Wood sage (Salvia nemorosa) cultivars can be a gardener's magnet attracting beneficial insects including bees and butterflies to their nectar-rich stands of flowers.
Wood sage is a perennial plant that slots into gaps in a garden border or can be planted in drifts to produce stands of nectar-rich flowers in summer attractive to pollinators including bees and also butterflies. Wood sage, a native plant to Central Asia and Europe, has a number of cultivars suited for USDA hardiness zones 4-9.
Buying Young Sage Plants from Garden Centres and Nurseries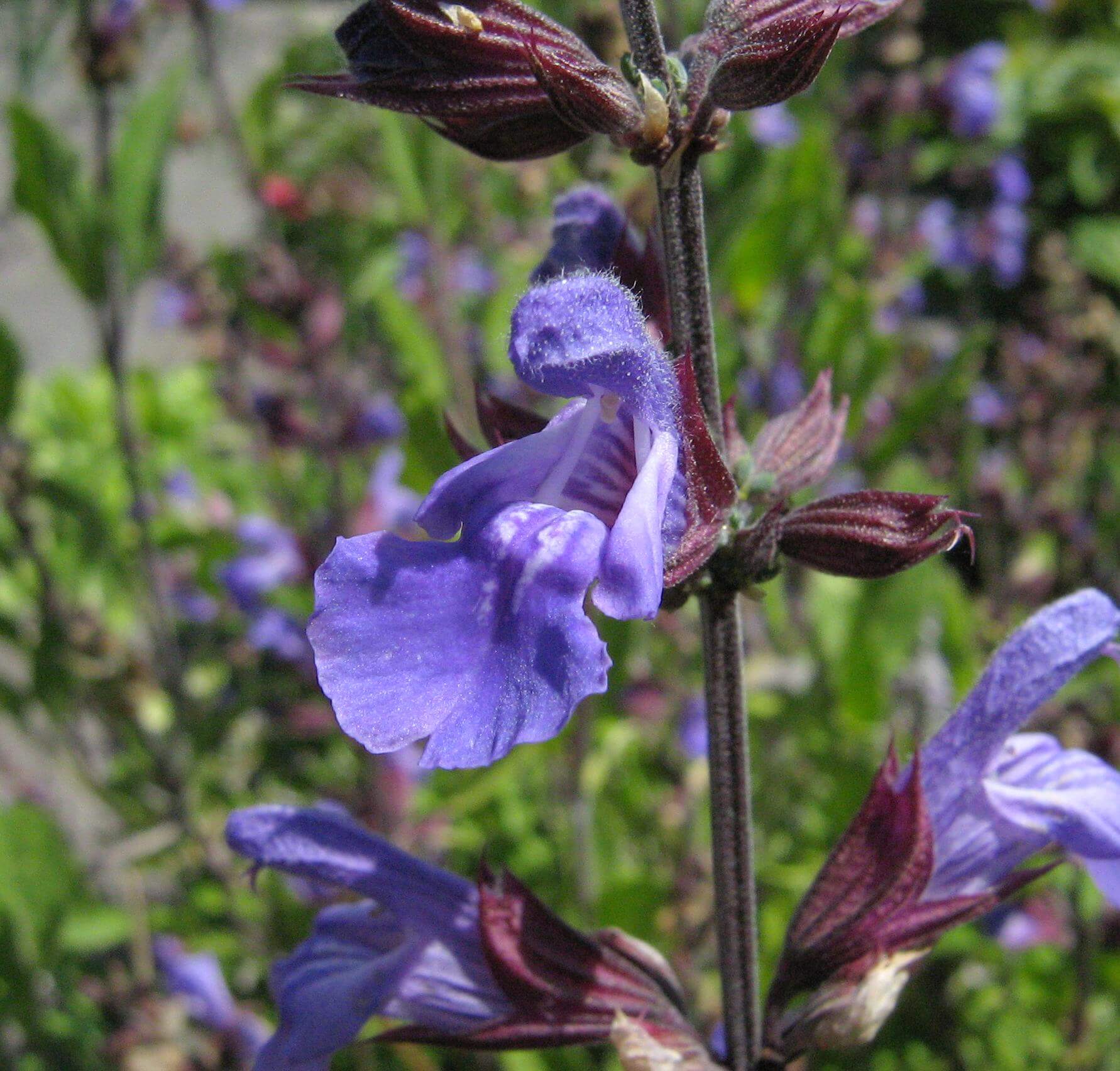 Sage plants for sale in garden centres and independent nurseries can be described in two main groups:
Culinary herb young Salvia officinalis (common sage) plants generally sold in pots of 0.1 litres to 0.5 litres.
Perennial young Saliva nemorosa (wood sage) plants sold in 0.25 litres to 1 litre pots.
Selecting a Wood Sage Cultivar to Buy to Attract Beneficial Insects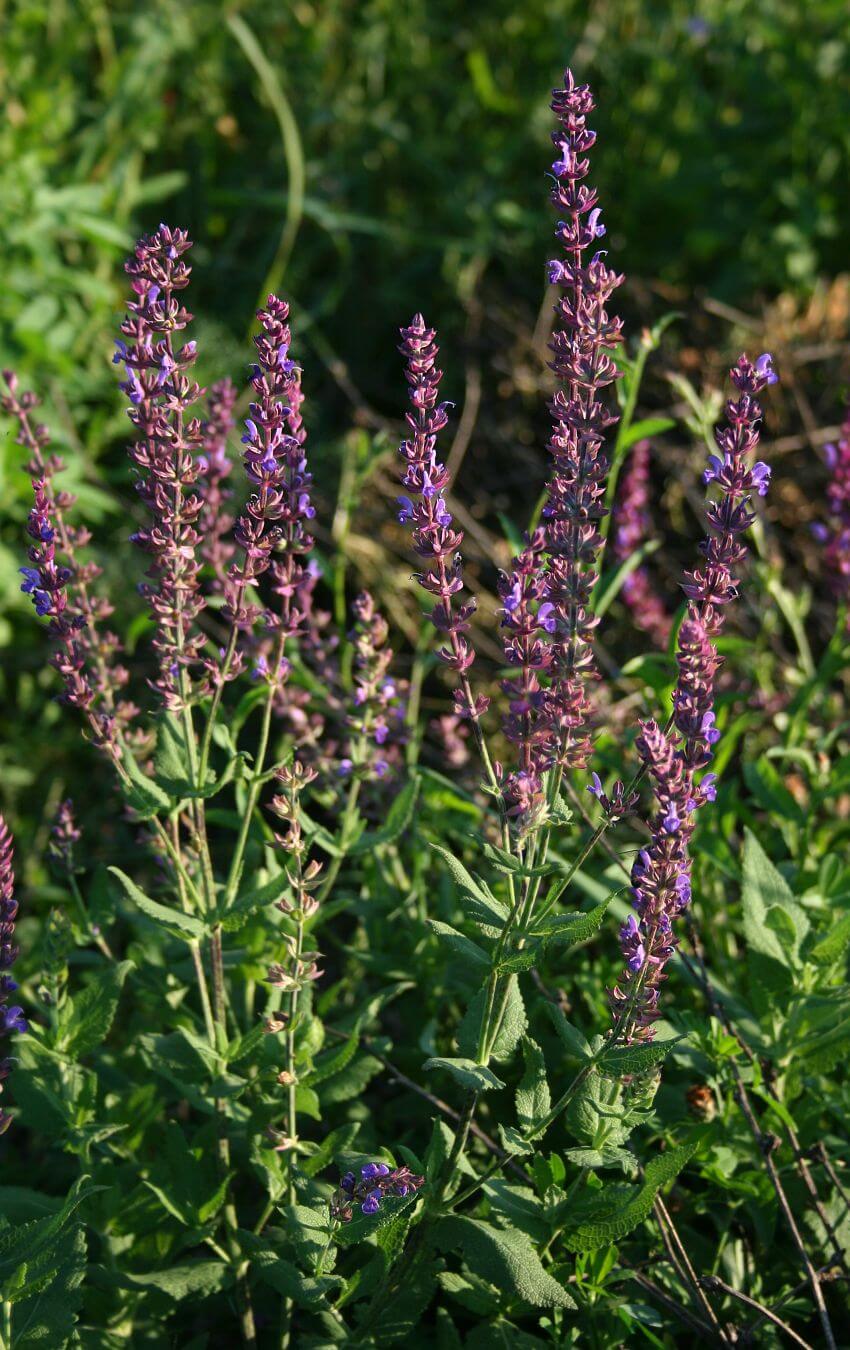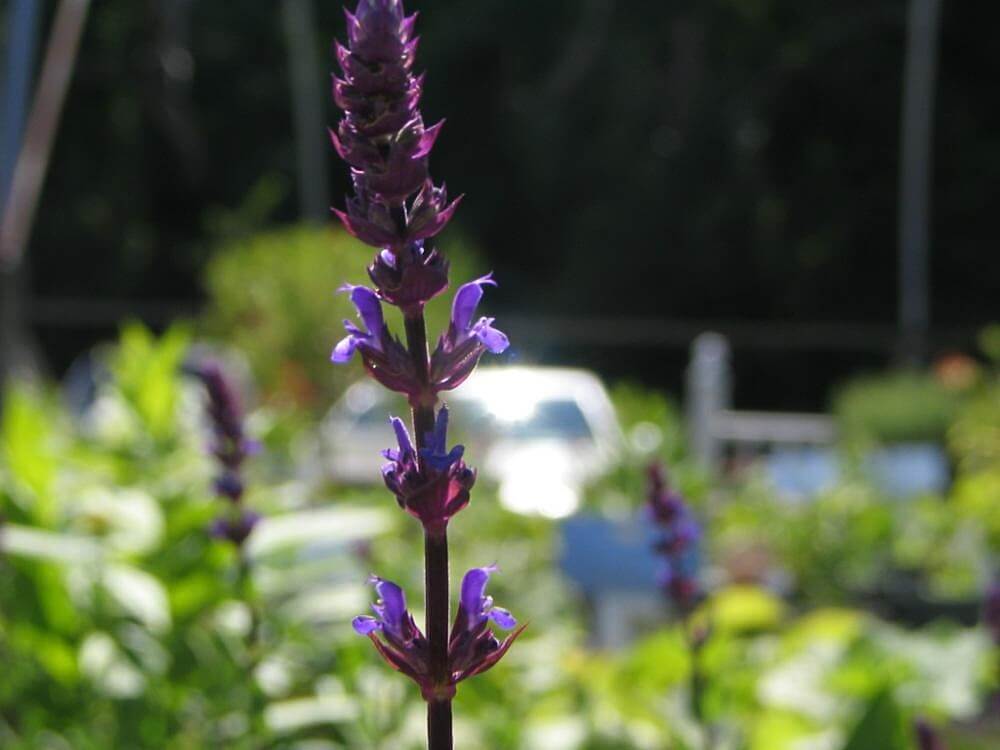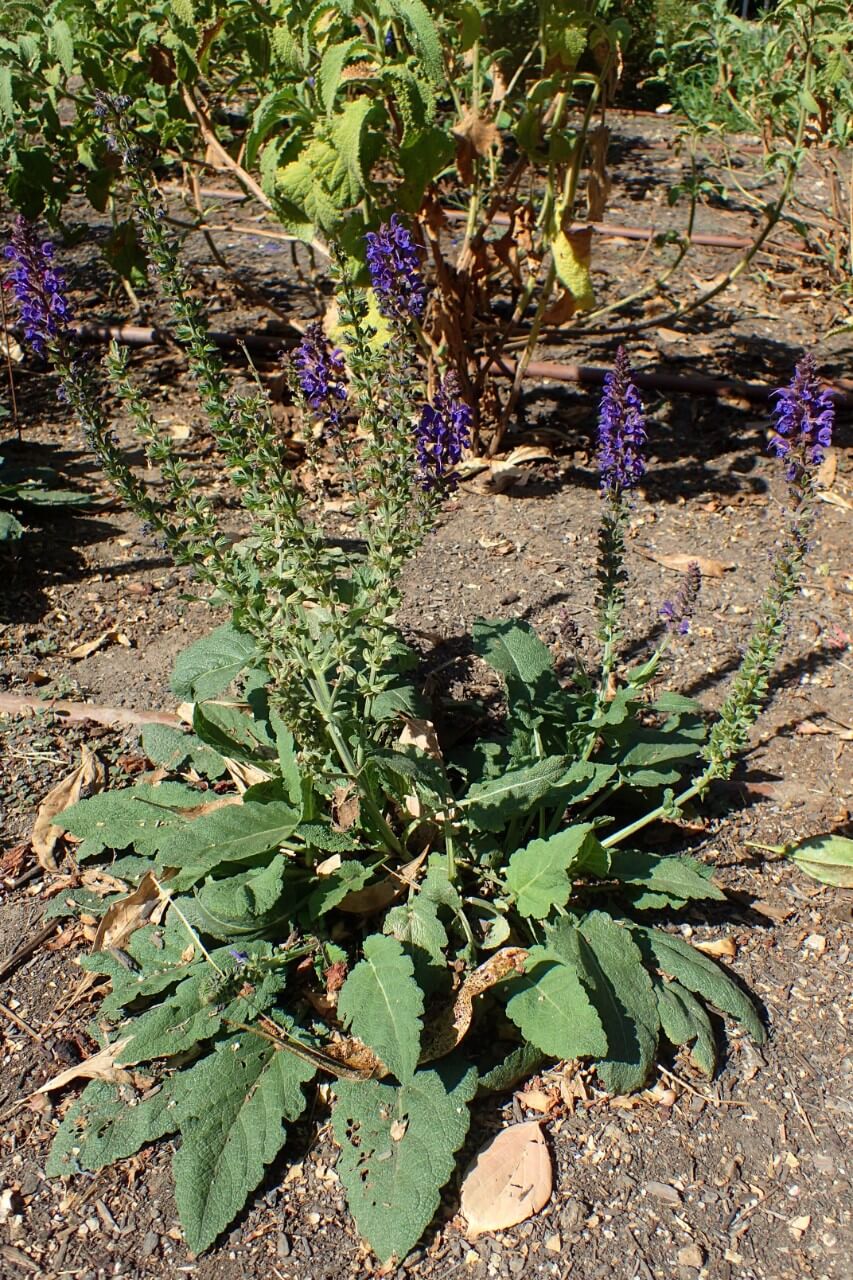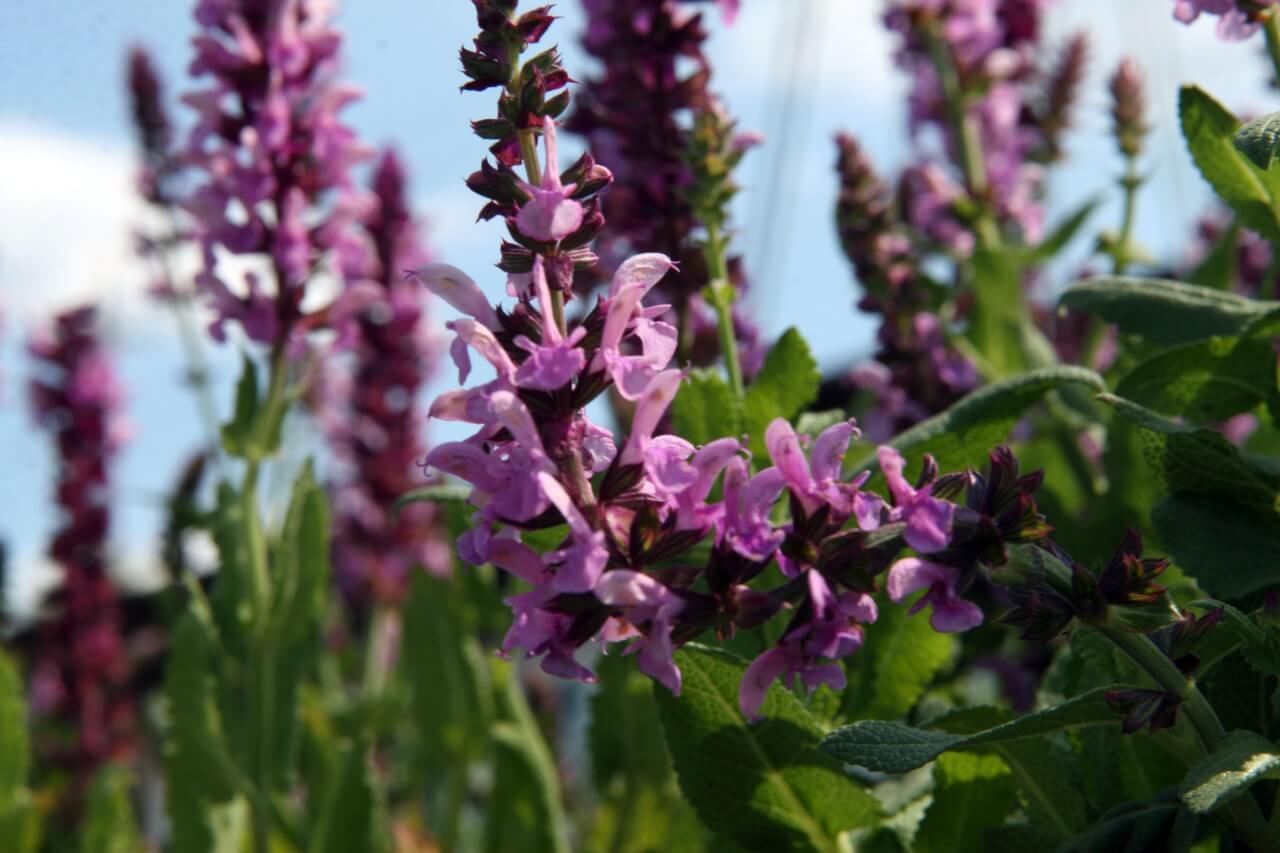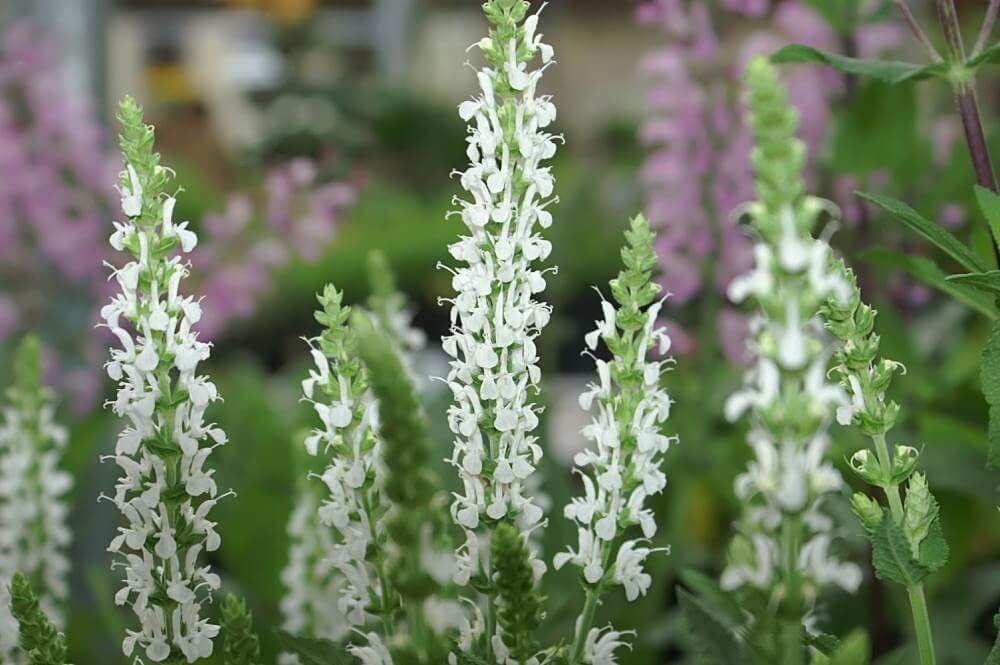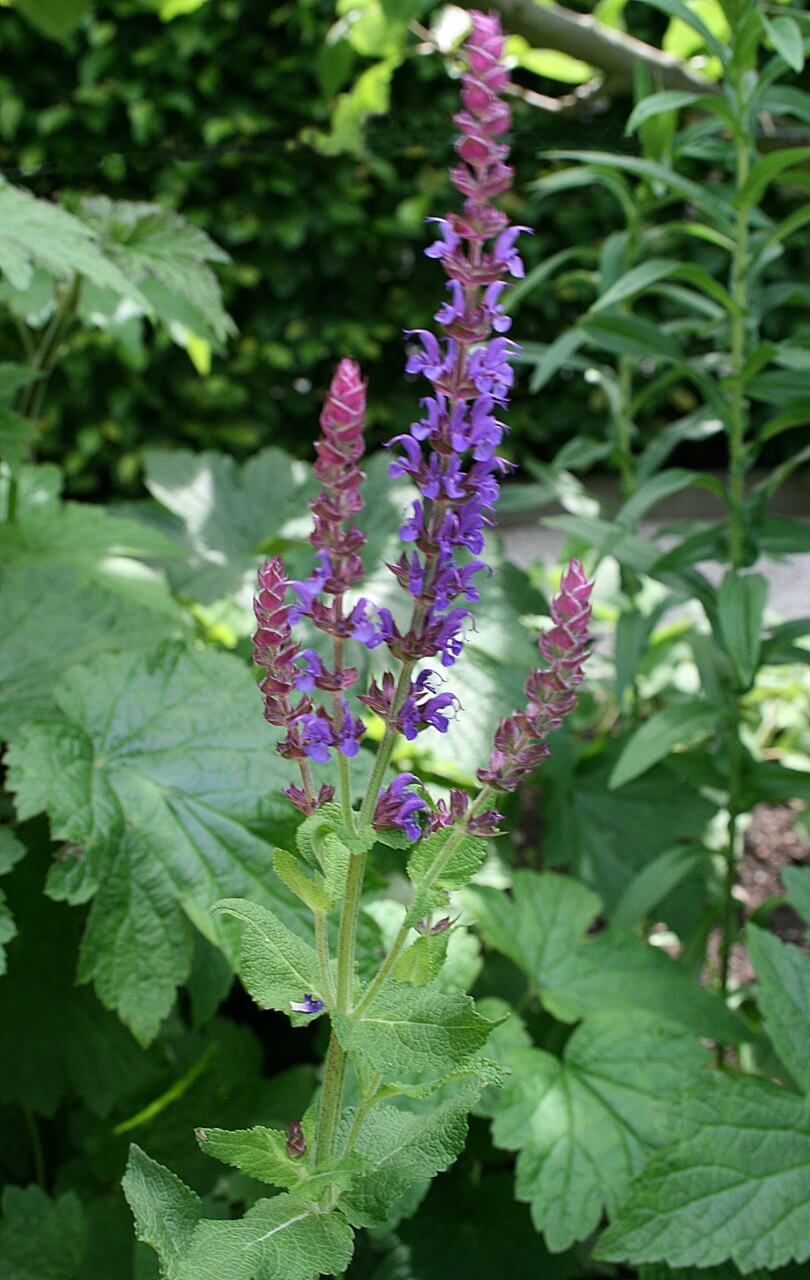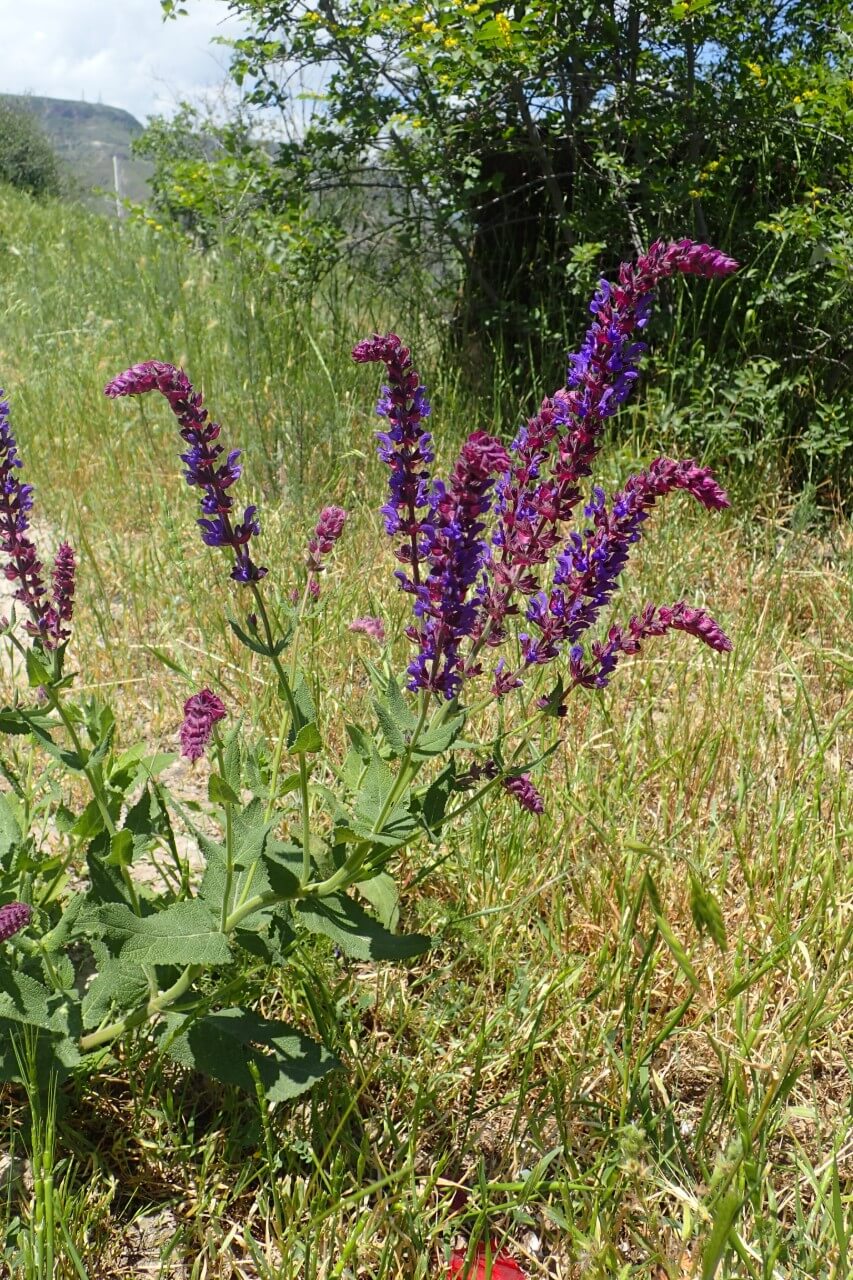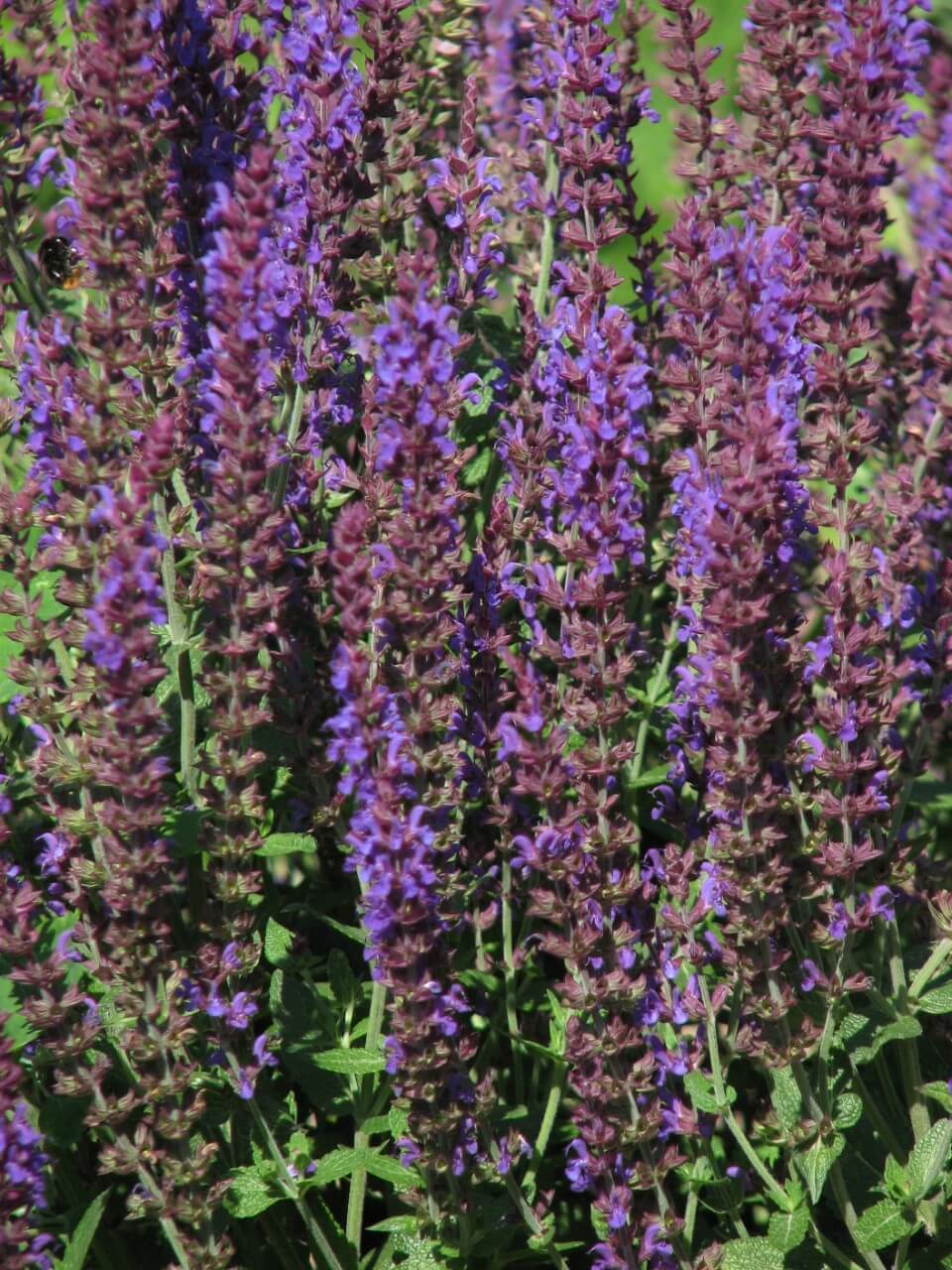 Visiting a garden centre or nursery in person to buy some wood sage Salvia nemorosa cultivars will require some selection of colour choice:
Blue flowering Salvia nemorosa cultivars include 'Blue Hill', 'Viola Klose', 'Dear Anja'
Violet flowering Salvia nemorosa cultivars include 'Superba', 'Plumosa', 'May Night', 'Ostfriesland'
White flowering Salvia nemorosa cultivars include 'Snow Hill'
Pink flowering Salvia nemorosa cultivars include 'Rose Queen', 'Royal Distinction'
Salvia cultivars are such good perennials for borders as most grow upright to around 75cm with a potential spread of approximately 30 cm.
Wood Sage Cultivars as Nectar-Rich Plants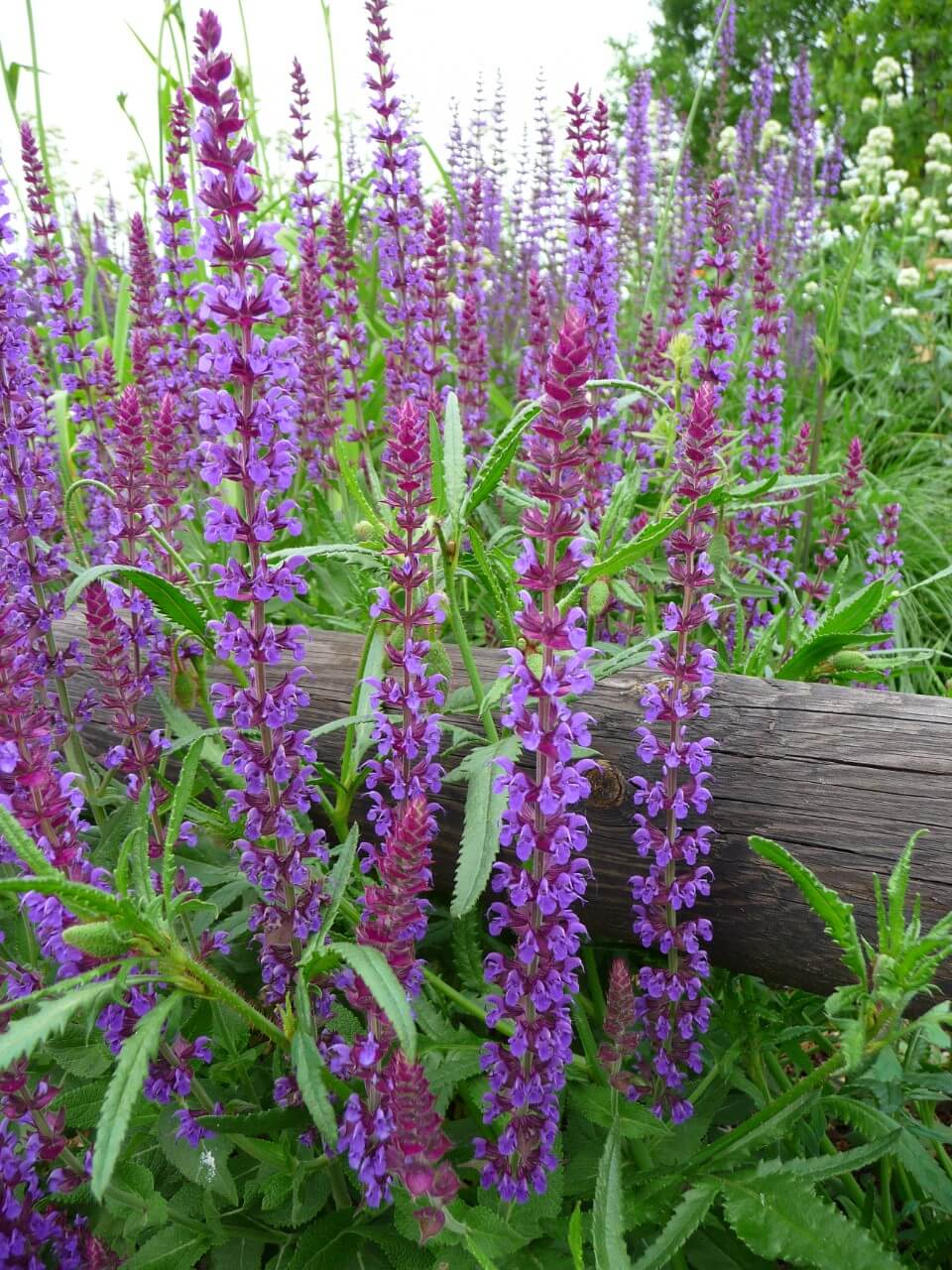 Many Salvia cultivars can flower twice. Wood sage plants flower in the summertime which competes with other angiosperms, flowering plants, to attract bees and butterflies.
Gardeners who cut back these summer wood sage flower spires can encourage a second flowering in autumn and observe the how nectar-rich wood sage flower spires attract returning bees and butterflies to their garden.
Beneficial insects like butterflies and bees will be searching for nectar in early autumn to build up their energy stores.
Propagating Salvia Cultivars
Common sage can be propagated by seed in the spring or by vegetative propagation in the summer months for productive plants for harvesting leaves for culinary uses in the following springtime.
Rosemary Creeser in her book Wildlife Friendly Plants Make Your Garden a Haven for Beneficial Insects, Amphibians and Birds (Collins & Brown, 2004) writes about where to plant Salvia nemorosa (wood sage) cultivars or Salvia hybrids: "Salivas flourish in most moderately fertile, moist but well-drained soils. Drought-tolerant once established… Salvias look best when they are planted in groups in a warm sunny spot, particularly if you want to attract butterflies." Salvia nemorosa cultivars can be propagated by division in the early spring when moderate sized clumps have formed.