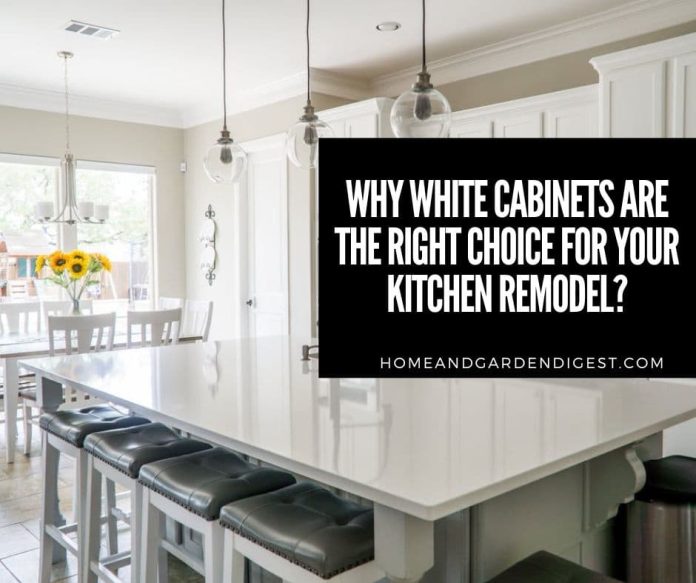 Settling for a kitchen model and design is confusing as there is a wide variety in the market. There are several decisions to make, factors to consider, and people to deal with. While your choice should suit your personality, the financial stake is high; hence you need to make a smart choice.
White cabinets are popular and seem like the right choice for any remodeling project, regardless of your style. Here is why it is a safe pick.
White Cabinets Brighten Your Space
White kitchen cabinets brighten a dull room; make it feel airy and light, especially when you have a small or dark space. It also reflects artificial and natural light in the kitchen. Even without an additional window or source of light, these cabinets give you a brighter room.
A bright space boosts your mood and improves well-being, eventually enhancing life quality.
White Makes the Space Larger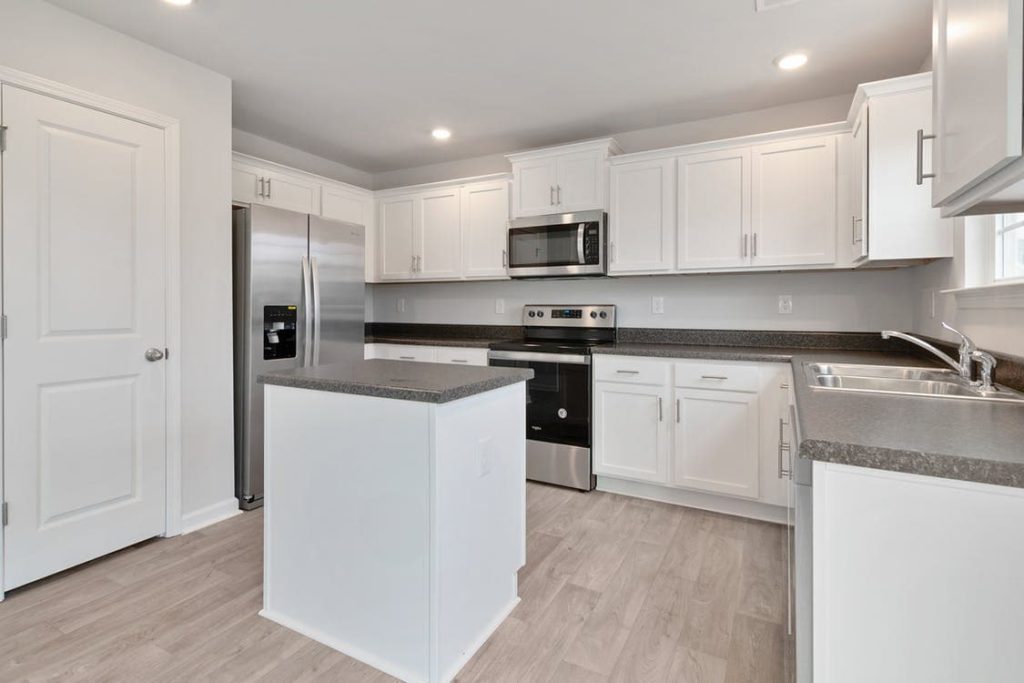 If you have a small space, white creates an illusion of a bigger space. The science behind the brain trick is that dark colors absorb more light, and white is light-reflective. A gloss or satin finish further increases the levels of light reflected, which visually increases your space, even without actual square footage. Using mirrors to make rooms larger uses the same principle. 
You Get a Sanitary Feel
Food is sensitive, and its preparation needs extremely high hygiene standards. Therefore you need a clean space.
White cabinetry has a psychological effect that makes people associate it with being clean and pure, yet they are not more sanitary than the other colors.
A fresh white kitchen looks clean and bright, giving the feeling of cleanliness, and giving you a sense of satisfaction.
White kitchen cabinets do not automatically clean your space, but you are more likely to clean the cabinets since the color exposes dirt or marks. Dark cabinets conceal dirt and hence may not receive the same level of attention. As a result, white kitchen cabinets are more hygienic.
They Are Timeless
Trends are dynamic, and to keep up with style, you may need to change your space often. White kitchens have existed since the 1920s, and antique stores still display vintage enamel tables in the same color.
White kitchen cabinets are timeless and immune to trends. Investing in these kitchen cabinets will save you money as you will not need to update your space soon if you keep up with trends.
Easy to Blend with Other Colors
As a neutral color, white offers you a blank canvas in art. With this background, you can choose any décor, and it will perfectly fit in.
A quarter of the kitchen renovation expenses go to the cabinets. Spending such an amount alongside other expenses calls for smart choices. You need to pick a design that will last and accommodate creativity in future. 
Since white matches everything, a colorful hand towel with a matching wall hanging and a centerpiece will transform your space without breaking a bank.
Accommodates all Kitchen Styles
White cabinets fit any design style, whether contemporary, traditional, European or modern farmhouse kitchens.
Country style kitchen mixes and matches various elements that may appear mismatched. White cabinets harmonize the space and offer a neutral background which accentuates other style elements.
White is a brilliant choice of the cabinet's color for homeowners who love European kitchens characterized by fuss-free and clean lines spaces. You will get a sleek and sophisticated look with a white finish.
Conclusion
Planning for a kitchen remodel is nerve-racking; thanks to the thousands of details you need to decide on. White cabinets simplify your decision as they match everything, make your space look bigger, and increase your property value!