Living a sustainable lifestyle can take many different forms. You can of course recycle those bottles and cardboard, you can compost your food scraps, and you can buy second-hand clothing. But, did you know that you can make your interior design environmentally friendly as well?
That's right, you can make sustainable choices when it comes to furnishing and decorating your home. To do this properly, you might need to do a little research to find a furniture store that values sustainable and eco-friendly practices, but it's certainly worth it!
Today, our friends at SLH are here to tell you why sustainable furniture should be your first choice when it comes to furnishing your home. SLH truly practices what they preach, by creating premium designer furniture that has been made using eco-friendly practices and ethically sourced materials. Keep reading to learn more about the positive impact of sustainable furniture.
Benefits of Sustainable Furniture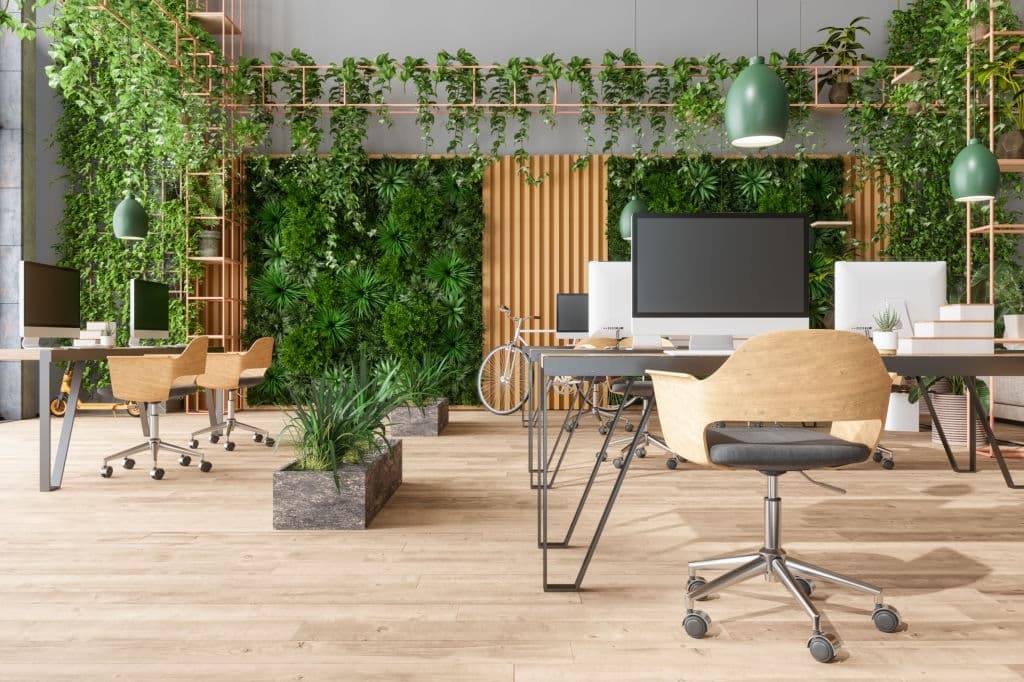 Choosing sustainable furniture has many positive benefits, the following are only some of them!
1.  Sustainable furniture reduces your environmental footprint
Chances are, when you think of sustainable furniture, you're picturing furniture made from other old furniture or recycled materials. Well, this might be the case, however, for furniture to truly be considered sustainable, there are four criteria that need to be met before a piece can actually be labelled sustainable.  These are:
The materials it is made from
How it is made
How it is transported
How long it will last
To satisfy each of these criteria, the following conditions must be met:
Materials – For a piece of furniture to be considered, it can be made from a wide variety of different kinds of materials, but they need to be derived from a source that has little impact on the environment, reclaimed goods/materials, or recycled materials. Common sustainable materials can include FSC accredited timber, bamboo, and wood sourced from old fishing vessels and abandoned buildings.
How it is made – The way the furniture is made needs to be safe and have a low impact on the environment. This means that furniture makers need to limit carbon emissions and any other pollution throughout the entire manufacturing process.
Transportation – Just as the pollution needs to be limited throughout the building process, it also needs to be limited when it comes to moving the furniture around. Locally made sustainable furniture can be one way that helps to mitigate this factor. And for companies that import furniture, you want to work with someone that imports their furniture in an efficient way, and also how it is packaged.
Durability – One of the key aims of buying sustainable furniture is to reduce your waste, which can also include your furniture. You want something that is going to last and not end up in the landfill after a few months!
2. Sustainable furniture reduces waste
How does sustainable furniture reduce waste? It does this by making use of discarded materials. From timber offcuts to scraps of metal, these pieces can be crafted into premium designer furniture that you would never know were once upon pieces of scraps.
Sustainable furniture makers have an incredible talent of being able to envision and transform these materials into something beautiful, and through the use of building practices like sanding, curing, staining and painting, they can totally change the appearance of many different materials.
3.  Each piece of sustainable furniture has its own story
One of the coolest aspects of furniture that has been made sustainably is that often the materials will have had a previous life and purpose, which means that there may be subtle nuances in each piece, even when the foundational design is the same.
Markings of the materials create an exciting individuality for each piece and that way you know that you have something unique and different!
4. Sustainable furniture helps to reduce deforestation
With more furniture manufacturers opting for sustainable practices, this has a direct environmental impact. While some pieces may be made from reclaimed and repurposed materials, but they can also be made from new, natural materials, however, these materials have been sourced in an ethical way, from suppliers who use ethical practices.
Materials such as timber can be FSC accredited, meaning that they are harvested from areas that are responsibly and carefully managed. This is to ensure that these suppliers are environmentally conscious, the practices are economically viable, and socially beneficial.
5.  Sustainable furniture comes it all sorts of styles and types
The great thing is that more and more furniture manufacturers are improving their sustainable practices, which means there are many different varieties and pieces of sustainable furniture out there. You're not limited to only being able to get certain things.
Here at SLH, we offer contemporary affordable sustainable furniture for every area of the home, and pieces for both indoors and outdoors. So, whether you're looking for an outdoor dining table, a new bed frame, or basically anything else, you can find a sustainable and ethical option with us.
Furniture and home décor contributes a lot to landfill waste each year. If you want to start living an eco-friendlier lifestyle, make your next piece of furniture a sustainable one!