If you are a homeowner, then there are a lot of benefits that you can derive from receiving notifications whenever neighbors sell their houses (or put them up for sale). Not only does this give you a glimpse into what houses are selling for in your area, but it also allows you to determine whether or not there's a demand for local property. This can then in turn make selling your house easier if that is what you want to do.
Here's why you need to receive listing alerts in your area:
What Are Property Listings?
A property listing is an advert for a property that's either for sale or for lease. Listings are published on realtors' websites. Sometimes they are also published on social media and in local newspapers or magazines. In addition to providing people with information about a property, property listings also contain a gallery of images.
Some also have virtual viewing options, giving interested parties the opportunity to view a property remotely, without attending physically. It is possible to customize your property search so that listings are only displayed from a very narrow area. 
If you are going to set up property alerts, then it's very important that you find a realtor's website that is reliable and trustworthy. Unfortunately, many realty websites aren't updated with the latest property listings which can be very misleading. This results in people using their sites not being able to access the latest listings, therefore meaning that they aren't able to ascertain house prices in their chosen area.
The same platforms that display inaccurate and outdated listings often don't provide a lot of information about the properties that they display, either. So that you have the best browsing experience, find a reliable platform.
How To Get Property Listing Alerts
If you want to get listing alerts, then the best thing for you to do is to sign-up for a platform that has accurate and up-to-date listing information. One tool that's proving very popular at the moment is eXp Realty's new home search, which provides concise, accurate, and updated listings. You are able to sign up for alerts from them. If any listings are published in the area that you have chosen to be notified about, then they will send you emails directly notifying you of them.
If you don't want to use online platforms (which are without a doubt the best), then you can go ahead and contact realtors in the area that you want to move to. Local realtors should be able to provide you with information about what's going on in the town or city's property market. Some local realtors actually find out information about properties being listed before online platforms, although with MLS services and realty technology this isn't very common anymore. More often than not, both list the same property listings simultaneously (unless a seller approaches a local realtor directly, in which case they find out first).
How Do Listing Alerts Work?
As already mentioned, property listings are sent directly to your email. All you need to do is to sign up for a realty website's alert system, which usually just consists of putting your email address in. It is very important that you find a site that's right for you because you will be relying on them to send you alerts. You can find out a lot of information about a realtor's service (and the quality of it) by checking out their reviews and networking with other people in your area that have purchased or sold their houses.
The best thing about setting up local alerts is that you can adjust and change them at any time. You don't just have to find out about the properties in your immediate area, you can find out about properties elsewhere in your city or region. You can even receive all property alerts for your state, although if you select this option you're likely to be spammed with hundreds of notifications a day. If you just want to find out about properties in your immediate area, then set your alerts for a square-mile diameter around your property.
What Technology Is Used To Send Alerts?
The technology that is used to send out listing alerts is highly advanced. It is accurate, detailed, and provides those signed up for alerts with concise and instant information. In years past, it was not uncommon to receive irrelevant or inaccurate listing results.
This isn't something that is very common at all now. In fact, it simply doesn't happen. As soon as a realty website uploads information about a property or posts a listing that matches your criteria, you will receive an email directly. This information will contain a picture of the property (or properties) as well as a snippet of information about it.
Some listing services even send the entire listing to people that are signed up for alerts. This means that you don't even have to visit the realtor's website to view the listing, you can check it out via your email. If you did want to view the property or learn more about it, however, then you would have to visit the website.
Alternatively, you could ring the realtor, whose name should be contained in the email. Many online realty portals contain information from hundreds of different realtors, so there isn't one specific person that you can contact that deals with all of the listings– you have to ring the agency that has published the listing on the site.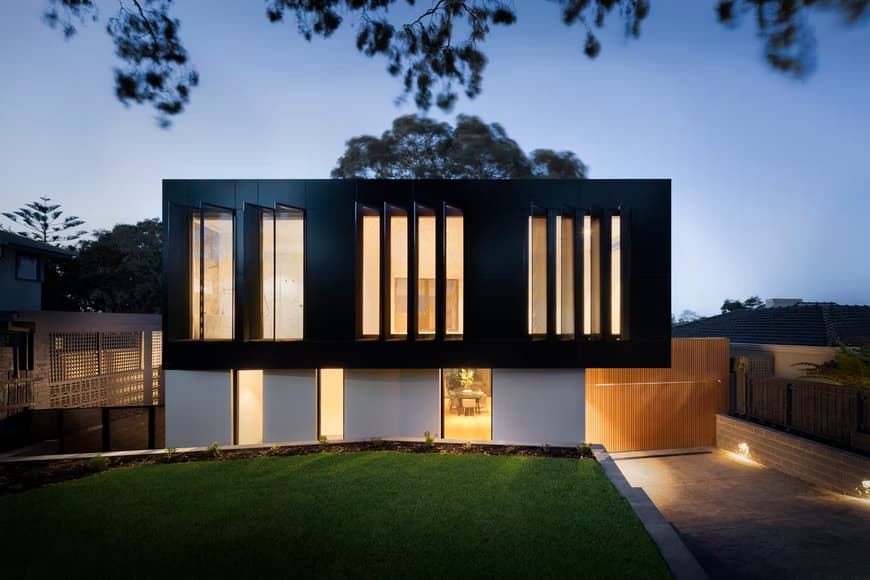 What Benefits Are There Receiving Property Alerts?
There are several benefits associated with receiving alerts about properties in your area, even if you aren't interested in selling currently. The main benefit is that you will find out whether or not your area is being regenerated or is receiving significant government investment. If you suddenly notice that there are new housing developments being built in your area, then it is an indication that your area is growing in popularity and is going to be transformed into a thriving residential community. If it is already one, then it will be being expanded. This could mean better infrastructure, more stores, and more outdoor spaces being built in your area.
It will also help you to determine what your property's worth currently. If you bought your house many years ago, then the price of local houses gives you a glimpse into what you could potentially sell yours for. Property prices are usually determined by how much other properties in the area have sold for.
Finally, receiving property listings in your area allows you to know what's going on. This is one of the main benefits of receiving alerts. It's always good to know what is going on in your immediate area. After all, you live there. If you intend on staying in your house for the rest of your life, then knowing who's coming and going will help you to feel more plugged into your community. You could also consider joining a resident's association. These associations tend to be the first people to know about when a property is being sold. Sometimes they actually find out before realtors, because the people selling their houses feel obligated to tell them.
Why Get Alerts?
There are other reasons (and benefits) associated with getting property alerts. One of the main reasons why you should consider getting alerts is so that you can tell people who may be interested in buying a house near to you (such as a friend or relative) when one is for sale. By getting alerts, you will be one of the first people to know when a property is up for sale. When you are trying to buy property, acting fast is essential.
If you don't act fast then you will miss out, especially considering everything that's going on with inflation and the housing market currently. It's more competitive than it has ever been before. By getting alerts, you will be able to beat other buyers and pass the information on to your loved ones or even make an offer yourself.
If you are looking for a new house nearby to you, then getting alerts also helps you to keep track of listings that meet your outlined criteria. As mentioned already, this enables you to act fast. You can act a lot quicker when you are buying a house for yourself, than when you are notifying somebody else who is buying their own house.
Finally, if you live in a rural area then news about house sales will allow you to determine how popular your area is getting. If you want to stay rural and don't want to live in a town, then ongoing developments and housing alerts will help you to learn about when it's time to move on and leave an area. Too many developments and property sales indicate that an area is popular and is about to boom.
There are many advantages to learning about new properties listed for sale in your area, as this article demonstrates. Whether you are just interested or want to buy a house, turning alerts on is a great way to find out about relevant and newly updated listings. Make sure to pick a quality realtor's site first, however, so you can ensure that the alerts you receive are accurate.