There are many ways to improve the overall aesthetic of your home without spending a ton. This article covers five ways to improve your home this year so you can ring in the New Year with a new and improved home! To enhance your home this year, consider the following five ways you can optimize your space and make it even better.
1. Declutter And Organize
This year, declutter and organize your home so it is inviting, clean, and orderly. Most junk that piles up in people's homes is useless to them. By taking the time to declutter and hash through these items, your home will likely improve in functionality and appeal. If you need help getting started with decluttering your home, consider piling items into labeled sections. Seeing an open layout of what you have to work with makes organizing and decluttering easier to manage.
For instance, donations go in one pile, things you plan to sell later on can go in another group, and so forth. Then you can introduce more trendy and useful items into your space. If your mattress is old and worn out, for example, you can invest in a new mattress in a box.
2. Assign Rooms For Different Purposes
With more people working at home, working in a space with shared purposes has become a struggle. Having different rooms for different purposes can improve your home's functionality, as your space is now a place to work and live.
By saving comforting spaces for lounging, you'll also look forward to your home's cozy atmosphere that is just for relaxing. As one example, you may benefit from better sleep by not spotting visual cues of work papers stacked up on your dresser.
3. Reorganize Your Furniture
Sometimes, a little Feng Shui is the way to go. Take some time to think of a layout that might work for your space and reorganize your furniture arrangements.
This allows you to get a new perspective and reexperience your home as if it were brand new. A change in interior design also offers a unique atmosphere, which can improve your home by giving it a new look.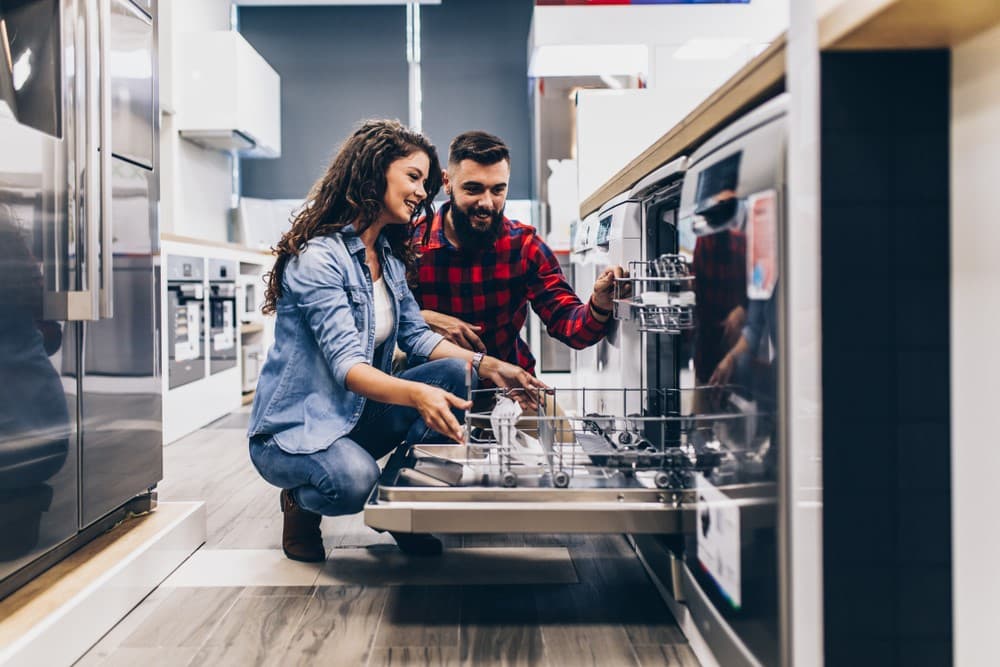 4. Update Your Appliances
If you own outdated appliances, this might be the year to invest in modern appliances. Give your kitchen an upgrade with a new refrigerator and stove, and switch out your laundry machine for the latest model.
While updating your appliances is a huge investment, it can be worth spending money on because of the value of appliances lasting longer.
Purchasing necessary household items such as appliances is a simple way to make your space more trendy. Plus, you can use everyday appliances in style.
You can experience an uplift in your awareness by focusing on the present and letting go of household appliances (and other items) that have had their run already.
5. Create Some Ambiance
A warm and inviting way to keep your home looking sharp is to create ambiance whenever possible. This could be as simple as lighting a candle or as complex as rethinking your general lighting in each room.
Establishing a vibe for your space will allow you to enjoy it more, as the improved feel will make you want to kick back and stay home more often.
The Bottom Line
Give your home the improvement it needs with a few minor changes and carefully planned investments. Something as simple as calling an exterminator to deal with the rat lifespan that is plaguing your home, or a fresh coat of paint on your walls can make all the difference. With the correct implementations, you can improve your home for the better. Consider the above five suggestions as you work to enhance the design of your space. Have fun creating the new aesthetic appeal of your home!