Washi tapes are great utility stationery items you can use to decorate your house with. They look really attractive and come in several designs which you can select as per your preference. 
Washi tapes are generally petite and may be used on several items effectively. It's a great addition to your DIY kit because it is so readily available and looks fashionable. 
Some washi tapes also contain glitter to add that extra sparkle and bling in your life. Washi tapes are a great, aesthetic alternative to regular transparent tapes that are boring to look at. Washi tapes add color and give out a brighter vibe to your crafts.
The Washi tapes can be bought in abundance and in several designs. Here are 20 ways in which you can use Washi tapes to spruce up your art.
1. Decorative Power Chords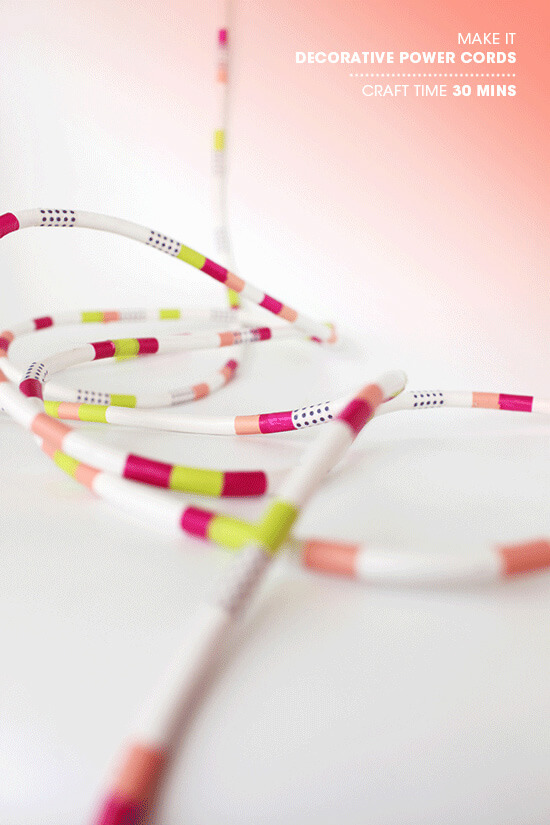 Did you ever take a look at the power chords lying around your house and wished they were a bit more extravagant in appearance? With washi tapes, you can turn these boring white or black wires into something that's more funky.
2. Neon Table Décor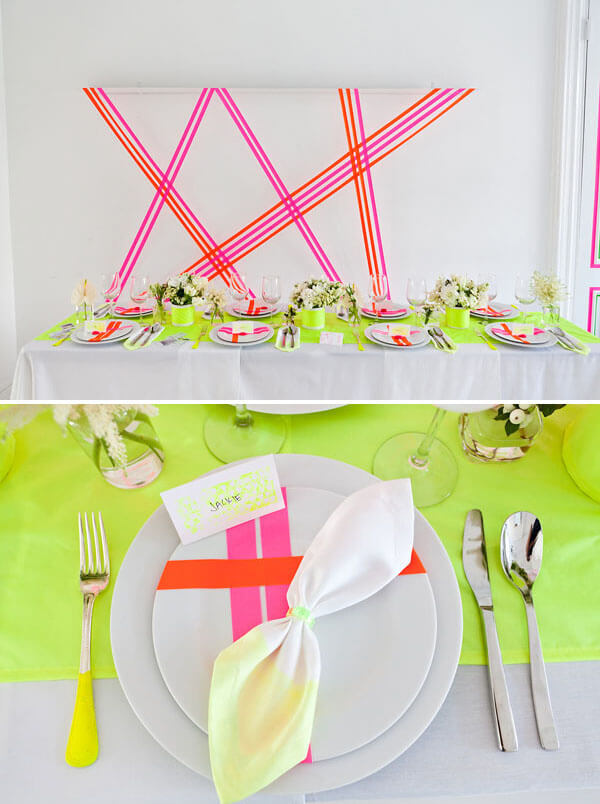 Rather than splurge money on high end décor for a wedding or any event, washi tapes provide an alternative that is lighter on your wallets. Simply stick strips of washi tapes and paste them over different places and objects in a decorative manner. It's inexpensive and eye-catching.
3. Wall Décor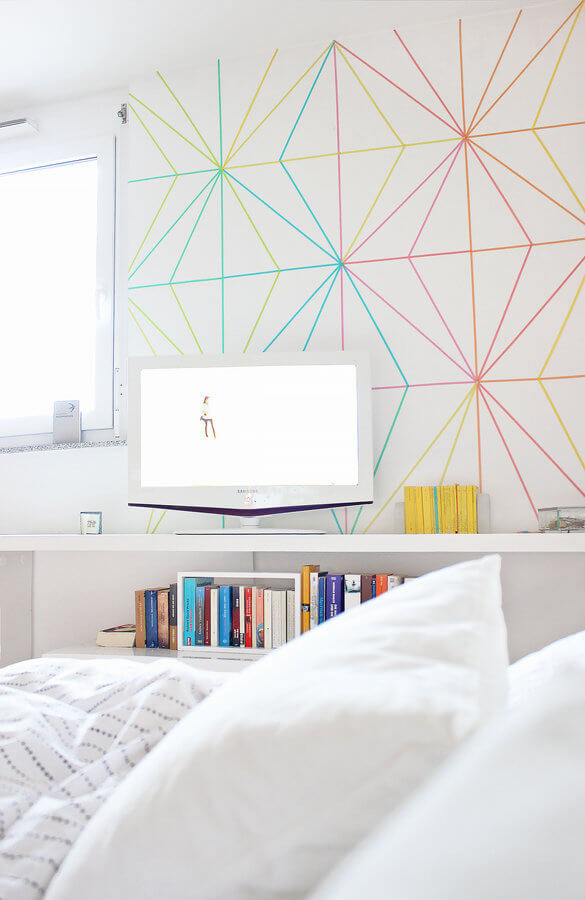 Picking up from the previous idea, you can also use washi tapes to decorate the walls of your house just as effectively. Give your white walls an artistic touch by using your creativity and making it more exciting to look at.
4. Door Décor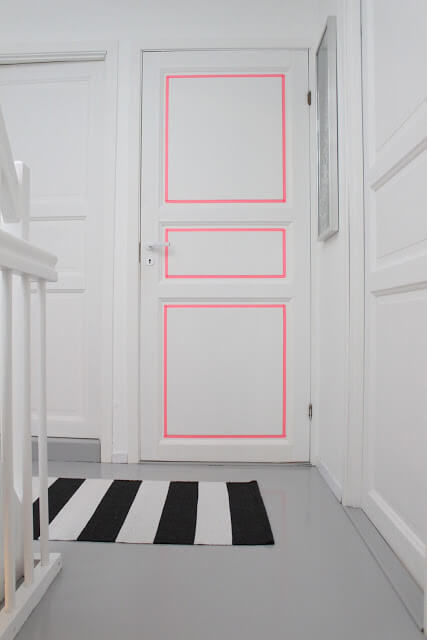 You can use the very same concept and apply it on the doors of your house too. The door is the very first thing that catches the eyes of a visitor. So, make sure to make it as stunning as you'd always wanted to. It should reflect positively on the rest of the room and leave a lasting impression.
5. Colorful Keyboard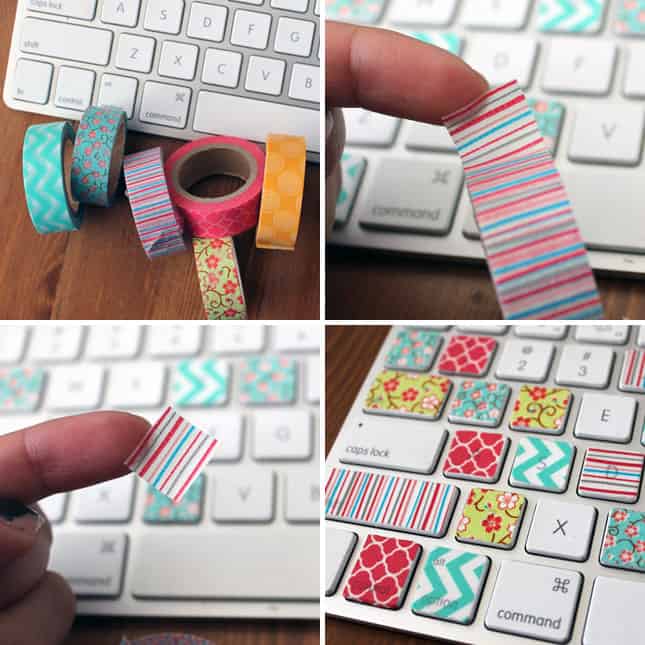 Although this one may seem a little excessive; it's the perfect way to push your artistic creativity to its limit. You can opt to use a different designed washi tape for each key on a keyboard or you may want to retain uniformity by using just one type of washi tape over the whole keyboard.
6. Cracked Phone Fix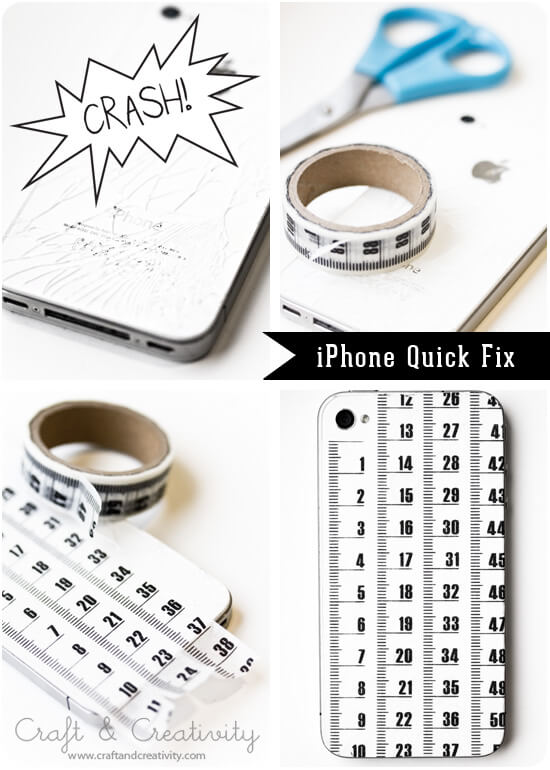 A washi tape comes really handy when you need to cover up the scratches or cracks over your phone. It's cheap and does a really good job at concealing the blemishes.
7. Washi Tape Magnets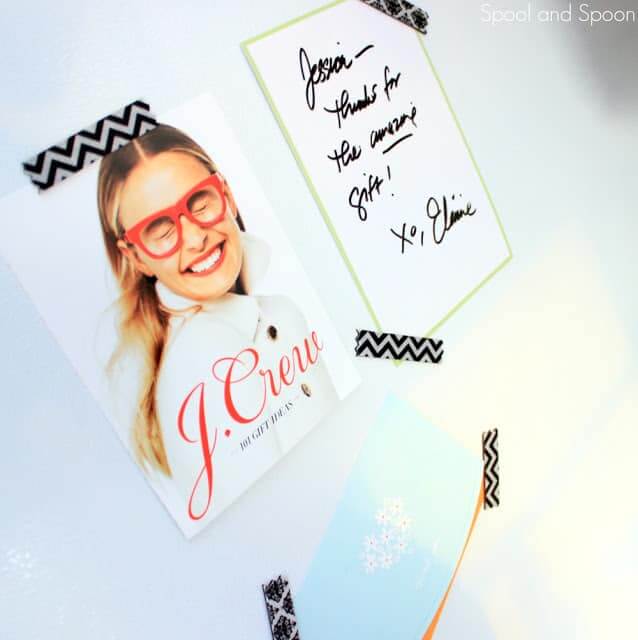 All you need are a few strip magnets and some washi tapes for this. You can stick the resulting magnet on a refrigerator or anywhere else you please.
8. Fun Envelopes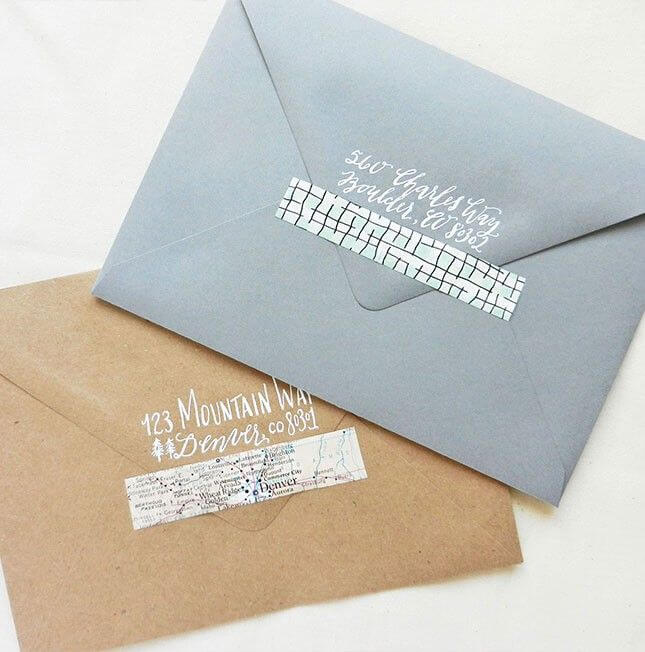 Rather than using regular tapes to seal an envelope, you can also opt for washi tapes which induce an extra element of spunk and glitter to your letters.
9. Washi Tape Party Décor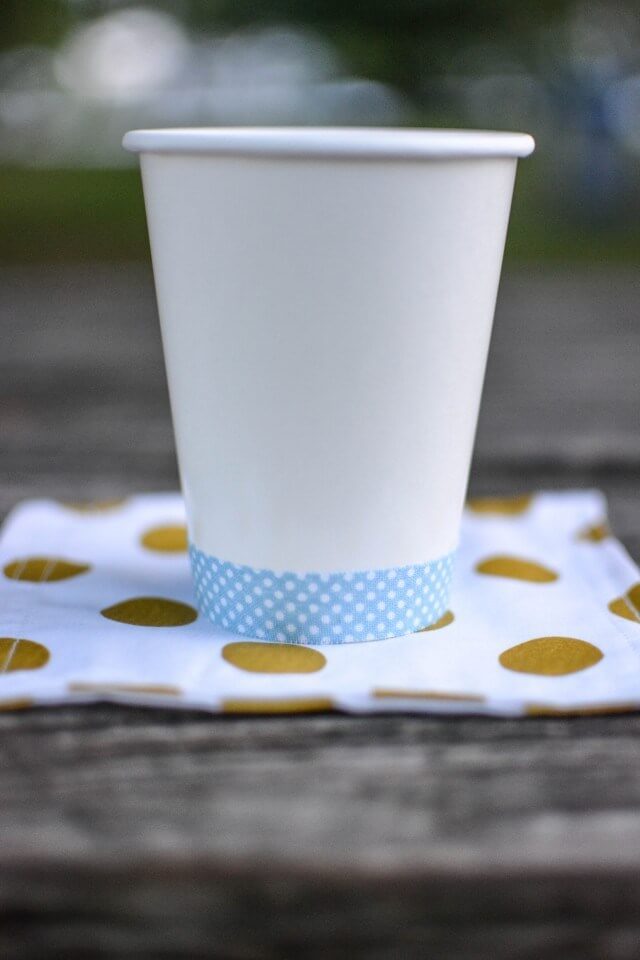 Party decors and props can also be enhanced by giving them a touch of the washi tape. Washi tape may be applied on straws, mason jars and paper cups to make a party really lively and thrilling.
10. Turn Tiles into coasters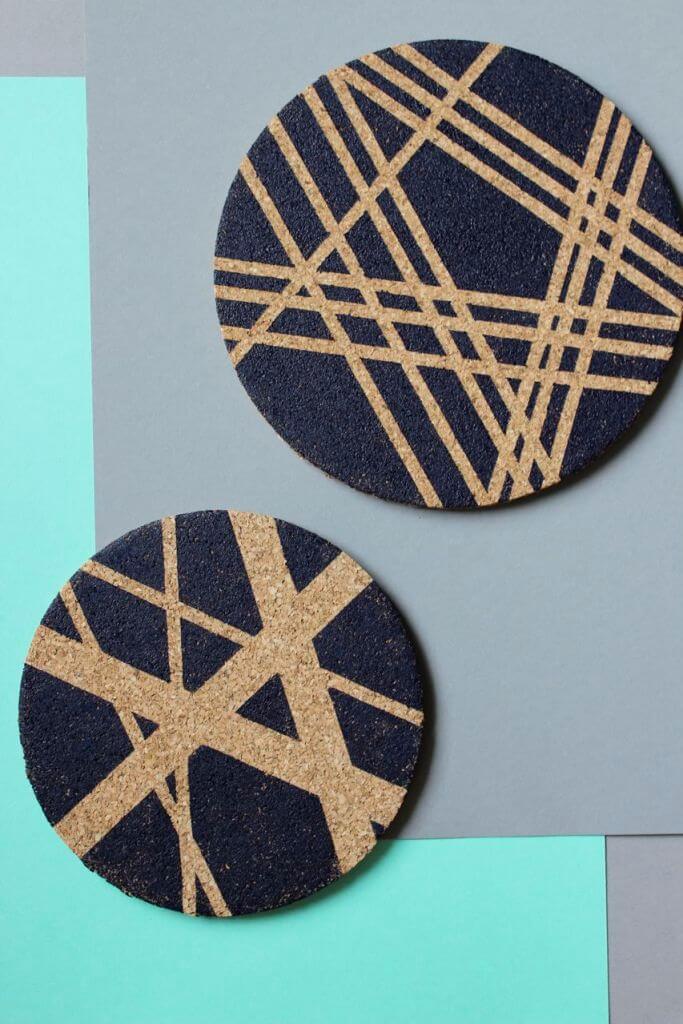 Those extra tiles that are stored away in your attic can now be put to use by converting them into highly sophisticated coasters.
11. Washi Tape Vases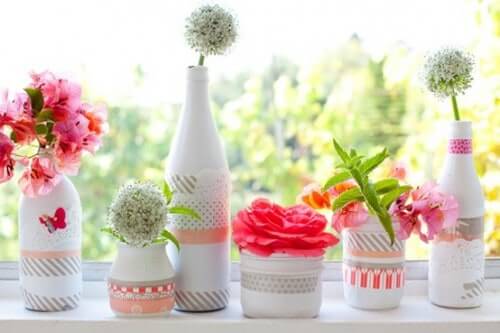 Washi tapes can help spruce up your vases and transform them into a contemporary work of art.
12. Patterened Lamp Shade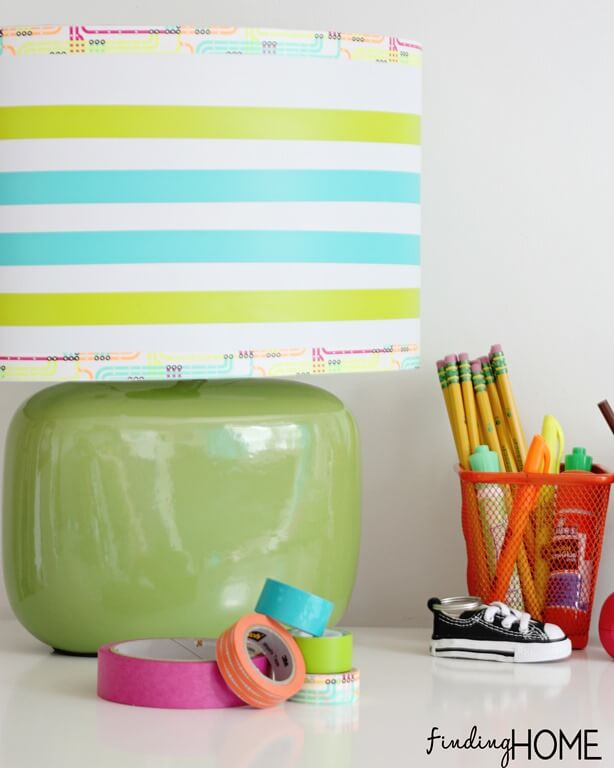 The insides of a lamp can be made more decorative, and its light guided using washi tapes. While making your lamp more beautiful, it also somewhat redirects the light emitted by it.
13. Cute Details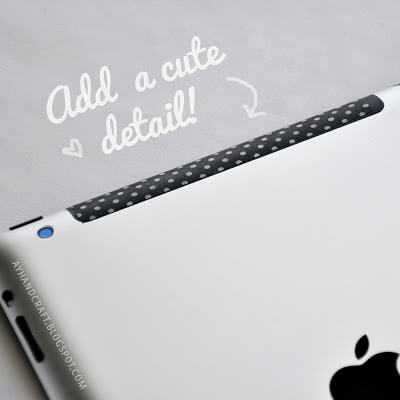 Washi tapes can help emphasize minimalistic fashion by adding little details that cause a massive difference in the appearance of devices.
14. Storage Boxes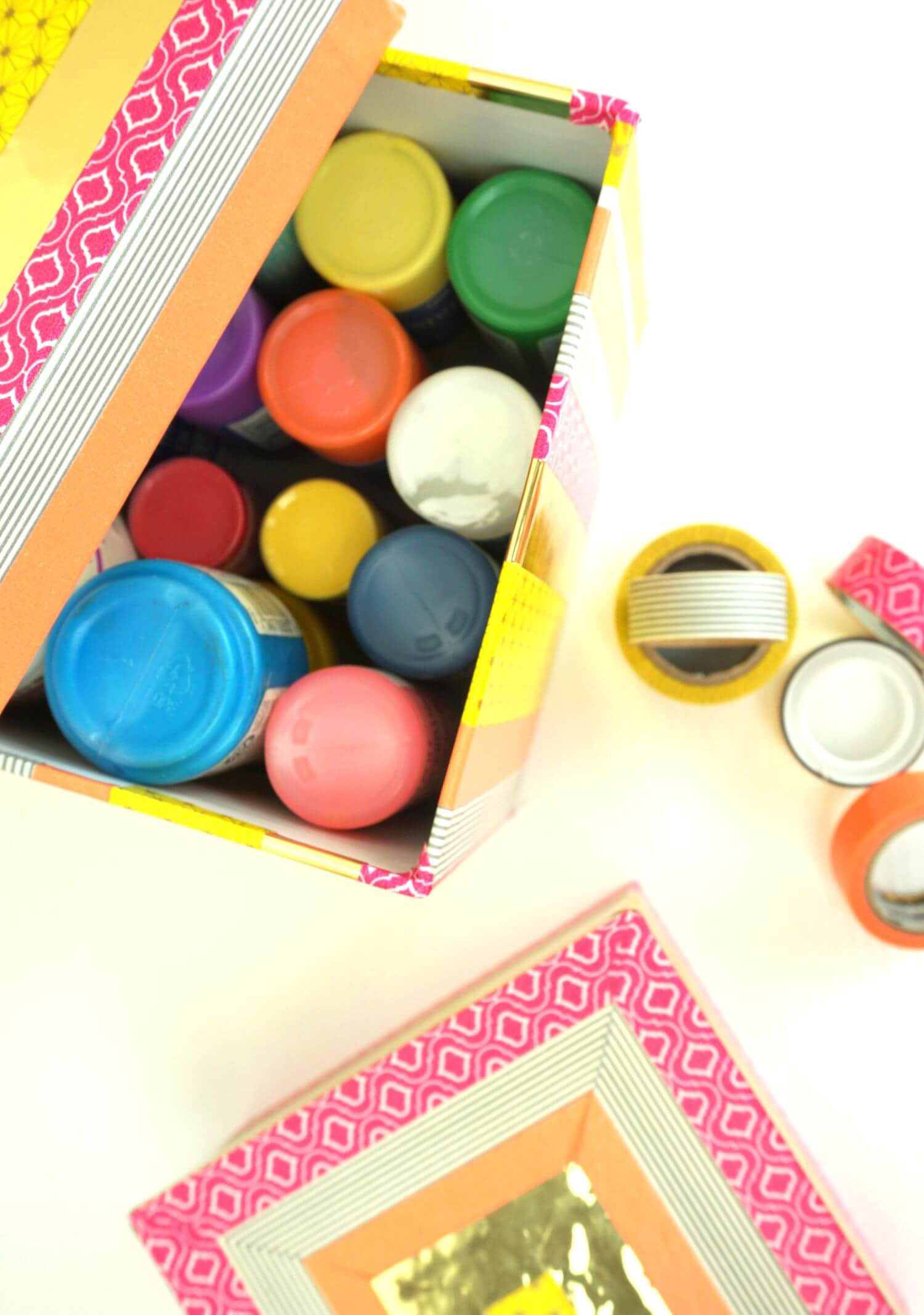 Tape the edges of your boxes with washi tapes to make them more visually pleasing.
15. Light Switches and Outlets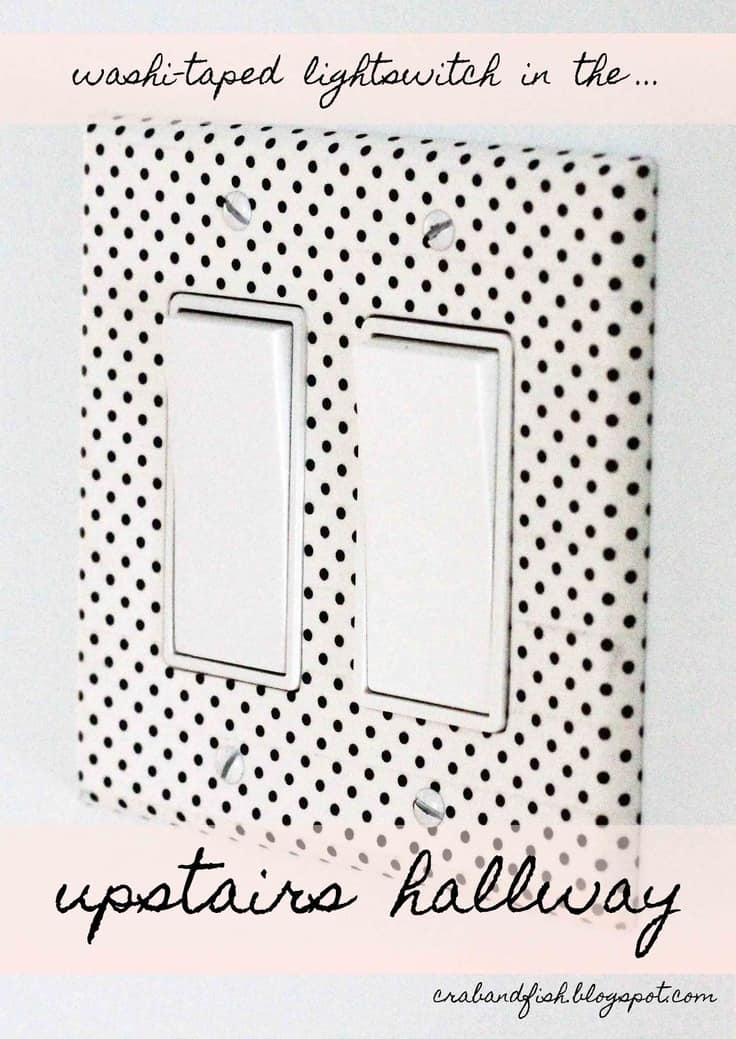 The switch boxes and regulators can all be given a touch of art using washi tapes. The different outlets in different parts of your house can either be decorated the same way or differently.
16. Personalized Notebooks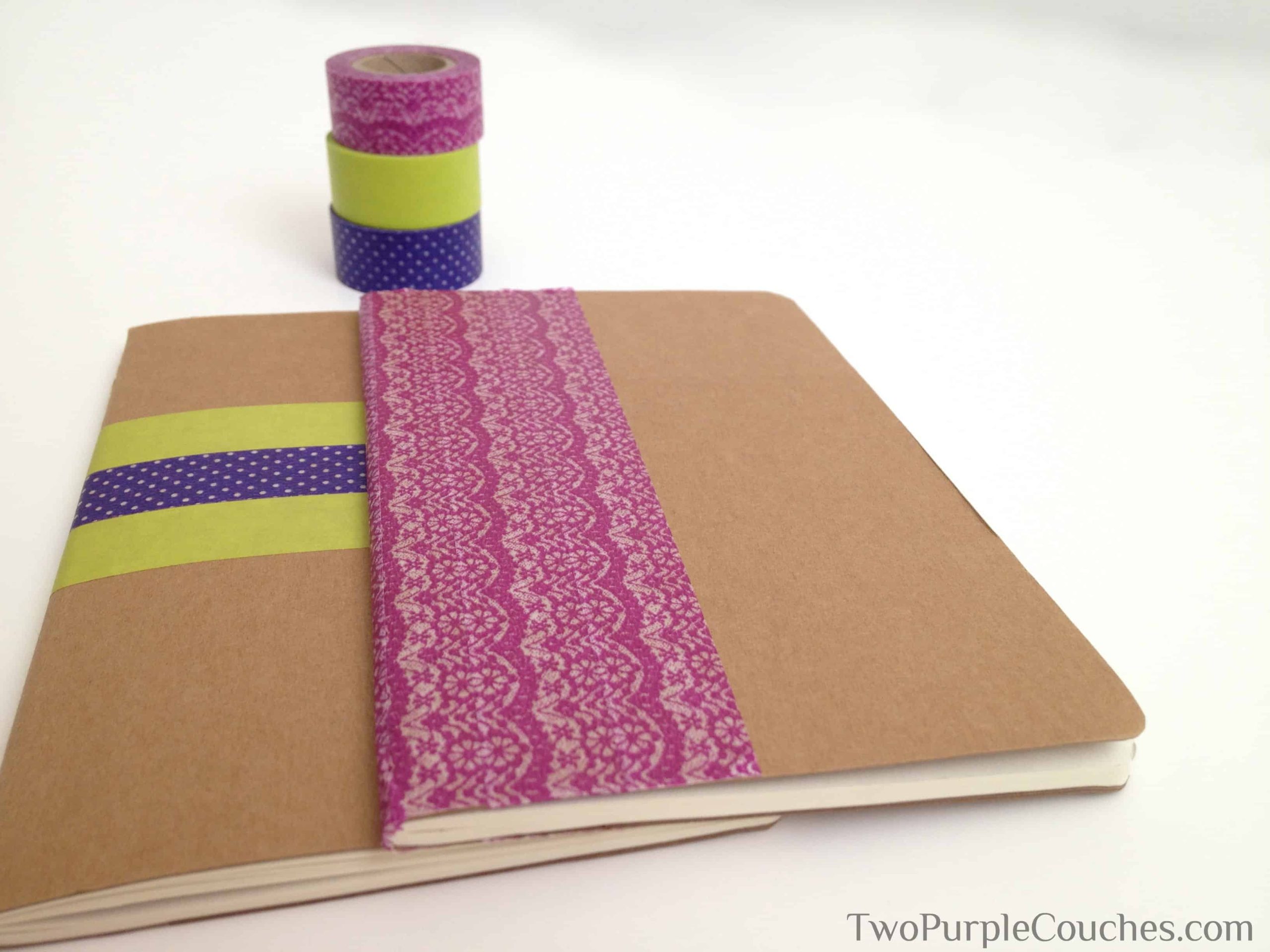 Use your creativity to revamp and redesign your school/college books so that they don't look as dull as they used to.
17. Pretty Tea Lights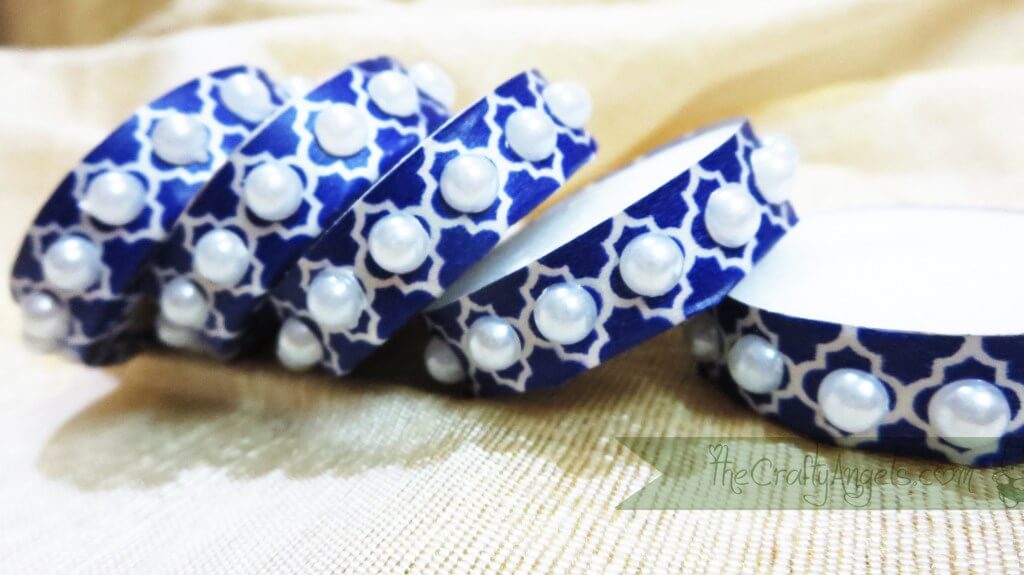 The little lamps in your house can also be designed using washi tapes. The edges of a lamp can be taped to give it a new design and make them look funkier. The vivid design of the tape can effectively complement the bright flame of the lamp.
18. Colorful Washi Tape Pencils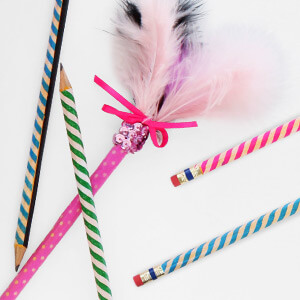 Give every single one of your pencils a design makeover with the aid of washi tapes. Personalize each one to your preference.
19. Customized Patterned Bookmarks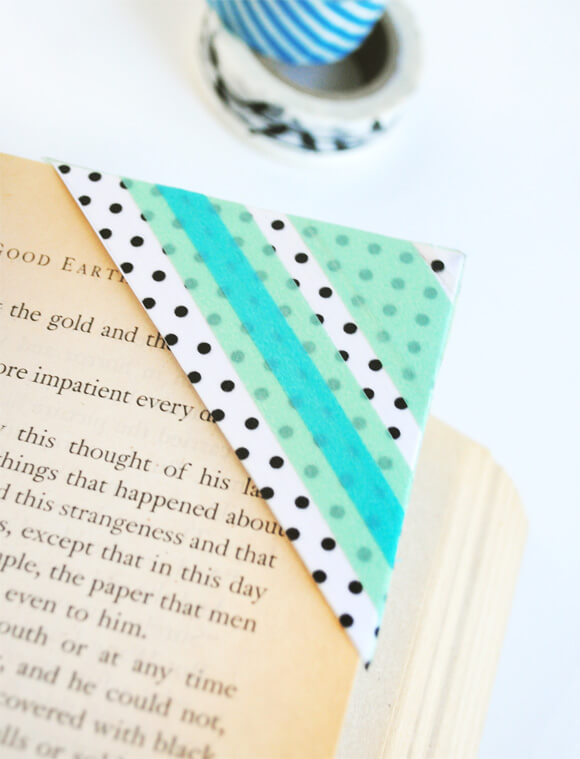 Your favorite bookmarks can now be made more mesmerizing with the use of some washi tape. You can choose to either decorate each bookmark horizontally, vertically or in a slant, whatever catches your fancy.
20. Picture Frames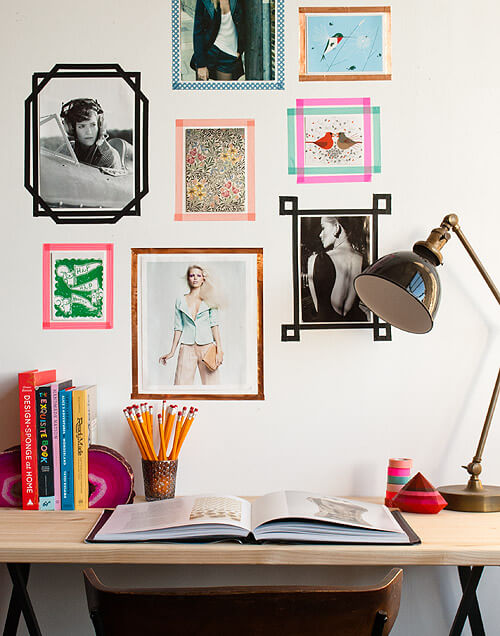 Photo-frames can now be personalized even more by adding some washi tape to it. Preserve your favorite memories by encasing it in a design of your choice.