Unexpected DIY Concrete Block Furniture Projects
Introduction
We all love sprucing up our patios or studios. These are some of the best ideas for concrete furniture and how to make and decorate to add that touch of flair to your space. Concrete is durable and resistant to the elements making it a perfect indoor or outdoor feature of any modern home.
1. Concrete tabletops.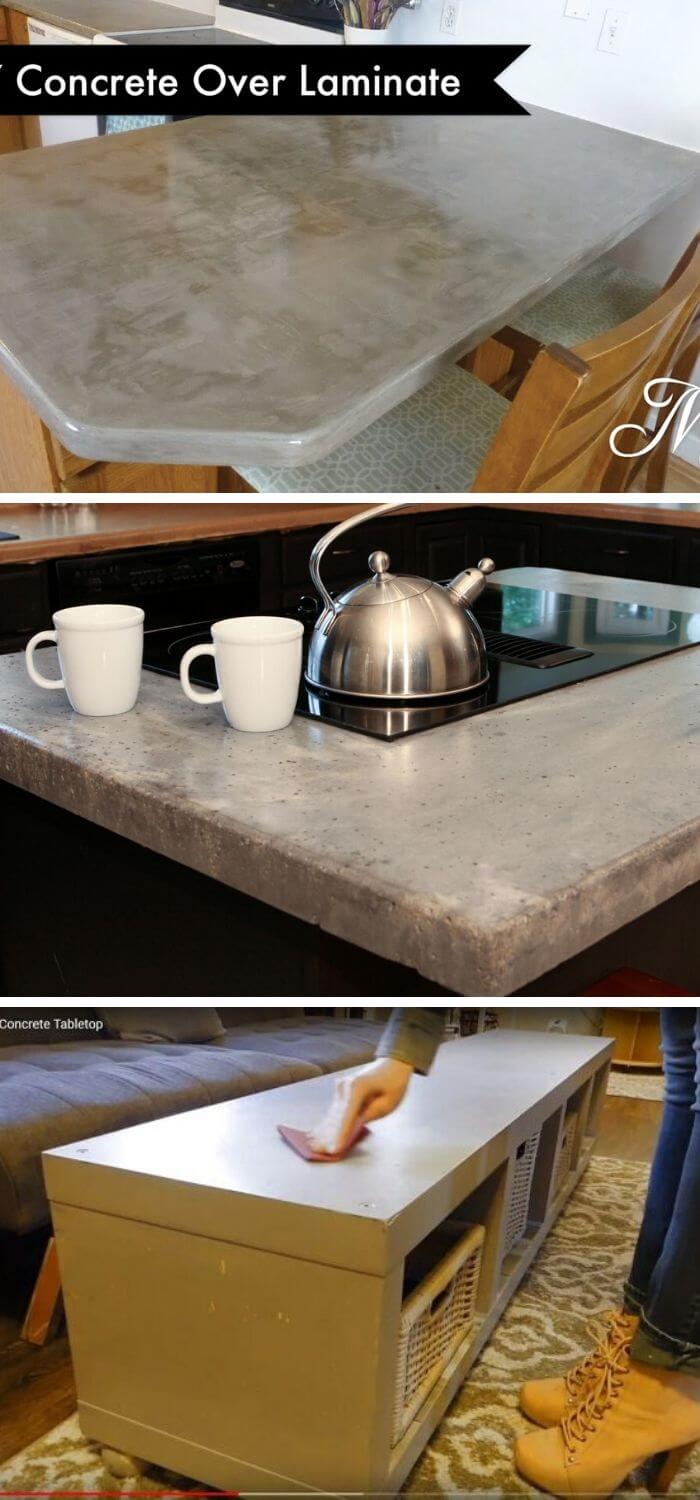 This is a versatile look that can be used inside or outside.
If you want a more contemporary look swap out the wooden frame for a metal one. Strong, sturdy and durable. We love this!
2. Concrete coffee table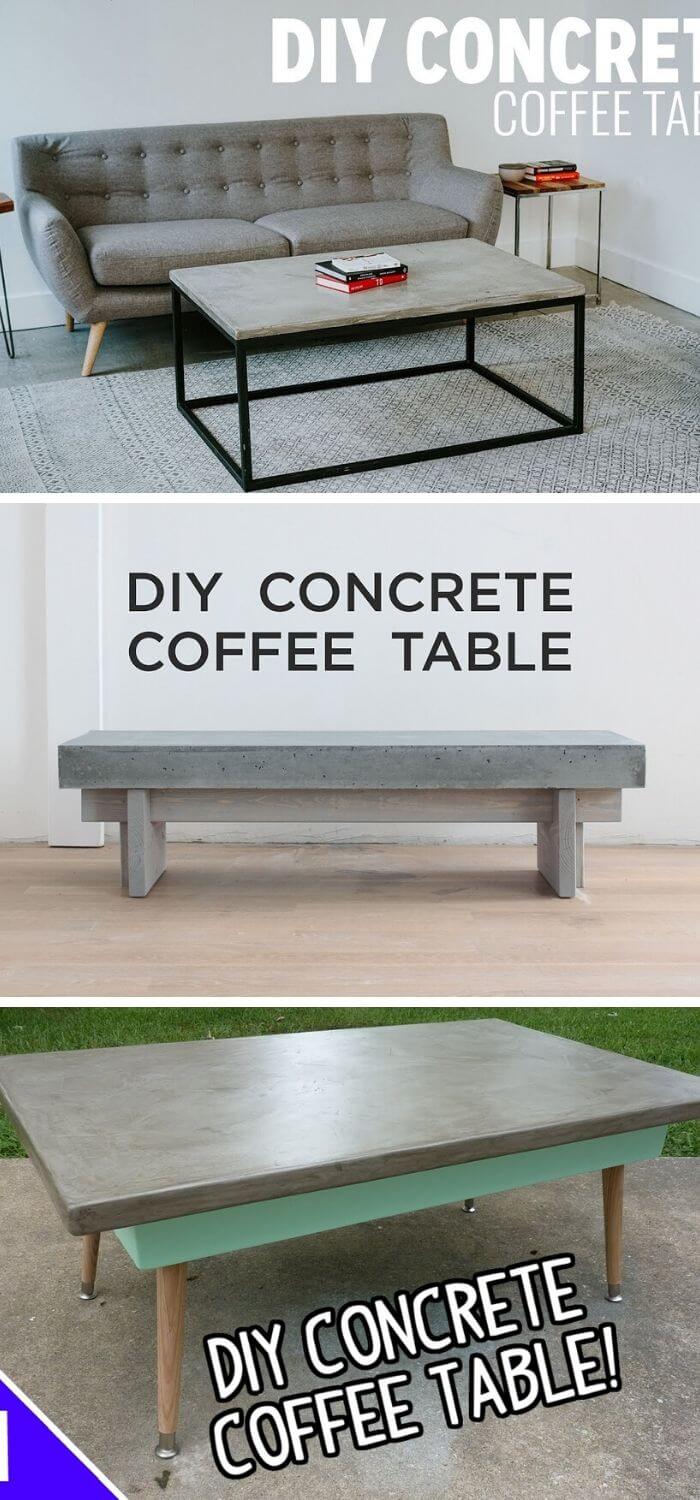 This is an elegant and sleek design, perfect for the minimalist
The concrete top has been polished to resemble marble which rests on a picaresque metal frame this makes it a must-have in any modern home.
3. concrete floating shelves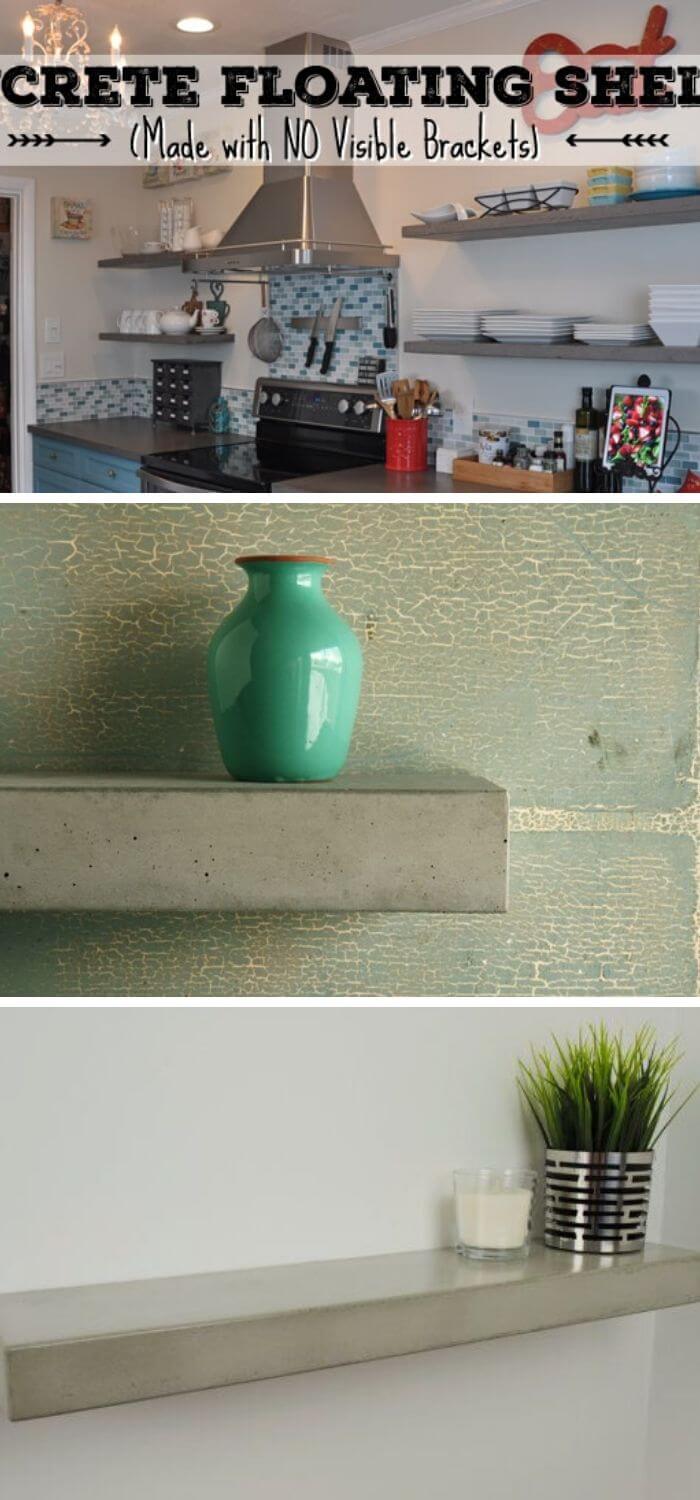 Shelving is a perfect application of cement furniture as it is strong and can take tons of pressure, No knocking it off by accident or overloading it causing the shelve to break. Durable, safe and secure. Such a great addition to any home. Shelves can be added inside or outside in the patio area.
4. concrete benches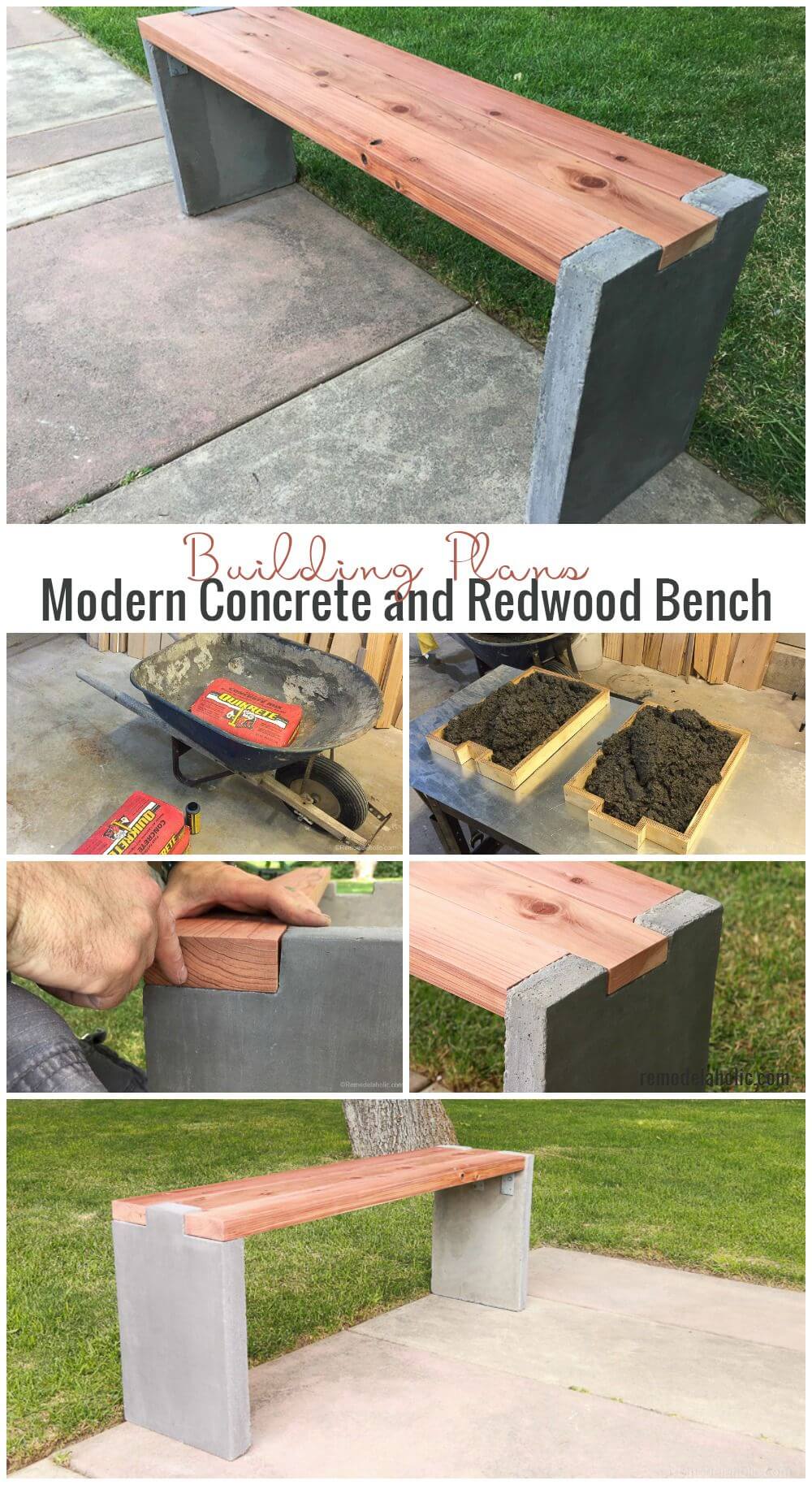 Using more than one natural material to create this bench is why we just had to list it. With its elegant lines and solid concrete frame, it is both chic and practical. The wood makes this seat more comfortable as the one pictured is an outside bench which is in direct sunlight so the wood accents make a lot of sense.
5. polished patio table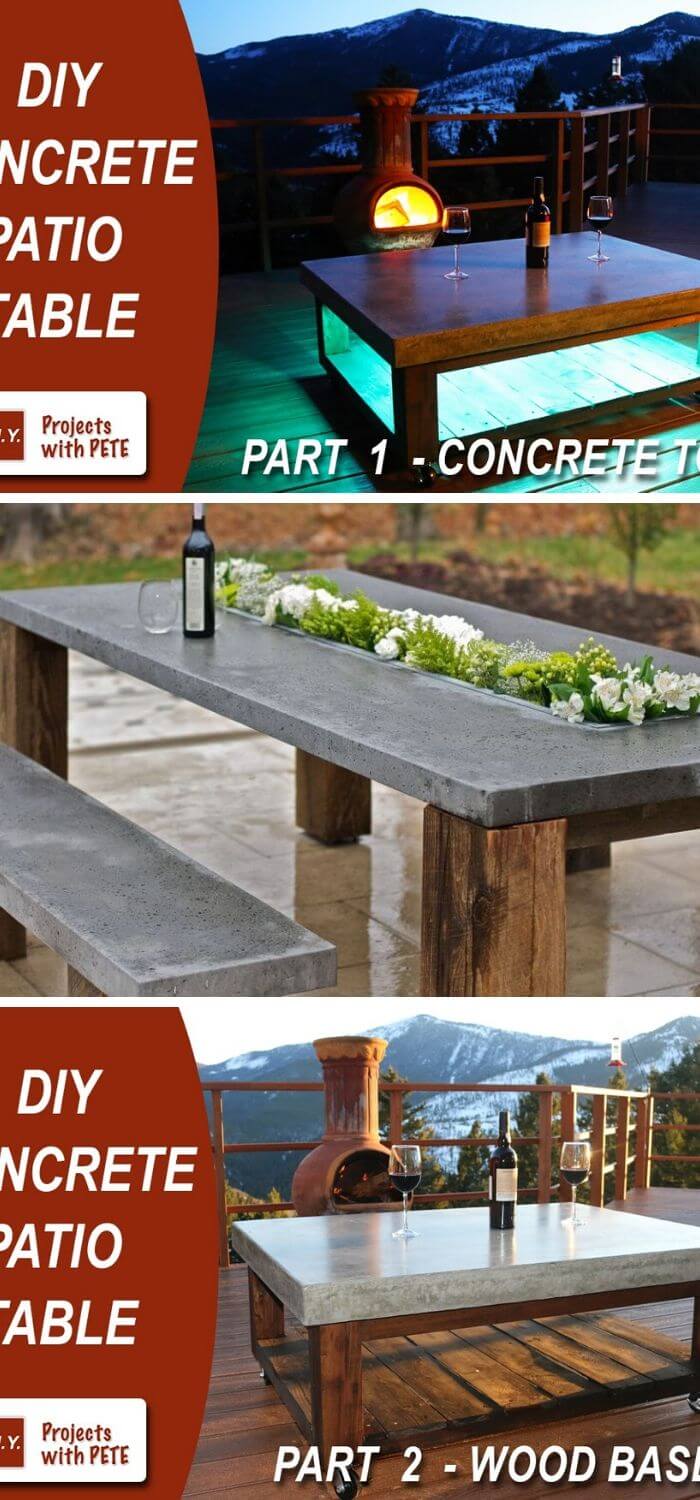 This table is such a great idea. its multi-purposed design means it can either be used inside or outside.
It has an interesting look and feels and the polished end look makes this one chic piece.
6. concrete fire pit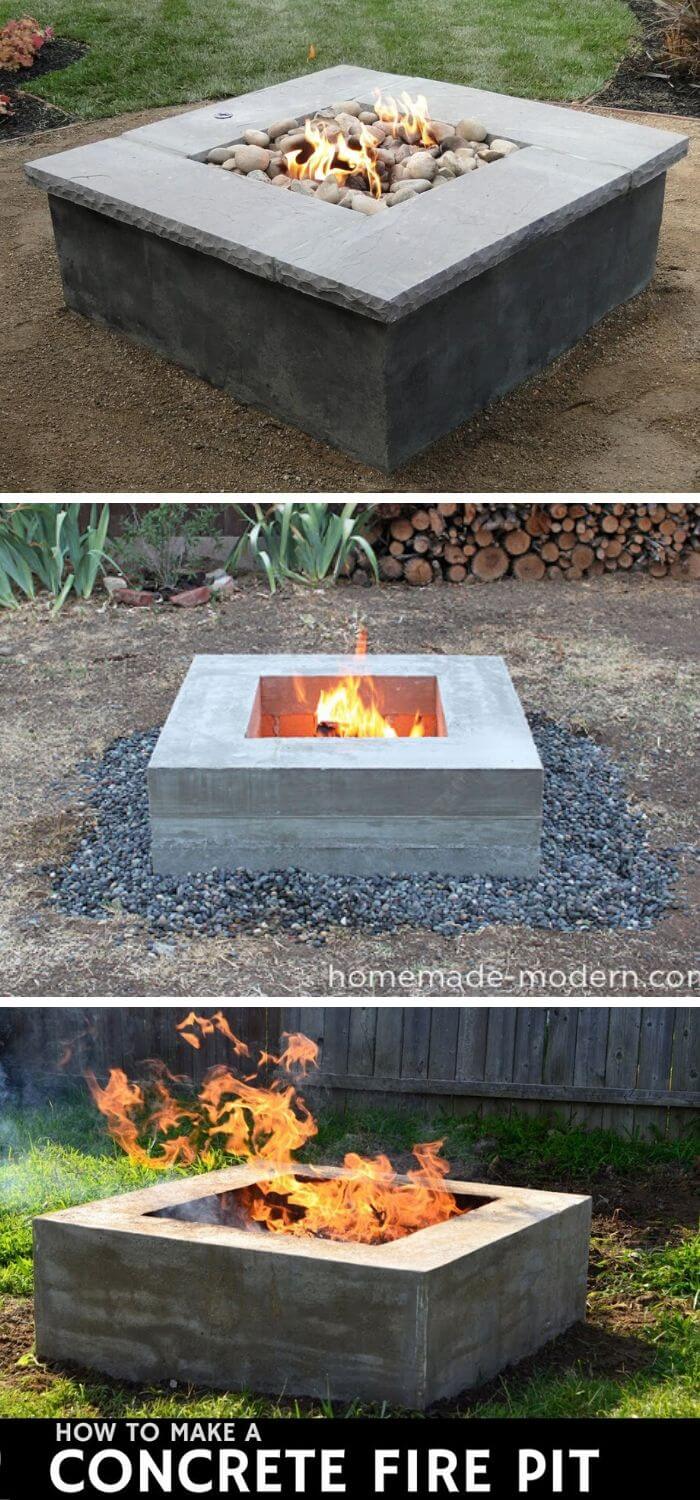 This is the perfect addition to any patio, it just screams opulence! The applications are endless.  as you can purchase or make a few of these and line the outside patio with them. Perfect for those winter nights around the fire
7. square coffee table with cut out accents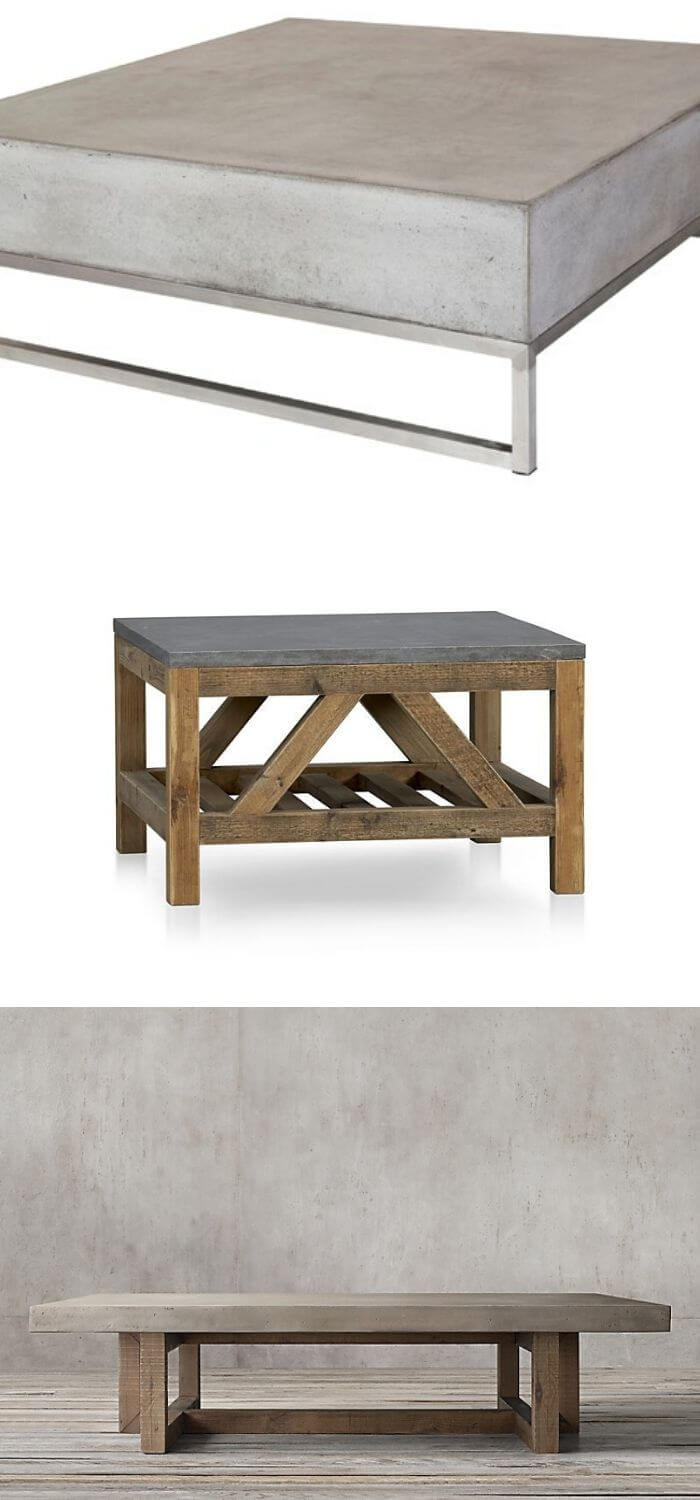 We love this, It is polished and sturdy on its metal stilt legs. The cutout accents make this piece unique and chic. It's a beautiful addition to any living space. It is compact and space-saving.
8. Concrete side table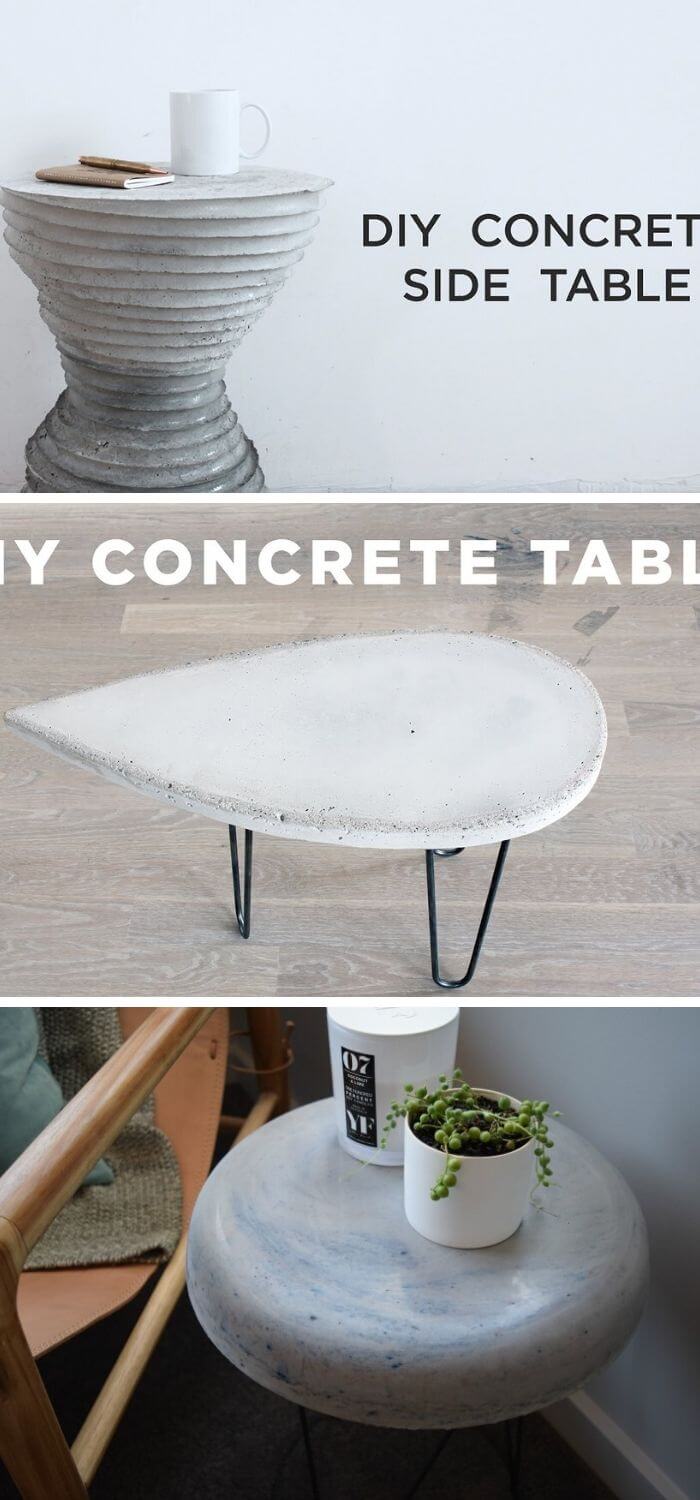 This design is so on-trend. As hexagon and octagon or any natural geometrics are what every designer/ homeowner is after. As well as the natural look and feel, this is why concrete is so sought after as it is easy to incorporate into any design and adds a touch of elegance and class to any home or office.
9. Furniture set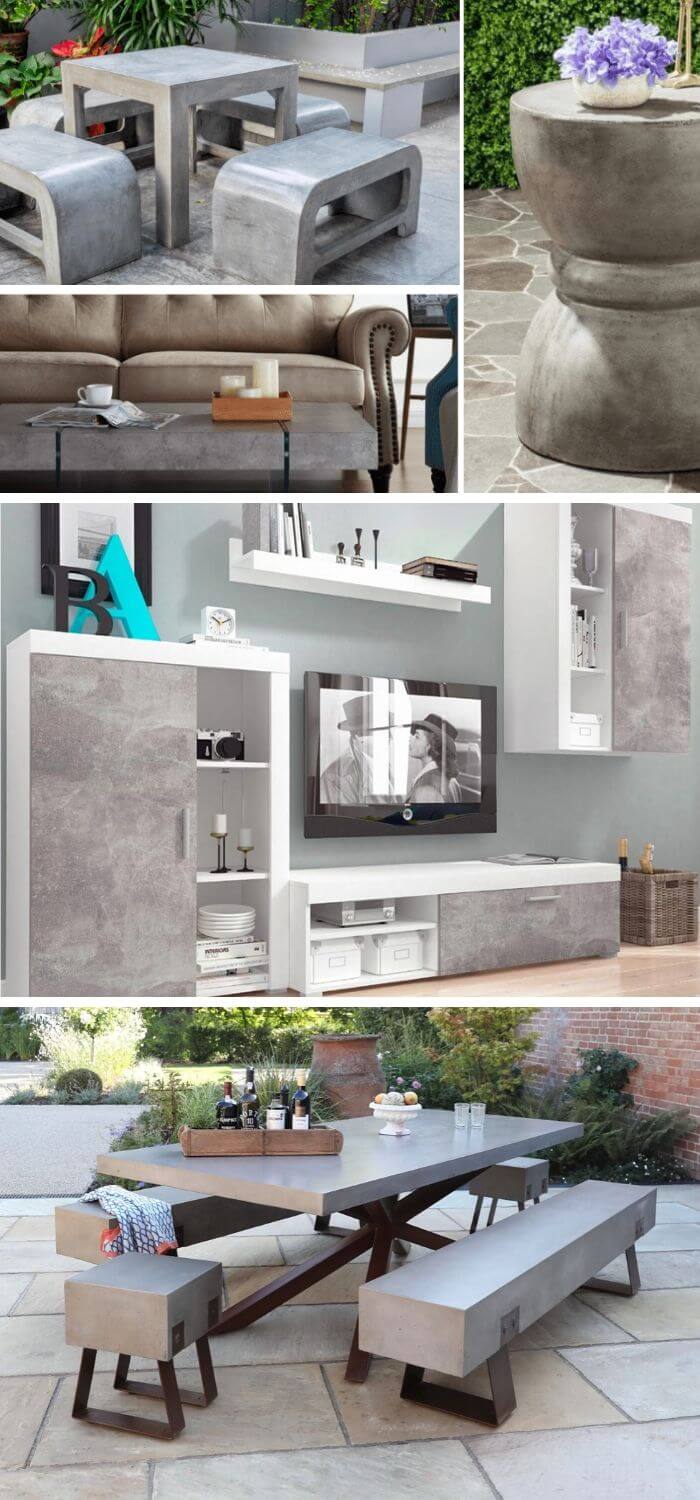 This look is so beautiful with its cylindrical design and wooden and iron arches. It is all-natural materials so it is Eco-friendly and compact making it stylish and space-saving.
10. Square concrete pots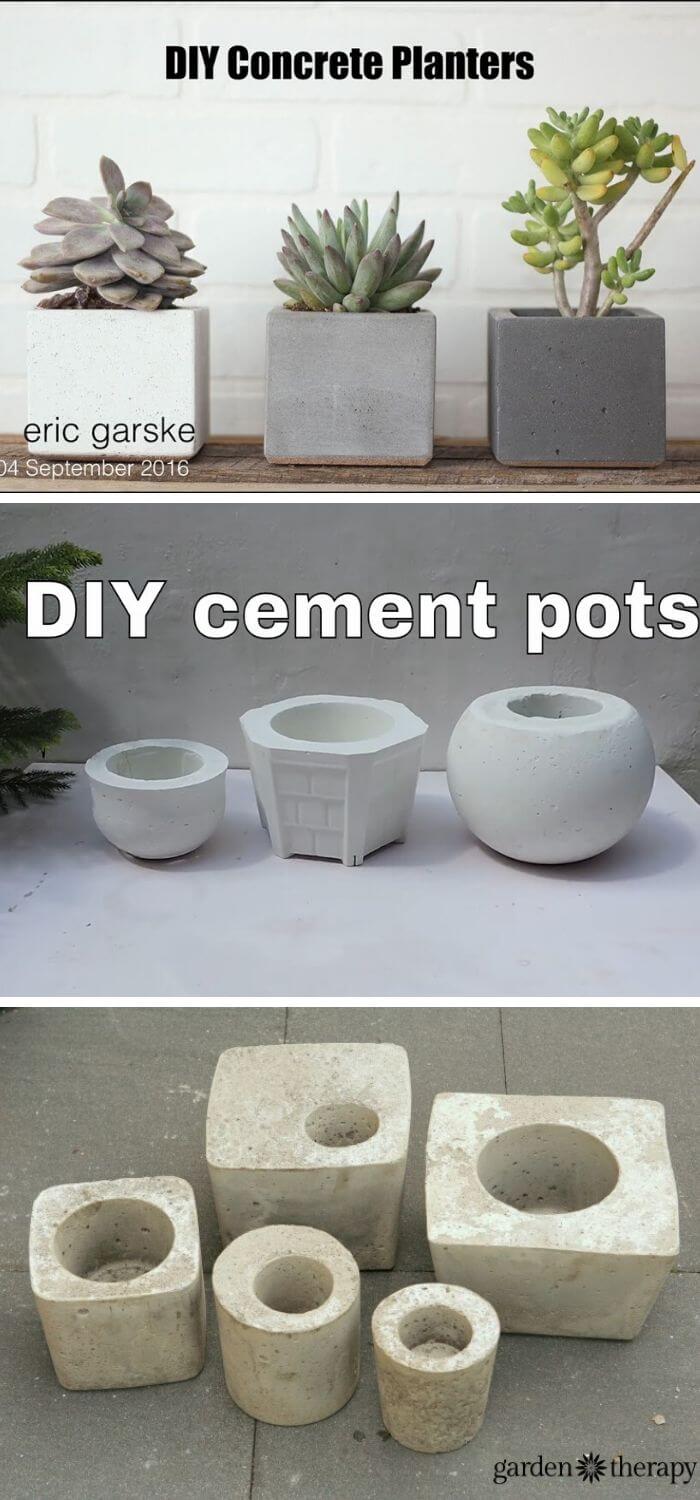 These pots are beautifully designed with their geometric patterns they will add warmth and atmosphere to any indoor or outdoor space. Use it as a planter to add some colour or foliage to your patio or use as a candle holder to add ambience to your home or gathering.
11. wreck furniture from recycled concrete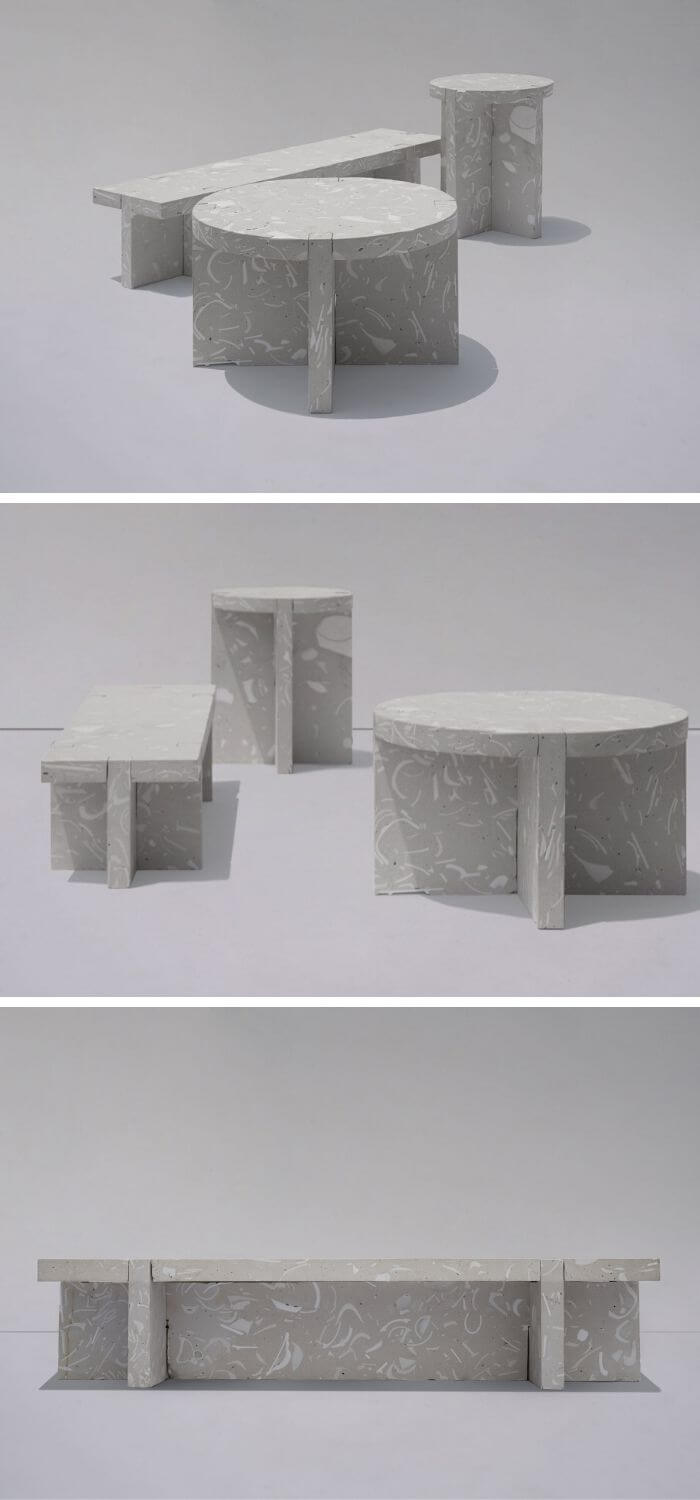 This is one of my favourite pieces in this collection as it is made from all recycled natural materials. It will make any patio or outdoor space complete. With its elegant design and sleek features, this piece is perfect for anyone who cares about their carbon footprint.
12. concrete-chic dining room set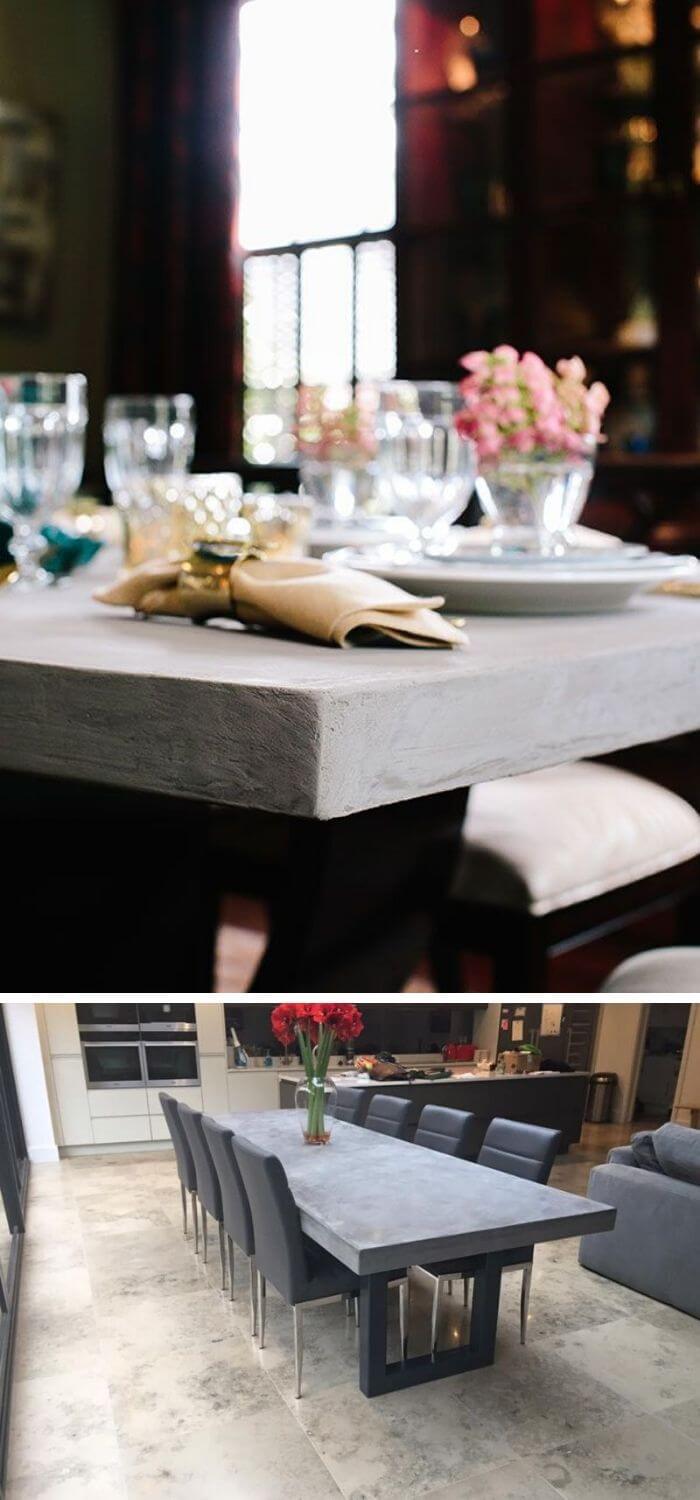 Polished and amazing this stunning dining room set will complete any home.
This design comes in two colours which are brown and grey you can choose to have it polished like above or you can have a more natural look with the final product just being powder finished. This piece is so versatile and can be used indoors or outdoors the location is at your discretion.
13. End tables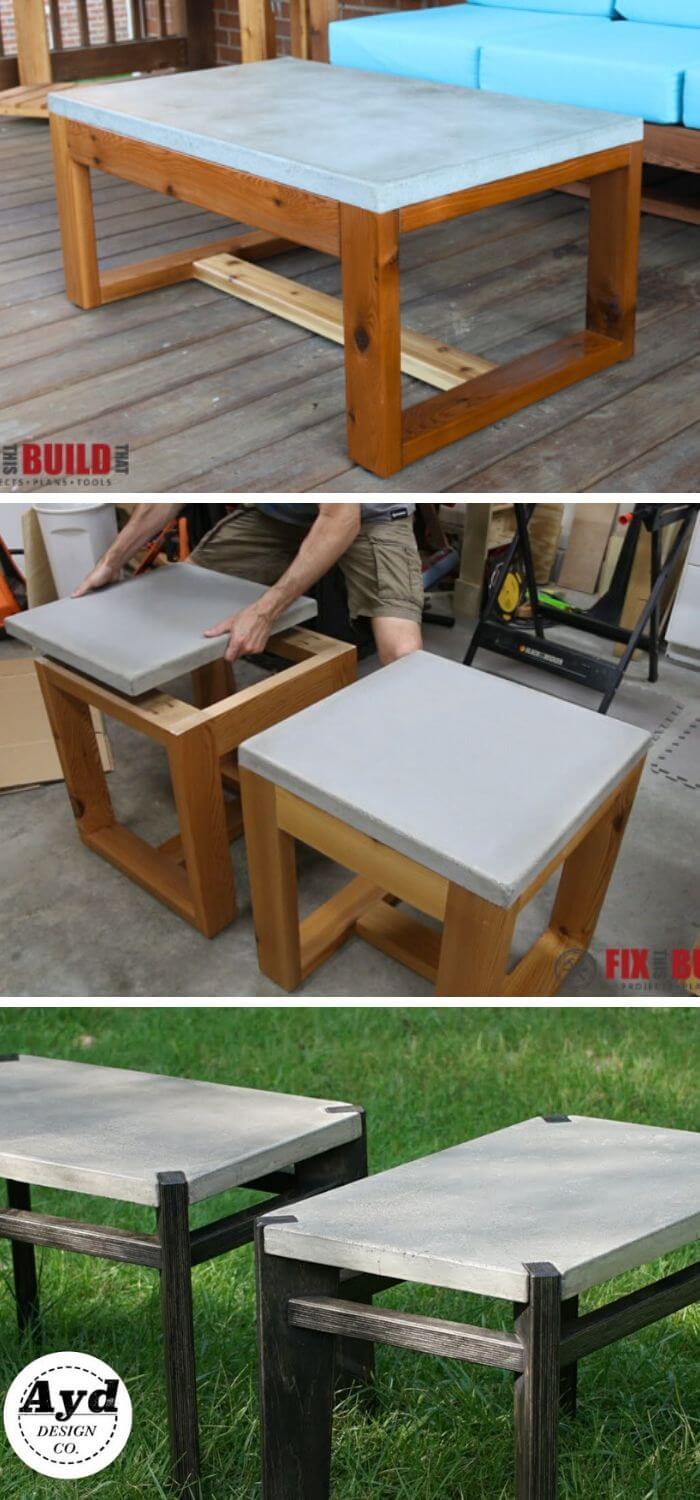 These tables are high set on a solid iron frame with a polished concrete tabletop. For that chic finished look. Set these tables on the side of a black leather sofa and bring your living look to completion.
14. concrete chairs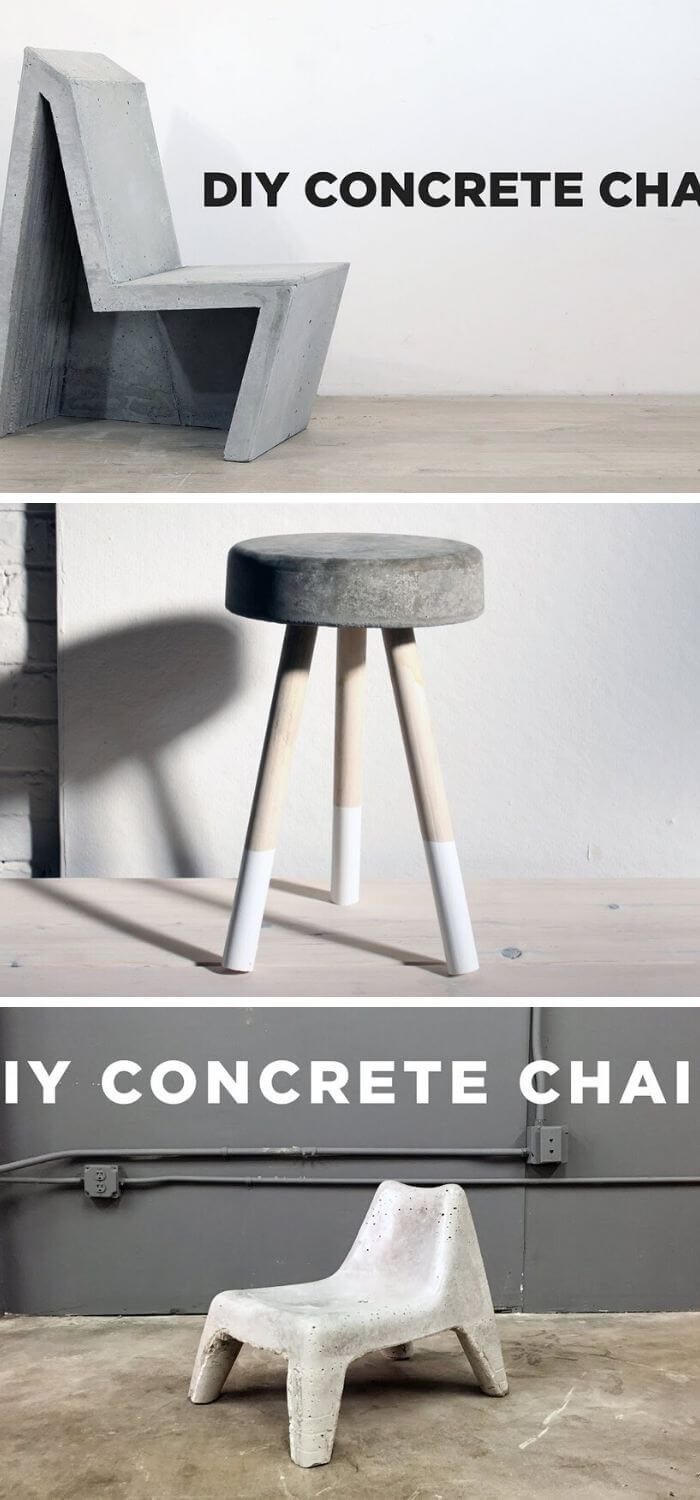 These chairs are made for comfort and design they make the perfect outdoor seating for guests.  Add some nice throw pillows to up the comfort factor and enjoy your completed look.
15. unique bench and table set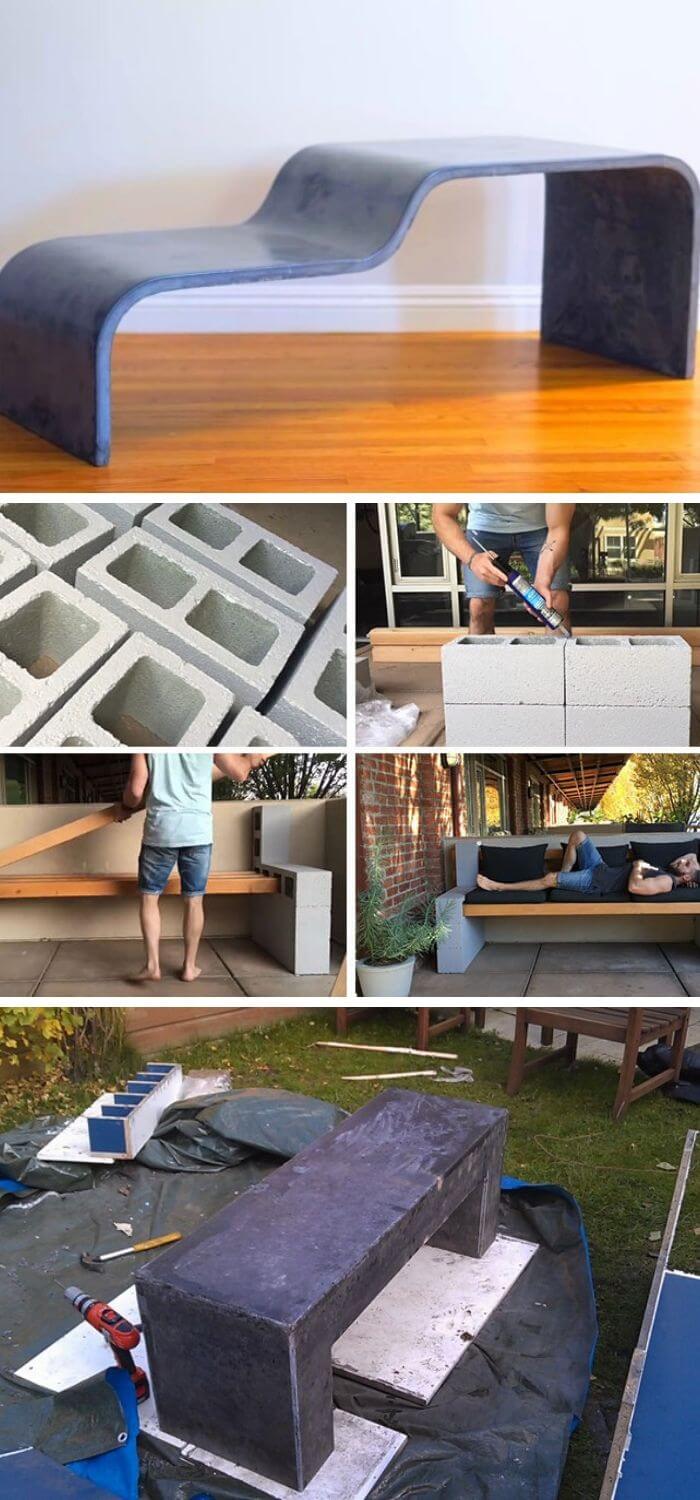 This bench set is so artfully designed that is why it made this list. Sleek lines and a sturdy frame makes this the perfect accent to any space. I can see this in a restaurant or as a dining room set or as the missing piece to any patio.
16. Concrete Bar with stools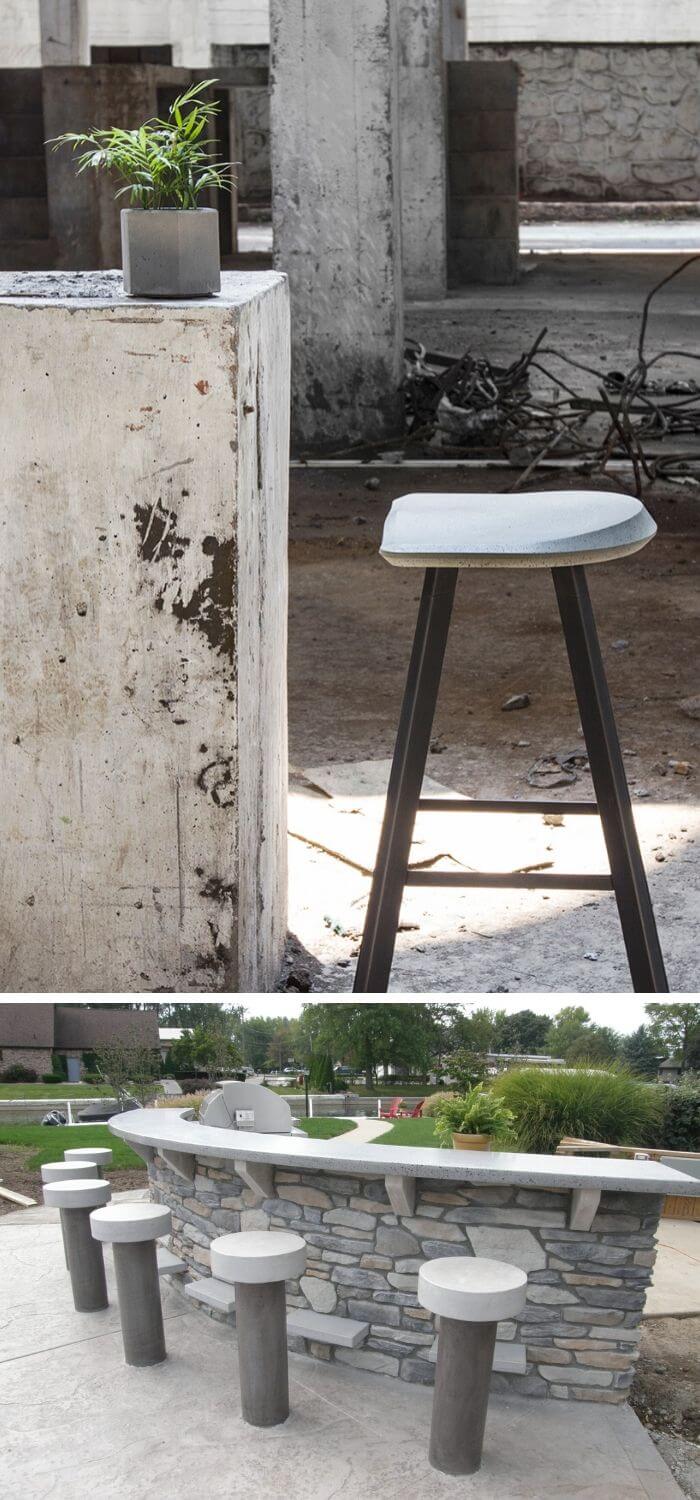 This bar is finished off in natural powder, strong and durable this makes a perfect entertainment nook. Get your drinks poolside and feel chic doing so. This design is compact and space-saving as all the stools tuck in under the bar for a completed look.
17. Round fire bowl pit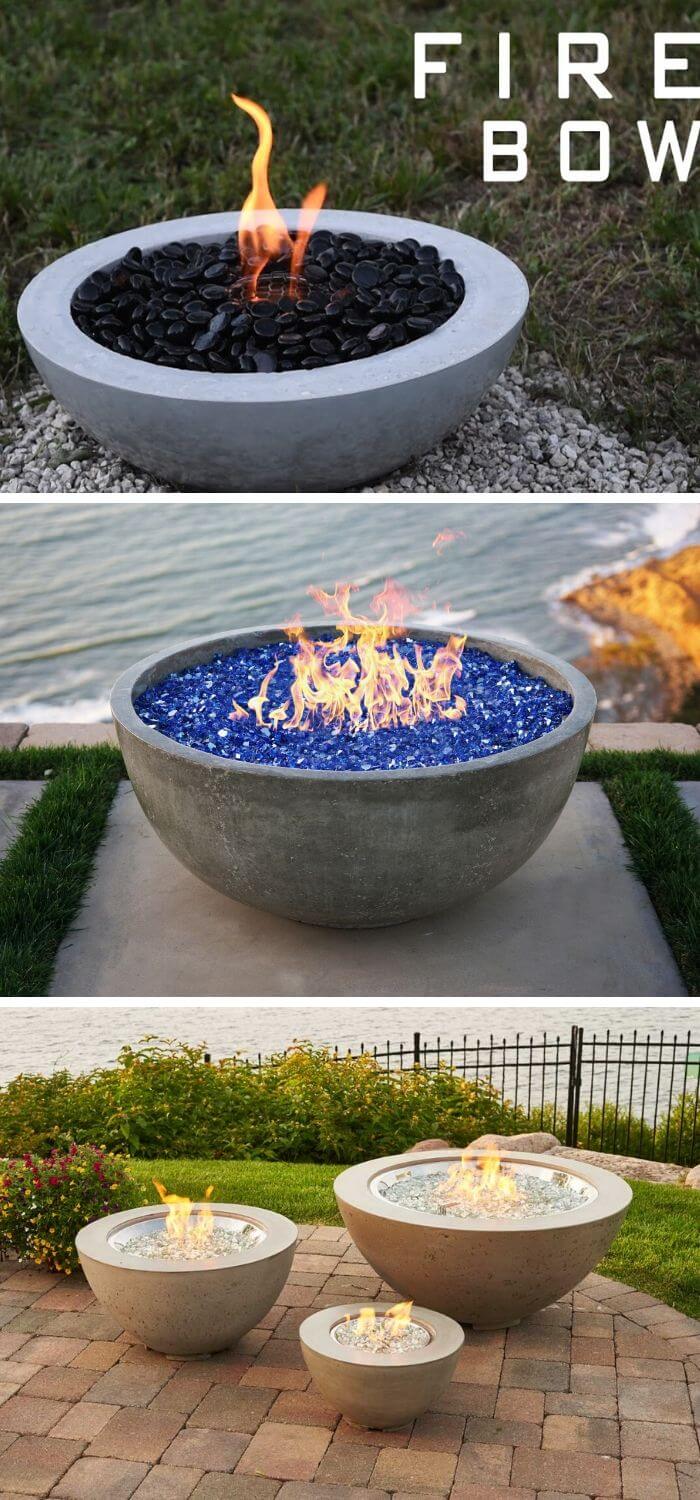 These fire bowls are elegant and so beautiful. Have them flanking any entrance hall to make your guest feel welcomed and add a sense of warmth
18. How to build a standard concrete table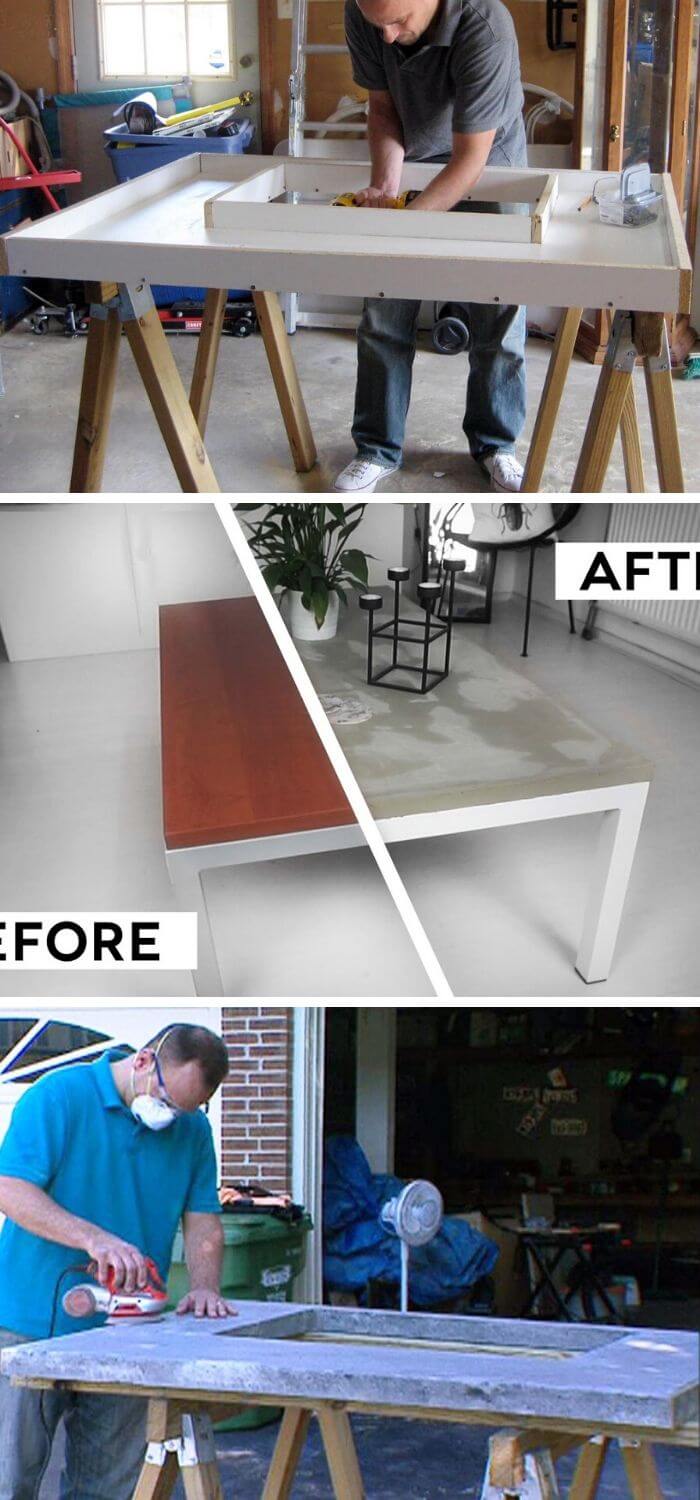 The link provided has all the tools and dimensions that you need to follow to make your very own concrete table. This link is versatile as the dimensions are of universal application.
19. shelving units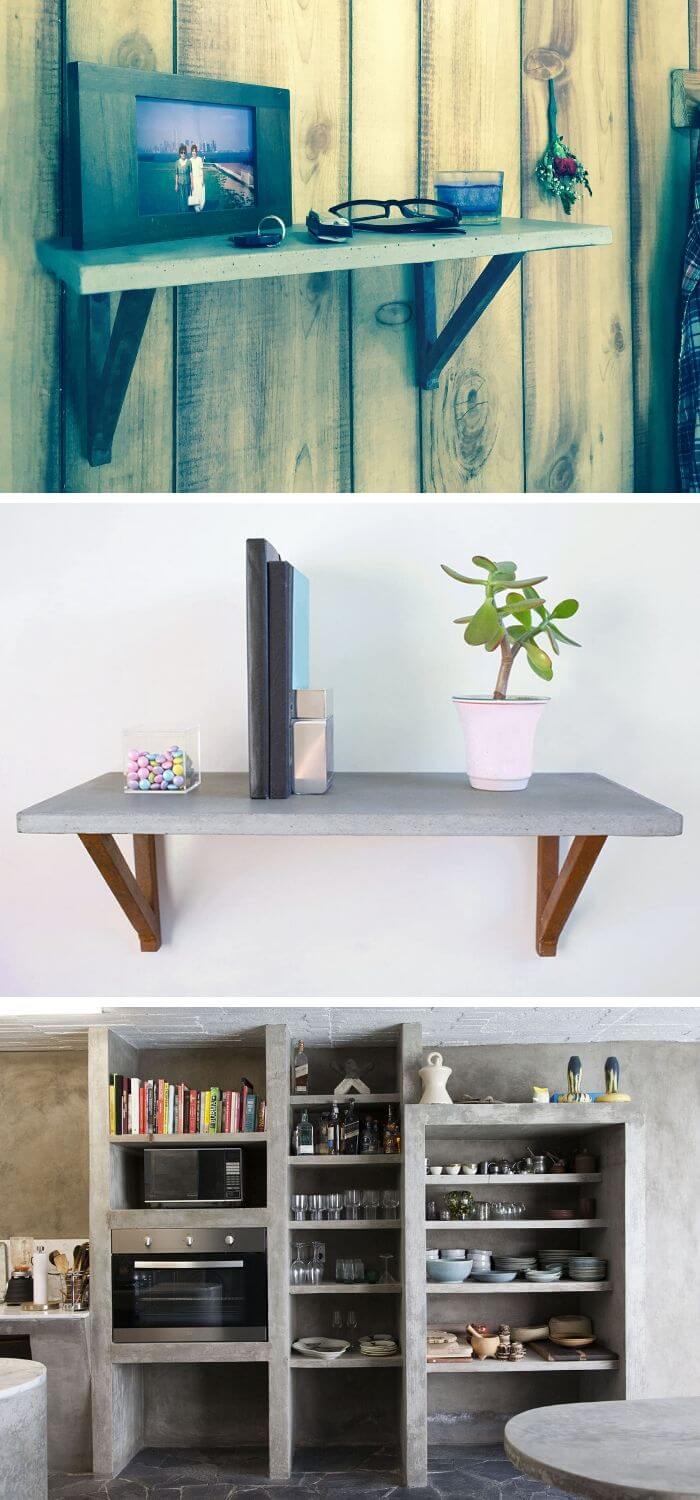 This look is so contemporary and modern. Having an entire bathroom in this style makes for an updated and refreshed look. The wooden accents make this look and feel more natural and warm. We love this!
20. Concrete Lamp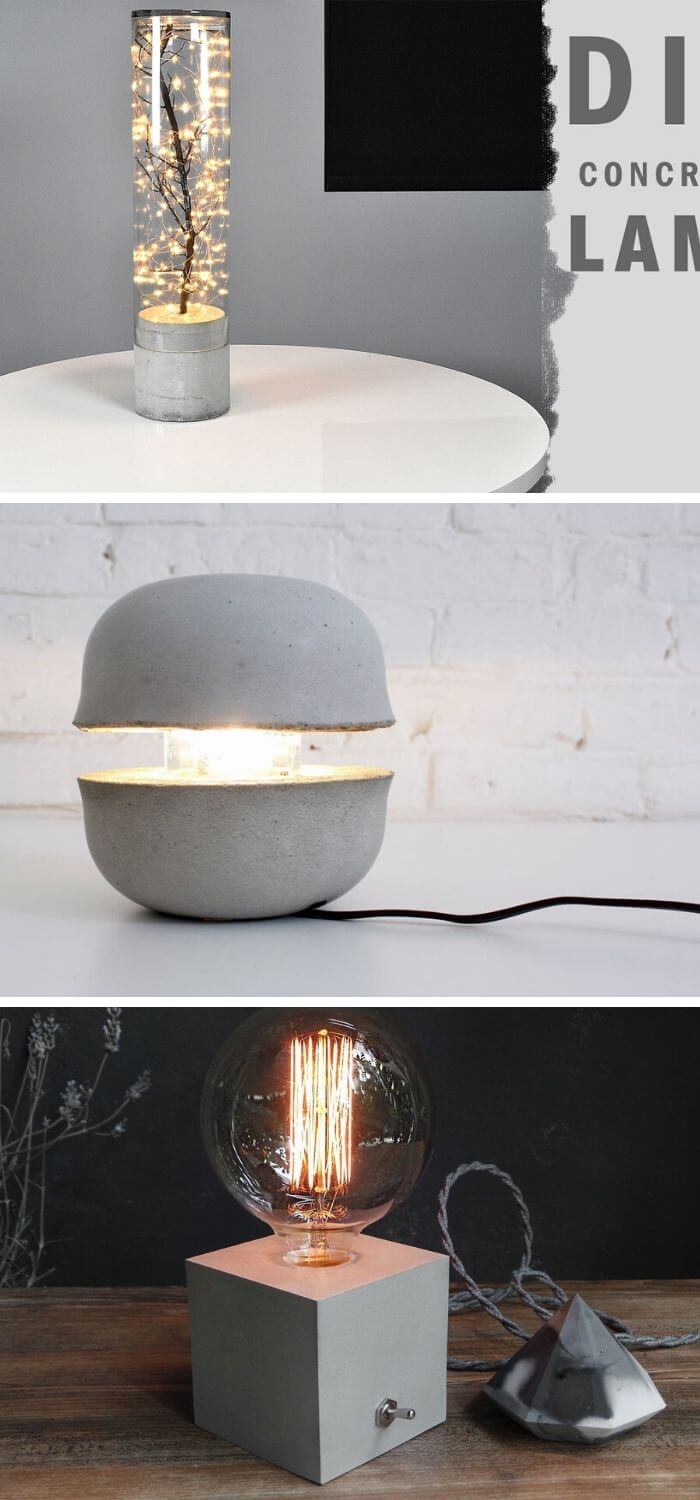 This acute final touch to your newly discovered love of concrete furniture.
Put them on your cute concrete end tables to bring your concrete contemporary look into fruition.
Conclusion 
Concrete is versatile, durable and resistant to the elements.  There are many applications you can use when it comes to furnishing with concrete. Outdoor or indoor is left to your discretion. There are so many ways to add your flair to this look. So have fun with all the element and design your dream with concrete!