Redecorating your house to fit your children's needs can be challenging and time-consuming if you don't know how to manage all the changes and potential obstacles. But it can become even more complicated if you are a full-time parent. Whether you decide to redesign the entire house to fit your children's needs or want to adjust some furniture or decorations to be more kid-friendly, remodeling your home implies a lot of time spent searching for inspiration and décor items.
So, after deciding your home needs a fresh look, it's essential to consider some important aspects, such as determining what time is best to start renovating or managing to take care of your child and supervise the redecorating process time at once. Besides, you have to figure out your budget, extra costs and potential logistical obstacles.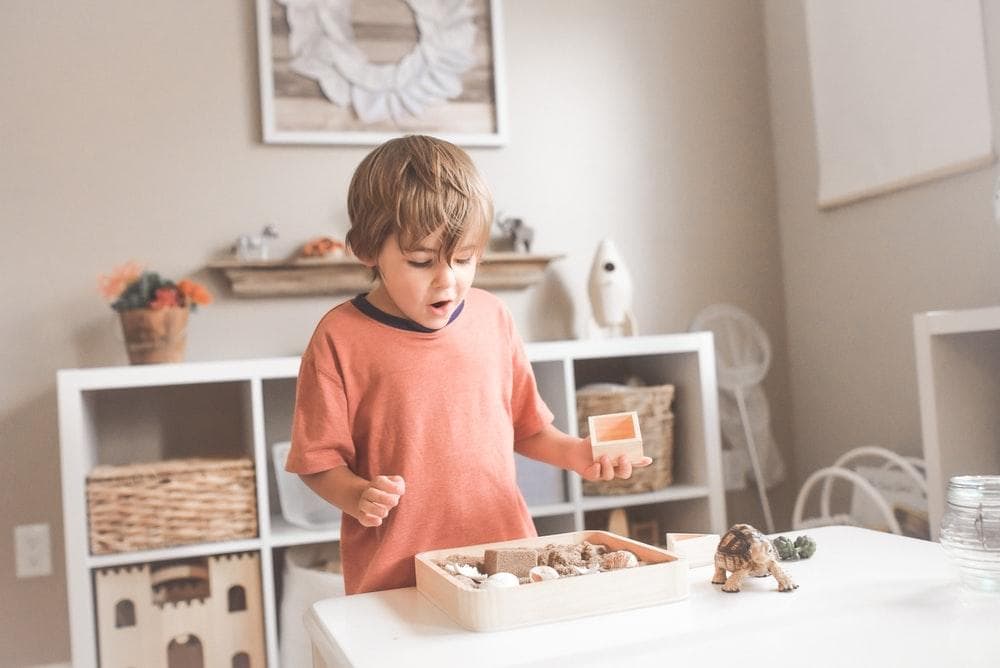 So, if you decided your home needs kid-proof adjustments, here are some tips you can follow:
Set up a budget
Setting up a budget is essential when you choose to redecorate your house because renovation usually requires large amounts of money. So, the best way to keep on track with the expenses is to establish a budget before searching for inspiration. This way, you'll be able to choose the needed home décor items while staying on the budget.
However, consider that unexpected expenses can occur, so make sure you have some extra money just in case. The children-friendly items tend to have higher prices, so make sure you choose the ones that fit your budget. A good option is using retro or vintage furniture items that can be restored and transformed into unique décor pieces. For example, you can save a lot of money by repainting them.
Also, choose timeless décor elements, including neutral colors and classical textures and materials, such as wood. You'll not have to change everything again when your child grows up.
Organize an outside playing space
Playing outdoors is vital for children, and they will be more than excited to have a specially designed space where they can play football, dance or organize different activities, such as treasure hunts or movie nights.
Besides, if you let your children experience day camps' atmosphere and activities, don't be surprised if they'll return as an outdoor activity enthusiast. Many camp activities happen outside, so children learn how to connect with nature. So, after returning home, they'll want to spend more time outdoors. 
Choose an appropriate time for redecorating
You may think that choosing the perfect time for redecoration is impossible, but you should consider starting the process in the summer. You may wonder why summer is the best season for remodeling your house. Here are some advantages:
Warm weather and longer days;
You'll have enough time to prepare your home for fall and winter activities, including holiday parties and long movie nights.
In summer, it's the perfect time for traveling and outdoor parties, so the team in charge of renovation can operate without too much interruption.
Besides, if you have kids, renovation can be tiring and boring for children, so choosing summer for redecorating allows you to choose from a wide range of children-friendly activities, including grandparents visiting and summer day camps.
If you want to offer your kid an exciting summer journey, camps in Queens have numerous programs and activities that will help your child discover and develop new skills.
Create a playroom
What can be funnier for kids than having a place just for playing? Besides, creating a play space inside the house will help you avoid messy floors and noise. Having a playroom at home has numerous advantages, and here are some of them:
Children learn to share and cooperate. Having a playroom allows children to play together with their friends or siblings, which will help them to learn how to share their toys or play team games.
They keep your house tidier. Having a particular room for playing allows you to store all the toys, art supplies or games in one place, and this helps you keep the rest of the house clean and tidy.
They make playdates easier. A playroom is perfect for playdates because the kids will have a private place to have fun without bothering the others.
They leave their bedrooms to sleep. Having a nighttime schedule is essential for children, but it's necessary to differentiate the sleeping space of the playing area for a better daily routine.
They are easier to organize. You can choose from a wide range of storing furniture, shelves, and cabinets to help you manage the space easier and keep all the toys and children's playing supplies in one place.
Chose a timeless look for your children's room
Choosing a timeless look for your children's room will save you time and money in the future. Try to decorate the room in neutral and warm colors, such as beige and ivory, but don't hesitate to add pinches of colors that fit their personalities.
Invest in classic furniture and décor pieces so you avoid switching them over and over again. You can ask them their favorite colors or what decoration they would like. This way, you give them the reign over smaller accents while you can decide what items will be in the room for the following years.
Display your kid's DIY project and art
Personalizing the space is the best part when deciding to kid-proof your house. Children's DIY projects and art are unique objects that can improve the home design. You can ask them to paint something or give you a camp DIY project, such as custom photo frames. Besides, you can use books and family photos to decorate the walls and shelves for a more original look.
Redecorating your house to fit the entire family's needs may be challenging, but you'll get yourself a welcoming and kid-friendly home at the end of the day. Don't hesitate to check out the tips above because they can help you manage the redecoration project easier.