Oven-bake clay is PVC-based clay that is non-toxic and comes in an array of types and colors. To cure your sculpted creations at home, pop them in the oven for a few minutes on a baking sheet. Here are some fun oven bake clay ideas:
Incense Holder
One great thing about the colder months would be coming home to burning incense and snuggling under warm blankets. The scent of incense can help you to unwind after a tiring day of work. Thankfully, an incense holder is quite easy to make from oven-bake clay.
Earring
If you're a jewelry lover, oven-bake earrings are what you need. Explore your creative side with different shapes and colors to get unique earrings that nobody else has. To create varied designs, cut cool geometric shapes and paint them with some nail polish before curing them in the oven. For a matte finish, forego the shiny coat if you want a softer look.
Jewelry Dishes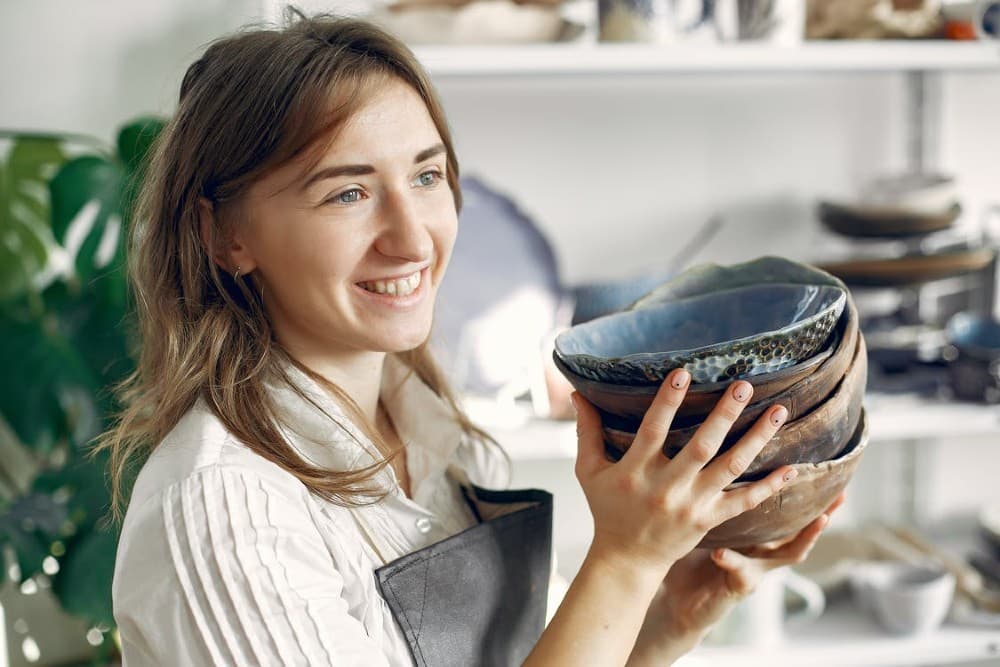 If you are a fan of jewelry, then you know how important it is to keep yours safe. Scalloped jewelry dishes are great for storing earrings and necklaces to avoid loss and misplacement. Not only do they provide storage but they also add to the beauty of your décor.
Bird Feeder
Do you love to feed birds in your backyard? Oven-bake clay can help you make your very own bird feeder thus saving hundreds of dollars. The size of your oven will limit the size of the bird feeder that you can make. Once ready, different bird species will start flocking to your property for your viewing pleasure.
Succulent Pots
Do you have pots for your succulents? Clay creates beautiful crafts that spruce up your home. To decorate the pots, you can use clay stamping tools if you have them. If you don't have tools, use etched glass to decorate the pots. Create three to four pots at a time because they look best when displayed in groups.
Monogrammed Book Mark
For avid readers, few things in life are better than reading a good book. Monogrammed bookmarks can add a personalized touch to your reading experience. You can definitely source some leather-feel oven-bake clay from a nearby craft store. If you don't want to buy more clay, you can use what you already have and add some texture to it by pressing drawing paper on it.
Clay-covered Pens
Does your office stationery seem tired? You can give the pens a makeover by engulfing them in clay. To get a more interesting finish, mix a few colors together. Don't forget to remove the ink from the pen before placing it in the oven. The finished product makes for a nice gift.
Rainbow Magnets
You can brighten your day with a set of handmade, colorful magnets for your fridge. Look around for interesting designs online because you will be looking at the magnets daily and you don't want a design that will easily bore you. Hot glue the magnets to your polymer clay properly before popping them onto the fridge to guarantee their longevity.
Cone-shaped Wall Planters
To add some life to your plain walls, sculpt some cone-shaped planters and fill them with succulents. Not only is this a fun shape but it is also easy to make. All you need to do is roll a cone out of oven-bake clay before baking. Fill these little clay pots with fake plants because they can't stand daily watering.
If you have some oven-bake clay in your home, you can make these functional items that will come in handy. Have fun making these items!