The air gun is a recent entrance into the unregulated gun industry, and it is an excellent tool for pest management, hunting smaller targets, and recreational shooting. An air gun, sometimes known as an air rifle or an air pistol, is a gun that uses compressed air to fire pellets or BBs that are often made of metallic material.
Air guns, which fathers and grandfathers fondly use in a tin can shooting and making lifelong memories with their children, can also be gifted to young children when they enter adulthood, as seen in many societies today. Depending on its specs, an air gun should not be handled by a novice.
Before purchasing an air gun, you should conduct the same kind of research and inquiry that you would with any other product. Consider the user experience, budget, and usage to make purchasing easier. You should also consider whether you really need an air gun.
Here are some things you should consider that may impact your decision to purchase an air gun now or in the future:
Proposed Use
Knowing why you need an air gun can assist you in better determining the characteristics of the air gun you need to fulfill that specific goal. Not all air weapons, like normal guns, can serve all functions.
While some are better suited for recreational shooting, others have been enhanced specifically for hunting and field shooting. Knowing the intended application of the airgun allows the user to determine the level of precision or power required while shopping for an airgun.
Power plant
The engine is the component of an air gun that provides the necessary gas pressure to achieve pellet release. An airgun's power plant is divided into three, and users can choose which one best meets their needs based on the propulsion mode:
Carbon dioxide-powered air pistols are widely available. With only a CO2 reservoir and enough bullets, these weapons can repeatedly fire until the gas runs out. These firearms are used for gun training and shooting contests that are generally safe.
This kind employs a spring-loaded piston housed within a compression chamber. The spring piston air pistol is as easy as it sounds and is a popular and strong propelling mechanism. When the spring is pulled before each shot, it pulls the inner piston forward, allowing a rush of air into the gun barrel. The spring piston air gun is typically one shooter and is distinguished by poor accuracy and unstable projectile motion.
The pump action is used in pneumatic air weapons to compress air inside before each shot. These guns, which have an internal compressed air reservoir to pressurize air, can be single or multiple shooters, but they give more precision and accuracy.
Budget
Just like regular guns, the prices of air guns can vary a lot, and this is mostly because the quality of the products varies as well. Before going to an Airgun Megastore, shop, or online marketer, you should know what you want to use the gun for, how powerful it needs to be, and your accuracy requirement.
Then you can start making a budget to cover the cost of your preferred choice. There are a lot of options on the market, so carefully consider your options before selecting the one that best meets your budget and requirements.
User Experience
Whether the user is you, a neighbour, or an adolescent, the user's ability to learn and use the air gun should be assessed, even if the user has prior knowledge of the usage of an air gun. Some air guns are simple to operate and do not exert excessive pressure or speed on the user, whilst others do. Before you start using the air gun, be sure you understand how to use it.
Laws Guiding the Use of Air Rifles
There are laws in every civilized society that protect citizens' lives and the usage of specific objects to maintain peace and order and avoid unnecessary occurrences.
Before purchasing an airgun, check out if it is legal to acquire one and at what age. Learn about the rules that regulate the possession, usage, and location of an air gun in your nation from government agencies and websites.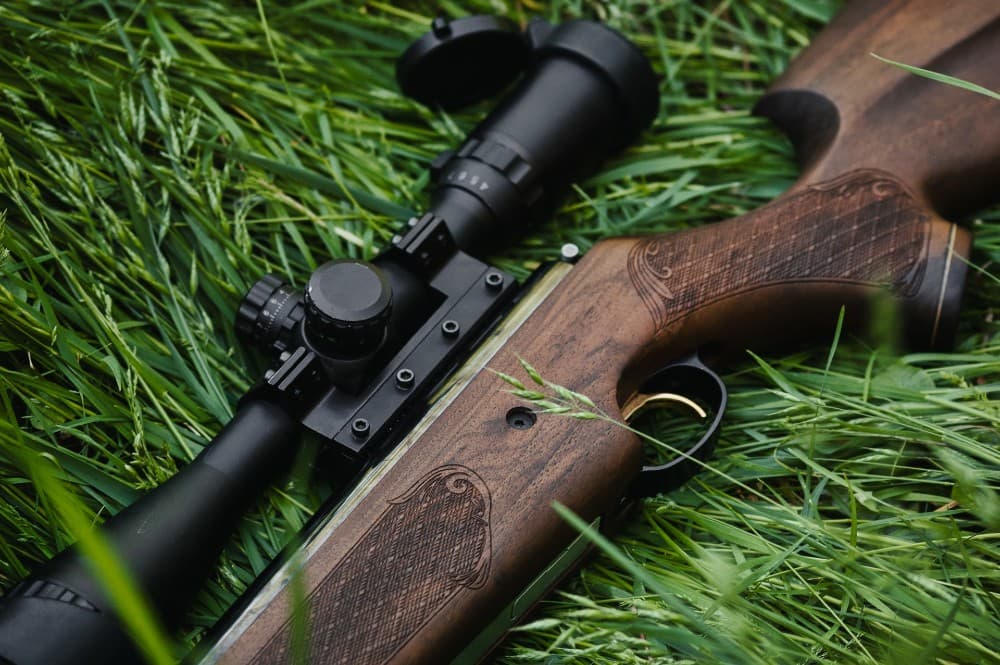 When plinking, using an air gun is a lot of fun, and it will come in handy for pest control and hunting. Every gun kit comes with its own set of attachments and cleaning kits; make sure to research and use them as needed.
It is important to always practice safety when handling any sort of weapon. You also have to research your country's regulations that govern the ownership and use of air guns. So remember, you have to practice and learn how to use an air gun if it's your first time, and be cautious at all times.