Do you wish to work with color and graphics? Here are 15 tapestry crochet ideas that will do for you. It is a wonderful niche that will allow expert and pro knitters to play with colors and graphics using the knits.
You will have a chance to do the row color changes making it look like paint using crochet. Check the collection of 15 tapestry-free patterns with sources to inspire your work on the project.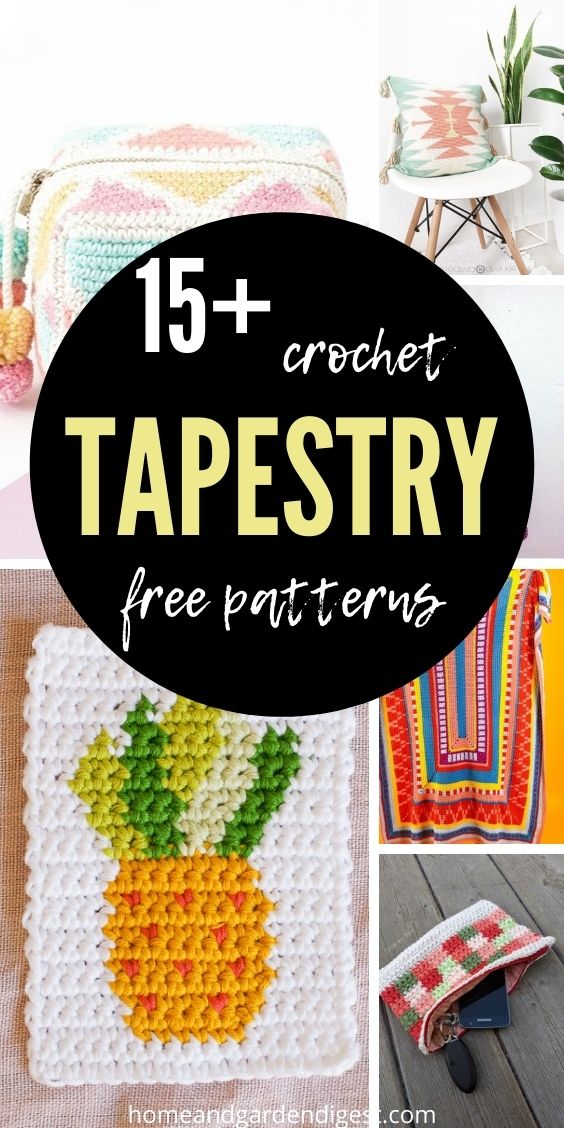 1. Tapestry cosmetic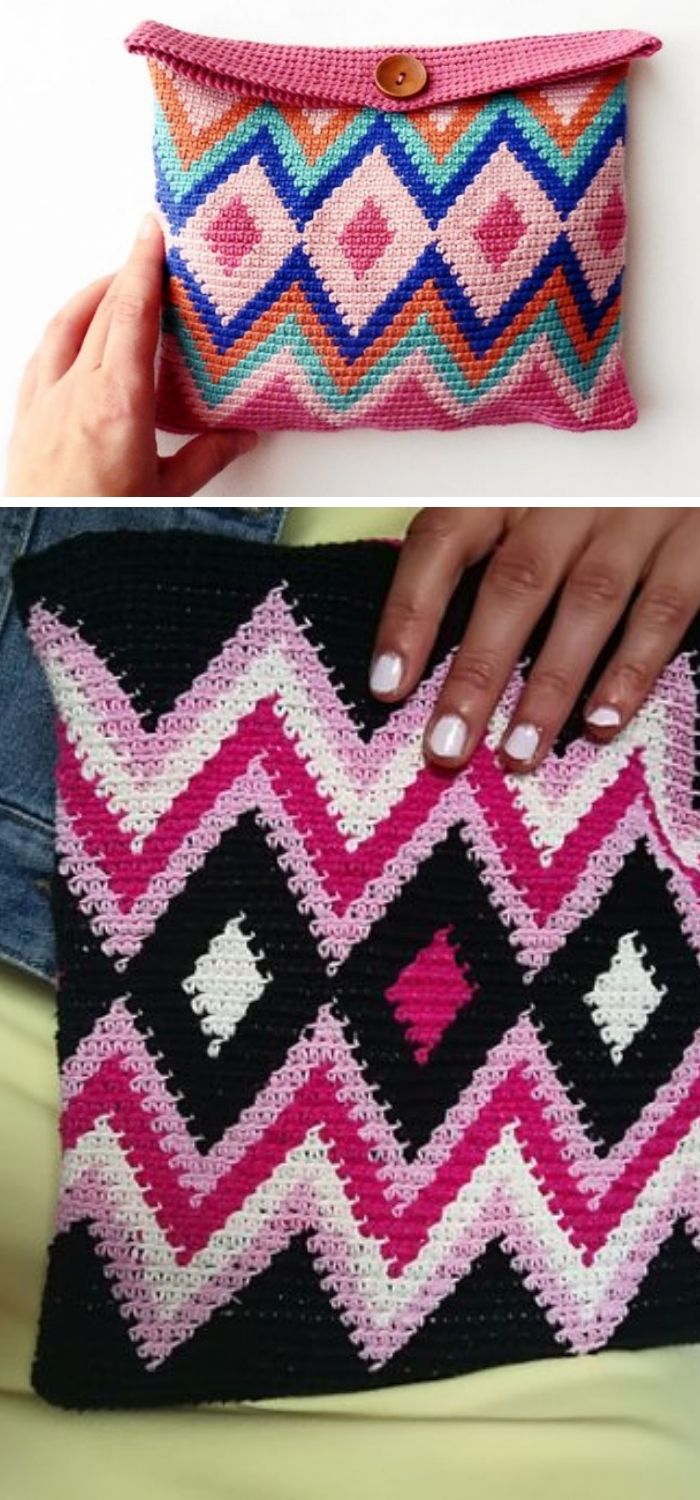 The tapestry cosmetic bag is the number one free tapestry idea that you can try if you need to Play with graphics and colors. It is an easy-to-follow pattern that will favor the people who enjoy crocheting. Check the source to inspire you with correct details on how to crochet patterns.
Source: https://www.ravelry.com/patterns/library/tapestry-cosmetic-bag
2. Tapestry crochet kitty bag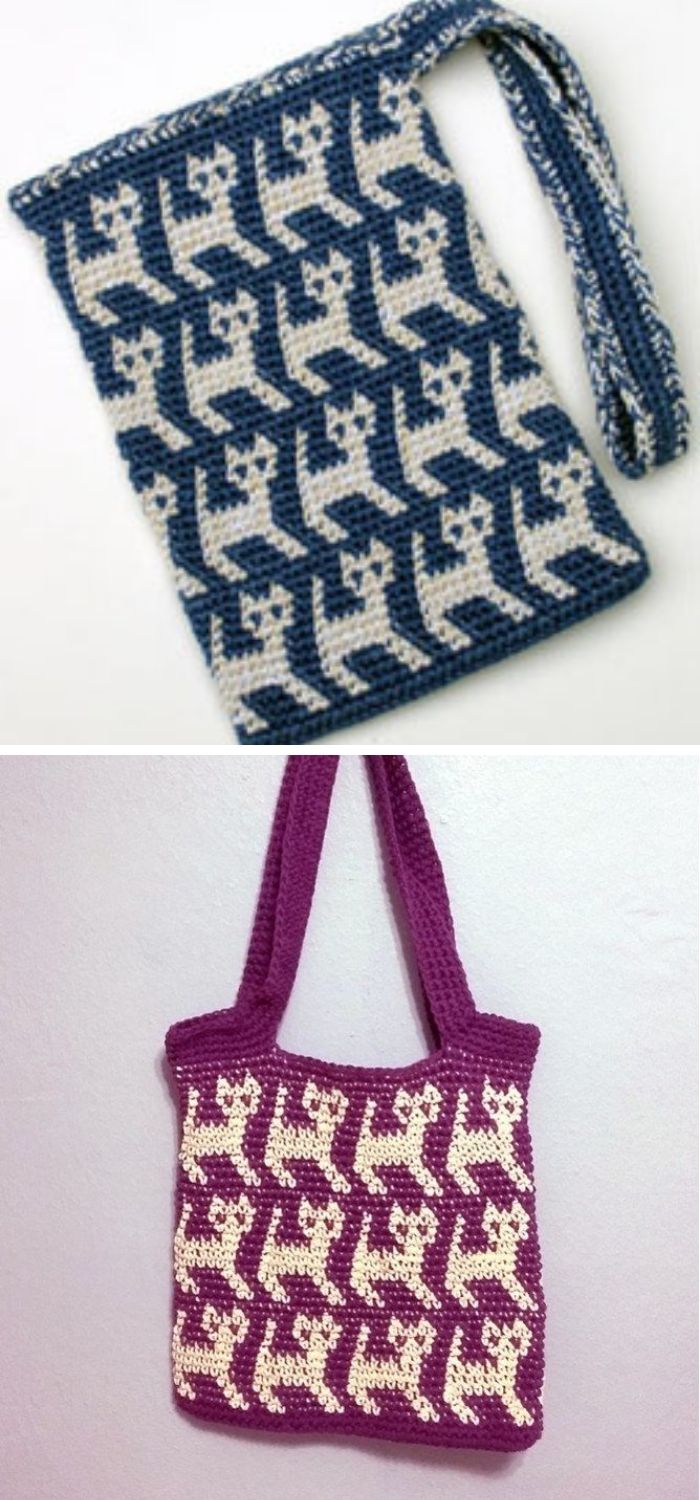 Here another best-selling tapestry kitty bag receiving best crochet reviews. It is a lovely pattern with the best graphics and choice for colors. You don't have to worry about how you will start over the project because all the steps are there for you to follow.
Source: http://www.tapestrycrochet.com/KittyBag.htm
3. Cactus crochet tapestry pattern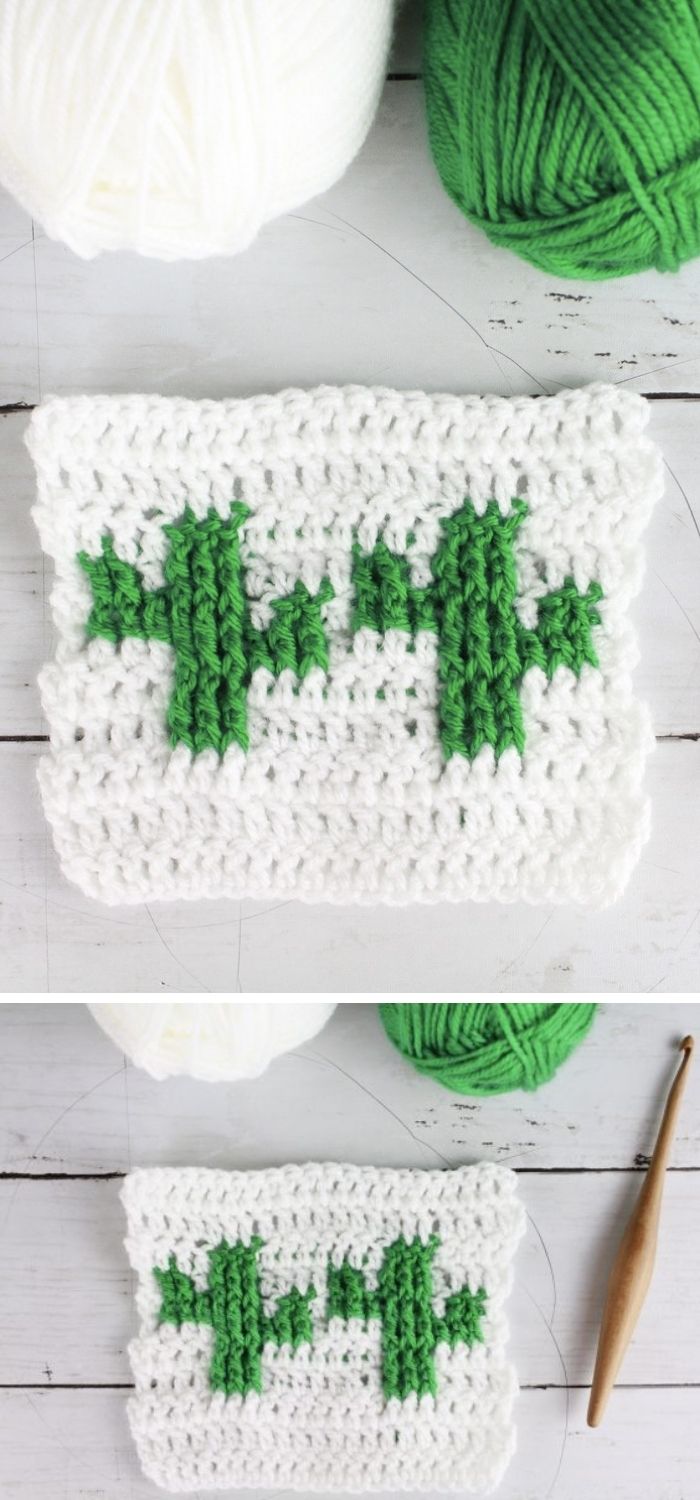 It will be interesting to have a tapestry bag with cute cactus paintings! You will enjoy doing every step of this pattern using yarn. It is easy if you will pay attention to the knitting instructions from the source below.
Source: https://eclairemakery.com/cactus-stitch-free-tapestry-crochet-stitch-pattern/
4. T-shirt yarn tapestry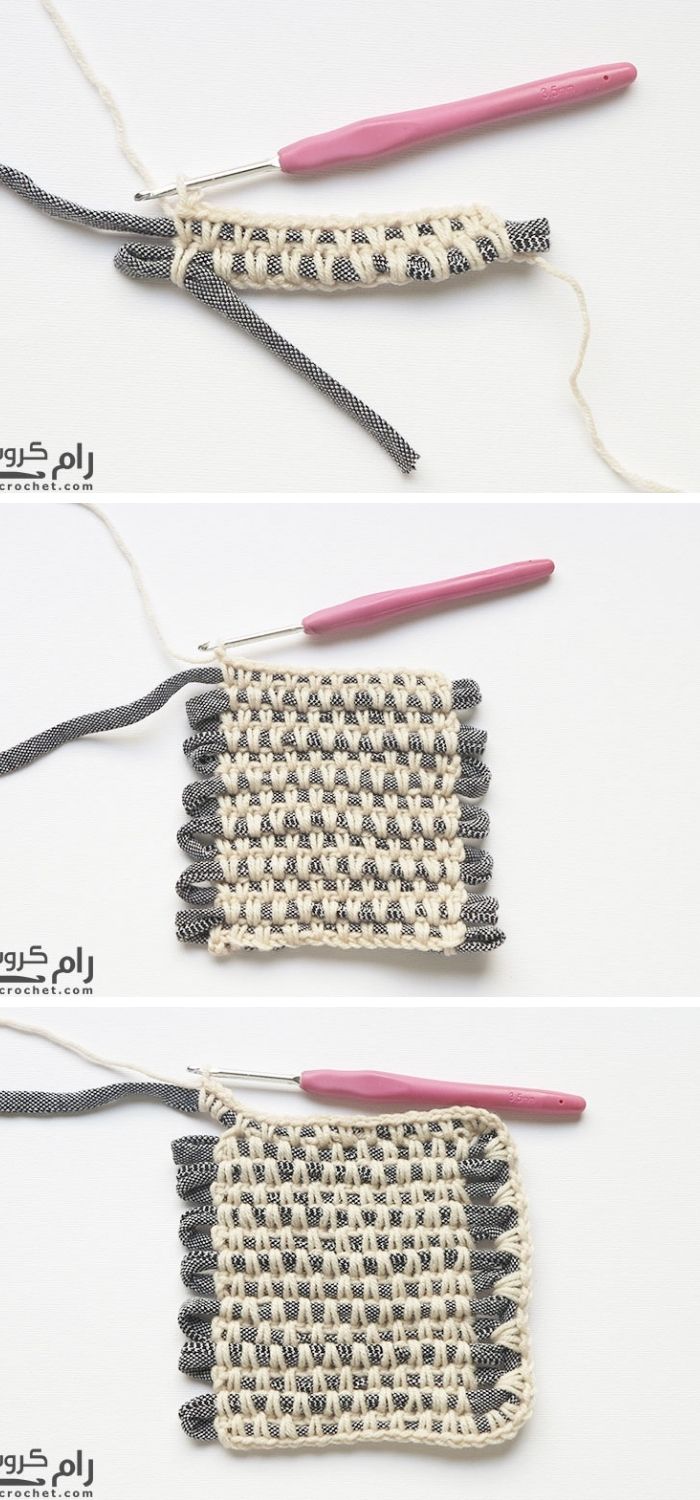 The T-shirt Yarn Tapestry is an excellent design with everything you want to see in a crochet project. Check the knitting instructions from the source to help you as you work through the knit types. It is an easy-to-follow pattern that will favor you regardless of the standard you are in crocheting.
 Source: http://raamcrochet.com/crochet-tapestry-squares-using-t-shirt-yarn/
5. Tapestry crochet cushion cover
You will want to get new cushion covers for your crochet project this season. The tapestry crochet cushion cover is an excellent pattern that will impress you if you love crocheting patterns. Check the knitting steps from the source and see if it is what you should start over.
 Source: https://www.creativaatelier.com/etnic-tapestry-crochet-cushion-pattern-tutorial/?lang=en
6. Matching pillows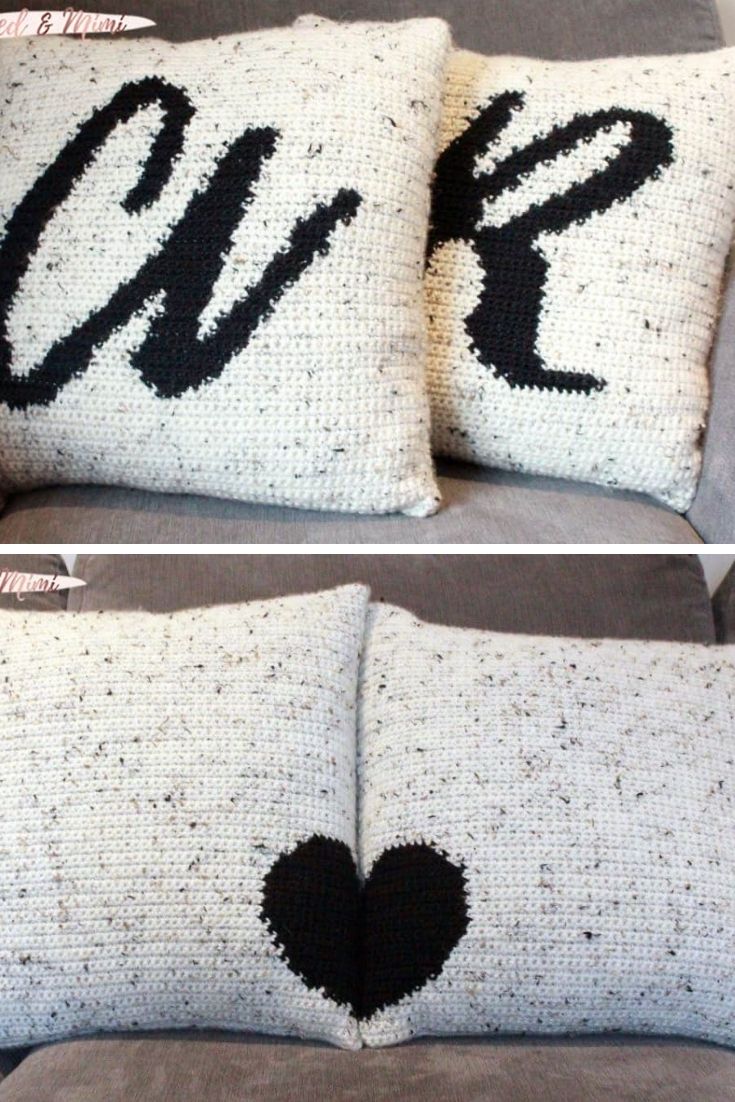 Tapestry crochet patterns are impressive. It imitates the paintings that you will want to see when you are doing any crochet work. Check the matching pillows tapestry crochet project from the source here to inspire you to make something. It will be a nice gift for whoever you value the most.
 Source: https://nedandmimi.com/crochet-pattern-2-cushions-one-heart/
7. The crop top tapestry crochet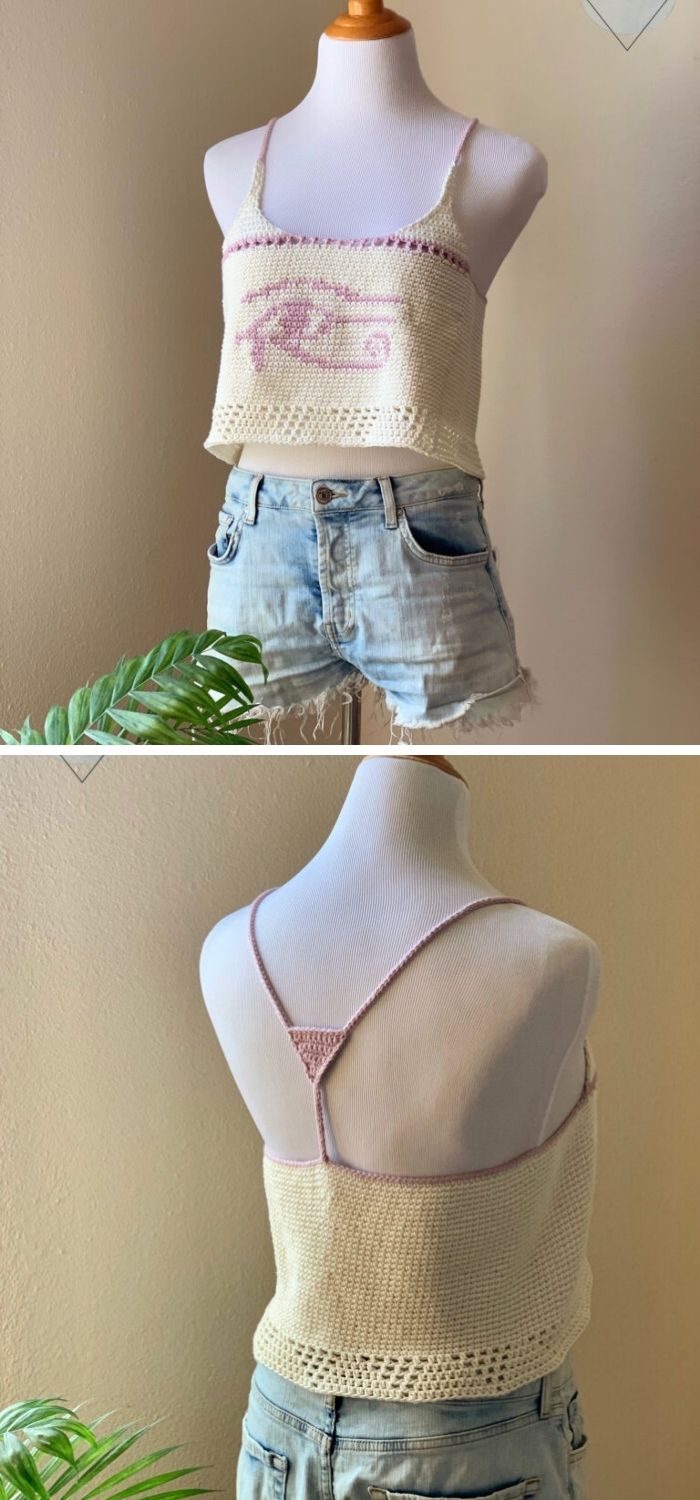 Tapestry ideas are all over, and it even extends to the clothes that we wear. The crop top tapestry crochet is one of the dressings you will want to make using the crochet. The source will inspire you because it has all the details you need to do the perfect knitting.
 Source: https://yarndrasil.com/racerback-crop-top/
8. Colorful tapestry crochet blanket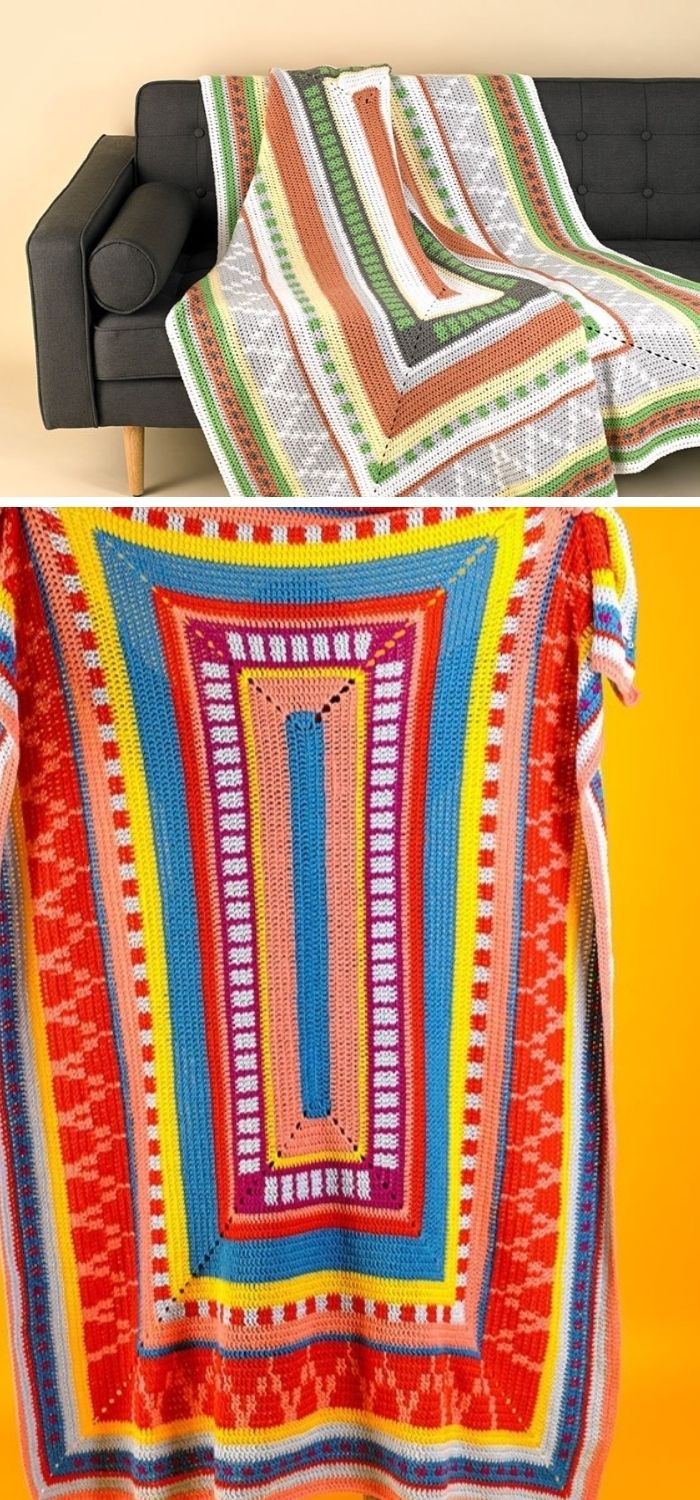 If you thought tapestry is only about two colors, then you may have got it wrong. The crochet blanket below has graphics and colorful patterns that portray the beauty of tapestry work. 
Source: https://www.lovecrochet.com/us/comedy-cover-in-paintbox-yarns-wool-mix-aran
9. Argyle crochet purse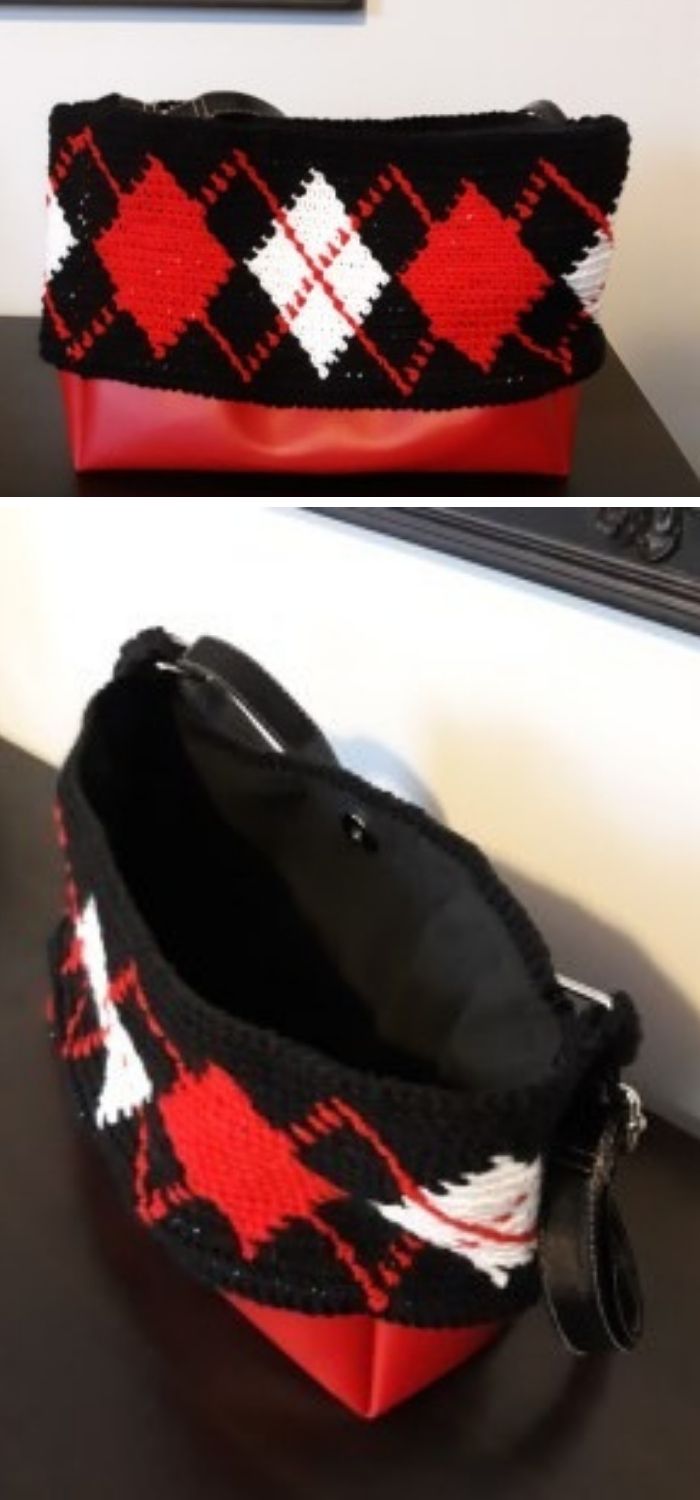 You can use the art of tapestry to make an argyle crochet purse. This idea is fantastic and will always be a perfect project when you wish to make a birthday gift for your mum. Check the source here to learns the steps of making the argyle crochet purse.
Source: http://havencottagehappenings.com/2019/02/18/argyle-purse/
10. The tapestry clutch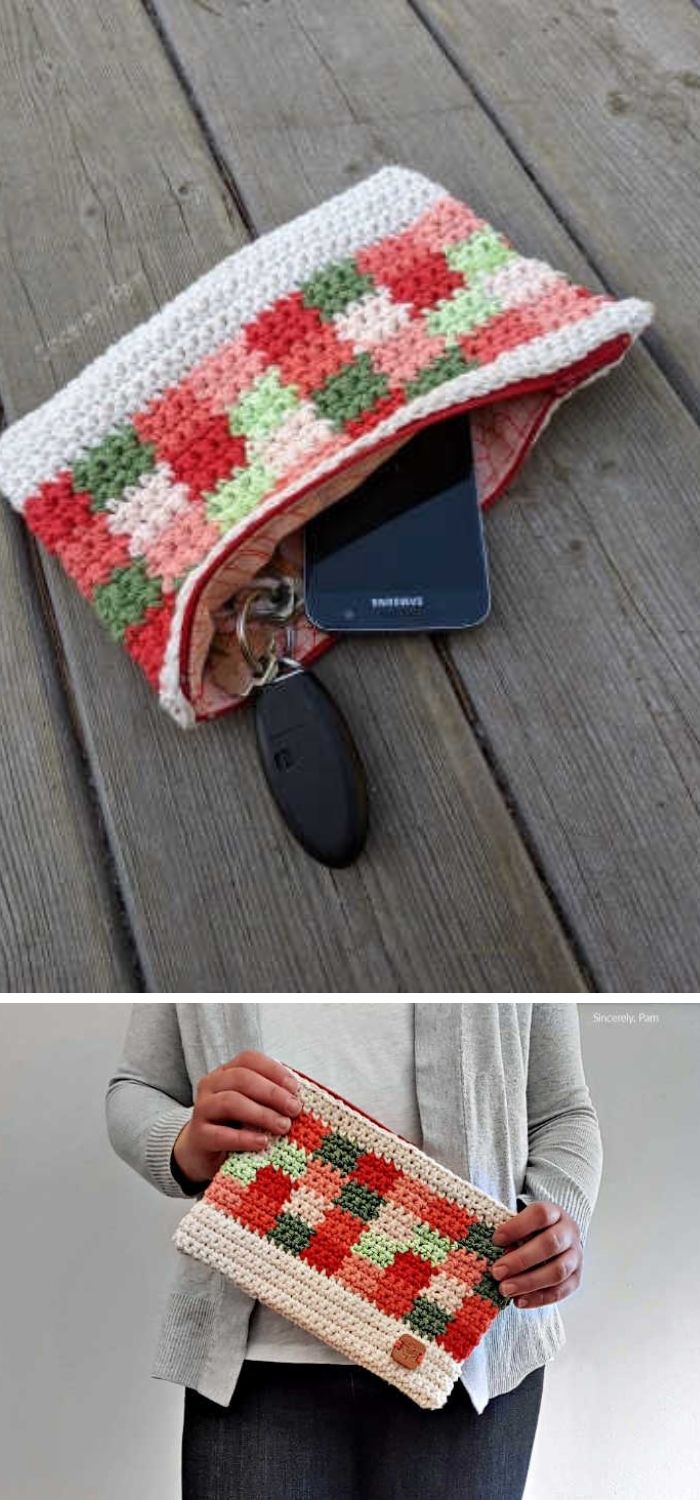 This tapestry clutch uses several color changes to form a graphic pattern that defines tapestry. It is a lovely clutch that you will want to carry along during night outs. Try to make one in your own free time.
Source: http://www.sincerelypam.com/picnic-clutch-free-pattern/
11. Tapestry crochet flower blanket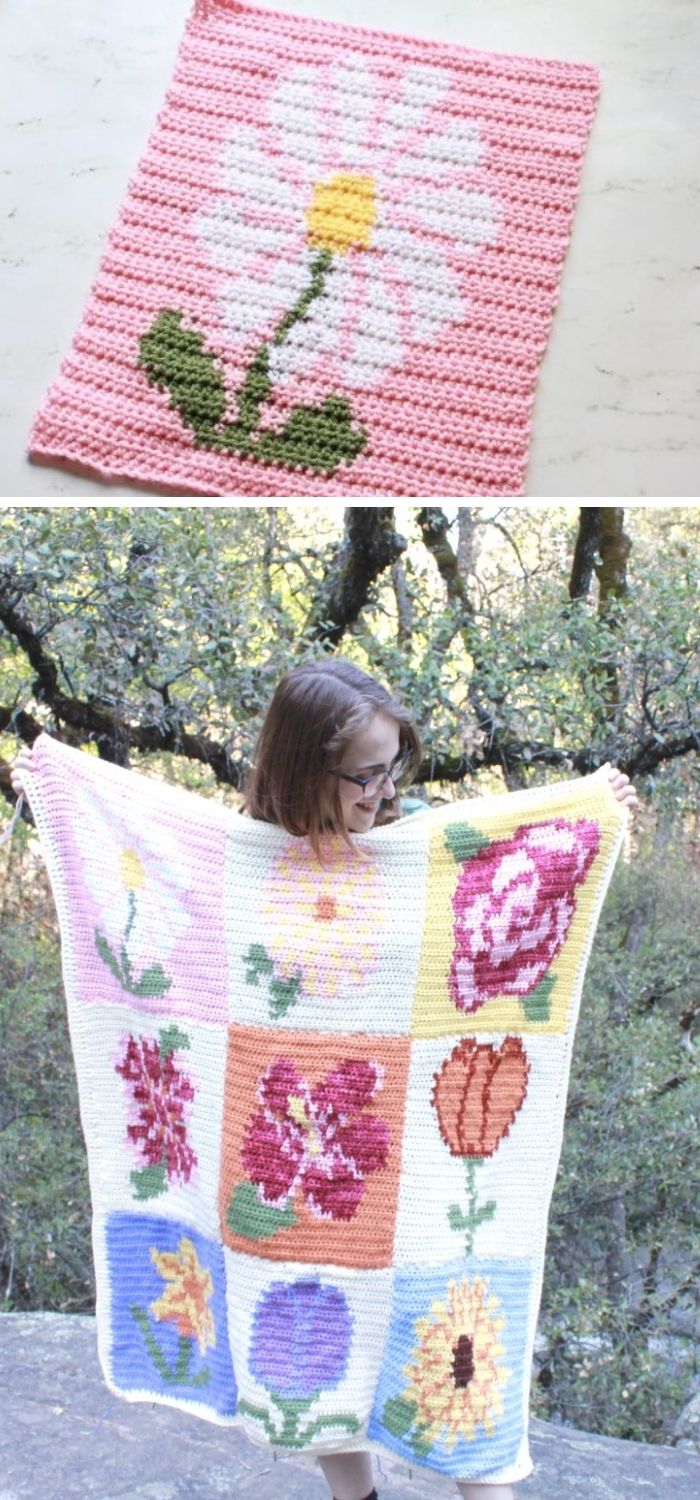 The tapestry crochet flower blanket is another perfect crochet idea that will impress both experts and beginners. Every step from the first line of knitting is fantastic. You will increase th beauty of the flower blanket by adding the flowers.
 Source: https://eclairemakery.com/2019/05/13/may-flowers-blanket-crochet-along-week-1-daisy-block/
12. Crochet pineapple motif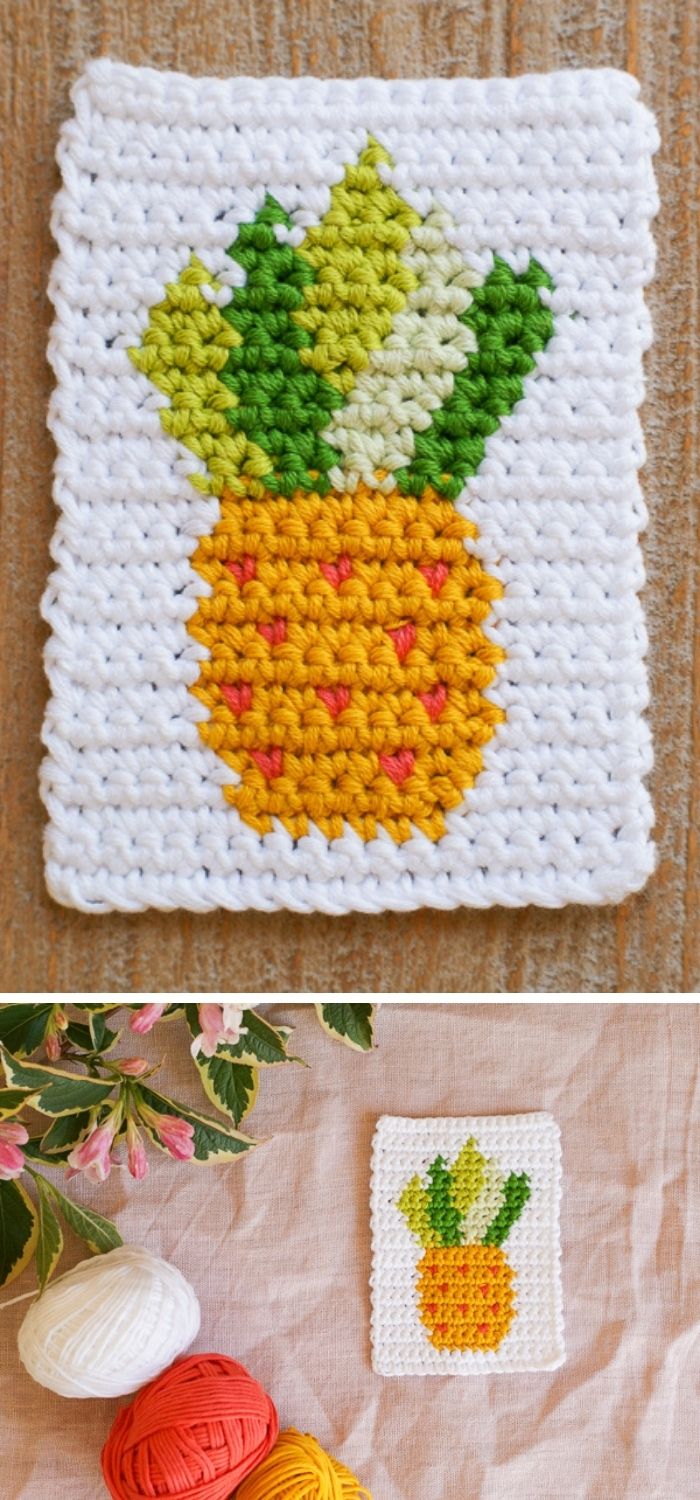 The crochet pineapple motif is among the best crochet ideas that use tapestry art. The source link here will instill you with all the facts you need to know about making the tapestry crochet pineapple motif.
Source: https://www.thealmondsnug.com/blog/2019/5/15/crochet-pineapple-motif-free-pattern
13. Wayuu clutch mochila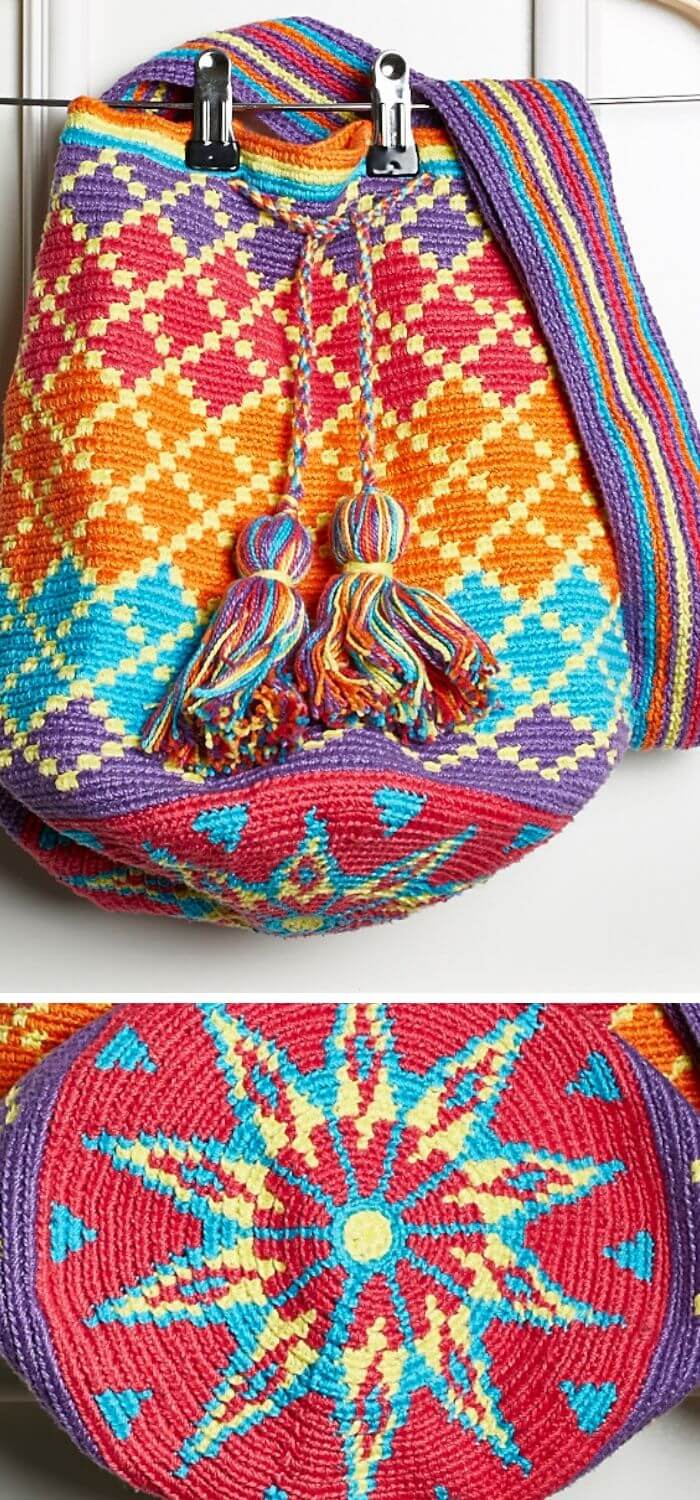 Wayuu clutch mochila is another perfect tapestry idea that will impress you if you enjoy the tapestry work. The color choices and the graphic effects make it to be the best.
Source: https://homeandgardendigest.com/wayuu-mochila-tapestry-crochet-patterns/
14. Tapestry circles pillow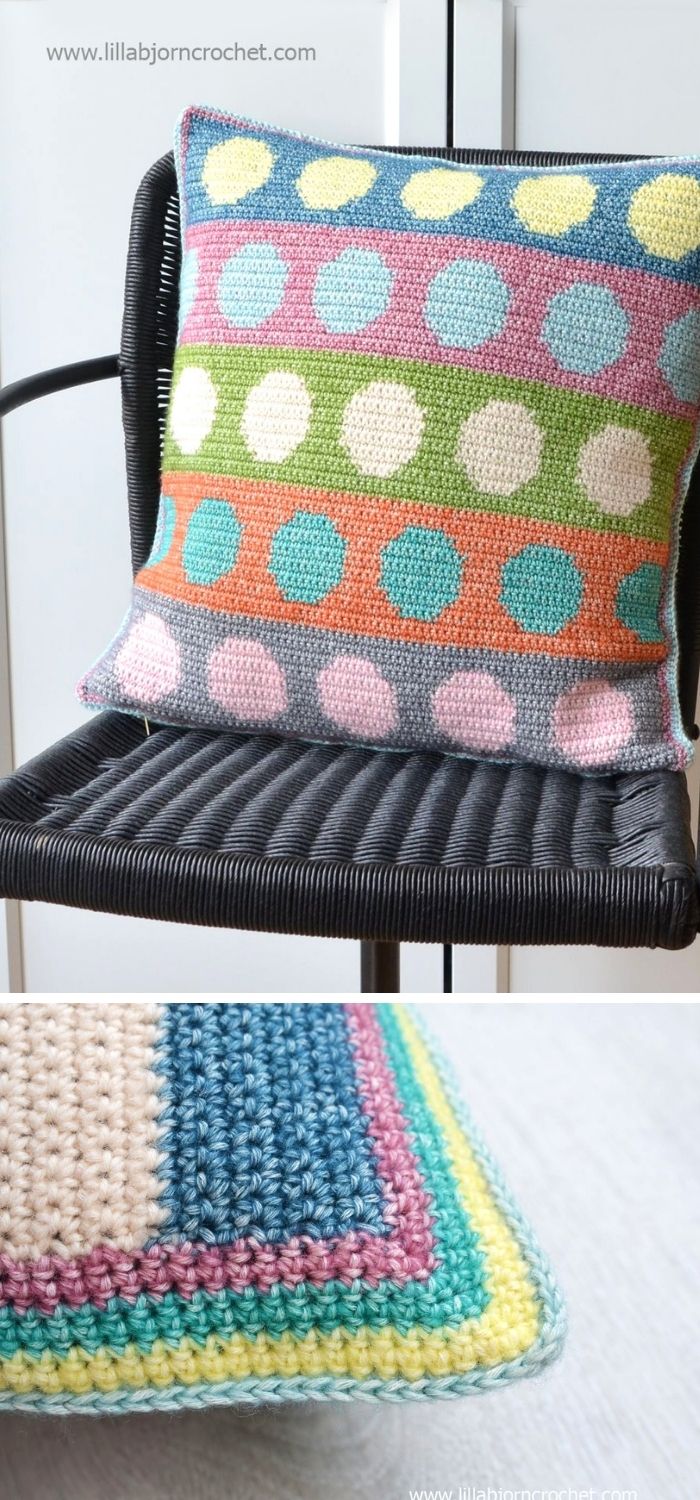 You can also employ the art to make a perfect tapestry circle pillow. Everything is doable, and it will take only a bit of reading, and there you can get started.
 Source: https://www.lillabjorncrochet.com/2016/07/tapestry-circles-pillow-free-crochet.html
15. Crochet toiletry bag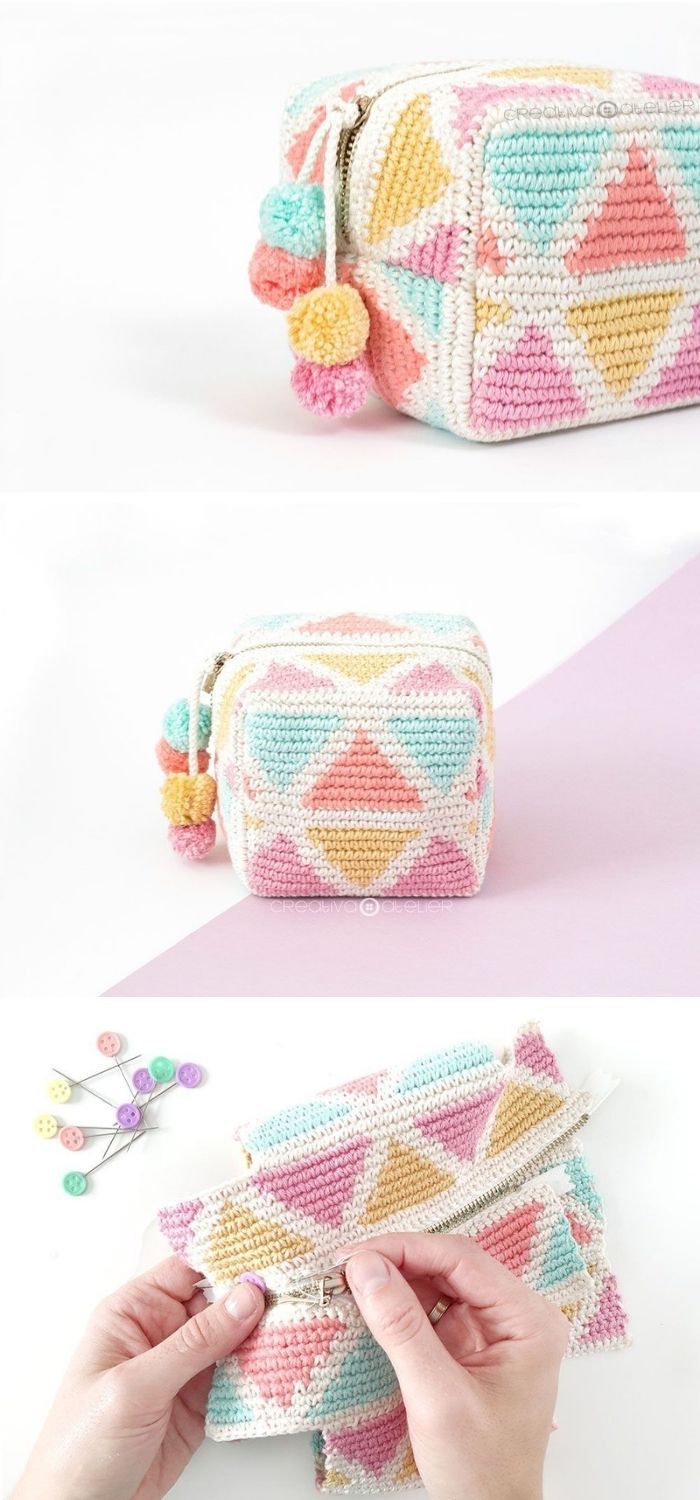 The crochet toiletry bag is another tapestry-free pattern that you can check. The source has the knitting instructions to guide you.
 Source: https://www.creativaatelier.com/crochet-toiletry-bag-pattern-tutorial/?lang=en