Let's face it: having a swimming pool can be an awful amount of work to keep maintained. If you have a swimming pool, you need some sort of swimming pool vacuum cleaner to keep it clean.
When it comes to swimming pool vacuum cleaners, you first have to consider what type of pool you have, above-ground or inground, as there are different cleaners for each type. You also have the choice between a manual vacuum cleaner or an automatic vacuum cleaner.
As you might have guessed, manual cleaners are the less expensive option, but they also mean more work for you. If you can afford an automatic vacuum cleaner for your pool, then it just might be worth it so you can spend more of your summer swimming in the pool rather than cleaning it.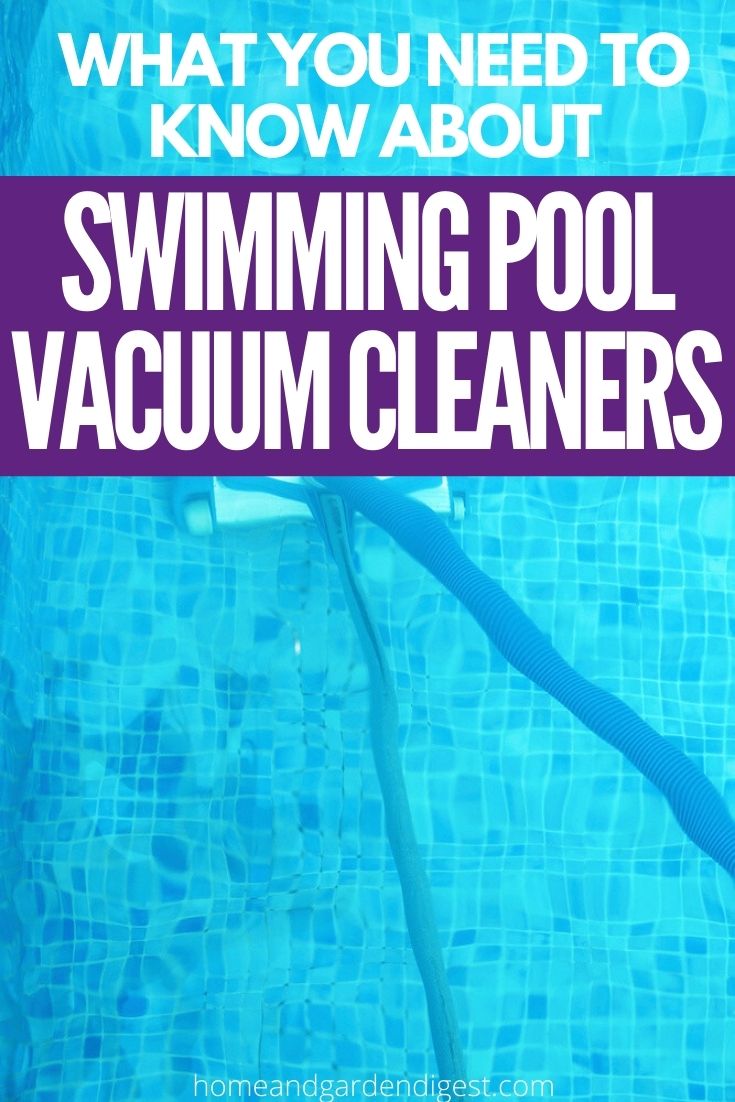 Why Do You Need to Use Swimming Pool Vacuum Cleaners?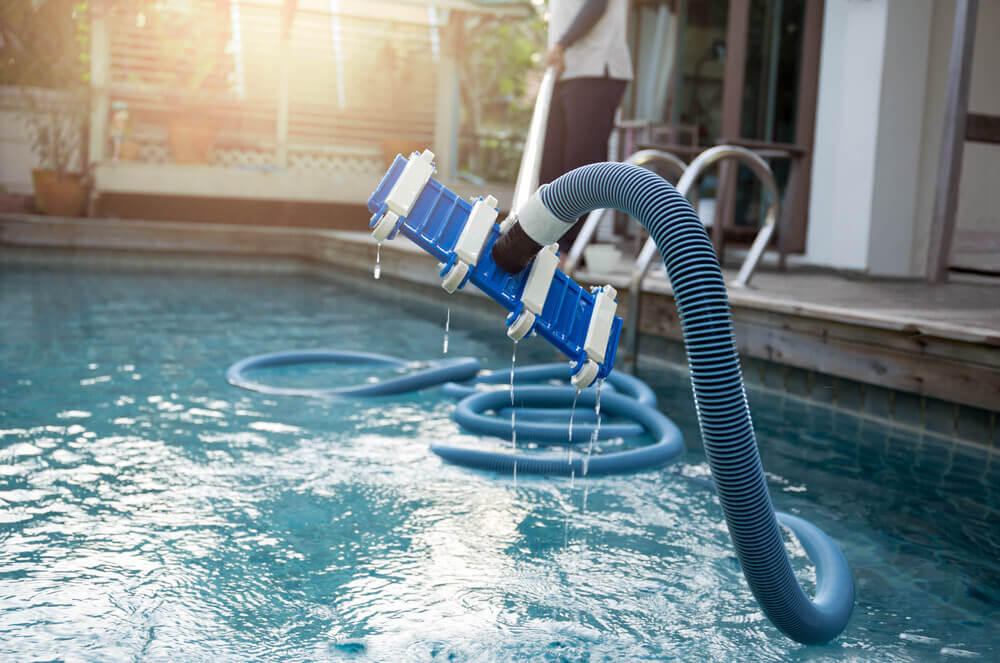 Time-Saving Feature
Respect your time – dedicate it to more important things. Even the cheapest and simplest automatic pool cleaner is able to provide you with clean pool surfaces and water without your participation in the process. And even when you deal with manual models, the process goes far quicker than if you had to do it yourself.
Improved Cleaning
Not only do cleaners eliminate debris quicker, but they also do it much more thoroughly. Thanks to navigation systems, schedules, and specialized brushes, these smart devices clean the most hard-to-reach areas (under the ladder, in niches, along the waterline). You can end with invisible algae and sediment. The best models can even determine the most polluted areas to increase efforts.
Double Filtration
Some cleaners work with the filtration system of your pool. Others come with independent built-in filters. The second option means that you get two levels of water processing and dual results, respectively. If your cleaner uses its own filter, it takes a part of loading from the main pool system. So, your pool pump and filtration units will serve longer.
Economy
Firstly, the money you spent on a pool cleaner pays off within several months of its usage.
Secondly, now you don't have to drain water each time you need to clean your pool. Bots are immersed in the water pretty well and work there without any problems. Sometimes you can even store your device inside the pool.
And finally, pool cleaners consume less electricity than you may think. Top brands like Pentair and Hayward equip their latest models with energy-efficient motors that provide 70%-90% electricity savings compared with regular pool cleaners.
Types of Swimming Pool Cleaners
Manual Models
When we speak about manual cleaners, we deal with more innovative versions of cleaning brushes. With manual swimming pool vacuum cleaners, the most basic is the siphon, which siphons the water with the use of gravity. This requires no extra power source and allows you to clean most of the gunk out of your pool. You can push it around the pool just like a regular vacuum cleaner is pushed around your home.
Manual cleaners are cheap and simple in application. However, siphons are not that efficient, especially compared with other pool cleaner types. And your constant attention and participation are needed.
Suction and Pressure Side Models
If you're looking for an affordable product, we'd recommend you forgetting about manual cleaning and trying suction and pressure cleaners. These are early generations of automatic vacuum cleaners that are hooked up to the pool's filtration system.
Suction models don't have their own filters. Pressure side cleaners collect dirt into bags or bins but need pumps for moving. They cannot boast of navigation, remote control, or waterline cleaning.
Anyway, both types efficiently process the floor and walls. They are very affordable and suit all types of pools.
Still, please mind suction and pressure cleaners deal with small and medium-sized reservoirs only and put more stress on the pool's filter and pump. They also don't work with weaker pool pumps.
Robotic Models
Suppose you want something that is easier to use and you have the money in your budget. In that case, choosing from robotic swimming pool vacuum cleaners that operate independently from the pool's filtration system might be the answer for you.
Your choices include various "cleaning robots" with their own filter and pump and work from their own battery supply or outlet. Some of these are also very basic, and some are very complex, require little or no effort on your part, moving around the pool on their own or via remote control.
Robots provide the best results available among all automatic pool cleaning devices. All models have navigation systems from the simplest sensors to gyroscope and mapping. They deal with the largest pools, easily climb steps and waterline, perform cleaning according to your schedule, and can even send you notifications.
However, you should be ready to pay a lot for this. Robotic cleaners are the most expensive, and their removable parts and accessories are more expensive too. Owners of above-ground pools cannot get a robot as they're designed for inground constructions only.
They are also hard to pull out of the pool when they are filled with water. It is always a good idea to read more pool cleaner reviews before you make your choice.
Conclusion
It is important to use swimming pool vacuum cleaners every day throughout the swimming season. Without at least the slightest hygienic processing, the pool develops algae and gets slippery quickly. Luckily, the market offers us various options for every pool and budget. The final choice depends on your needs.
However, let us also mention that, unlike popular opinion, pool cleaners deprive you of most cleaning duties but not of all. Remember that with any swimming pool vacuum cleaner, you will still need to do manual brushing of the stairs or ladder and possibly of the sides of the pool near the waterline. And your cleaning device needs maintenance too.
Whatever you choose to use in your pool, we hope you'll be sure that your swimming pool is not only pleasant to look at. Let it be a safe place where you want to spend time with all your family members and friends.