Are you getting tired of watching your newly bought plants wither and droop one by one after just a few weeks?
If these things happen to you, don't worry. You don't have a black thumb. You're just making some common mistakes that most newbies also make.
Here are some tips and tricks that we do to keep our plants live longer:
1. Buy the right indoor plants
The first step to making sure your plants will live longer under your care is to buy the kind of right plant for you. Before choosing which plant, you will take home, you have to consider these factors:
The weather condition of the place you're living in
Not all plants can survive every kind of weather condition you have at home. Some love rainy weather while some prefer the sun all day long.
Access to light, temperature and humidity are some of the factors to consider before buying indoor plants.
The amount of time you're willing to put in
Putting in the time and effort is also a big factor. If you're a busy bee or a newbie, you might want to start with low-maintenance plants first.
These types of plants don't need much attention as long as they receive enough sunlight and water.
Buying high-maintenance plants that you often see in depots and big shops or flowering plants that you can buy from the best florist Melbourne is not a wise decision. Especially if you know that you don't have time to take care of them.
The current health of the plant you want to buy
Choosing a healthy plant in the first place also increases your chance of extending its life a little longer.
Keep in mind that your goal is not to kill plants under your care, so buying an already-dying plant is not an option.
2. Stock up on supplies
After buying the right and healthy-looking plant, you'll need to stock up on your gardening supplies next.
Below are only some of the supplies that you must buy to make your plant parenting journey a lot easier and more fun.
Fertilizers – a must
Extra pots – for repotting
Moisture meter – for checking the dryness of the soil
Spray bottles – for misting
Scissors – for pruning (kitchen scissors will do)
You can also ask the gardening store owner which other products will work best for the houseplant that you just bought.
3. Repot your plants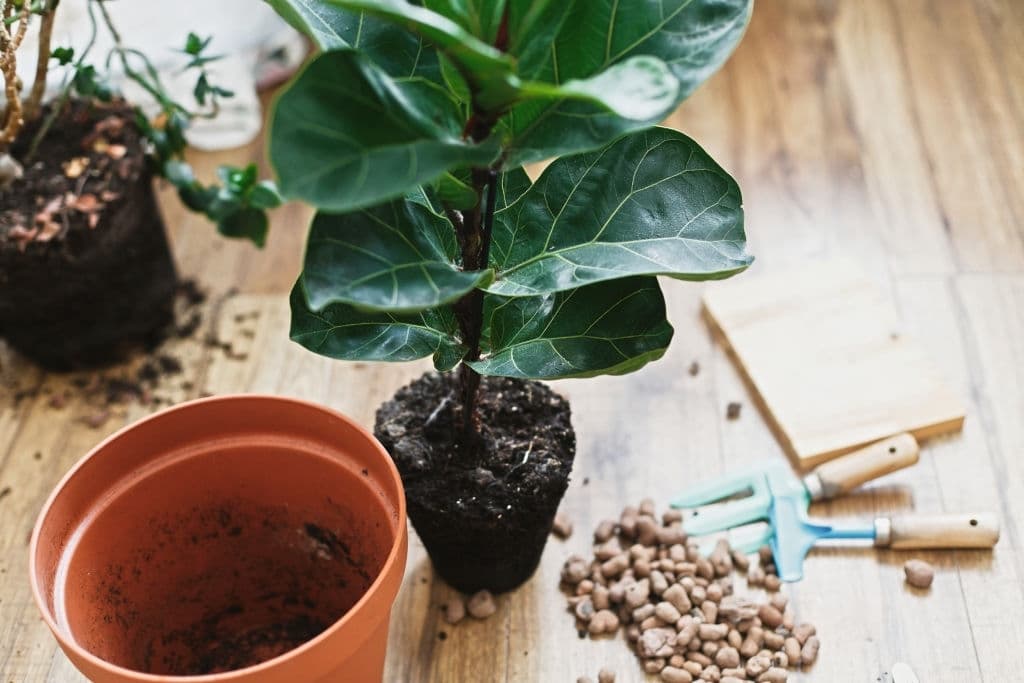 After taking your plants home, the first thing that you should do is to repot them. Repotting your potted little greens simply means that you're giving them more room to grow and breathe.
That's why you must have an extra pot that is an inch, or two, wider than the current size of the plant.
Repotting also allows you to choose a pot of your choice if you're OC on the quality and design. Most plants that you can buy come in plastic and plain-coloured pots. If that's not your cup of tea, buying a more beautiful one or making your own is the way to go.
4. Spray them with insecticide
This is a step that you shouldn't also miss. You'd want to make sure that a mite, a bug, or any insect has already been killed before you fully integrate that plant with your other plants to avoid infestation.
5. Make sure they get enough light
Aside from the nutrients and water from the soil, light is also food for plants. So make sure that every plant you have gets the sunlight that they need.
Research your plants to see what their sunlight requirements are so you can plan which plant stays on your window sills all day, and which one is not.
While making all the arrangements to ensure the growth of your plants, it is important that they receive proper sunlight. So make sure that your plants are arranged in such a way that they receive sunlight indoors. 
While arranging your plants you will definitely want to show them off to your family or friends who visit your home. The best way to do that is by setting some cool light panels that offer the right wattage when it comes to flowering plants. 
Keep in mind that there are many manufacturers in the market that claim their lights have 2000 watts. But no "2000 Watt" LED grow light actually uses 2000w and if they do it is all an exaggeration. 
The reason why these light panels do not have more than 2000 watts is that they are using two hundred 10 watt diodes but actually, they are driven just upto 2 watts which make the 2000 mark highly exaggerated. So if you are looking for the right light panel that offers good quality light, this guide will help you identify the right light that works best for you.
6. Water when soil is dry
When it comes to watering, you can follow the main rule of thumb of most plant parents: water only when the soil is dry.
This is where a moisture meter comes in handy. Especially if you don't want to stick your hand into the soil and get them dirty just to check.
A moisture meter can tell you whether your potted little greens are thirsty or not.
These are only some of the steps that you can take to make sure that your plant babies will live longer under your care. Make sure to check up on them regularly and see how they're holding up.
If you see these tell-tale signs on your plant, they could be in trouble and you have to act fast:
Leaves dropping off
Lower leaves turning yellow (school-bus yellow)
Wrinkled leaves
Edges turning black
Rotting of roots