Lack of space is one of the most common issues for homeowners. Families grow, things pile up and we need more and more storage over time. Failing to organize your items properly can lead to a messy and over-cluttered home, which can be less functional and feel smaller than it actually is.
If you recognize your living space in this, it's time to create more storage space in your home. Here are some smart ways for reorganizing your home and ensuring all the items have their place.
Say 'no' to clutter
Think about the reason why you lack space in your home. Is it for the items you need and use, or unnecessary clutter all over your home? Decluttering should be the first step in improving the storage situation in your home and turning it into a functional, welcoming space.
It's a process, so give it time, but ensure each room is free from unused, damaged, or outdated items. Go through the most critical clutter spots such as your kitchen surfaces drawers, pantry, hall table, bedside tables, office desk, etc. – all of these spots are clutter magnets and you should hit them first.
If you have kids, revise their wardrobe and remove all the outgrown clothes and shoes. Finally, you can go through the toys and books together and look for damaged pieces and items they don't play with anymore.
Decluttering will give you a realistic idea of the storage situation in your home. After you make it clutter-free, you'll see how much space you have and need, so you can improve it in all the right places. Sometimes, junk and clutter pile up without us even noticing, making our homes less functional and comfortable. For that reason, decluttering should be part of your regular cleaning routine.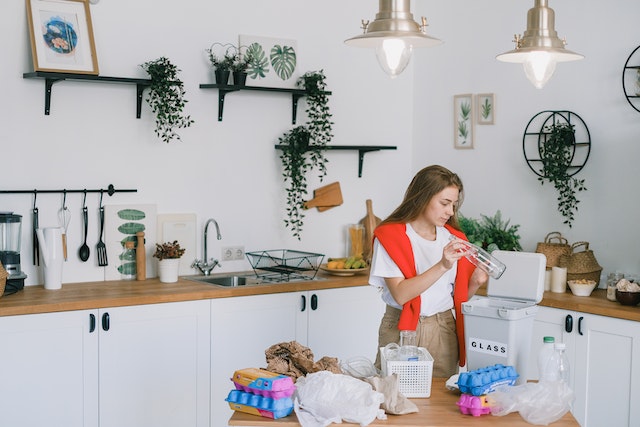 Declutter to create more storage space in your home and then think about additional storage solutions.
Use vertical space
You may not have enough square footage for additional furniture, but vertical space can be very helpful to create more storage space in your home. There are plenty of ideas to use vertical space and turn it into additional storage:
Installing shelves on vacant walls is an inexpensive way to create space for books, décor, toys, and so much more. Even a couple of plywood shelves can help you get rid of clutter in your living room.
Create additional storage above your wardrobe – if there's some vacant space above your wardrobe, use decorative baskets or boxes to organize seasonal clothes and shoes and get them out of your way.
Stacking bins or any other stacking containers are an amazing way to add vertical storage inside cabinets in your bathroom/kitchen, pantry, garage, and more. They are perfect for organizing all sorts of items and are very affordable.
Shelves inside your cabinets – kitchen cabinets are often underrated when it comes to storage. There are organizers you can place inside each cabinet so you can store two times more cups, plates, and other kitchen items.
Inside door racks or pegboards are amazing for organizing small items in your bathroom, powder room, garage, etc. Use the inside of a door to mount an organizer like that and create a tidy station for cleaning supplies, spices, tools, craft supplies, and so much more.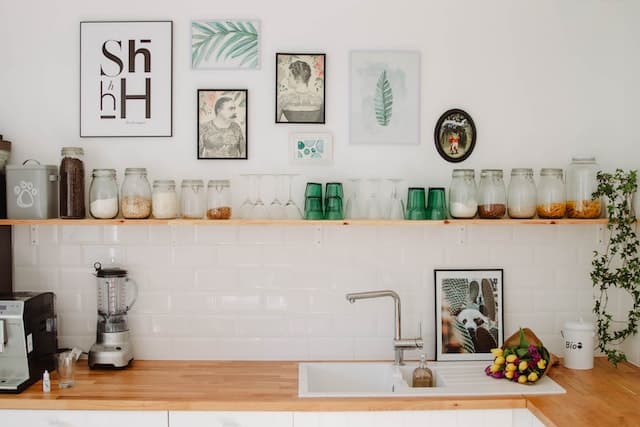 Elevate the items to make working surfaces more functional.
Stairway to an organized home
If there are stairs in your home, consider turning them into additional storage space. The space under the stairs is often underrated, and not used to its full potential. You can build pull-out drawers underneath and store so many everyday or seasonal items.
The space under the stairs can also be turned into a home office, a cute reading nook, or a shoe cabinet – you name it. However, this is not the end. Steps of the stairs can also be drawers that can hold so many of your items. It's a cool way to create hidden storage and clear your hallway of clutter.
No monsters under the bed – just some additional storage
Beds take away a lot of space in your bedrooms, so you shouldn't forget about them when you want to create more space in your home. The space under the bed can be used for so many different things.
You can make custom drawers you can pull out under the bed, or add low organizers/boxes to store your items. Some organizers even come with small wheels, so it's easier to slide them under the bed or pull them out whenever necessary. Use them for additional bedding sets, and pillows, but also seasonal clothes, shoes, and more.
External storage for internal happiness and comfort
Sometimes, all the storage hacks you do can't help a lot if you live in a small home. Luckily, there's a way to store items outside your home and make sure they are safe.
Experts from movingsafari.com advise getting a storage unit according to your storage needs and storing all the items you don't need on a regular basis. These could include seasonal clothes, skiing equipment, furniture that waits for a DIY project, and more.
A storage unit can help with the lack of space and make your home more functional without having to get rid of your items. However, don't forget this space also needs to be organized and tidy, so you can ensure the safety of your items and make it easier to find things after a while.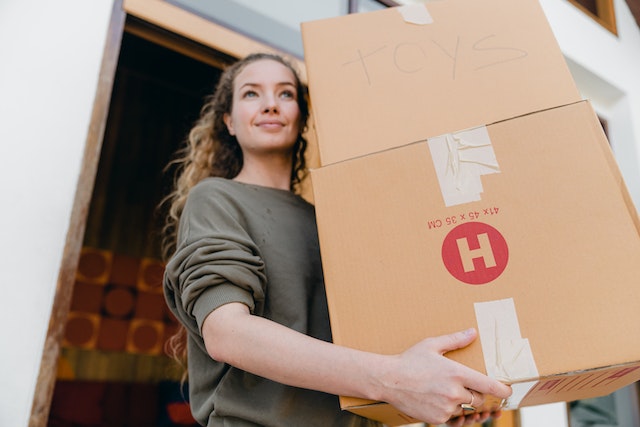 Take out the unnecessary bits and leave it in a safe storage unit.
Final words
Lack of space can lead to so many different problems, and one of them is not feeling good at your own home. That's why it's important to use these smart ways to create more storage space in your home, so it can become practical and comfortable for everyone.
Solving the storage problem will help you feel better in your home, be more productive and live in a more stimulating environment. You'll also create a safer space for you and your family members – which is particularly important if you live with kids or pets.