Home maintenance is something that you need to take on as soon as you have a house of your own. Preparing your roof early on is crucial to keep your home warm and cozy in those snowy winters. Not only that, a well-maintained roof ensures the protection of family members and prevents damage due to extreme weather conditions.
Most people ignore the maintenance of their roofs until they experience an issue. However, taking a few steps before the start of the winter season will keep your home dry throughout the winter. Without further ado, let's review some essential steps on roof maintenance and stay prepared for the winter season just around the corner.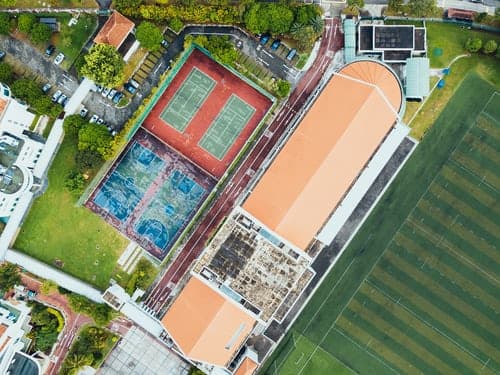 Trim Your Trees
If there are any trees around your house, they might need a little trim. Low-hanging branches near your roof are the main reason for debris build-up, which is why they should be trimmed before winter begins. High wind speeds during storms can break heavy branches, which can crash into your roof, resulting in massive roofing damage. Therefore, remember to trim off loose branches hanging near your roof and make sure leaves don't hang above or near the roof. 
Clean Drains
A clogged drain or gutter can lead to excessive damage to the roof, requiring significant repairs. Drains, gutters, and pipes are placed on the roof to prevent the accumulation of water during the rain and melted snow in winters. In case of a clogged drain, there will be water pooling, which can result in water seepage through the roof.
Furthermore, there are high chances of ice dams building up on the roof, which put extra weight on the roof and gutters. Excessive build-up can weaken the drains and make them prone to damage in extreme weather conditions.
It is best to at least clean the drains and connected pipes twice a year. You can either hire professionals or do it yourself if you are good at handling equipment and following necessary safety precautions. Mostly, twigs, fallen leaves, and debris clog up the drains. Therefore, make sure the drain guards are intact, as they prevent debris from passing down the pipes.
Installing Snow Guards
As mentioned earlier, snow will eventually build up above your roof that needs to be taken care of. Excessive snow piling up on your roof has high chances of dropping down in an uncontrolled manner, posing a threat to family members and people around your house. Roof safety product providers working at saferoofexperts.com emphasize always checking whether the type of material that snow guards are made of can be used in the area you reside. For example, you might need a material with extra durability if you are expecting heavy snow and storms throughout winter. It is best to get your property evaluated by roofing experts and consider each option so that you have a clear idea of the outcomes. 
Roof Flashing
Roof flashing is one of the most crucial aspects that contribute to preventing water seepage and leaks into the roof. Galvanized metals and water-repelling materials are used to prevent water seepage into the roof structure. Wind storms and similar weather conditions can make the flashings lose, tear up, or corrode over time. Therefore, repairing your flashings by an industry expert is a not-to-miss roof maintenance tip. 
Repairing Roof Shingles
Similar to roof flashings, shingles also get damaged due to wear and tear. It is necessary to inspect shingles and replace any missing or loose parts to be able to stay worry-free during the winter season. When loose, shingles lose their granules, which can be seen coming from the drain pipes. Ignoring to repair shingles can result in damages, water leakage from the roof, and even cause exponential damage that might need a complete roof replacement. 
Maintaining Attic and Ventilation 
Inspecting your attic and maintaining the vents is an essential component that cannot be missed. If the attic insulation is damaged, water can easily seep in from the roof. Besides that, it would be really difficult to maintain indoor temperatures due to poor insulation. Repairing the attic before winter will help you save money on energy bills that would be used to heat your home. Furthermore, a ventilation system should function properly as people living in extremely cold environments could face snowstorms and blizzards, making them stay at home for a few days. 
Inspecting your roof at least twice a year can take care of most roof maintenance needs. For example, replacing a few corroded flashings, cleaning up drains, installing snow guards, and repairing shingles are all minor roofing repairs that can help keep the roof safe and ready for the winter season. It is advised to hire the services of roofing professionals, as they are trained to identify problems and provide an adequate remedy. We hope you find our tips for roof maintenance useful in preparing for the upcoming winter.