Pokemon ideas are popular among the kids. The cartoon series ranks best when it comes to kids'-entertainment.
The pokemon patterns will be a gift for your kid, and that is why we now have a collection of 15 pokemon crochet-free ideas that will surely impress the little ones. Apply your crochet skills to make the perfect pokemon that will bring thrill during the birthday party.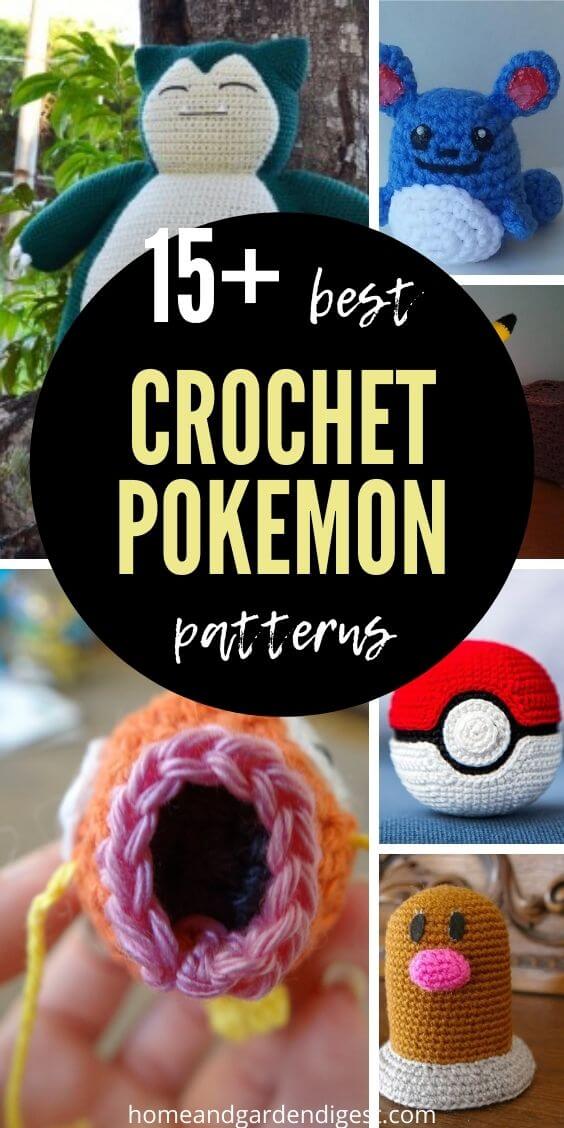 1. Pikachu Amigurumi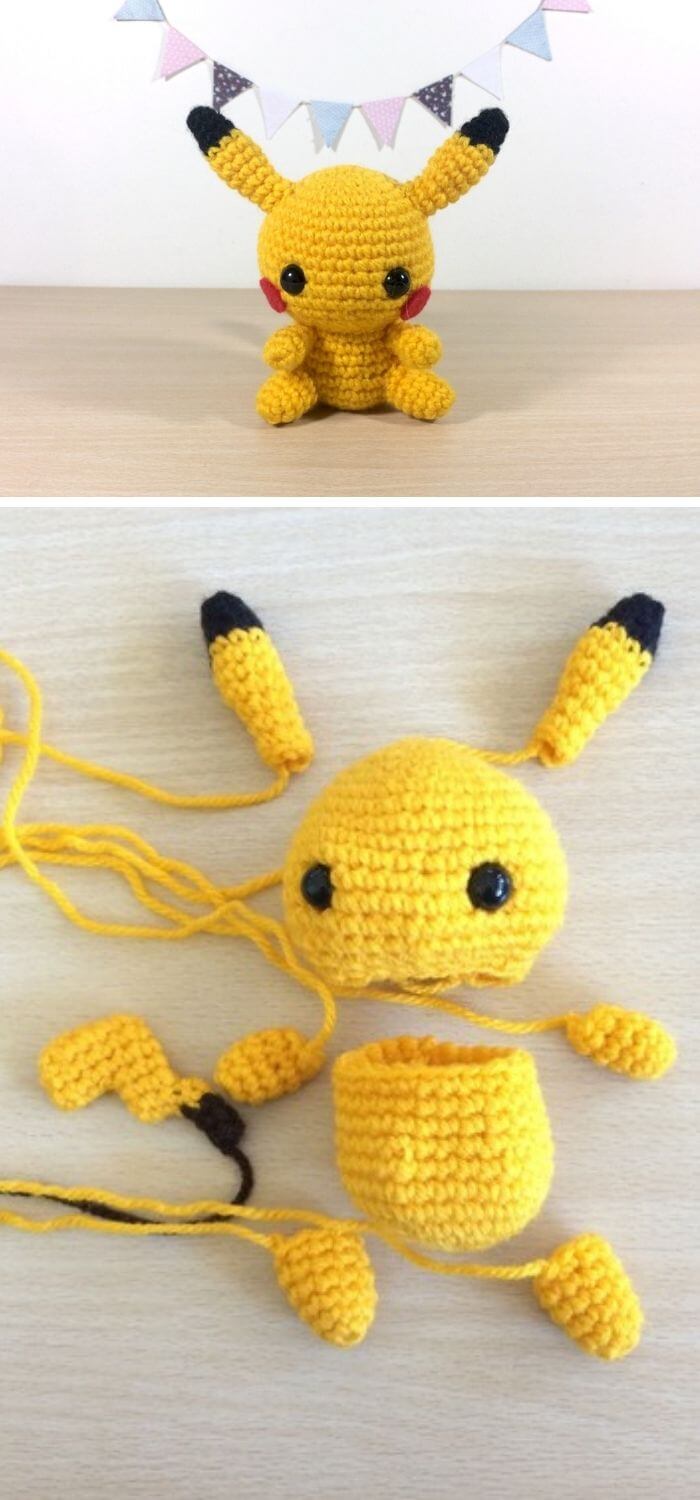 Pikachu Amigurumi is the perfect pokemon crochet pattern that you will want to surprise your kid with during the birthday party. Everything about the crochet pattern is impressive. Check the 53sticthes source to help you get some tips on how you will go about the Pikachu pokemon.
Source: https://53stitches.com/pikachu/
2. A pokemon hat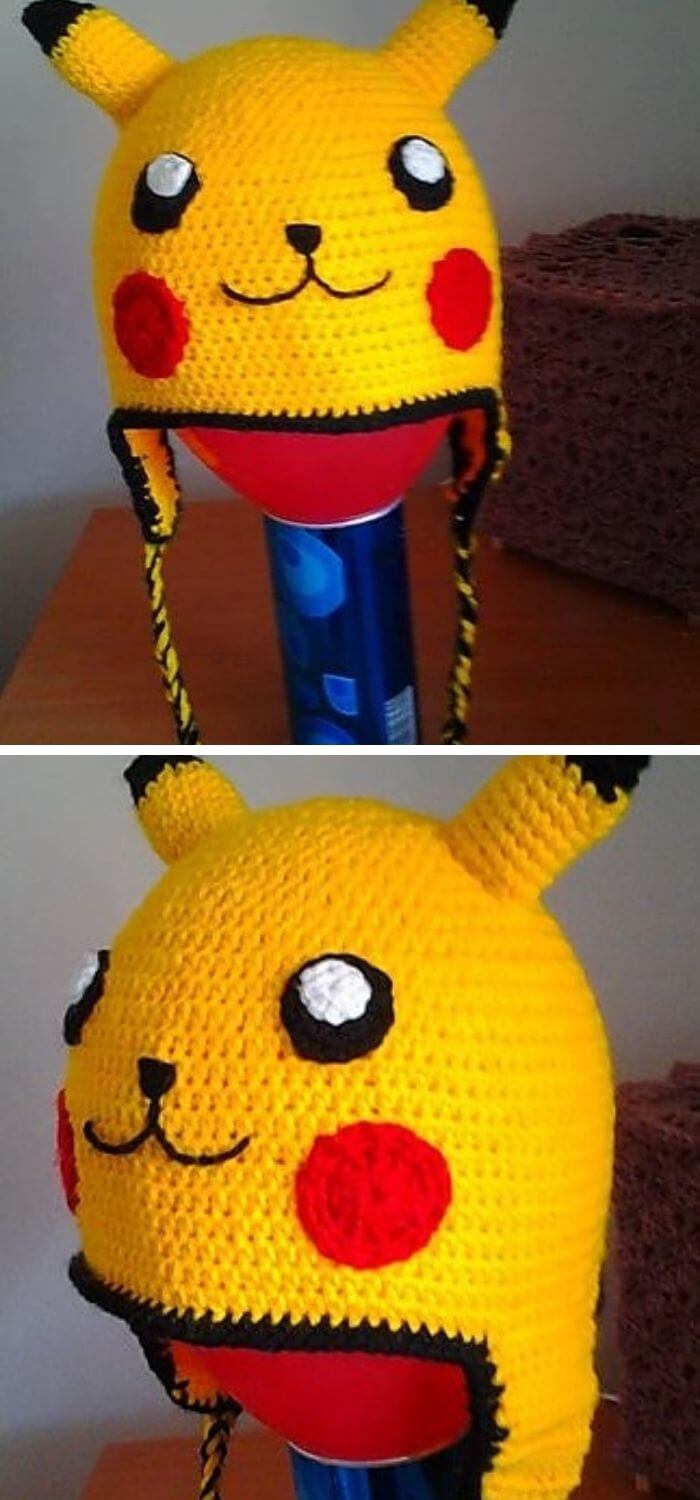 A pokemon is another fantastic Pikachu idea that will favor your kid during the winter seasons. Stop worrying about what you will be presenting during the baby-shower, or for a birthday. A pokemon that will do what you want. Check the steps from the source to inspire you.
 Source: https://www.ravelry.com/patterns/library/picachu-hat
3. Crochet pokemon ball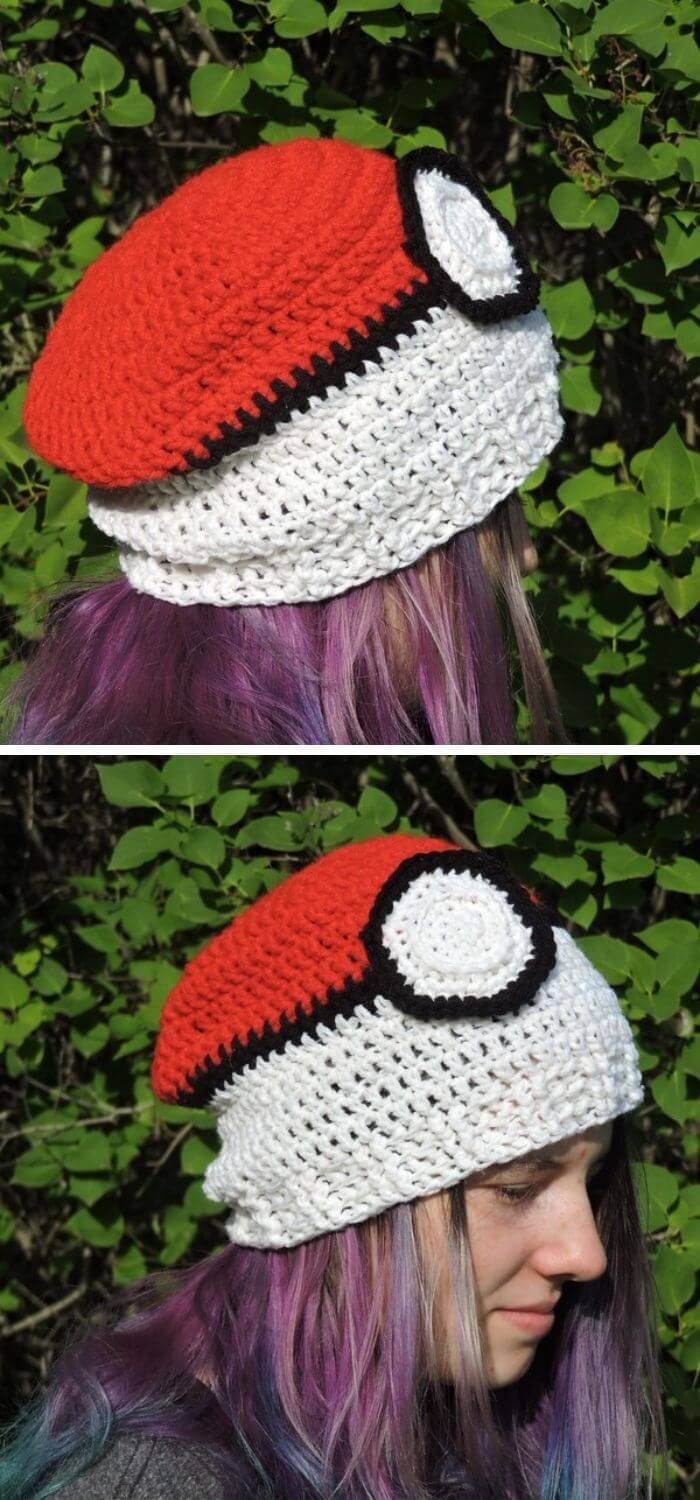 Here is a super head warmer that will impress during the winter. You need something that will keep you warm while also providing the fun you will want to demonstrate during the baby shower event! Check the source below to get details on how to make the crochet pokemon ball.
Source: https://sparkleanddoomdesigns.wordpress.com/2016/07/17/anita-toque-mod-pokemon-ball/
4. Marill ball pokemon pattern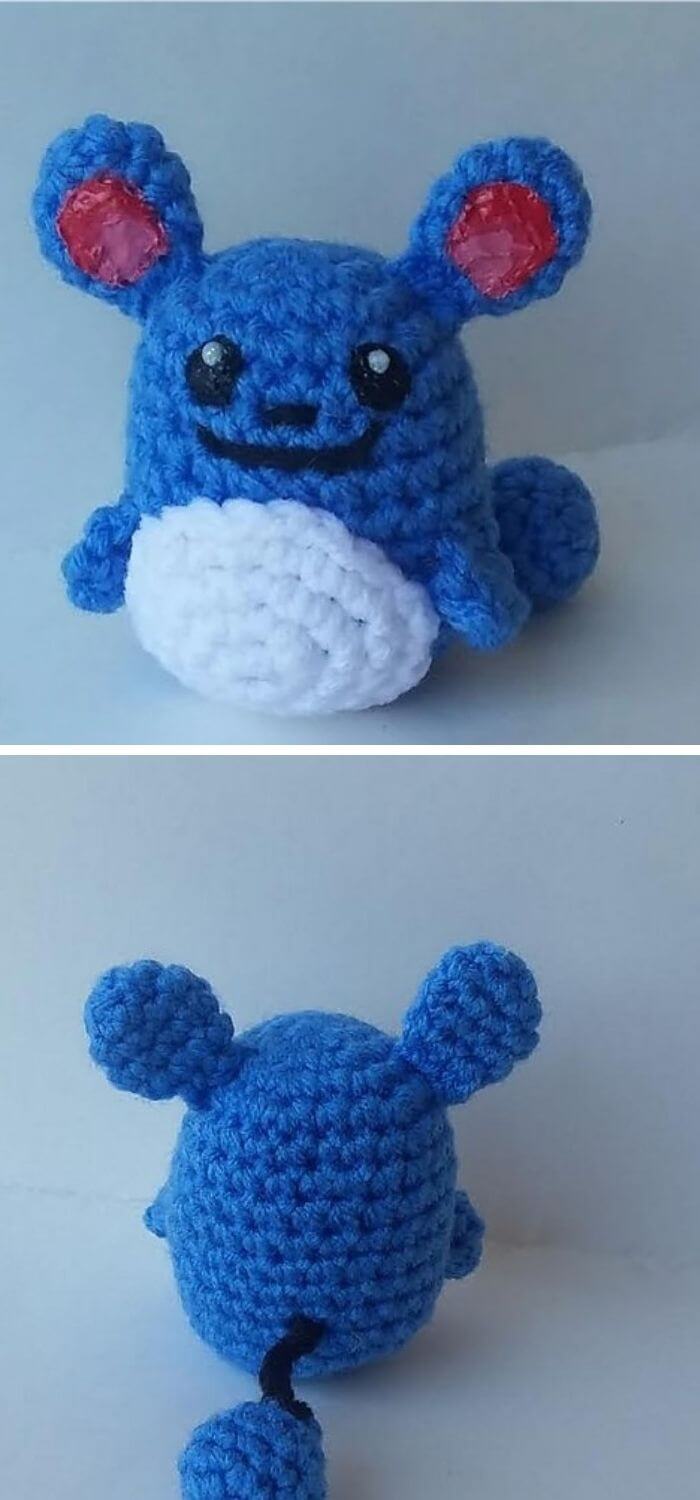 Is your friend expectant? The Marill ball pokemon is a perfect toy that will impress the mother-to-be. It will also be a nice birthday gift for the aby below two years. Check the stitching instructions below to help you start over a project on Marill ball crochet.
 Source: https://www.ravelry.com/patterns/library/marill-ball—pokemon
5. Crochet snorlax pokemon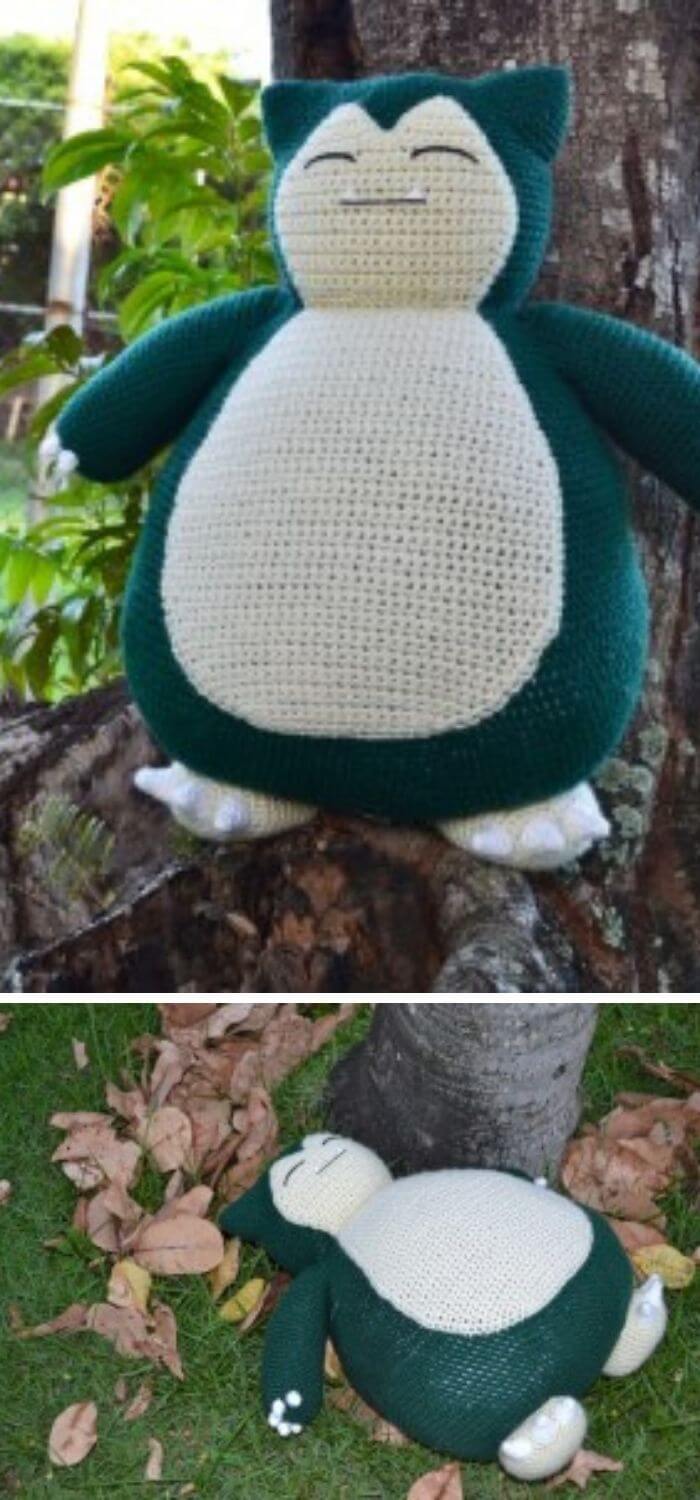 Snorlax is every baby's favorite considering how it appears like a stuffed teddy bear. Check out all the knitting instructions you will be paying attention to when making the Snorlax teddy bear.
Source: http://www.miahandcrafter.com/atelier/snorlax-pattern/
6. Magikarp pokemon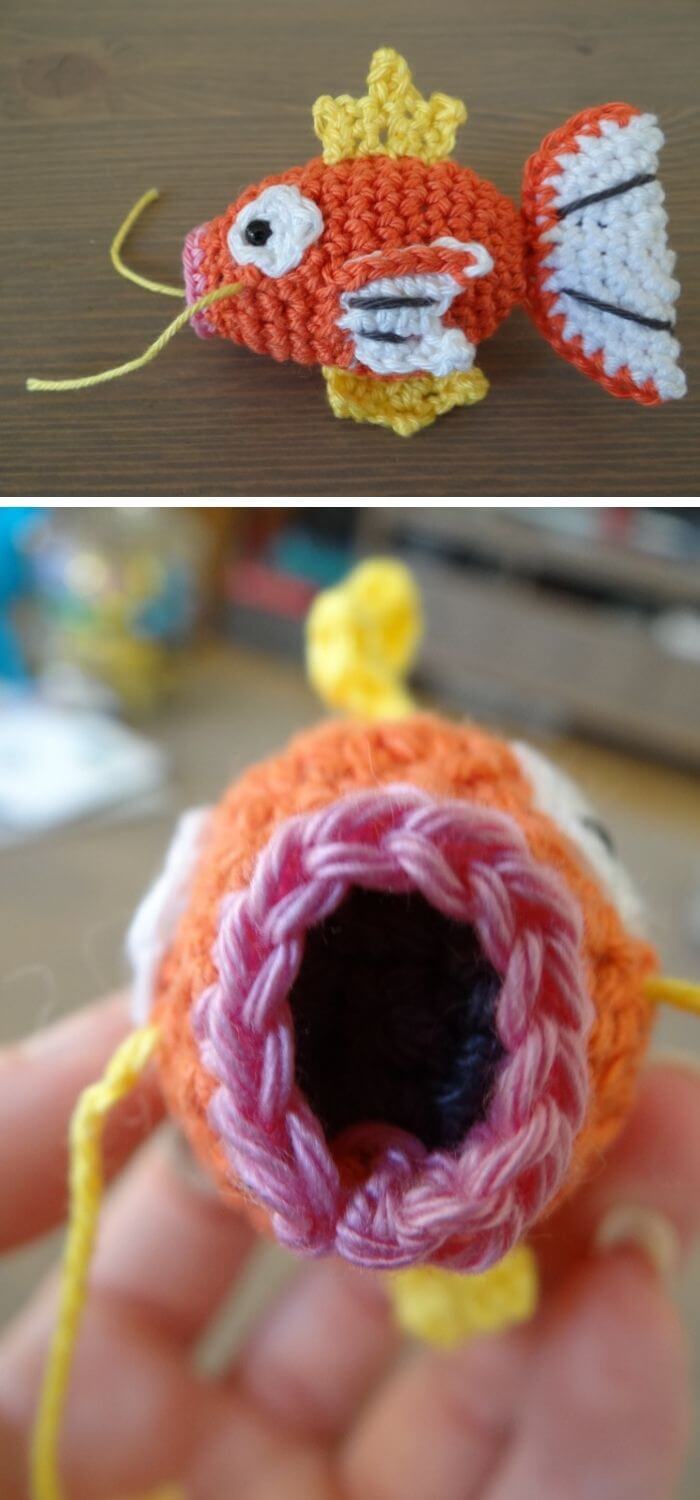 The Magikarp pokemon could be the next perfect crochet to try if you are interested in pokemon ideas. It will serve as a gift during the baby shower or even while o a birthday. The knitting instructions are easy, and the source will inspire you to get started with the pokemon.
Source: https://crochetnanigans.wordpress.com/2013/12/06/pattern-9-magikarp/
7. Crochet hitokage pokemon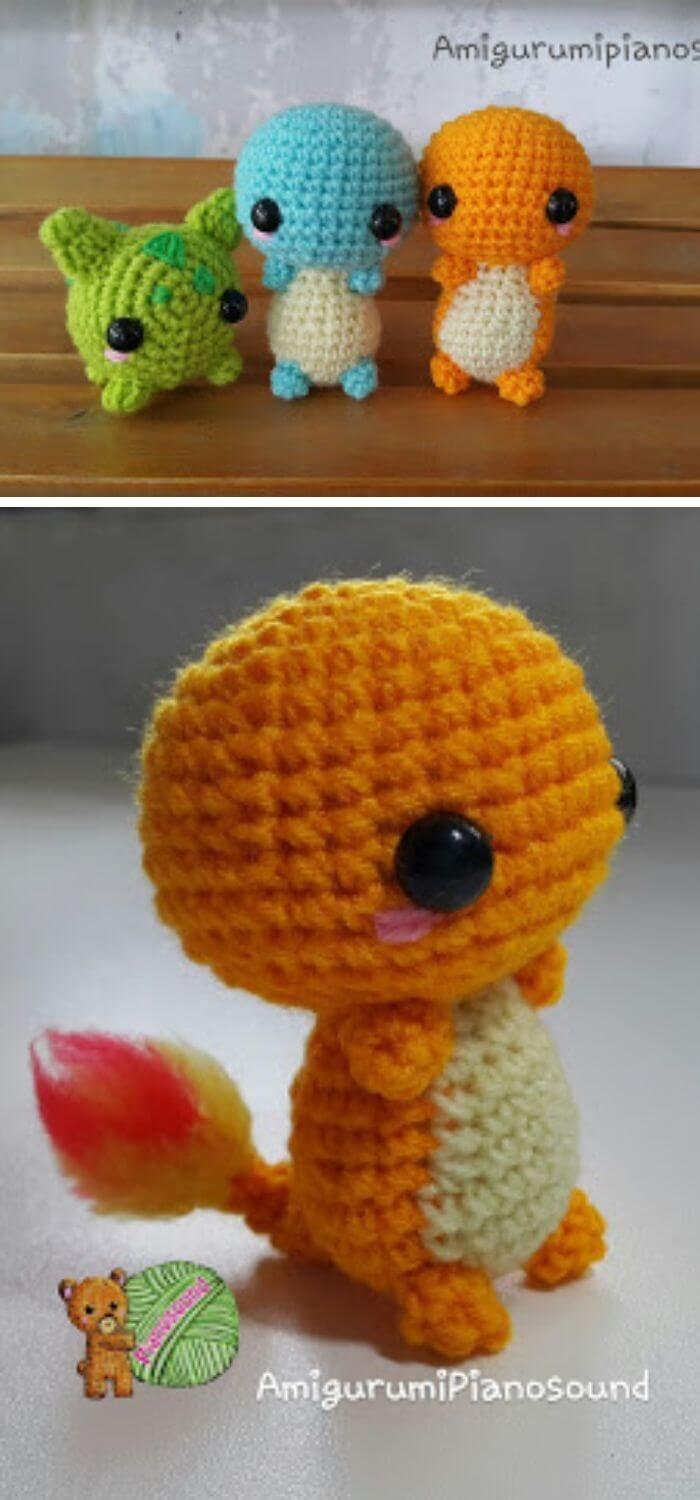 The crochet hitokage pokemon is another one. Will you mind getting creative with a hook and yarn? Try the hitokage pokemon to see if your knitting skills are up to date. You can visit the source to learn some knitting tips if you will get trouble working on it.
Source: https://amigurumipianosound.blogspot.com/2016/04/charmander-hitokage-pokemon-pattern.html
8. Poke 'ball hat pattern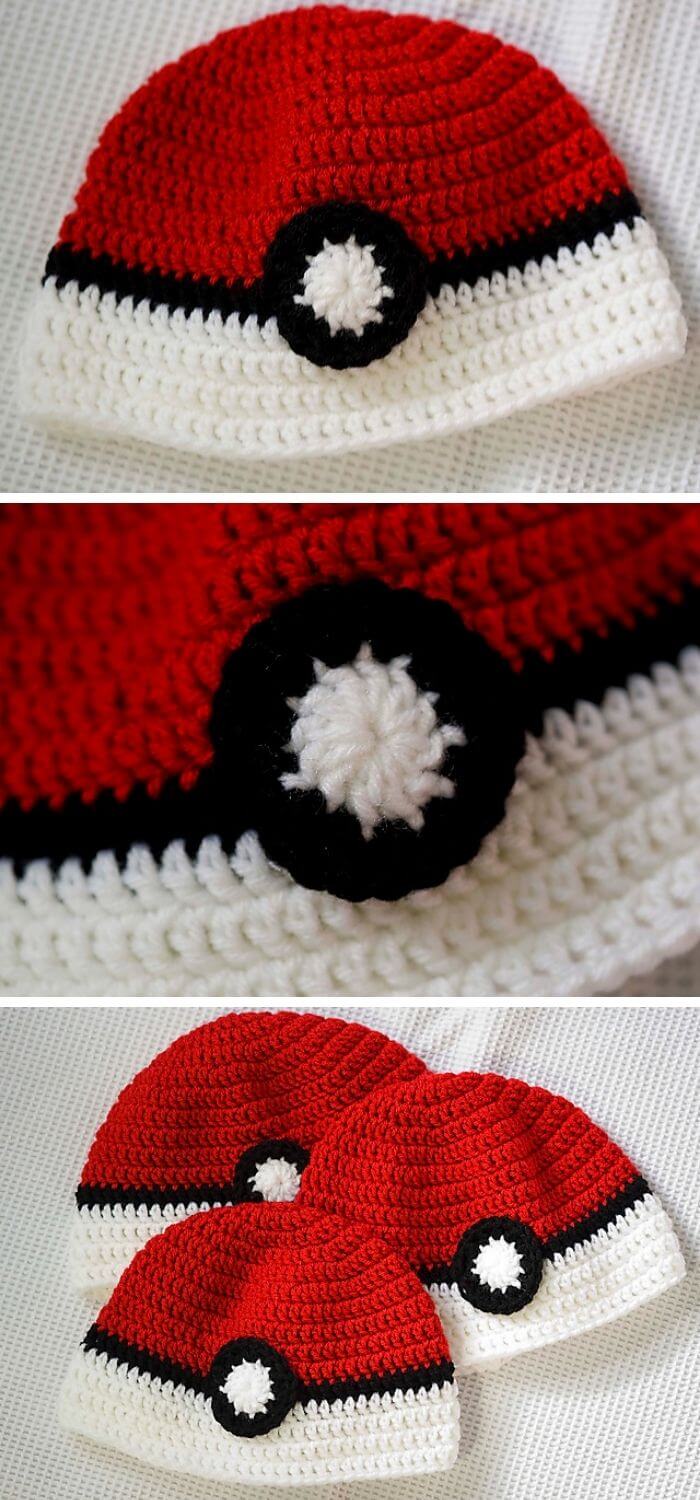 Hats are vital during the winter seasons. It will be a source of warmth and happiness. Have you tried making a poke 'ball hat with crochet? It is a cute project for everyone who wishes to do something new. Present the hat during your son's birthday!
Source: https://www.ravelry.com/patterns/library/pokeball-hat-3
9. Crochet poke ball pattern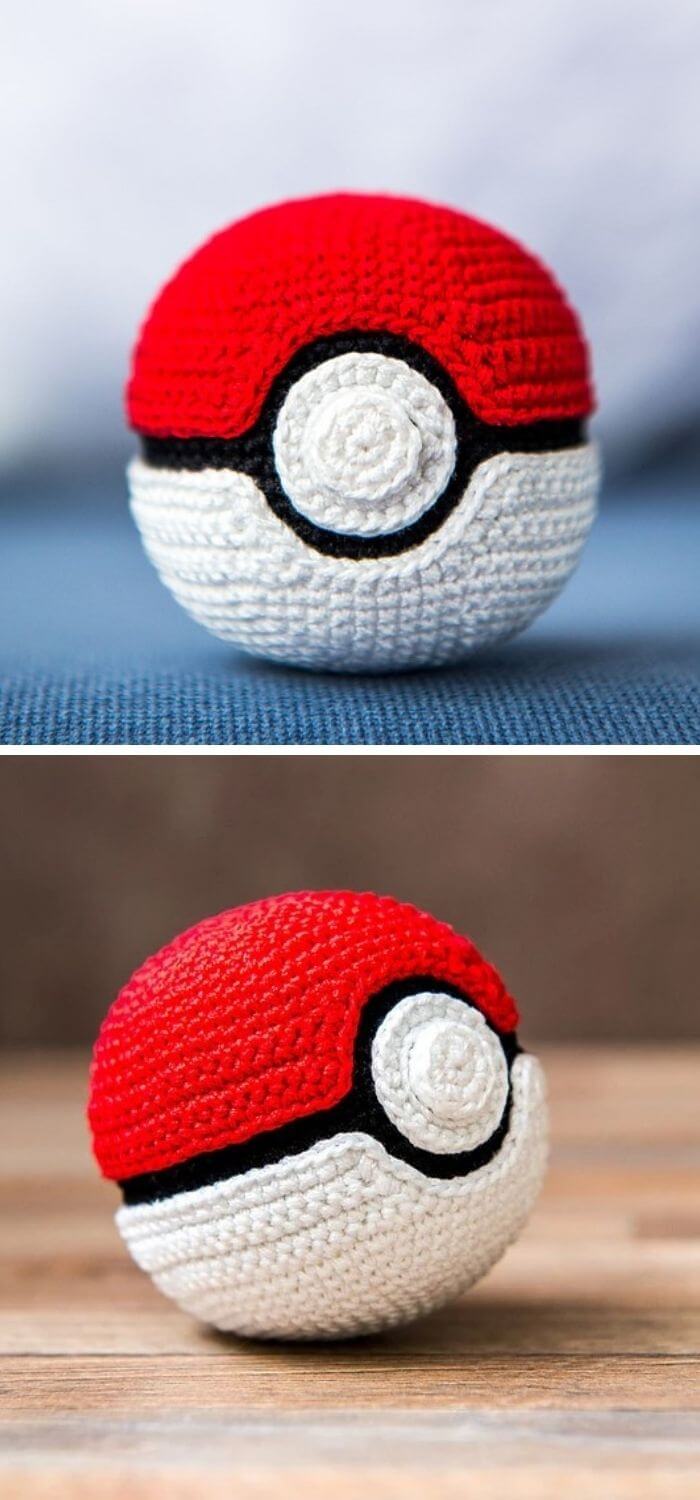 There are lots of pokemon crochet ideas. You may not exhaust them. Check the poke ball idea if it will warm the heart of your boy. The crochet pattern is easy to do and will look like a jewel due to how boys love the balls.
Source: https://www.ravelry.com/patterns/library/pokeball-from-pokemon
10. Kids cowl crochet pokemon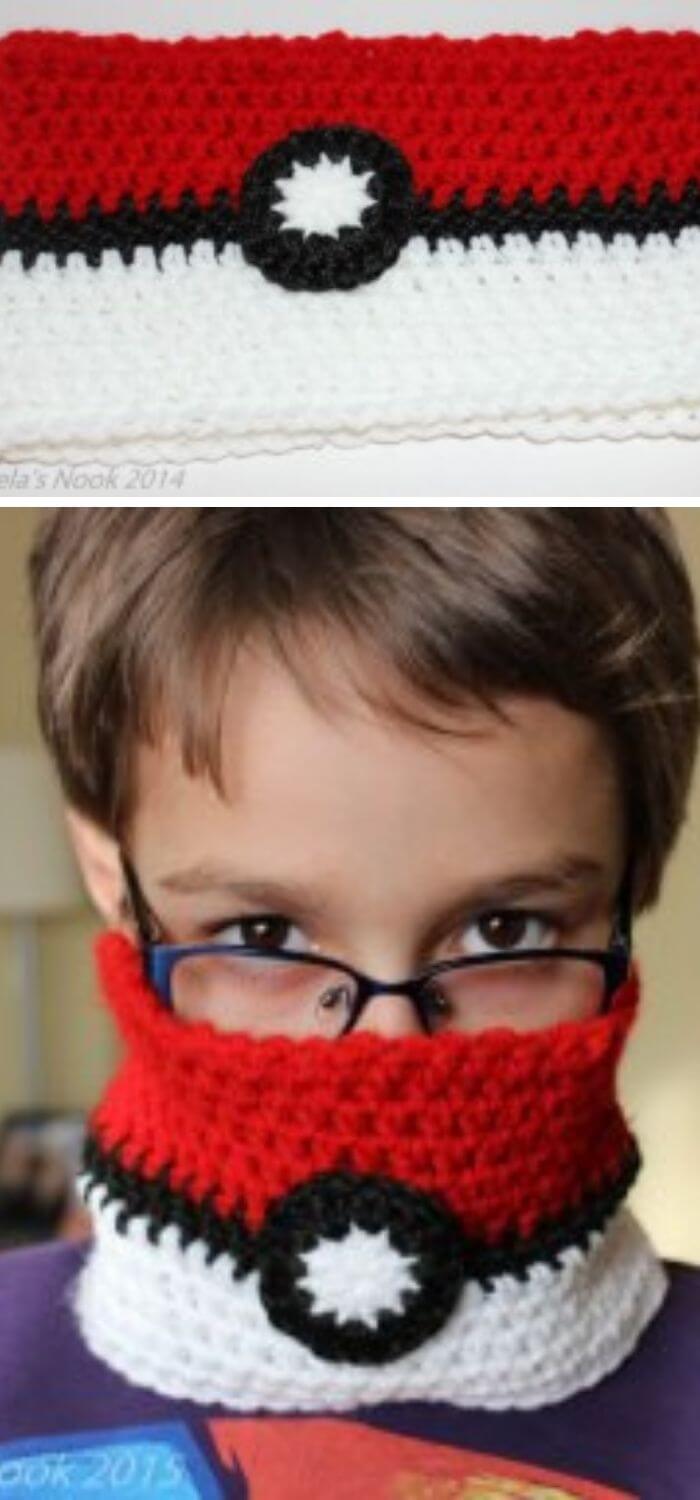 The kids' cowl crochet pokemon is another free crochet pattern that every crochet lover will not wish to miss. The knitting instructions are easy, and you can always refer to the source when you get into trouble. Check from the link and start of the project.
 Source: https://www.ravelry.com/patterns/library/pokemon-kids-cowl
11. Crochet pokemon headband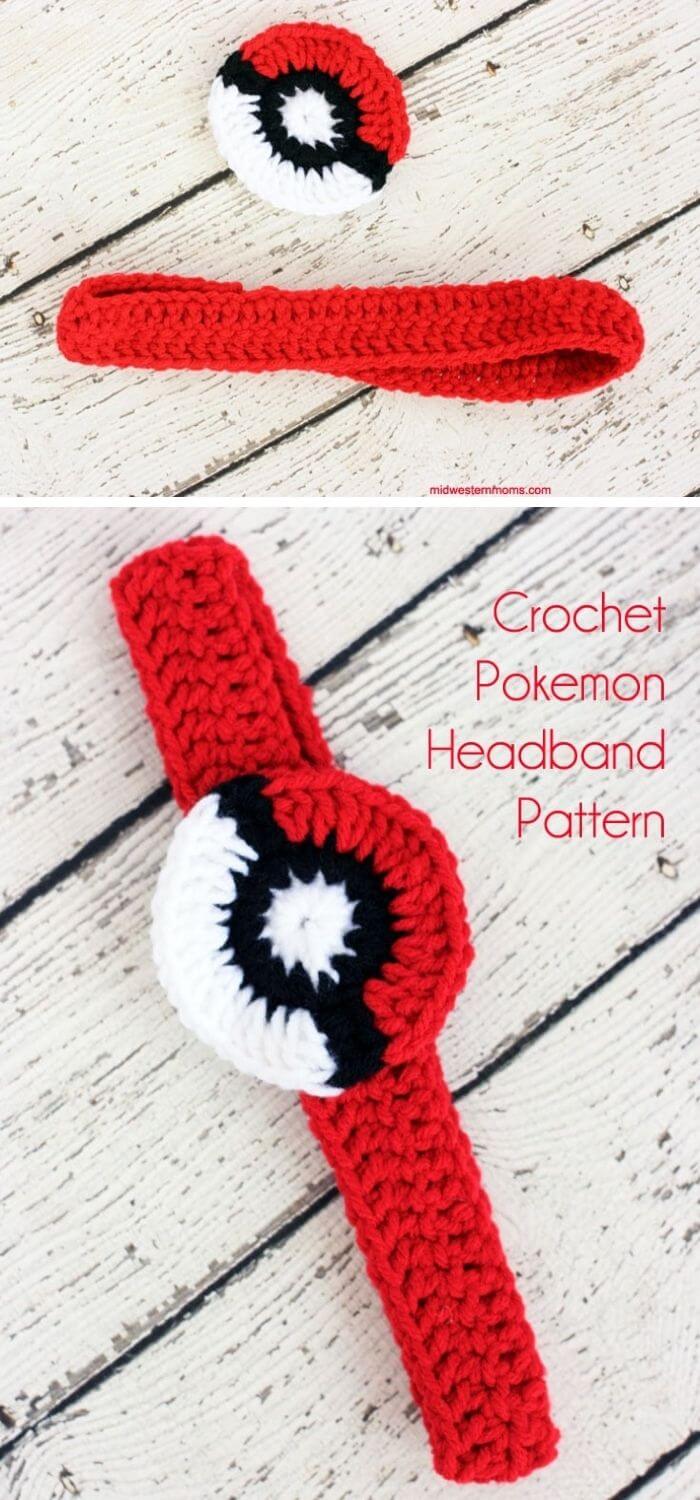 The crochet pokemon headband will be a perfect gift during the winter. Give it to a friend or a young lady who loves staying stylish even when the seasons are cold. The crochet pokemon headband will give the dressing a perfect finish making it a fashionable design.
 Source: https://midwesternmoms.com/crochet-pokemon-headband-pattern/
12. Crochet pokemon scarf pattern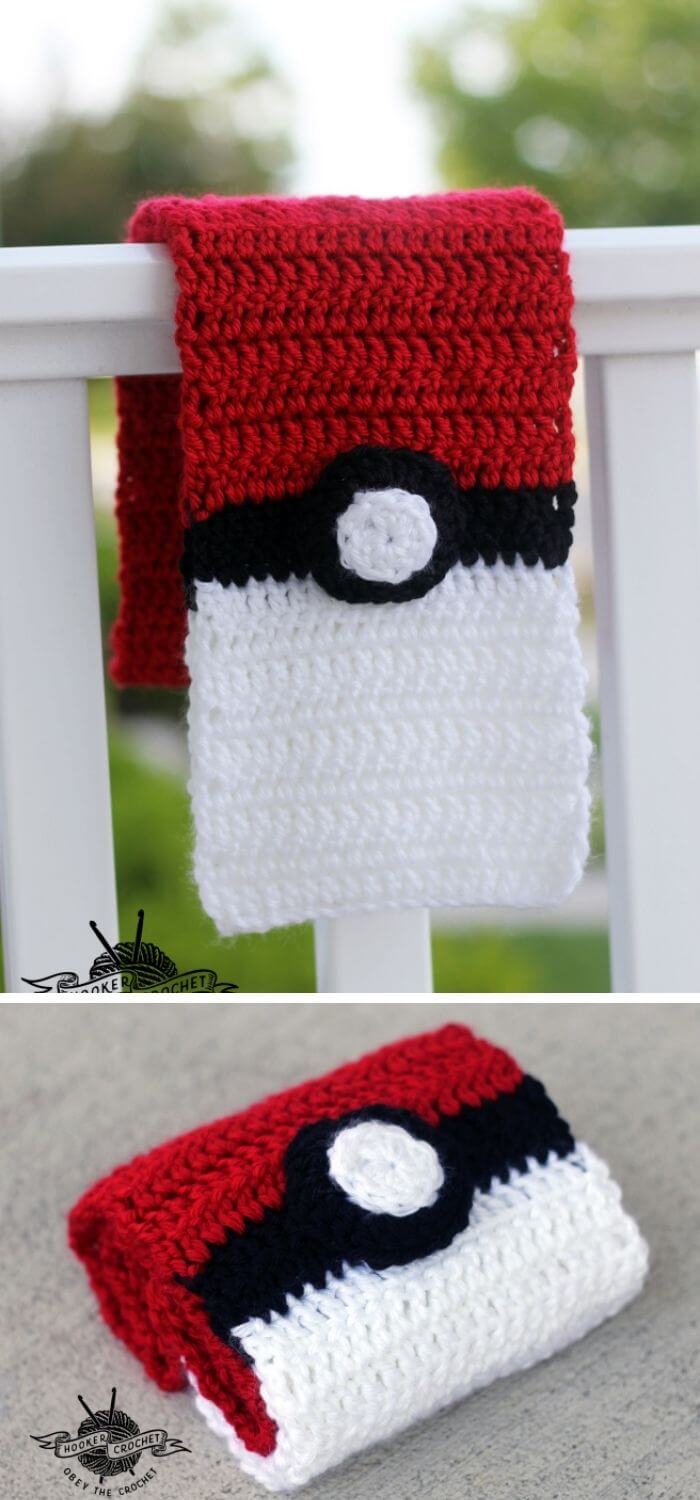 The pokemon crochet patterns extend to scarf patterns. If you love pokemon and scarves, then it is time to consider a crochet project following the knitting instructions from the source for inspiration. It is a perfect crochet scarf that will make your son stylish.
 Source: https://hookercrochet.wordpress.com/2015/08/04/pokemon-scarf-free-pattern/
13. Crochet pokemon ball coasters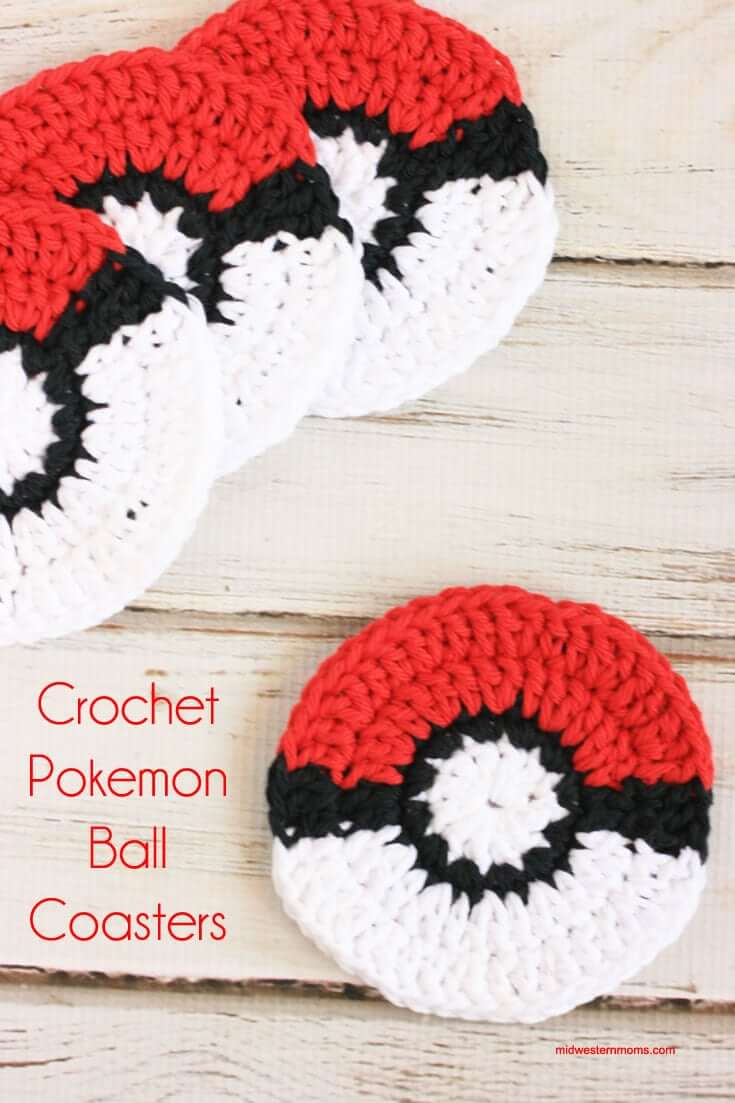 Let us have some fun by making several crochet pokemon ball coasters. All the knitting steps are available for all the users who wish to learn before they start over. Experts simply need to decide what ty[pes of colors will best suit your purpose.
Source: https://midwesternmoms.com/crochet-pokemon-ball-coaster-pattern/
14. Pokeball earpods keychain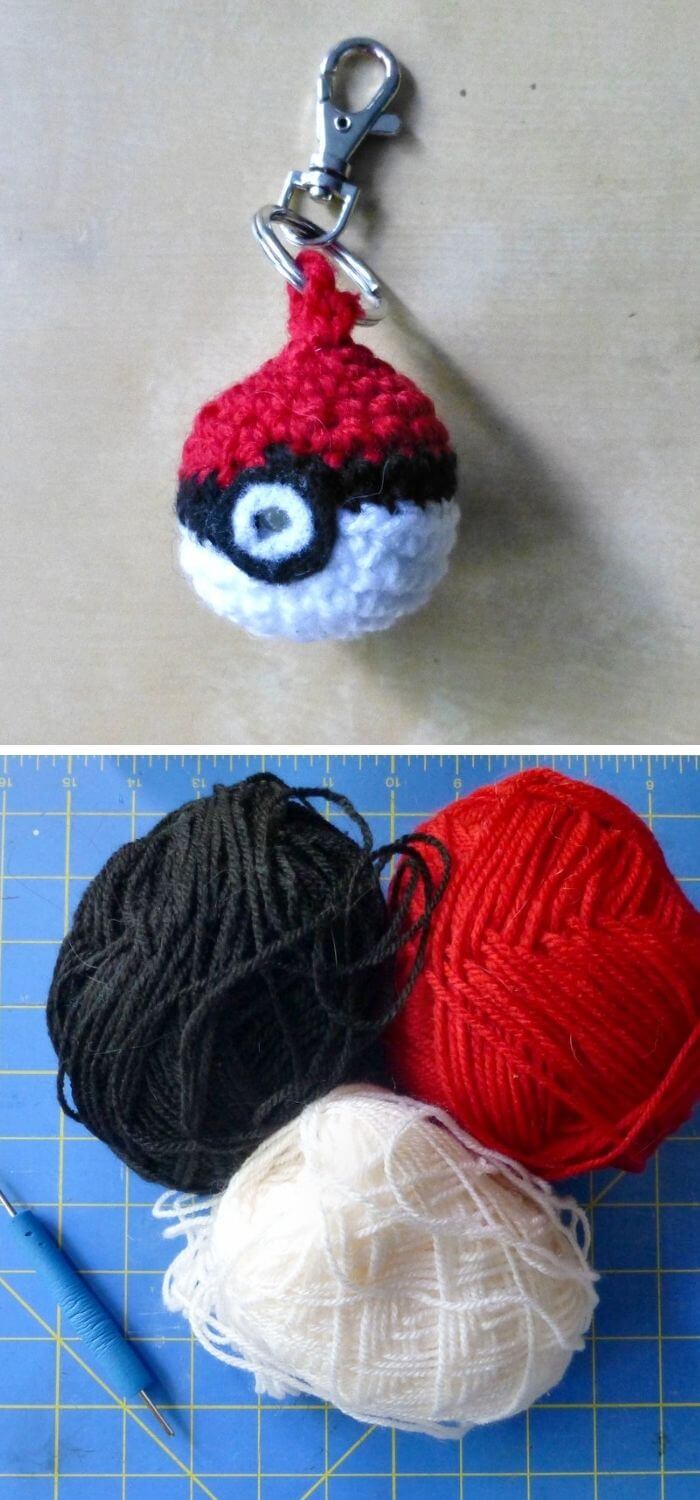 The crochet pattern can also make a nice ear pod keychain. Check the source link attached here to inspire to make a perfect key chain using the pokemon idea.
 Source: https://www.instructables.com/Crochet-Pokeball-Keychain-Flashlight/
15. Crochet diglett pokemon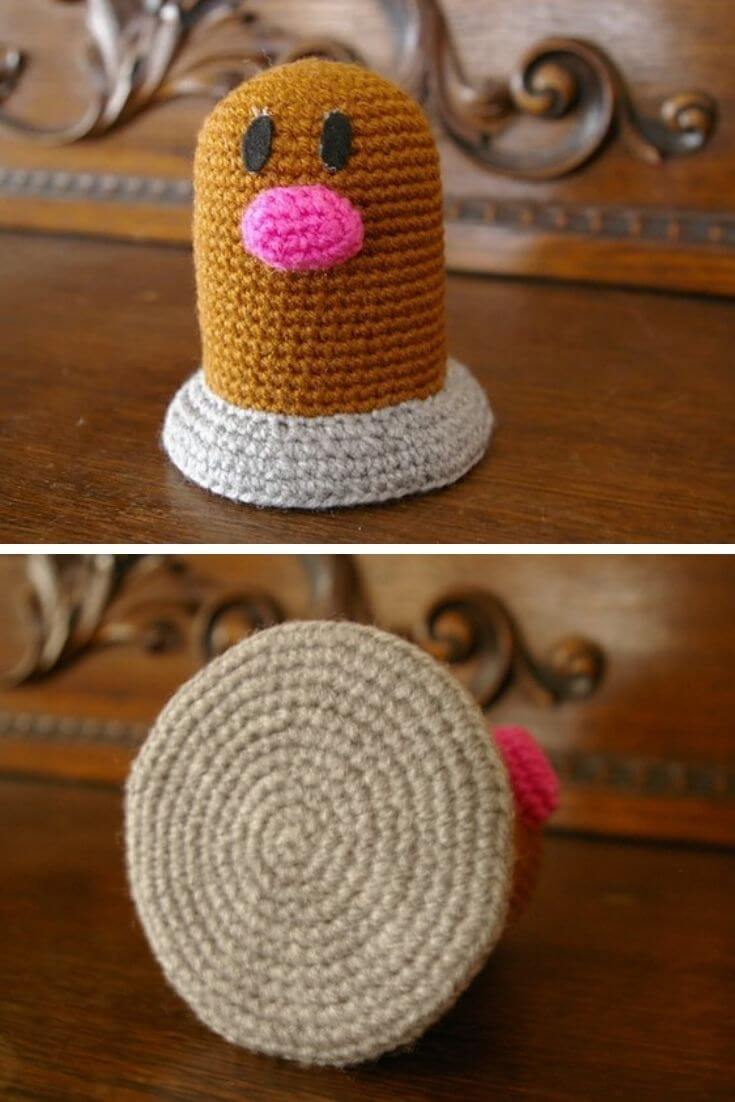 Finally, we have the crochet diglett pokemon idea. You will love this idea, that is why you should allocate time to start over the project because it will be a cute gift.
Source: https://www.ravelry.com/patterns/library/diglett-pokemon-2