How prepared are you for the upcoming cold season? Are you confident enough in your kid's sweater wardrobe to keep them warm during the cold season? If not, then it's time you add a few handmade collections of knit baby sweater outwears to your baby's sweater wardrobe!
These knit baby sweaters outwear free patterns are easy to make even for newbies with simple knit and purls. These sweaters are cozy and will keep your little one warm during the cold season.
Below are 20 simple knit baby sweaters outwear free patterns that you should try.
1. Santa Babywear Free Knitting Pattern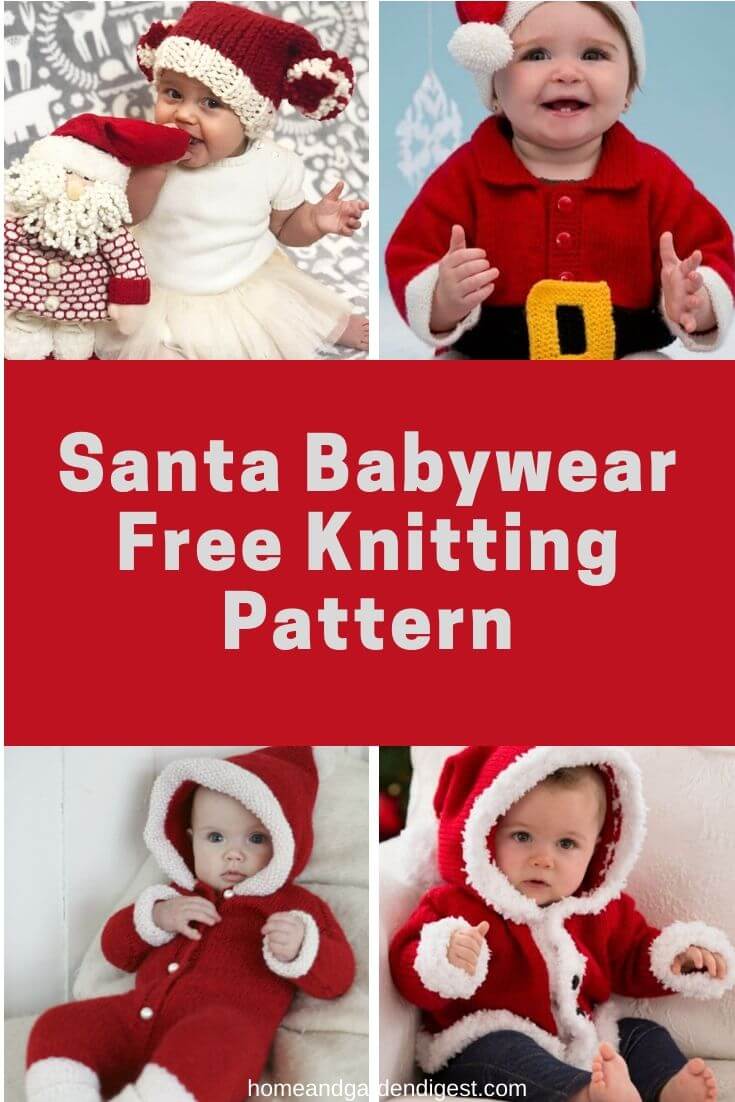 This is an adorable little hooded child cardigan with fluffy trim that resembles Old St. Scratch's popular coat. Make it in conventional red with white trim or change things up for your little one.
2. Carla-Hooded Baby Cape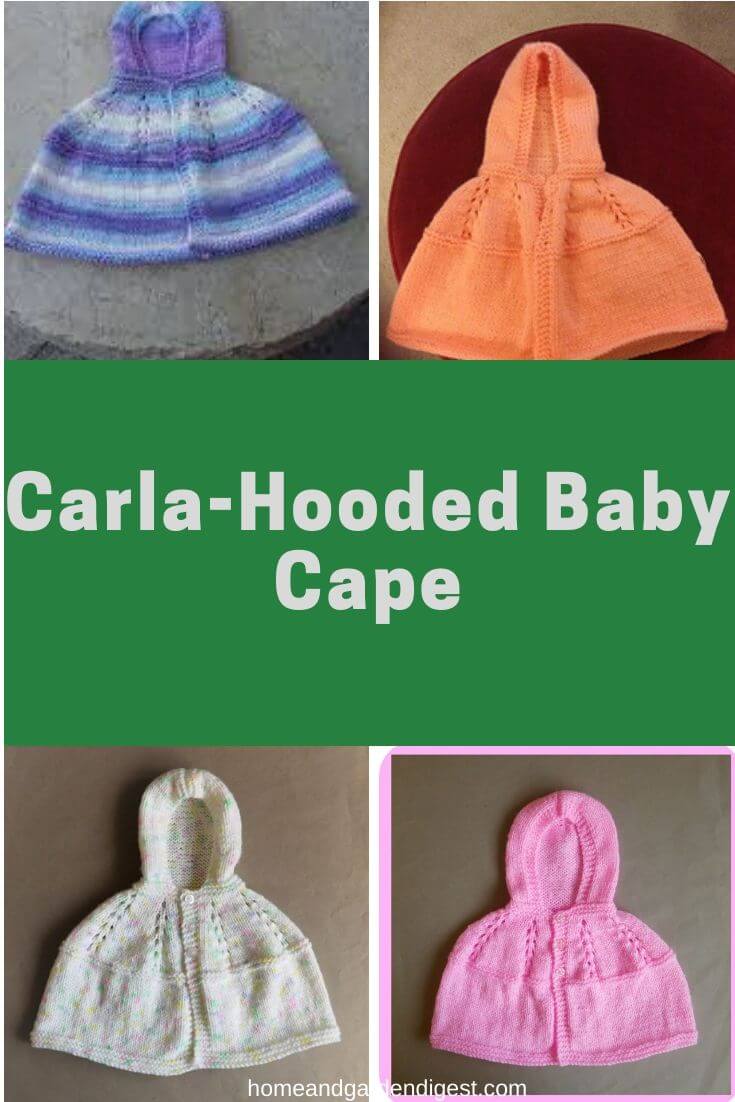 Are you expecting a new addition to your family? Why not make this pretty little hooded baby cape for your baby. It is perfect for a baby as it is very comfortable and is easy to put on and take off.
3. Elizabeth Coat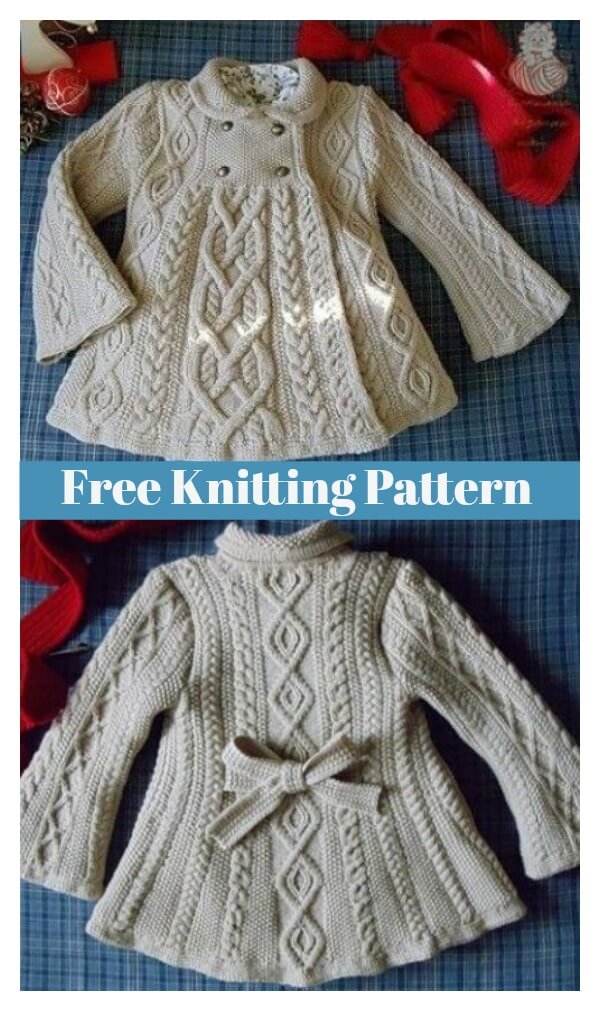 A Russian woman Named Tanya designed this beautiful knitwear. It is a cute girl coat design that employs unique cable design enhanced with collars that fold over. This coat knitting pattern is a perfect way to keep your little one stylish, cozy, and warm during the chilly season. 
4. Kiddie Capelet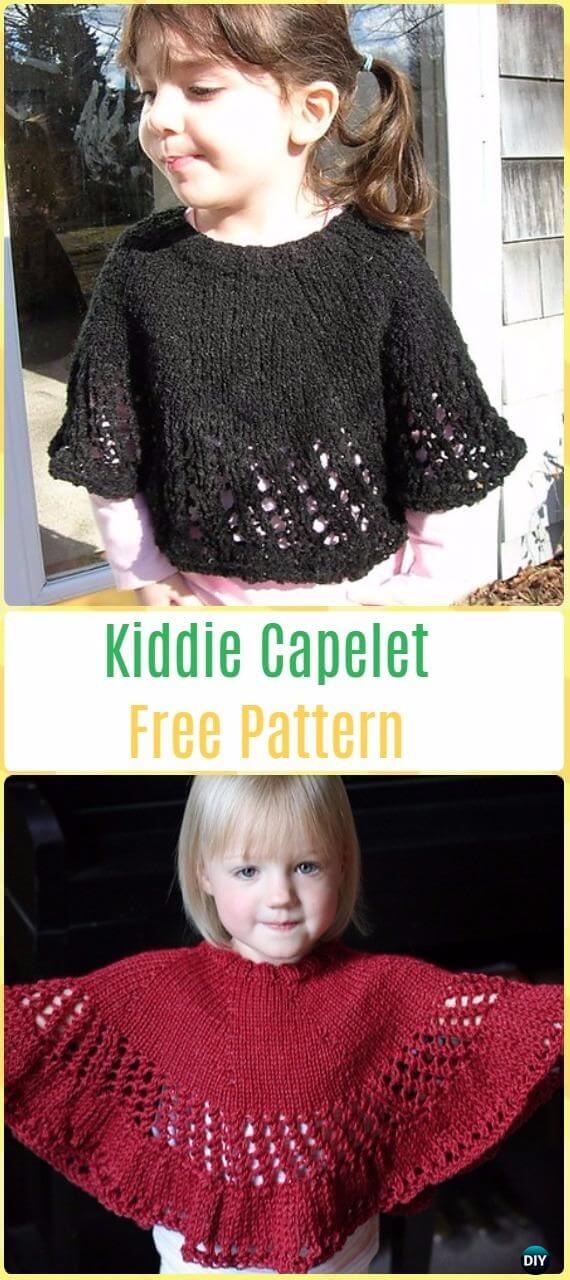 This is cute and very easy and quick to make quick knit. This pattern, however, entails a full gamut of circulars. It is perfect for capelets, hooded ponchos and pullover ponchos for small children
5. Little Peach Poncho with matching booties.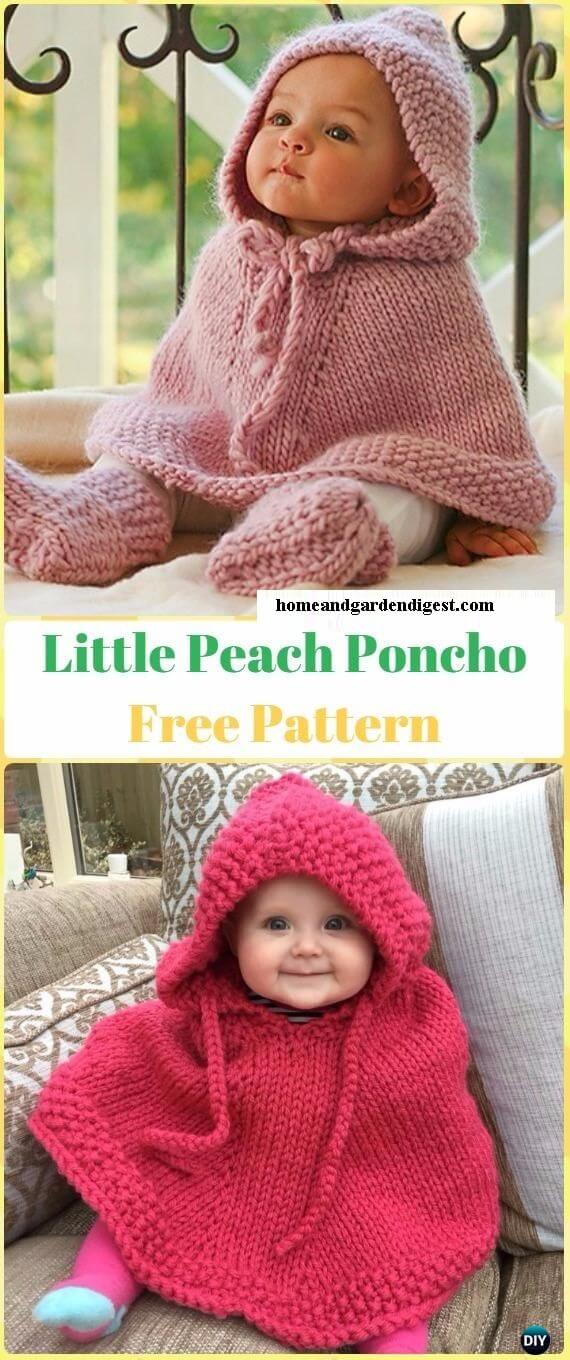 This beautiful hooded poncho with matching booties will keep your young one warm during the chilly season. The pattern comes with very simple instructions on how to knit the hooded poncho and the booties.
6. Baby Surprise Jacket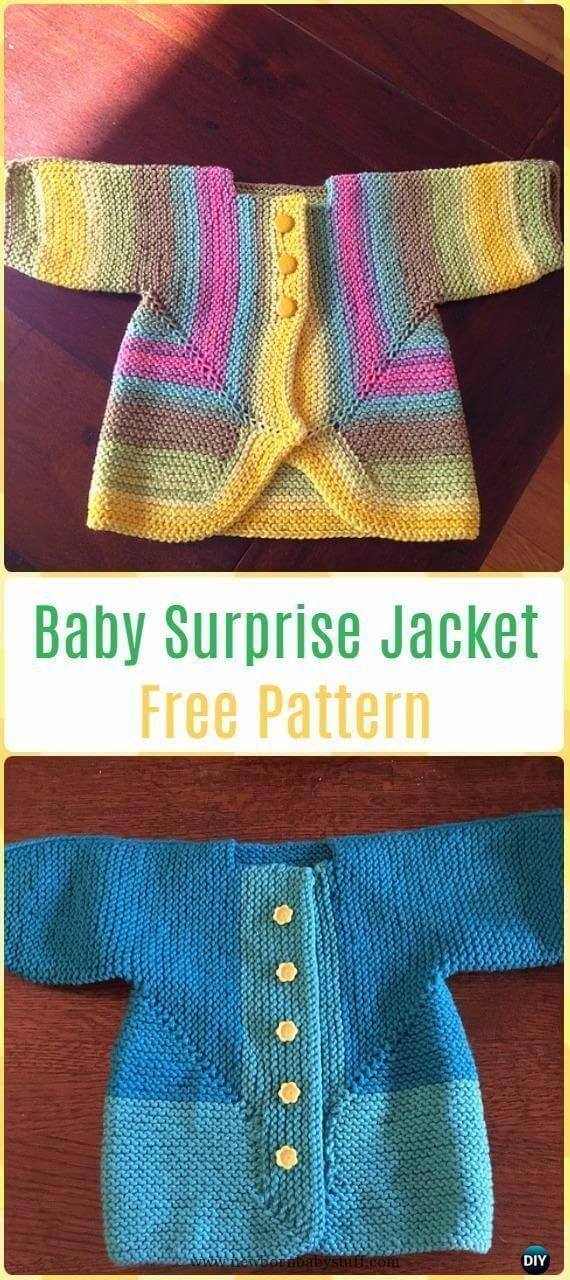 This cute baby surprise jacket was designed by Elizabeth Zimmerman in 1968 and has remained a very popular baby sweater to date. This pattern is perfect, especially when made with two or three colors, but also looks adorable when made in a single color with a different color of the button band.
7. Princess Anna Capelet Sweater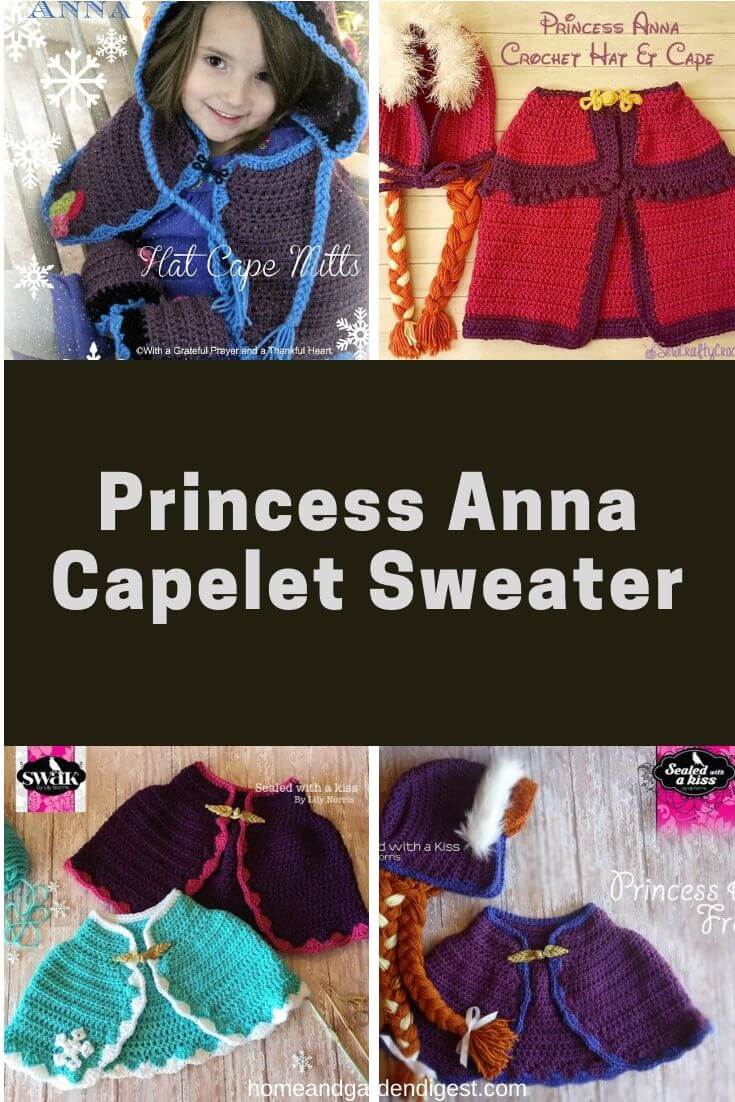 This adorable princess cape was inspired by Princess Ann's in Disney's Frozen. This pattern is so cute and ensures your kid stays warm during the cold nights. It's also a great idea for Halloween!
8. Knit Leaves Cape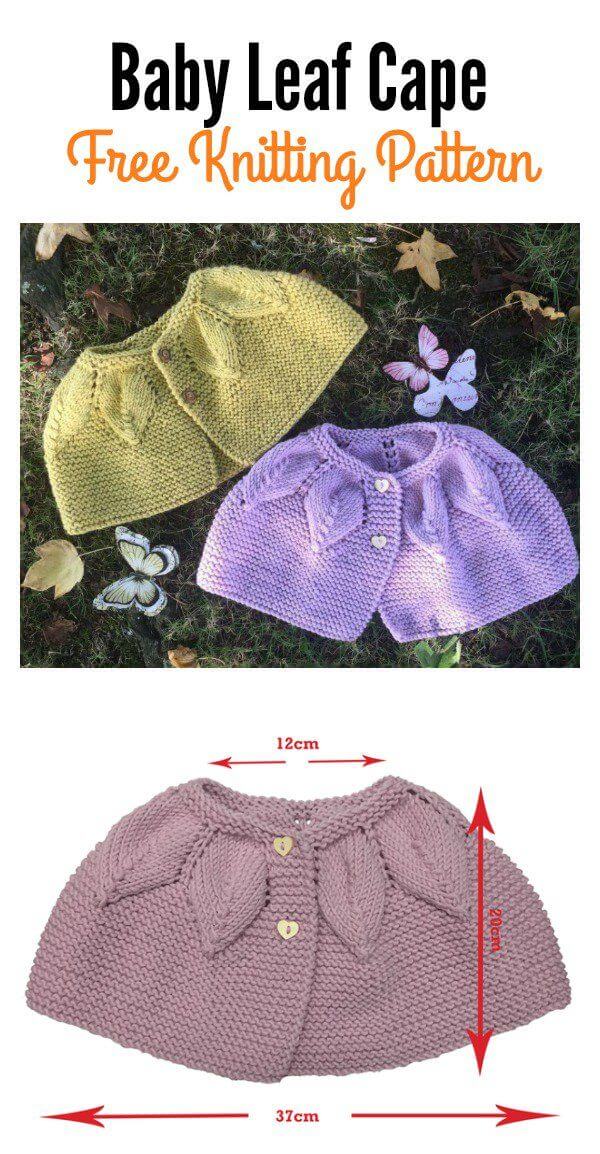 This creative knit leaves cape is quite easy to make. With a few straightforward instructions, you can make this cute sweater for your baby.
9. Knit Little Red Capuchon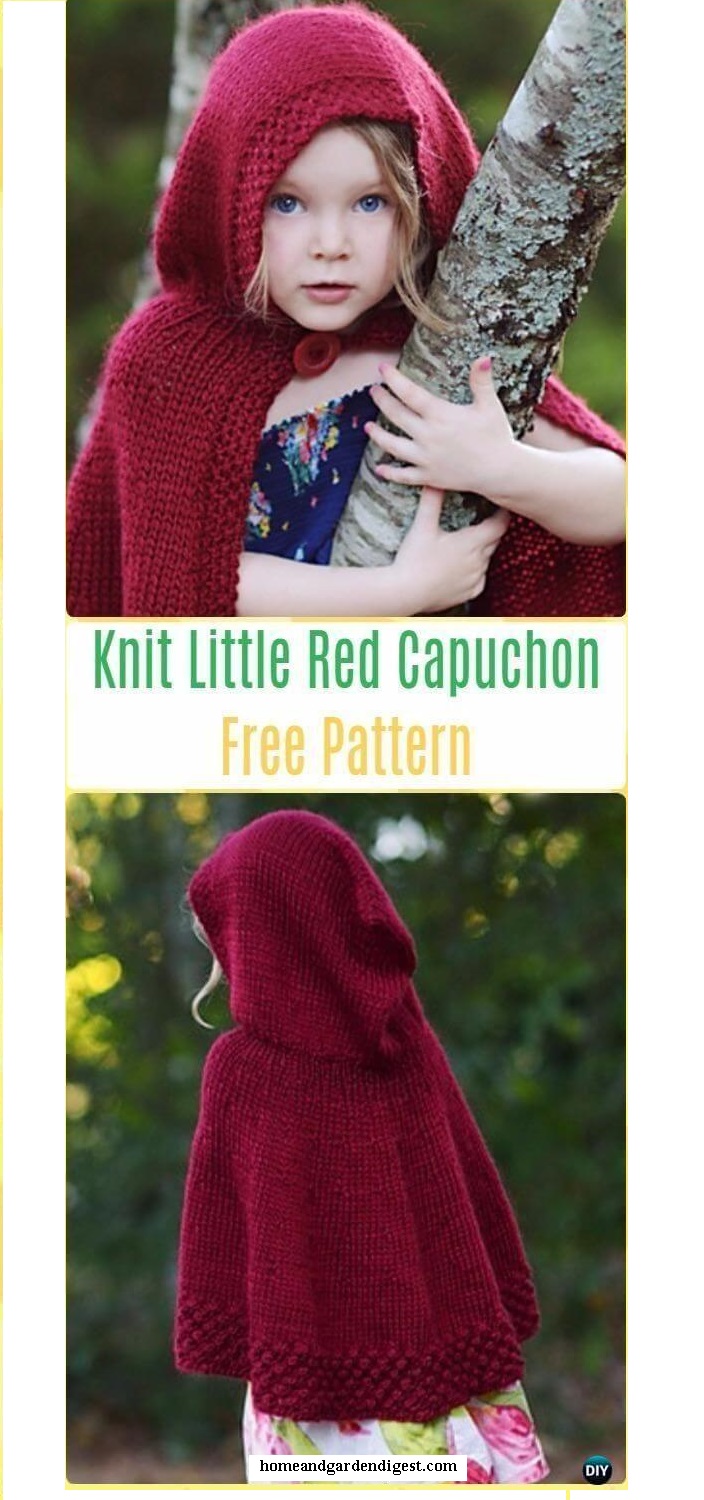 You can make this beautiful red capuchin wear for your girl at home. You can transform the cape into a bunny cape by altering the color of the cape to pink and the edge of the cape to white.
10. Azel Pullover Poncho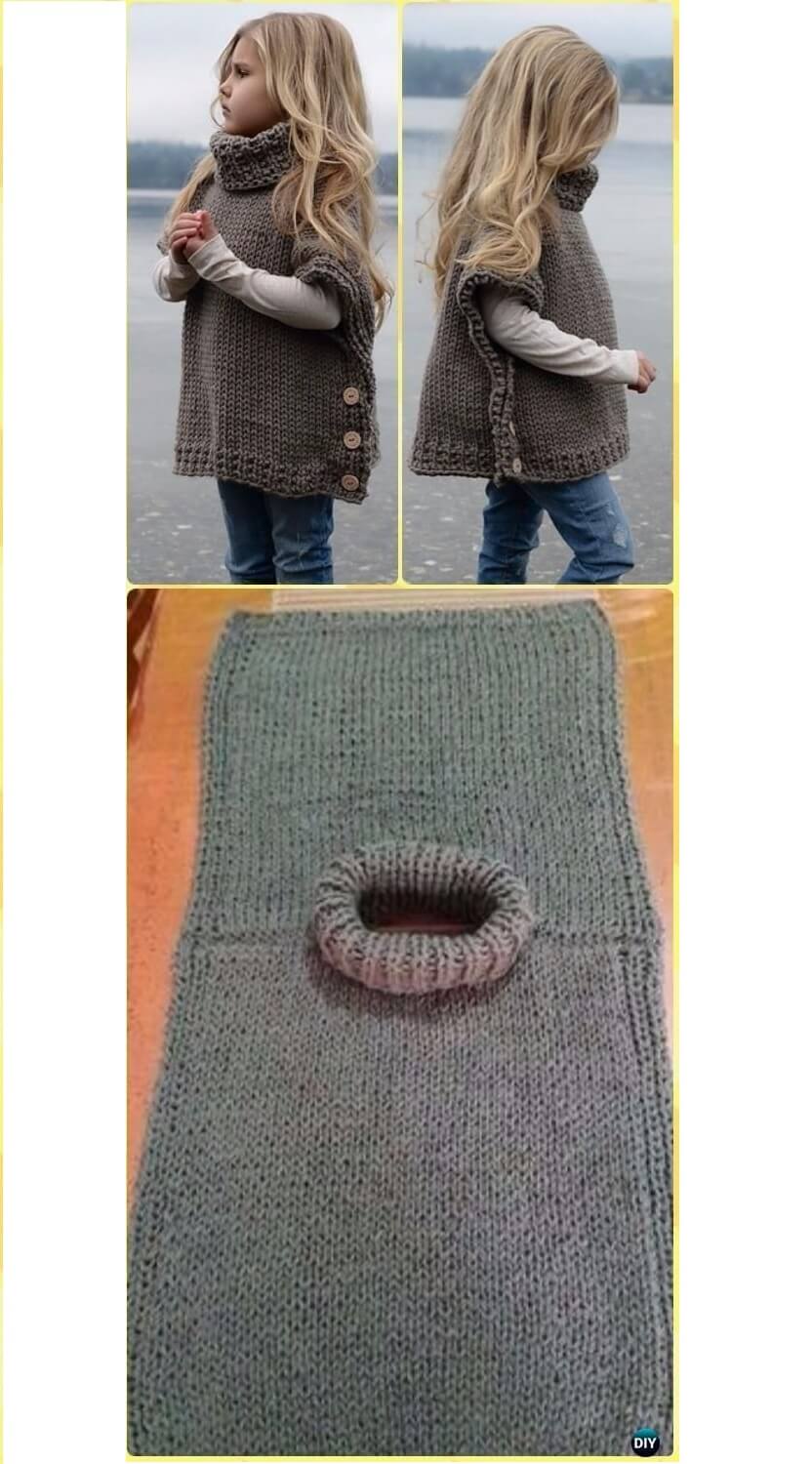 The Azel Pullover Poncho is made to offer comfort and enough warmth through the cold season. It is also a perfect gift to give to a family or friend with a young one.
11. Hooded Baby poncho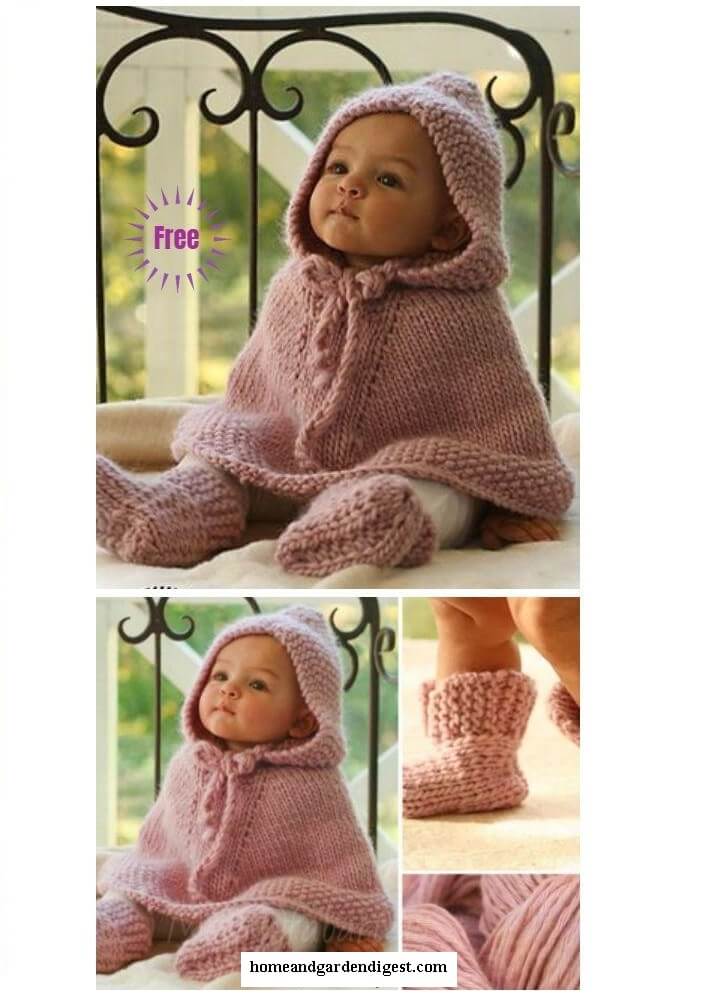 This adorable hooded baby poncho is perfect for your active little one. It is a perfect wear for play dates in the park or when playing in the backyard. It is designed to keep your kid warm without limiting her to play.
12. Knit Kimono Jacket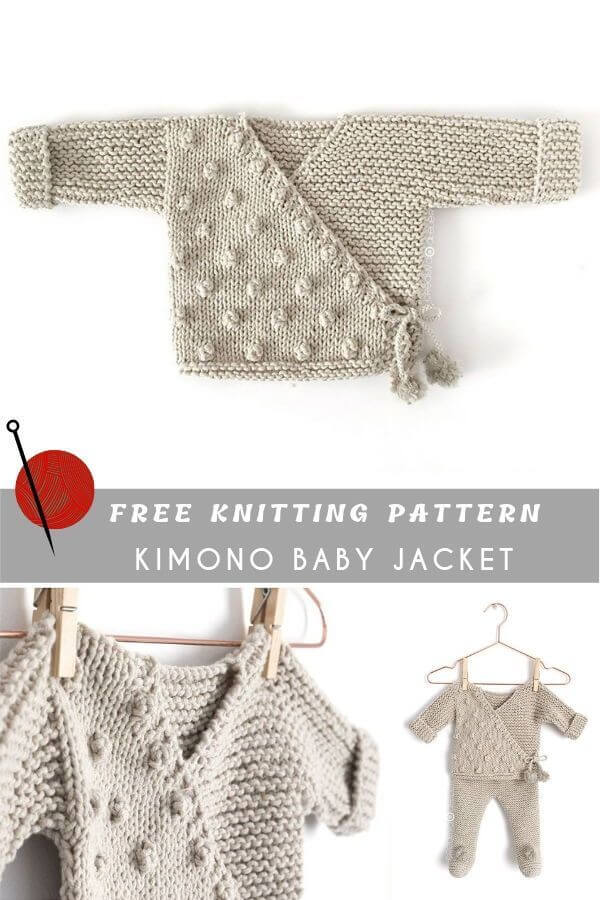 The best sweater for your baby should be comfortable and easy to put on and take off. With this elegant kimono jacket, all you need to do is to lay the jacket open and place your baby on top and then close it, and you are done! 
13. Arches baby Cardigan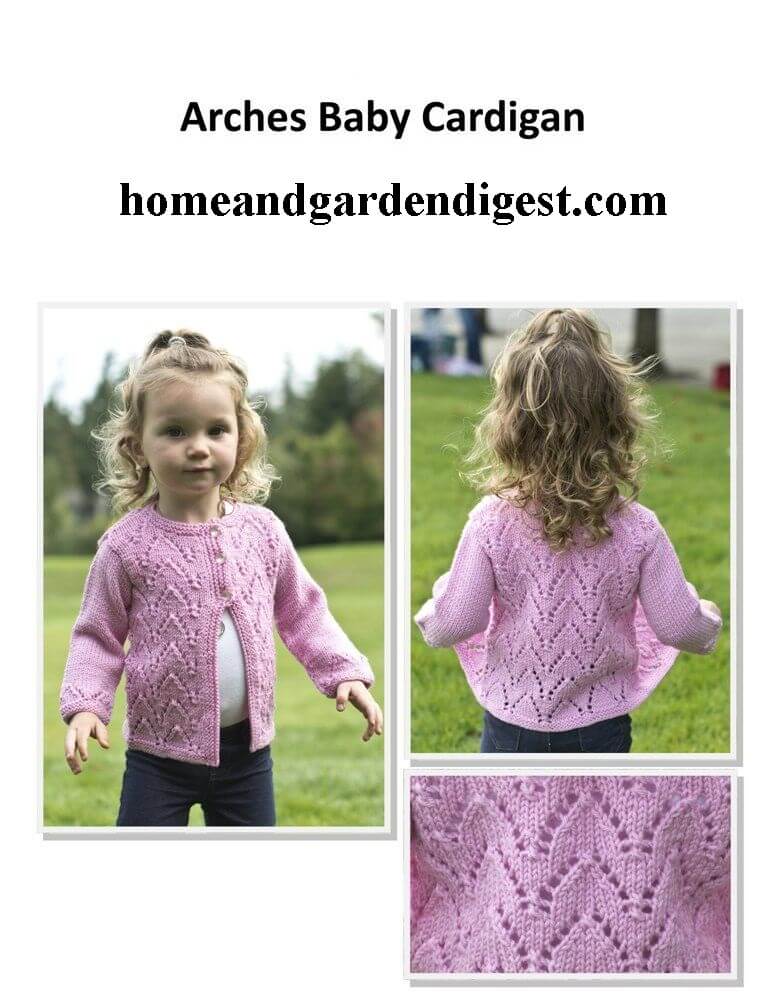 Make your little one this cute and comfortable Arches knitted baby sweater. It is a perfect addition to your baby's wardrobe and makes a perfect gift too!
14. Flax Light Pullover Knitting pattern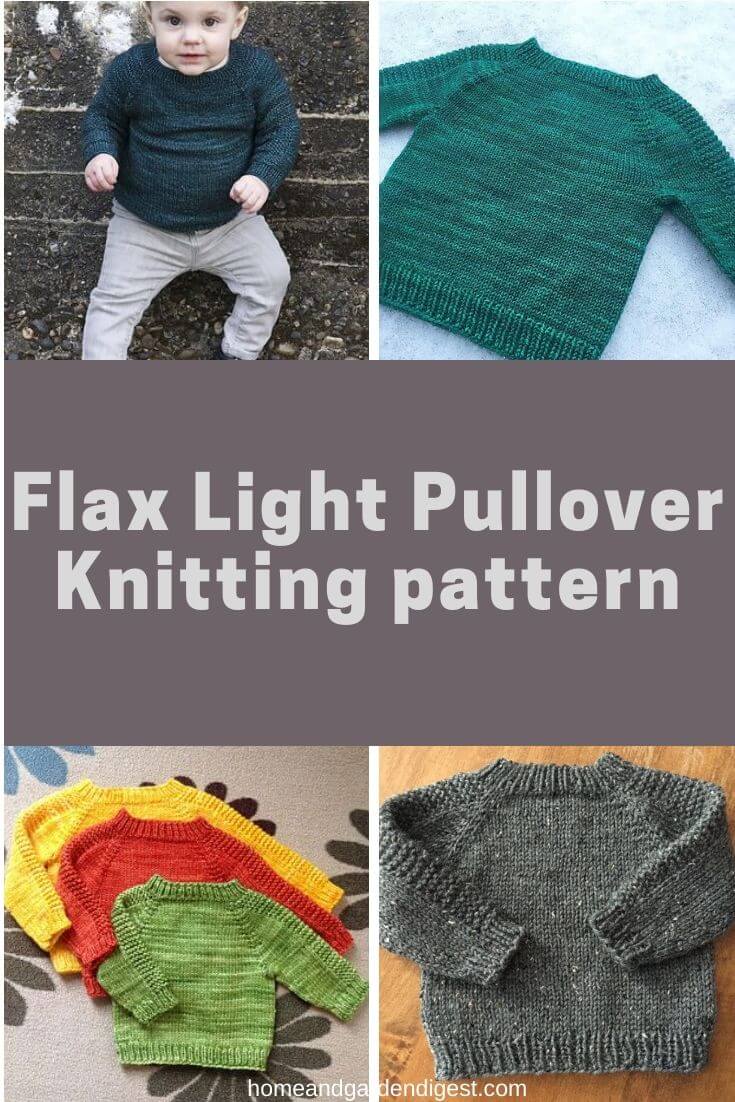 Tin designed this cute cardigan Can Knit, that is worked from the top-down in a round motion with Raglan sleeves.
15. Fuss Free Baby Cardigan Free Knitting Pattern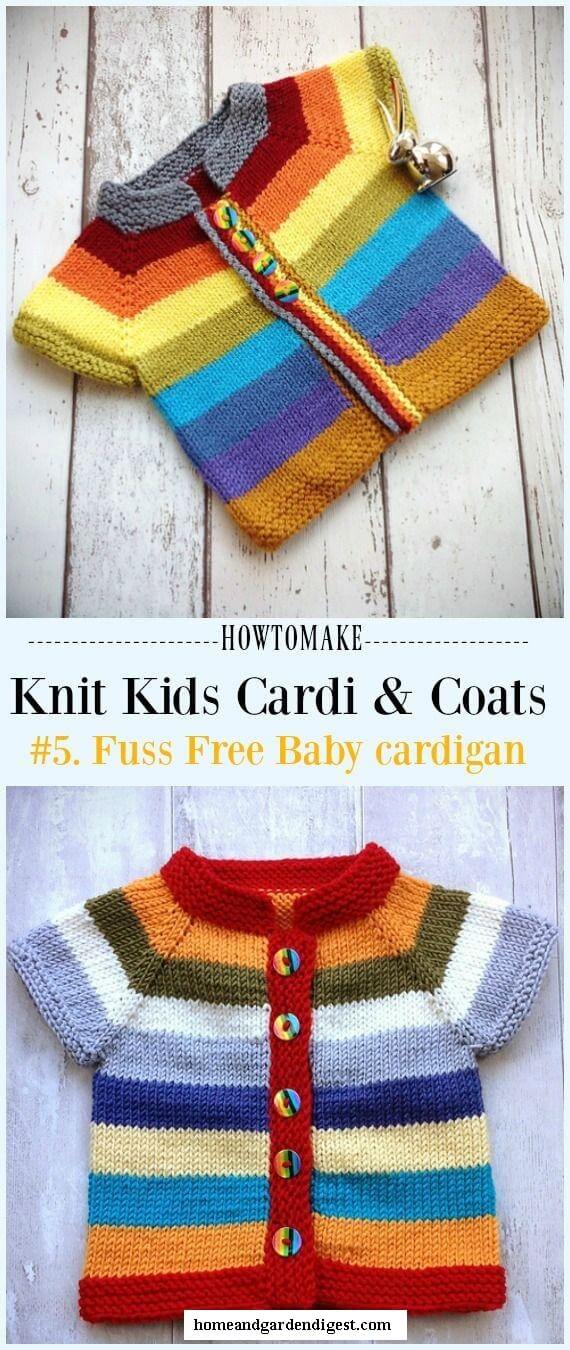 This fun striped baby sweater with raglan sleeves is a great way to spice up your little one's wardrobe. The sweater has an option of short and long sleeves. 
16. Watermelon Baby sweater Free Knitting Pattern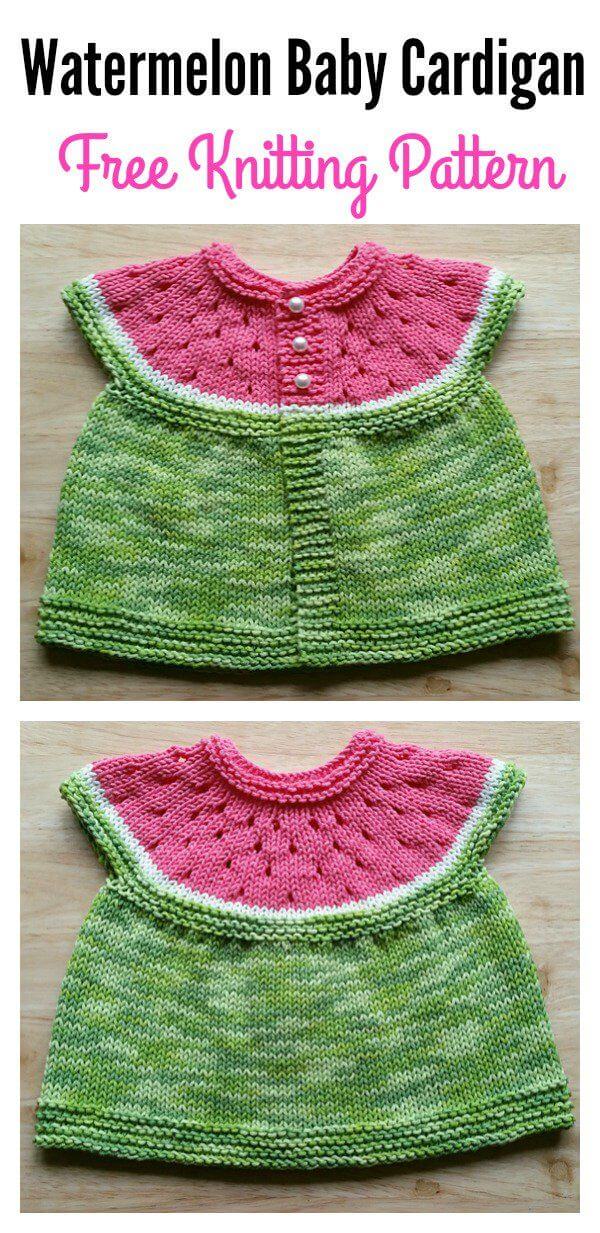 This a great sleeveless summertime sweater for a newborn. It is created in a creative way to resemble a watermelon. 
17. Little Coffee bean Cardigan Knitting Free Pattern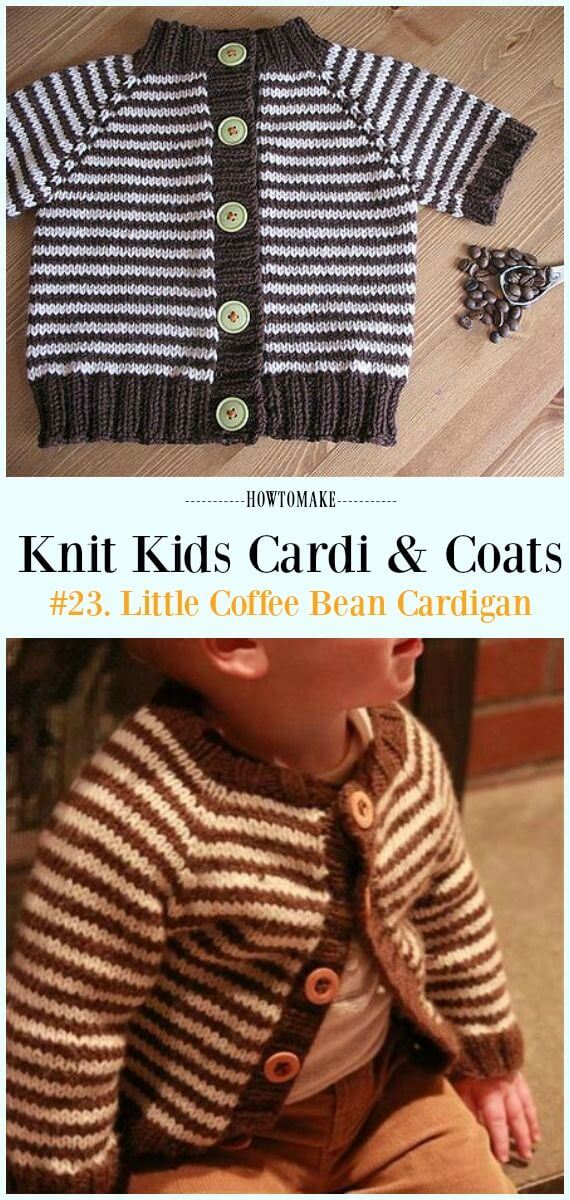 This cute sweater is a fun striped knitting pattern for young babies aged 12 months and below. It employs the worst weight yarn with a Reglan shape.
18. Gidday Baby Sweater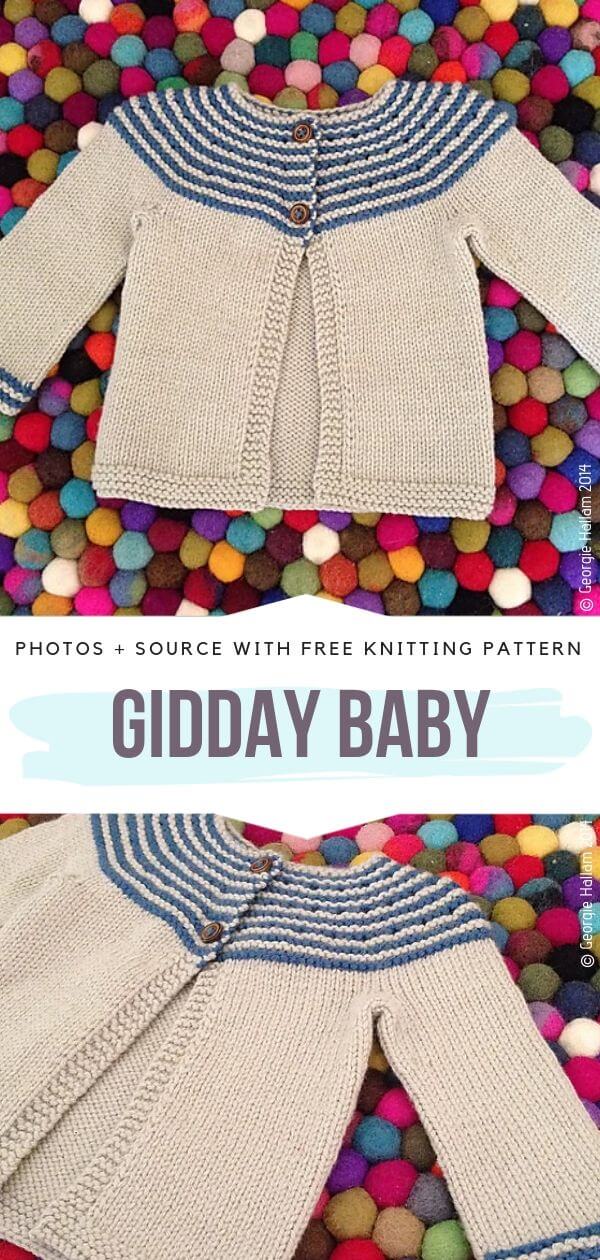 The Gidday baby sweater is a cute design for babies below three months that is worked on from top-down with color stripes on the circular yokes and sleeves.
19. French Macaroon Baby sweater Free knitting pattern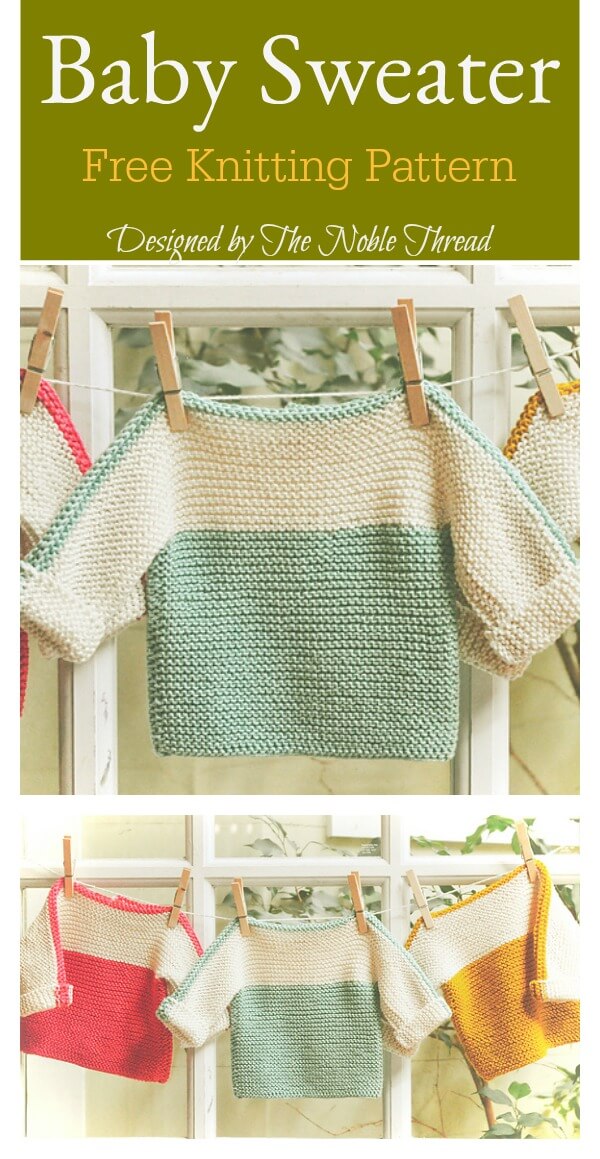 This sweet baby sweater knit pattern is an easy to execute project that incorporates the garter stitch pattern. It is worked from the bottom up and employs simple stripes and a three-needle bind-off on the shoulders.
20. Puerperium Baby Sweater Free Knitting Pattern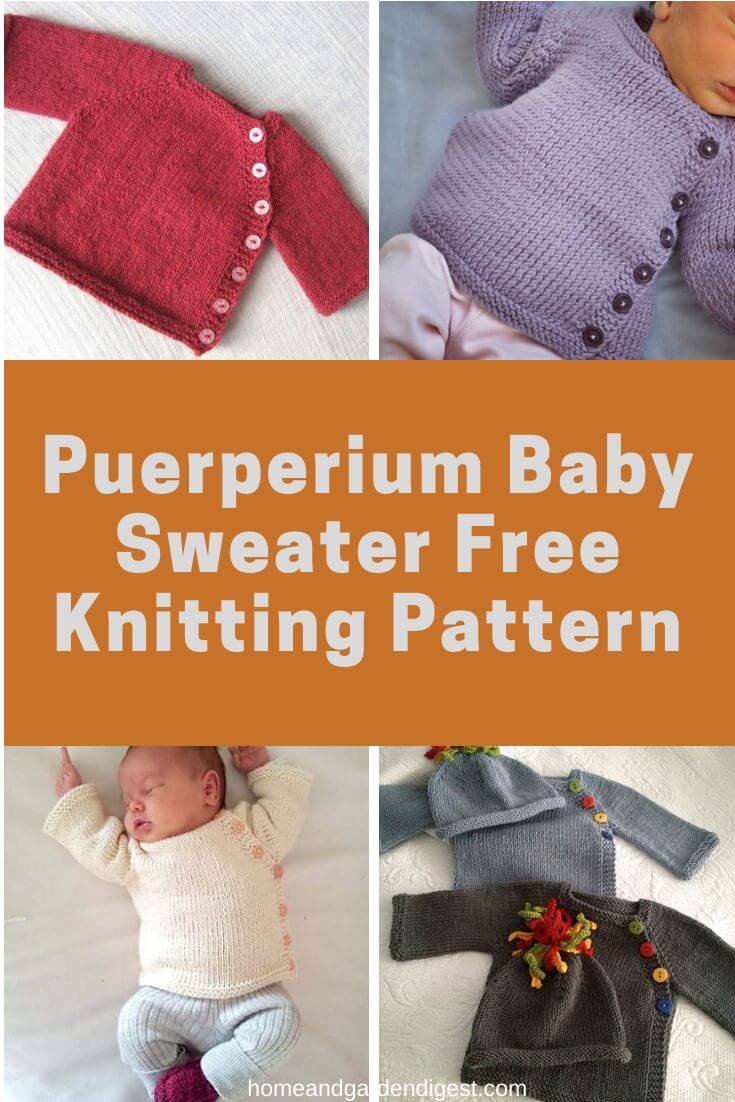 This short-sleeved baby sweater project is perfect for newborns. It has an asymmetrical closure and knitted seamlessly from top to down.
Conclusion
Try out these amazing projects in the comfort of your home. Your little one will fall in love with them too!