A thing is sure: the kitchen is the universal space in the house. Whether you work from home, take dinner with your family, or organize a New Year's Eve party, it offers the perfect setting. Now, be honest: how many times did you think about a total transformation for your kitchen? If the answer is too many, then it's time to leap.
The first thing that may come into your mind is renovating your kitchen without spending all the family's savings on buying  fully-fitted furniture. Well, one of the best options to avoid paying a lot of money is installing new doors for your cabinets. You can choose from a wide range of colors and textures that can make your kitchen look fabulous.
Investing in a qualitative kitchen cabinet from the start can save you a lot of money because you can refresh its look just by replacing the doors. It is a budget-friendly method, and you can use it anytime you want to renovate the space.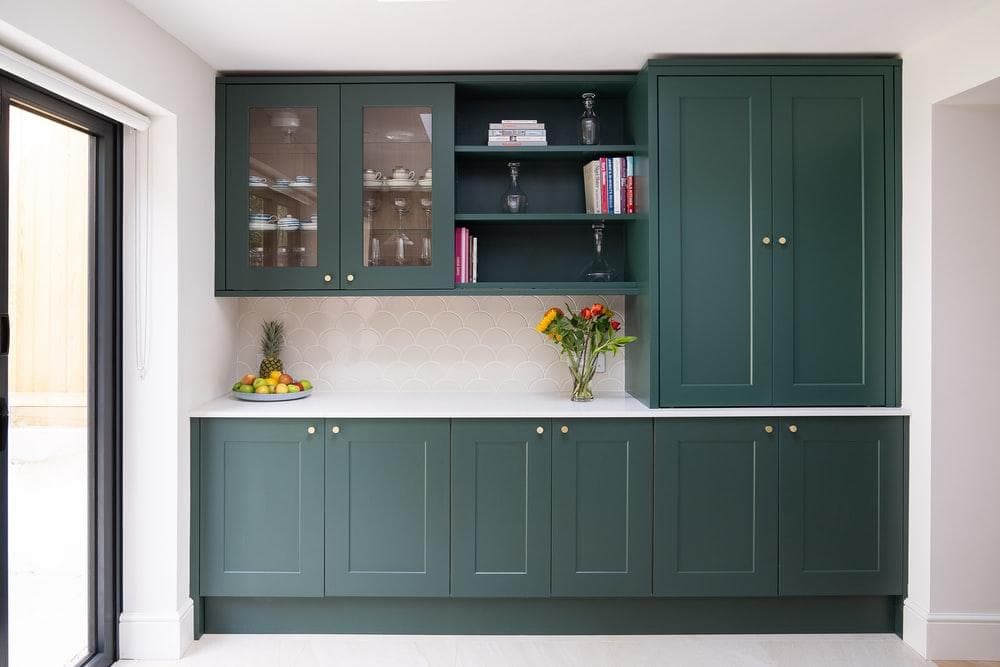 Aren't you convinced yet that replacing kitchen doors is the best option for your kitchen makeover? Well, here are some extra insights that will change your mind for sure:
Advantages
They are budget-friendly
Replacing your kitchen cabinet's doors is an incredible renovation option, not only because you have lots of design options but they can save you more money than you think. When you decided to buy a kitchen cabinet, you spent more money because you wanted one made of quality materials, which is the best long-term strategy. Besides, doors are the most used elements in a kitchen, and they can break faster than other furniture pieces.
The average cost of kitchen door replacement is £1000 while replacing all the cabinetry can cost you more than £10,000. Another important aspect is the replacement process. When choosing door replacement only, you avoid extra issues that can occur, such as damaged worktops or ripped walls.
Installing kitchen replacement doors helps you surprise family members and friends with the beautiful result of a fresh image for your most used place of the house.  
They save a lot of time
After money, having your kitchen ready in a short time is also essential. Consider giving your space a new look with replacement cabinet doors when you want a quick change. Installing a fully-fitted kitchen can be a time-consuming and messy process, and besides, it can take days or even weeks to install it completely. If your goal is to use your refreshed kitchen as soon as possible, replacing cabinet doors is the best option for you because they can be installed in a matter of hours.
Having the cabinetry already eases the process because all you have to do is order the doors you want online, and they will be delivered straight to your house in two or three days. This way, you don't have to take long trips to the store and analyze what cabinets fit your kitchen best.
They adapt to any style
Today, people's preference constantly changes because every season, new trends appear. The internet is full of beautiful images with houses, bedrooms and kitchens and reacting to them is a natural psychological action. How often did you find yourself in front of the computer saying, I want that design for my kitchen? Sounds familiar, right? Well, you are not alone. Every day, thousands of people search the internet to find inspiration and ideas for their renovation projects.
Whether you are tired of your old kitchen design or want to refresh its image, replacing cabinet doors is the right decision to take. Maybe you want to add a touch of old times by using a vintage look or switch to a more glamorous door style. Don't worry; the best part of this option is that you can choose from a wide range of styles, colors and textures. Don't be afraid to mix them to add more personality to your space.
To create a more functional space, choose to add soft-closing door elements because openings and closings become smoother and quieter by using them.
They allow you to bring your personal style to the kitchen
Choosing from many styles and options can become a challenging mission for many people. But here is a solution: bring your style to the kitchen's design. Do it by replacing the cabinet's door. You can customize them to adapt your style and chromatic preferences. Remember you have two options:
Choosing already-made doors, with standard measurement and style;
Choosing made-to-measure cabinet doors for a unique effect. You can select from suppliers' custom elements. For example, if you want a modern touch, mix neutral colors, such as beige and ivory, with white and hints of light yellows.
Choosing kitchen doors – a how-to guide
Use a color scheme
Using a color scheme can help you find the colors that best fit your kitchen. Try to match the shades of your cabinet's doors with the color of the worktop, appliances and walls. This way, the look of your kitchen cabinet will harmonize with the other elements.
Choosing to replace the doors helps you play with designs and change the style of your kitchen. For example, if you want a modern kitchen, you can choose matt or high gloss white doors. Or, solid wood and painted doors will perfectly fit in your kitchen if you love traditional and vintage styles.
Pick a style
Deciding what style to choose for a kitchen may seem a real challenge for many people, making them feel overwhelmed by all the options offered by the market. But when you choose it, keep two aspects in mind: aesthetic and functionality, because a kitchen needs to look good, but it also has to be functional and ergonomic. Remember that you will use the kitchen cabinet daily, so it's essential to make a wise decision when you buy elements for the cabinetry.
Suppose you want a traditional kitchen, try to opt for shaker and solid wood doors because they are simple and functional. Handless doors are another option, but they fit better in the minimalist style. Painted doors are the perfect choice if you want to add a personal touch to the final look of the kitchen.
Renovating your kitchen is not an easy process to handle, but choosing the solution that fits best your budget and needs, will help you obtain a fabulous look. Check out the suggestions from above and choose the perfect matches for your kitchen. You'll never regret it!