When you are looking at your home, what's the first thing you see? Is it the paint on the walls, giving character to each room? The flooring that makes up your entryway or kitchen? Maybe the furniture pieces that give every space a personalized touch.
If you are like most people, you see the windows and doors of your house. These are often what give each area its own unique look and atmosphere, no matter how small or large. In this article, let's look at how to use modern window and shutter solutions to really transform your home.
1) Window Shutters
With their clean lines and sleek frame, shutters are the modern answer to more traditional window dressing. They're available in a variety of styles, including plantation shutters or panel shutters, at oakhurstblinds.com, which makes the search a whole lot easier due to online availability. Window shutters can provide privacy and light control while adding a touch of elegance to your home.
It has become trendy in recent years to install window shutters as a way to improve the look of your home. Shutters can be used on any window in your house, from the bathroom to the kitchen. They are also a great way to add security to your home.
Window shutters come in a variety of materials, including wood, aluminum, and synthetic. They can be painted or stained and are available in a range of colors to match your home's décor. If you plan on painting the shutters, it is best to choose a lighter color so that if they start looking grimy, it is easier to see.
2) Window Awnings
Window awnings have come a long way in terms of both style and function. No longer are they just utilitarian devices that provide shade and shelter from the rain. Today's window awnings can be stylish additions to your home, providing both beauty and functionality.
One of the biggest benefits of using window awnings is that they are very affordable. Anyone that is looking to bring a little more style into their homes should really take a close look at the many options available in terms of window awning design and installation. There are even companies out there that will custom make window awnings for your home, giving you complete control over the final product.
Windows are a high-cost item in a house, and they deserve to be protected. However, this doesn't give you a license to cover up windows with shutters or blinds that completely block the light from getting in. In fact, blocking all of the light can actually make your home look smaller and more cramped than it really is.
3) Conservatories And Atrium Windows
These can be used to improve your home's energy efficiency. By installing efficient glass and window coverings, you can keep the warm air in during winter and the cool air in during summer, reducing your energy bills in the process.
By using large, floor-to-ceiling windows, you can make the most of natural light and create an open, airy space. This is perfect for small homes or those who want to maximize their living area. The benefit of this is that it reduces the need for artificial light, which can save you money on energy bills, and also reduces the energy required to heat and cool your home.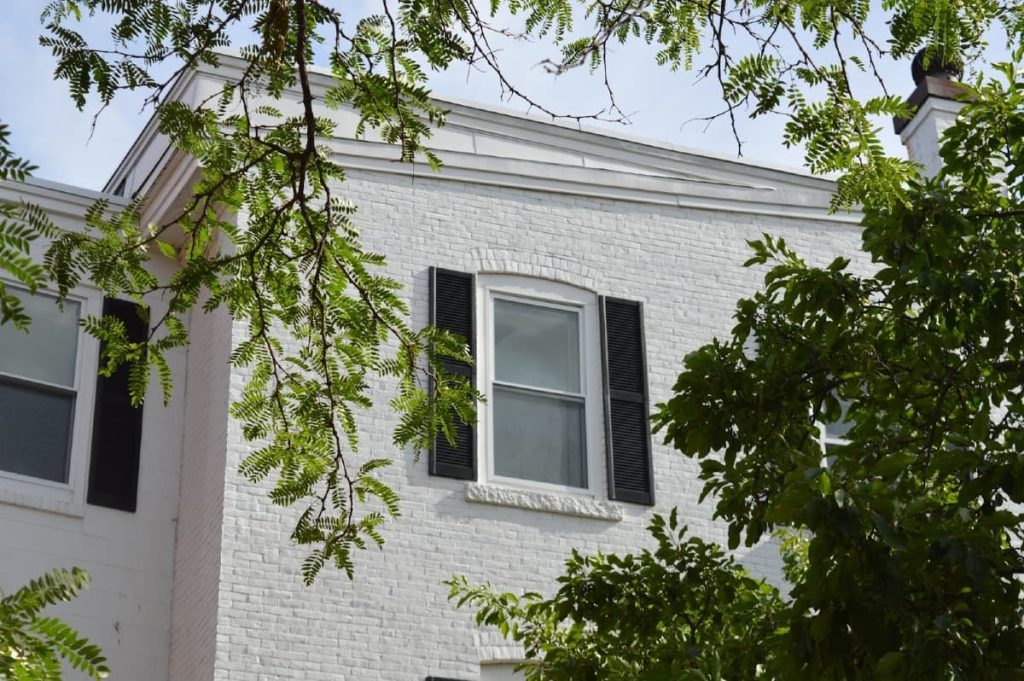 4) Skylights
One of the best ways to bring more natural sunlight into your living space is by installing a skylight. Over the past couple of years, there have been significant advances in skylight technology that have brought these previously rather industrial-looking fixtures into the modern age.
Skylights are great for bringing light into dark places and transforming your home. They can also help to reduce your electric bill by providing natural light instead of electric light. If you are looking for a way to brighten up your home, install a skylight.
5) Glass Walls.
If you live in the UK, chances are you have seen this type of window solution. Let's take a look at what it is, and why it is so popular.
At its most fundamental level, the Glass Wall (also known as an internal corner or section) is a new way to open up your home without extensive remodeling. It is a frameless glass panel that attaches to the wall and opens out like a door, giving you a clear view and easy access to the outdoors.
It can be used as a replacement for traditional windows, or in addition to them. And because it doesn't have any frames, it can be installed in almost any space – including right outside the shower.
Another important benefit of Glass Walls is that they are noise-reducing. If you have ever had to deal with the sounds of city life or even just a busy road near your home, this will sound like music to your ears. And because it reduces noise by up to 75%, it is also great for providing indoor privacy.
Just like windows, Glass Walls can be fitted with blinds or shutters. So if you want to opt for the best of both worlds (i.e. noise reduction and privacy), then glass walls are your ideal solution.
6) Interior Doors and Bi-Folds
Interior doors are not always the most exciting of things, but they are one of the most used elements in the home. We want them to look good and be functional too. High-quality interior doors will last a long time so there is no need to worry about getting bored with your choice in a few years' time! Interior doors come in so many different styles and designs. The most common is probably plain white gloss, but they can be painted, have glass panels in them, or even solid wood.
Nowadays it's not just the doors themselves that are exciting, all the accessories are also being used to create contemporary interiors. Door handles, kick plates, letter plates… there's a whole range of products to choose from that can completely change the look of your doors.
One of the best things about interior doors is that they are a great way to divide up a space without having to use walls. If you want to create a more open-plan feel in your home, or just need some extra privacy, interior doors are the way to go.
Having the perfect home is every homeowner's dream. New windows and shutters can bring your family closer together, create a modern environment in your living space, and keep your house safe from the elements. Taking into account that everyone's idea of their ideal residence is different, there are many designs on the market to choose from.