The benefits of having a patio in your home cannot be overstated. For one, patios do increase the value of a home. If you are planning to sell your home at some point, you should consider setting up a patio: it will be reasonable enough to sell your property at a high price. Patios also provide extra living room space where guests can sit. A patio is also an ideal place to introspect, relax, and connect with nature.
You can sweeten the deal by installing patio doors. Not only do they add beauty to your patio but also provide additional security to your home, and make it possible for your house to enjoy natural light and some fresh air. Sliding patio doors have, over time, proved to be the most ideal.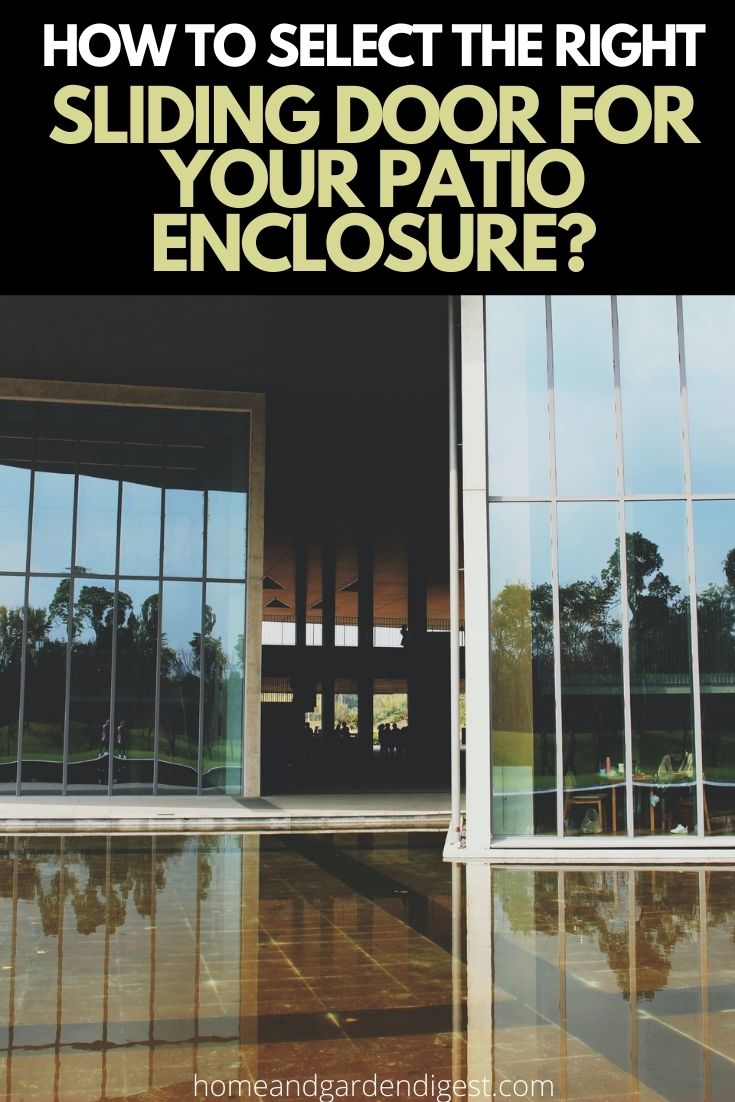 Why Sliding Door for Patio Enclosure?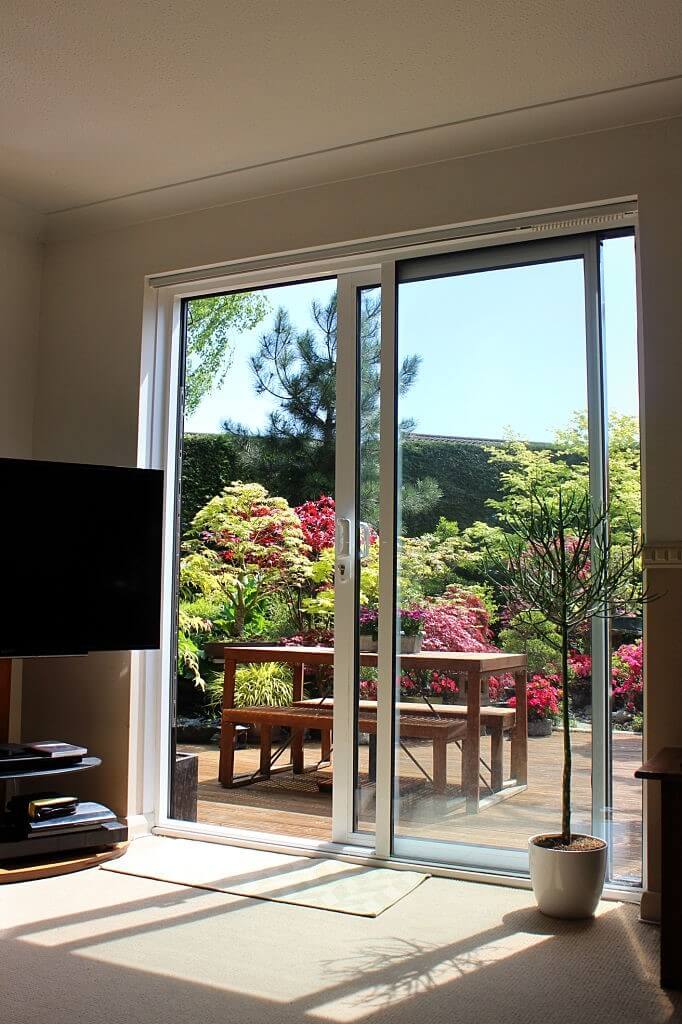 While there are many different types of patio doors that you could use, sliding doors would be the best for the patio area for several reasons.
1. They are easy to use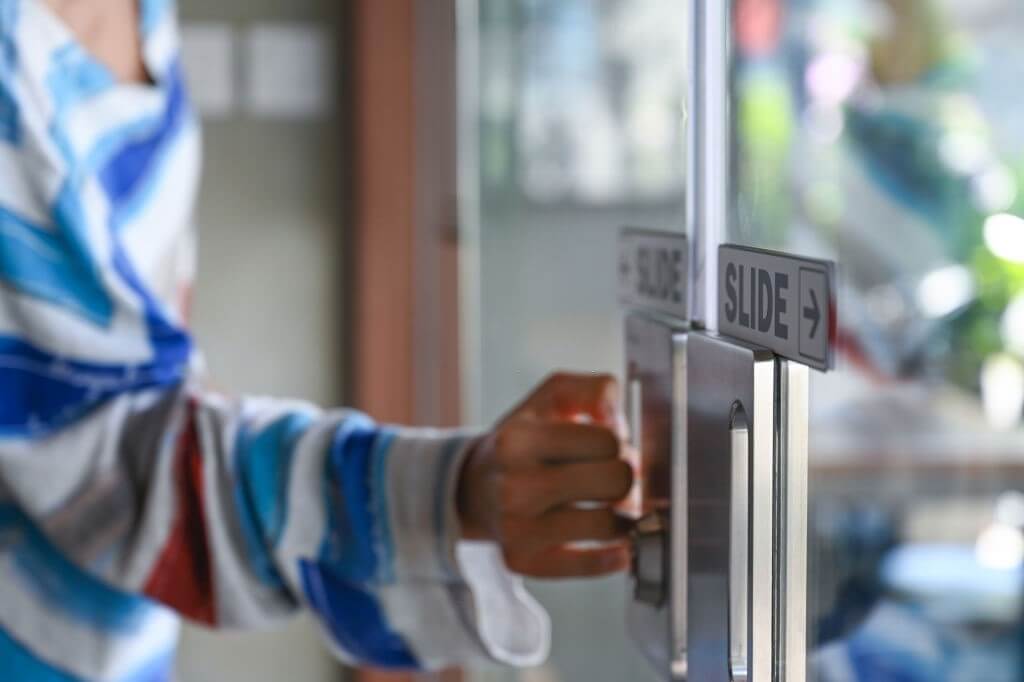 Sliding doors come with the advantage of ease of use. They do not have any complications with pulling and pushing to open them or even closing than the other designs.
2. Space-saving
Sliding doors are loved for the patio area as they significantly save on space. Remember that the patio area is usually small. Therefore, these doors would come in handy and avail extra space for the occupants of the patio.
3. Stylish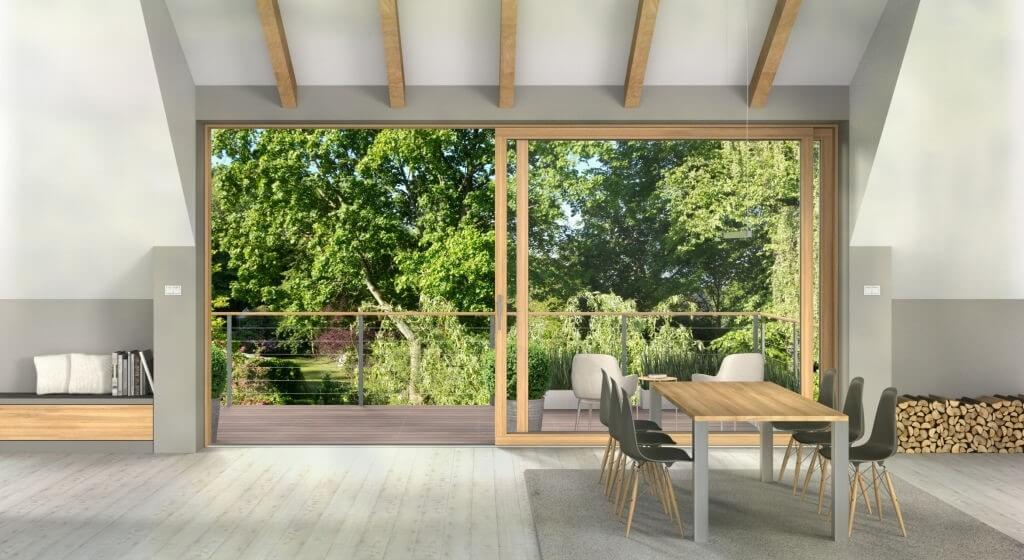 Sliding doors add modern style to the patio area. They will generally make your home modern and sophisticated.
Types of Sliding Door
There are several types of sliding doors. They include:
1. Pocket sliding doors: Ideal for limited space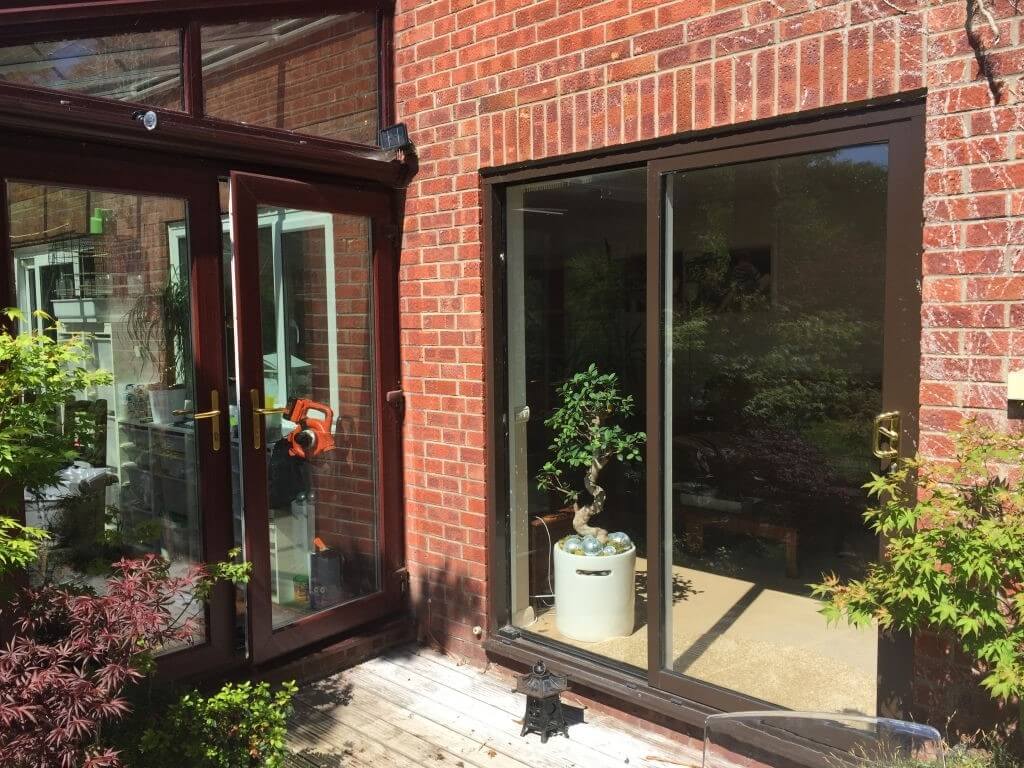 As the name suggests, the pocket sliding doors will slide right into a space in the wall and slide out of the space when you open it. If you have limited space, then this type of patio door will work perfectly. They also come in different designs and can be customized to any style you would like. The only drawback of this door is that you cannot install it yourself. You may need to call someone with experience.
2. Bypass door: Famously used as patio enclosure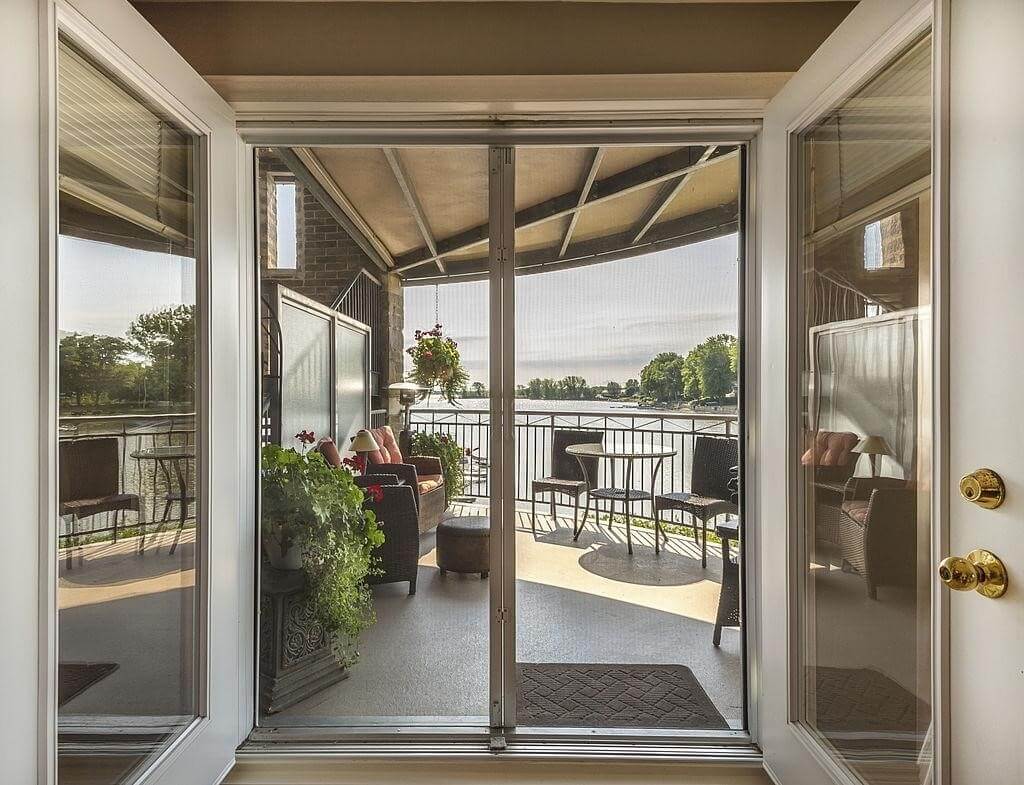 These sliding doors are opened and closed by sliding the door in one direction. These doors are simple, and with a useful guide, you can install it. These doors have tracks both above and below the door frame.
They are versatile, and you can have them in different patterns to bring a specific visual effect to your space.
Choice of door material
Sliding doors for the patio may come in different materials, ranging from wood, metal to glass.
1. Wooden sliding doors: Warm in winters and cool in summer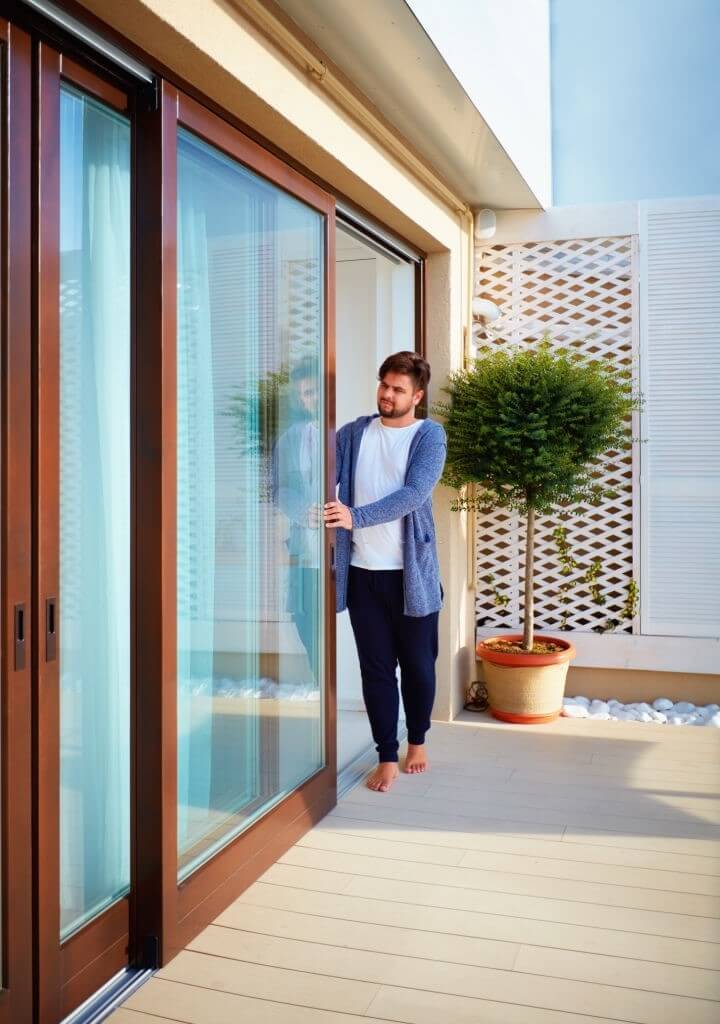 Wood is a material that is easy to work with. It brings warmth to space and also brings about natural beauty. They can be painted or stained to match the interior and for personal preferences.
Wooden sliding doors, however, are expensive, and they are demanding on maintenance.
2. Metal sliding doors: Modern look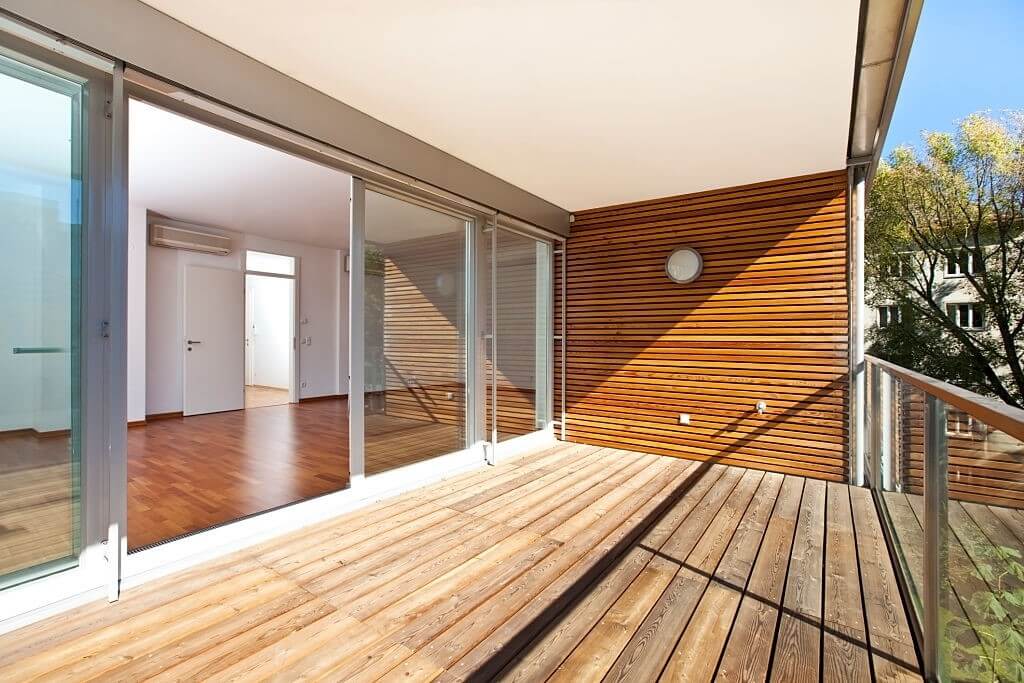 Metal sliding doors are durable as they are fireproof and strong. Also, they provide more security as they cannot be broken. However, if made with low-quality metal, they rust easily, they are limiting when it comes to architectural view, and are also heavy. This might give you a hard time pushing and pulling the door.
3. Glass doors: Protect from weather changing while giving clear view of nature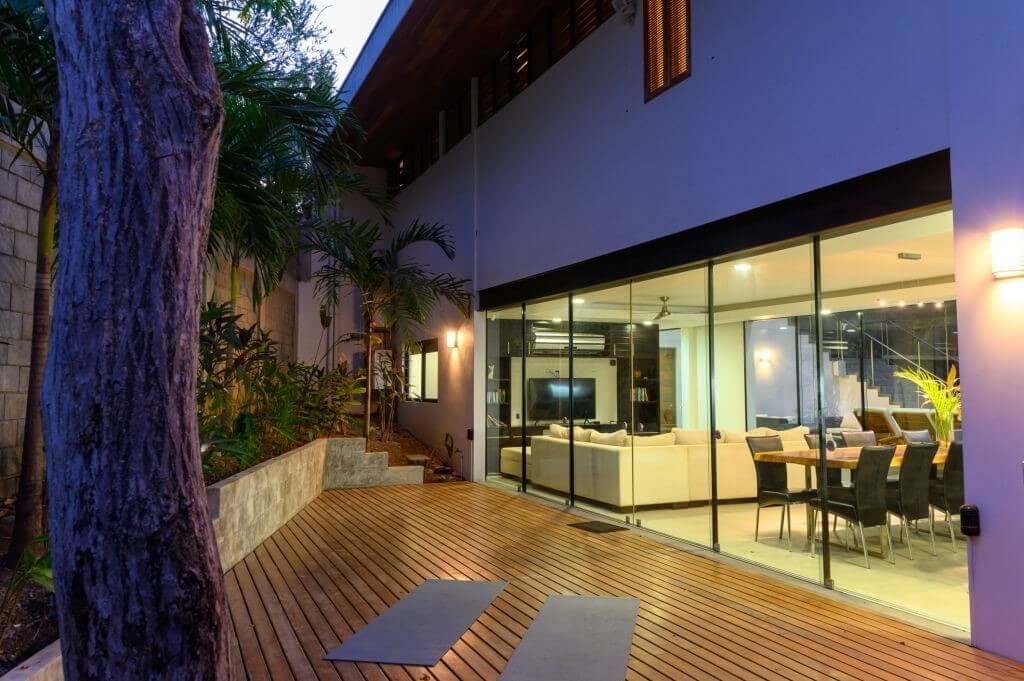 Glass doors have several benefits. They allow natural light into space, provide an architectural view, shimmer making the patio area look glamorous, and they are also easy to maintain.
You can choose framed sliding door or frameless sliding doors. Framed sliding doors come with frames made of different materials, which call for extra care from the glass. Frameless doors do not have a supporting frame. This makes them very easy to blend with the surroundings, making it the most preferred choice among homeowners.
Which type and material serve best for your patio?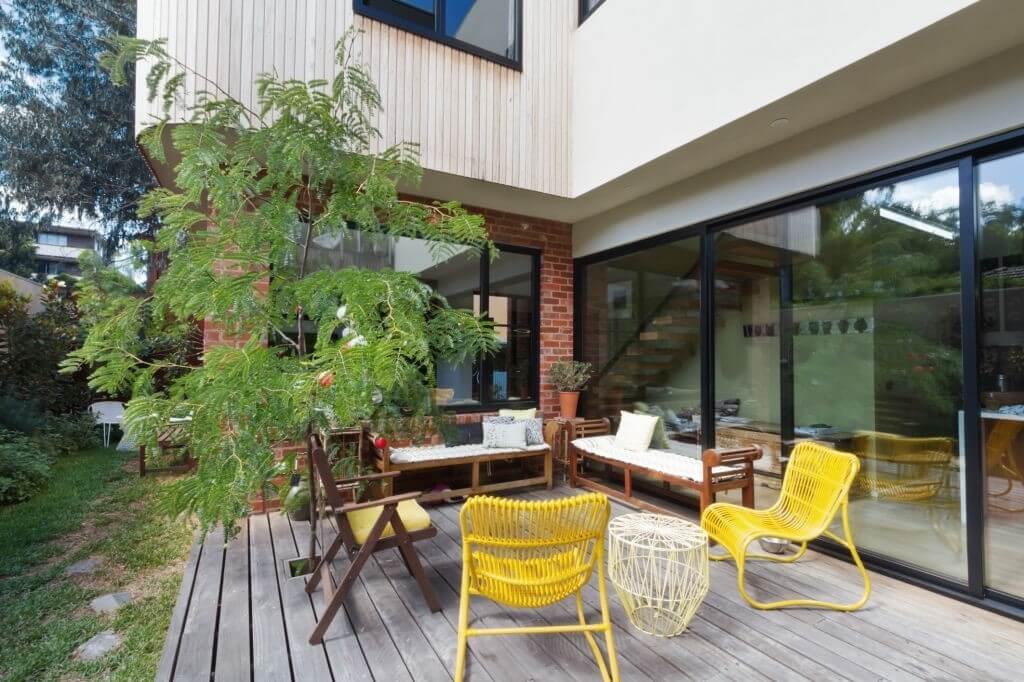 Glass sliding doors would be the most ideal for the patio area. They are transparent, which allows you to see the beautiful patio from inside the house. They also allow natural light through increasing brightness in the room. Glass doors are easy to maintain as cleaning only requires a glass cleaner and a piece of clean cloth.
Tips for choosing the right Sliding Door and standard glass door sizes that fits best for your patio
To enjoy the benefits of having a glass patio door, you must choose the best. There are a few things that you need to put into consideration when selecting a patio door, and size is one of them.
Look at the standard glass door sizes and choose one that will fit the available space. Standard door glass sizes measure up to 80" tall with a width of between 60" and 70", depends on the area. In most houses, the door frames come in this standard size to be compatible with the door sizes available in the market. To get the right fit, it is essential to measure your frame and use the dimensions to get the right sliding door. Also, worth noting, the door's size will be factored in the cost; the bigger it is, the more expensive it will be.
The door's quality is also something worth considering: make sure you buy the glass door from a reputable manufacturer. The texture of the door should also be picked depending on the functionality you expect from the door. If you want it to provide privacy, consider working with frosted glass. If you want to view the patio or the surrounding environment, you can go with clear glass.