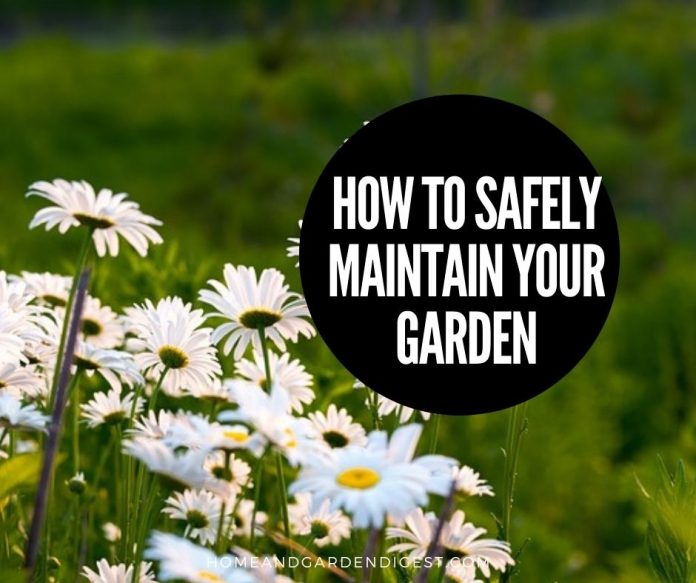 If you are one of the lucky people that own a garden on your property, you probably found yourself spending a lot more time enjoying it more than usual during the pandemic. Barbeques, playing games with the kids, growing flowers, and cutting the grass are a few things that garden owners do regularly.
Things that people who have been stuck in apartments during these strange times would have dreamed of. Not many of us thought that owning a garden would prove so beneficial. 
But maintaining your garden is more important than you might think, and not just to make it look nice. An unmaintained garden can cause damage to your property or cause an accident. Using the proper equipment is vital to ensuring your safety. 
Many people really enjoying gardening, as they find it can benefit their life such as:
Helps lower blood pressure

You can burn calories

Help reduce stress

Some claim it helps improve sex lives
People must remember that there are lots of potential hazards that they need to take into consideration every time they get to work in the garden. 
For more information on maintaining your garden, contact landscaping Austin Texas.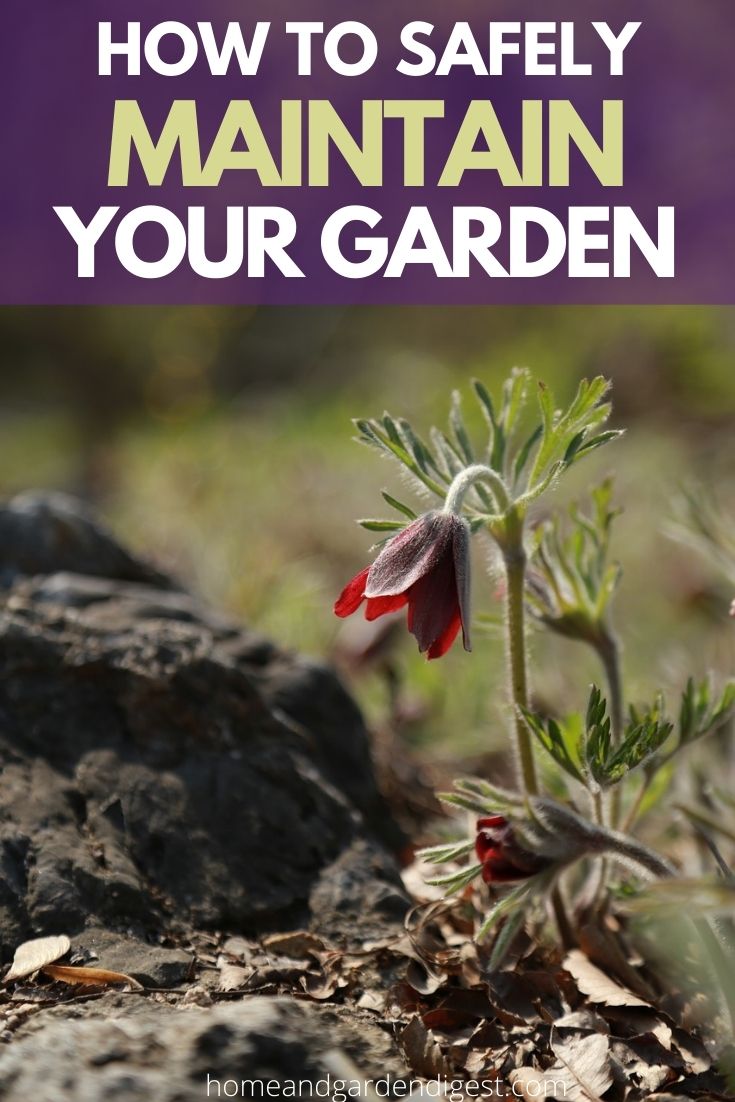 What Safety Equipment do you need?
When gardening, you should consider investing in high-quality safety equipment to help reduce the risk of an accident. Here are some of the safety gear you should consider purchasing:
Heavy work gloves: To protect your hands from cuts and to avoid getting infections, buying high-quality heavy-duty work gloves will help. Not only will they help protect your hands, but they will help stop you from putting your hands in your eyes. These gloves will help you get a better grip on a tree or a shovel. 

Hard hat: If you are using a chainsaw, or chopping down a tree, a hard hat can help you avoid sustaining a head injury. There are plenty of hard hats available on the market with a screen that helps protect your face. Again, if you are using a chainsaw or similar equipment, this will add extra protection.

Earmuffs: If you are using loud machinery in your garden, such as a lawnmower or a motorized hedge clipper, consider purchasing earmuffs to help protect your inner ear. 
Any of these items are readily available at your local DIY store and there are lots of websites with an array of different safety equipment available for your garden. 
Be Careful not to Spend too many hours outside in the Sun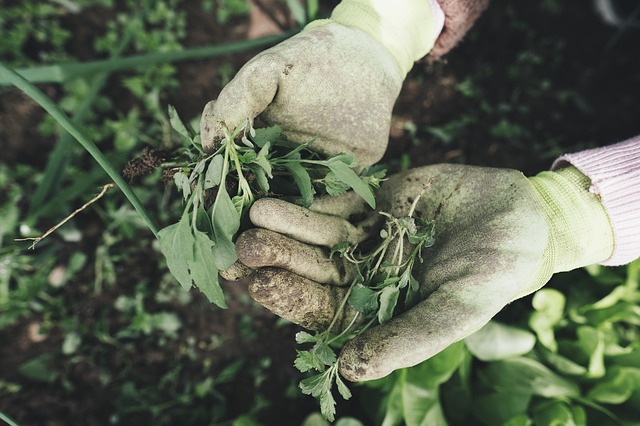 Although spending the entire day out in the garden making it look great sounds tempting, keep track of how long you spend in the direct sunlight, especially during extremely hot days. 
Remember to take several breaks in the shade and plenty of lots of water to keep you hydrated. If at any stage you don't feel well, perhaps lethargic or dizzy, there is a possibility you might be dehydrated.
If this happens, and you have sachets of electrolytes, drink them to hydrate your body. If you don't have access to electrolytes, you can add salt into distilled water or drink a sports drink to help replenish your body. 
Don't forget to take care of your skin. When you spend the day gardening when the temperature is high, don't forget to wear protection. Sun creams, a hat, long sleeves, and a collar can help you avoid getting burnt. If you decide not to wear a t-shirt, don't forget to put cream on your back and neck. 
Be careful not to Overexert Yourself
If you plan on doing a big day of gardening, the chances are you are going to be lifting heaving bags, pots, flowers, etc. throughout the day. If you don't do the proper lifting technique it can lead to sprains, tendonitis, or even breaks. 
Some people treat gardening as a physical sport, and they warm their body up by doing stretching exercises before they start gardening. This is a great idea to avoid injuries. Even after you finish, a warm-down session is ideal, so the next day your body doesn't feel like you have spent the day at the gym lifting weights. 
One more thing that you should keep an eye out for is Carpal Tunnel Syndrome, which can originate from straining your wrists and hands repetitively. 
Conclusion
Examine your garden regularly. Things like rotten trees can cause lots of issues, especially during a storm. If you are considered, perhaps removing the stumps might be your best option. 
Remember not to leave tools lying around in case children were to handle them. Storing this equipment in a secure shed or other area is vital.
Be careful using chemicals in your garden. Understand the dangers of any form of treatment you use on your property. 
Keep an eye out for harmful bugs. Infected ticks can cause lyme disease in humans, which can cause serious long-term problems. Before you go back into the house, check yourself thoroughly to see if any ticks are on your body.