Looking for a cute and simple art project for kids? Try these fun and easy paper finger puppets that children are guaranteed to love.
Paper finger puppets can be assembled from cardboard or even card stock. They are simple to make and require only a few basic supplies. Kids will enjoy drawing or tracing a favorite character and then staging their own paper finger puppet shows.
Supplies
Pencil
Sturdy paper—cardboard or cardstock
Glue
Crayons
Colored pencils
Scissors
Glitter (optional)
Stickers (optional)
Scrapbook materials (optional)
Magazine clippings (optional)
Picking the Image For the Paper Puppet
Children should start by tracing or drawing the shape of whatever they want their puppet to be onto a sheet of standard, unlined white paper. Storybook characters and animals are good suggestions to spark an undecided child's imagination. Some children may prefer printing an image from the computer and making that into a puppet. Either way, they will get a thrill out of turning a favorite character into a special new toy.
Decorating the Puppet
Colored pencils work well for sketching facial features and tiny details onto the paper puppets. Younger kids may prefer working with crayons, depending on how complicated the image is that they have chosen to draw. Glitter is a fun addition to many of the puppets, especially fairy tale or holiday themed ones. Kids might also think about adding stickers, scrap book accessories, or magazine clippings that compliment their drawing.
Cutting the Puppet and the Finger Holes
Once the drawing has been completed to satisfaction, an adult should help the child cut it out with a pair of scissors. The next step is to take some clear glue and paste the drawing onto a square of cardboard or cardstock. Let the drawing have several minutes to dry onto the cardboard/cardstock. Then, carefully cut it out with the scissors.
To turn this into a puppet, draw and cut two finger-sized circles near the bottom of the figure. An adult should help younger kids with this part, since it needs to be fairly exact. Once the holes are cut, a child should be able to slip their fingers through the puppet and begin the show.
Tips For Backdrops
Kids might wish to color scenes and backdrops to go with their finger puppet shows. Pieces of cardboard work well for this project. Markers, colored pencils, or crayons can be used to draw the simple landscapes and designs. The leftover magazine clippings can also be used for this, as well as any extra scrap book materials. For a slightly more realistic look, kids can print images from the computer and glue those to the pieces of cardboard.
Paper Finger Puppets Craft Projects
1. Paper Cone Finger Puppets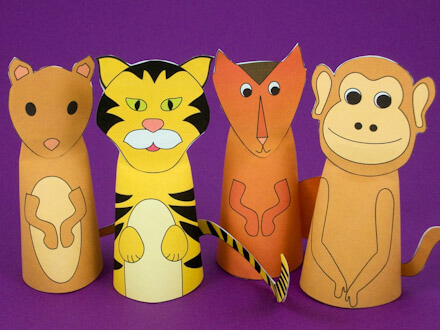 2. Origami Finger Puppet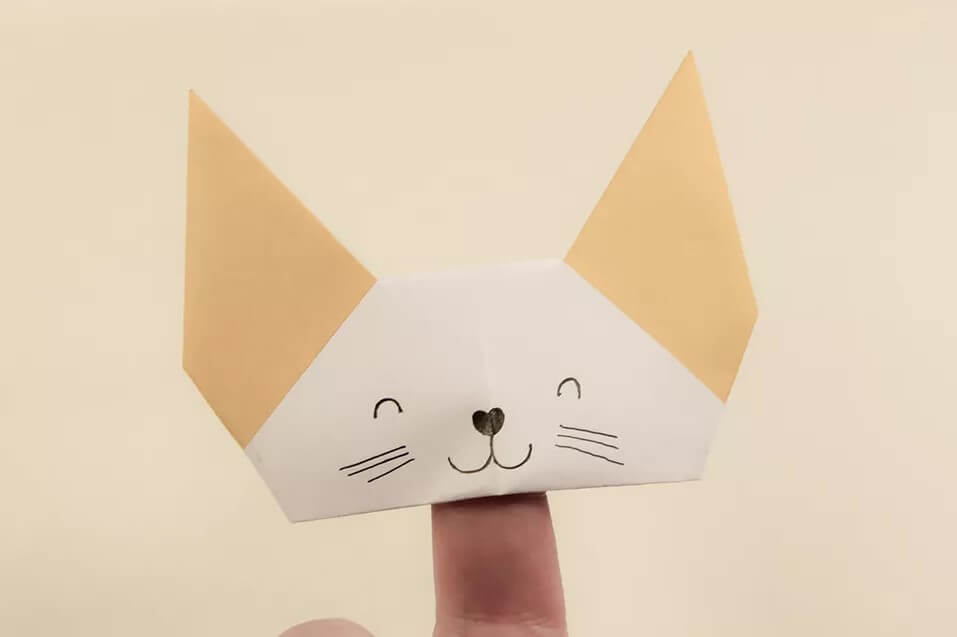 3. Paper Mouse Finger Puppet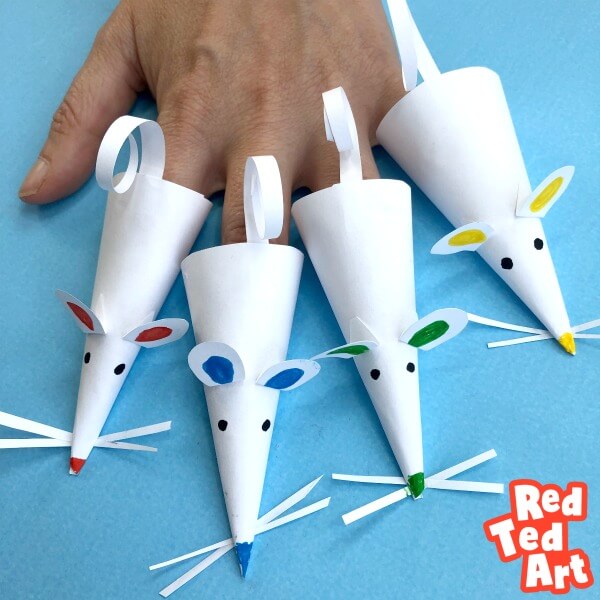 4. Felt Animal Finger Puppets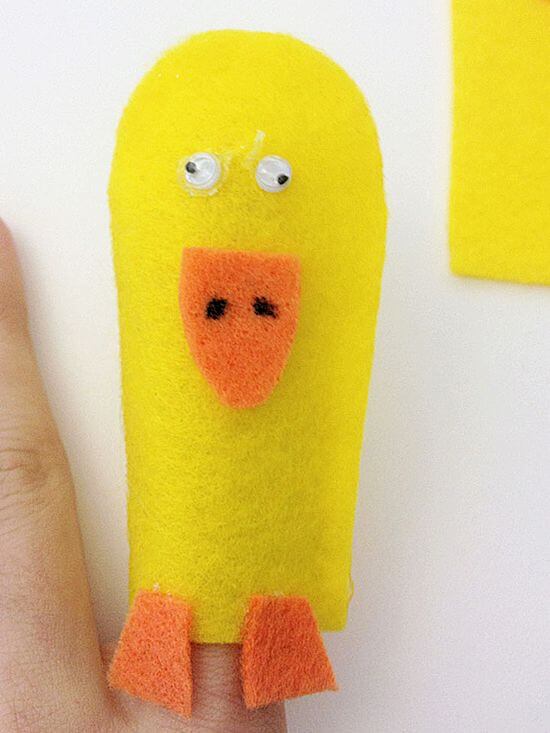 5. Paper mache animal finger puppets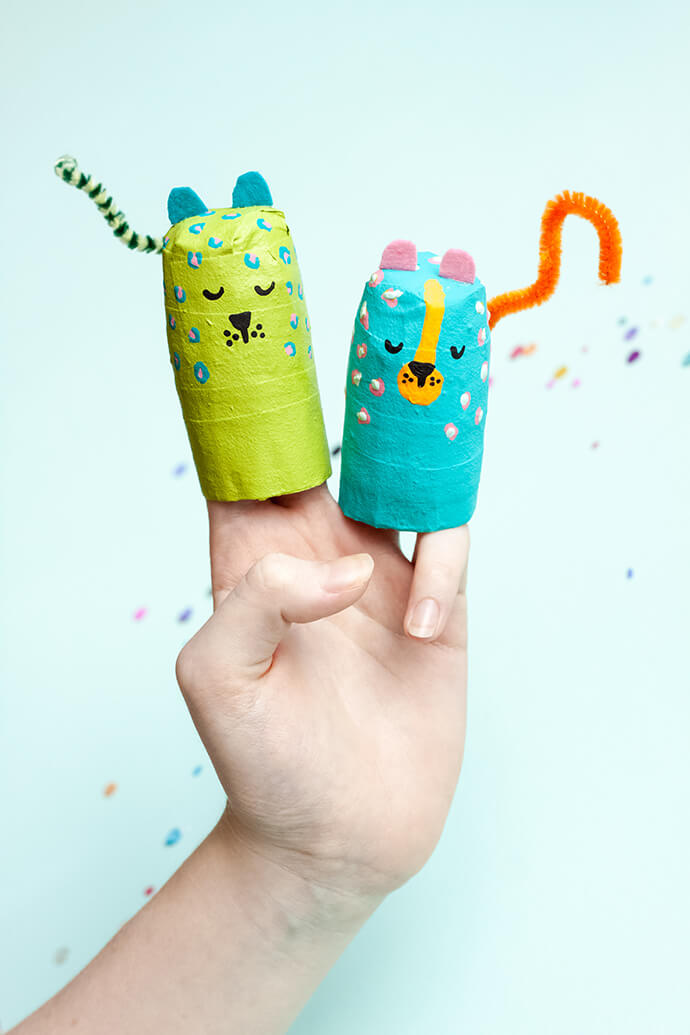 6. Halloween paper finger puppets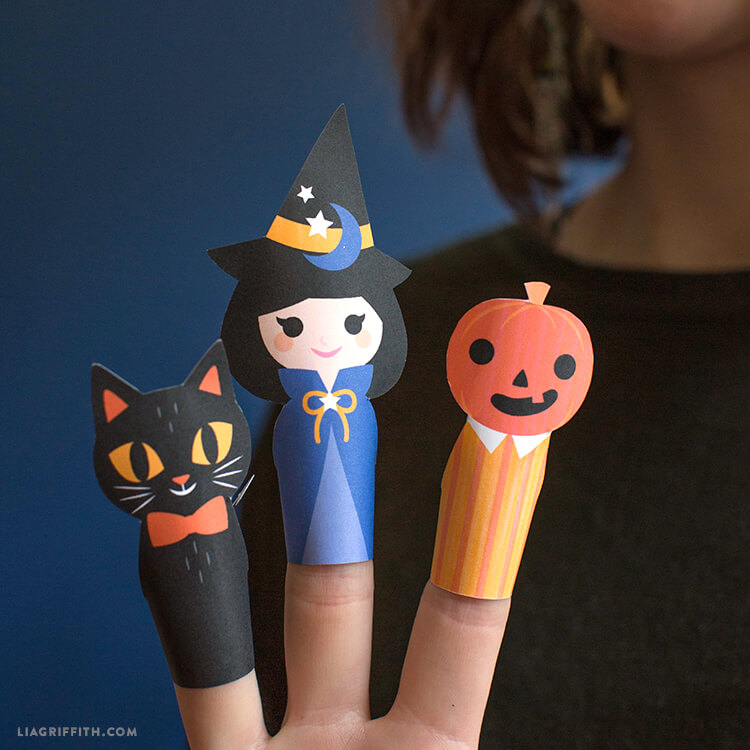 7. Colorful animal paper finger puppets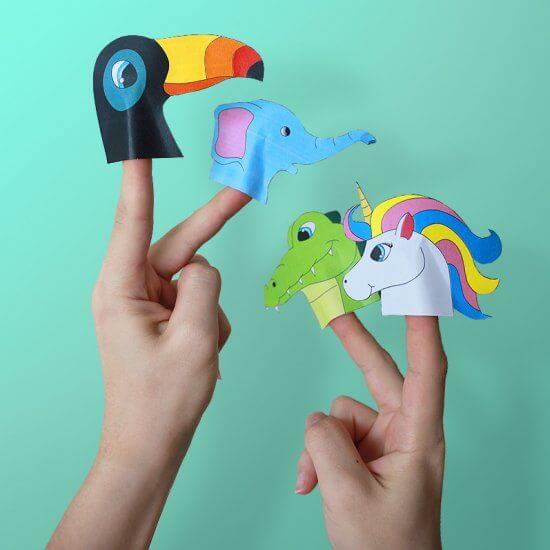 8. Paper finger puppets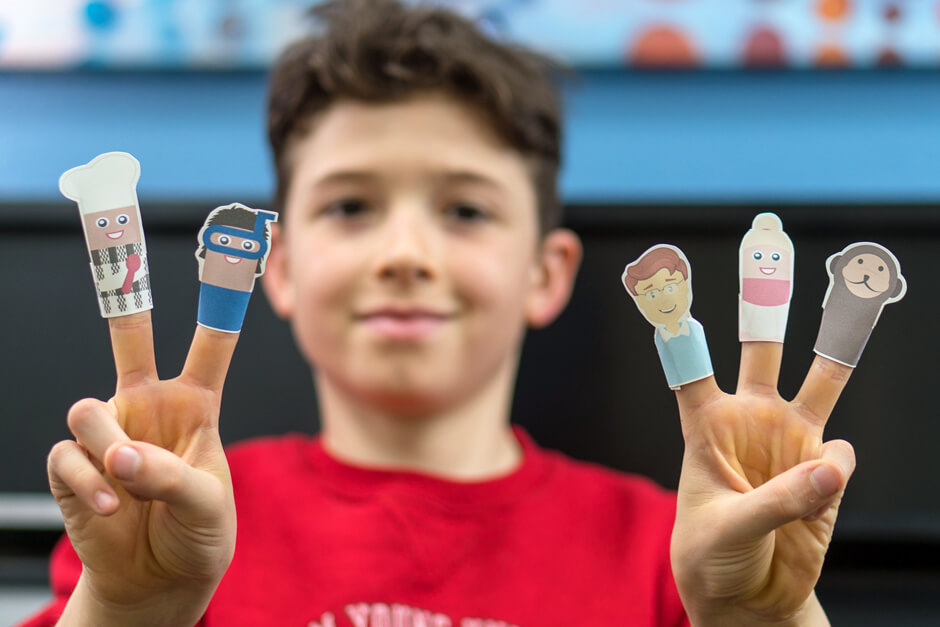 9. Finger puppets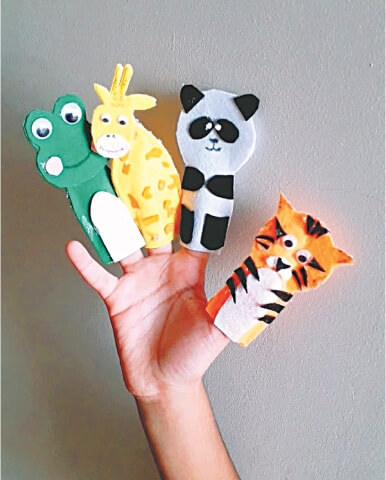 10. Elephant finger puppets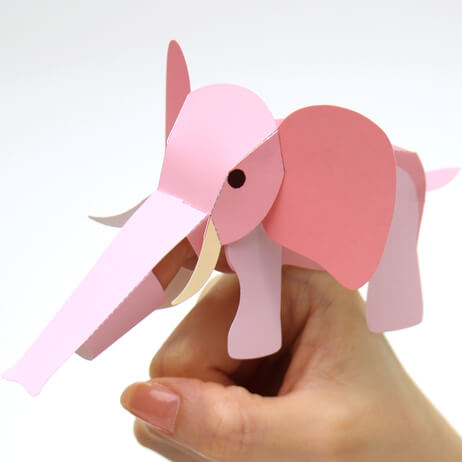 11. Paper Turkey Finger Puppet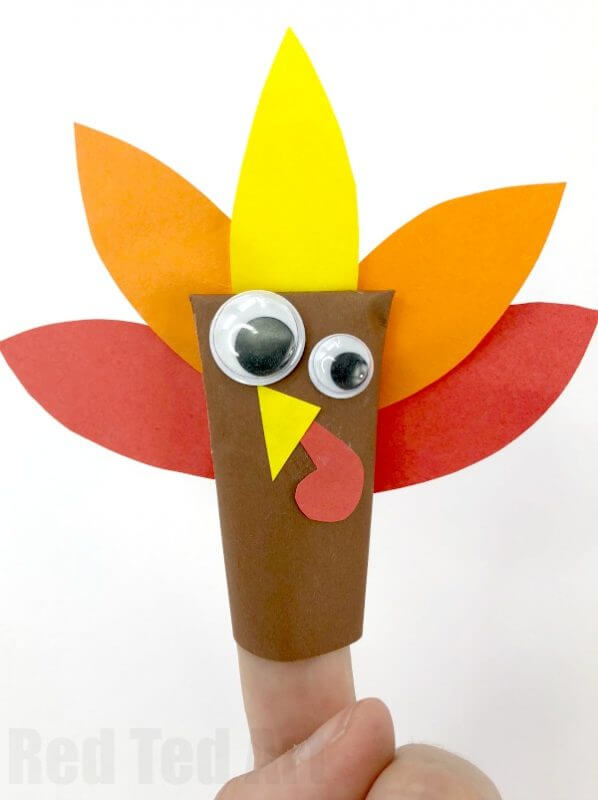 12. Origami Finger Puppet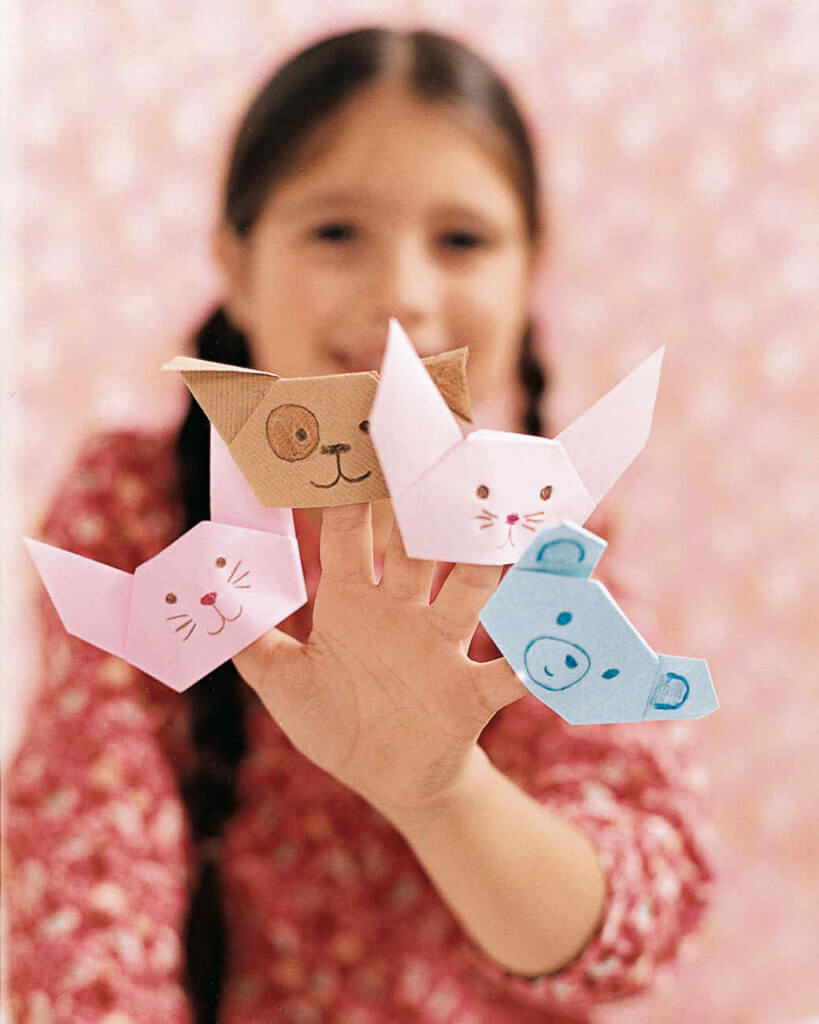 13. Finger puppets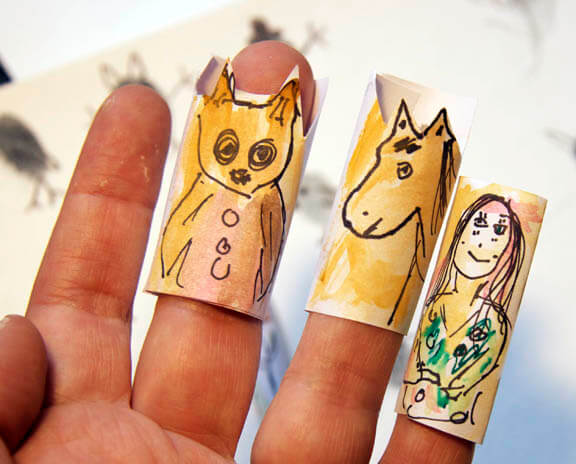 14. Halloween Monsters Paper Finger Puppets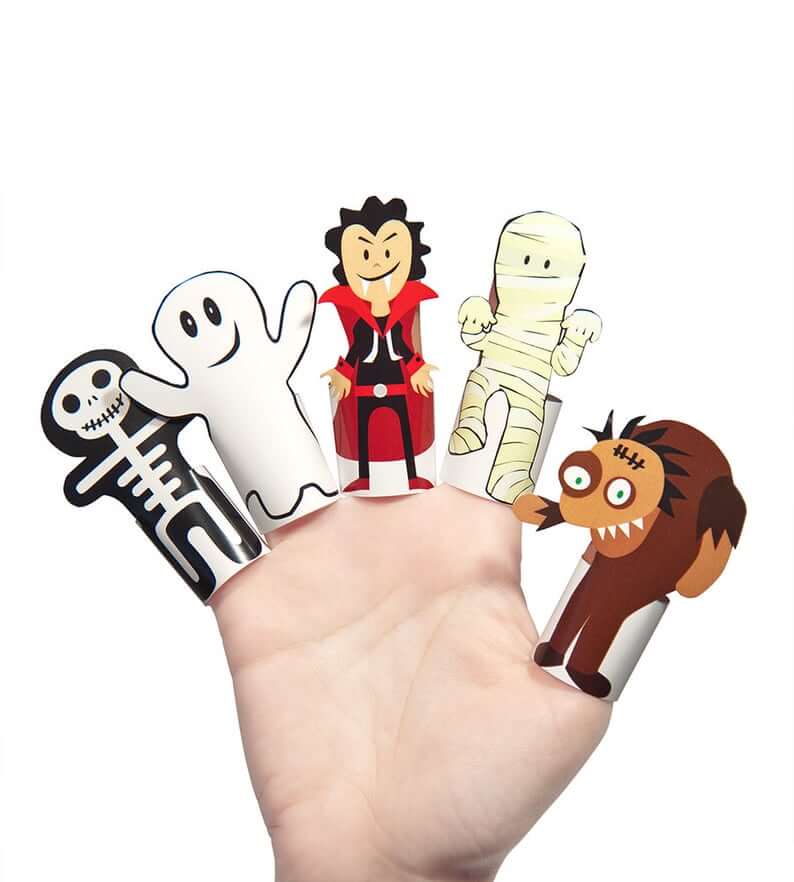 15. Paper Dolls and Finger Puppets