We do everything possible to secure our houses, but in the process, we frequently ignore our backyard. The issue is that, while you may believe there is nothing valuable in your backyard that needs to be protected, a high percentage of thieves really employ this method to break into your property.
 As a result, your yard is absolutely something you should make an effort to secure against unauthorized trespassers – especially if you have valuable equipment laying about. Here are a few ideas for making your outside environment more secure.
First on the list is a good fence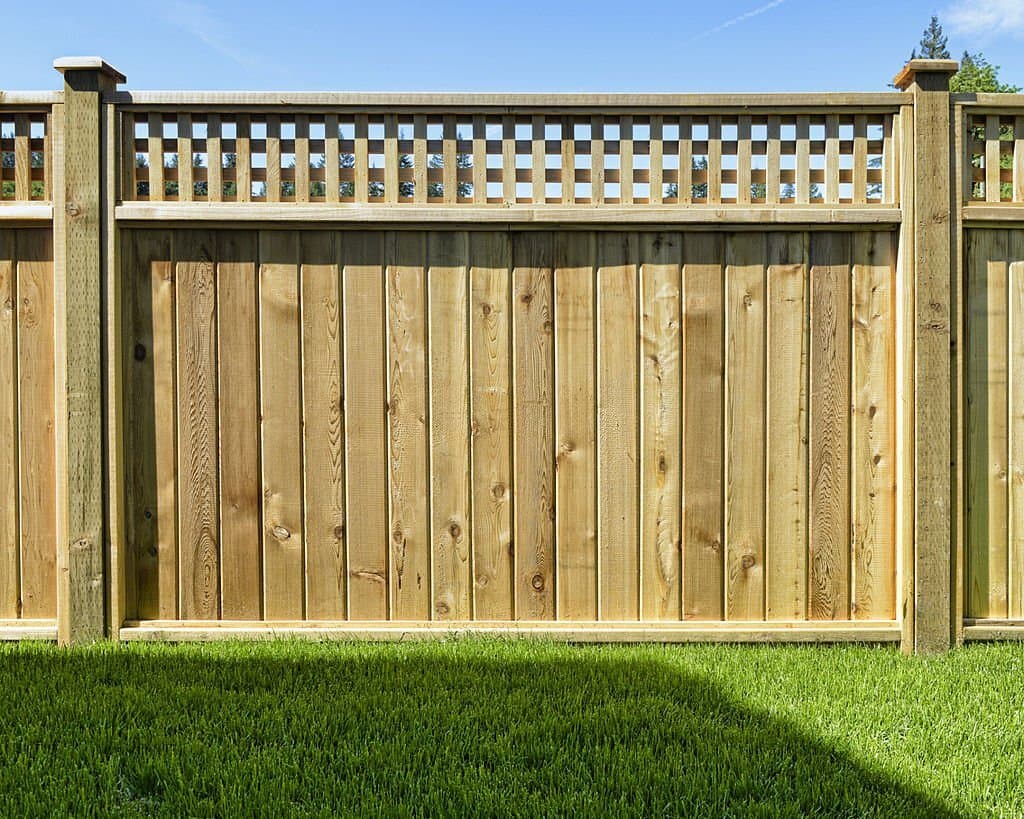 First and foremost, if you haven't already, invest in a sturdy fence. Make sure you choose a difficult-to-climb style: in this case, both the height and the style are vital. Picket fencing with pointed ends is a fantastic option, but if you want extra seclusion, you may go a step further.
Just make sure the construction is strong yet difficult to scale. If you currently have a fence, evaluate its security and, if required, enhance it. Any damage should also be fixed as soon as possible. Fence company in Austin Texas like True Built Fencing can help you with fence design or repair.
Enhance outdoor lights
If you leave your yard dark and unattended, it becomes an easy target for robbers. They will be discouraged, though, if your garden is well-lit and there are no dark places appropriate for hiding. Motion sensor lights are your best choice for saving electricity. These are cheap yet effective at making your garden more secure. Place them near entrances, stairwells, patios, or even your fence. When they detect motion, the bright lights turn on for a short period of time, deterring intruders.
A decent porch light that lights the area surrounding your front door allows you to find your keys and access your house more easily, increasing your physical security while also making your entrance door an unappealing access point for unwelcome intruders.
If your house has a back door, you'll also want strong lights for your back porch to spotlight your back door to make it a less appealing access point.
Accent lighting that spotlights appealing landscape elements may also be utilized to reduce dark areas in your front yard, side yards, or back yard, ensuring fewer possible hiding locations for house burglars searching for an easy target.
Get alarmed system
Consider installing a safety system in your yard to add additional security. While this is a more expensive purchase, it is unquestionably one of the most efficient methods of defending oneself from burglars.
These solutions may contain quiet alarms that will warn you as well as the monitoring station if something odd occurs, which is a very helpful feature because you will be able to respond even if you are away at the time. Furthermore, making it evident that you have a high level of security is a really powerful method. Display the necessary signs or stickers, and make absolutely sure your cameras are plainly visible — this alone may deter someone from trespassing, as they will be terrified of being caught.
Get a dog
Having a beloved pet and a lifelong buddy may be more beneficial than you realize. Aside from providing you and your children with many laughs and memories, acquiring a dog for your yard is a great way to make it more protected.
Of course, merely owning a dog would not provide you with complete security, but who wouldn't be frightened with loud barking in the dead of night? Robbers may be scared away by the prospect of being detected, even if your pet is not a biter.
Padlocks
Padlocks are also a must-have when it comes to safeguarding your stuff. These are affordable, but they will provide you with the peace of mind that no one will be able to access your valuable tools and materials. If you have a garage, you should obviously protect it, as well as your entrance or rear gate, but you might also consider a smaller padlock for your extendable hose reel. Just be careful not to misplace the keys!
Use anti-climbing paint
Finally, if your outdoor wall has easily available 2nd ports and façade characteristics that make it simple to climb, consider coating it with anti-climb painting. This paint includes a non-drying oil which maintains the paint wet and slippery over time. This not only makes it difficult to climb, but it also gets the climber's hands muddy, making it easier to identify them.
When it comes to house security, don't forget about your backyard. To achieve the greatest security, use these strategies in tandem.