Open floor plans remain among the most popular designs in a contemporary home setup, especially if you have ample floor space. However, while the concept is popular, most homeowners find it hard to decorate it.
In the process, some end up having many unwanted items and eventually making the house have an undesirable cluttered look. The only thing that such an open plan setup needs while decorating is good planning to ensure that everything is in place as it should. Here are ways on how to do it:
1.  Don't Overdo the Furniture
As we mentioned earlier, every homeowner should be careful what kind of furniture they buy and how much they put into their homes. It's easier to crowd a home with an open floor plan since you know you have ample space for furniture.
Ensure that you select the correct size of furnishings for your home and the kind that will be well spaced out into the room, giving space to hold a conversation and move around effortlessly. Also, don't fall victim to keeping the middle of the room bare and arrange your furniture in a uniform style. To confirm that you have set up your home properly, stand at any angle in the room, and you will see everything in the room.
2.  Use Uniform Flooring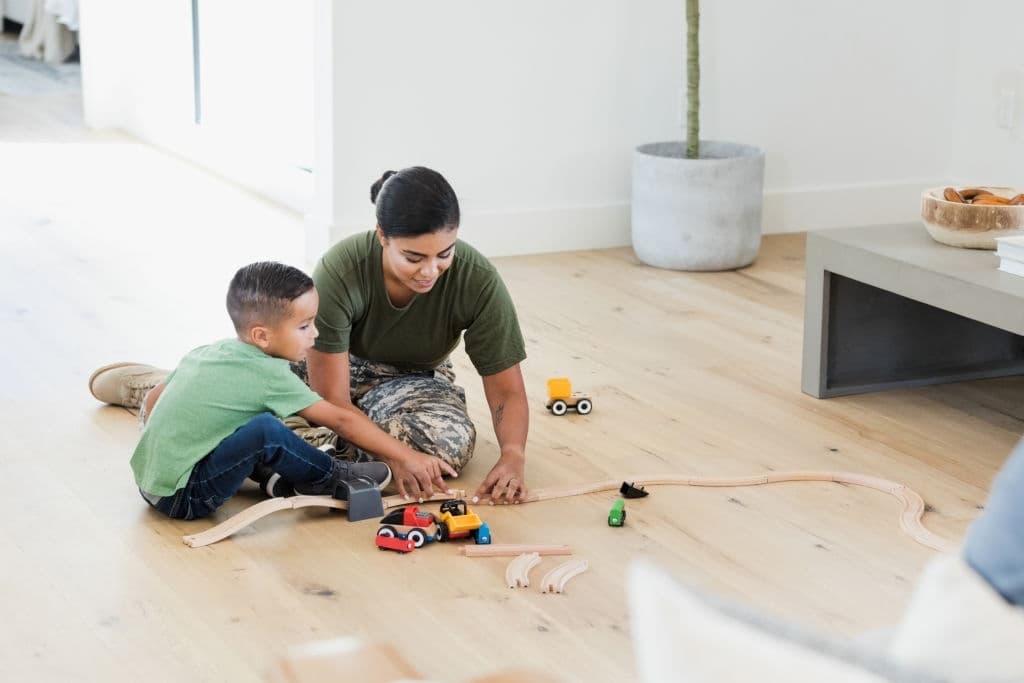 The temptation to use different kinds of flooring in an open floor plan is high, and really, there's no rule that you must stick to one type of flooring throughout your home. However, this gives your home a clashed look despite choosing similar floors. Therefore, the clever way to do this is to use one-floor type throughout your space.
To add more spark to your floors, ask the flooring contractor to arrange the type of flooring that you've settled on in a diagonal style throughout the home and add, later on, add colorful rugs, especially to the functional areas.
Rugs SF is the best place to buy modern rugs in the San Francisco Bay Area. With a wide selection of colors, styles, and materials to choose from, you're sure to find the perfect rug for your home or office.
3.  Use Uniform Paint Color
Just like the flooring, the temptation to use different color shades in your home is equally high. However, this is greatly discouraged because paint colors can be tricky to match up. Home designers would be best suited to advise what colors to combine if you still need to recreate your home's look. We emphasize using the same color to prevent disrupting the visual flow.
Use neutral but bright color shades like gray, blue, or green since they're perfect light reflectors, and they'll make your room appear bigger and neater as long as it's well done. Color also applies to the choice of furniture or fabrics you buy for your home. Despite using bubbly colors, ensure that they all sync together to give that perfect look.
4.  Consider The Windows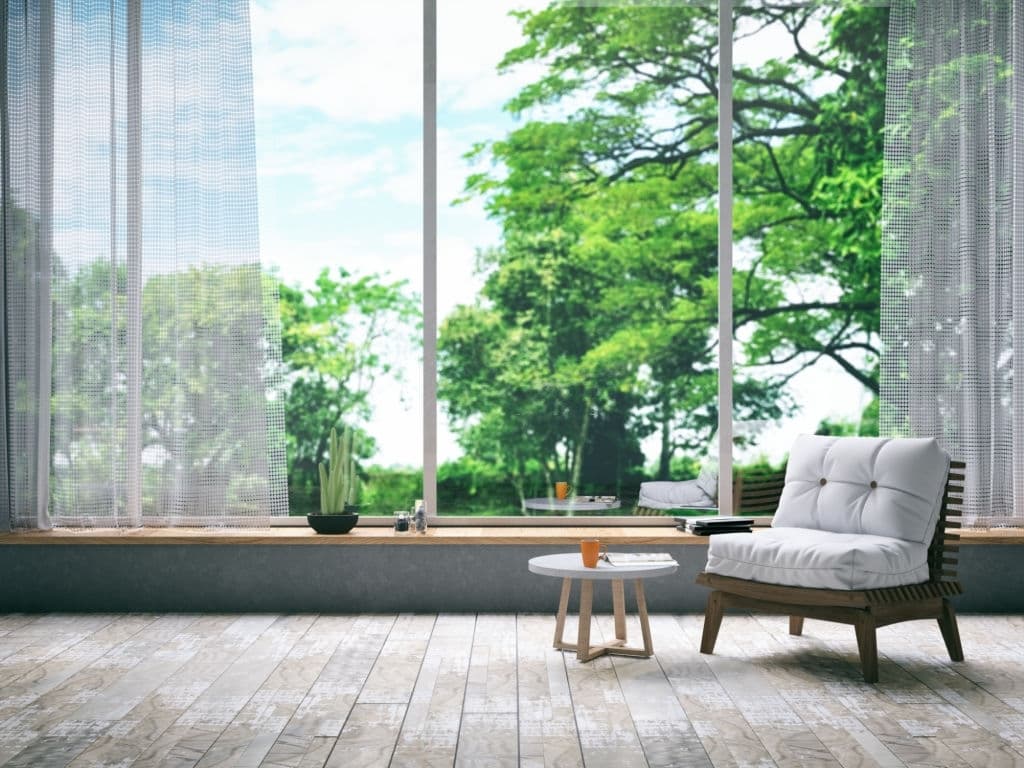 In an open floor plan room, the ideal windows should be large enough to increase the abundance of natural lighting in the room.
Besides that, you can avoid using curtains and consider integrating the modern window system by adding blinds inside glass to control the amount of light getting into your home efficiently.
The home contractor will help you choose the best blinds ranging from magnetic, solar-powered, or hard-wired that will best suit your home. Any of those blinds will help enhance the modern look of your home, and they will serve your home for a long time.
5.  Take Care of The Lighting
In every home, lights play a critical role in determining the occupants' mood. Besides enhancing natural lighting, as we discussed, artificial lighting must not be ignored, especially in an open plan layout. If you have ample floor space, you should also have sufficient but comfortable lighting equally distributed throughout the room.
Different owners have different tastes in illumination depending on their personalities and preferences. Some would rather maintain the simple lighting energy saving fixtures while others would prefer using attention-seeking lighting modern fixtures like chandeliers or pendants.
Either way, as long as they both illuminate your home as they should, the choice is dependent on you. Alternatively, you can decorate the living areas with the more attractive fixtures, the rest of the rooms, and the home exterior with simple lighting fixtures.
6.  Upgrade The Storage Facilities
It's no doubt that most people struggle with how best to store and hide things to minimize visual clutter. Balancing out the available storage options in any home is not too easy. However, you can seamlessly add many family-friendly options to your home.
Most recently, the built-in shelves have been a lifesaver for most homes to hide the clutter away perfectly. Also, as you purchase furniture, consider buying multipurpose furniture, especially those containing hidden storage. That way, it gets easier to arrange your room as you want and tuck away the things you're not currently using without strain.
7.  Add Statement Pieces in Each Room
Your home offers the perfect chance for you to display your personality, class, and style. So, you shouldn't be afraid to showcase it! You can show statement pieces in the form of anything like your life achievements, loved ones, hobbies, or creativity.
Despite ensuring that each room has a consistent look, they should equally have an attention-seeking object that makes it unique and easily stirs up a good conversation among your guests. One piece of art in each room would be enough to send a message to them.
8.  Add Plants to Your Décor
Despite your location in this world, you can't lack the perfect plant option to top up the rest of the décor. Besides, live plants also add that extra outdoor nature feeling into our homes, and they are good at visual separation if needed. Also, remember that each plant has its water, air, and sunlight requirements, so keep this in mind while looking for the best plants for your indoor space.
We also know that some may view live plant additions as another stressful "commitment" to keep up with due to the maintenance work. We don't want to stress you with extra work, and that's why we also have artificial plants which can still work the magic. You'll only be required to dust them and replace them whenever you want to frequently.
Decorating an open floor plan may seem hard, but don't be in a rush. The best way to do it is to zone out each place and think of the perfect ways to recreate them to showcase the look that you want. If you need extra help in this process, consider consulting a professional designer who will advise you best on what to do. Eventually, you will be a pro at it!
About the Author
Jenn Walker is a freelance writer, blogger, dog-enthusiast, and avid beachgoer operating out of Southern New Jersey.