Have you hired interior designers to make a perfect home décor? Although they focus on aesthetics, it is essential to emphasize functional aspects. Without electricity, you cannot comfortably stay in your room.
Every modern household has electrical appliances that affect the home décor. Thus, choosing the right electrical system is a must. Electricity consumption is increasing every day, and an electrician plays an undeniable role in setting up your home interior.
Moreover, the best electrician decides on the perfect place for installing the electric appliances. From living room to bedroom and kitchen, everywhere needs electric connections.
How does an electrician bring perfect to your home decor?
Switches, fuses, and outlets
Electric boards and switches are essential for every room where you have installed appliances. You can hire an electrician in Los Angeles to fit the outlets and switches. You may also inform your electrician about the devices installed in your room.
Skillful electricians will make the proper positioning of the electric boards. As a result, you can operate your device smoothly. They also ensure that the switches are easily accessible to you.
It is mandatory to have some fuses with the wiring connection. When there is an electric fire hazard, fuses will keep your house secure. Professional electricians are highly knowledgeable about placing the fuse in any building.
Install lights and ceiling fans
Fans and lights are the most important things for every home. Without an electrician, you cannot install them. The electricity specialists will create a proper connection for these systems. They connect your lighting systems and ceiling fans with your switchboard.
Furthermore, choosing the right location is one of the major steps for installing them. The electrician will make a decision based on your room size. You may need more than one light in a spacious room for better visibility.
Professional electricians create a circuit diagram to prevent potential disconnection in some cases.
Install decorative lights inside and outside your house
You may occasionally need to install decorative lights to make your house look more beautiful during the festive season. These lights create a unique effect on your house. But, it is not easy to choose the right place for these lights. That is why you need the electrician's help. From pendant lighting to floor lamps, there are several choices for you.
Ensure the effective use of the lighting systems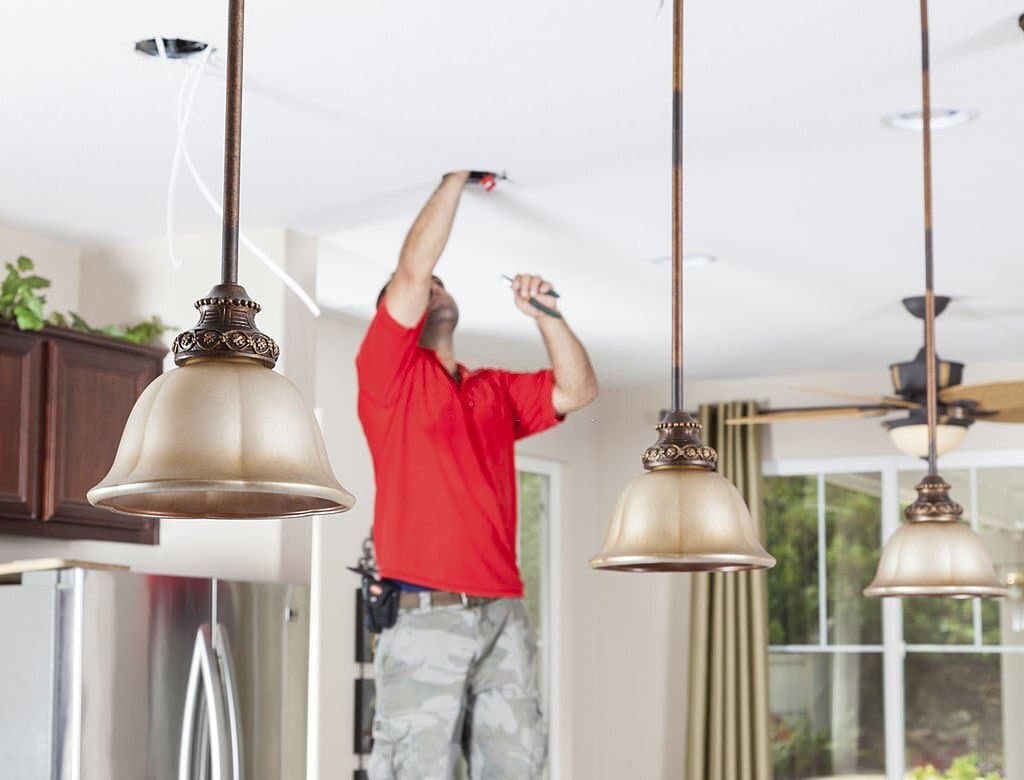 The electrician will give you tips for choosing the lights for your home. For instance, you can avoid installing multiple low-voltage light bulbs. The better option is to use brighter, bigger, and more efficient light bulbs.
Thus, you can buy a 28W T5 tube light for your room, as it is better than multiple incandescent lamps. Some homeowners try to conceal the lights, but it reduces their effectiveness. So, you have to do it in a way that minimizes the light energy.
The LED bulbs have become highly energy-efficient options, and they are best for decorative purposes.
Let your electrician choose the best lights for every room. You can discuss your needs with your chosen professional.
He will also implement task lighting that saves electricity. This lighting is best for a room used for different activities. When you do not do any activity, you can turn off the light. For instance, a reading lamp is useful while you read books.
Installing different appliances in your kitchen and other rooms
One of the most important kitchen appliances is a refrigerator. You can contact the electrician on the day when you buy a new refrigerator. He will help you in purchasing the most energy-efficient fridge for your everyday needs. The best electricians know about the available features of modern appliances, and that's why you can call them for help. Moreover, proper installation of your refrigerator will ensure its optimal functioning.
Another common household appliance that needs professional installation is a dishwasher. Some homeowners rely on plumbers to deal with dishwashers. However, it is good to hire a team of highly qualified electricians.
Electricians will also assist you in installing ACs, cooktops, freezers, wall ovens, microwaves, washers, range hoods, TVs, water filters, and garbage disposals. These appliances need complicated wiring, and a trained electrician can manage them efficiently.
Co-operate with your electricians to get the desired service
You can make a list of devices and appliances that need electric fittings. It will let your electrician know what you want in your house. Professionals in this field will adjust the electric boards and decide on the number of circuits for the setup. Certified electrical engineers may also create a custom electric design for your room.
Why do you need electricians for electrical system installation?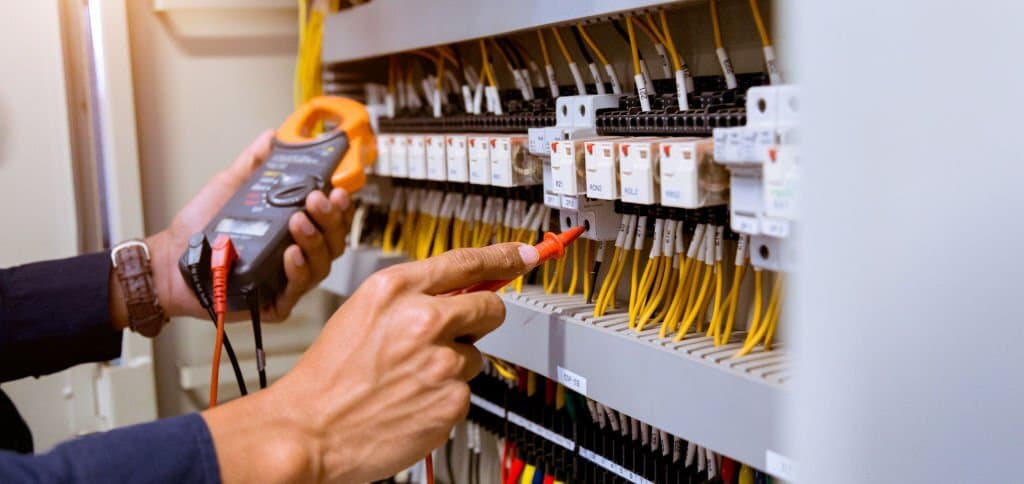 Professional electricians have undergone training and gained knowledge about electrical wires. Thus, for proper wiring, rewiring, installation, and repair works, you can choose them. Complicated electrical jobs become easier with a minimal effort. Do not try to do these tasks on your own. DIY installation will waste time.
Qualified residential and commercial electricians have learned about modern appliances. That is why they can easily manage any issues with them. Moreover, you may remove your doubts by making questions to your electricians. They will also guide you on how to use your new electric systems properly to make them long-lasting.
Another reason for calling electricians is for identifying the safe place for any installation project. You must not choose a single place for every device. It will result in electrical overloads. The dedicated electrician will inspect every room and detect the right spot for this purpose.
Household electric appliances last longer with proper maintenance. Some, you can ask your electrician to give some useful tips. He also knows the tricks for saving energy. So, you may have lots of queries related to electric devices.
Look for the best electricians for electrical setup in your house. Ask them for an estimate for their electric services. You will get the best solution at a reasonable rate. Establish a long-term relationship with your electricians and call them for any issues.