Selling off your old family house can be an emotional and yet stressful process, with lots of things to consider, especially if you have owned it for ages.
Before you make a move to sell off your old family house, it's of great benefit to look towards adding value to the property. If you have available funding and have spotted an area in the home that needs upgrading, then you should consider making that big move.
To help you out in this situation, we have put together this guide on factors to consider when selling your old family house. You should find it very handy as you'll discover important things to consider before making that big move. 
First, declutter
Avoid ignoring this important factor! Your home must look irresistible to buyers. Make quick and valuable decisions and watch how you can sell off your old family house quickly. Of course, it's a known fact that the most difficult part of decluttering your home is getting started.
For starters, you can take on one room at a time, then take it gradually. Recycle unwanted items and donate your belongings, including furniture, books, clothes, etc.
If it feels overwhelming and you can't handle any more piles of shoe boxes, you can easily put them in a plastic container, label them, and take them somewhere outside of your site. A pack of plastic containers looks more arranged and doesn't look like clutter. 
Upgrade the kitchen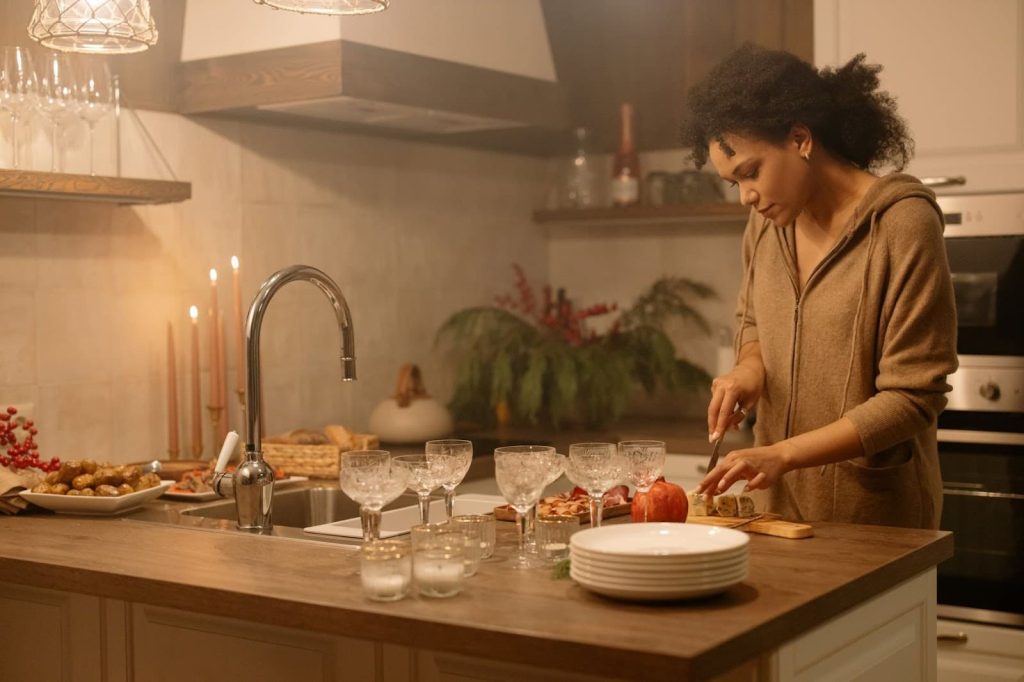 Based on research, the kitchen has been proven to be the most vital room in a home. For this particular reason alone, adding an upgrade to your old family house will significantly boost the value of the house by about 6%. If your budget doesn't allow you to replace your kitchen completely, then you might consider having your kitchen cabinets refaced. This is not just cheaper than replacing your kitchen; it also offers the same effects. 
Do you have a fire-damaged home? Sell or Repair
If your house was ever damaged by fire, or any other incident, now is the best time to have it fixed! Inside the house, keep an eye out for items damaged by the fire and have them fixed or replaced. Look out for damaged ceilings, broken doors, missing tiles, worn-out floors, etc. On the outside, look out for broken pavements and missing tuckpointing. Also, check for weak railings and worn-out stairs. You can also consider selling on several platforms like We Buy Fire Damaged Houses that focus on taking fire-damaged homes off your hands. Depending on your budget, you should consider making a list of all damaged items and tackling each one after another. If you have a real estate agent working with you, they can determine things that should be done and the things to skip. 
Clean Up
This could be the most valuable factor you consider when selling your old family house. For your house to meet the requirements of the move-in conditions, it has to be thoroughly cleaned up. If you have already tried your best to keep the house clean, keep doing so, and be sure to not overlook other areas of the house that aren't included in your routine. For sure, this should be a thorough clean-up! For the rest, it's high time you got started. Start from somewhere, and you will surely get over it.
Consider the price
For how much money would you want to sell your old family house? If you have a real estate agent working alongside you, they should be able to estimate a value for you. However, you should consider going online to check out the prices of similar houses in your area. You can also go for an inspection to check out the condition of houses in a similar price range. Also, you shouldn't forget that most buyers first make offers lower than the original bid. So why not add 10% to your final price to make a profit even if the buyer goes below the bid price?
Provide The Necessary Paperwork
Of course, the more prepared you are to sell off your old family house, the better it will go. With that said, be sure to provide all the necessary paperwork for the house and keep it accessible at any time. Concerning the required paperwork for a home sale, the seller should provide the deed, tax statements, property purchase agreement, insurance information, and all other vital information in regards to the house.
Finally, after you get a potential buyer and bring them over for an inspection, there's always a first impression your house will have to show off. This is the reason your old family house should be properly staged for sale. If the house has a garden, you should consider mowing the garden, clearing the walkway, and planting a few flowers as well. Also, having your front door upgraded or replaced can make a huge difference. It will give the potential buyer an impression that the house is being properly looked after.