Homeowners often overlook the exterior of their home when it comes to design. They think that because they can't see what's on the outside, there is no need for them to invest time and money into making sure that it looks its best. But this couldn't be farther from the truth.
The way your house looks from the outside dictates how people will feel when they walk in, which could have a huge effect on whether or not they want to buy your property. It also affects how much you are willing to pay for houses if you're looking at buying one in an area with many homes available for sale. If you want your home's exterior design to create a perfect look, follow these tips.
Focus on Upgrading Your Front Door and Illuminate the Outside of Your Home
The door of your home is the first thing anyone sees when they walk up to your house, and a well-designed door can do a lot to improve the exterior. Make sure that you're spending a good amount of money on a solid wood front door that has a high-quality finish on it – or at least vinyl siding that looks similar to wood. A new front door that fits in perfectly with your home's design will be the first thing people notice, and it'll have them thinking about how nice your house is before they even set foot inside.
People are significantly more likely to believe your home is well-maintained if it's properly lit. Making sure there are lights on all sides of your house gives the impression that your property is getting the care it needs, even if it isn't true. You should also try to make sure that your outside lights are very bright so they can be seen from a distance. This will make your home look more welcoming and will also make it easier for people to see who's coming and going.
Paint the Exterior of Your Home
It's a good idea to pick a color for your walls that works well with the landscape around it – especially if you have neighbors near you. Picking colors that go together usually means going darker rather than brighter since dark colors will blend into the background better than bright, vibrant ones.
It would be better for you to hire professionals or watch videos on how to get it done yourself so you can see if you can paint vinyl siding or similarly complex materials. If you want to increase curb appeal quickly, just pick a color that works well with your surroundings and paint your home's exterior in it.
Painting can be expensive or not, but it's a one-time cost that will quickly pay itself off if you sell your house. Many people judge the value of a home-based on what color its exterior is – so a new coat of paint can really make a difference in how many offers you get on your house.
According to davidsprecisionpainting.ca, changing the color either interior or exterior can give your house a total makeover. Having a new paint for your house can give not only a new but it can also give a fresher look. It is important to have research and go with the new trends. You can also consider having new wallpapers on your interior to add some designs.
Change/Repair The Roof
The roof of your home is one of the most important aspects of its exterior design, and it's also one of the most expensive to fix. If your roof is in bad shape, make sure you get it fixed as soon as possible. But even if your roof is in good condition, you can still improve its look by adding a ridge vent or changing the color of the shingles.
If you're feeling really ambitious, you can also try adding solar panels to the roof – this will make your home look much more high-tech and could save you a lot of money on your energy bills in the long run.
Roof designs are not the only important thing to keep in mind in building a house we have to assure that our roof material and quality are not sub-standard. You can consider the designs and materials of roofing in Johnson County, Kansas, if you needed to maintain or if you are planning to renovate your roof. For less worry, we can take the advice or the services from the roofing professionals in terms of maintaining, renovating, and repairing.
Landscaping
Curb appeal is the term used for how good people think your house looks while they're standing in front of it. While curb appeal alone shouldn't determine whether or not you buy a certain property, it can certainly give you a leg up if there are multiple homes for sale in an area and yours just has that little bit more to offer.
Make sure you're taking the time to landscape your front yard, put up a nice fence, and keep everything well-maintained. It'll be worth it in the long run. Having well-manicured shrubs, grass, and trees in front of your home is a great way to add curb appeal and make it look nicer than all of the other houses in its neighborhood.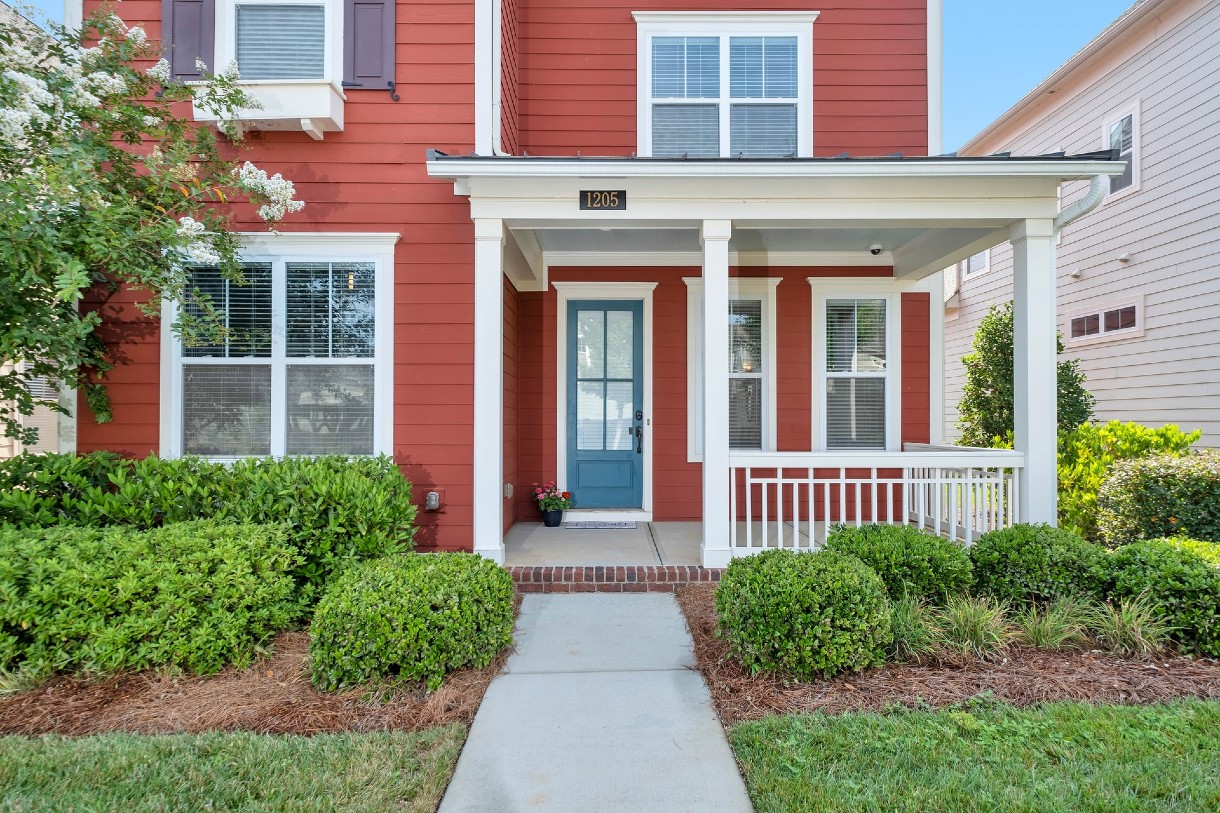 Declutter Your Exterior
Piling up your trash cans, recycling bins, and gardening tools in the front or backyard of your home is an easy way to make it look cluttered and disorganized. Try to find a place to store these things that aren't so blatantly in view of passers-by.
Work on getting your home's exterior to look as clean and natural as possible. Not only will this make your house look neater, but it will also prevent people from judging you based on what they see in your yard.
A Word on Consistency
While making changes to your exterior design can help improve how attractive people find your house, it won't do much good if you don't keep up with what you started. For example, if you paint your front door red one year and then go back to having an old, worn-out door the next year without any explanation as to why the changes happened, then most likely people are going to assume that you're not taking very good care of your home.
While there are many things you can do to the exterior of your home, we've narrowed down a few points that will be sure to create the perfect look. You can start with any of the above tips but don't forget to maintain it.