Healthy, beautiful hair can help you feel more confident and look your best. In addition to keeping your hair well-groomed and styled, it is also important to take good care of your locks to stay strong and healthy. But with all the products and treatments, it can be hard to know what's good for your hair and what isn't. To help you keep your locks lusciously soft and shiny, here are some expert tips on taking care of your hair.
1. Know When to Trim Your Hair
Knowing when to trim your hair is one of the most important steps you can take toward keeping it healthy and looking great.
Regular trims help keep split ends at bay, prevent tangles, and ensure that your hair looks its best. But how often should you be getting a trim? It all depends on the type of hair you have, as well as what kind of style or look you're going for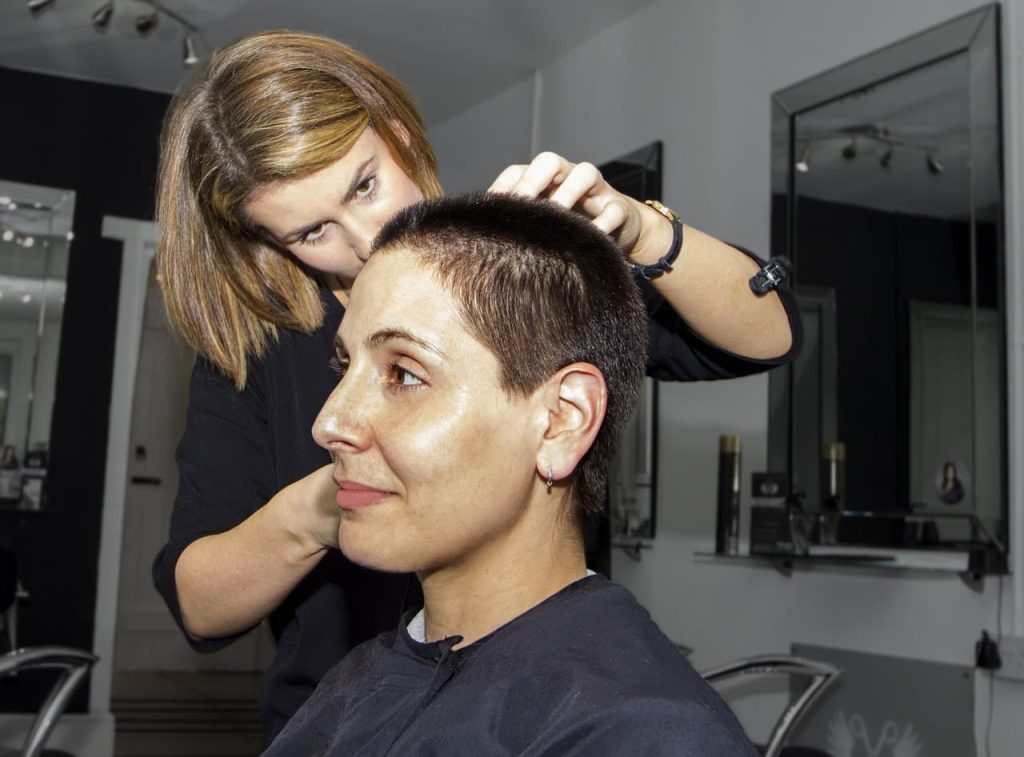 For those with wavy or curly hair, regular trims are essential to prevent split ends from forming and ruining the texture of their locks. For straight-haired individuals, however, it may not be necessary to get a haircut every 6-8 weeks; instead, they should aim for about every 12 weeks.
You can read more about how to use thinning shears for different hair types to know precisely when to get a trim. If you want to maintain length, continue with regular trims, even if you don't see split ends.
2. Use the Right Hair Products for Your Hair Type
Using the right kinds of hair products can make all the difference in how your hair looks and feels. But with so many different shampoos, conditioners, masks, serums, and treatments, it can be difficult to know which ones are right for you.
For dry hair, conditioners and masks containing ingredients like keratin or shea butter will help lock in moisture and keep your locks looking their best. Meanwhile, if you have oily hair, then shampoo and conditioner containing tea tree oil or aloe vera can help combat excess oil and leave you with shiny, bouncy hair.
3. Protect Your Hair from Sun Exposure
The sun can cause damage to your skin and hair. UV rays from the sun can strip away moisture, leaving your locks dry and brittle. Without proper protection, exposure to sunlight over time can lead to split ends, breakage, discoloration, and even permanent hair loss.
One way you can protect your tresses is by wearing a hat or scarf when spending time outdoors in direct sunlight. Hats with wide brims protect your scalp and face while shielding your strands from damaging UV light. Scarves are great for keeping long locks tucked away neatly while still providing some coverage against harmful radiation exposure.
4. Experiment with Different Hairstyles and Products
One of the best ways to take care of your hair is by making sure that you are always trying out new styles and experimenting with different products. This can help you find what works well for your hair type and keep things interesting and fun. Whether you want to try a new color, do some braids and buns, or use hot rollers to give you some extra volume, there are plenty of different ways to keep your locks looking fabulous.
If you're looking for new styles and products to take care of your hair, check out the latest trends and hottest hairstyling products online. Whether you want to browse videos, read product reviews, or find inspiration from the latest celebrities, many resources can help you achieve the perfect hairstyle for your hair type.
5. Use Heat-Protective Products before Styling
One of the most important things you can do to take care of your hair is to use heat-protecting products every time you style. Whether you are blow drying, curling, or straightening your locks, always use a product that will help keep your hair healthy and avoid damage.
A good heat-protecting spray or serum can help minimize damage from hot styling tools and give you a smooth finish when used regularly. So be sure always to have one handy the next time you plan on styling your hair for a special occasion or every day.
6. Follow a Healthy Diet
In addition to following the other tips for taking care of your hair, you should also ensure that you eat a healthy diet. A well-balanced diet is essential to keeping your hair looking its best, providing the vitamins and nutrients needed for optimal hair health.
Some key foods in your diet to help with hair growth and health include fish, nuts, seeds, and dark leafy greens. Eating a balanced diet can also help keep your body in good shape overall, which can positively impact the condition of your hair.
You can do many things to take care of your hair, such as using heat-protecting products before styling, following a healthy diet, and experimenting with different hairstyles and products. Whether you want to protect your tresses from the sun or experiment with new styles, taking good care of your hair is essential to looking and feeling your best. So follow these tips and do what you can to keep your locks looking healthy and beautiful.