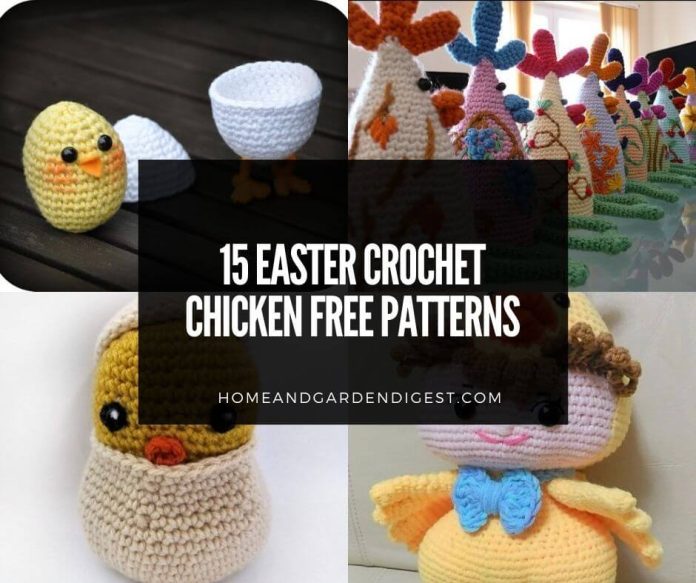 Easter is approaching, and it will be wise if you take a chance to crochet some cute designs. Crochet chicken free patterns seem to be quite impressive because they display a defined art of stitches.
The 15 Easter crochet chicken patterns below are excellent options that you may want to try. All instructions that will guide you as a beginner are available, and it won't be easy to make mistakes. Check the free patterns below.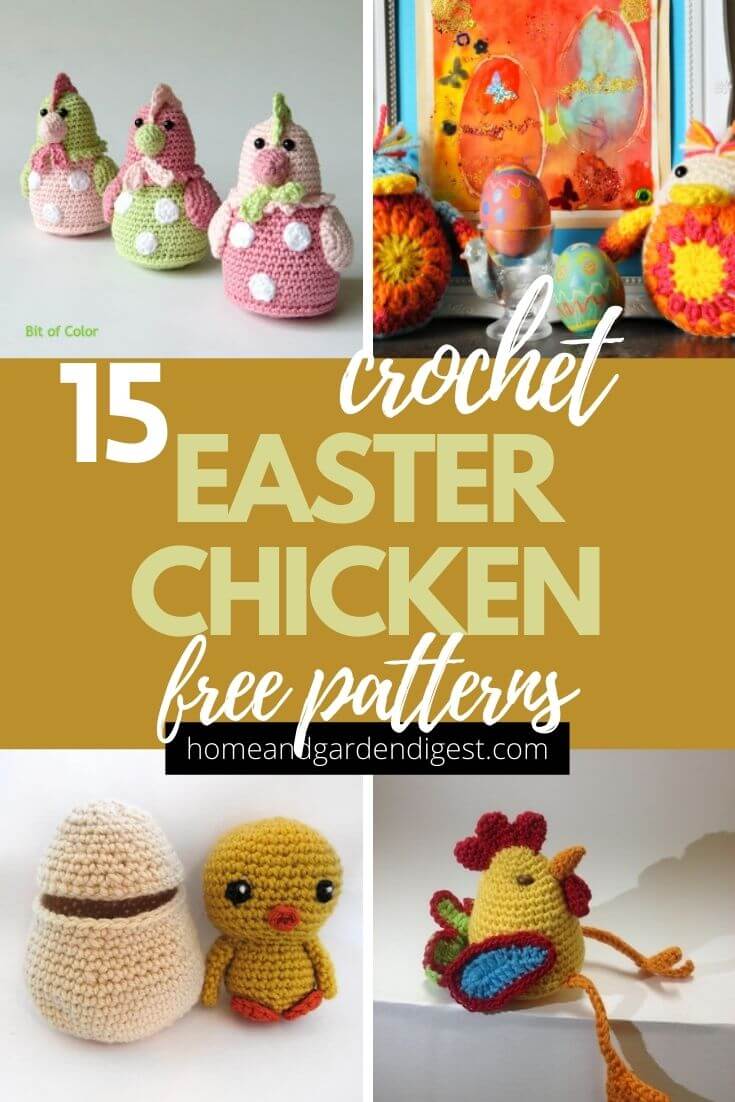 1. Crochet eggstremely cosy chicken set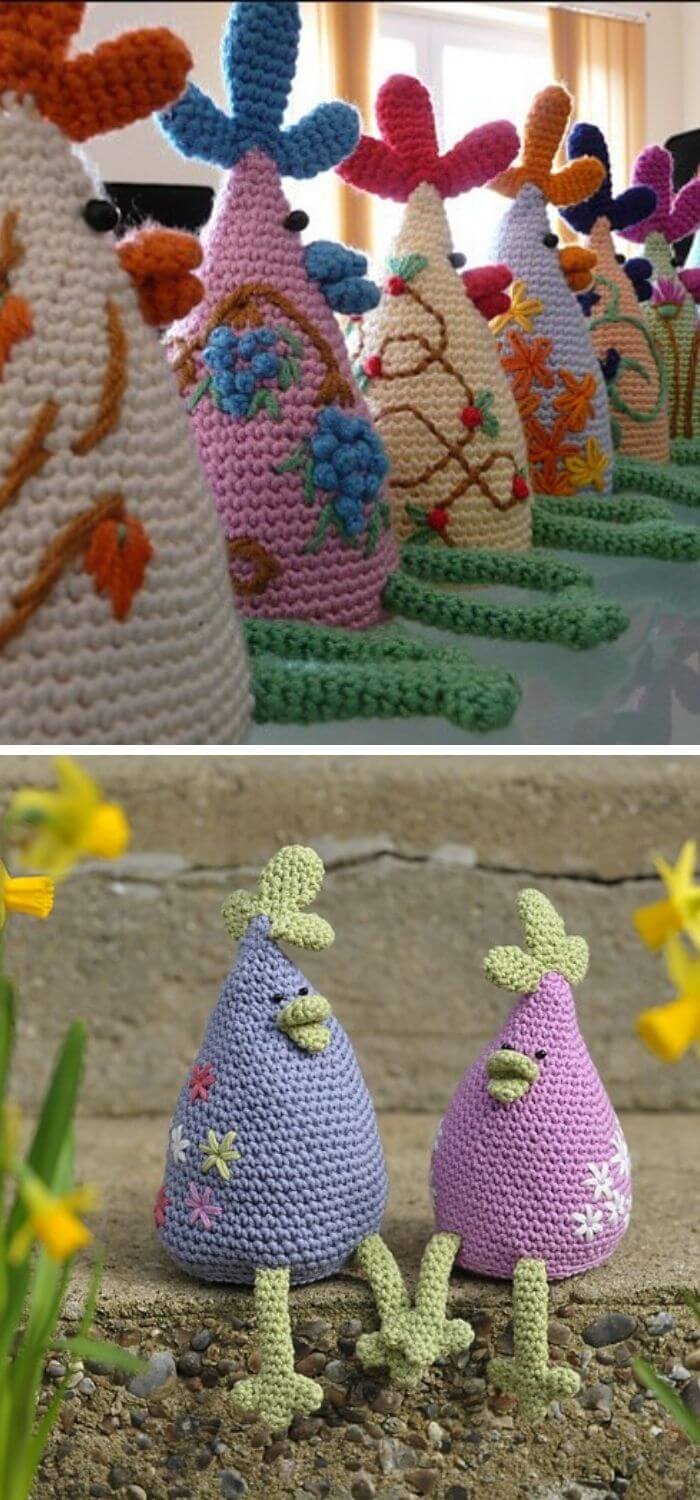 The free pattern is coming first from our list because of its beauty. Everything is about colors, and you can make as many options as you can as long as you can find a yarn.
This cozy idea is easy to make, and it will take simple crocheting skills to do it. You can refer to instructions from revelry by following the link for inspiration.
Source: http://www.ravelry.com/patterns/library/eggstremely-cosy-set
2. The crochet Amigurumi hen softie toy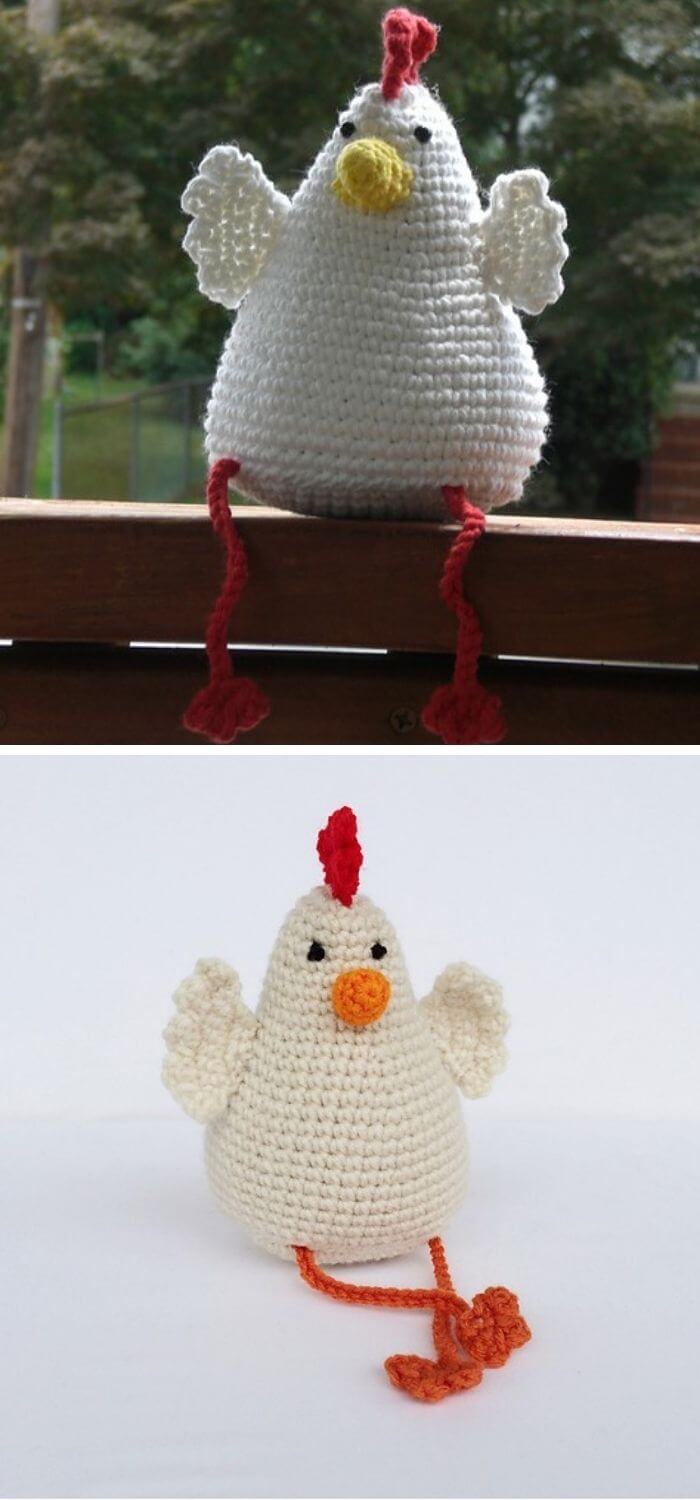 It is the right time to get started with an Easter Amigurumi toy. You don't have to wait until it is the last minute. You can save yourself the hustle by beginning the process now. The crochet will be ready before the event, and you will have a better chance to give out a unique gift to your beloved.
Source: https://www.ravelry.com/patterns/library/hen
3. The crochet chicken bean bag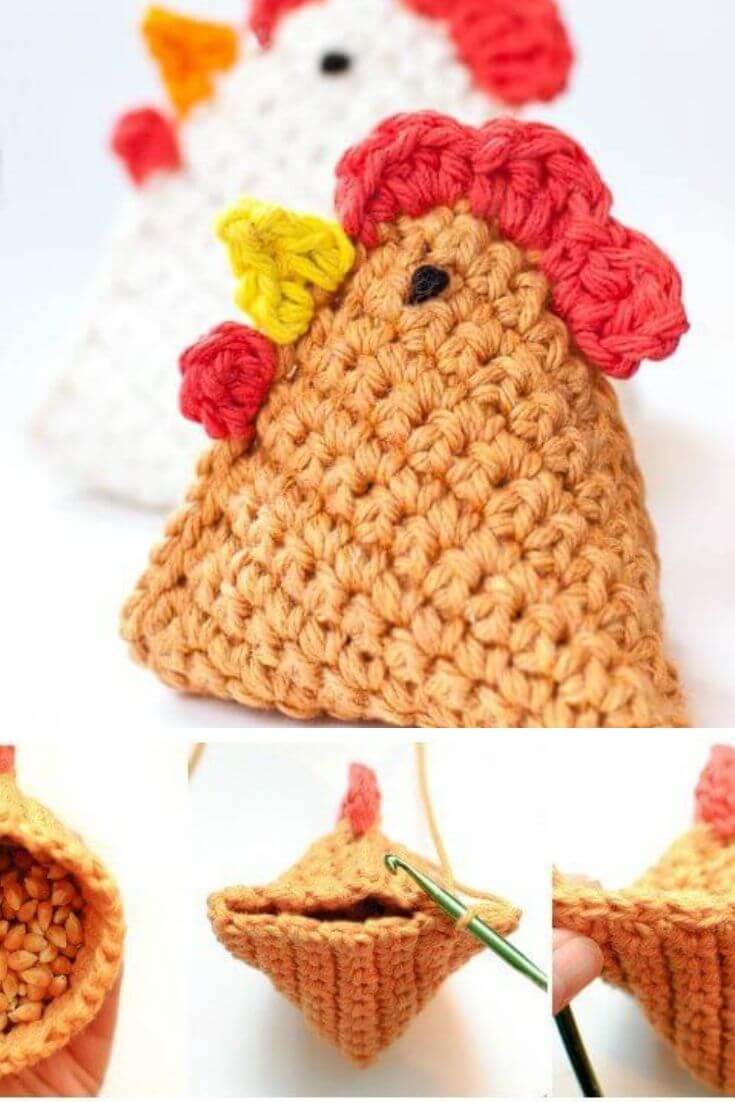 Are you trying to figure out the best windowsill décor? Try the cute crochet chicken bean bag for it has all it takes to stand out as a smart décor. The Easter crochet is perfect décor, and you want have to ponder so much on how to make the stitches because the stitching instructions are available, and all you will need to do is to get time to read them.
Source: https://www.petalstopicots.com/crochet-chicken-pattern-little-chick-bean-bag-pattern/
4. The crochet funny Amigurumi roaster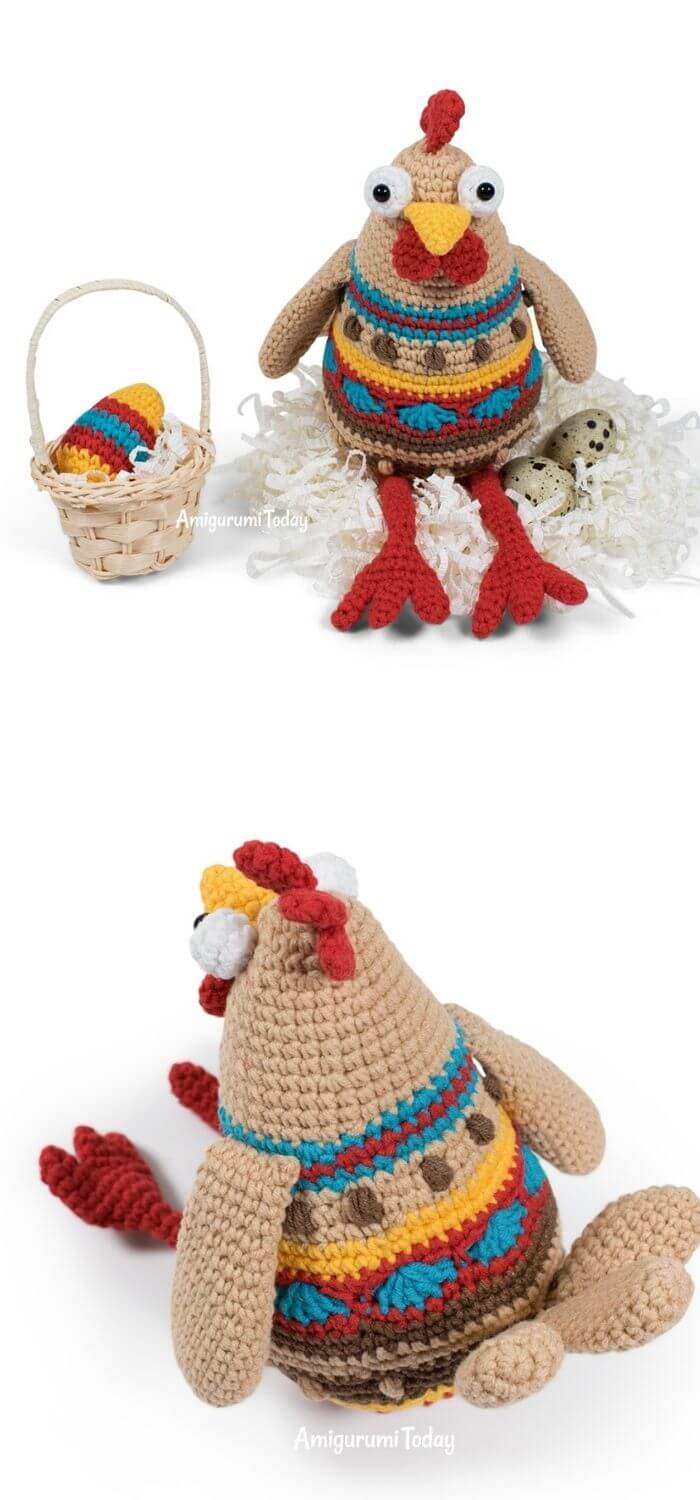 What a beautiful crochet chicken pattern to try! Everything in this perfect rooster is appealing. It is even more beautiful when you can get some clothes to dress your cute roaster. Check out the instructions that will guide you as you make this excellent gift for Easter holiday gifts.
Source: https://amigurumi.today/free-easter-amigurumi-chicken-crochet-pattern/
5. The crochet baby chick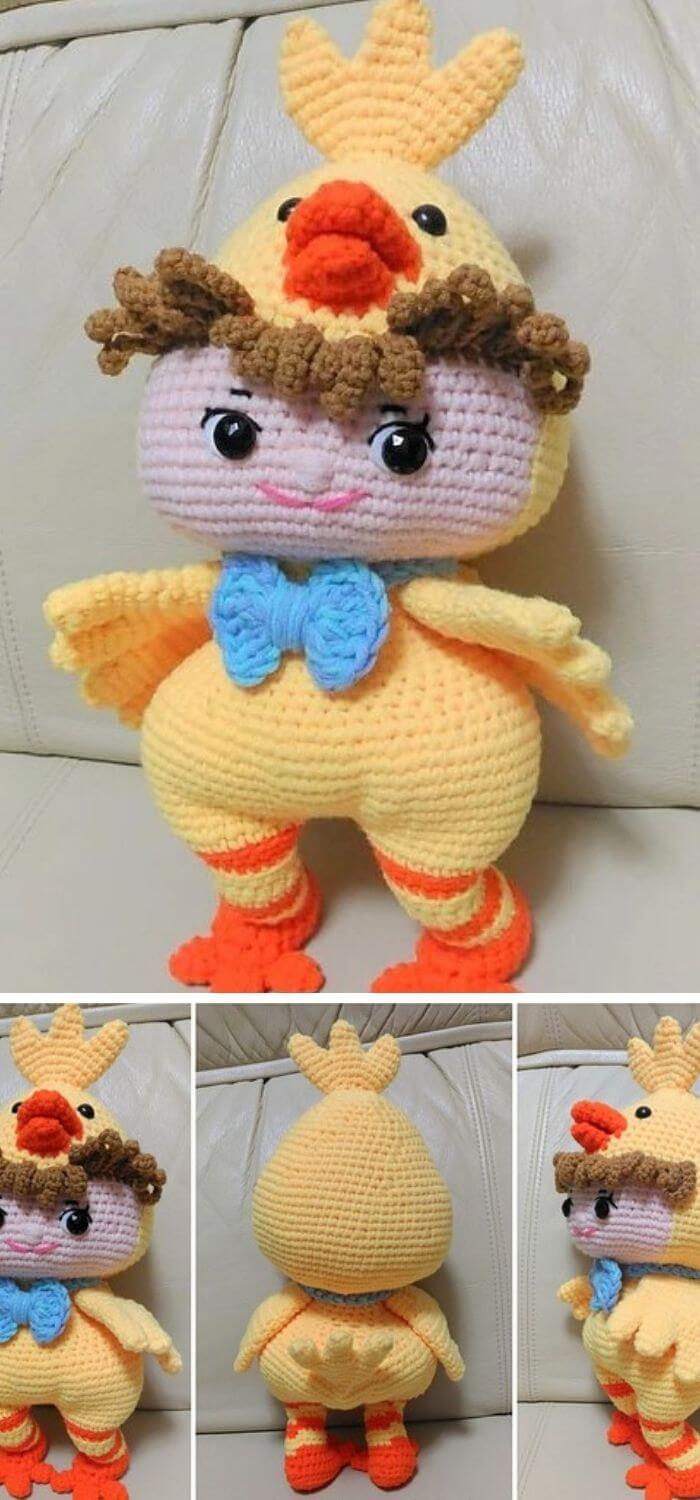 It is not always about the old hick, but we can try this cute baby chick. Choose your best colors because you will want to make it to be as beautiful as possible. It is a lovely design that only demands simple crochet skills, and if you won't get that, you should not worry because the instruction manual will guide you through every step.
Source: https://www.ravelry.com/patterns/library/baby-chick-5
6. Crochet Amigurumi Easter roaster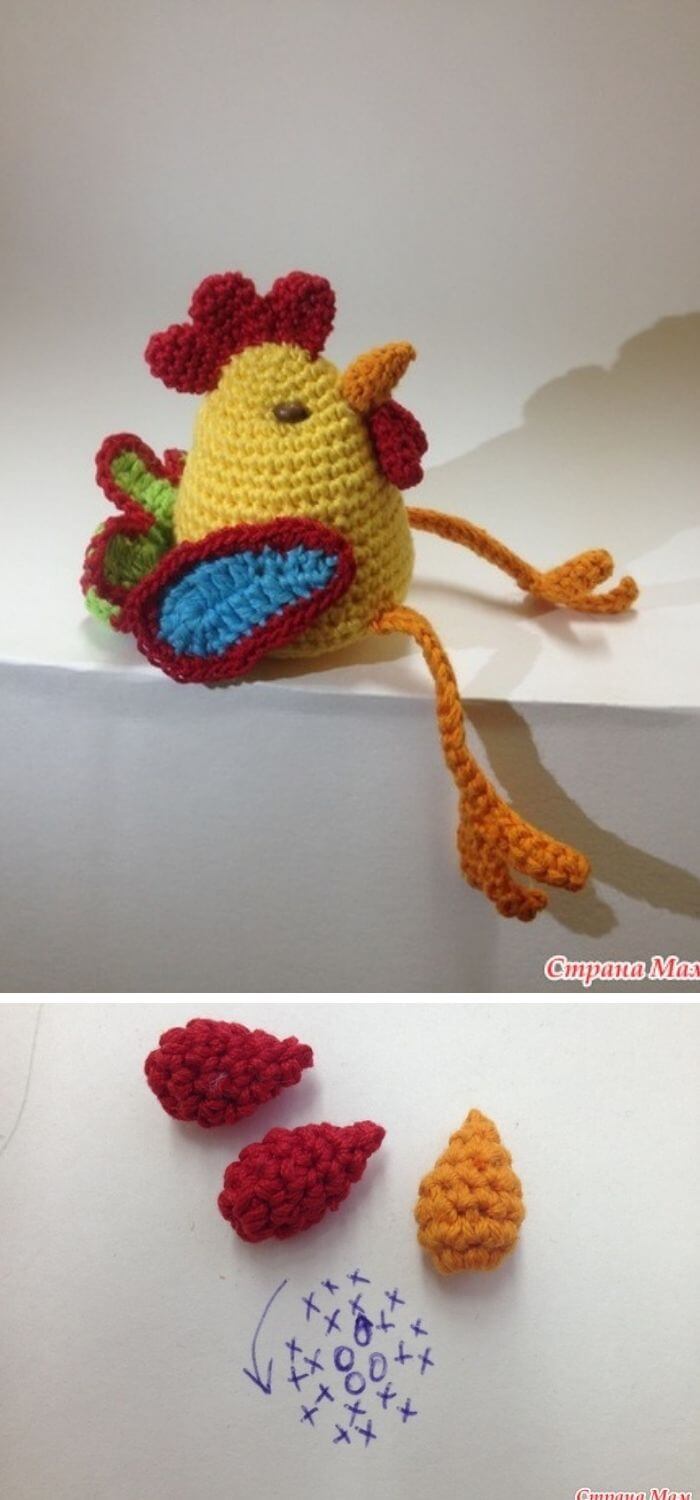 Check out this little Easter crochet that has all the stitching instructions well put. It can be a nice gift for your Easter friends or serve as a decorative idea along the windowsills or when you hand it in the ceilings. You can crochet as many as you can to enable you to fit all the purposes you intend.
Source: https://www.stranamam.ru/post/11988953/
7. Crochet chicken topper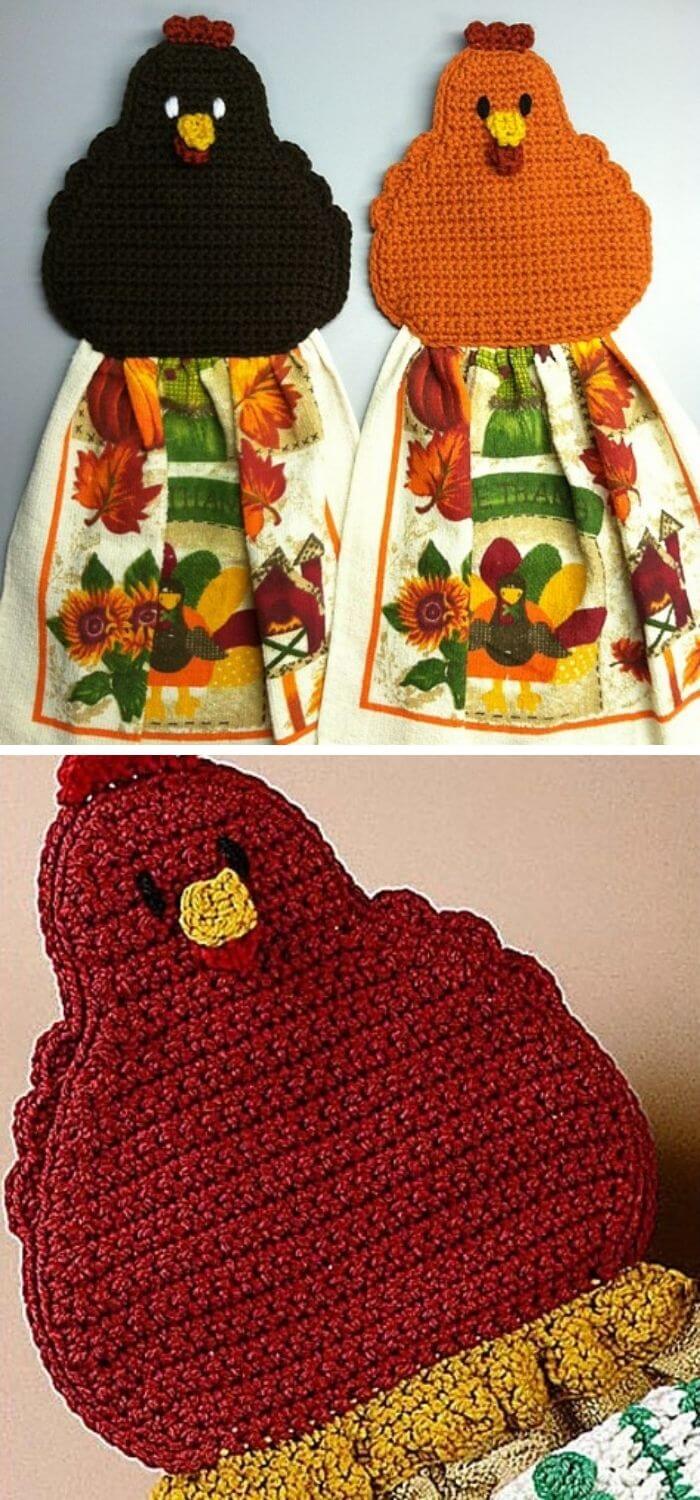 You may be having many thoughts about Easter, and your focus may be on food and where to celebrate it. What if you start crocheting this cute free pattern which looks like a jewel? It is a perfect idea which will decorate your windowsills. It can as well serve as a gift to your friends during the Easter season.
Source: http://www.ravelry.com/patterns/library/chicken-towel-topper
8. Spring chicken with egg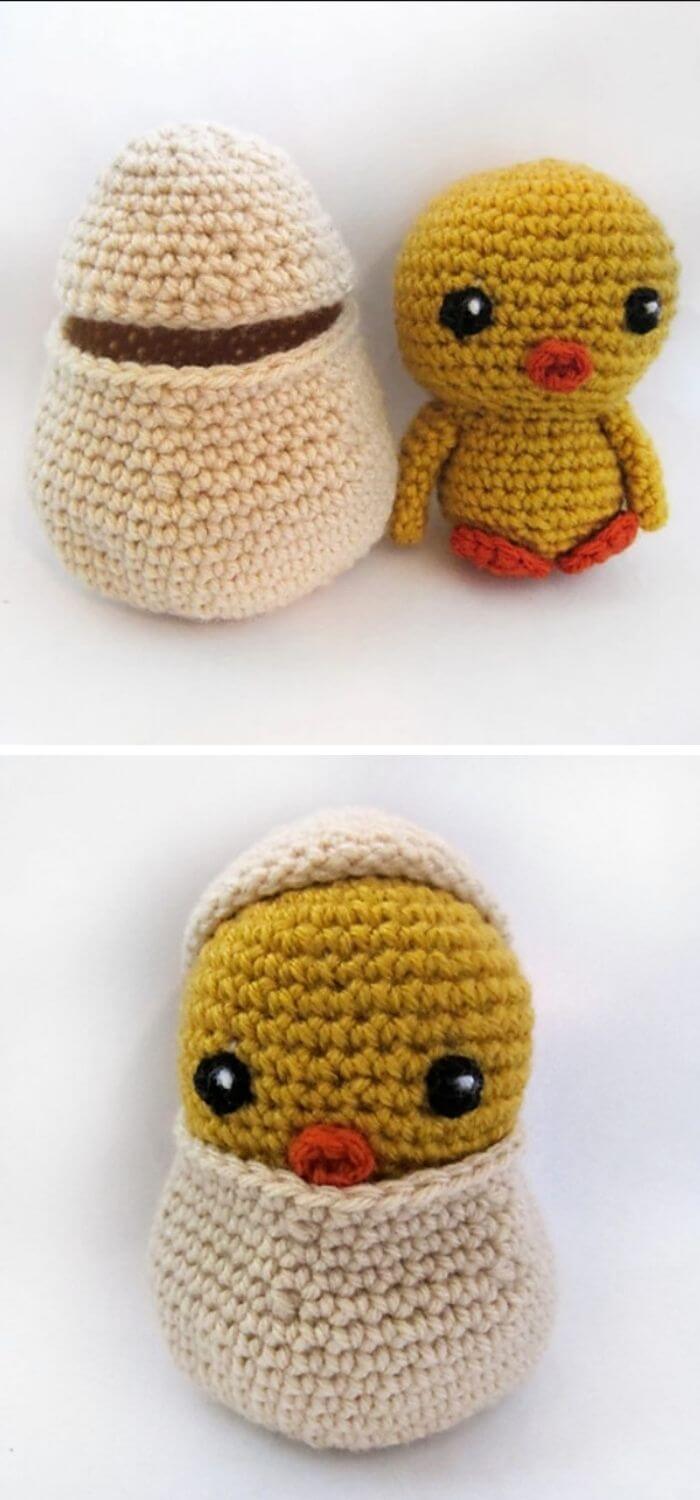 The crochet chicken free patterns as just so overwhelming, and you need some specific information rather than a general view about the crochets. Spring chicken with egg crochet is the best project you can try for Easter. Check the simple instructions you will follow while crocheting it. 
Source: https://www.ravelry.com/patterns/library/spring-chicken-with-egg
9. Crochet specked hen potholder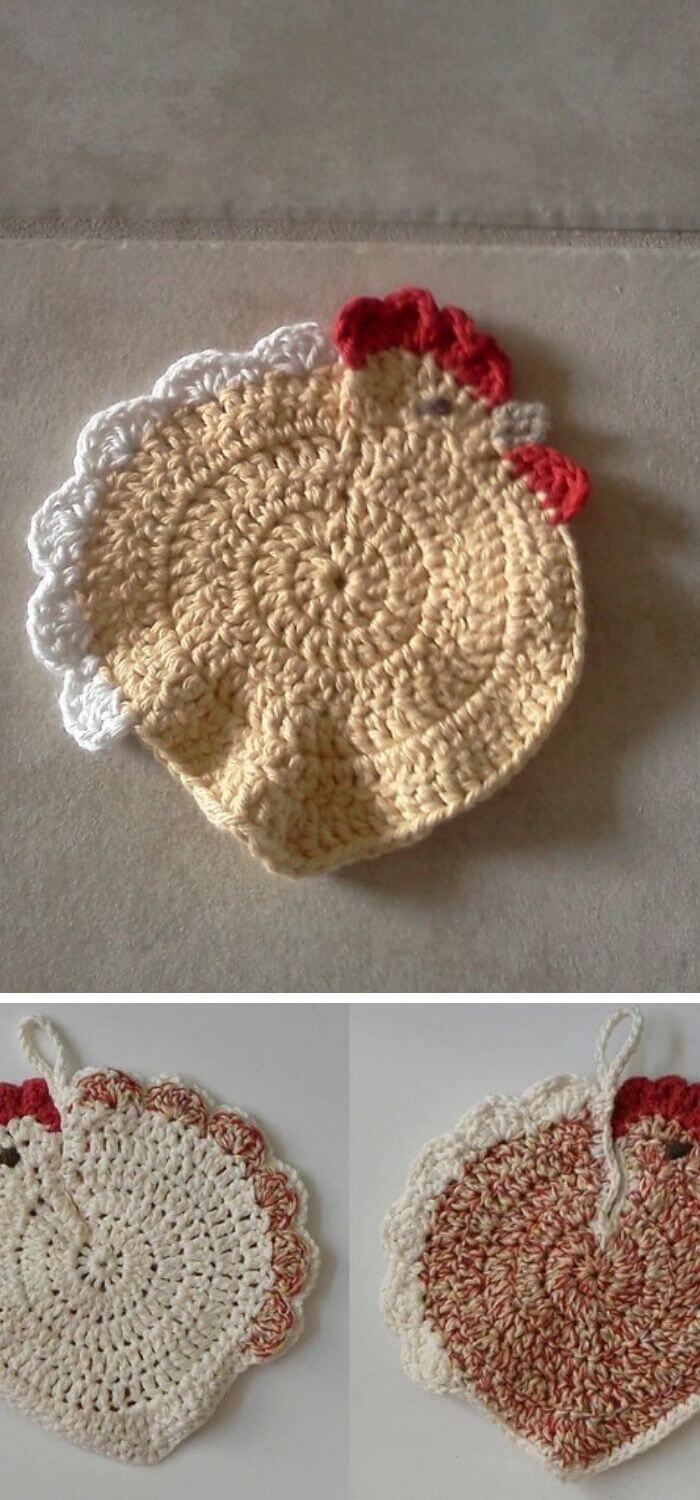 Here is a cute idea that will be perfect for beginners. Every detail about the speckled hen pot holder is reachable, and you need to try out. You will have to do several parts separately such as the comb, beak and feathers. You will then join them later following the stitching instructions provided in the manual.
Source: https://www.ravelry.com/patterns/library/speckled-hen-potholder
10. Cheep cheep chick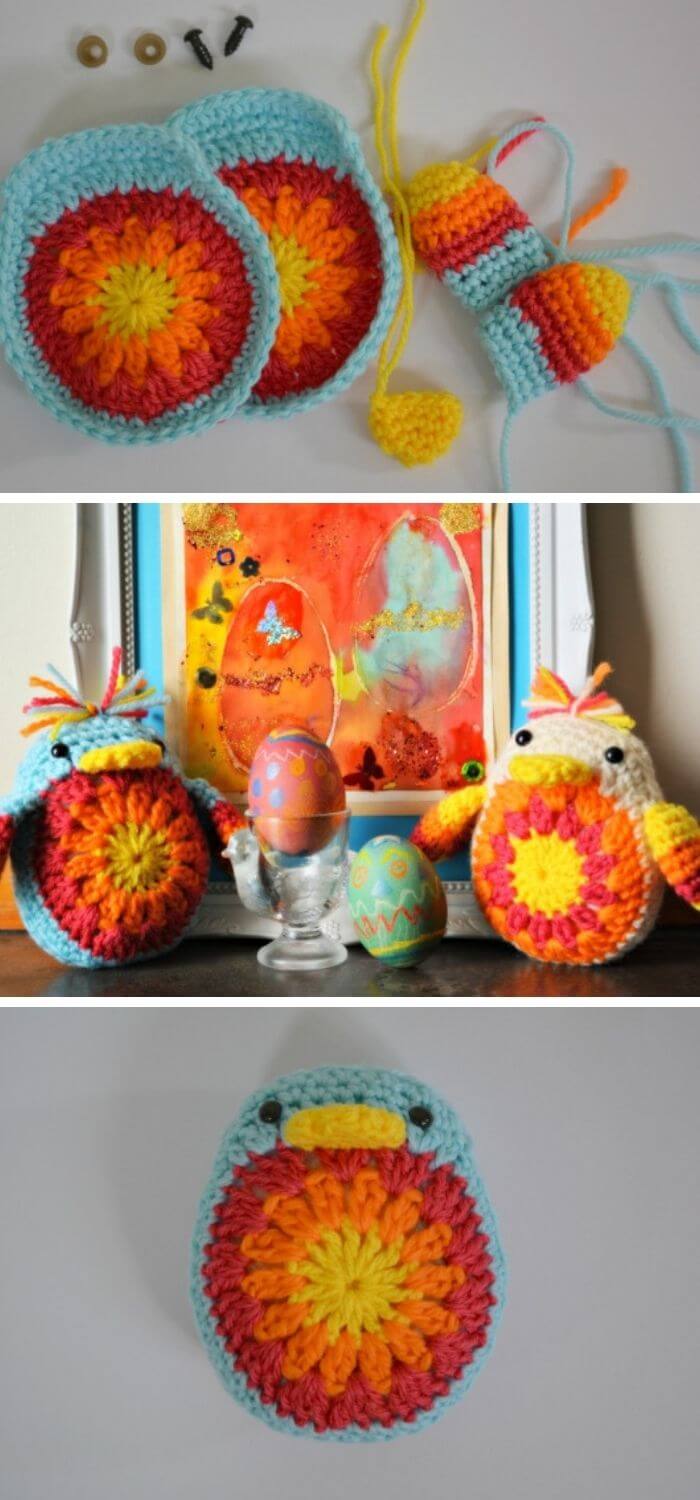 All you need to make is some various scraps of yarns, a hook and buttons and the needle for sewing the creations together. You will be crocheting the parts separately, and using the needle to sew them to make a cheep cheep chick. Every step is reachable therefore, no need to worry.
Sources: https://thegreendragonfly.wordpress.com/2014/04/18/cheep-cheep-the-crochet-chick/
11. Spring chicken with egg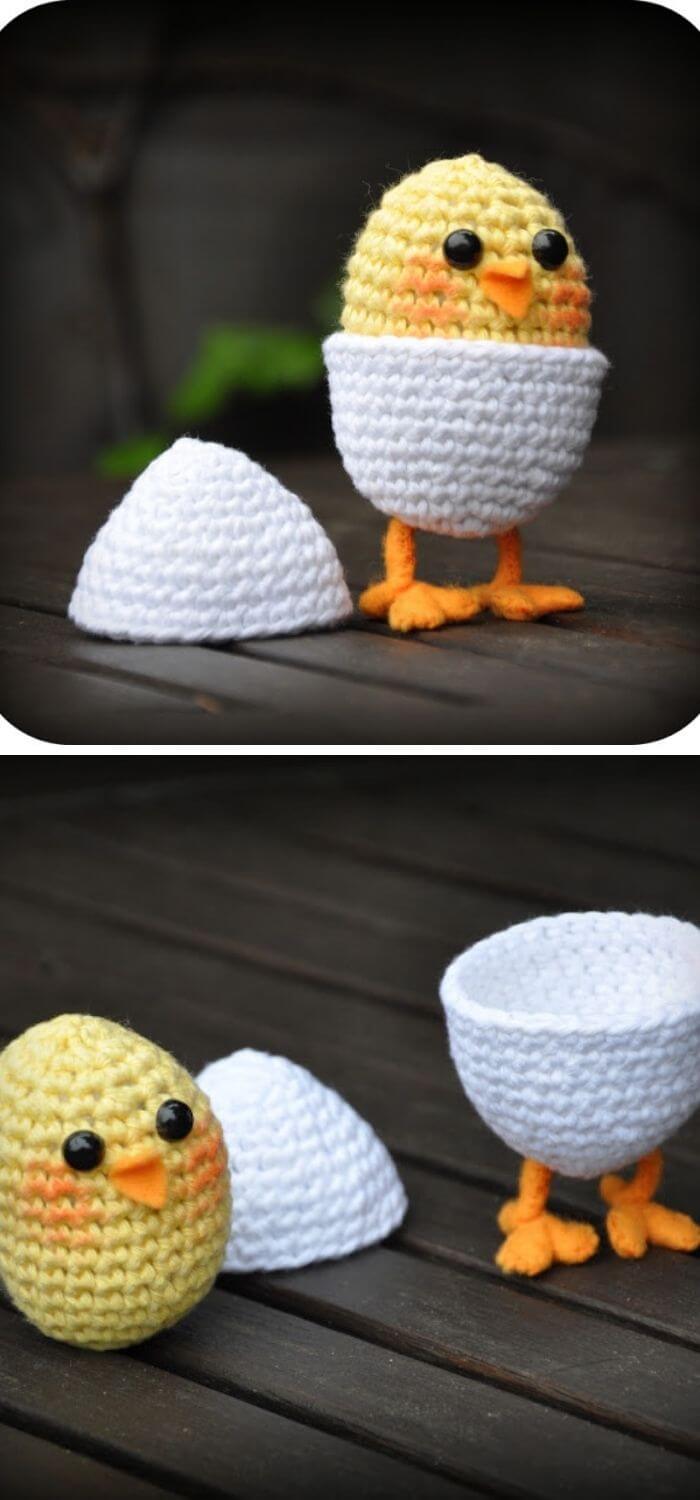 It is not always easy crocheting the eyes. You will need to use safety eyes for spring chicken with egg. The crochet chicken is easy to make, and you will be dealing with cute patterns for the chicken and the egg. You will then sew them together to form a cute spring chicken with egg, which will serve as a decorative pattern.
Sources: http://grietjekarwietje.blogspot.com/2012/04/haakpatroon-kuikentje-in-ei-op-pootjes.html
12. Rooster Valera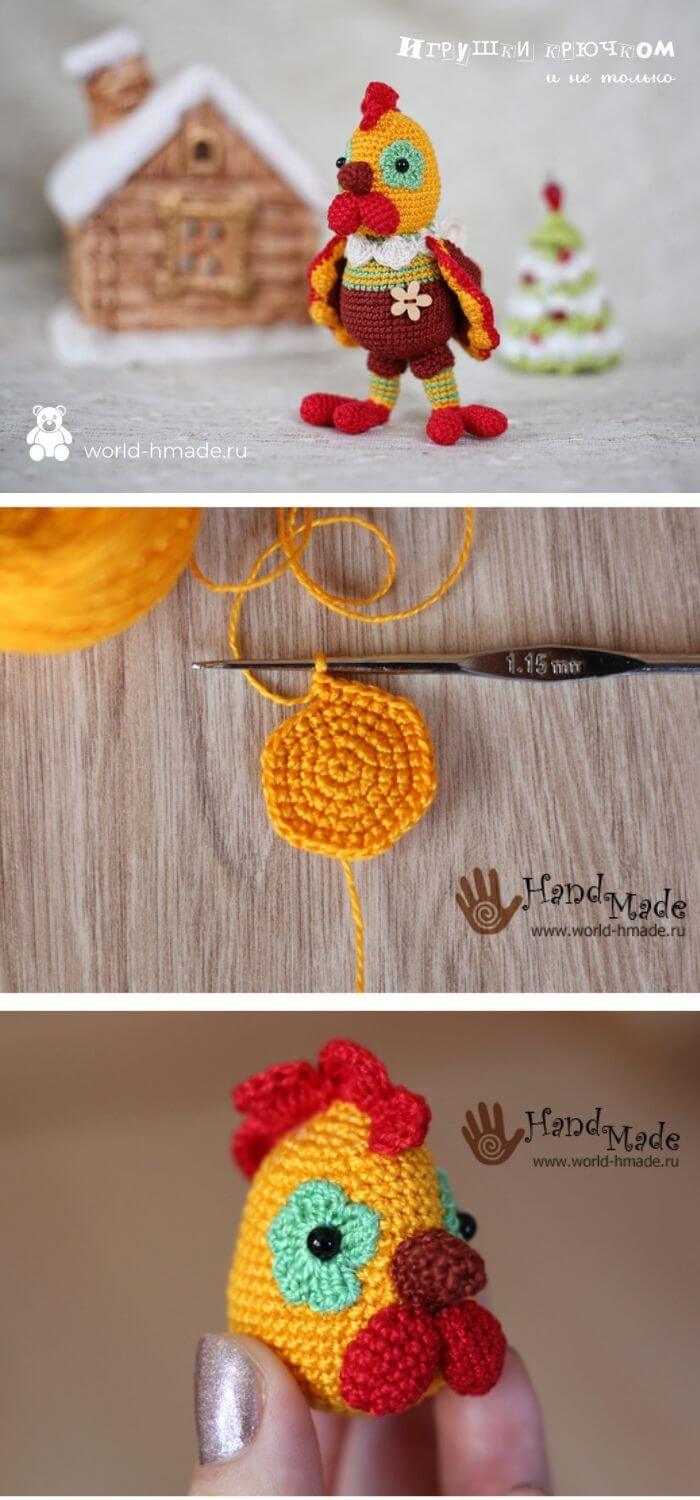 If you are looking for an Easter chicken crochet with many colors, the rooster Valera could serve your desires. The crochet looks stylish and will be a nice Easter present. All these stitching instructions are available. There is no need to worry because you can always refer to the instructions.
Source: https://world-hmade.ru/mk/rooster_crochet_valera.php
13. The new year rooster Amigurumi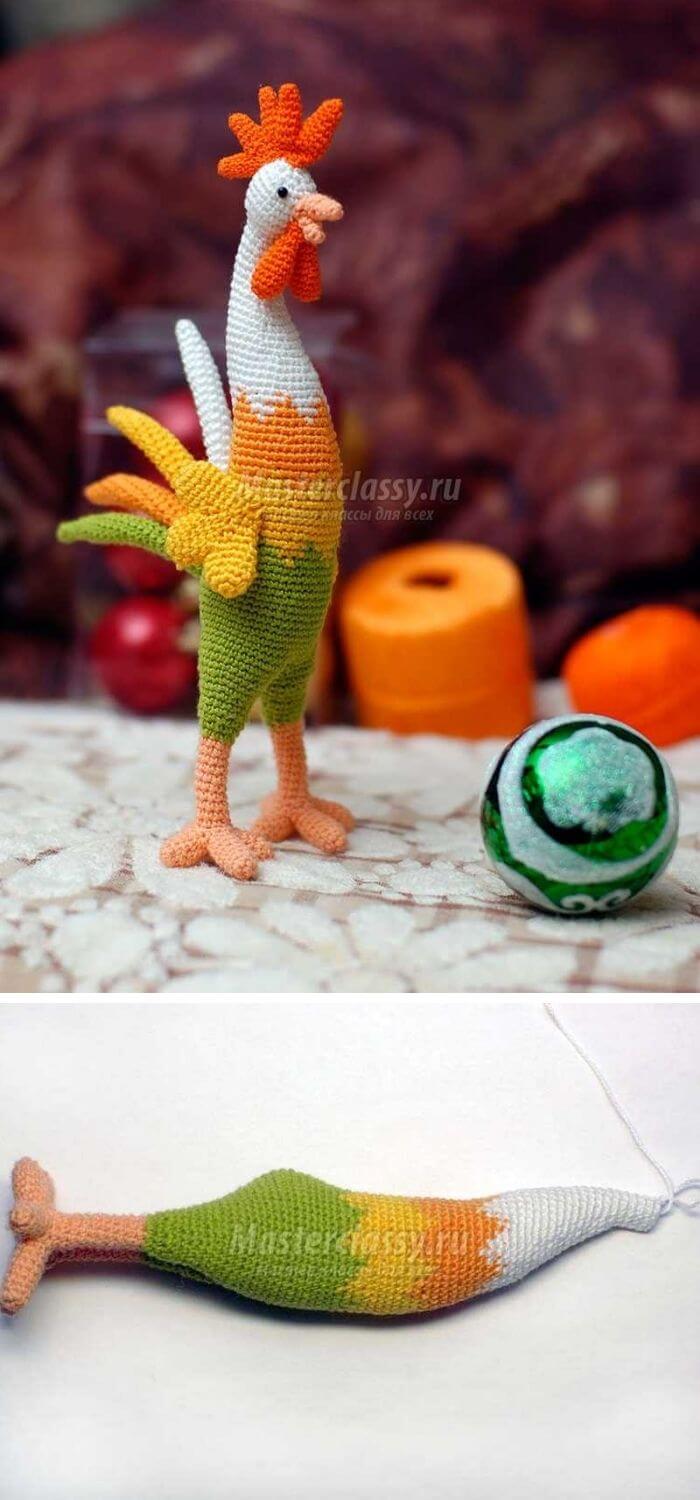 The New Year rooster Amigurumi could still serve for Easter. It is about crocheting and you need cute patterns that will fulfill your desire to crochet. The rooster Amigurumi appears to be the most outstanding crochet chicken considering the posture and the color choices they use, the stitch types are also special.
Source: https://masterclassy.ru/vyazanie/vyazanye-igrushki/15353-petuh-amigurumi-poshagovyy-master-klass.html
14. Kopje chicken kitty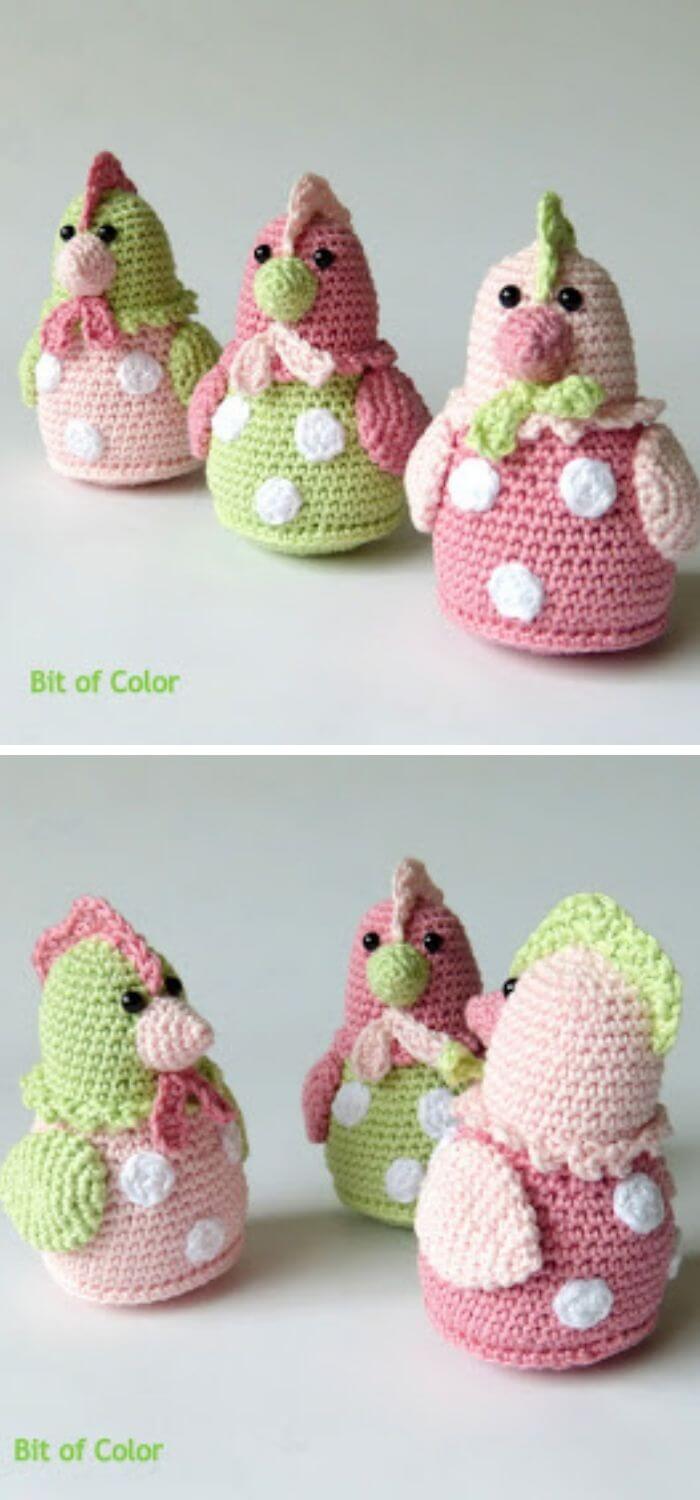 There are many options out there for the crochet chicken free patterns that you can try at home. Kopje crochet kitty is one of them. Among the reasons, the crochet is ranking best is the simplicity and the small yarn requirement.
If you can dedicate a day, then you can easily make as much as four. Try them by checking the stitching instructions from the source below.
Source: https://www.bitofcolor.nl/2017/04/de-overeenkomst-tussen-bloesem-en.html?m=1
15. Golden Chicken and egg Amigurumi
The golden chicken and egg Amigurumi will often stand out among the rest. Maybe its beauty can be attributed to a fairly yellow color that often represents the color of gold. For the other accessories such as the eyes and peaks, you can opt to crochet it, though you can get embroidery accessories that will just do the math.
Source: https://www.craftpassion.com/golden-chicken-amigurumi/