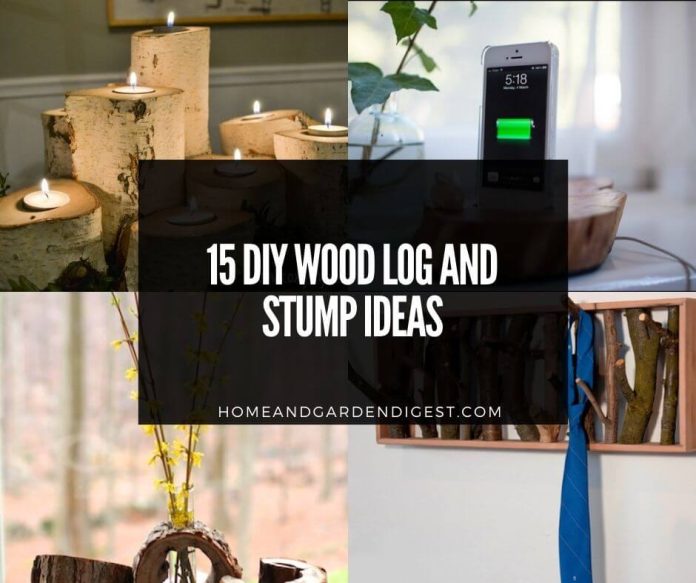 If your residents are full of logs and woods, you should not worry about it because we have 15 incredible ways to help you find a use for them. Wood logs and stumps ideas are quite impressive. Check the ideas below to get an idea that will work well with your available logs and woods.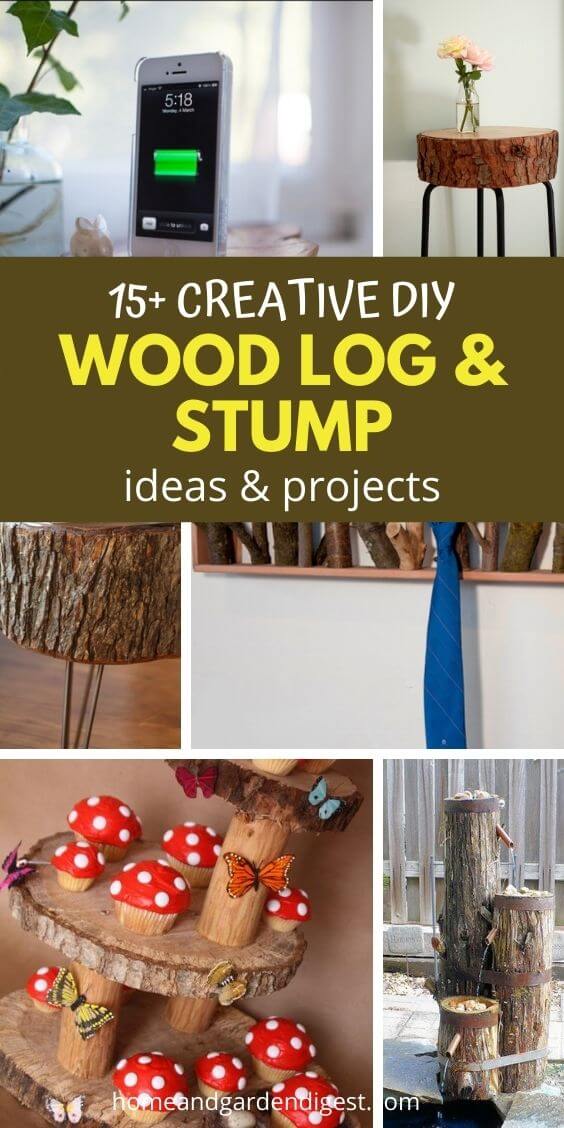 1. Tree log round table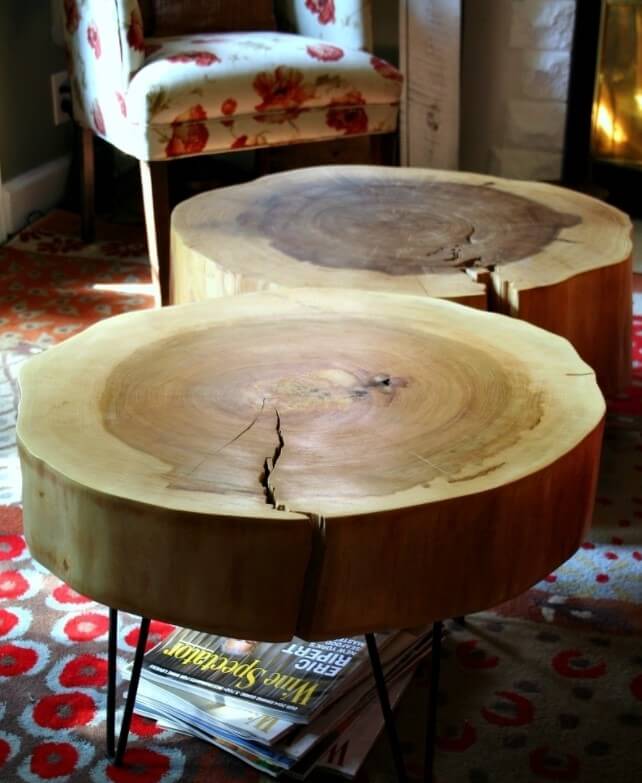 Tree log round table is easy to make because you will only need to slice the log into equal parts. Ensure that you do it uniformly before you fix the legs, and there you have your cute round table. This idea is effortless, and you won't need any expertise to get it right.
2. Tree stump side tables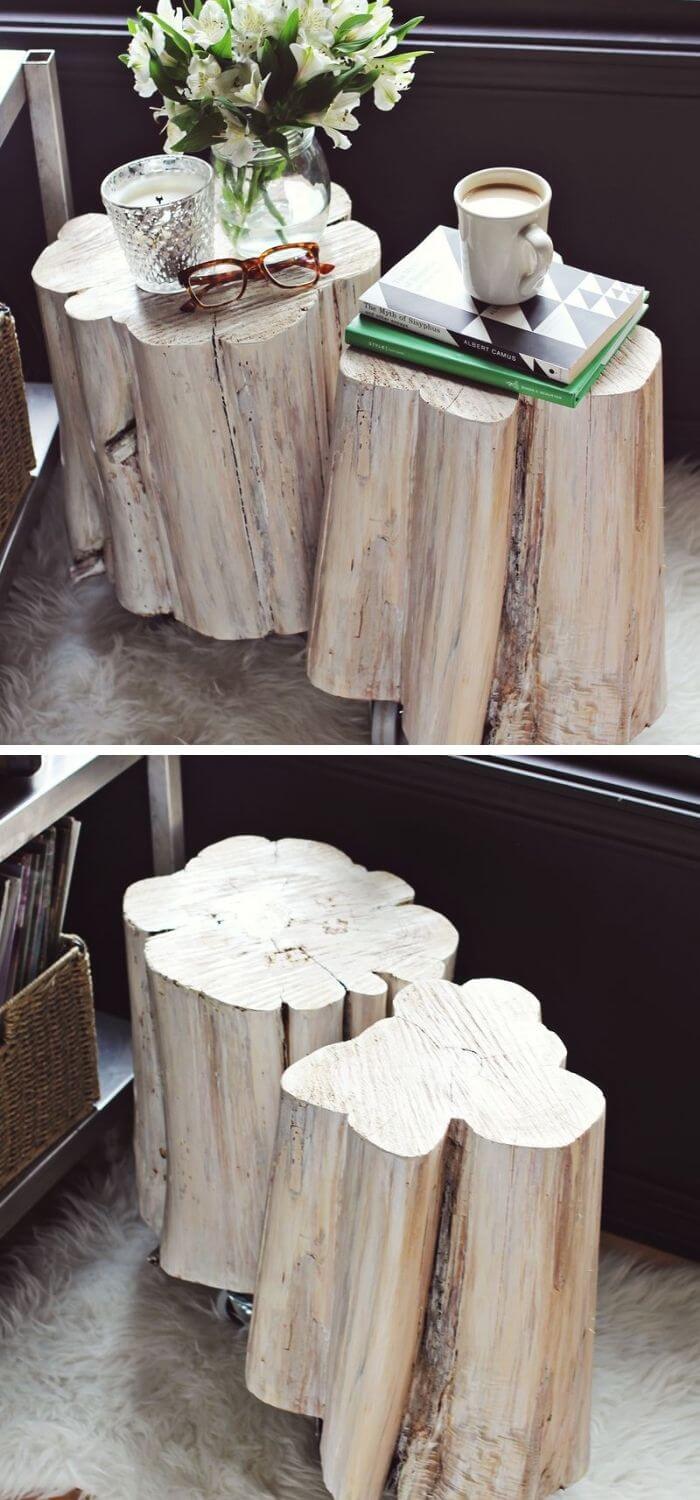 Some areas in your house will not access the table. It is time to consider the use of readily available tree stamps to make the side tables. It will be fantastic if you use paint to make the stamp look more appealing.
Source: https://abeautifulmess.com/2013/05/diy-tree-stump-side-tables.html
3. Birch wall panel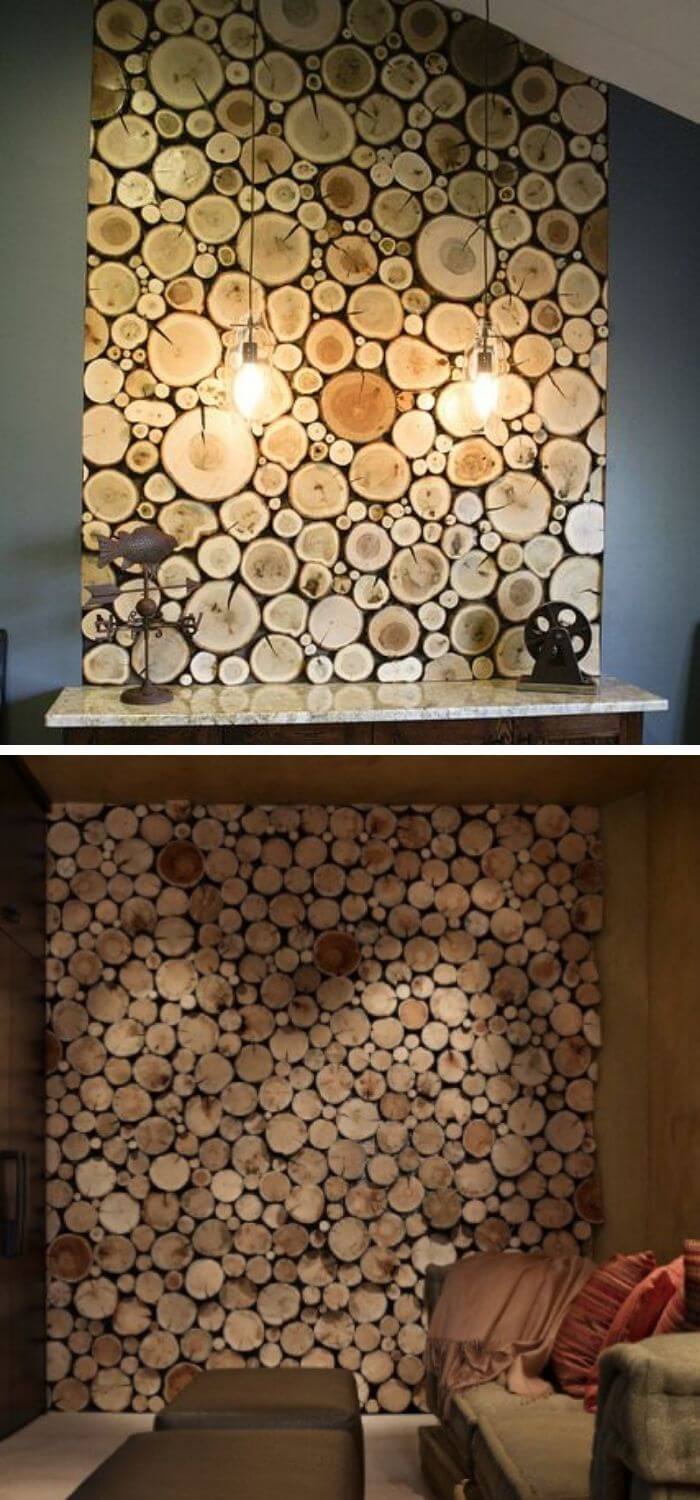 Birch wall panel is such a nice decoration. Check out all the instructions on working on the birch wall panel from the source here. It is an excellent way to use the logs and stumps in your porch patio or even in some rooms.
Source: http://www.marthastewart.com/271916/birch-wall-panel
4. Rustic log side table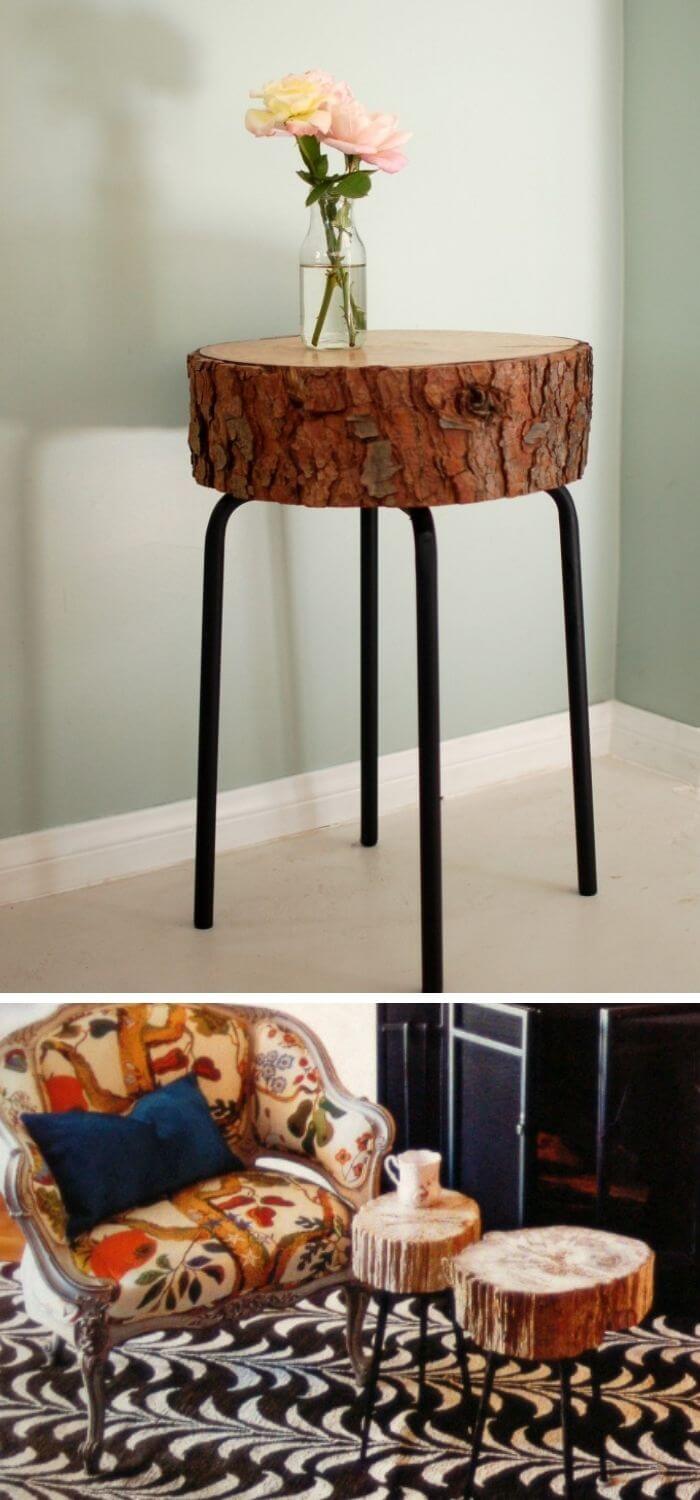 The rustic log side table is such a cute table you will want to have in your house. You will admire the rustic look that makes it more of a jewel than a log. Everything about this idea is easy to do, and it won't be so demanding.
Source: http://seakettle.com/?p=1285
5. DIY glow in the dark log woods stools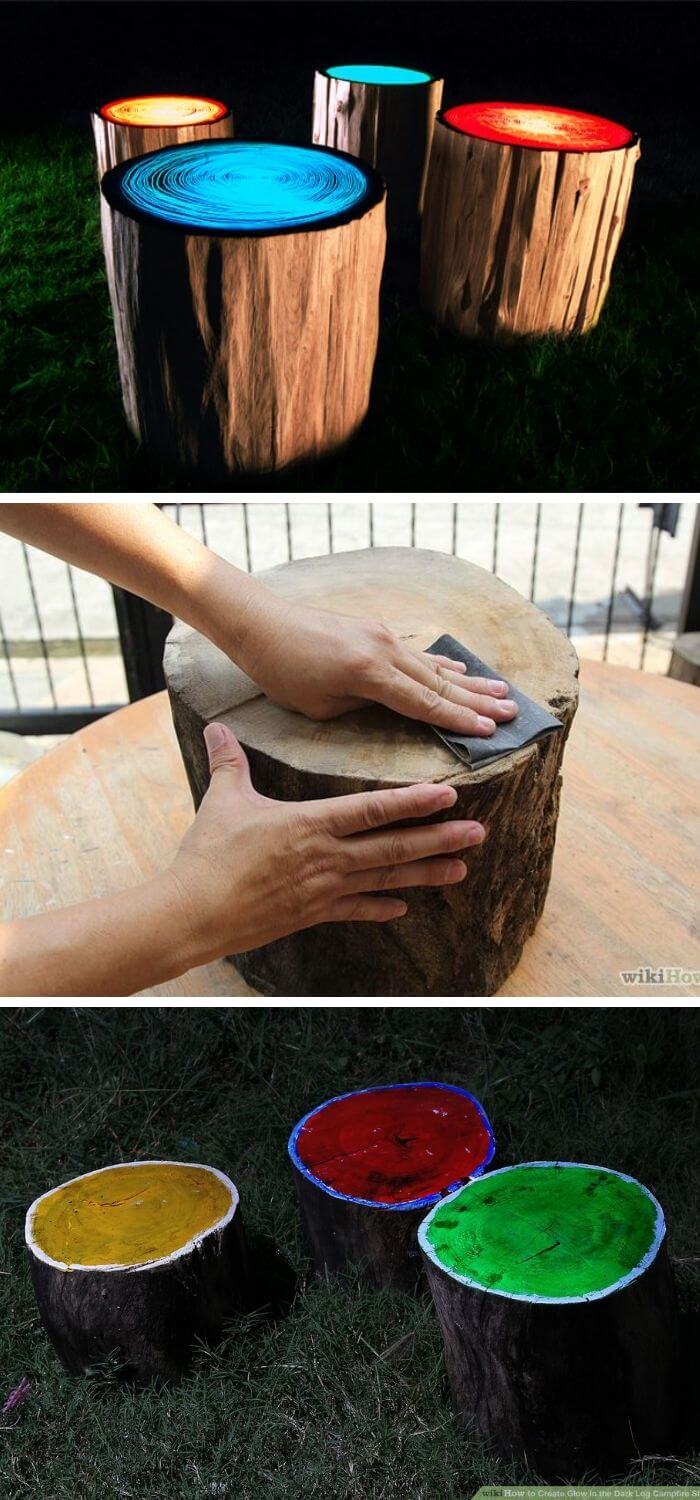 Here is another fantastic idea from wiki about how you will want to try your compound's logs. Making some cute patio stools and painting with glowing colors to glow at night is such an innovation.
Source: http://www.wikihow.com/Create-Glow-in-the-Dark-Log-Campfire-Stools
6. DIY modern log lounger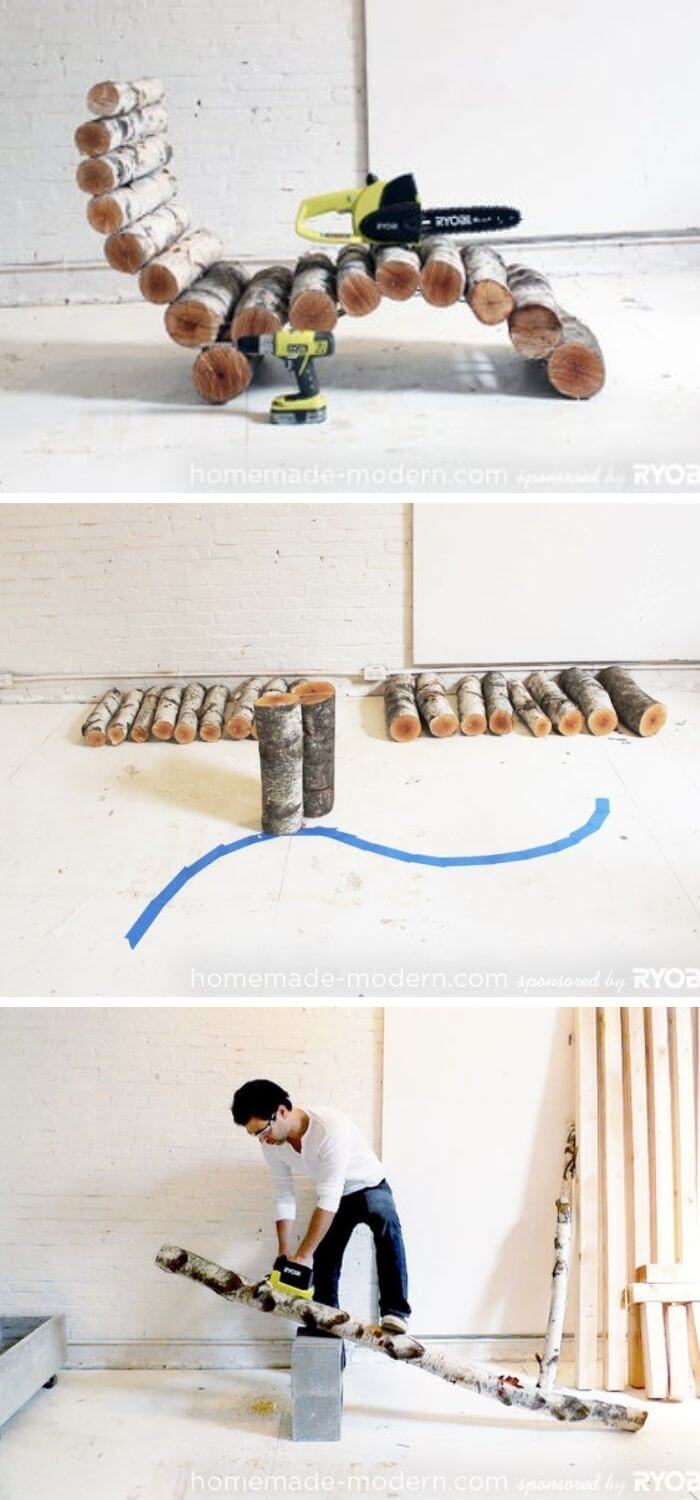 The DIY modern log lounger is such a spectacular piece of furniture that you can make using the log woods. It is a great inspiration for the people who can access lots of woods. Check out eh source here and try this fantastic idea from Instructables.
 Source: http://www.instructables.com/id/HomeMade-Modern-DIY-Log-Lounger/
7. DIY satin coated stump table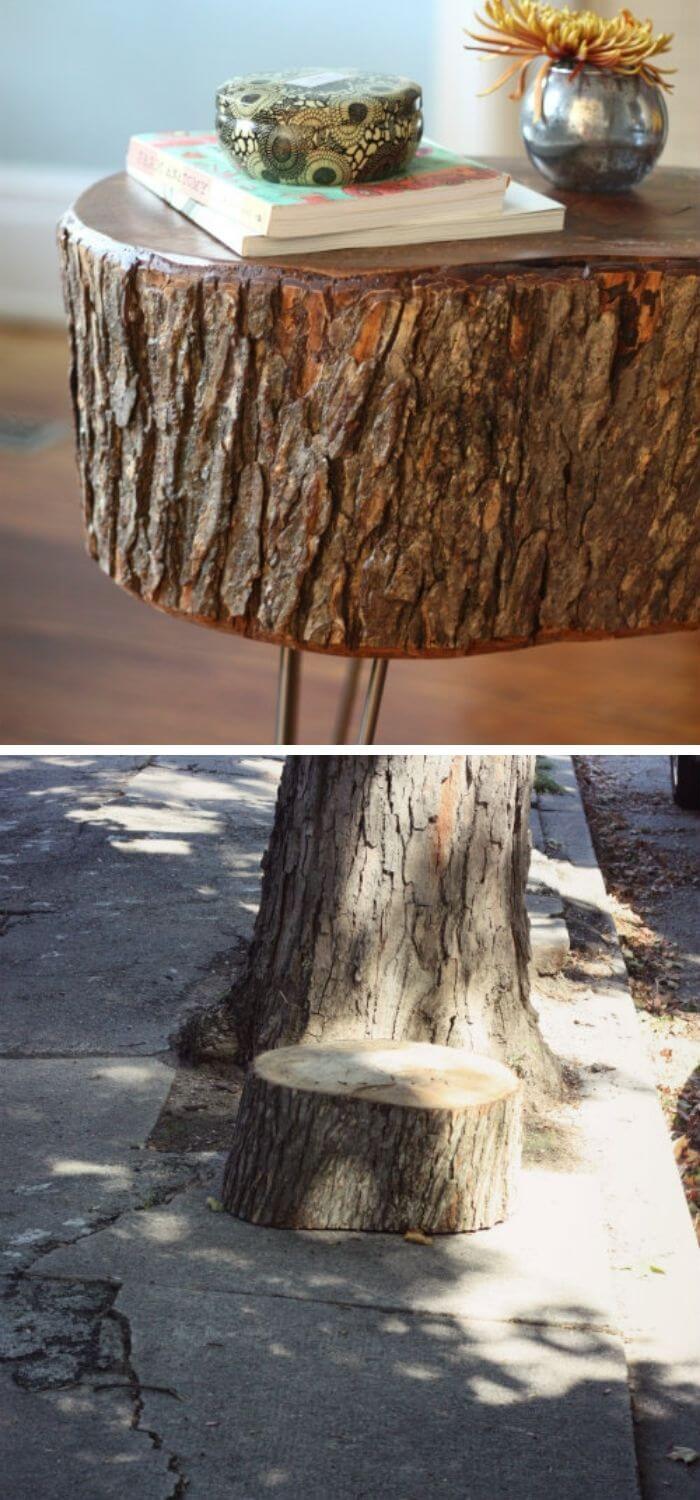 The use of stumps is quite overwhelming. This idea ranks among the best ideas you can ever have. Check for instructions from the source and start over this rustic table idea using the satin coat.
Source: http://www.17apart.com/2012/10/how-to-diy-stump-table.html?m=1
8. DIY wood log i-phone Docker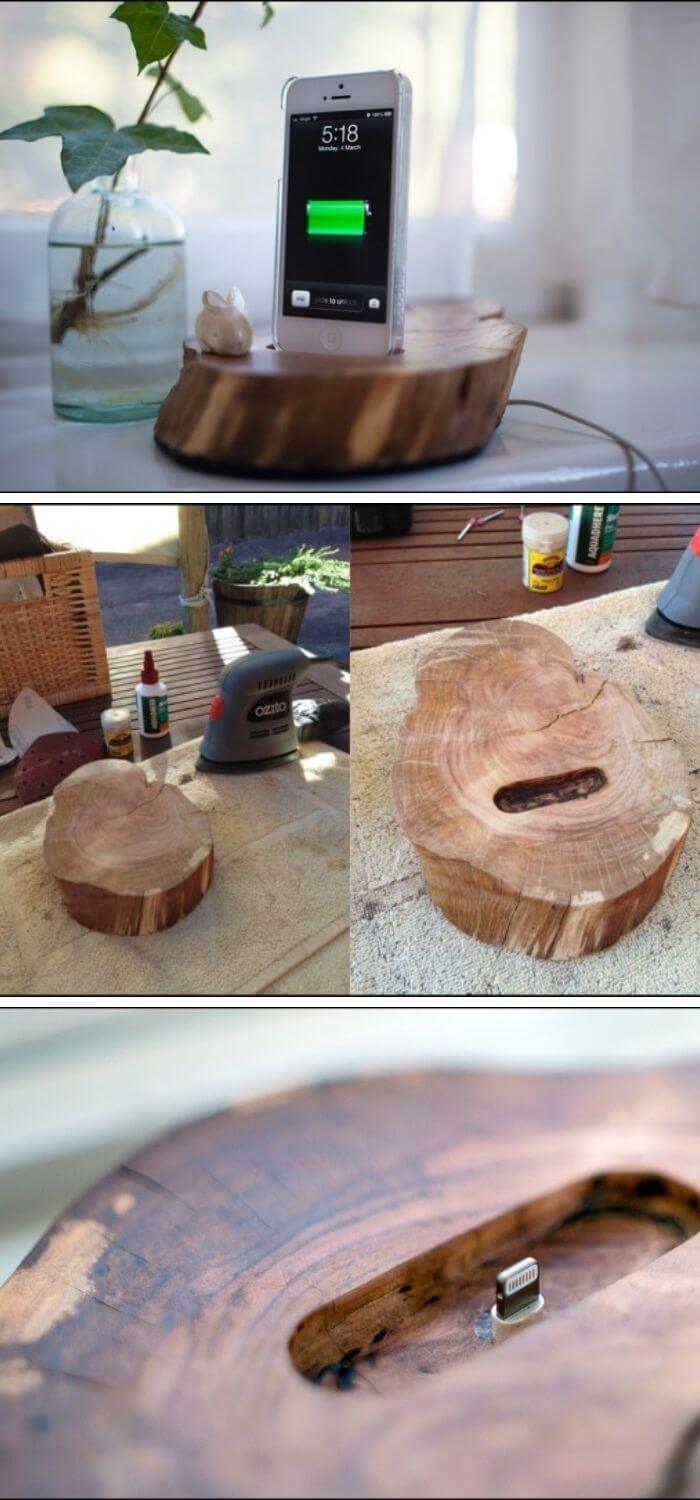 It is one of the smart ideas that you can do with a wood log. It may not be indispensable, though, but what if you have all these logs around? It will be beneficial to get some work for them. Try the idea from the source below and be at the forefront with beautiful ideas.
Source: http://scarletwords.com/2013/03/04/86-build-something-from-wood/
9. Tree branch coat rack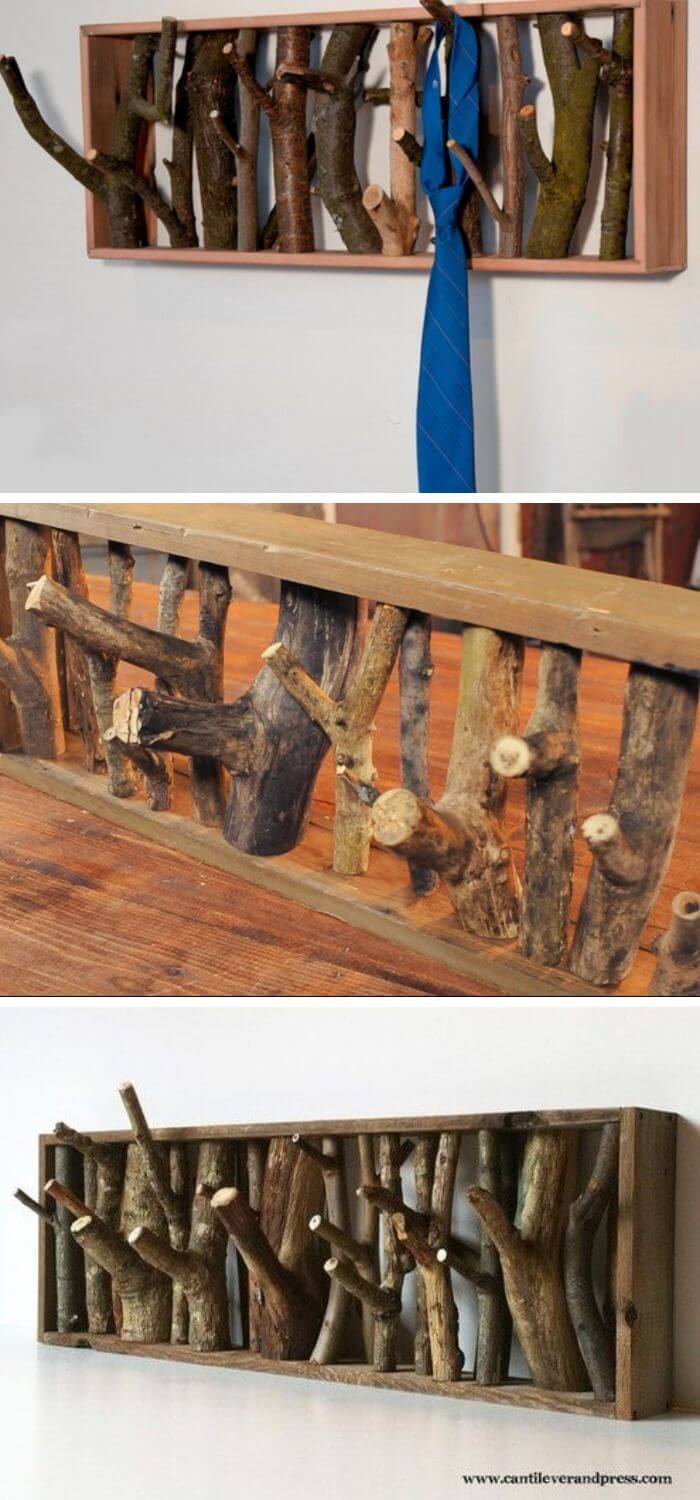 Don't allow those coats to disturb you because of the way they make your room look disorganized. If you can get log woods and stumps, then it is time to make a beautiful coat rack. Place it strategically in a position that will impress you.
Source: http://buildipedia.com/at-home/rehabitat/upcycled-coat-racks
10. Log wedding cake stand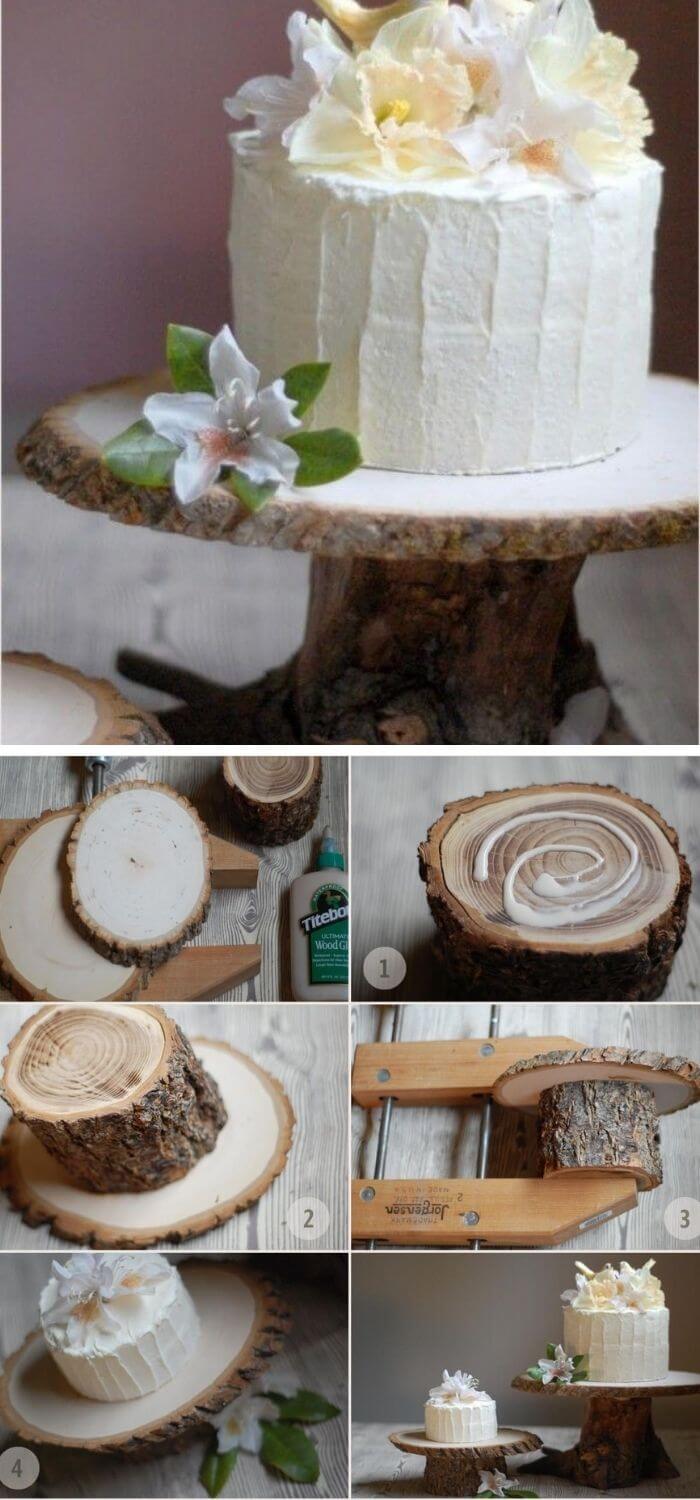 Among the surprises you should give to your loved one during your wedding day is a log wedding cake stand. It should not necessarily be a table, but you are doing things differently with a log wedding stand this time.
Source: http://www.oncewed.com/514/diy-wedding/decorations/rustic-wedding-cake-stand/?currentPage=1
11. Christmas Santa log decoration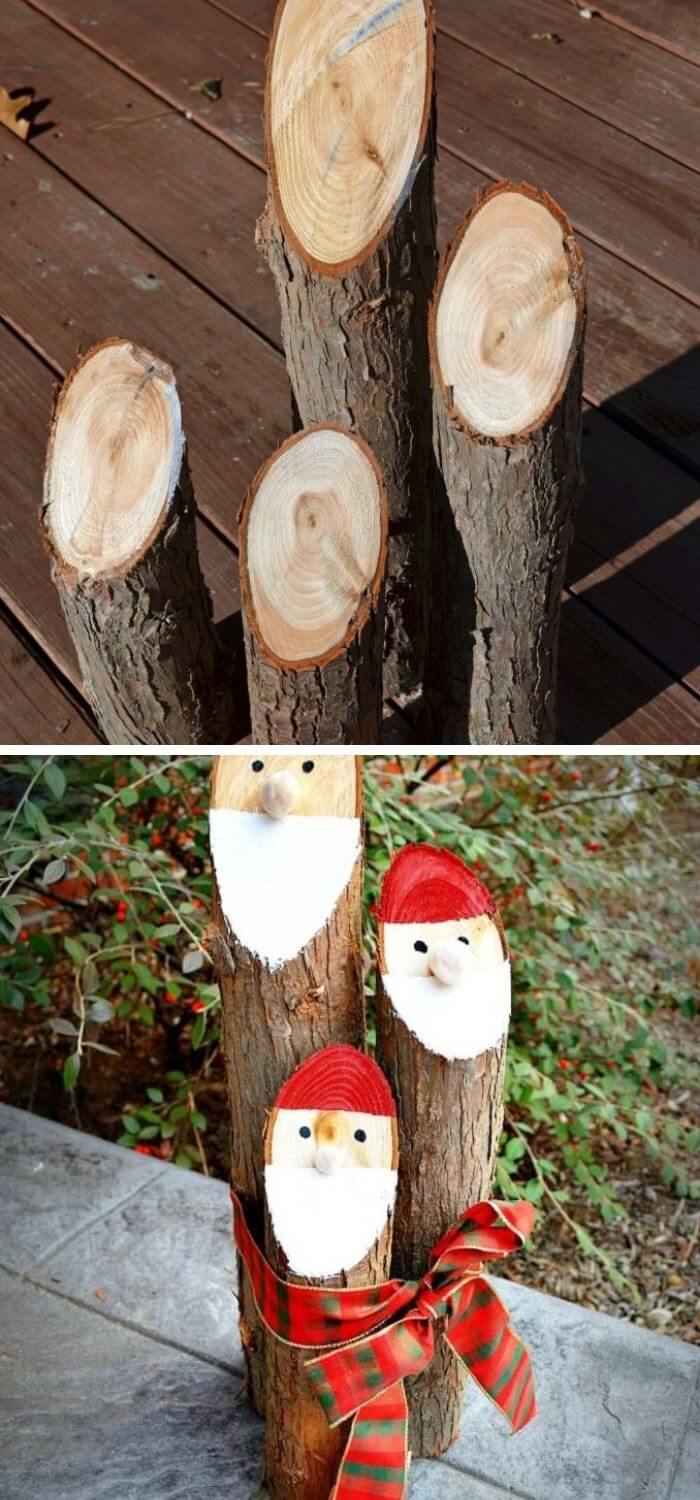 It would be best if you celebrated your Christmas festive season with new things. We have had many ideas, including the crochet Santa ideas. But now, here is an excellent wood log idea that will bring the Christmas theme perfectly.
Source: http://smartgirlsdiy.com/2013/12/danish-nisse-logs-christmas-craft/
12. DIY log slice vase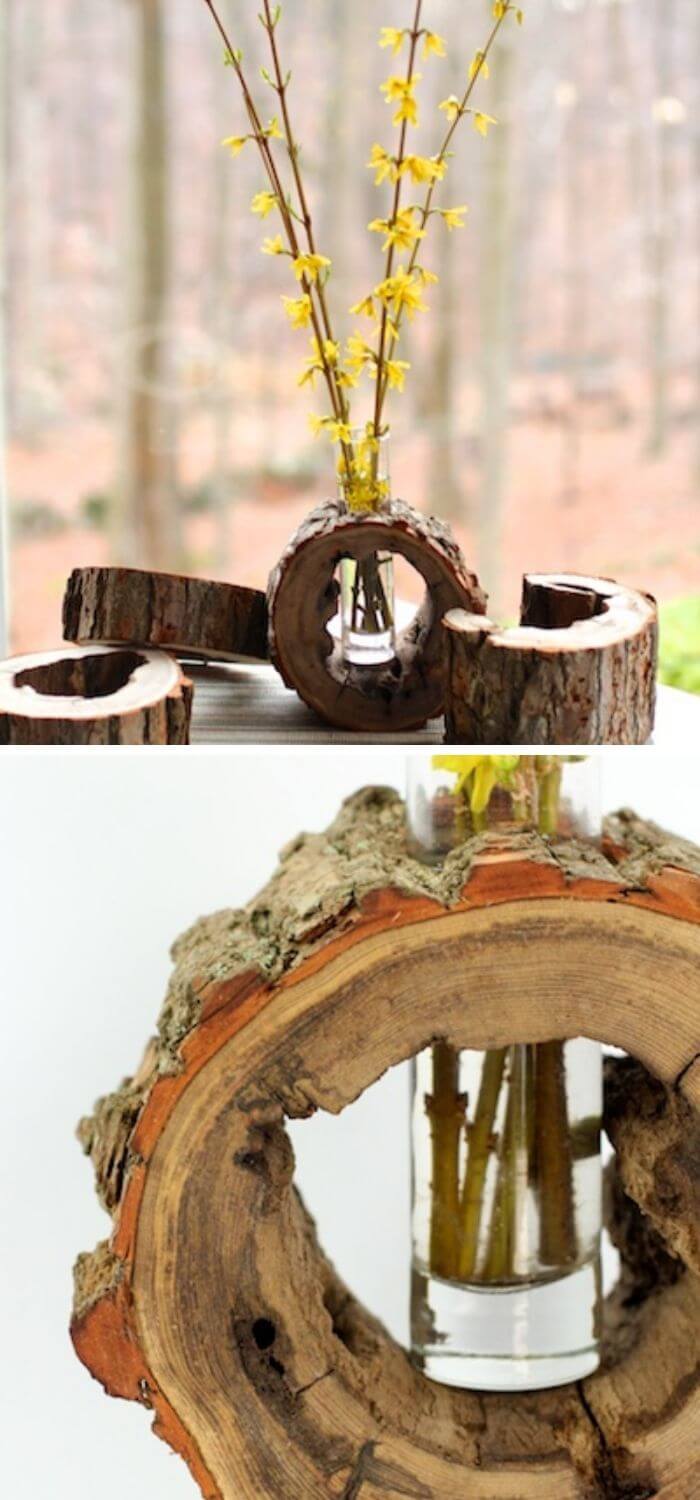 The DIY log slice vase ranks among the smart idea you can get using the log woods and stumps. It is a lovely idea that you want to have in your house. Never mind, you can quickly get it by following the instructions from the source here.
 Source: http://www.ashbeedesign.com/2013/04/diy-log-slice-vase-with-spring-flowers.html
13. Fairy cake stand
Here is a beautiful fairy cake stand that you can make using logs and woods. Everything here is reachable because you will be using locally available woods. Check the source for inspiration.
 Source: http://elliemoon.typepad.com/blog/2013/04/chainsaw-magic-and-fairy-garden-cupcakes.html
14. Tree stump candle holders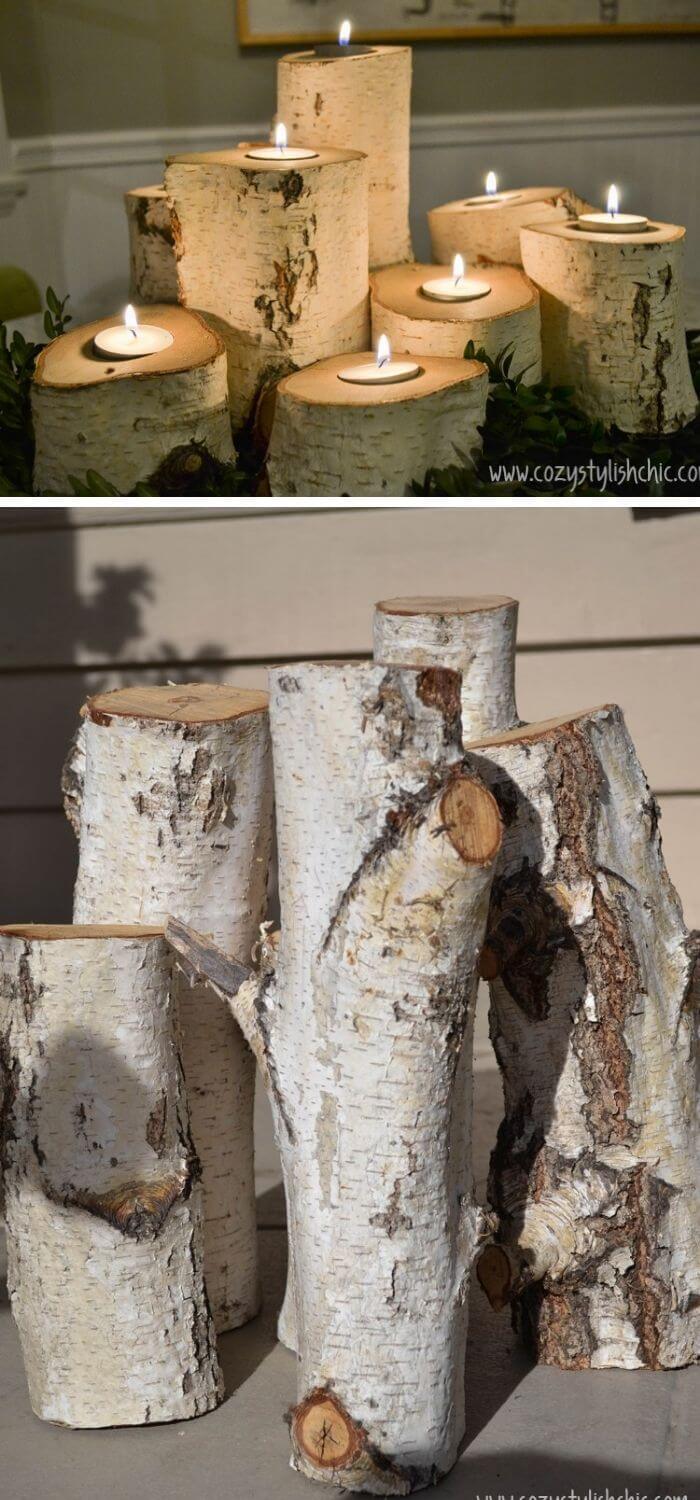 Don't stress so much on the positions that will hold your candles rightly during a birthday party. If you have the log woods around your house, it is time to start making the logwood candle holders. The instructions are reachable for everyone.
 Source: http://www.cozystylishchic.com/2013/12/diy-how-to-make-a-set-of-tree-stump-candle-holders-for-the-holidays/
15. Wood log fountain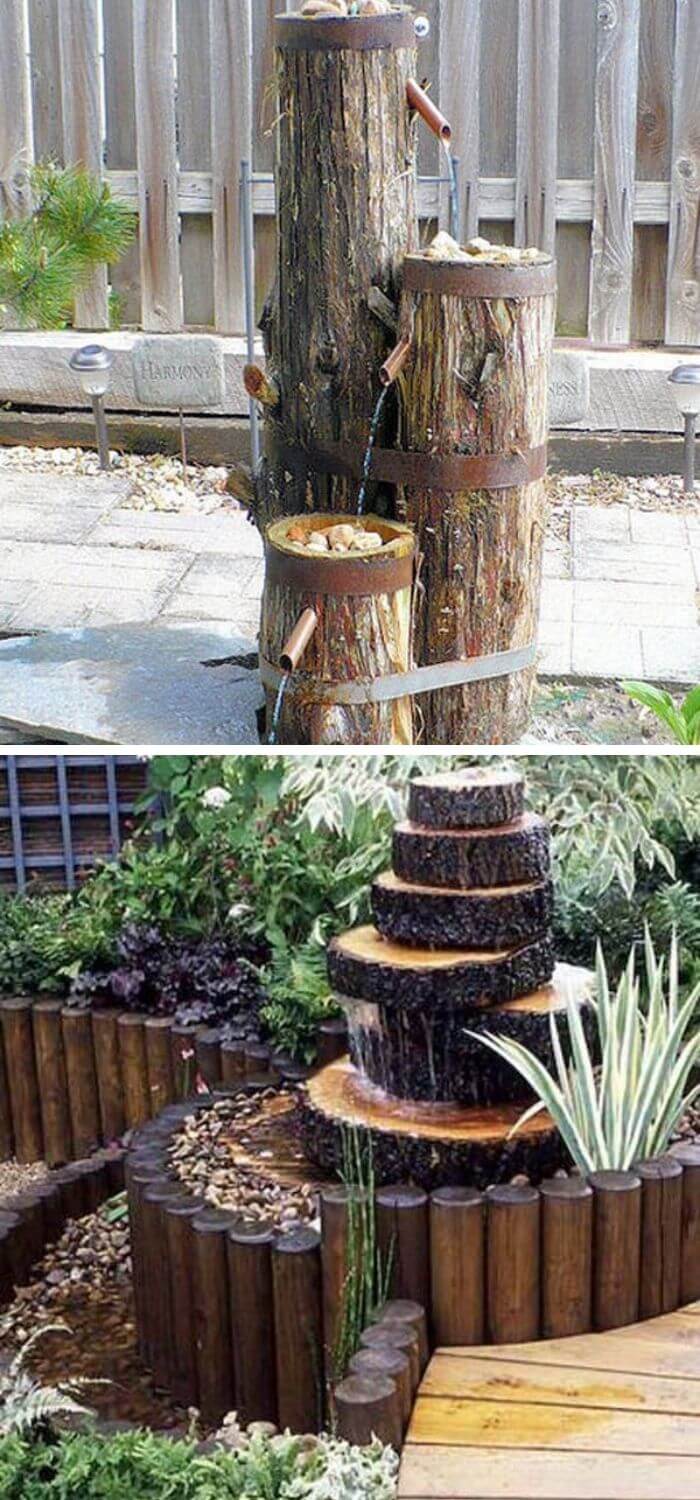 Do you always admire the fountains? Here is something new for you to try. Make cute wood log fountains using the logs and stumps around your house. Every step is easy, and you can always get inspiration by checking the source here.
Source: http://www.fabartdiy.com/20-fab-art-diy-rustic-log-decorating-ideas-for-home-and-garden/3/