Are you in need of a DIY space saving bed frame? Do you have issues with space, and you are looking for ways to utilize the small space that you have? Worry no more. We are going to highlight for you the fantastic 20 DIY space saving bed frame designs which you can do on your own! Let us explore together!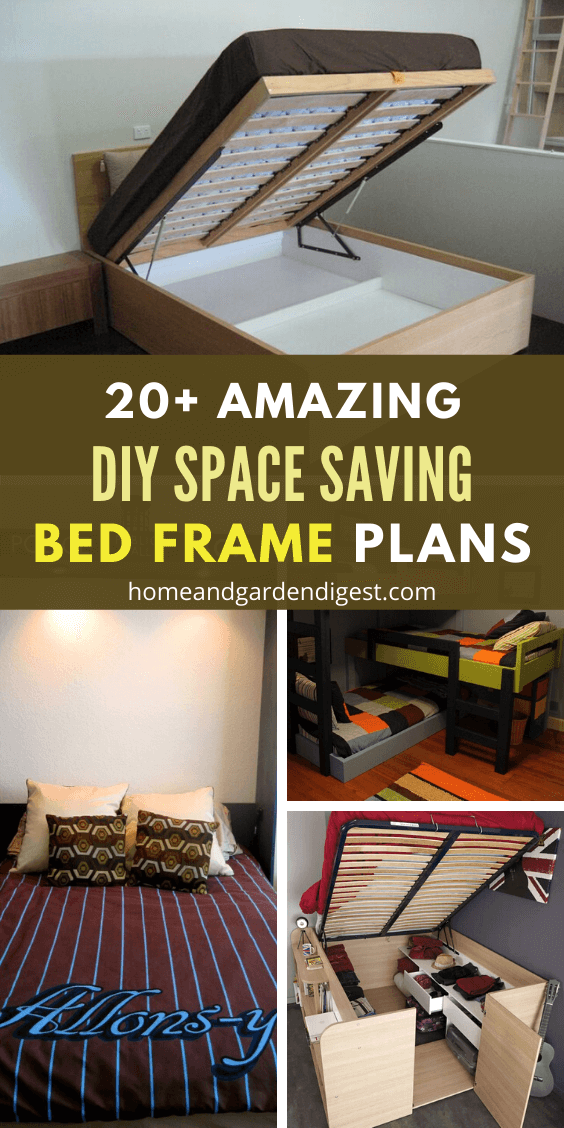 1. The kitchen cabinet platform bed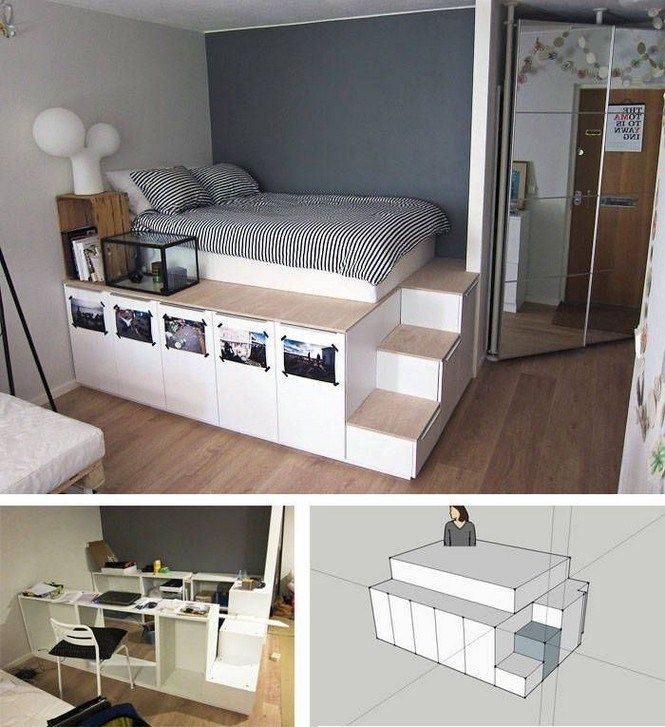 The space-saving idea is just perfect. The lower areas of your bed can serve as a storage place for your utensils. The concrete is just solid, and you won't risk falling. You can create a staircase as simple as that!
2. The built-in roll out bed plans!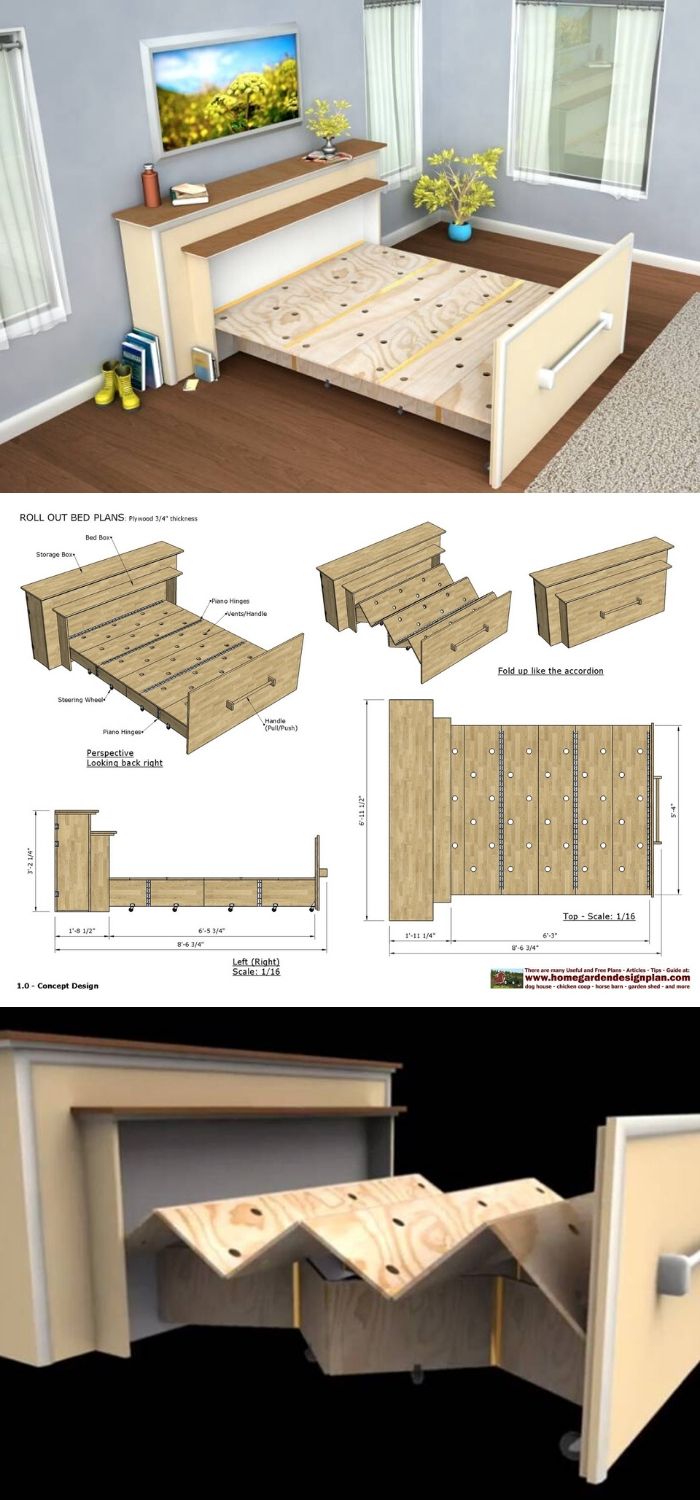 Source: treehugger, homegardendesignplan
The roll-out bed frame plan is the best. It's the space-savvy idea that you need for your small room!
3. The shared boys' bedroom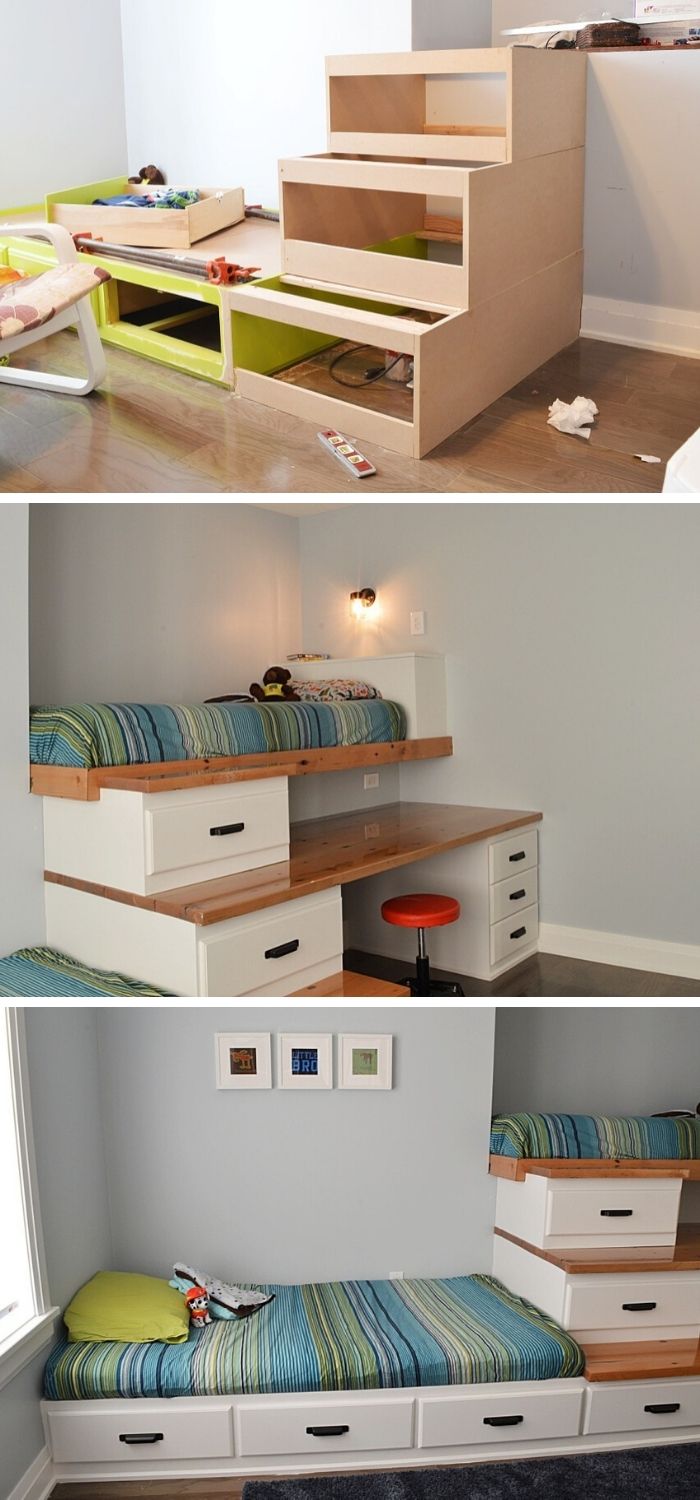 This idea will ensure that all those young men in your house are fully accommodated. It'sIt's a perfect way to reserve someplace without a feeling of congestion!
4. The modern farmhouse Murphy bed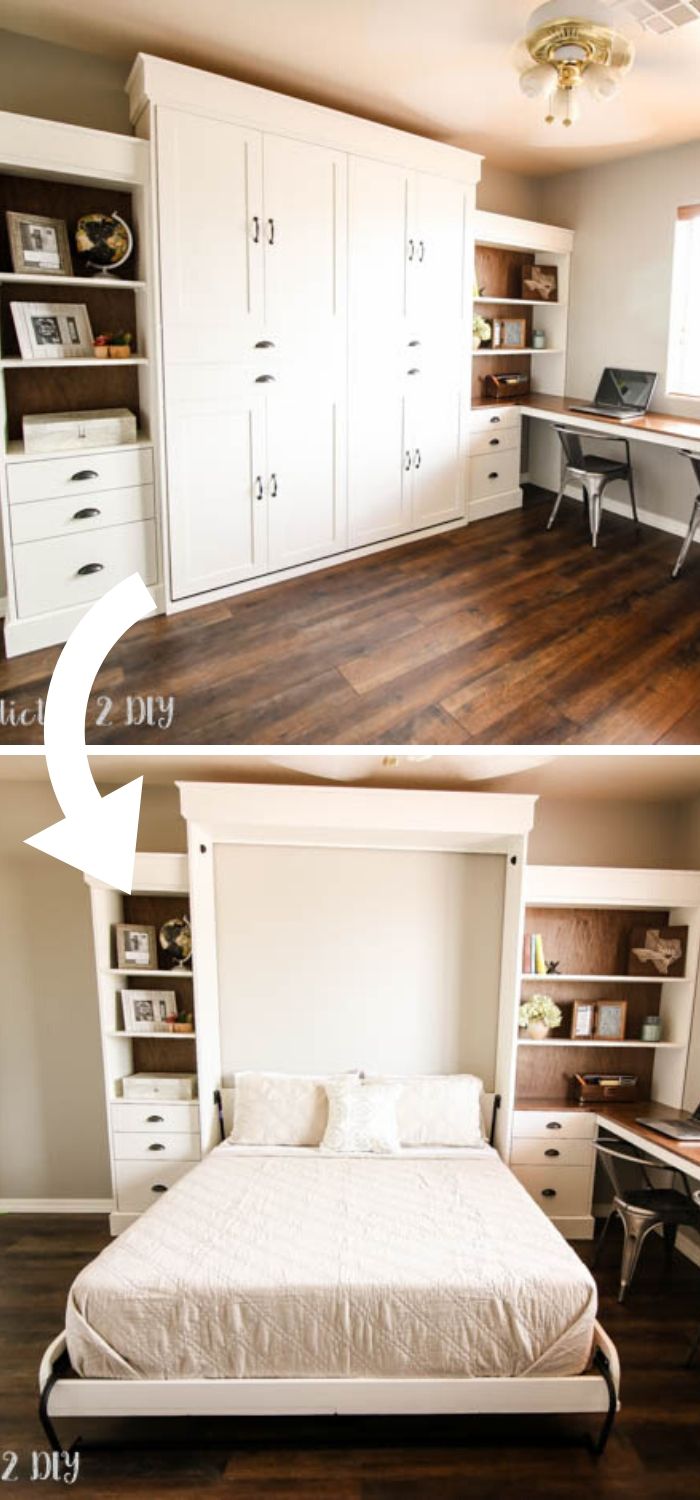 The space-saving bed frame idea is just one of the best. All you need is to open that fantastic cupboard for your bed! While sleeping in luxury necessitates a large amount of space, this bed simply provides comfort without taking up much room. It is smart!
5. The side fold murphy bunk bed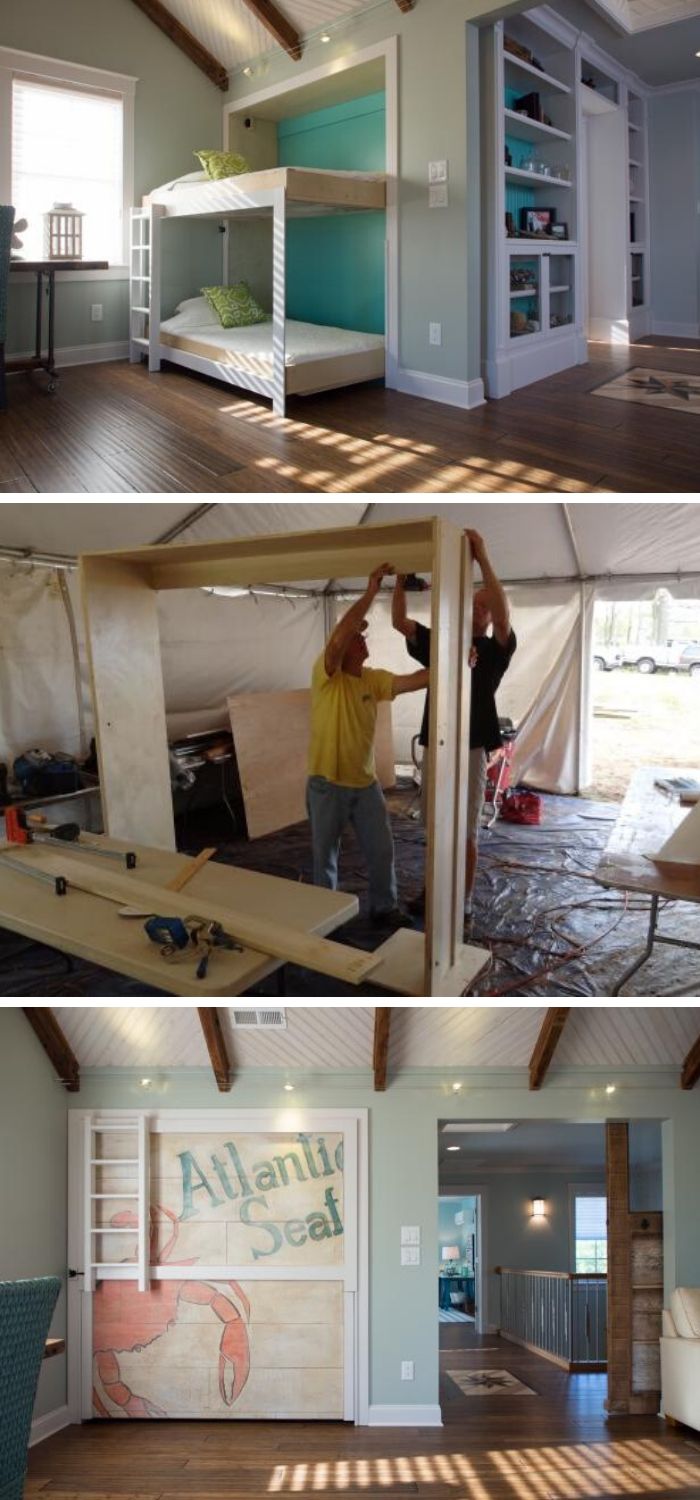 The space-saving bed frame ideas can be so overwhelming! This side-fold will be best for you when you need something simple and achievable.
6. The side under bed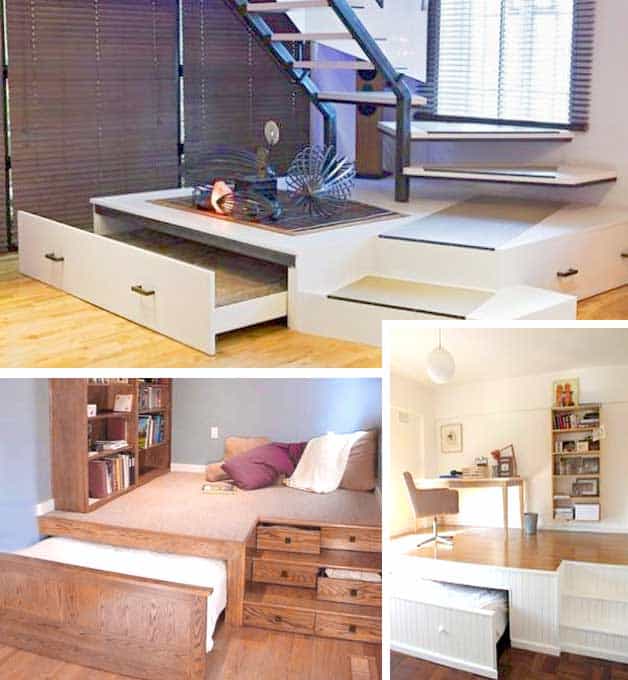 This idea is lovely. No need to get another place. Your bedroom can be an under area of that fantastic cupboard. You can pull it halfway to act as a sofa! Consider this multipurpose idea and safeguard part of your space.
7. The modern bunk bed

We love the idea when you need more than three kids to be in that room. It's a simple way to preserve the space.
8. The invisible ladder bunk bed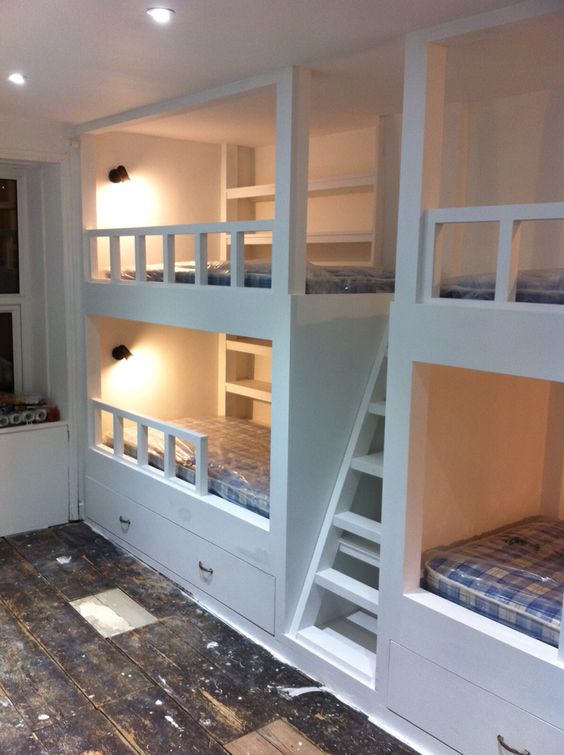 Sometimes, you are so keen on protecting the area, and you don't want the ladder to take the space. Why can't you try this invisible ladder bunk bed?
9. 4 beds in a room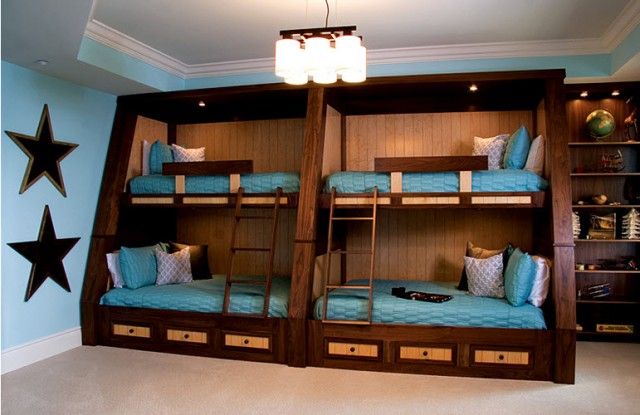 Be creative enough. If you can get enough space for your quest, the idea will be a better option. Let them be comfortable!
10. The floating bunk beds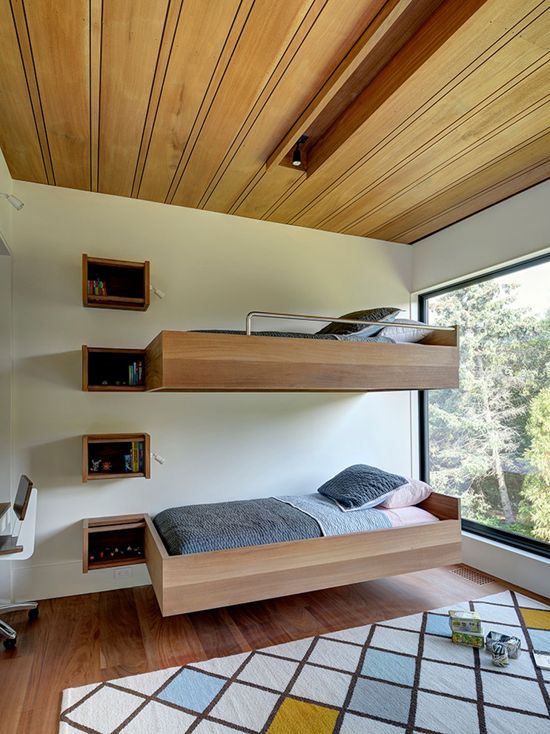 Do you wish to do things differently? This idea will be perfect! We love it.
11. The dollhouse bunk bed plans

This idea will be the kid's favorite! Do kids love dolls? It will be a milestone for you if you design this kind of bed for them!
12. The simple bunk beds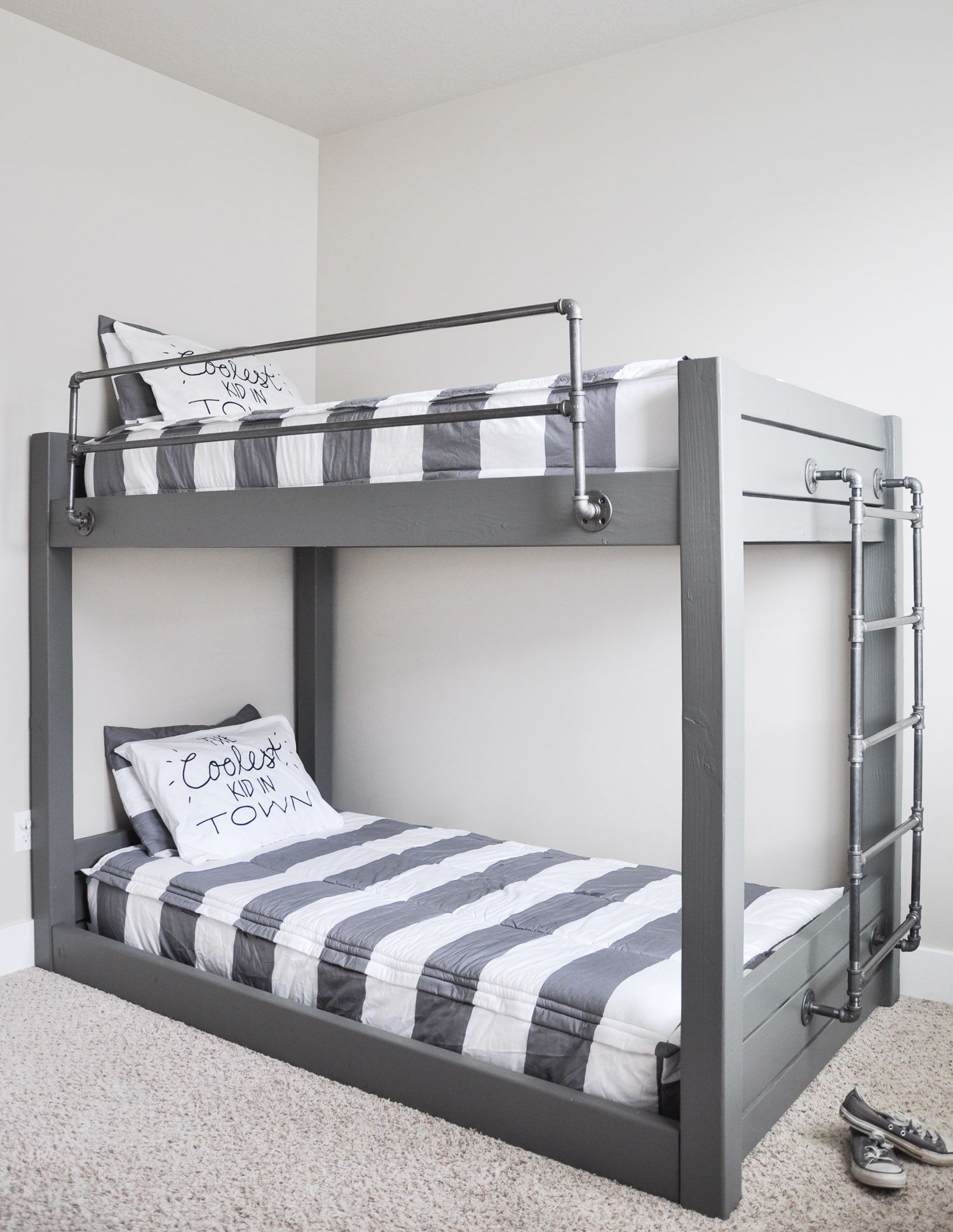 The simple bunk bed idea will be undoubtedly the most straightforward. Look how cute and yet gorgeous! You deserve this fantastic space-saving idea.
13. The sleeping lofts on closets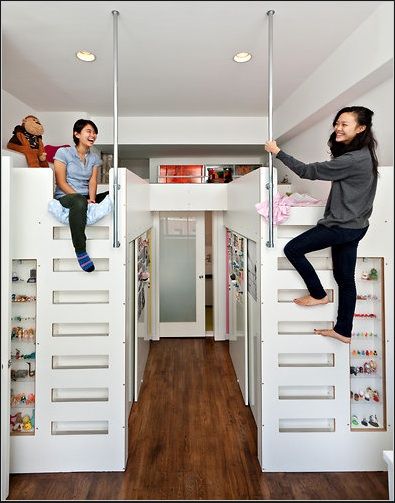 The small space left in your wardrobe can be a perfect bedroom! All you need is to mount a ladder that will take you to your dreamland.
14. Ottoman beds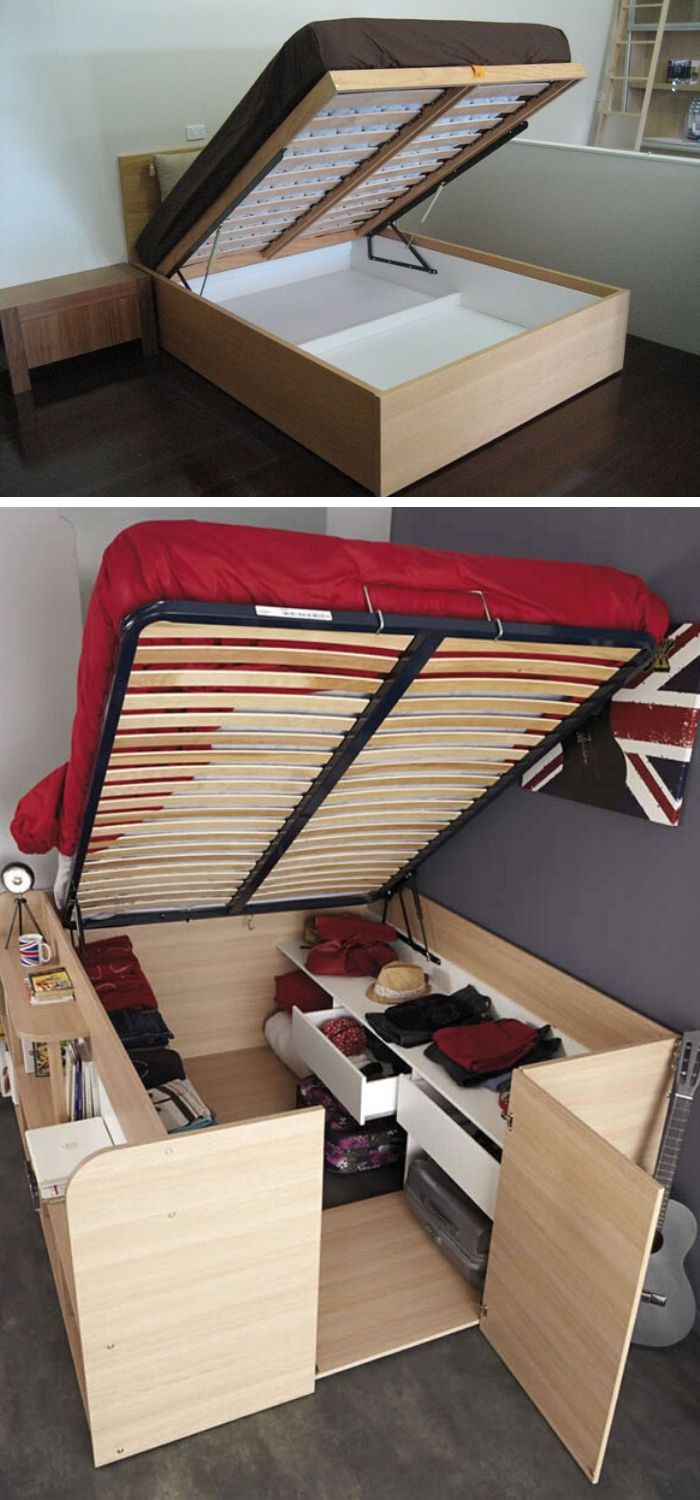 We love the ottoman bed beds despite not being the best option. The bed can be kept in the living room; hence, it can even act as an extra seat in your living room.
15. The Tardis Murphy bed

The Tardis Murphy bed is one of the best space-saving ideas that you must consider when you are keen on saving some space in your room. It's the best idea.
16. The castle bunk beds

The space-saving bunk bed idea looks like a castle! It's the girls" favorite!
17. DIY bed in a box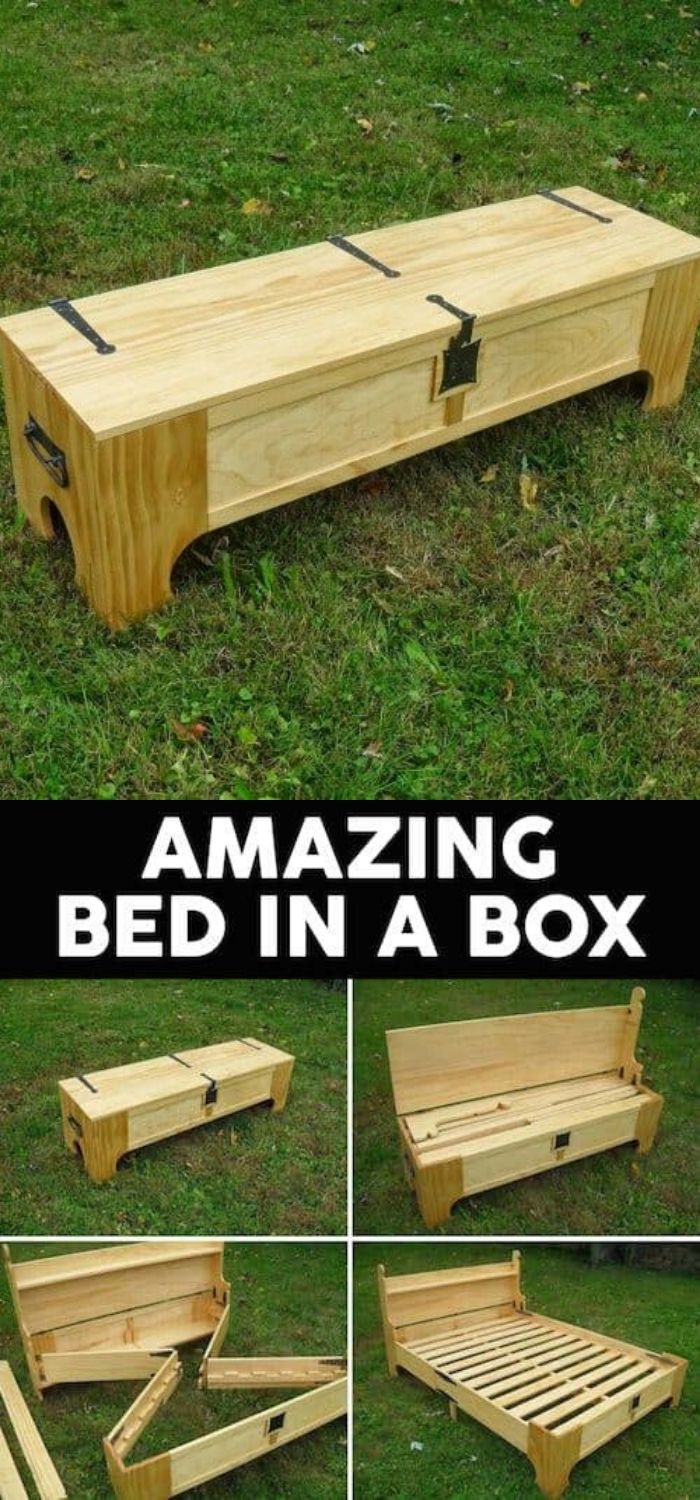 The bed in a box idea is also among the excellent space-saving ideas! You need to fold your bed to be like a box after that fantastic night!
18. The stackable beds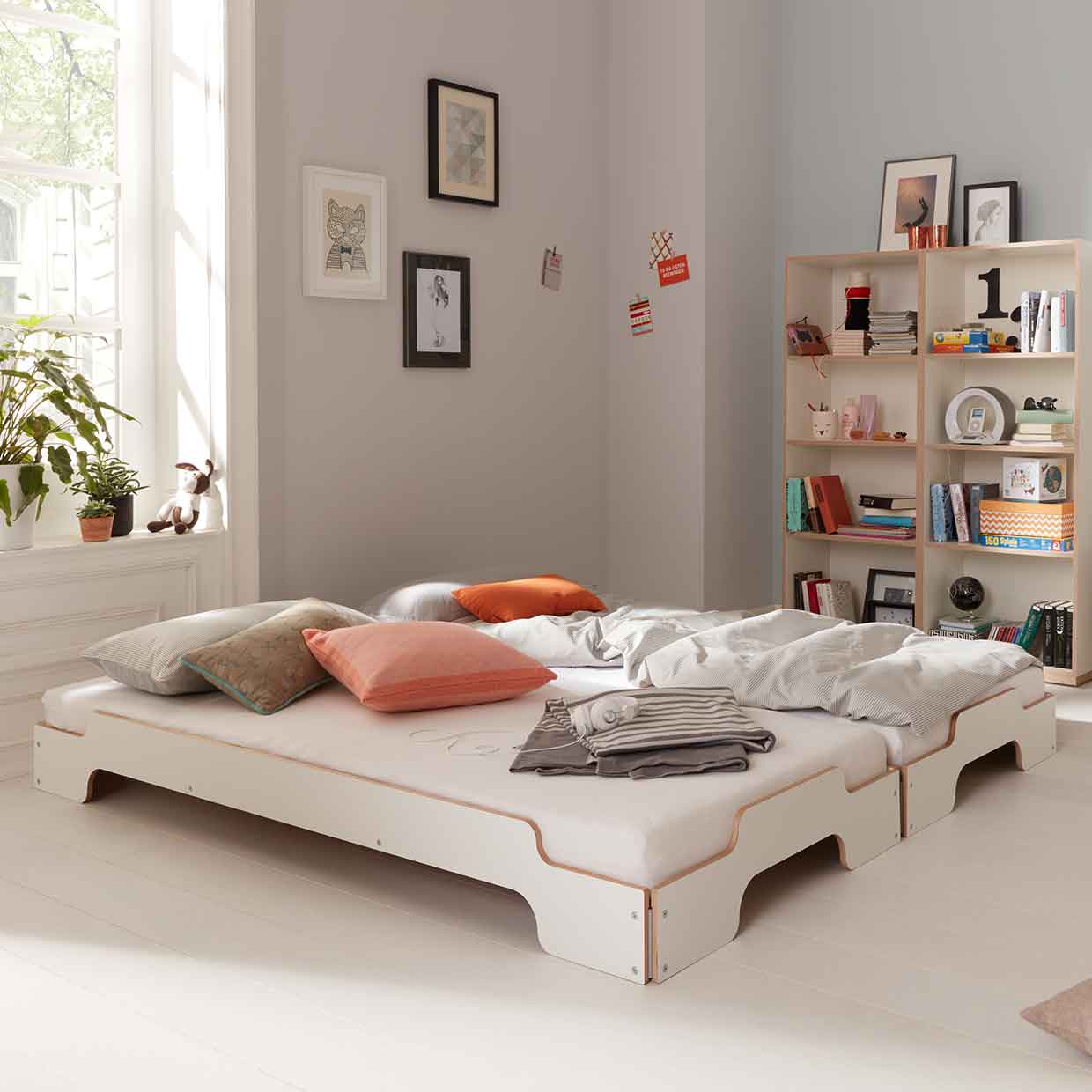 We love the stackable beds because they are adjustable, therefore, making them a perfect option for the growing family with a little space.
19. The A-frame bunk bed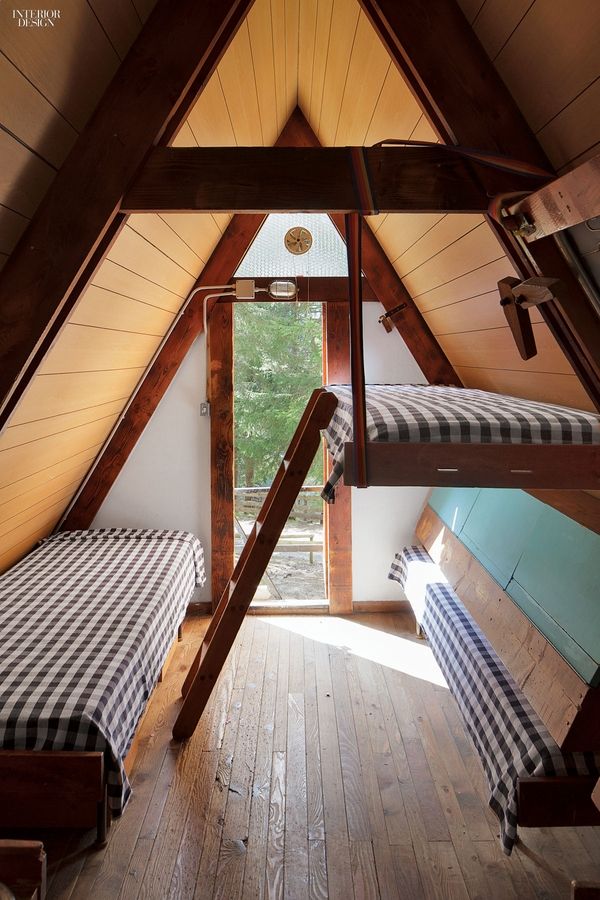 The A-frame bunk bed is another lovely idea that ensures that you don't consume all the space in your room!
20. The stair step bunk beds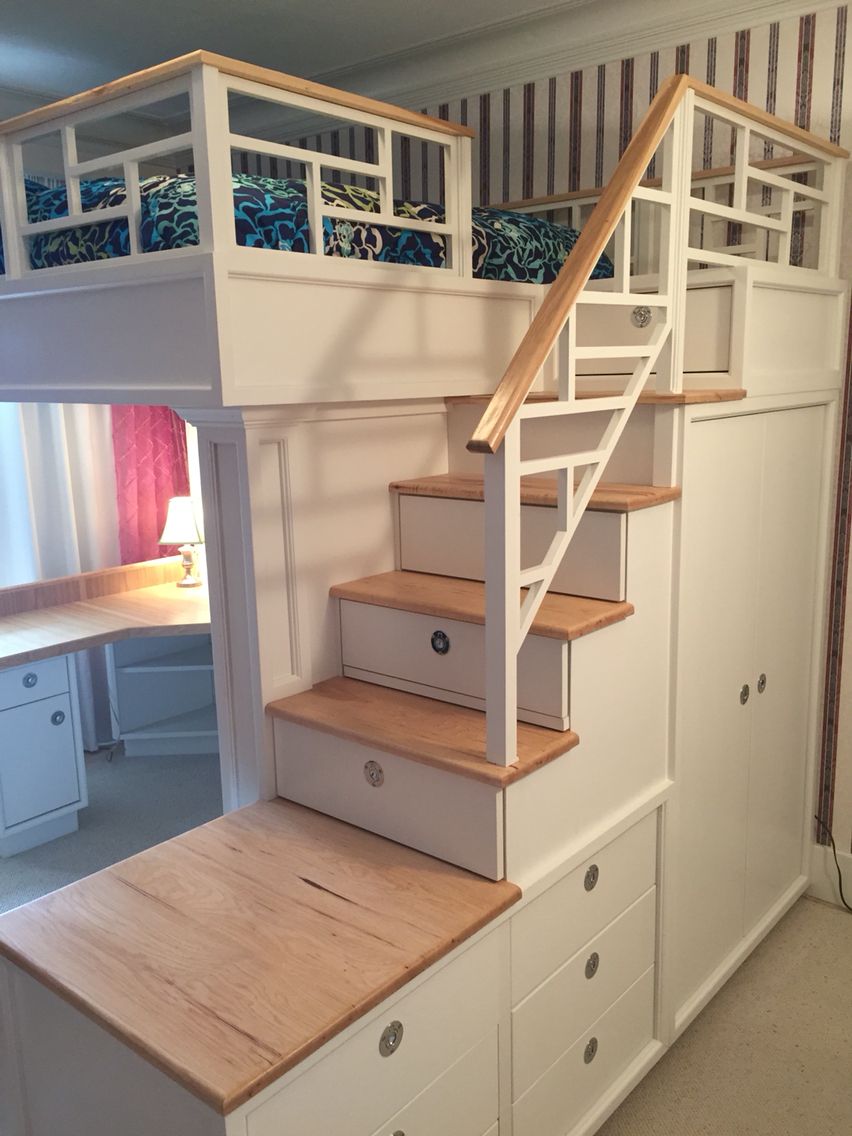 It is yet another space-saving kind of bed frame that you should consider. You don't have a lot of space, and the stair step bunk beds can do.
Conclusion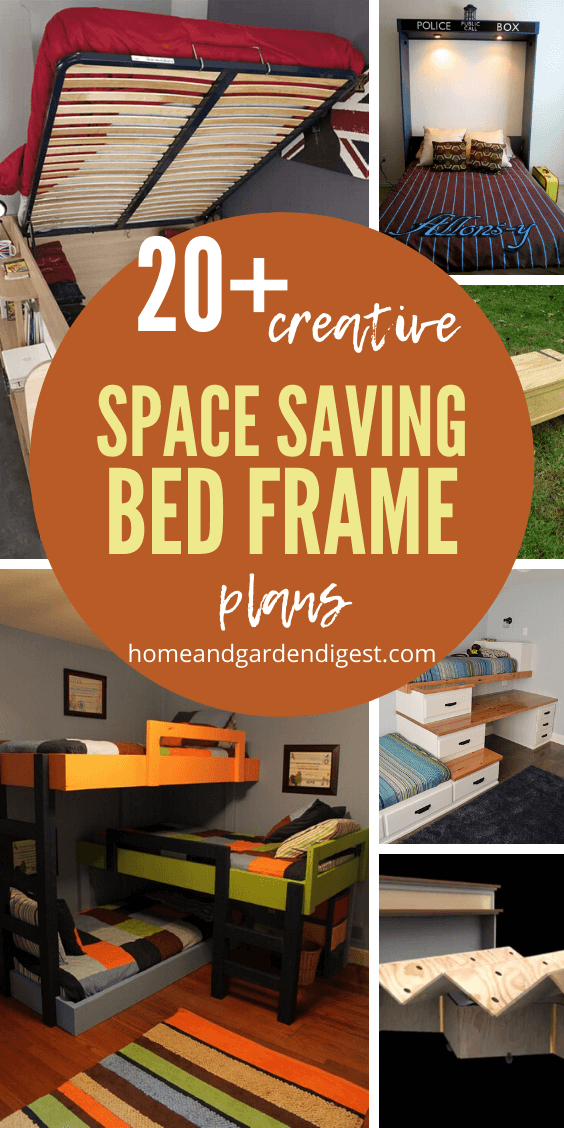 The 20 DIY Space Saving Bed Frame Designs will give you options where you will easily choose what benefits you! The ideas are appealing, and it best for those seeking ways to save some space in their small rooms. They are also good options for a growing family.