Sandals form an important part of your overall outfit and therefore it is imperative to always sport the most trendiest and current pair. A sandal design may vary according to the weather, your outfit or the destination or even as per the individual's personality. 
If your entire wardrobe is neat but your sandals aren't up to the mark, then that just brings down your overall fashion style. So, you must be careful while choosing what pair of sandal suits which clothing. The difference between a perfect outfit and a sloppy one is often decided by the sandals that go along with it.
There are certain DIY techniques with the aid of which you can redesign an old, worn out pair and give it a brand new, refreshing look. The advantage DIY sandals offer over the pairs you buy from the stores is that you can personalize the sandals exactly as per your wish when it comes to DIY projects and you don't have to settle for less than perfect. In addition, DIY sandals are also more cost effective. 
Here are 20 DIY tips and ideas that may fascinate you.
1. Braided Straps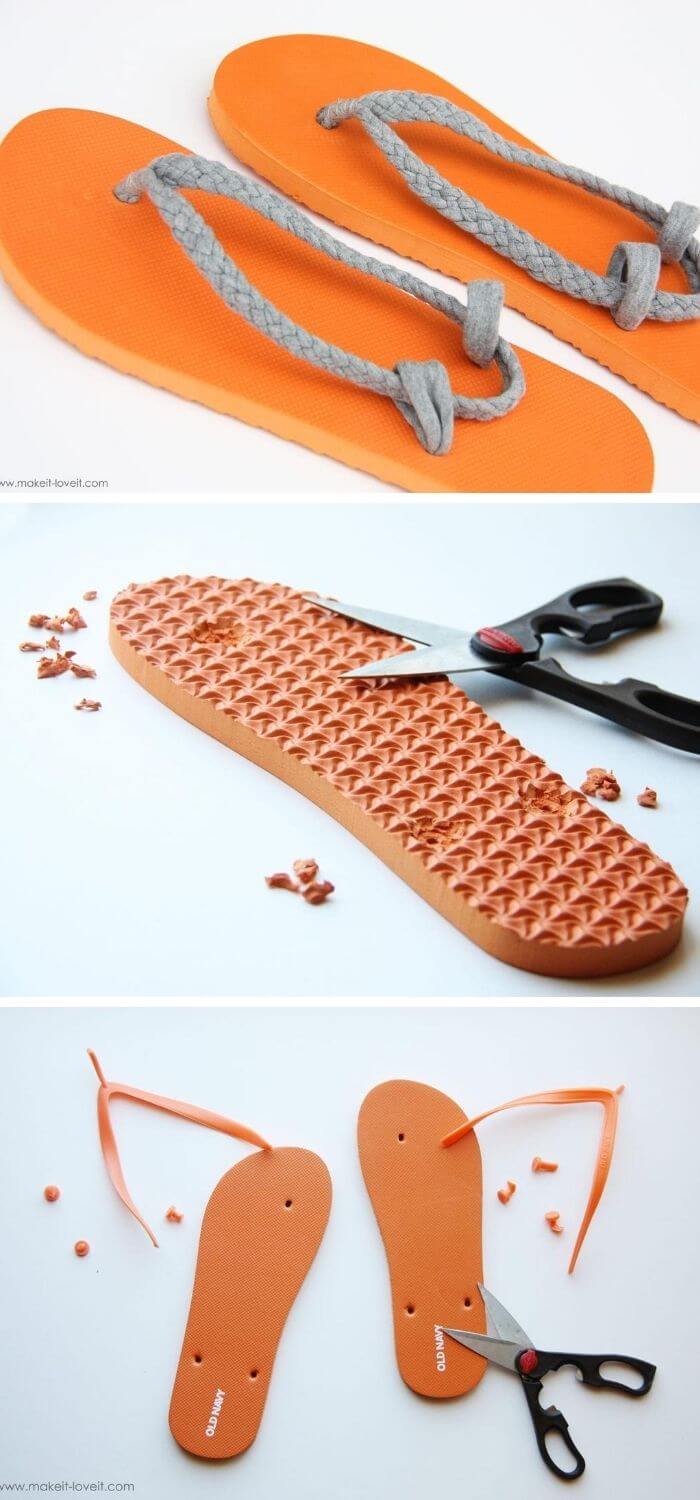 Welcome summer in a pair of comfy and stylish flip-flops that spoil your feet with luxury. The braided straps can convert an otherwise simple-looking sandal into something exotic.
2. Easy Embellish
An alternative to braids could be pearls that can be glued to an old pair of sandals to give them a fresh appearance as depicted in the picture above.
3. Sling Sandals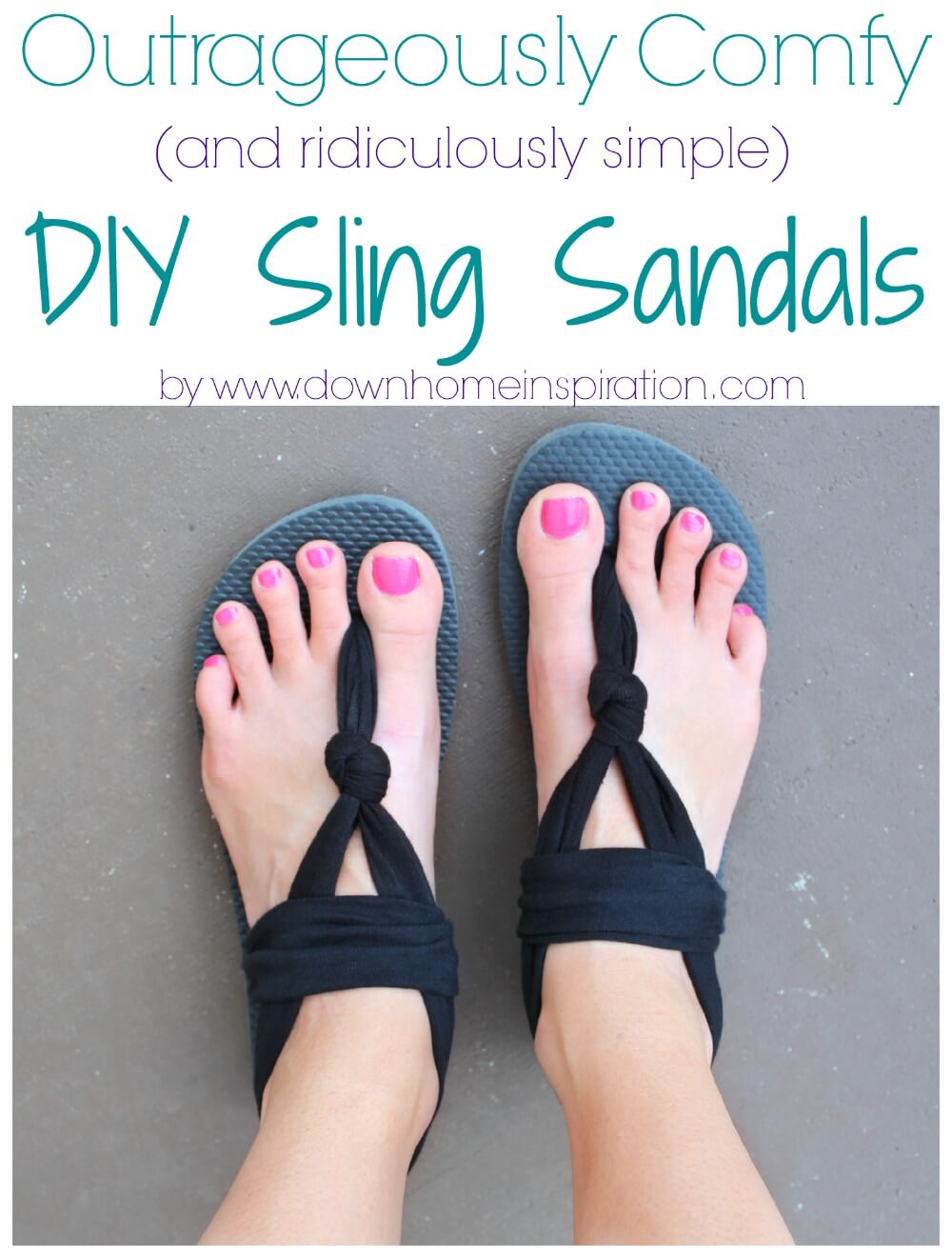 This simple DIY is best suited for a day at the beach. Easy to construct and pretty durable if followed rightly; this is a perfect DIY that emphasizes simplicity.
4. Crystal Embellished Sandals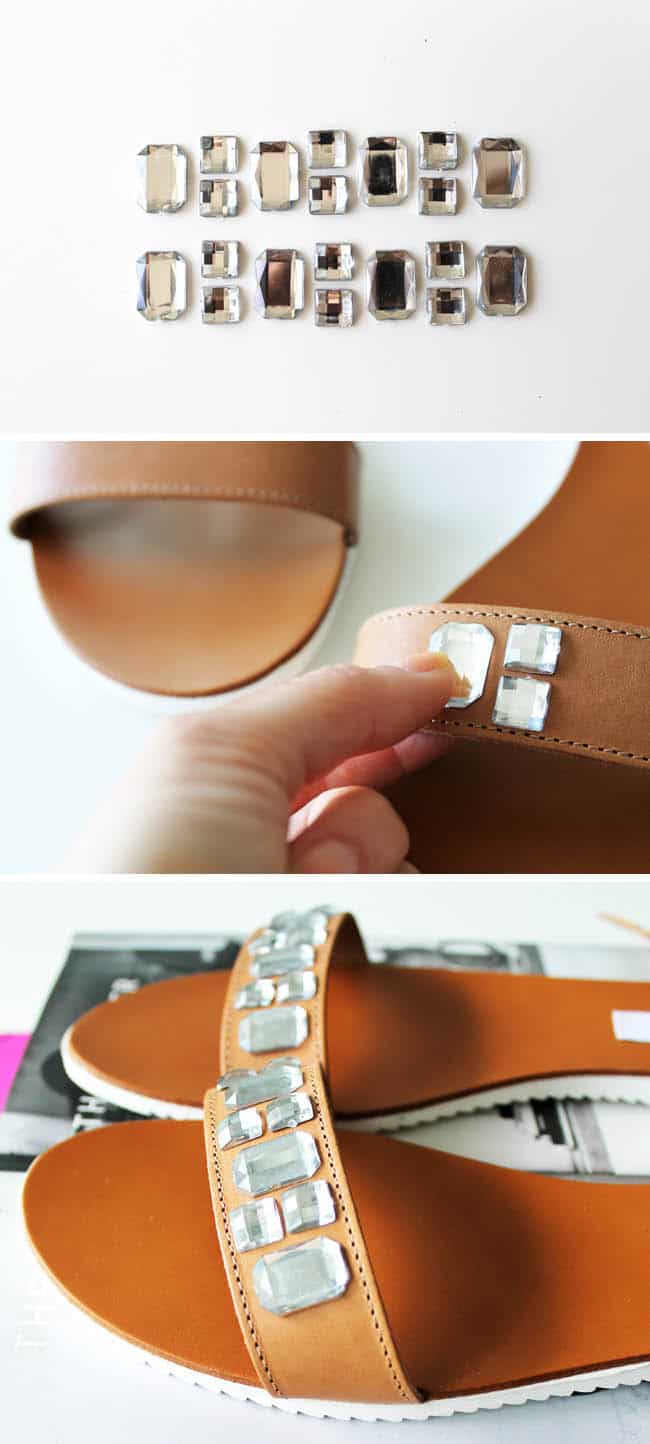 Reinvent your old pair of sandals and revive them with glitter and bling. This sandal should go perfectly well with all of your summer outfits so you won't have to worry about getting a new pair.
5. Chain Embellished Sandals
Chains are a really popular accessory so it makes sense to use it to redecorate your old sandals and make them fashionable and wearable once again.
6. Bow Sandals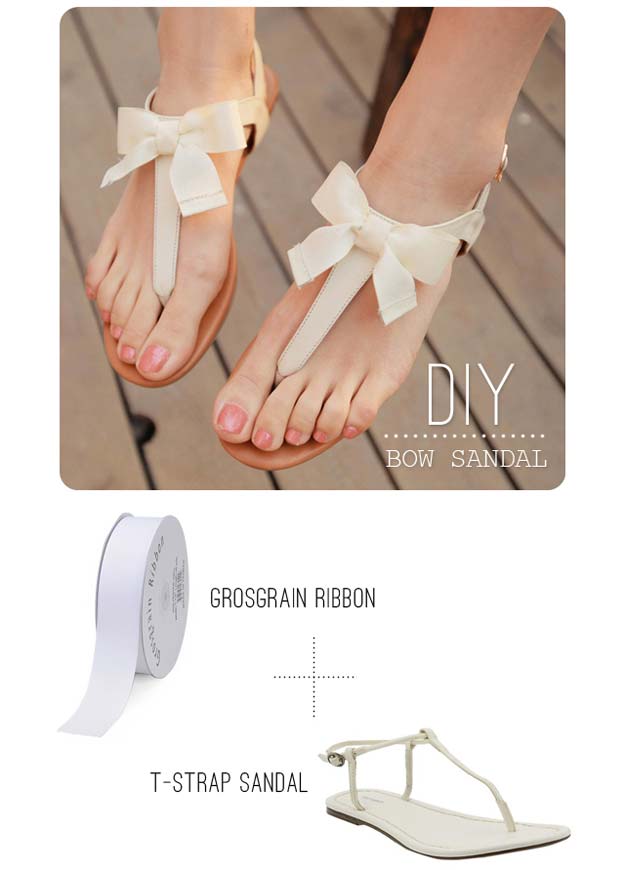 A bow doesn't go well with just dresses. Tie them around the front strap of your plain sandal and see how well a bow can spruce it up.
7. Metallic Birkenstocks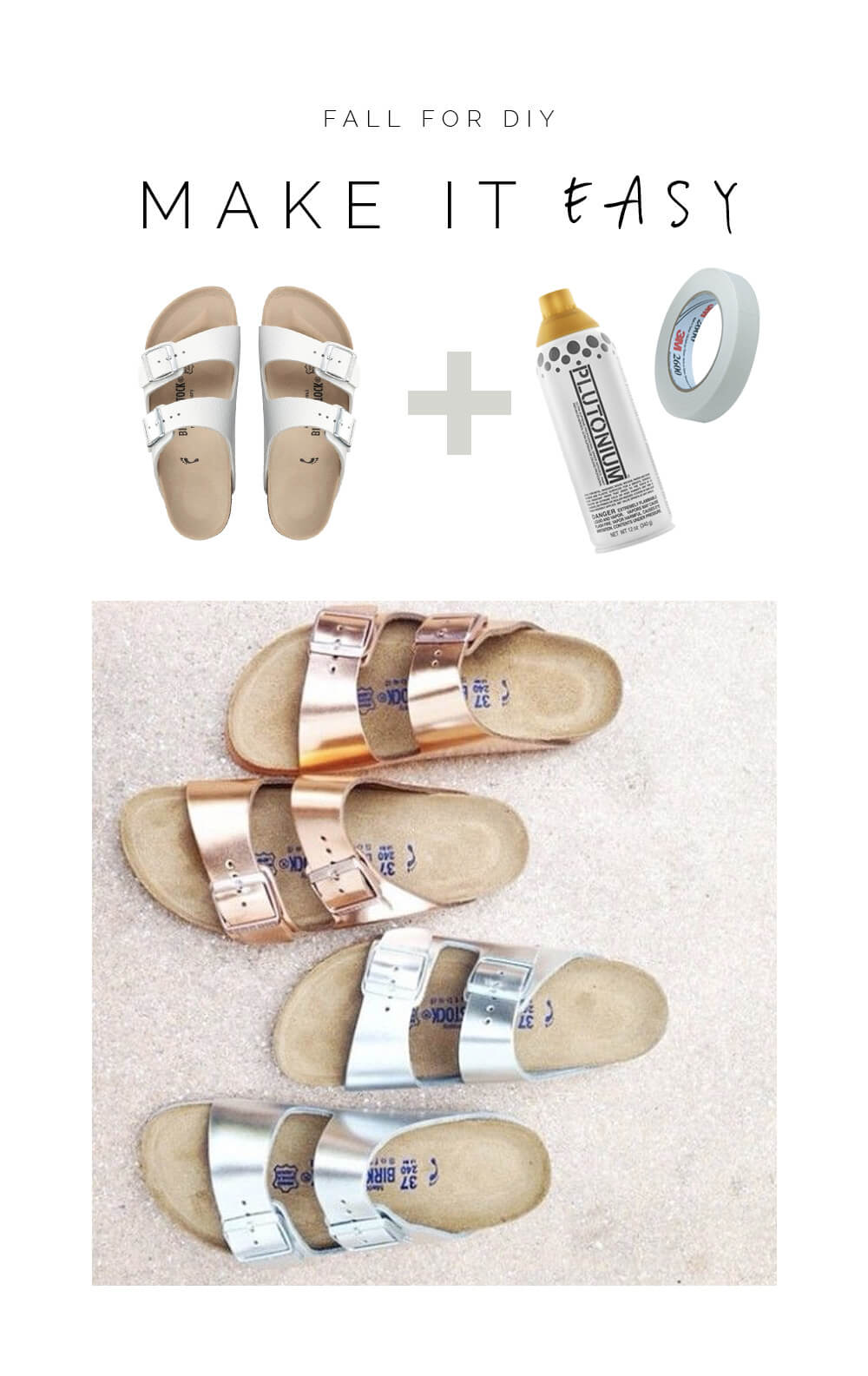 Customize an old pair of Birkenstocks giving it a metallic touch that will make it dazzle during the day time when you wear it around.
8. Tassels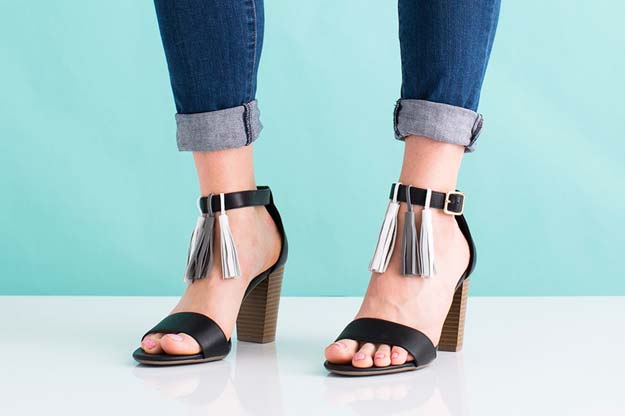 Suspend leather tassels against the front strap of any sandal to instantly turn it into a fashion statement.
9. Leather Fringe Sandals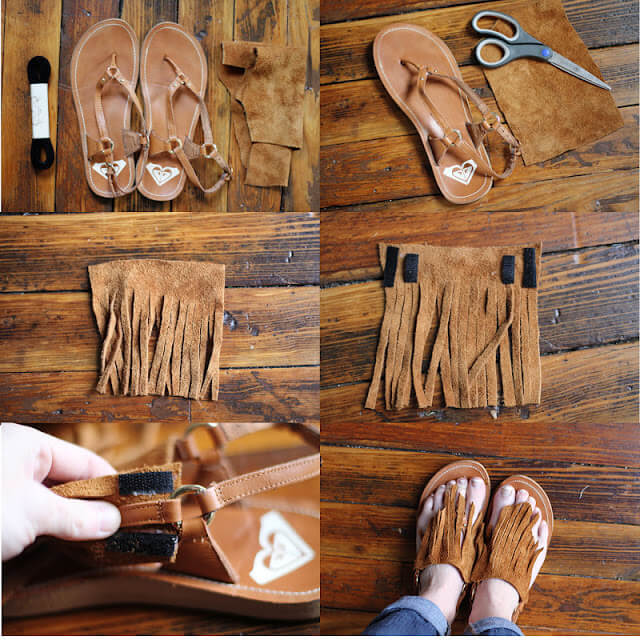 Fringes are a popular fashion DIY technique, and not just when it comes to clothes. Fringe the edges of your sandals to give it a fresh look.
10. Tribal Wrap Sandals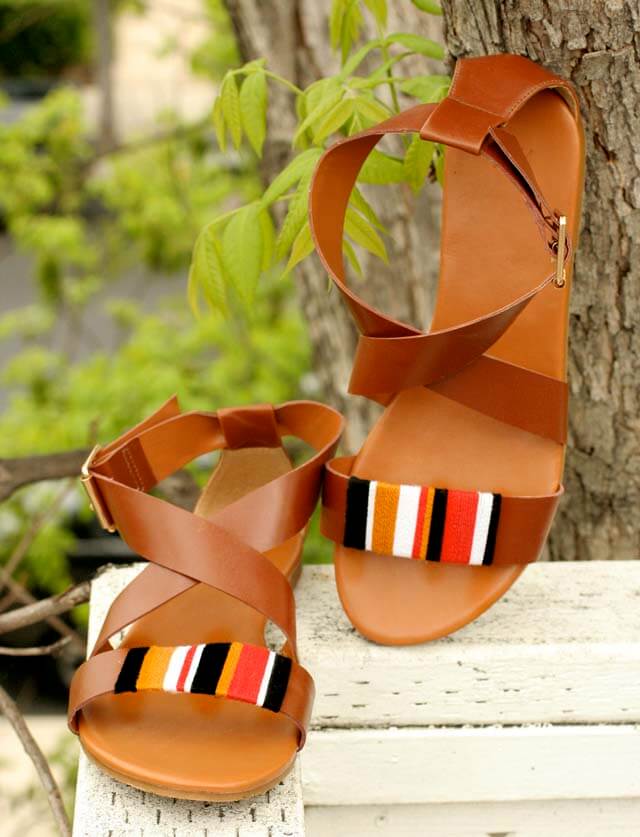 The sandals obtained through this type of DIY can be worn on either pants or jeans and still look just as amazing.
11. Leather Sandals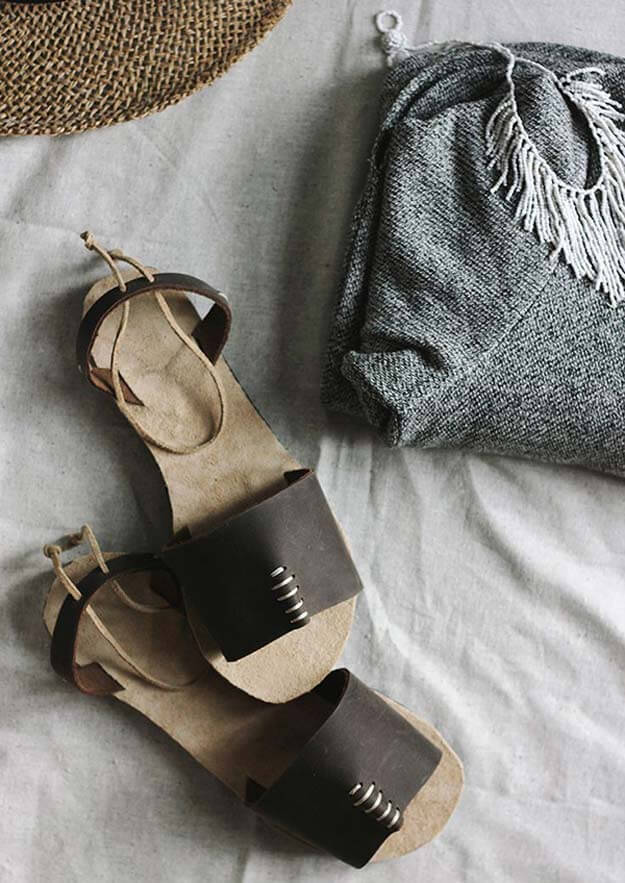 Leather is a fabric mostly used to make jackets, shoes and pants. Extending its application to sandals is a bold move that yields wonderful results. Leather sandals look contemporary and seen as quite fashionable.
12. Gold Snake Serpent T-Strap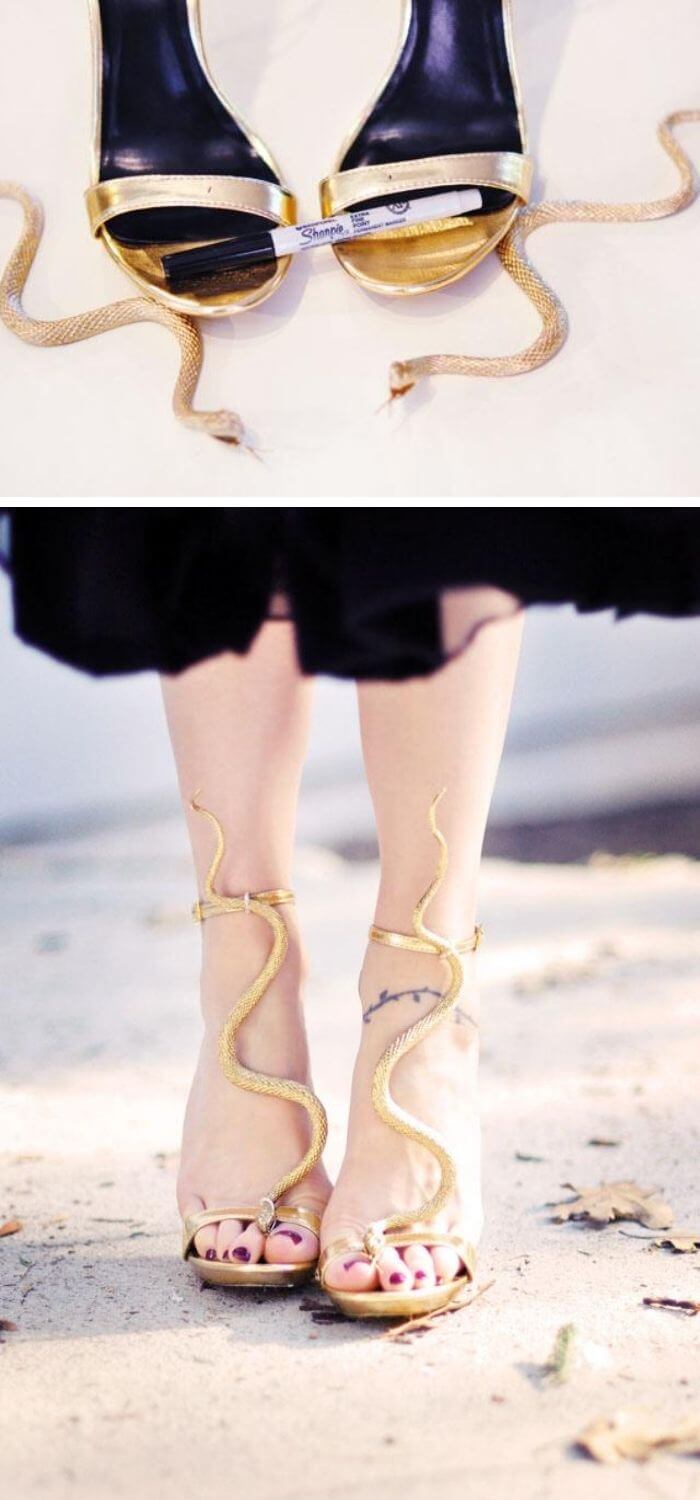 Modifying the T-strap of a woman's sandal to resemble a serpent is an ingenious idea that pushes the boundaries of creativity. It gives the sandal a more sinister appearance and also makes it look much more elegant.
13. Recycle Old Flip-flops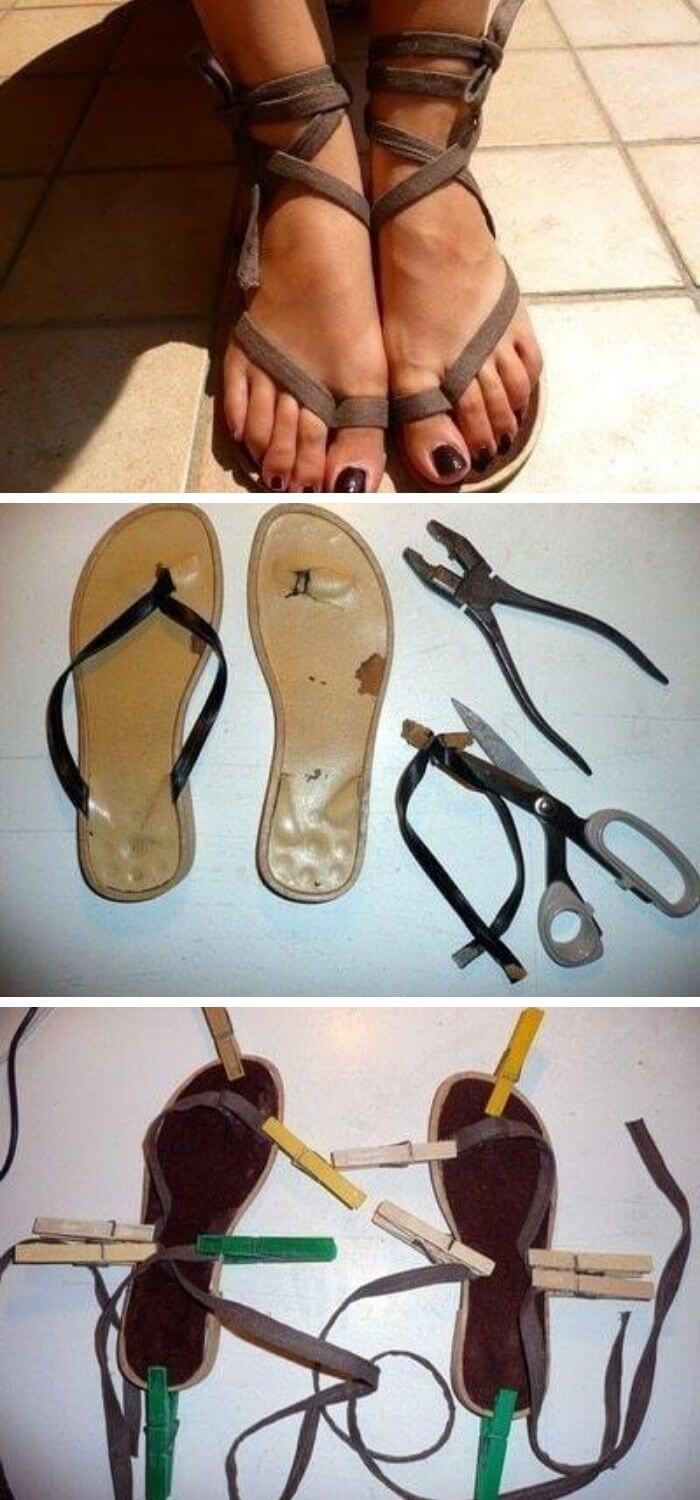 Old flip-flops can easily be transformed into new ones with just a little bit of effort. Rather than throw out worn flip-flops, recycle and reuse them after making certain adjustments and modifications.
14. Macramé Sandals

The art of macramé can seriously help enhance an old pair of sandals and make them look so much better than they used to.
15. Wrapped Gladiator Sandals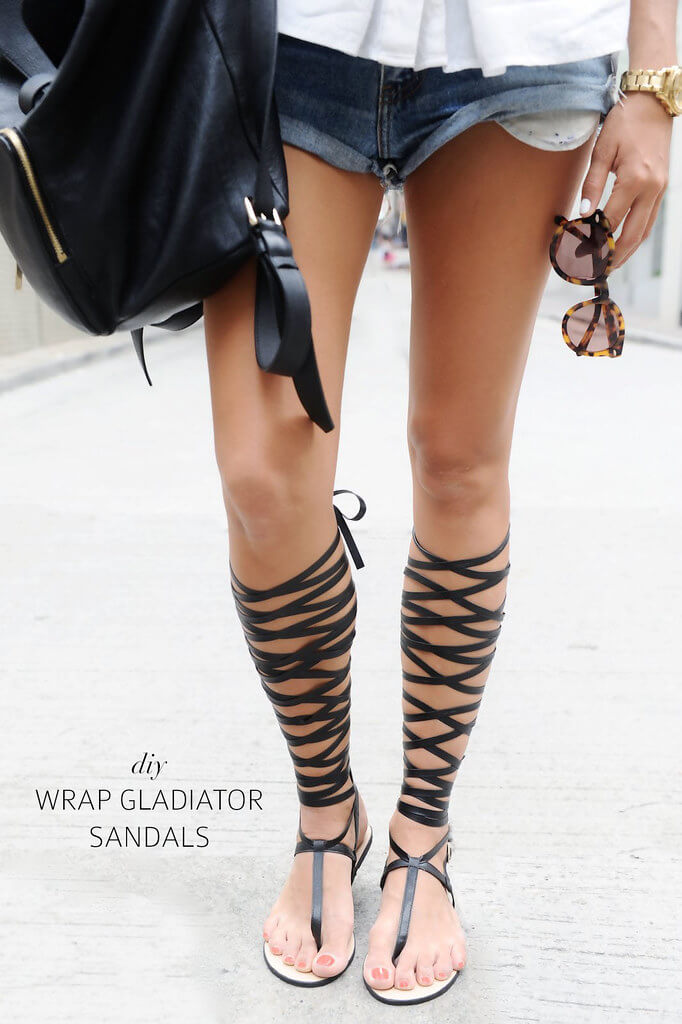 This type of sandal is a must-have for every fashion enthusiast to add to their collection of sandals. You can make the straps reach as high up your leg as you may desire. The higher it goes, the bolder it looks, and the better people perceive your fashion game to be.
16. Friendship Bracelet Sandals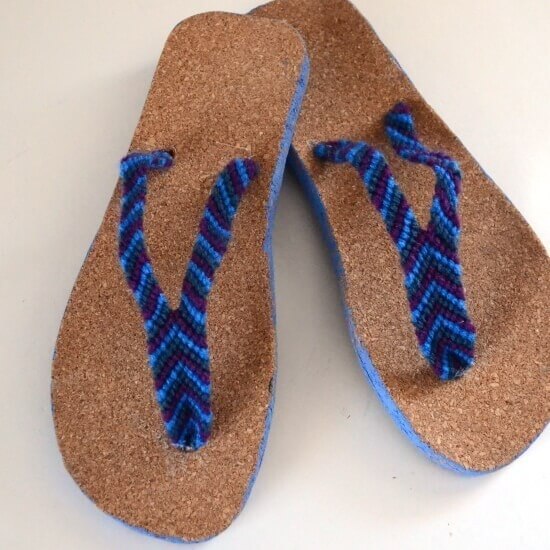 Why not pick up two identical friendship bracelets and immortalize them in the form of a slipper? The cool texture and Hawaiian design perfectly complements the base of a sandal and you can rock this modified pair in any beach.
17. DIY Jeweled Sandals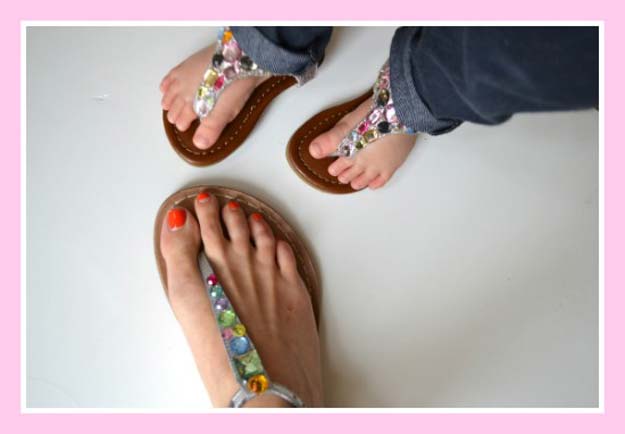 If you have odd bits of worthless jewellery somewhere in your closet, you can fish it out and use it as a prop to refashion an old pair of sandals to make them look more glitzy.
18. Key West Flip-Flops & Rock the Flop Linky
Although this combination may seem a bit weird at first; it eventually grows on you and it makes for a perfect companion to go swimming in.
19. DIY Studded Sandals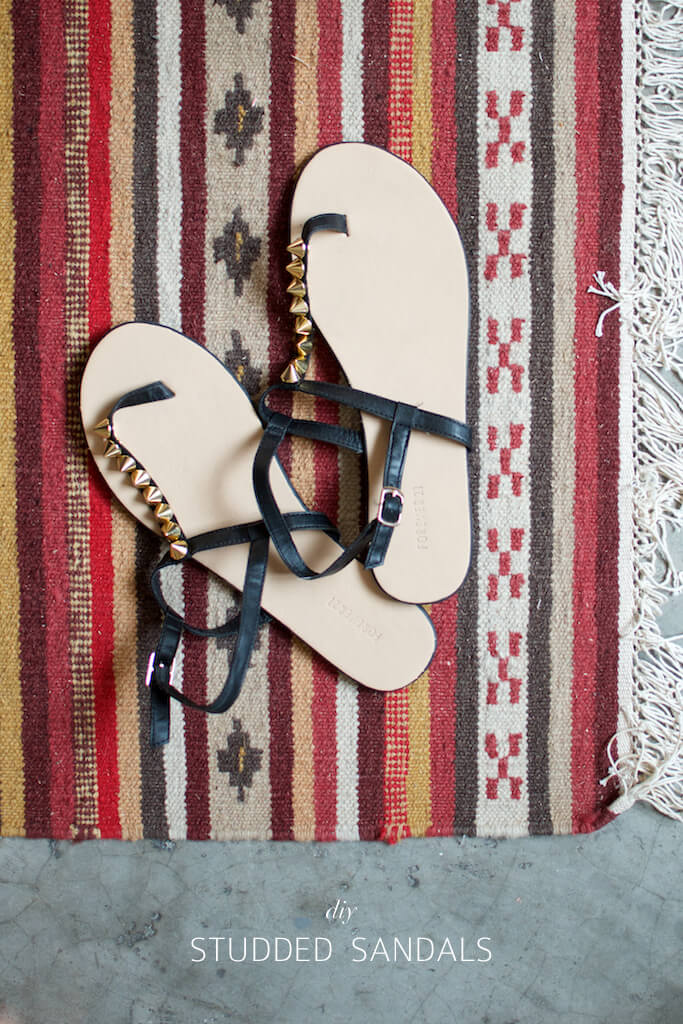 Pierce an old pair of sandals with studs to give them a more dangerous and edgy appearance.
20. DIY Nice Old Sandal Transformation

This step by step transformation DIY completely changes your old pair of sandals into something different and more chic. The high straps are a quite charming addition which work well with long legs.