Raised Garden beds are an important part of any garden. Just like the name itself, they are wooden beds that are made just above ground level so that your garden looks more attractive and is easier to access.
Many people make a raised bed before setting up their garden as it is easy to setup at that stage. A raised bed needs all the important materials, a great design, the use of good quality equipment and a rich soil cover.
Building up the soil to make it fertile and adding all the important materials to your raised bed is a very important aspect. The top-most layer of your Raised Garden must-have straw mulch and compost. Then, the second layer consists of different types of grasses or cardboard clippings. In the end, the entire surface is covered with branches and rough mulch.
Here are some brilliant ideas you can use to create your very own Raised Garden Bed by simply using house-hold construction tools and some clever planning.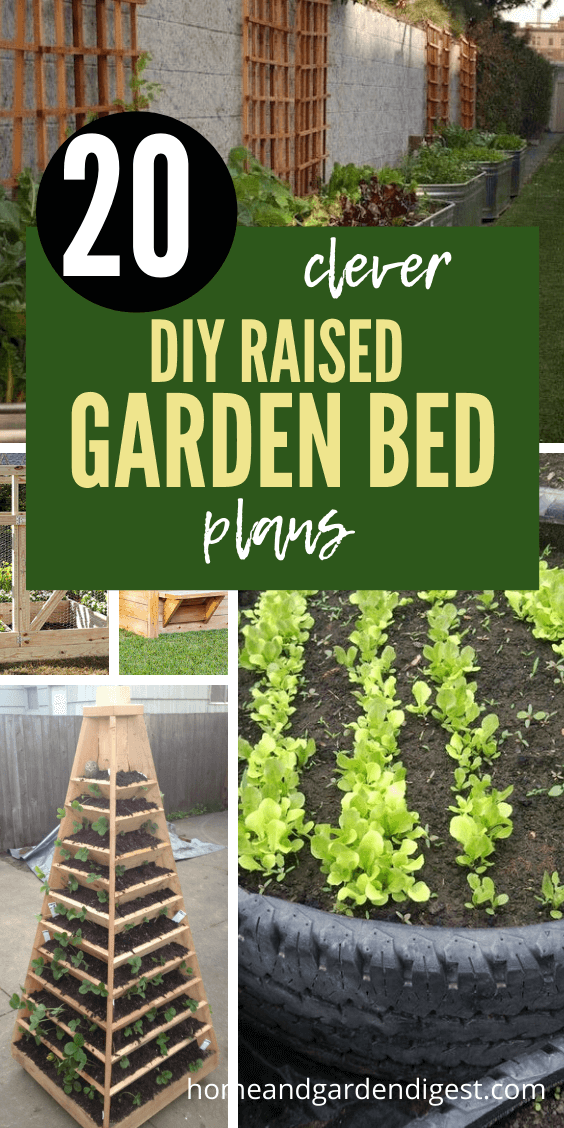 This will help you to successfully setup a complete Raised Bed. Just make sure that you decide on a perfect location for your raised bed before proceeding though. Here are a few steps you need to follow to create a perfect raised bed.
Choose an area where you can get maximum sunlight and a little bit of shade.
Now, according to the area of your entire garden, decide how big or how many different raised beds you need.
Another important aspect is to determine the size of your raised bed(s). You must always try not to create an extra-large or a too small raised bed compared to your total garden area. Choose according to the plants, herbs or even trees that you need to grow in your Raised Bed.
Lastly, make sure that you use a solid material for your raised bed that can handle the weight of your plantation. Use of wood is common but many people also prefer concrete.
Here are some of the common types:
1. Simple Two-Tier Garden Bed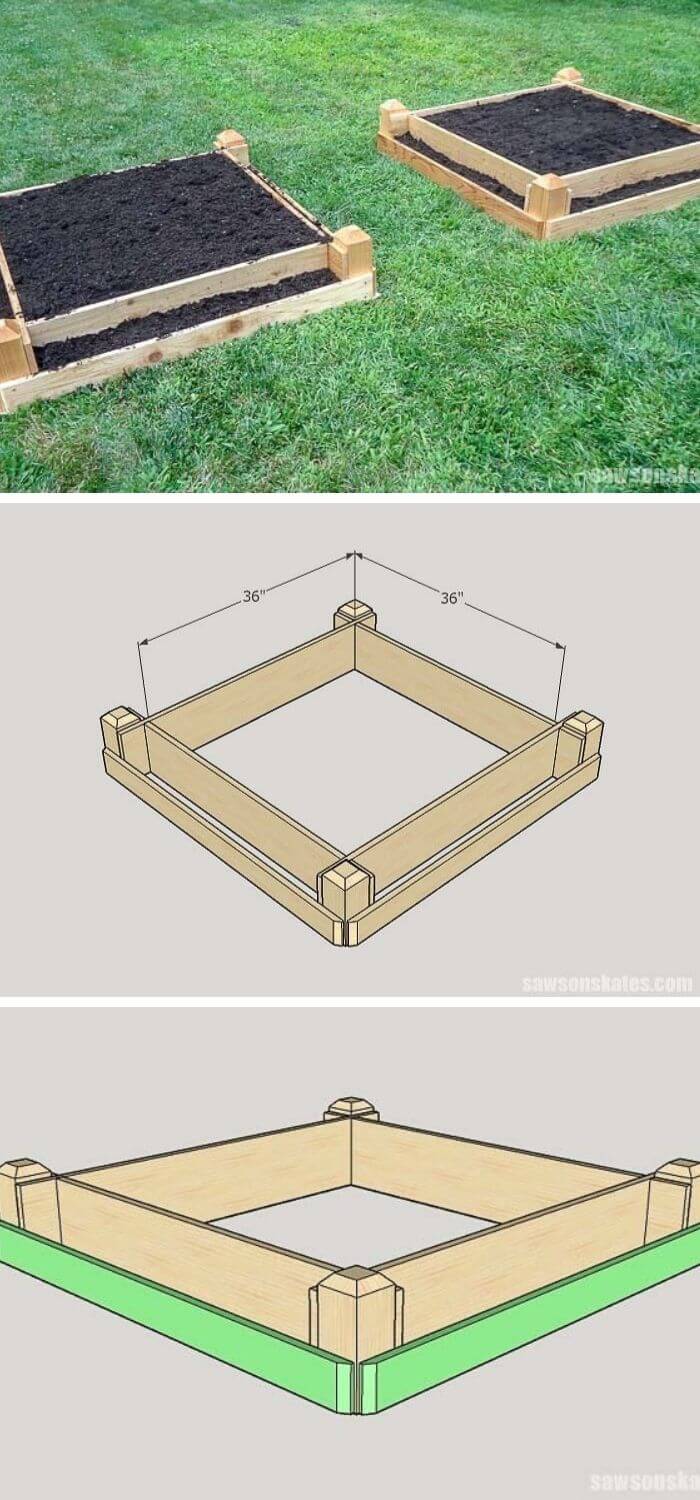 This design has a staircase type appearance which is simple to set up.
2. Simple Square Garden Bed
This design is just a simple square with a solid corner base.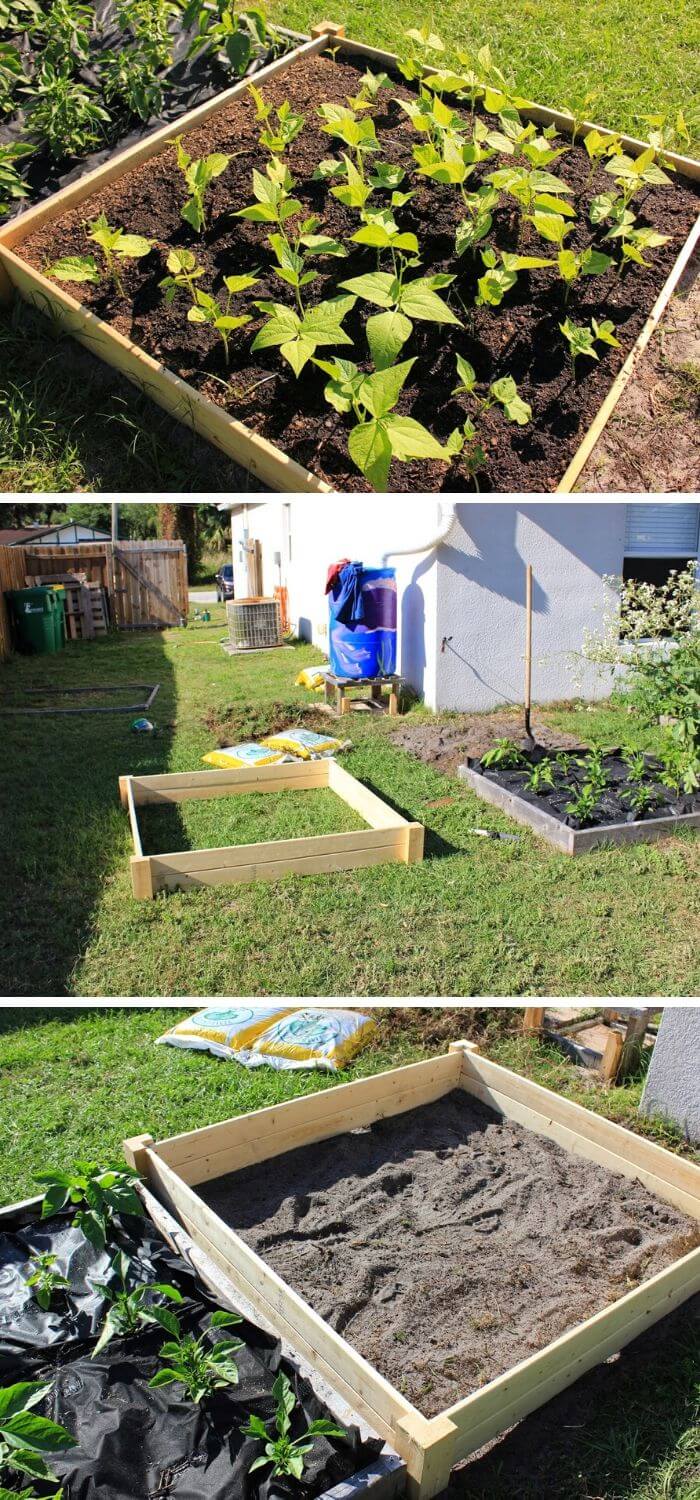 3. Cedar Wood Boxes
Use the Cedar Wood to create your perfect design for the boxed garden. It has an attractive look and cedar is also a strong and durable type of wood.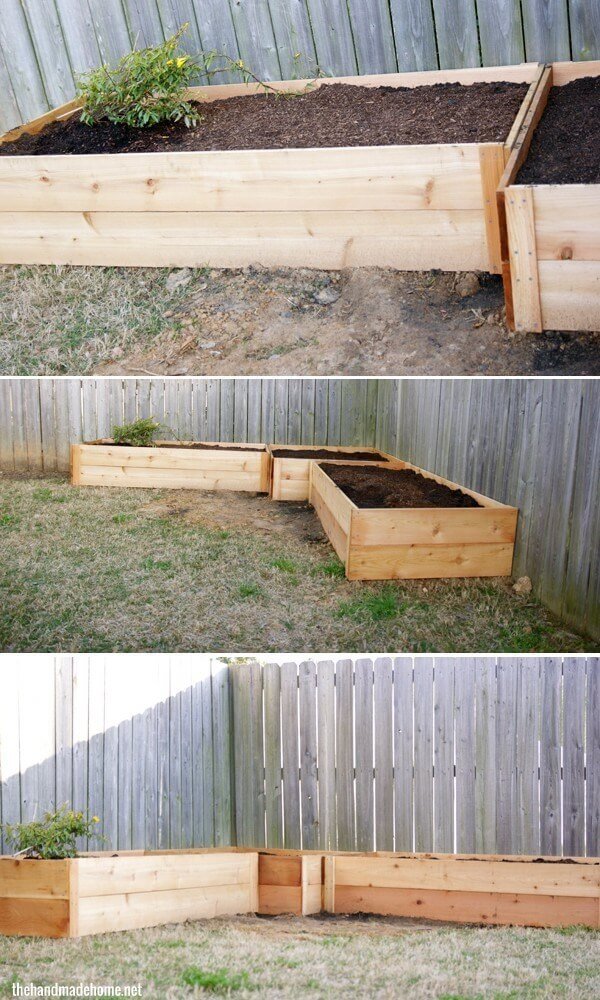 4. Timbers Wood Landscape Raised Beds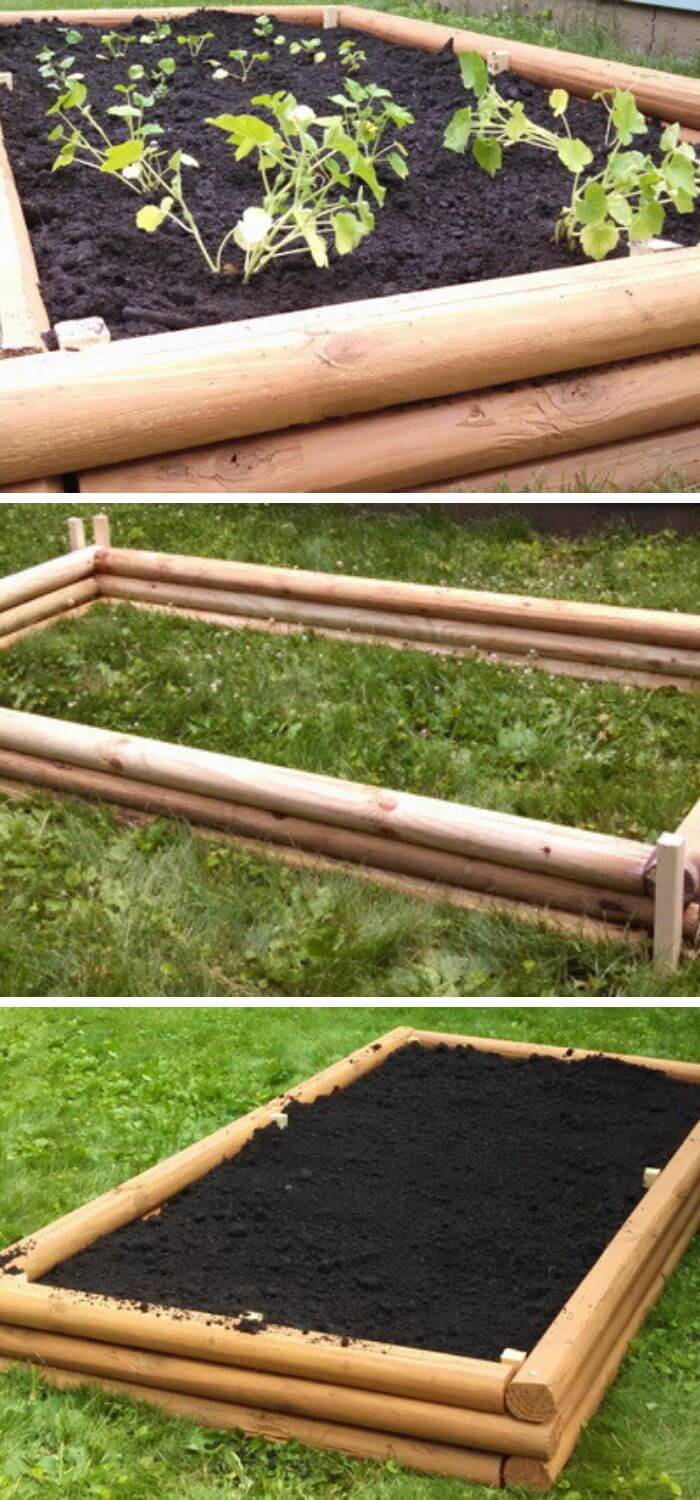 Timber is a common wood that is used to create all types of furniture. You can use it to create such great looking and attractive gardens.
5. Raised Beds with stands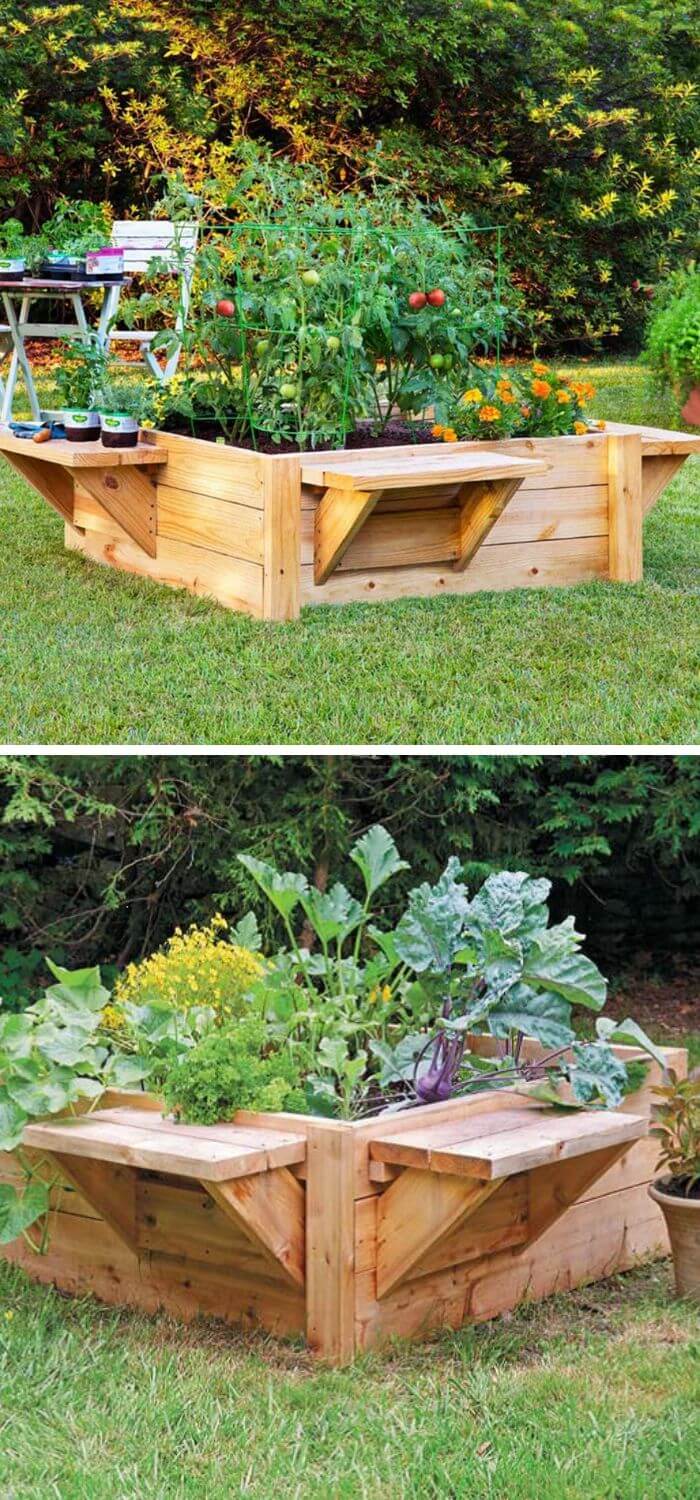 After completing your raised bed, make sure that its shape is square. Then, add a few straight wood blocks using downward support. This will help you place other important objects required to maintain your garden close to it.
Source: bonnieplants, quartoknows
6. Enclosed Raised Garden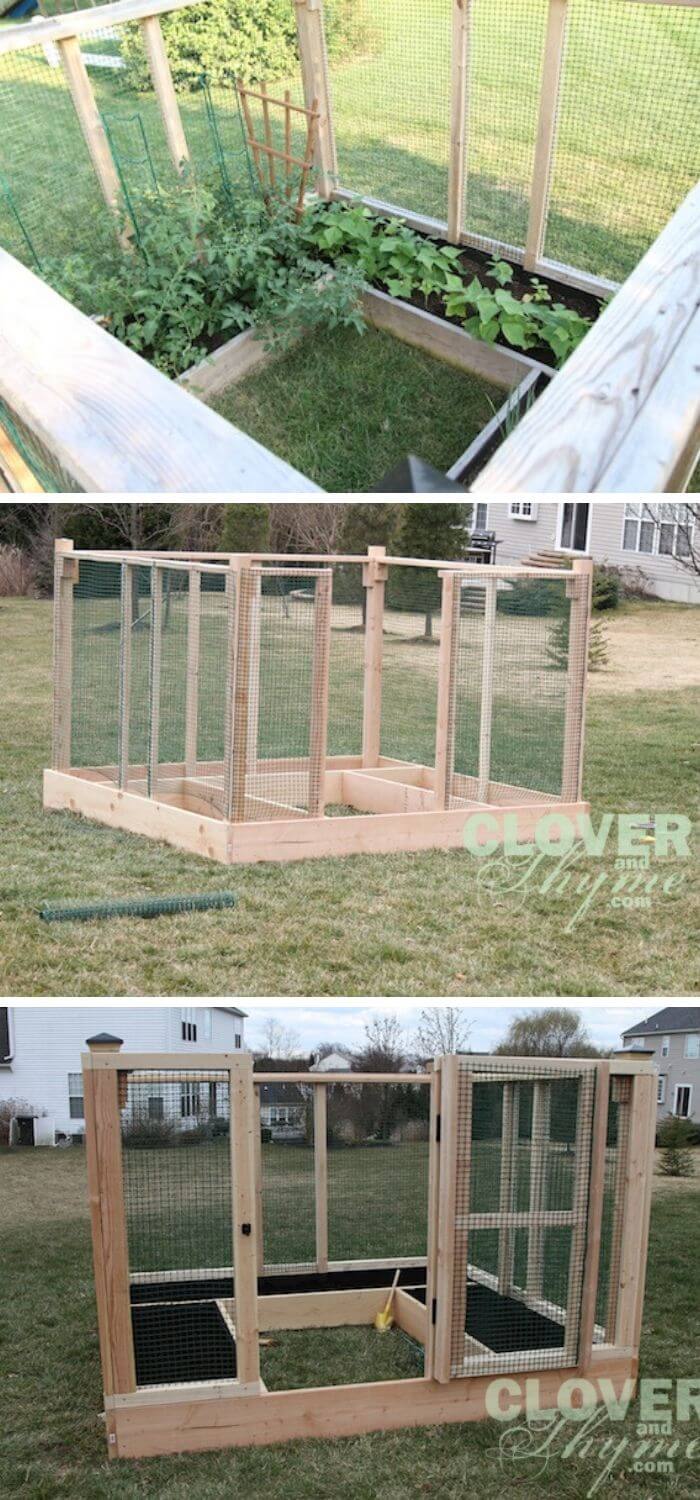 Create a dome-like structure that is important to create a complete raised garden compound.
7. Enclosures Raised Garden with Gates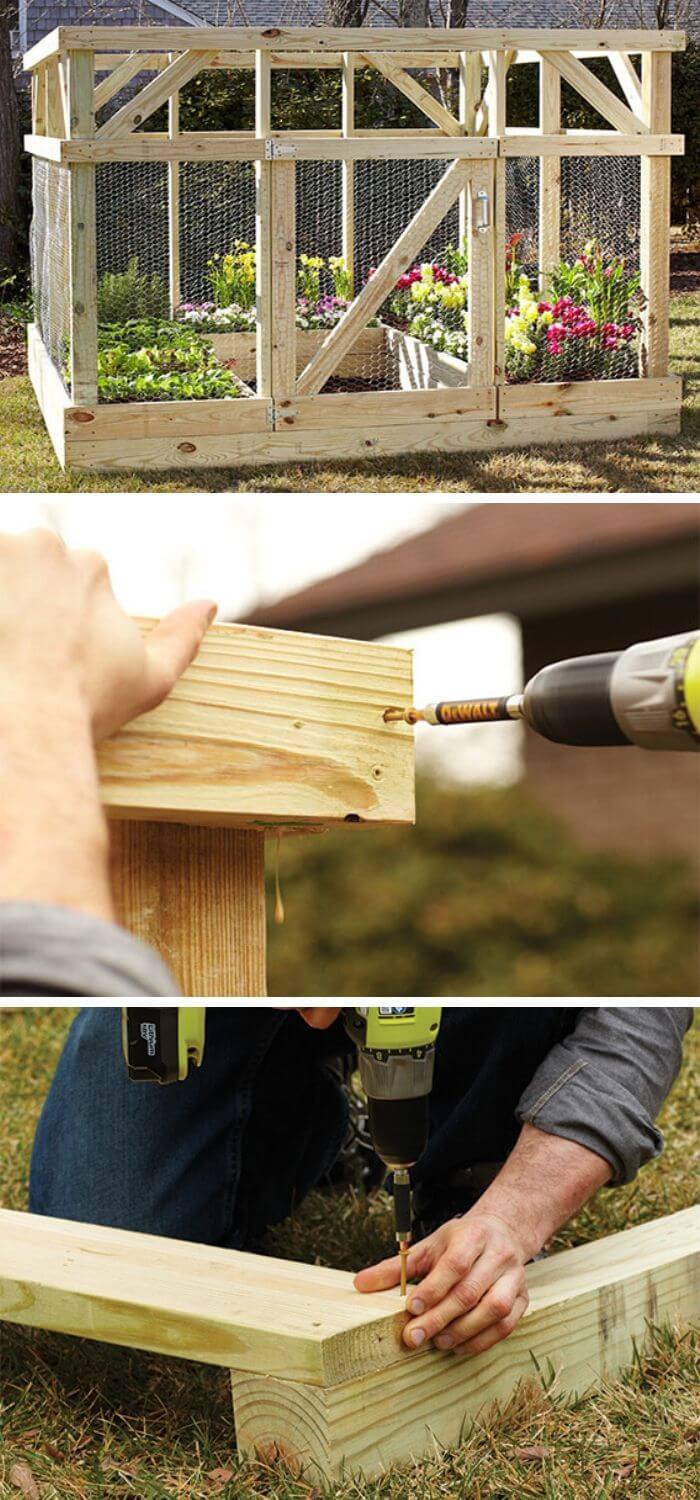 This can take time, but it can be completed using tools at home. Make sure you have a solid foundation and fences to cover up your complete raised garden compound. Make sure that you leave a gap in the center of your structure to add a small doorway.
8. Small Plants Raised Stands
Used for small plants, these are small tiered structures used to add 3 to 4 small plants in a single stand.
9. Raised Bed with 4 Base Supports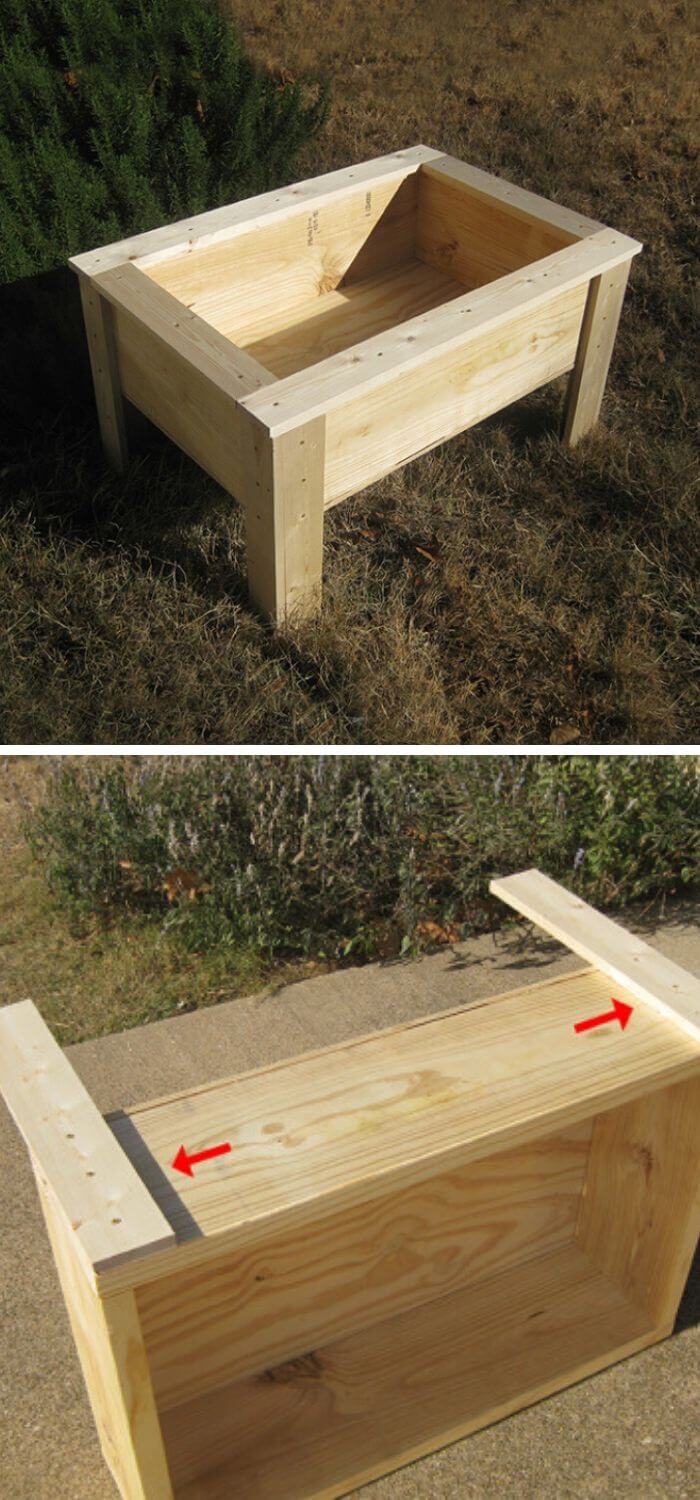 This raised garden looks like a small fireplace structure with legs. Make sure that you create a perfect size for it and give it a strong foundation by adding four different supports at each corner at the bottom.
10. Pet Proof Raised Garden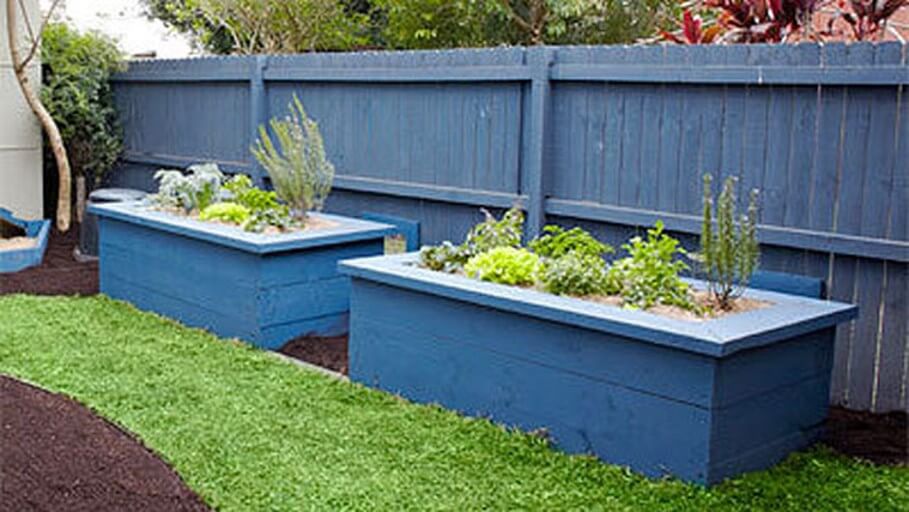 Pets can be dangerous for your garden. To protect it from them, make sure that your garden is out of their reach.
11. Raised Garden Pyramid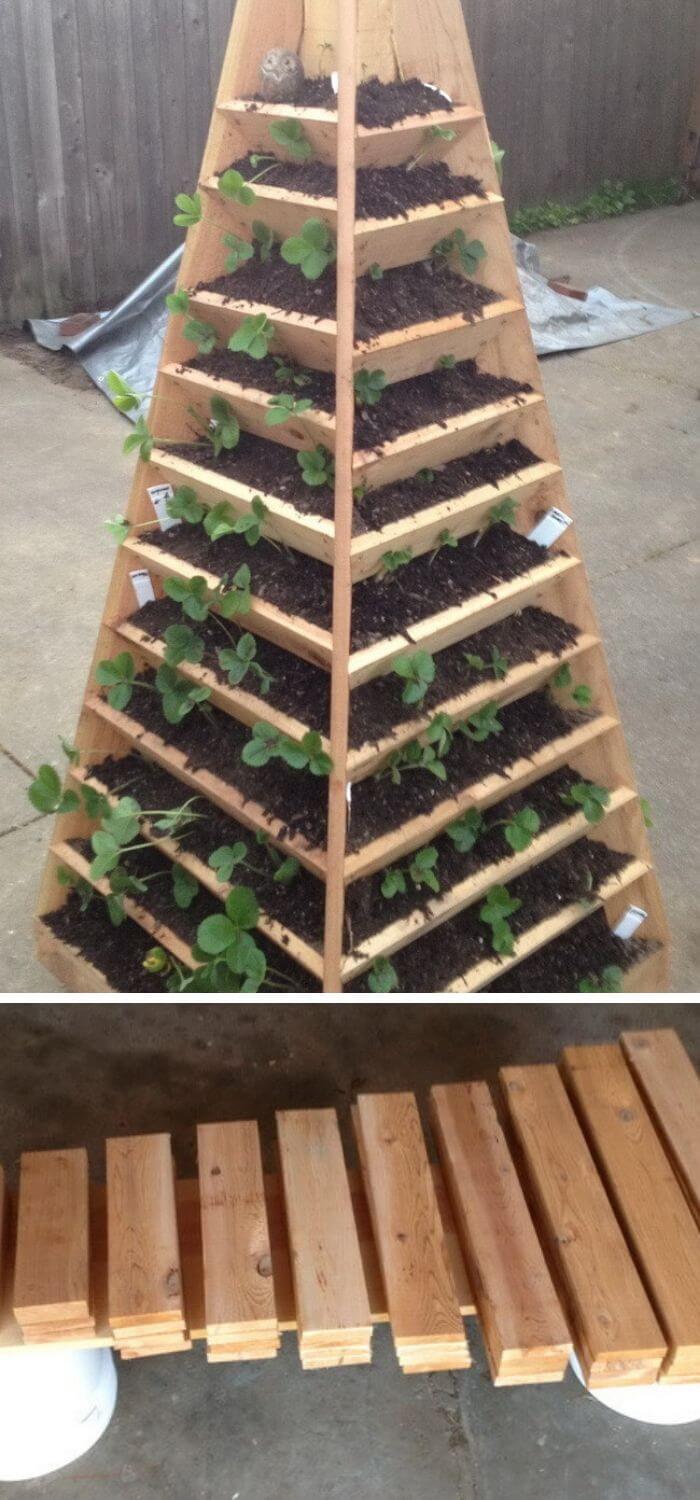 These are elevated garden beds from the ground with a different base support design.
12. Tiered Small Plants Raised Garden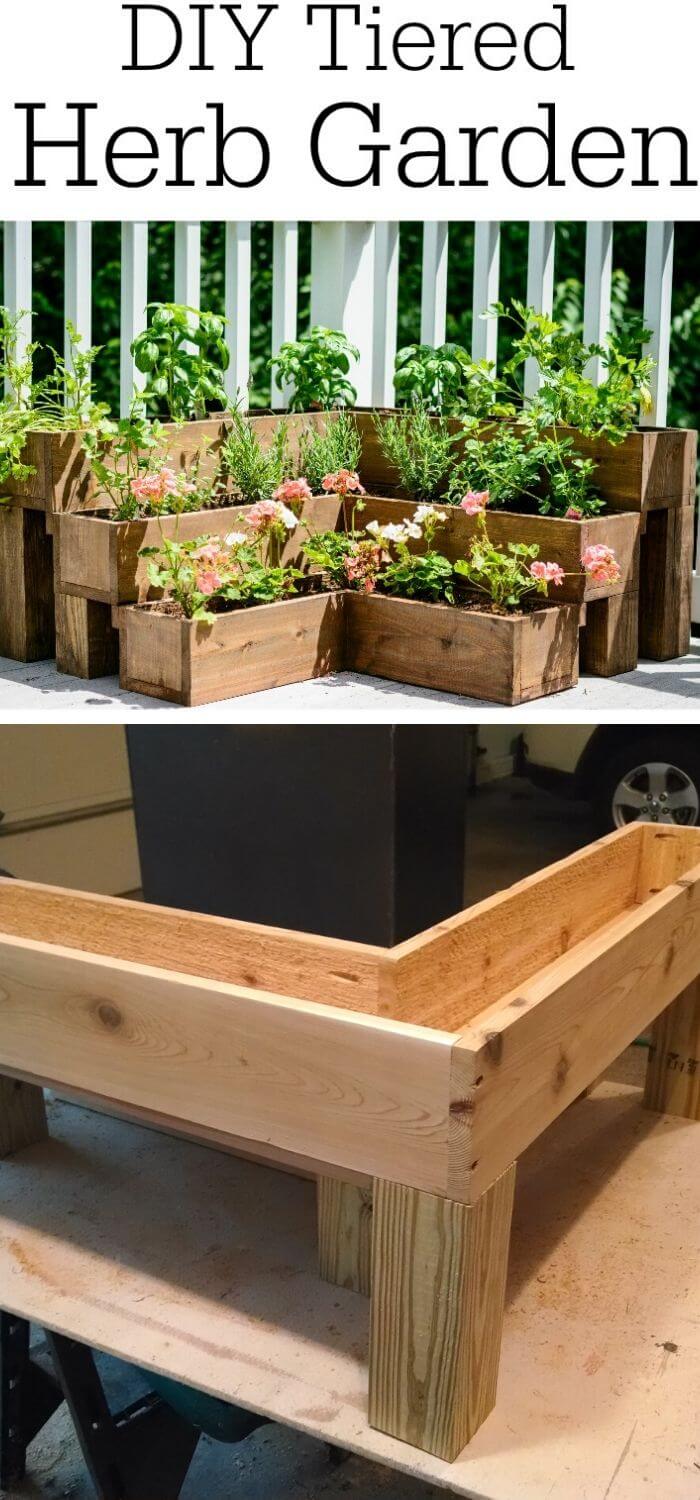 Use this raised garden to grow small herbs and keep them protected. It can be divided into 3 or more different levels according to your planning.
13. Curved Raised Beds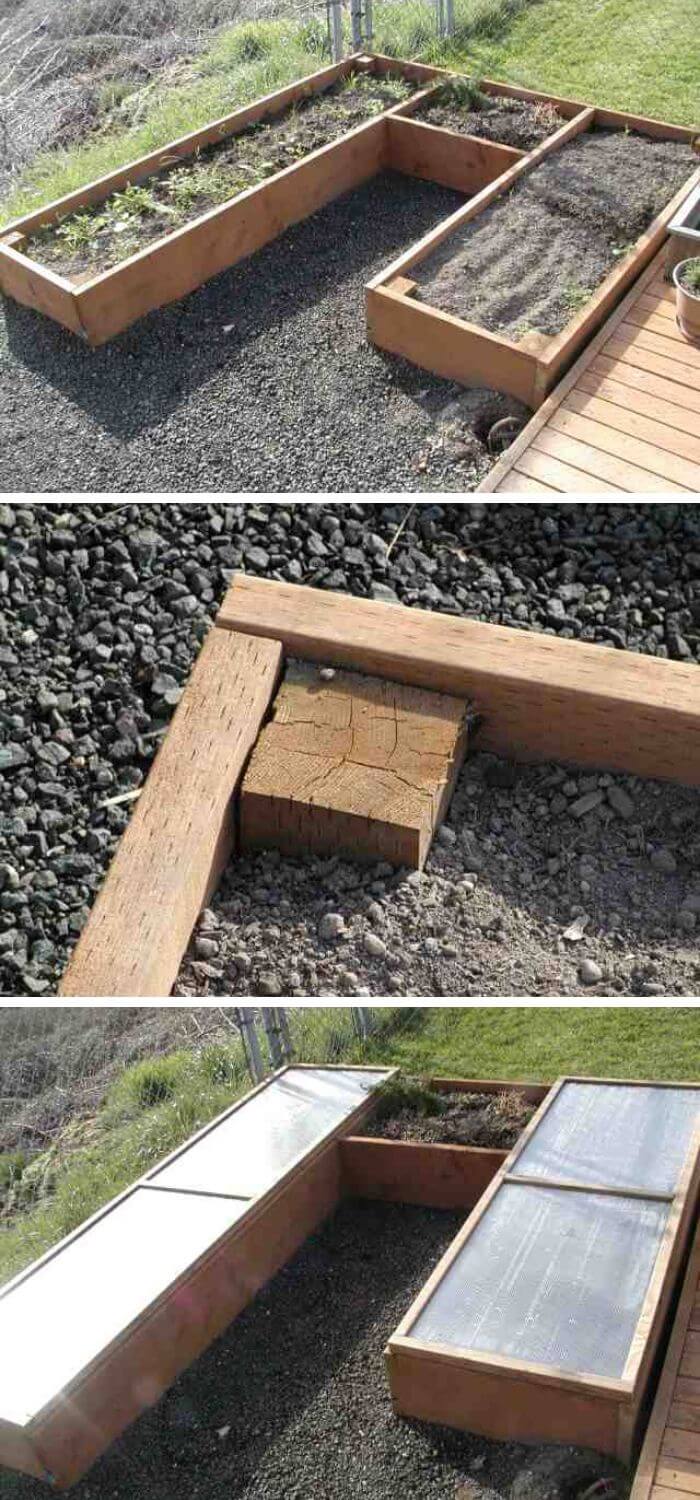 This raised bed is curved due to different shape, size, and growth of the plants inside it.
14. Plant Raised Landscape Box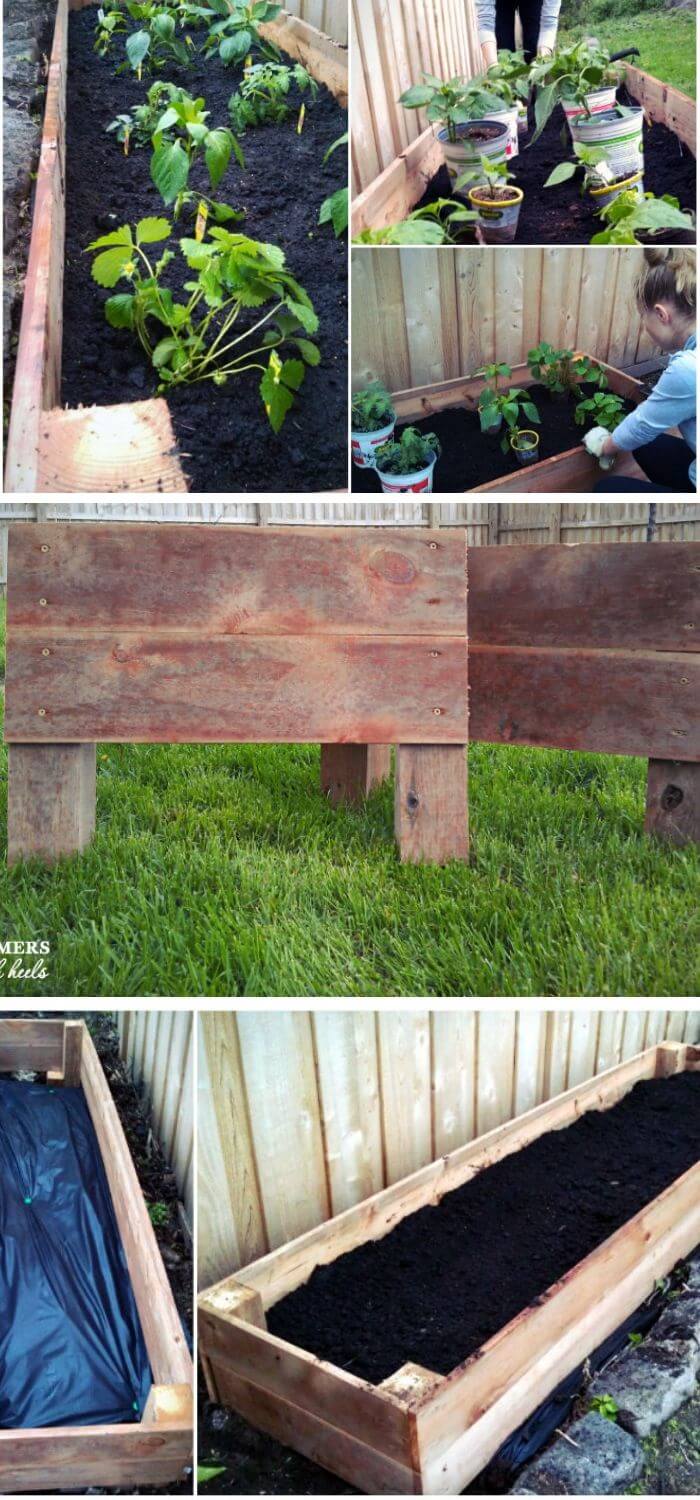 This is a small landscape shaped raised garden especially for planting small herb plants.
15. Natural Wood Raised Garden Bed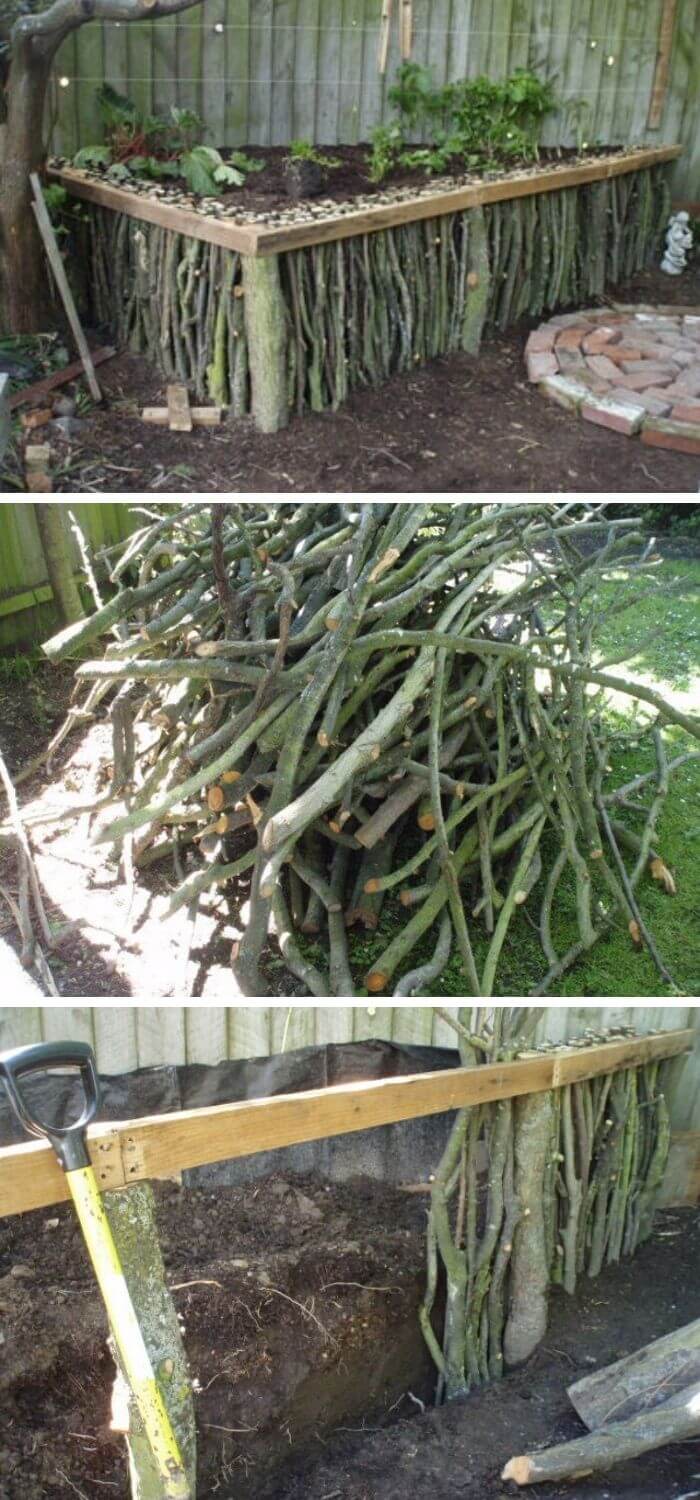 These Garden Beds are made from spare wood or branches of trees that are no longer required. Collect such branches and place them horizontally together. Attach them together and mark a boundary at the top, then fill them with fertile soil and you are ready to grow your vegetation.
16. Straw Bale Raised Bed

Cover the entire boundary of your raised garden using straw bales and arrange them at a certain height. Keep the center part open, add fertile soil to grow your Straw Based Raised Garden Bed.
17. Concrete Block Raised Gardens

Use big cinder or concrete blocks and create small raised garden beds. You can create small versions using a concrete block or you can also create a complete raised garden using concrete itself.
18. Raised Gardens inside Tires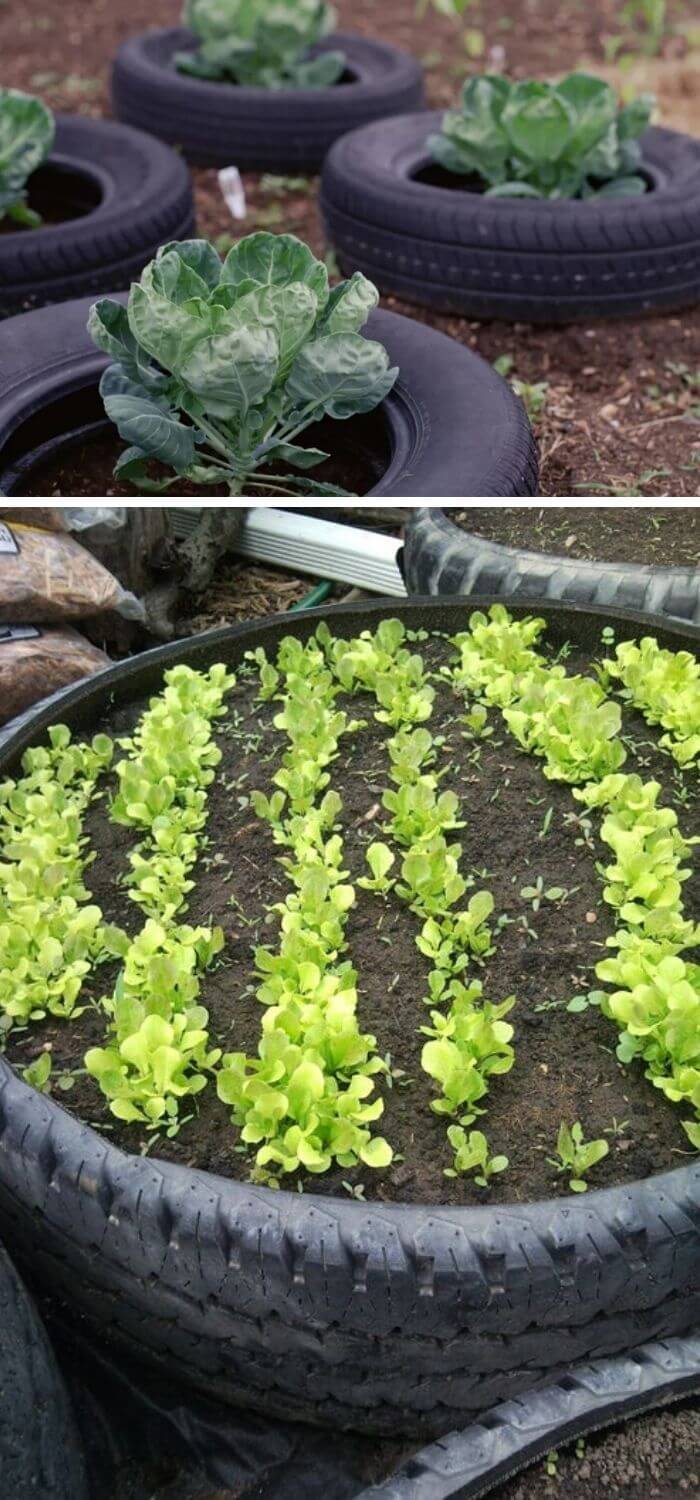 You can also use tires to create small raised beds. You can design your tires up with attractive colors and place them around your garden.
19. Metal Raised Beds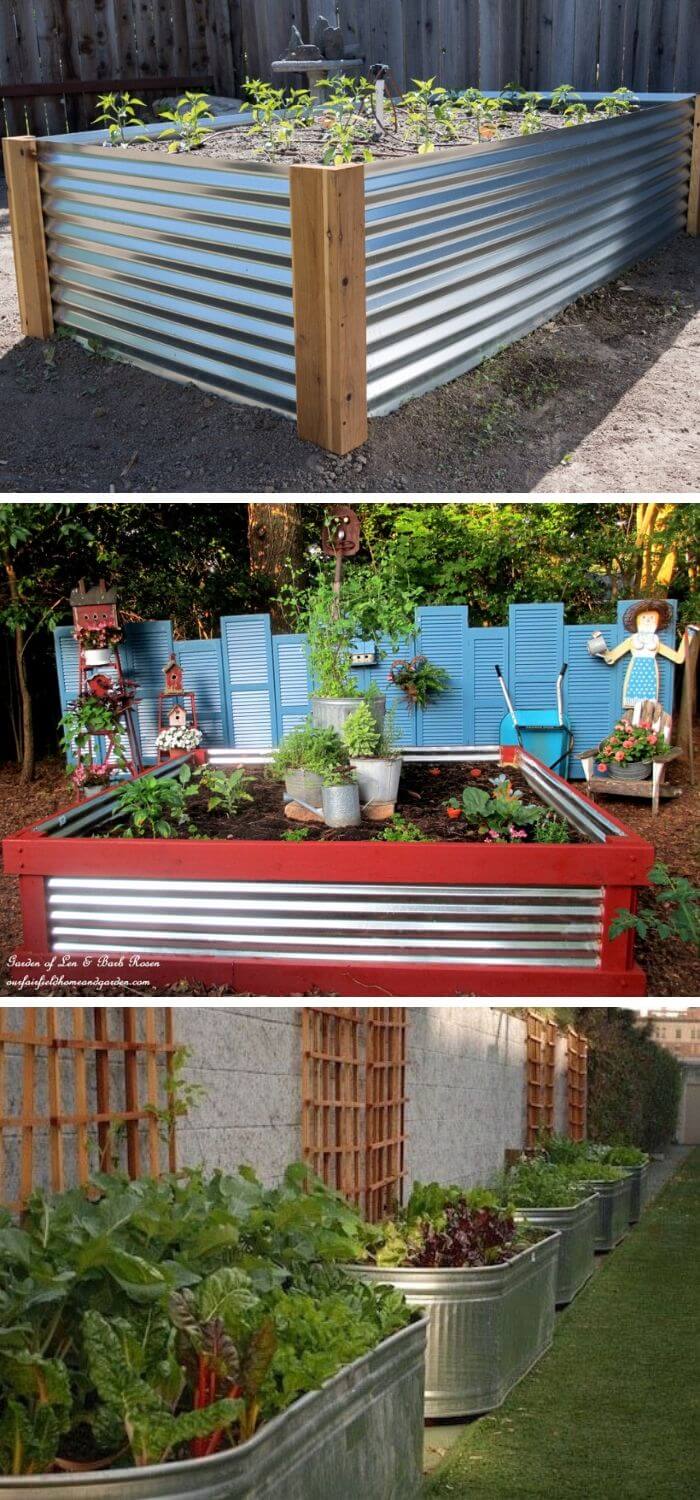 The corners of this raised bed can be made of wood but has metal boundaries so that its size can be increased at any time, and it can stay stable.
Source: ourfairfieldhomeandgarden, trulysavvy
20. U-Shaped Raised Garden Bed

This is like a U-Shaped raised bed which is perfect if you have a large garden. Make small square-shaped garden beds and attach them in a U-Shaped manner.
Conclusion
Raised Gardens are a superb idea to beautify your surroundings. You can DIY without any difficulties and with the help of simple household objects.
There are many different ideas you can follow according to your imaginations which may or may not be available in the above-mentioned types of Raised Gardens. All we hope for is that we helped and inspired you to enjoy building and planning your raised gardens.