The majority of the households will have at least one pet. Sometimes, we are so much in love with pets, and we try getting ways to express the love and appreciate our puppies. It is at this point where the DIY puppy paw ideas come in handy!
Here are 15 best puppy paw print ideas that you can start working on to perfect your love for pets!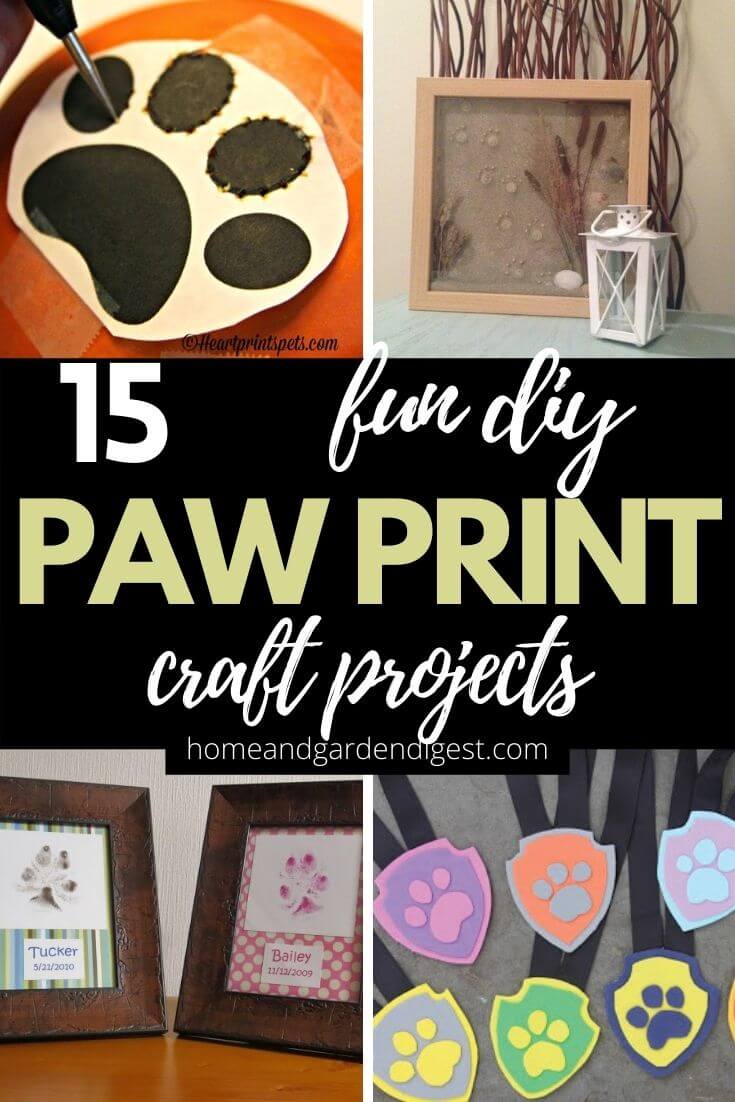 1. Paw patrol badges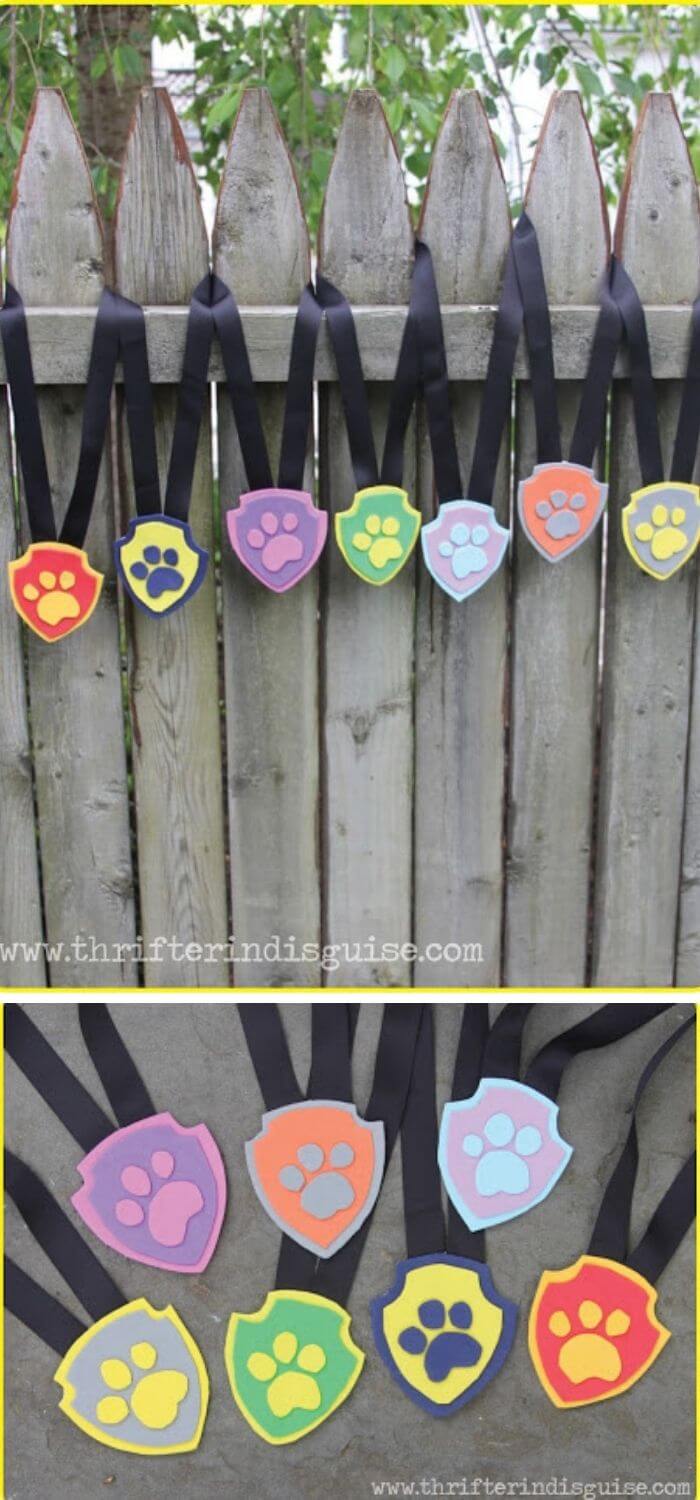 The pets will always find a place in our hearts because of their friendly nature. It becomes relevant to try out some cute projects that will display their character. One of the crafts you can try out is to craft the daring paw patrol badges for your kid's birthday. It is not always about big things, but the smallest things do happen to touch their hearts so much.
Source: http://www.thrifterindisguise.com/2016/08/paw-patrol-diy-birthday-party.html
2. The paw towel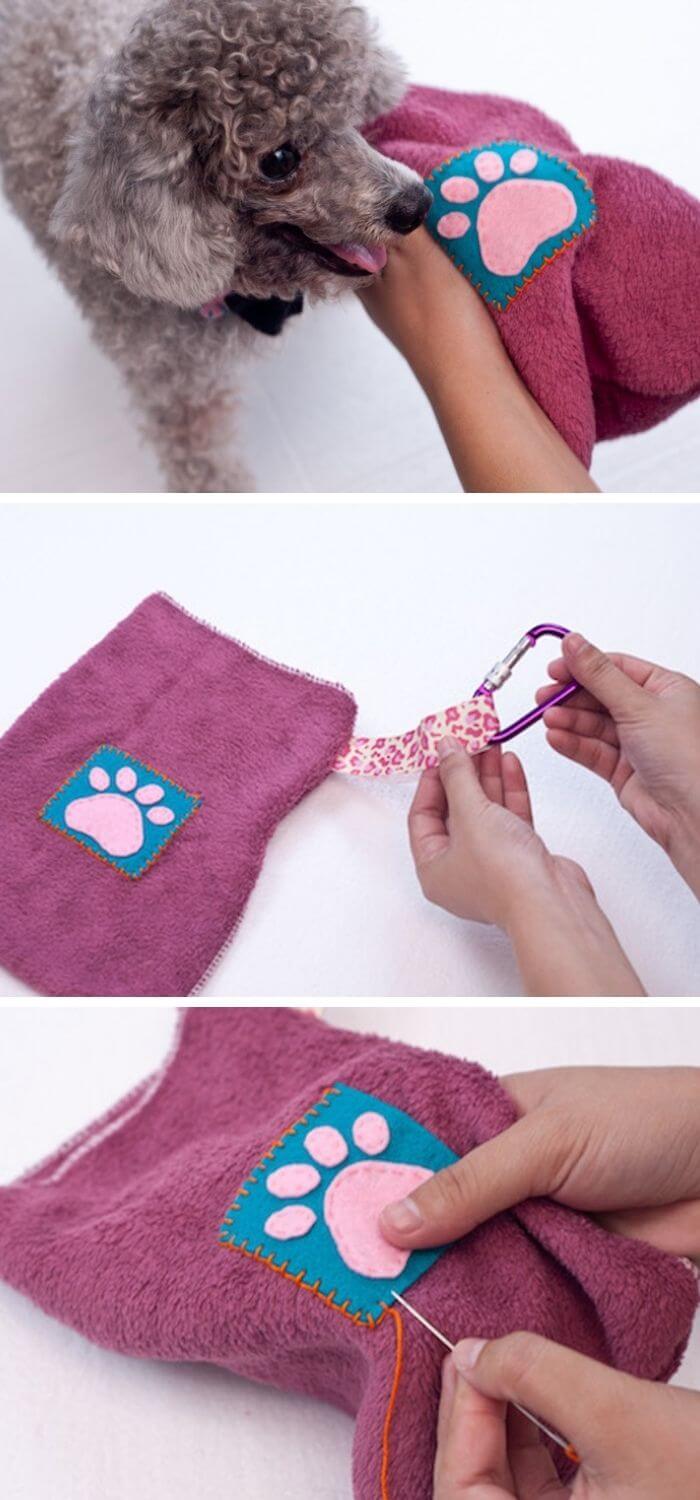 What are you try out the puppy paw towel? It will be a project for your little puppy because these pets are always very playful and you will need something to wipe their dirty legs. The paw towel is a cute idea that you can give it a try. Check out the instructions from the source link below.
Source: http://www.akc.org/content/entertainment/photo-galleries/diy-dog-paw-towel
3. Framed paw print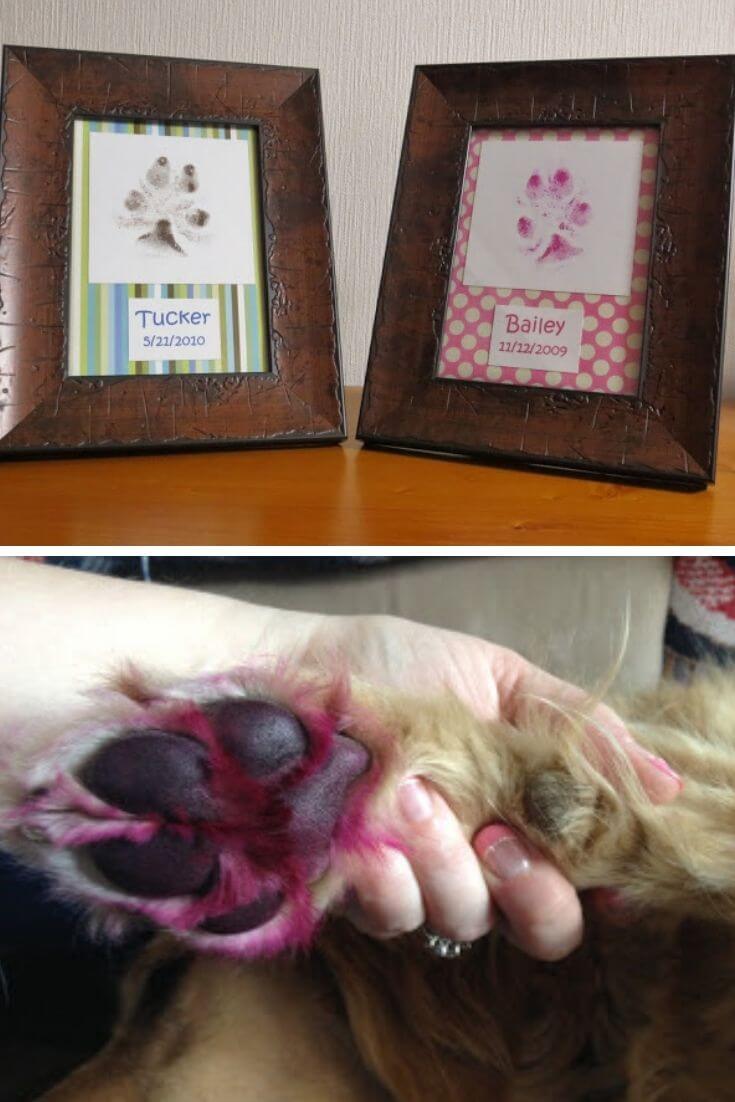 Did you know that you can still share your love for pets using a frame paw print? Here are the cute ideas from the southern wag pet accessories, maybe it will inspire you to try something new about the pet ideas. The framed paw prints are appealing and perfect for a house that does not need any more decoration.
Source: http://southernwagpetaccessories.blogspot.si/2013/02/framed-paw-print-tutorial.html

4. Crochet paw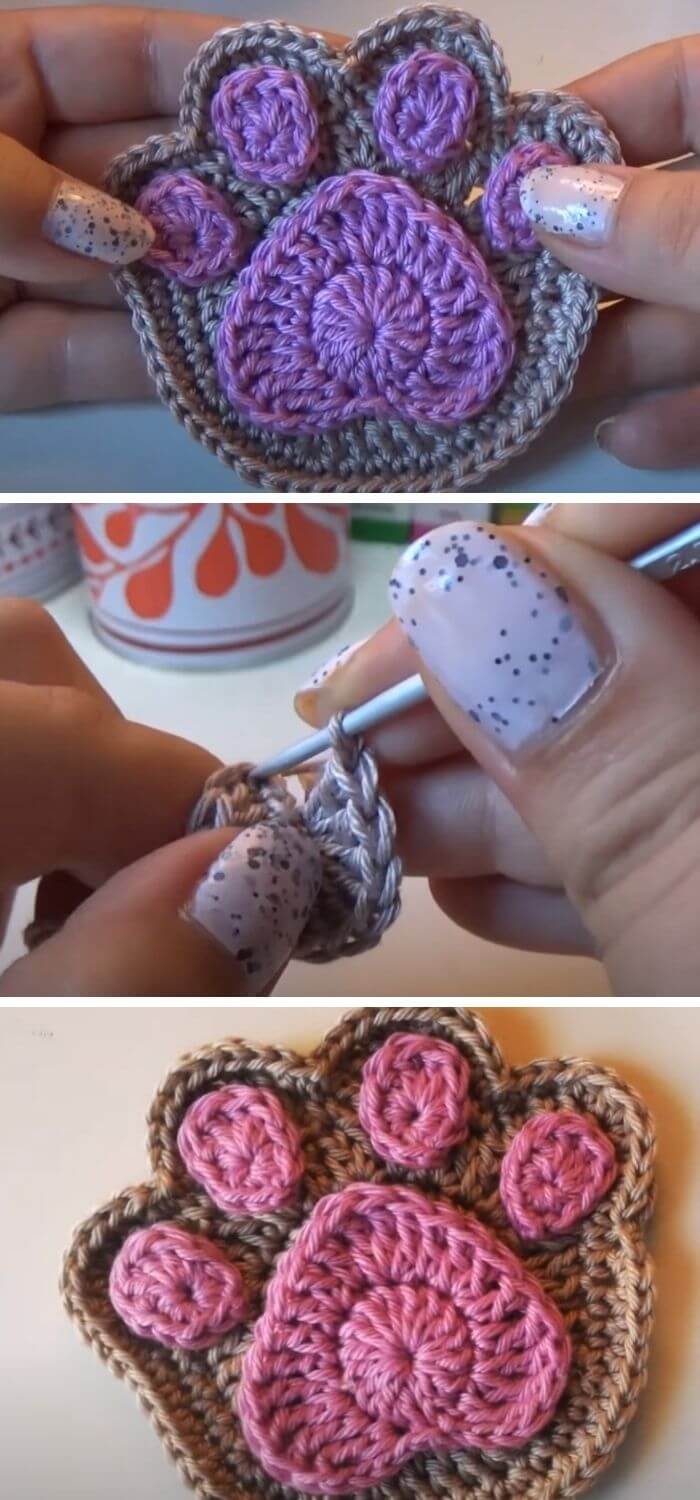 For the group of people who loves crocheting, it will be a milestone to realize how easy it could be to use the crochet stitches to make the puppy paws. It is a cute pattern and will warm the hearts of the pet lovers who always cherish the presence of the cute puppies.
Source: https://www.youtube.com/watch?v=A8KZokE6qco
5. Paw print flowers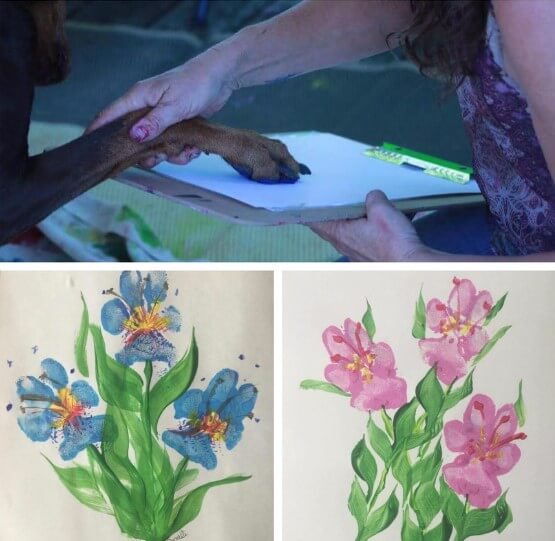 There are several paw print craft ideas out there. Among them is the beautiful paw print flowers. It is the cutest craft idea that you can always make for your fur babies. How you will get the prints does matter, but try as much as possible to friends rather than forcing your cute puppy!
Source: https://partypinching.com/paw-print-flowers/
6. Salt dough puppy paw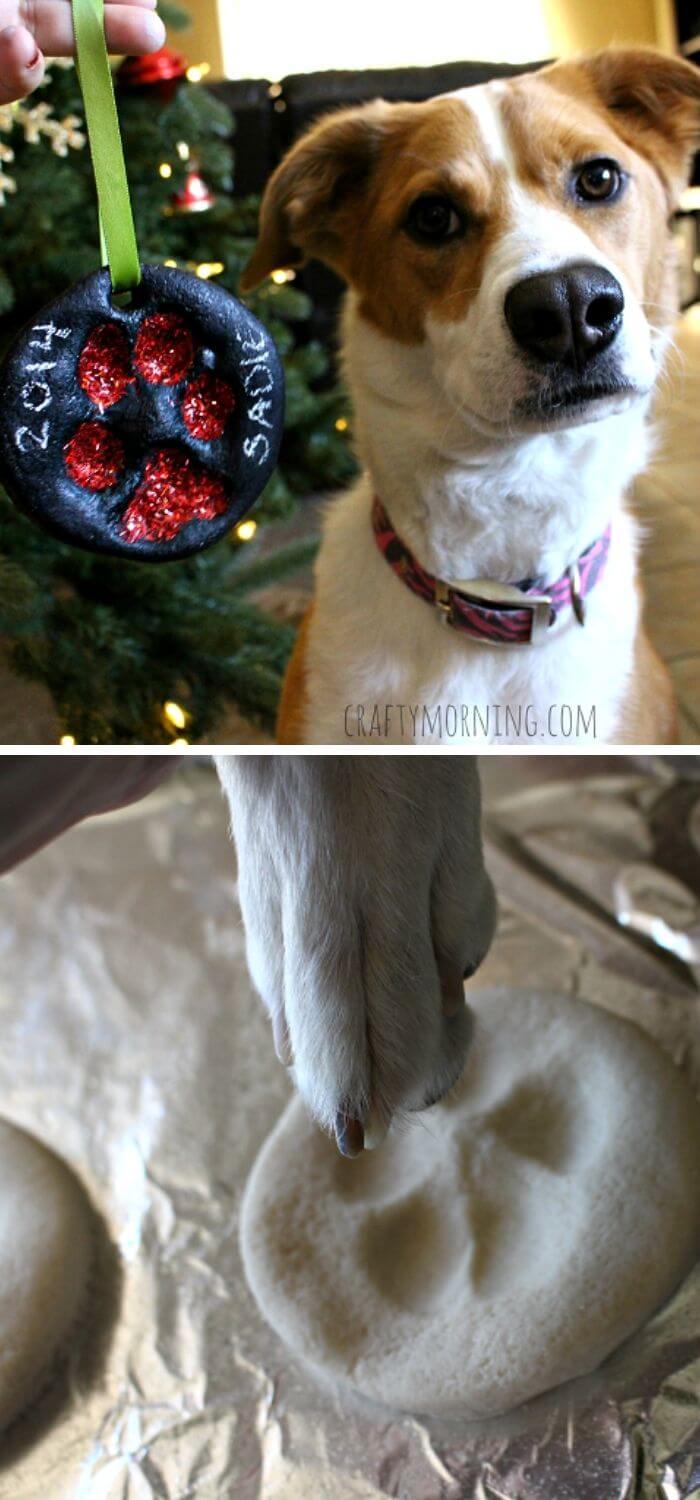 The puppy memories are worth cherishing using the puppy paw projects that we can do. Check out if the salt dough puppy paw project will be great for you. It is among the cute print ornaments where it will allow you to customize it to make something that you will sincerely appreciate. Be sure to place it in a place that your pet won't reach.
Source: https://www.craftymorning.com/salt-dough-puppy-paw-print-christmas-ornament/
7. Paw print wall hanging art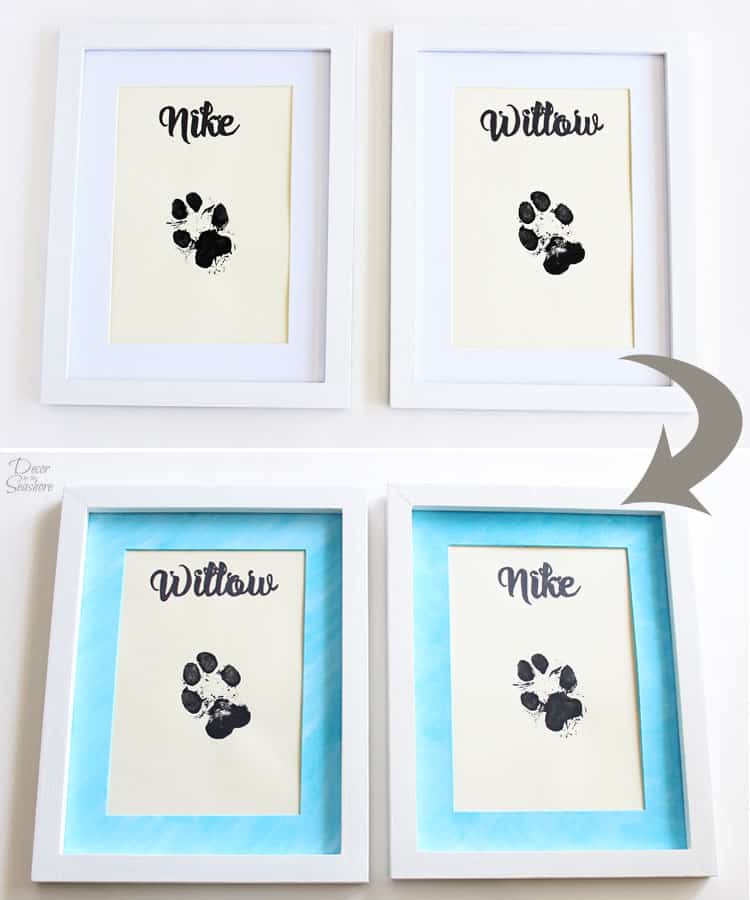 All these projects are all about the love for pets. What if you try to print a puppy paw on the wall? Be creative enough and try something that will confidently express your love for the pets. It is easy since some pets are so friendly, and they can help you do it, but you can use your drawing skills.
Source: https://decorbytheseashore.com/diy-paw-print-wall-art/
8. Paw print wall art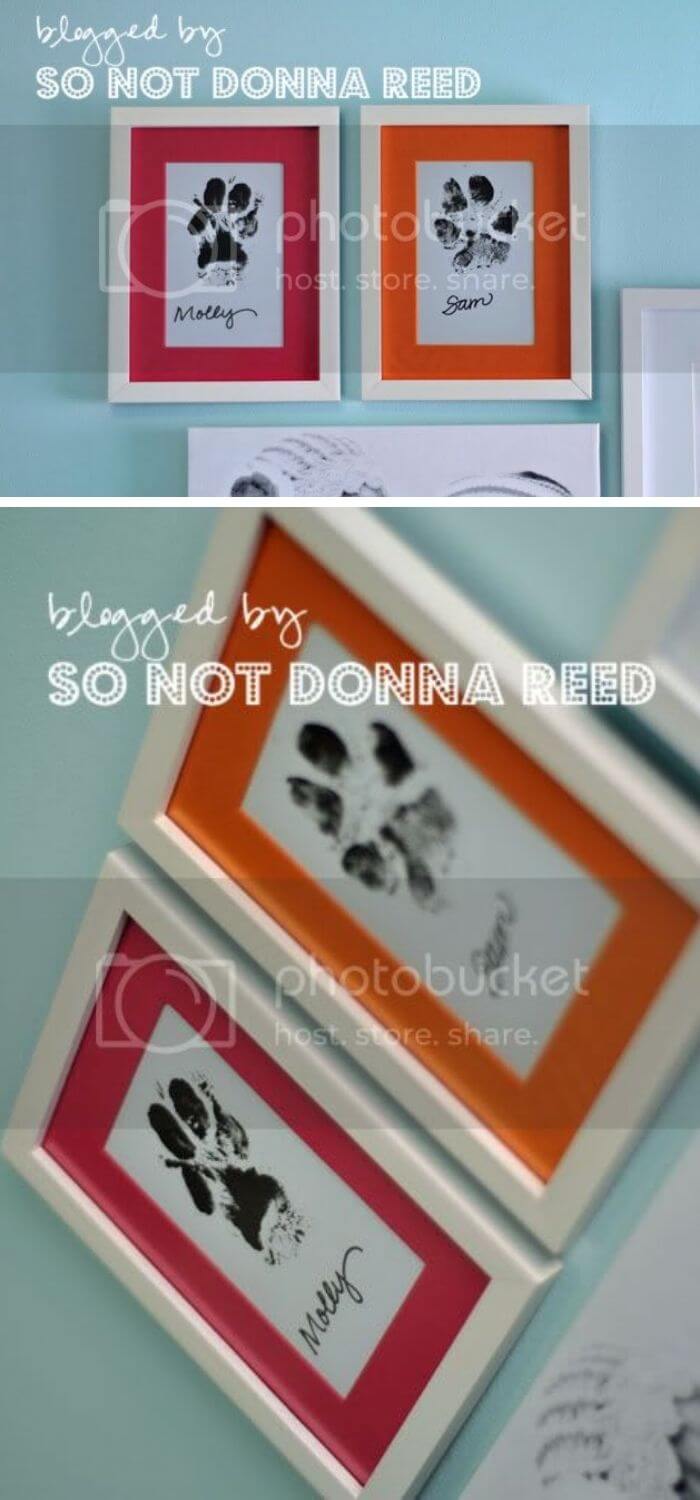 Paw print wall art is another cute idea that will be nice for pet lovers. It is correct to include pets as our family members because there is a mutual co-existence. Don't just have your photographs on the wall forgetting them. Get something that will depict their presence.
Source: https://sonotdonnareed.blogspot.com/2012/03/gone-to-dogs.html
9. DIY paw painting art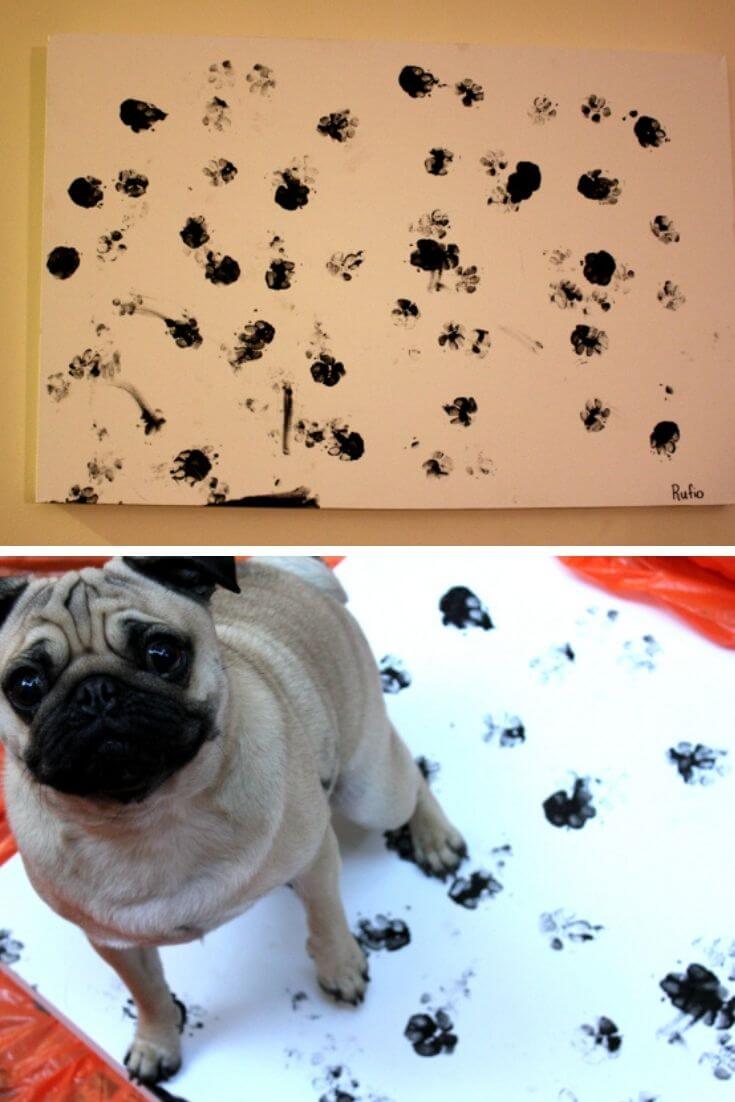 The idea of goldfish is quite appealing. It uses a variety of colors to print the puppy paws. You can check the inspiration from the source below and see if you can do something to command that puppy presence in your household. It is among the cute ideas that you can trust.
Source: https://treatsalabark.wordpress.com/2012/05/27/diy-dog-art-paw-painting/
10. Paw print sand beach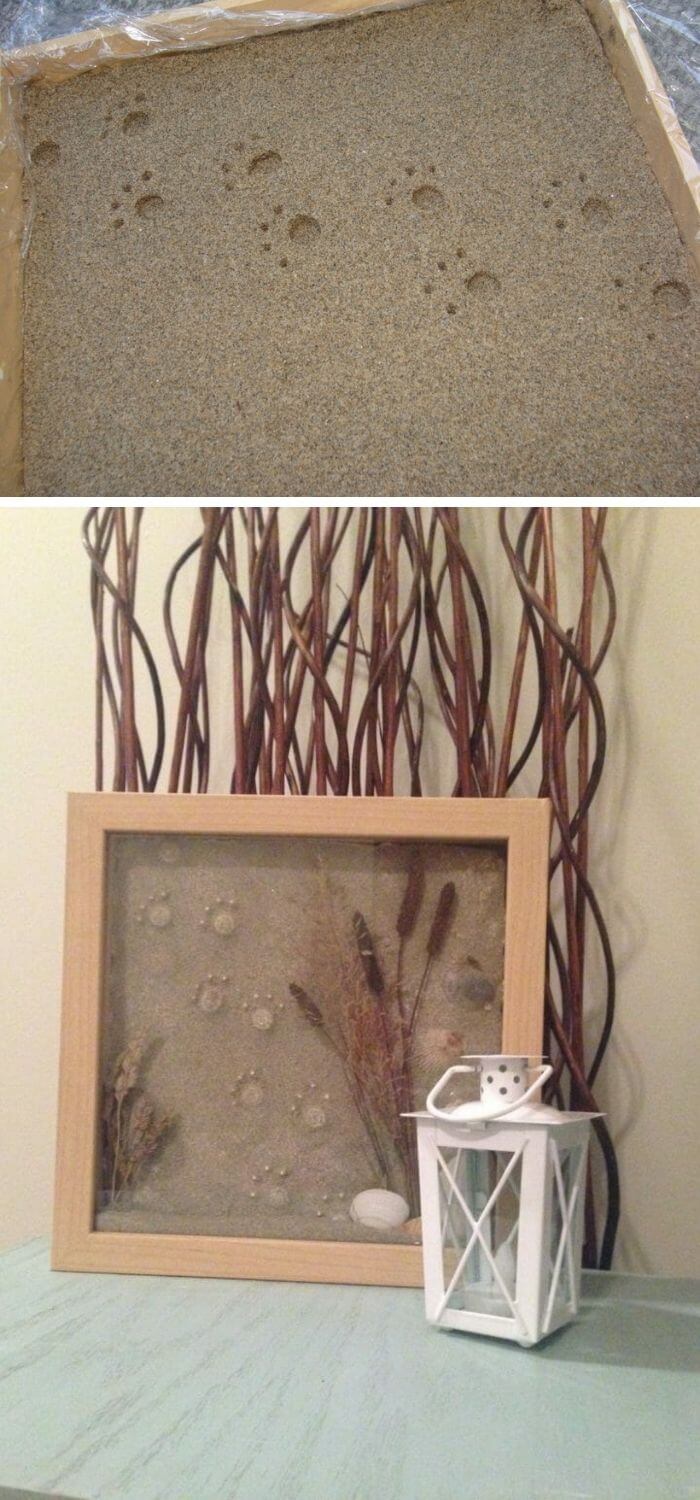 The paw print sand beach is among the cute ideas that you will want to try. It is an easier way to preserve memories of the fun moments with your pet. Check out the source link for real inspiration about everything you need to know when printing the cute paw print sand beach.
Source: https://kolchakpuggle.com/2014/09/paws-sand-beach-memories-shadow-box-tutorial.html
11. Puppy paw print memorial frame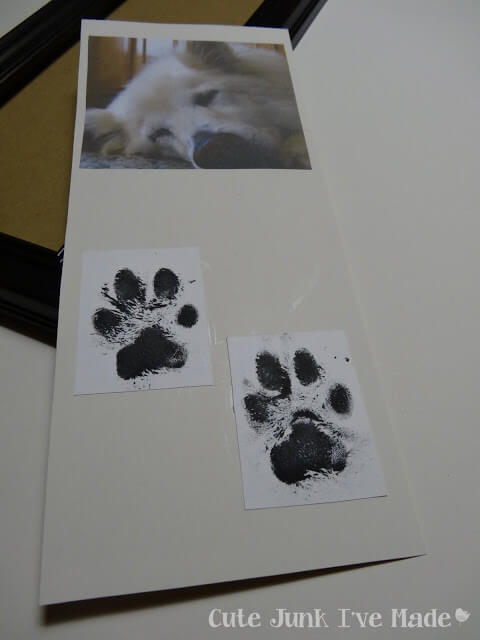 The puppy paw print memorial frame is among the cute ideas that are worth trying at home. At some point in life, our pets may leave us, and of course, we may not control this, but we can always do something in memory of our cute pets. This puppy paw idea is perfect for commemorating such occurrences.
Source: https://doeblerghini.blogspot.com/2012/11/puppy-print-memorial-frame.html
12. Personalized paw print pendants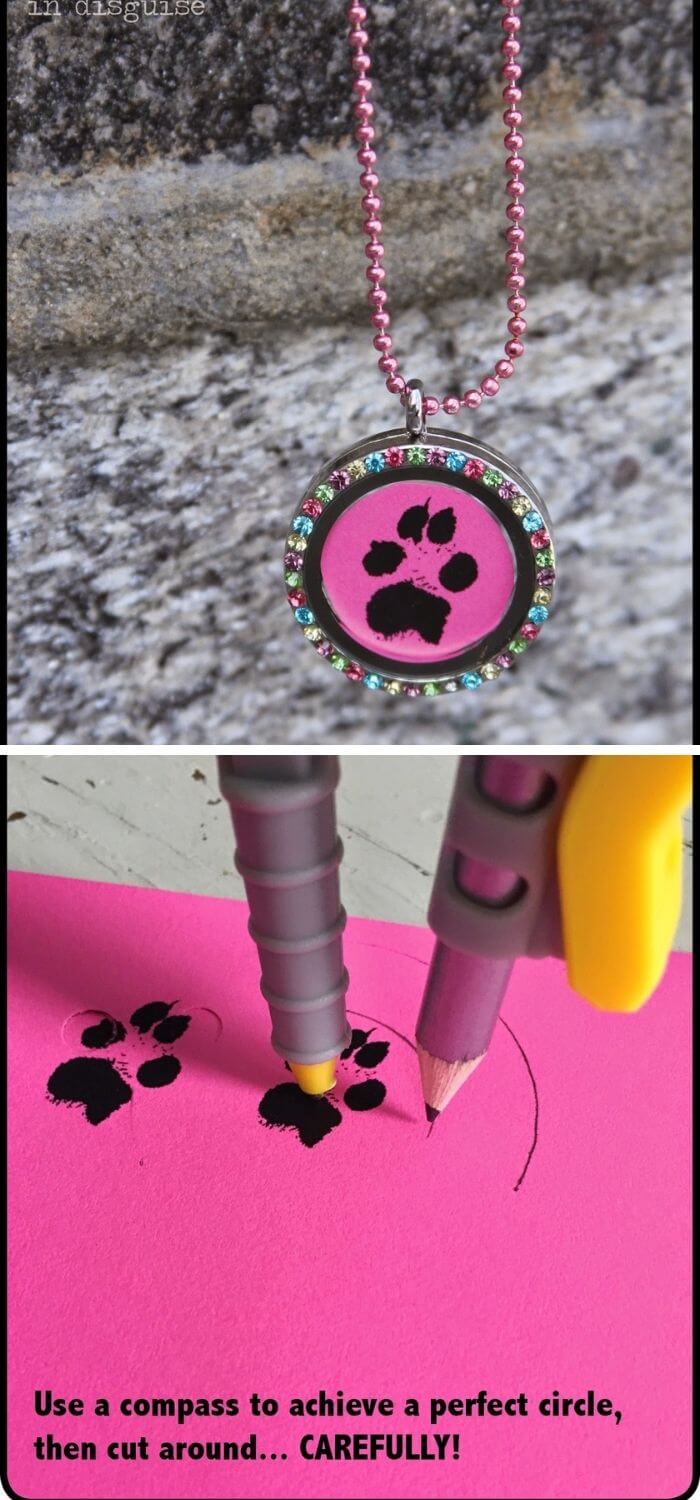 Pet lovers will resonate well with personalized paw print pendants. Did you know that you can make cute jewels using the paw prints from your pet? All you need are a few inexpensive materials where you will be printing your paw prints. All these supplies are available in the craft stores.
Source: http://www.thrifterindisguise.com/2015/03/diy-personalized-paw-print-pendants.html
13. Paw print treats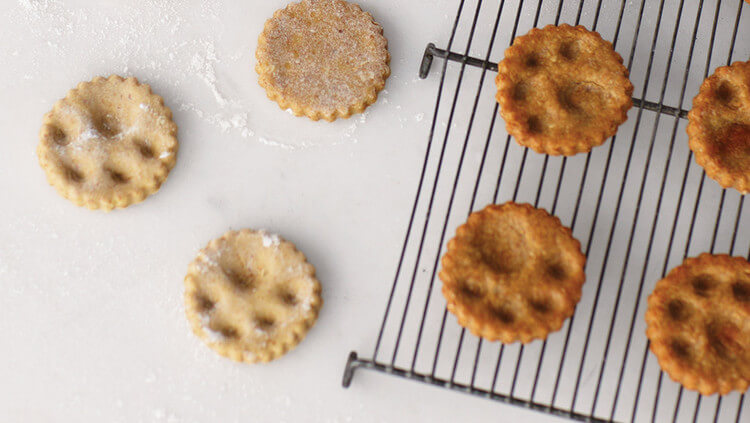 The paw print treats are beautiful, and you can use it to spoil your pet. You can check all details from the source below. Of course, they are meals for your dogs, and you must label them lest one of your family members consumes it. It is the only way to show love to your pet by preparing there own delicious meal.
Source: https://www.marthastewart.com/336454/paw-print-dog-treats
14. Paw print canvas art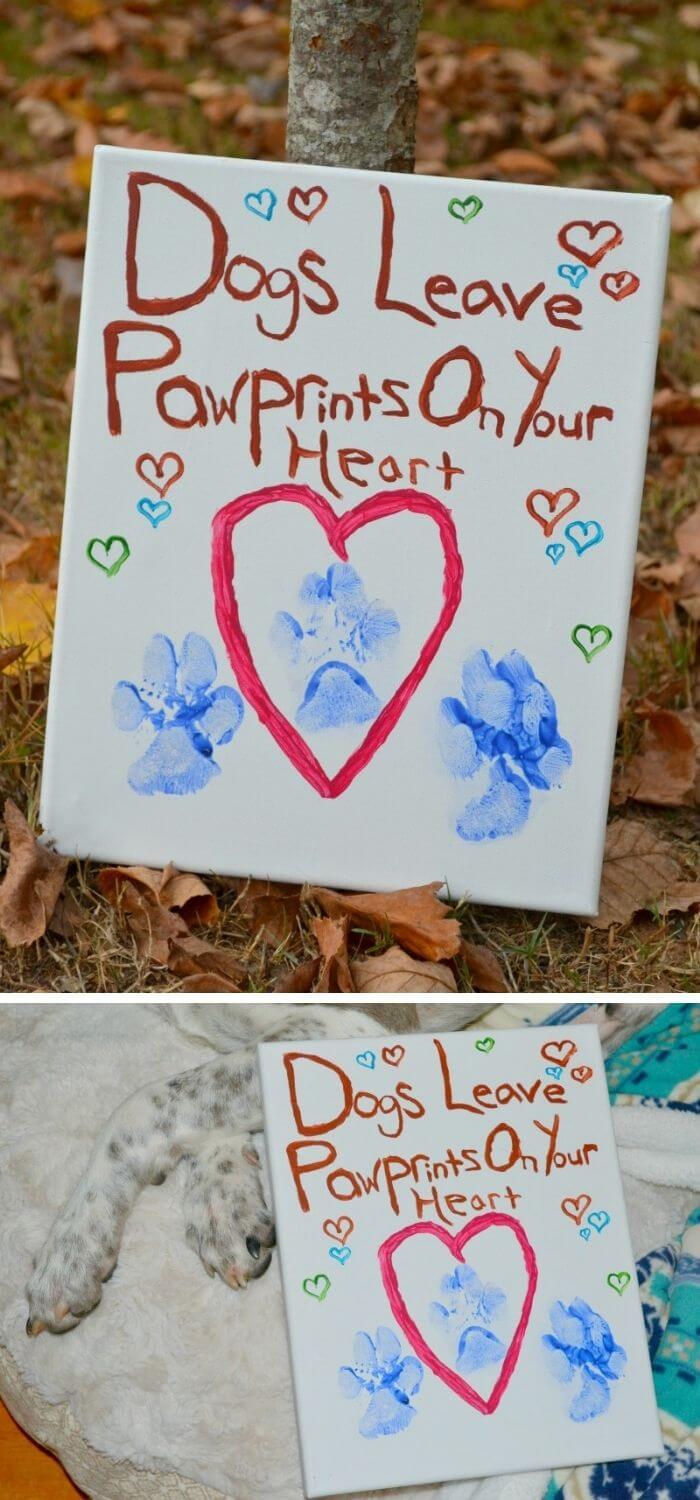 Paw print canvas art ranks among the cute ideas that you will want to give it a try. Puppies are always playful. It will not be a challenge to make your pet help you print the canvas. Get some time to do it with your pet. Get the inspiration from the source below.
Source: http://missfrugalmommy.com/diy-dog-paw-print-canvas-art/
15. Paw print carved pumpkin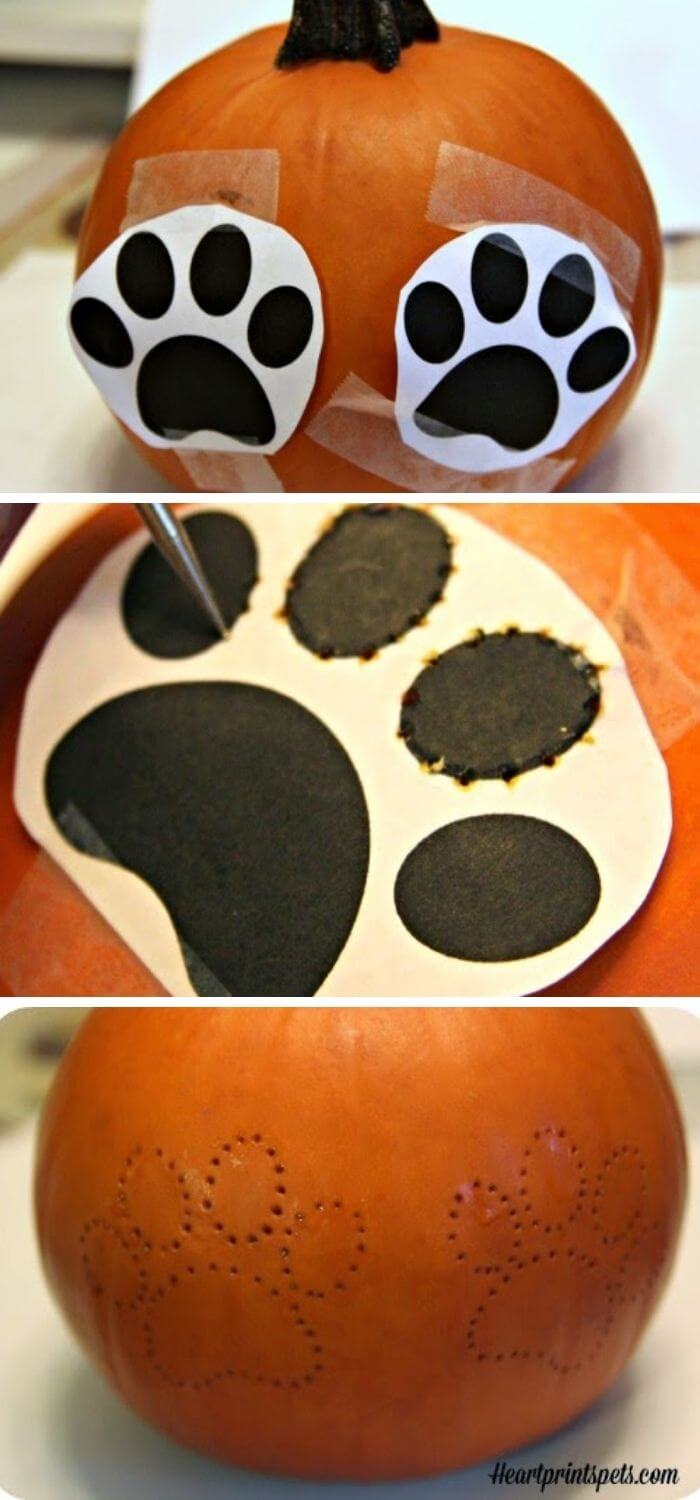 Paw print carved pumpkin is the cutest puppy paw idea that everyone will want to try. It can be a perfect gift for your dog during Halloween. Halloween is about scary items, though you are sure that the pumpkin won't be the worst, you can be sure to earn you some better points that rest.
Source: http://heartprintspets.com/diy-paw-print-pumpkin-fall-decor/