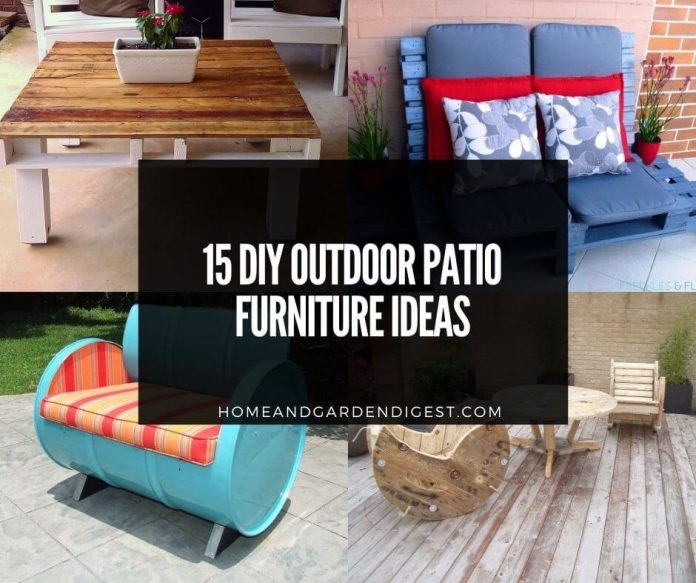 The holiday is encroaching, and you will have to spend lots of time with your family members. It will not be smart to spend all your time indoors. Try something about outdoor furniture ideas.
You need to get creative here and assure your family members of the comfort they will need during the holiday seasons. Here are the 15 outdoor patio furniture ideas that you can do yourself at home.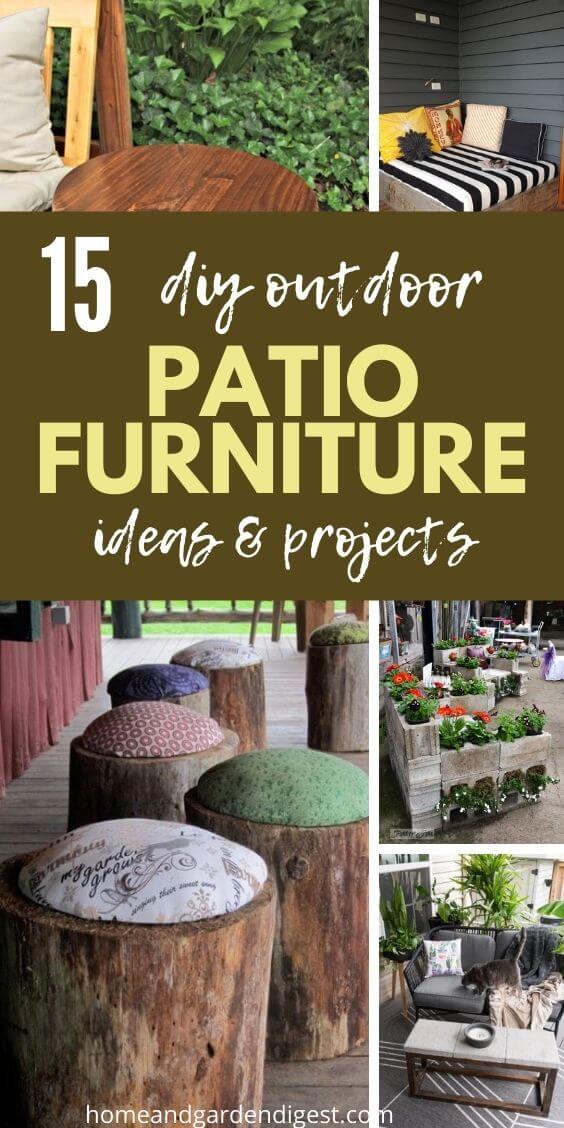 1. Adorable DIY footstools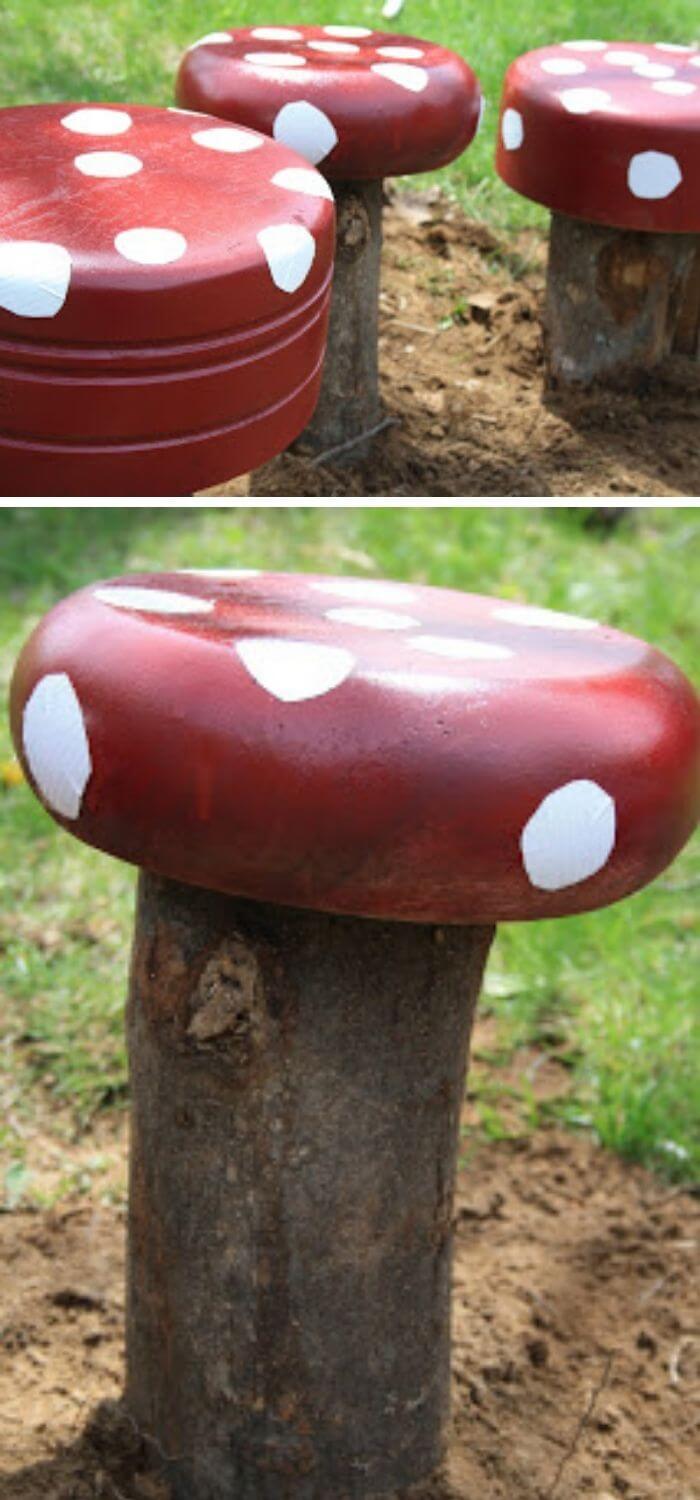 Do you have the salad bowls in your house? If you don't have one, then it is time to spend a few dollars to buy them from the art store. It will make a footstool that will be nice during the winter holidays. Make as many stools as you can, following the steps from the source here.
Source: http://twigandtoadstool.blogspot.com/2010/05/its-gardening-weeklets-make-toadstools.html
2. Backyard day bed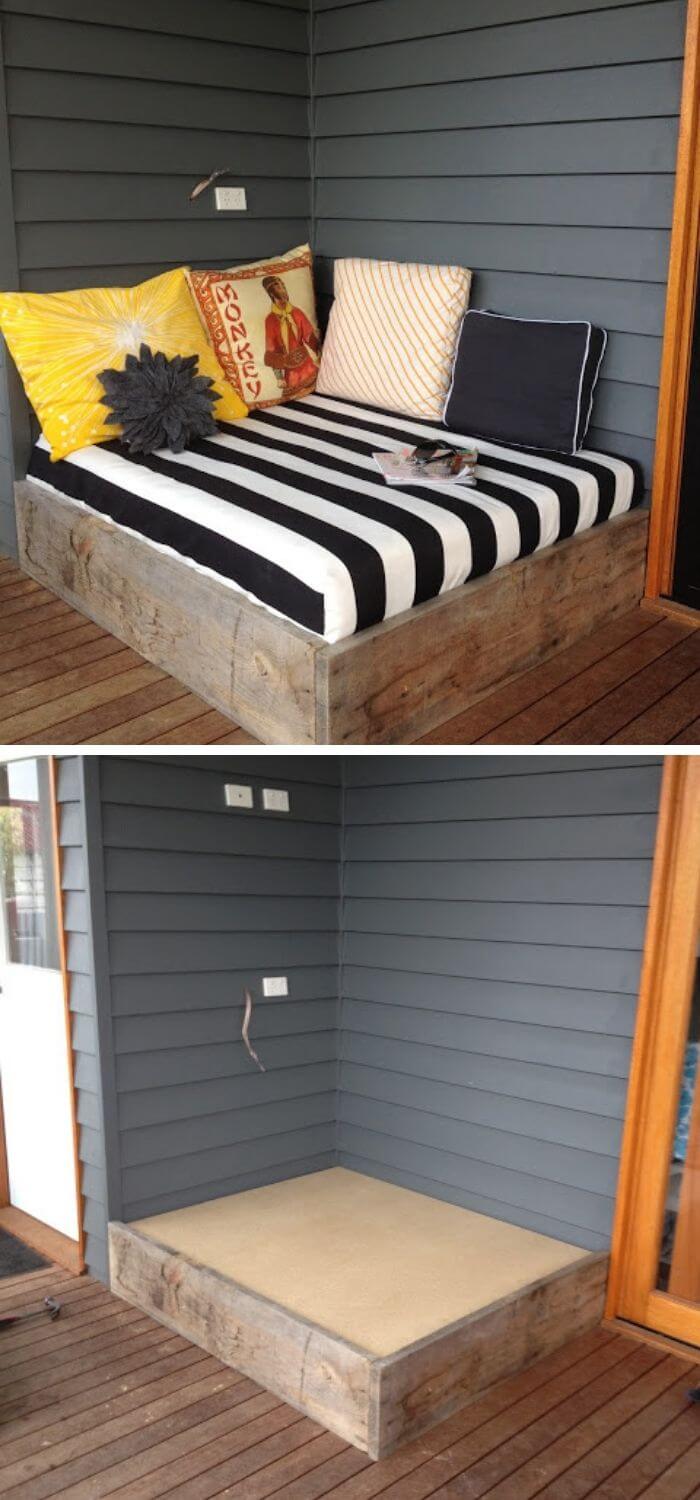 One of the best ideas you can have in your backyard for patio furniture is the cute backyard day bed. This idea looks nice, and you can surely trust it to give you that beauty you very much need. It is a lovely resting place that uses the leftovers from other patio projects.
Source:https://web.archive.org/web/20170630083755/http://apprenticeextrovert.blogspot.com/2012/02/day-bed-tutorialpart-one.html
3. DIY concrete chair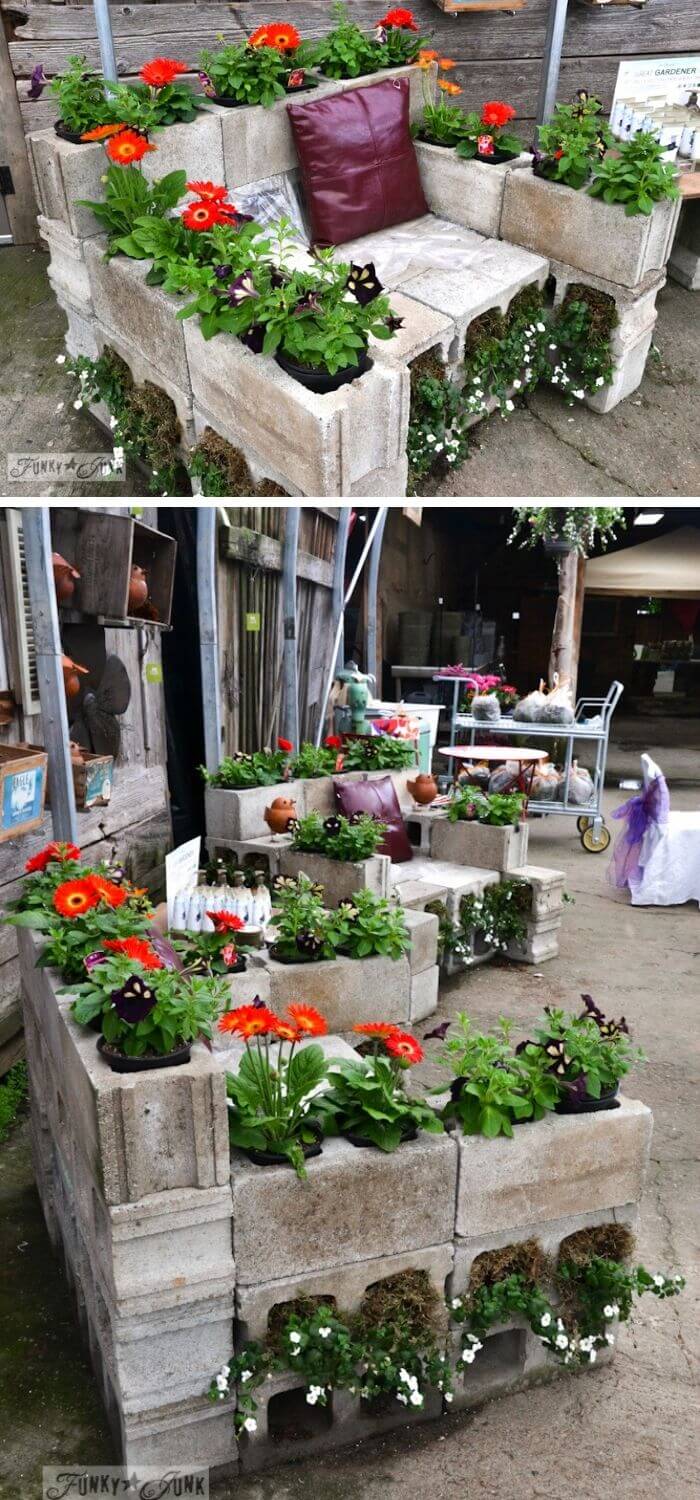 Did you know that you can have that beautiful garden planter that will serve as your furniture? The DIY concrete chair is an item of cute patio furniture that can be great in planting several flowers. What will you wish to surround your bench? Get beautiful flowers and let them around you in this cute concrete chair.
Source: http://www.funkyjunkinteriors.net/2013/04/milner_village_garden_centre_hometalk_meetup_event.html
4. Easy concrete side table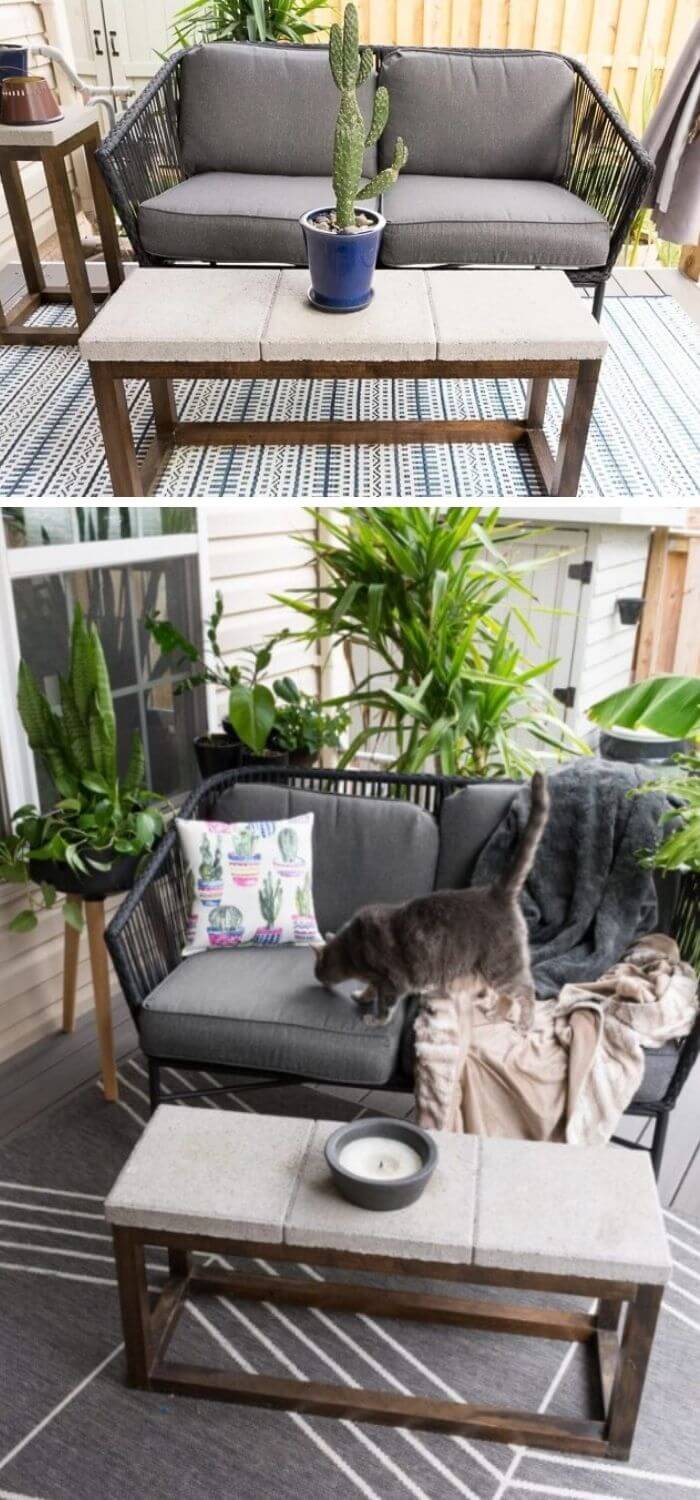 There is always that concrete which remains after the building project. Do something that will impress you every day with it. Try the DIY idea where you will be creating a concrete table. The steps are easy, and you can get inspiration from the source below.
Source: https://www.bybrittanygoldwyn.com/diy-concrete-paver-outdoor-coffee-table/
5. Upcycled milk crate stools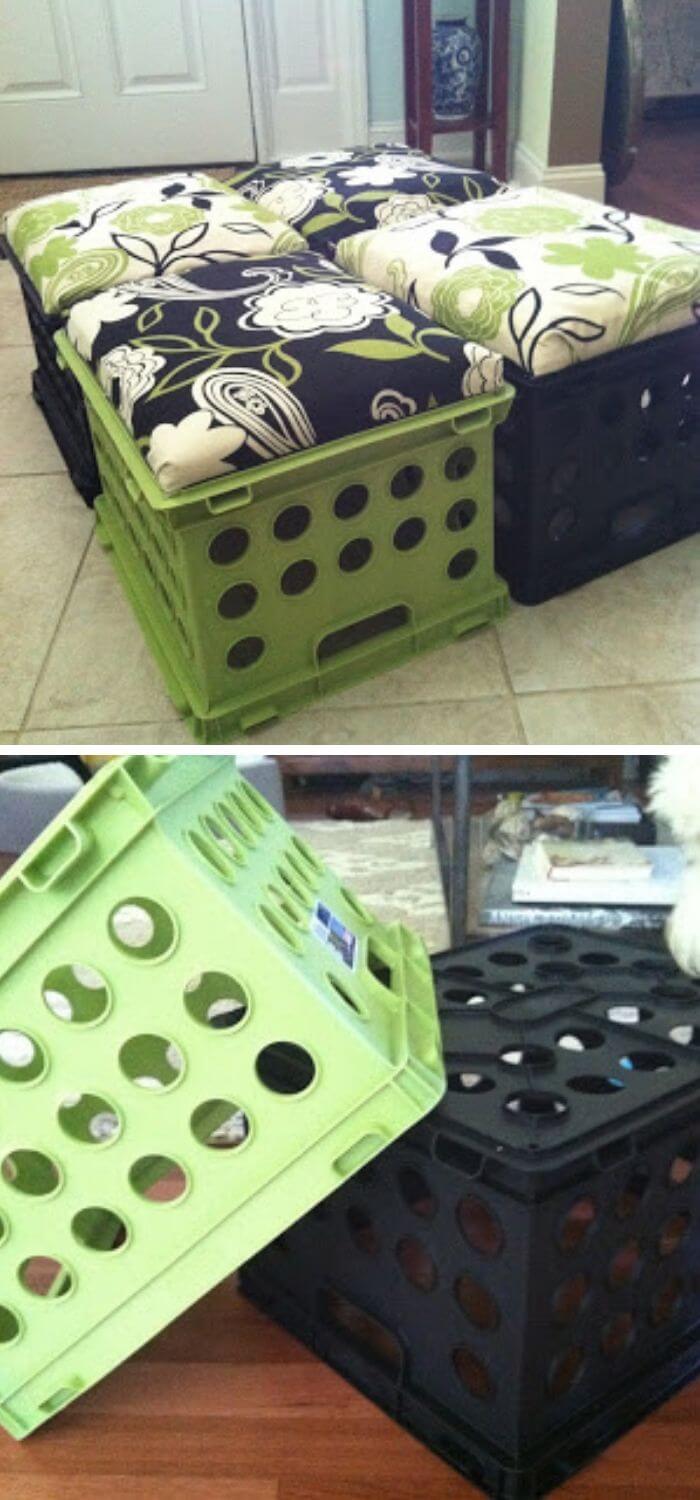 The Upcycled milk crate stools are among the cute patio furniture ideas that you can do. It is an easy project that won't demand cash because you will be using the old milk crates in your house. Use it to get extra outdoor patio seats as you prepare for the long holiday with your family members.
Source: http://tupelohoneycaro.blogspot.com/2011/08/crate-seats-my-way.html
6. Cable spool rocking chair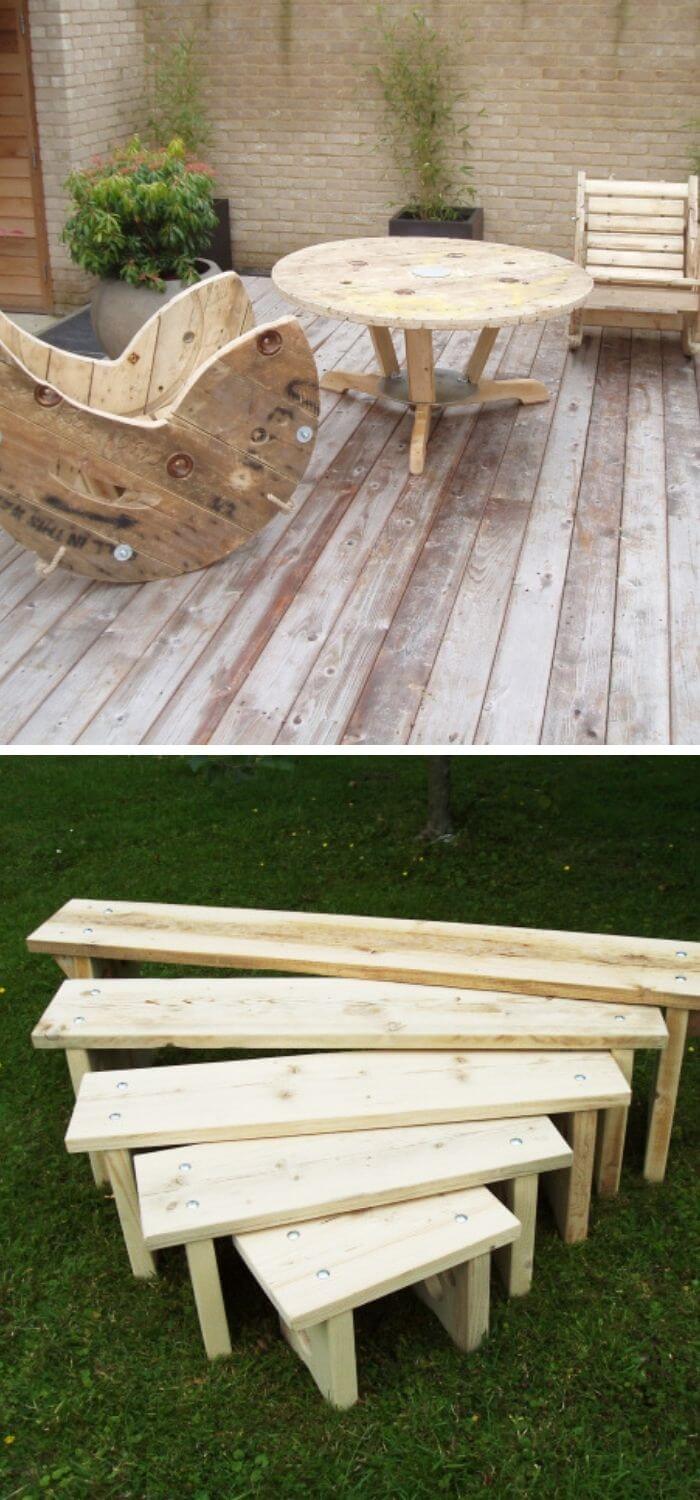 Do you wish to have a rocking chair outside your porch? You won't miss the old wooden cable stools in your store. Use them to create a cable spool rocking chair that you will be resting on during your leisure hours. Check the source attached from steps that will guide you when making the cable spool rocking chair.
Source: https://davidmeddingsdesign.wordpress.com/furniture/
7. DIY wire patio table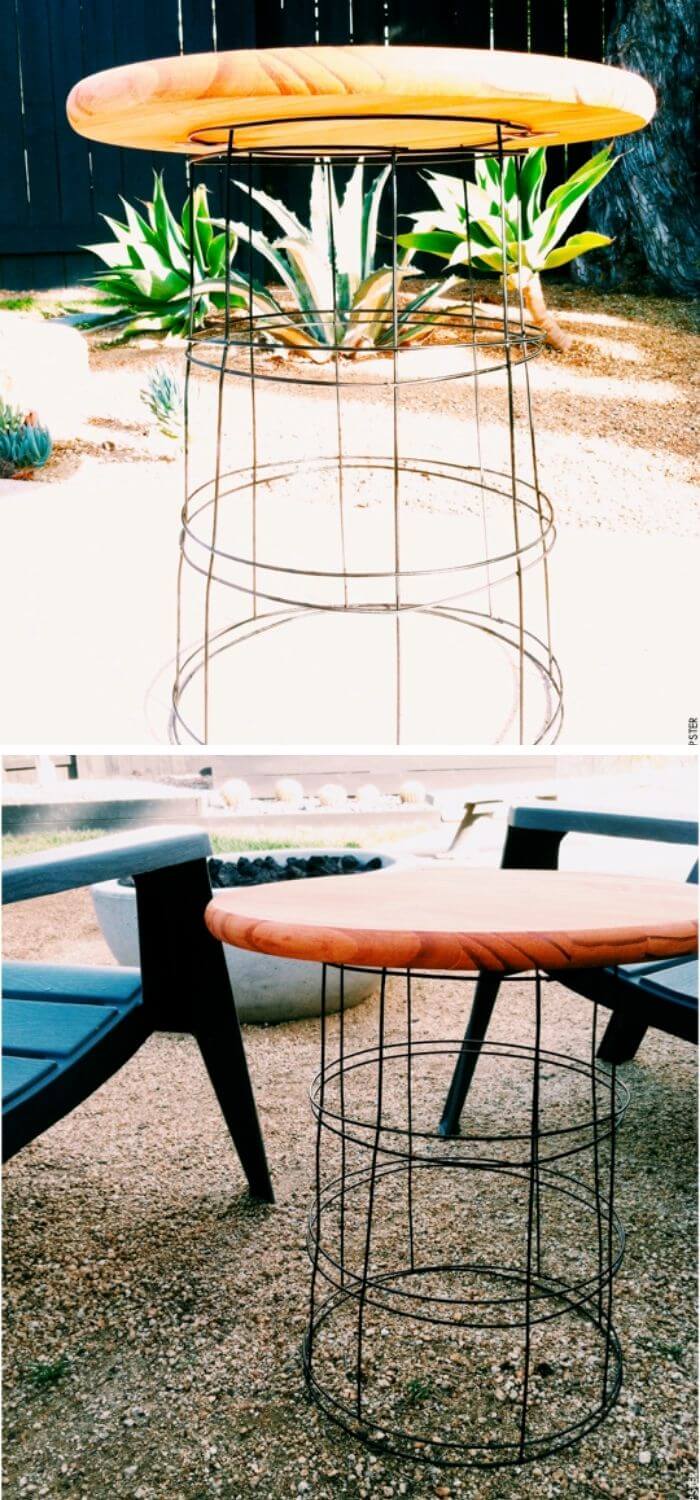 Owning a wire table as a piece of outdoor furniture is a milestone because you are sure that the wire is strong and will stand the test of time. The table will help when you are taking your drinks outside your mansion. Get inspiration about the project by checking the steps from the source here.
Source: http://holtwoodhipster.blogspot.com/2014/03/diy-wire-patio-table.html
8. Reclaimed pallet double chair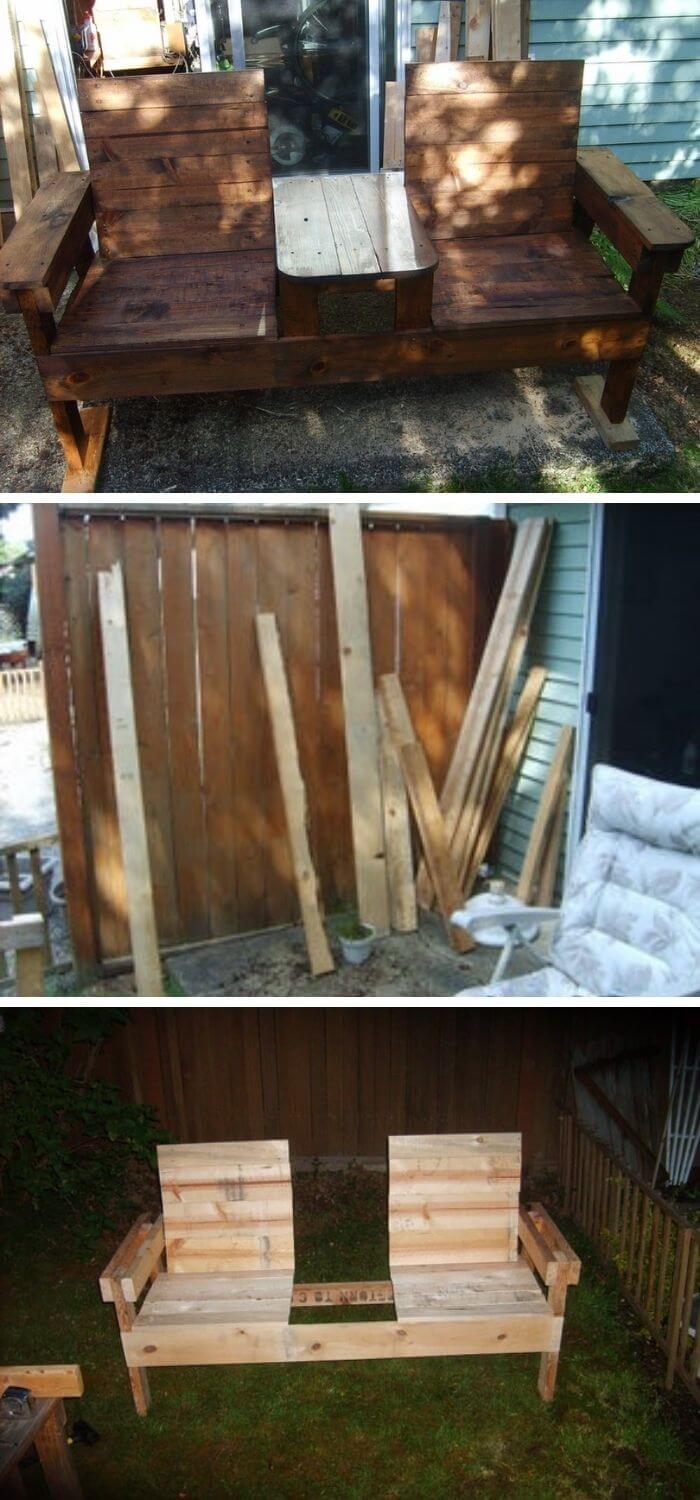 A reclaimed pallet chair is a nice DIY project that will give you elegant patio furniture. You can improve the comfort of the pallet outdoor furniture by placing some old cushions! This idea is fantastic, and you can get inspirations from the link here.
Source: https://www.instructables.com/Reclaimed-Wood-Pallet-Double-Chair-Bench/
9. Reclaimed pallet lounge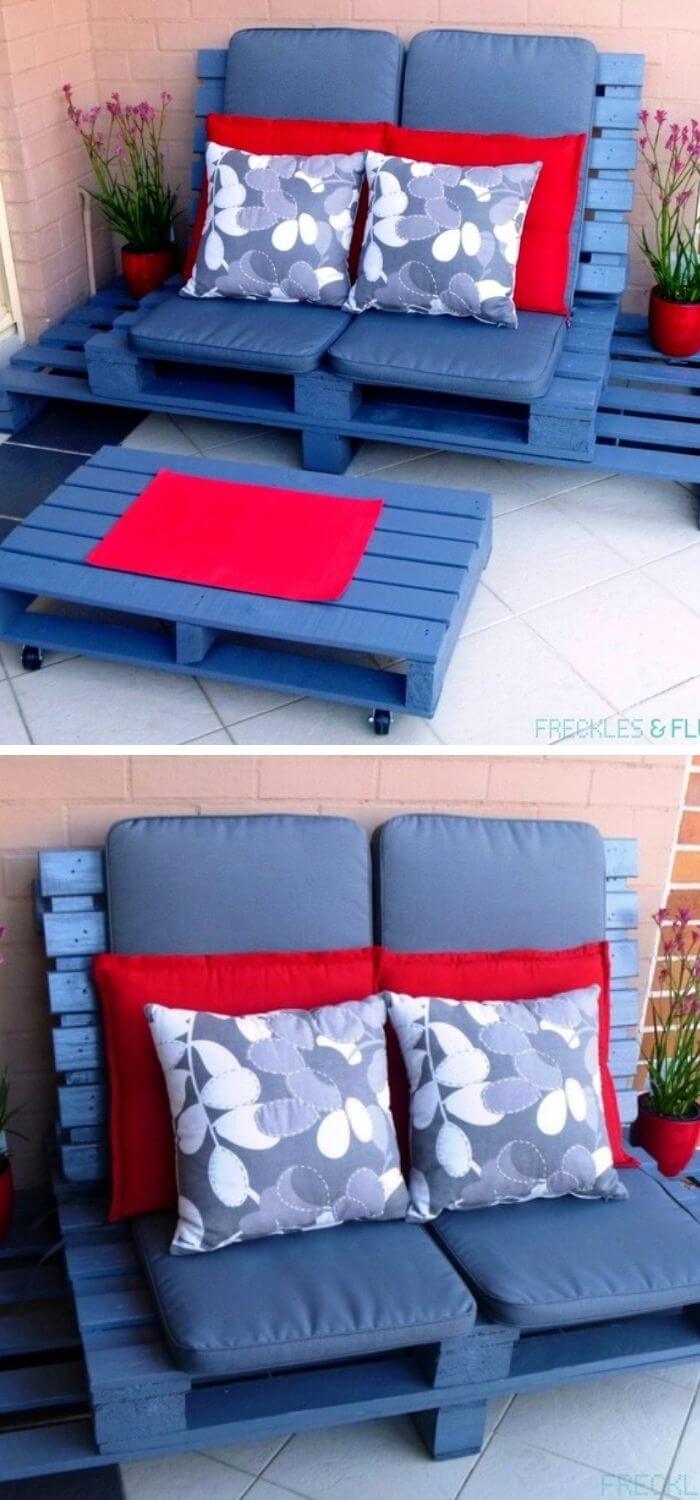 You need cute outdoor patio furniture, and you won't stop until you get all that pleases your heart. Here is a cute recycled pallet lounge that you can rely on for the beauty of your compound. It is a piece of nice DIY patio furniture that you can create as you try to increase the number of chairs on your outdoor patio.
Source: http://www.frecklesandfluff.com/home/timber-pallet-chillout-lounge
10. Repurposed crate side table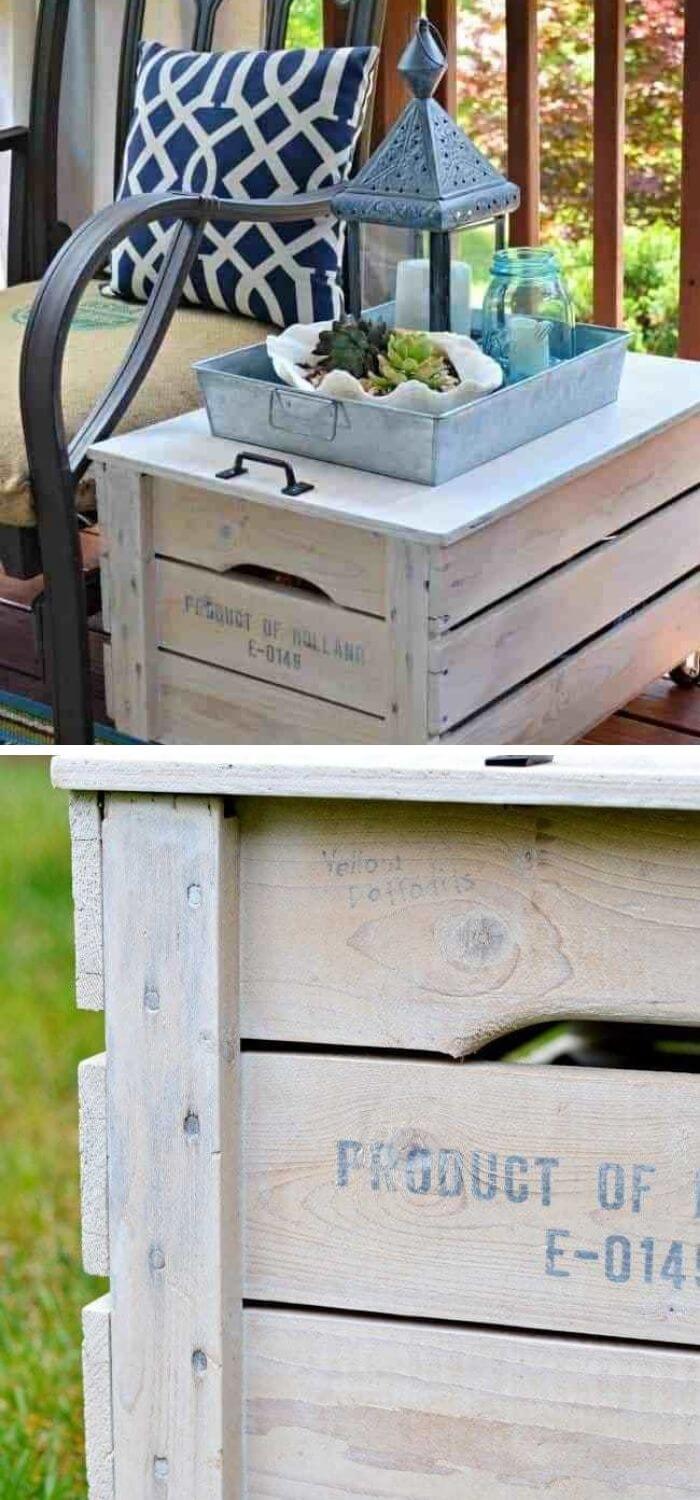 While you are enjoying the sweet breeze outside your porch, you will need a side table that will hold your books, some drinks or even snacks. Take a look at the cute repurposed crate side table that you can easily create without buying anything. You can get inspirations about the DIY furniture from the source link here.
Source: https://www.simplicityinthesouth.com/repurposed-crate-storage-table-2/
11. DIY cushioned stump stools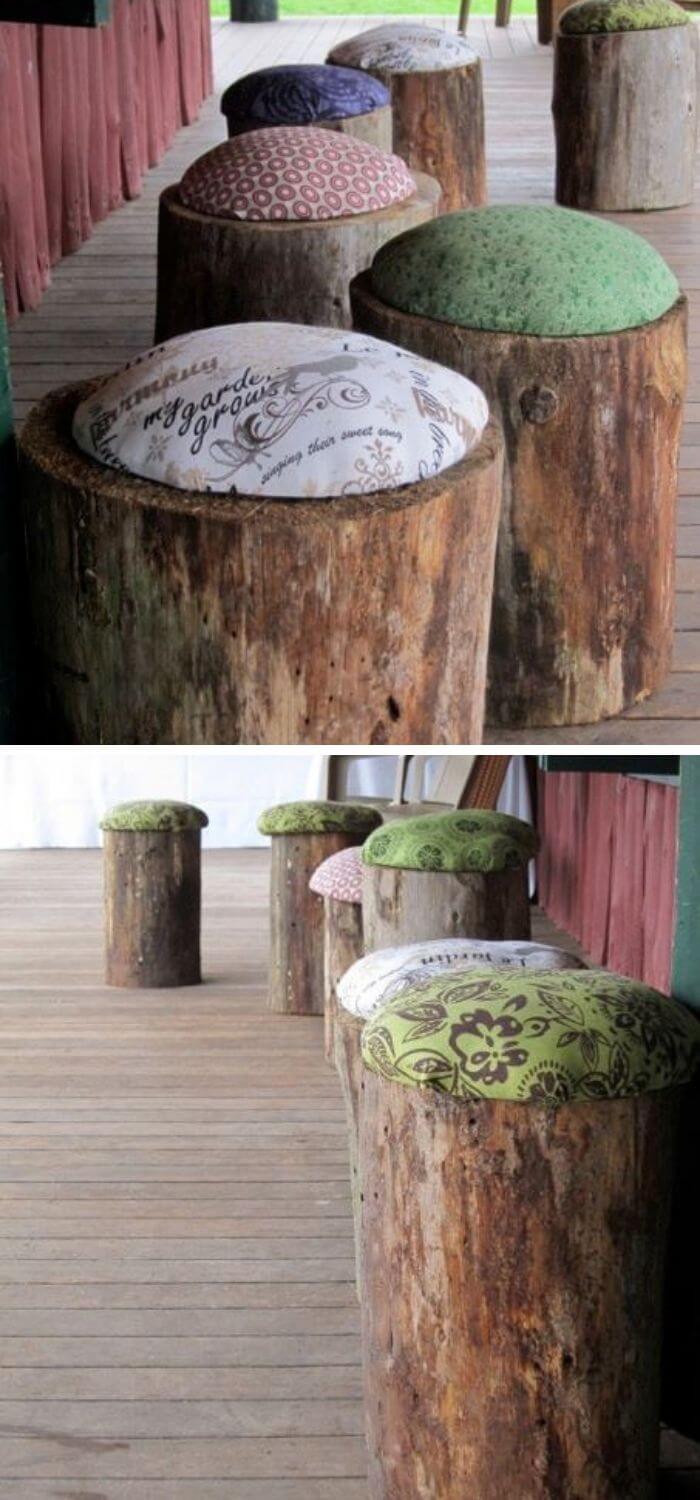 If you stay in a place full of stumps, it is time to try out something new with the stumps. It is true the stumps can be unsightly, but what if you turn them into the stools? It is a smart idea that will add more seats to your patio. Check for the steps and improvise it to get something new.
Source: https://hahappenings.blogspot.com/2011/10/diy-wood-stools.html
12. Repurposed steel drum patio furniture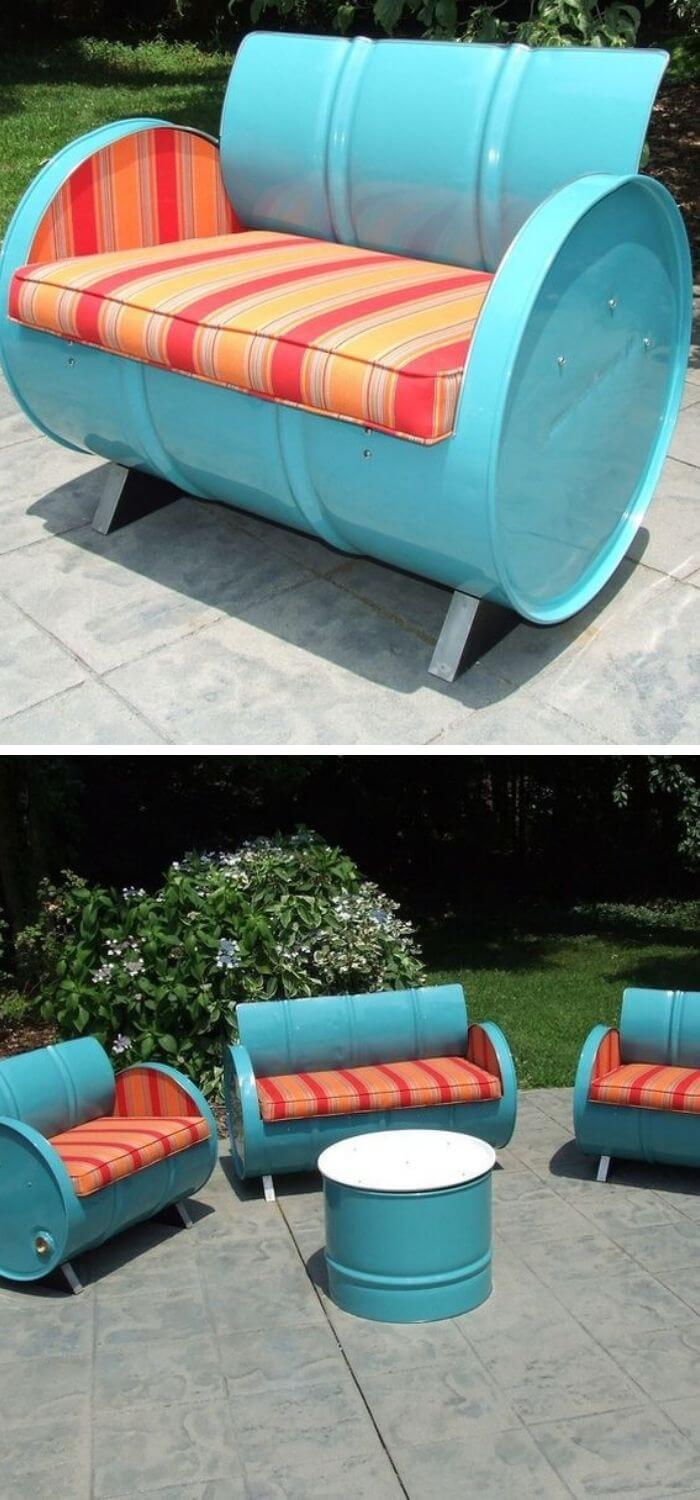 Do you have the old drums in your mansion? Try something with these old drums by making new furniture using them. You can paint it to protect them from rusting, then get some comfortable cushions from it and there you have your beautiful patio furniture. Check the insights from the source here and try something for your family comfort.
Source: https://www.drumworksfurniture.com/
13. Upcycled plywood love seat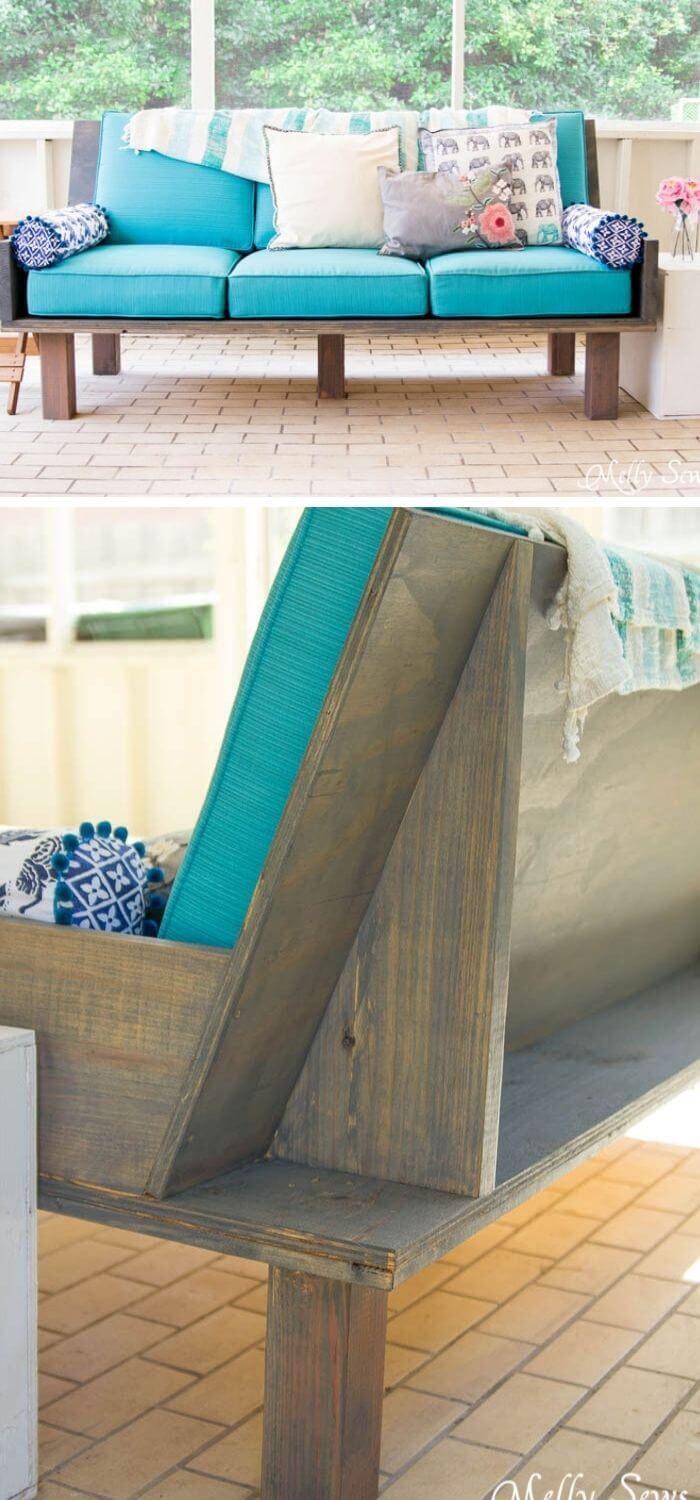 How do you solve the small family issues that arise more often? It will be easier if you have the upcycled plywood love seat that will always remind you of the love you have for each other. There won't be any room for fights because you will always have something on your patio to remind you.
 Source: https://mellysews.com/plywood-couch-build-diy-outdoor-sofa/
14. Easy DIY outdoor pallet table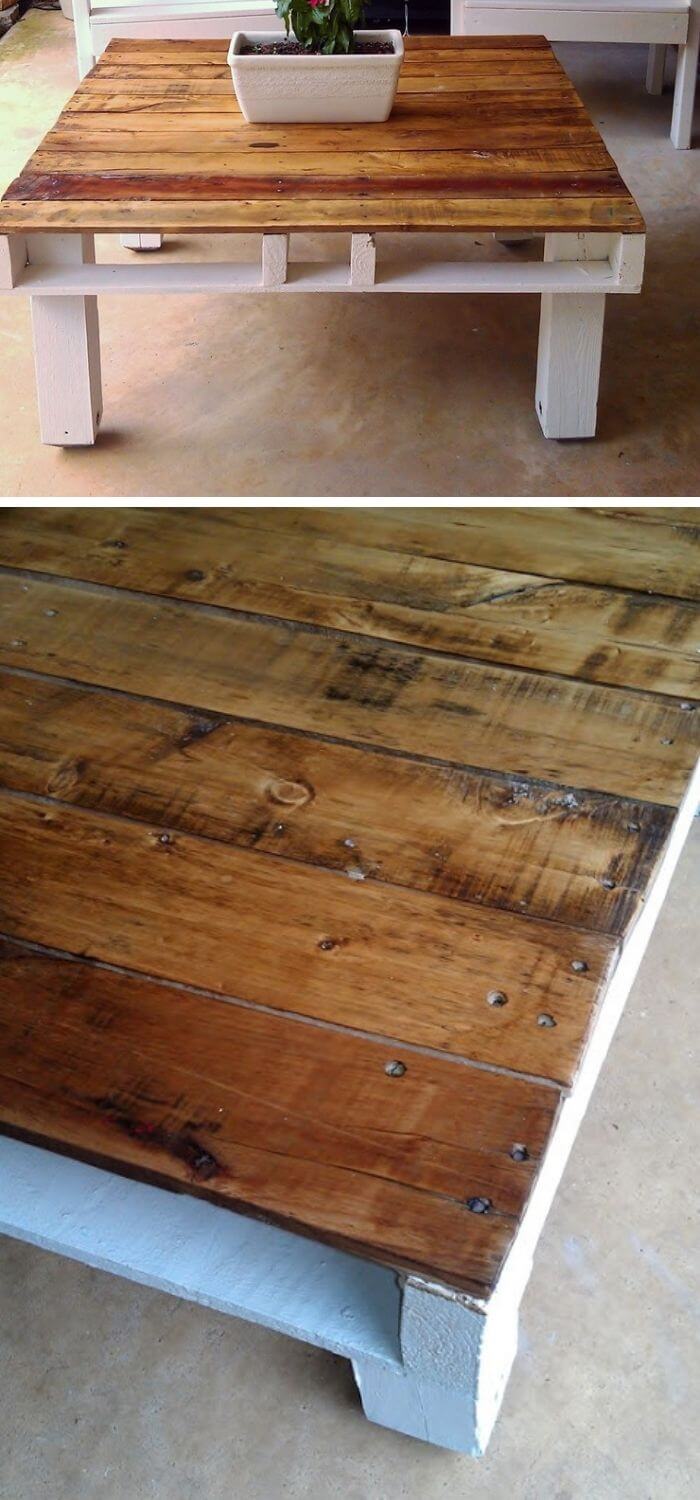 If you got lots of pallets lying around, you can use them to make this cute DIY pallet table. Every step here is easy, and it will take a short time to get the work done. You can create a large or small pallet table depending on your needs. Get inspirations about this beautiful patio furniture.
Source: https://inspirationsbyd.blogspot.com/2014/07/outdoor-pallet-table.html
15. Vintage milk jug side table
Do you wish to have that rustic farmhouse idea on your patio? Consider the cute vintage milk jug side table that is easy to make and will make your patio cute. If you find trouble getting the milk jugs, then you can be sure to buy some from the stores. The DIY project is easy and does play a role in patio furniture.
Source: http://www.prettyhandygirl.com/repurposed-vintage-milk-jug-side-tables/