One of the greatest features you can equip your garden landscaping with is by adding a unique element which is a Garden Fountain. This type of feature gives vitality to gardens with the soothing sound emanating from the flowing of the flowing water.
Do you want to add some wonderful elements to your garden? Do you need a garden fountain landscaping that won't cost you a lot of cash? Then you are reading the right article needed to guide you through.
In this article, we would be listing some feasible DIY Garden Fountain Landscaping Ideas that you can easily choose from and construct all by yourself. These ideas would at the end enable you to be able to enjoy the little sound of water running in your garden after you could have been exposed to the noisy atmosphere at work.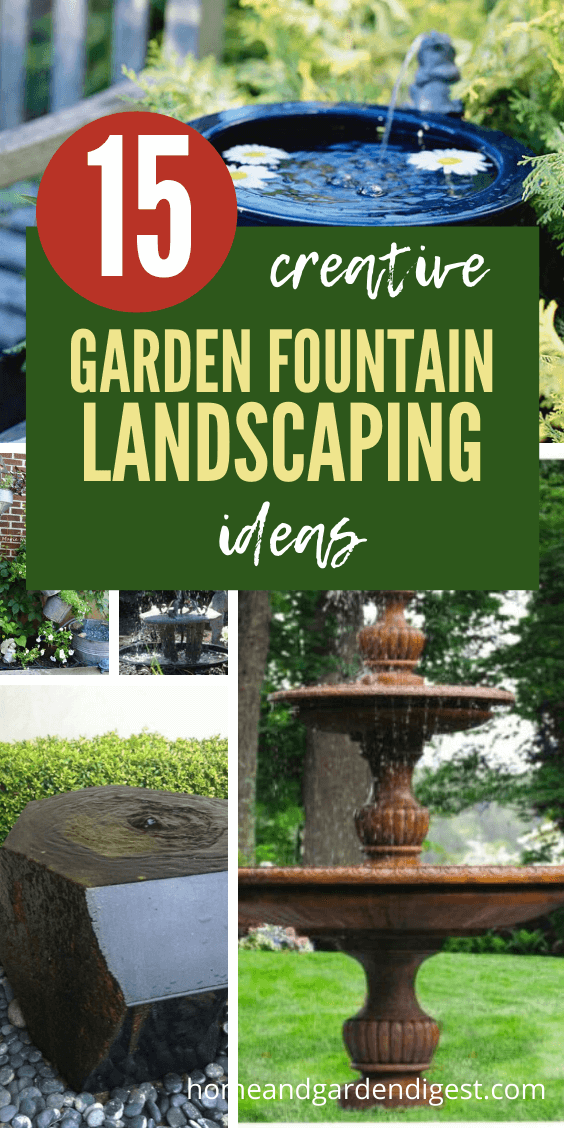 15 DIY Garden Fountain Landscaping Ideas
Are you clueless about making a water fountain? Would you love to have a fountain in your garden? Kindly stick through and read our simple but yet wonderful DIY Garden Fountain landscaping ideas you can employ in your garden or backyard at home.
1. Teapot fountain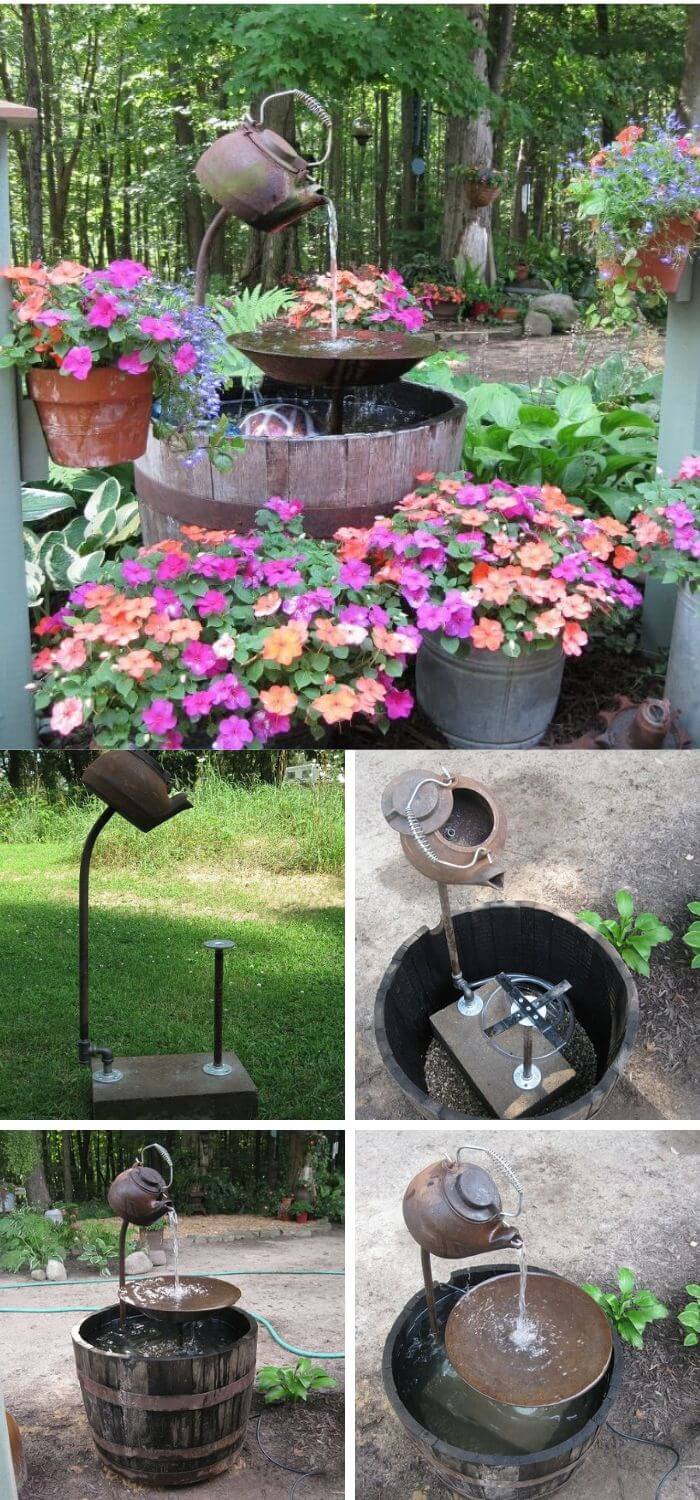 The teapot is one of the simplest fountain ideas you can get and put up easily. It only requires instruments like a drill, concrete, gold pan, and some other materials you can easily get. If you are looking for a simple garden fountain idea, then you might consider Tea Pot Fountain.
2. DIY Concrete Fountain

Carving out stone in the usual way is always a bit demanding as it requires extraordinary skills. However, this fountain idea has made it simple by using just a simple power and hand tools to carve out your block for the waterfall.
This particular garden fountain idea is cool and can also be further beautified by planting flowers around the garden.
3. Gazing Ball Bubbler Fountain
Are you looking for a beautiful garden accessory that is easy to make and would provide you with a view that looks relaxing and refreshing? I suggest the Gazing Ball Bubbler fountain. The DIY does not cost much, portable such that it is easily movable, and requires simple materials like a pump, clay pot, etc.
4. Waterfall and Pond Landscape Water Feature

Source: familyhandyman, ohmy-creative
Are you looking for an attractive fountain with low maintenance costs to put up in your garden? I will suggest you take a look at our number 4 DIY Garden Fountain Landscaping Ideas.
The pond fountain looks best with trees and shrubs around. To find out what would work best in your garden call tree care and landscaping experts in Fort Worth and get your free advice.
5. DIY Tire Pond

This is also an amazing garden fountain you would love to set up in your garden. However, this idea involves some little construction materials, mixing of concrete, digging grounds, putting tires, etc. Still, you can always master the DIY and construct it.
6. Low-Maintenance Water Fountain

This is another simple DIY fountain you can easily set up in your garden. You could be lucky and have little outcrops in your garden, then all you have to do is get a pump and channel your water through the top part of this outcrop. It is easy and very effective.
7. DIY Three-Tiered Garden Fountain

You can have a replica of an expensive fountain in your garden at a smaller price by using materials gotten from a thrift shop. This idea is a must try out for all garden owners.
8. Tipsy Solar Fountain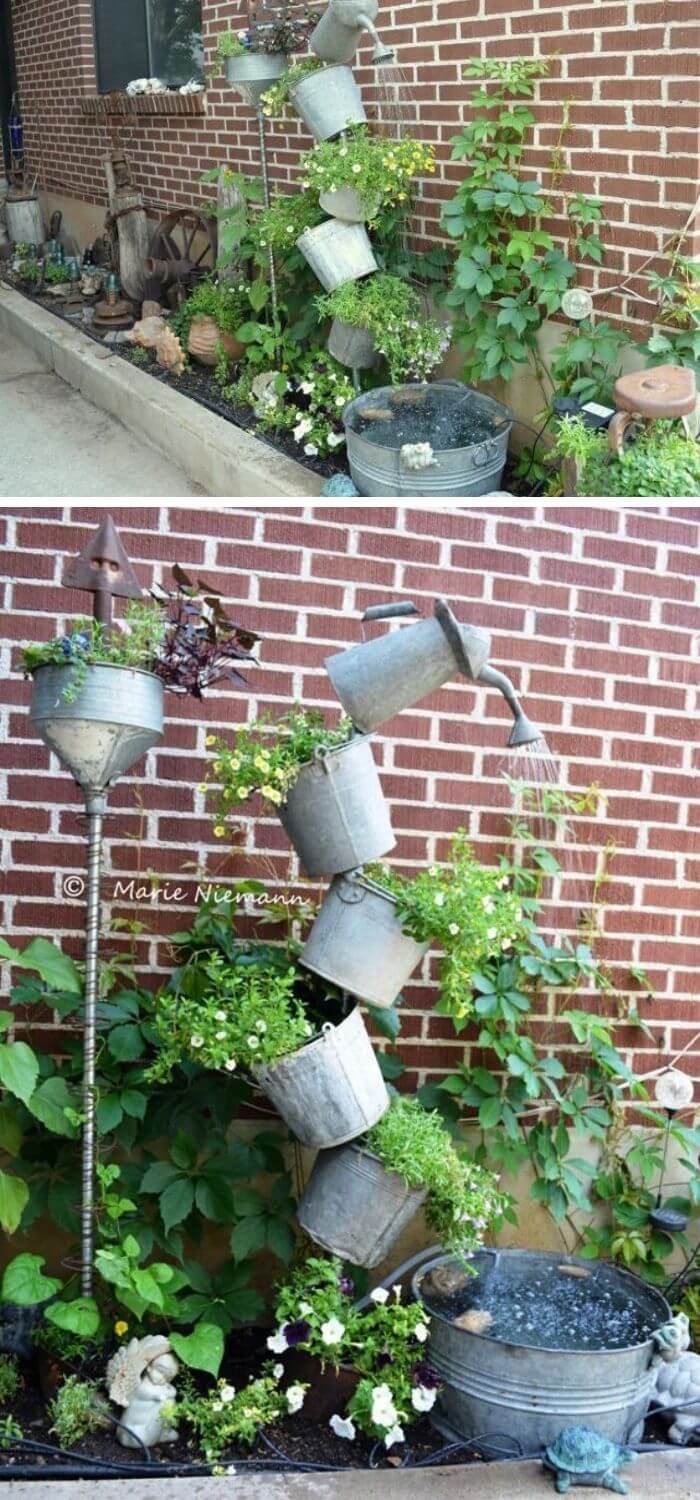 Do you want a fountain that would create a form of visual appeal to your garden or home? Simple and not too difficult to make? Requiring a solar pump kit instead of a water pump that needs connecting chords? Then make Tipsy Solar Fountain your top choice.
9. DIY Disappearing Water Fountain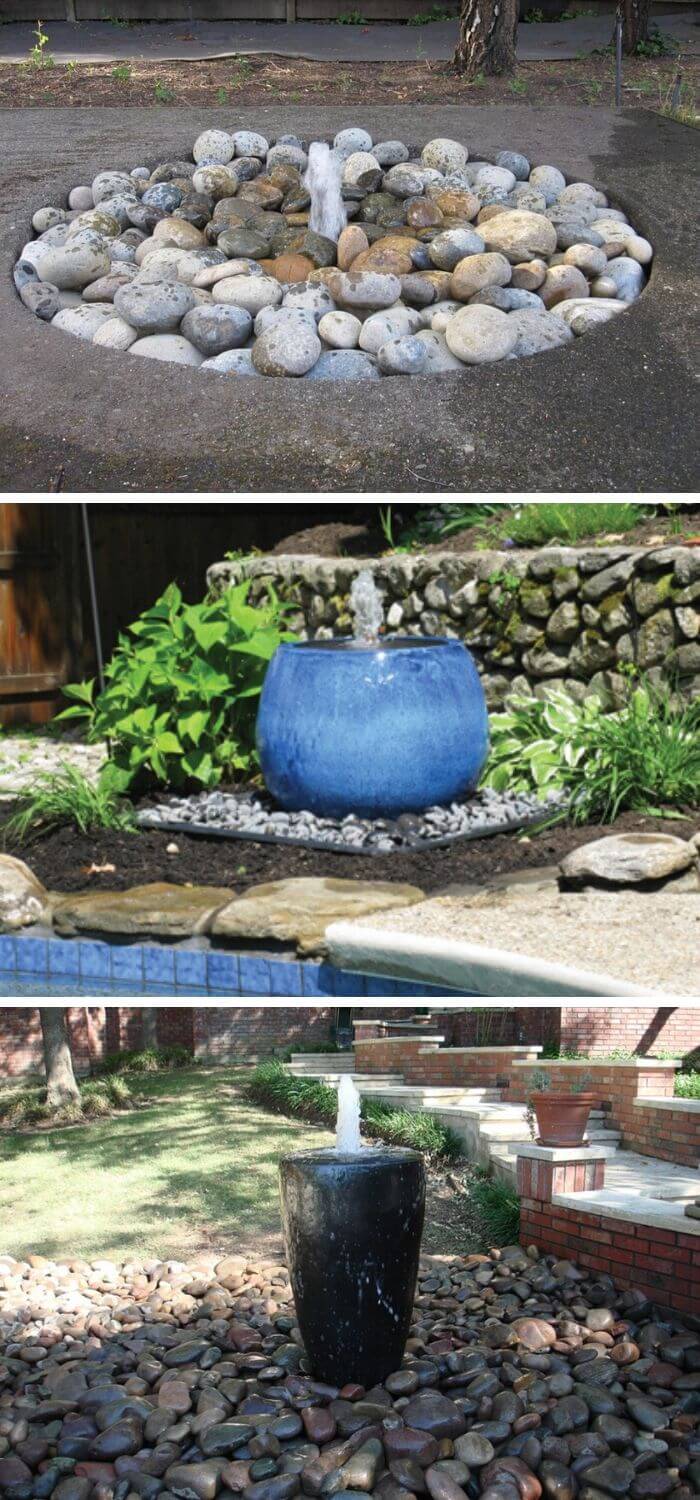 Source: black-budget, extremehowto, instructables
With this particular DIY fountain Idea, you can create a fountain easily in your backyard with lesser cash and also less occupied space. It is easy to install and it gives the sound a big fountain would give.
10. Moorish-Style Tiles Finish a Wall Fountain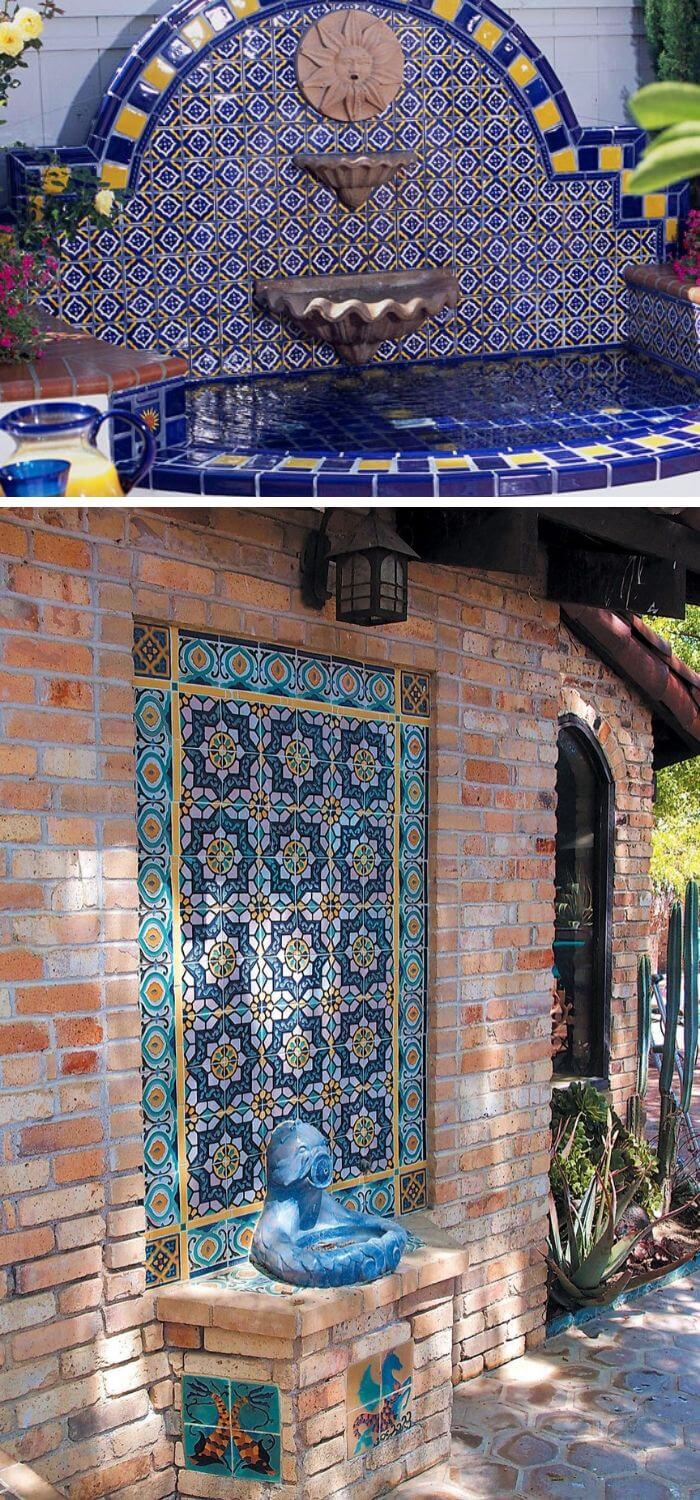 This fountain idea is ever radiant and beautiful due to the hand-made tiles used in building the wall around the fountain. You might get one for yourself.
11. Small Fountains Bring Big Character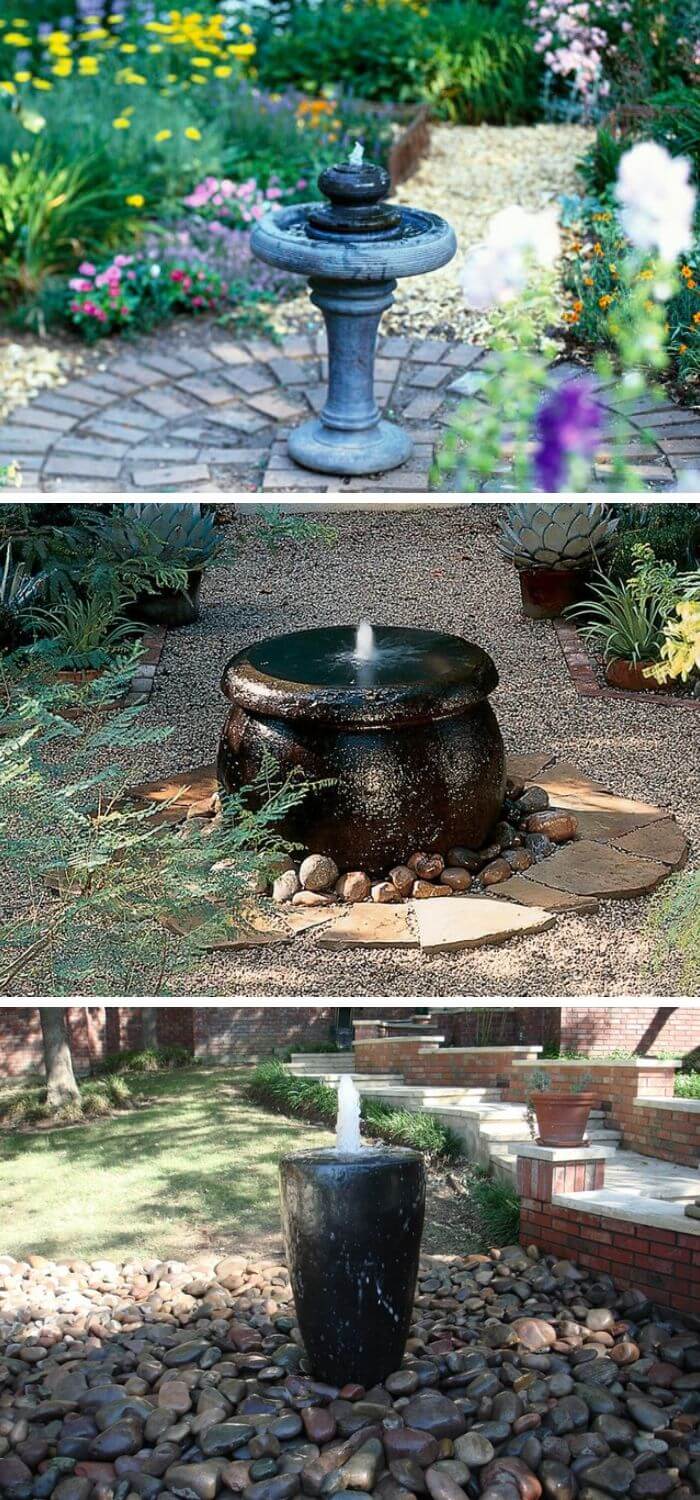 Do you want a perfect fountain for your garden landscape? Do you want a fountain with a sound that pleases your guest while it also gives an appealing visual treat? Then get your garden fixed up with Small Fountain Bring Big.
12. Japanese-Influenced Concrete Fountain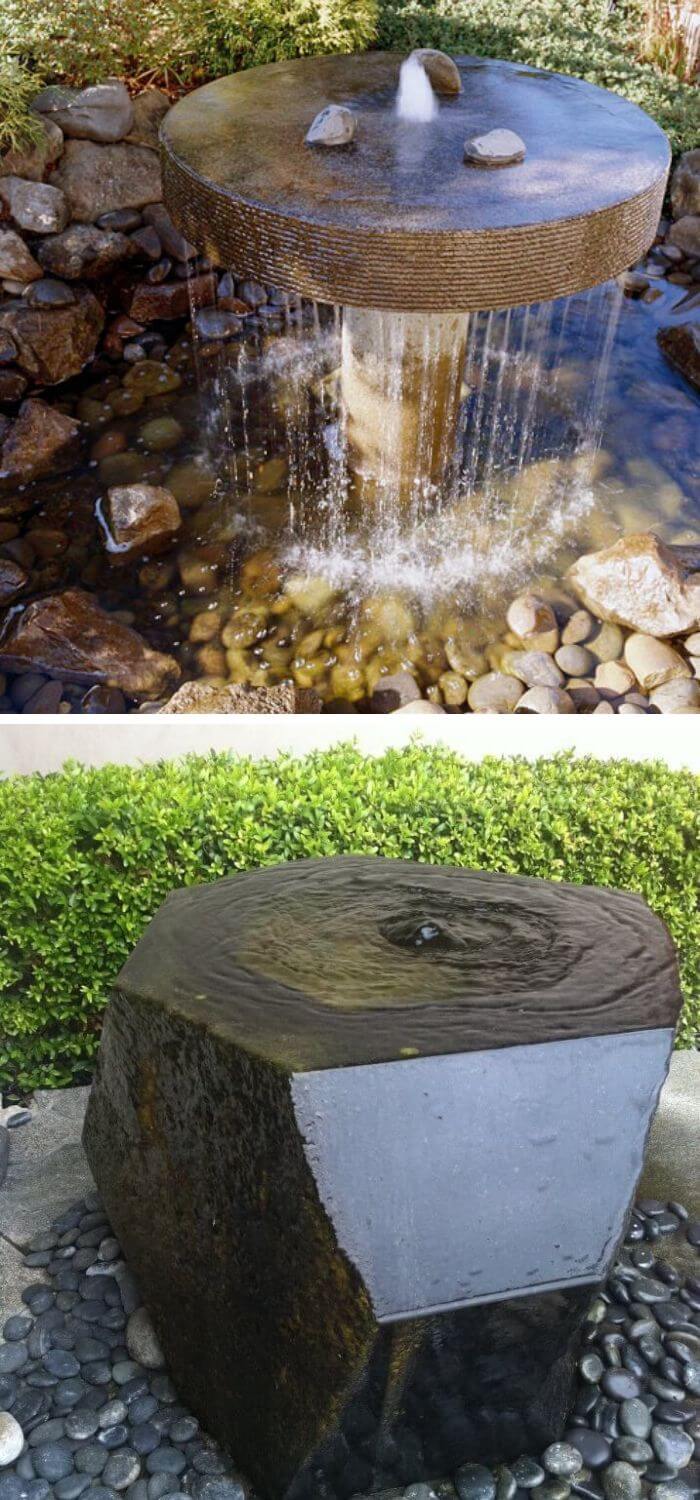 Looking for the special and historically related fountain? I suggest you get yourself something like Japanese-Influenced Concrete Fountain.
13. Victorian Appeal for Your Fountain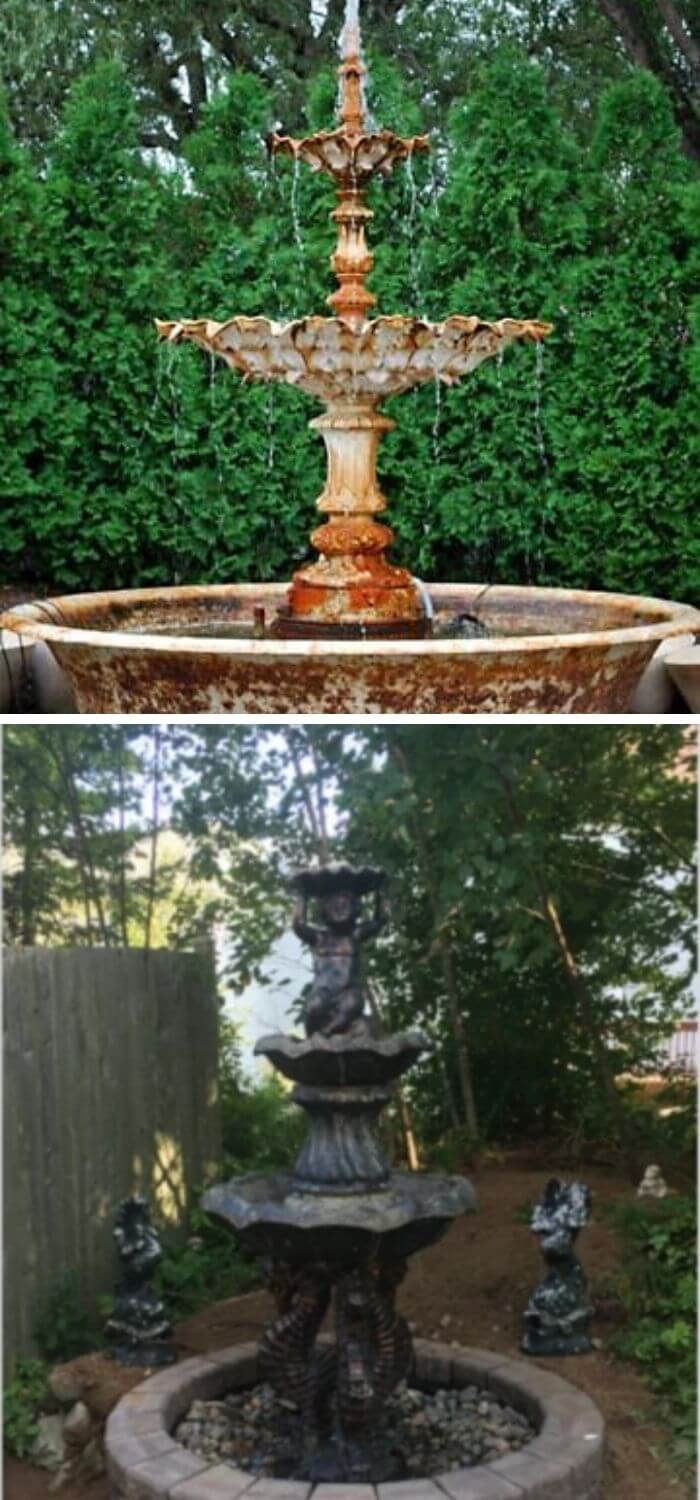 This is not just a fountain but the stature involves adding a little bit of artistic touch to it. Looking for a creative fountain? You might consider getting yourself something like this in your garden.
14. Traditional Tiered Spill Fountain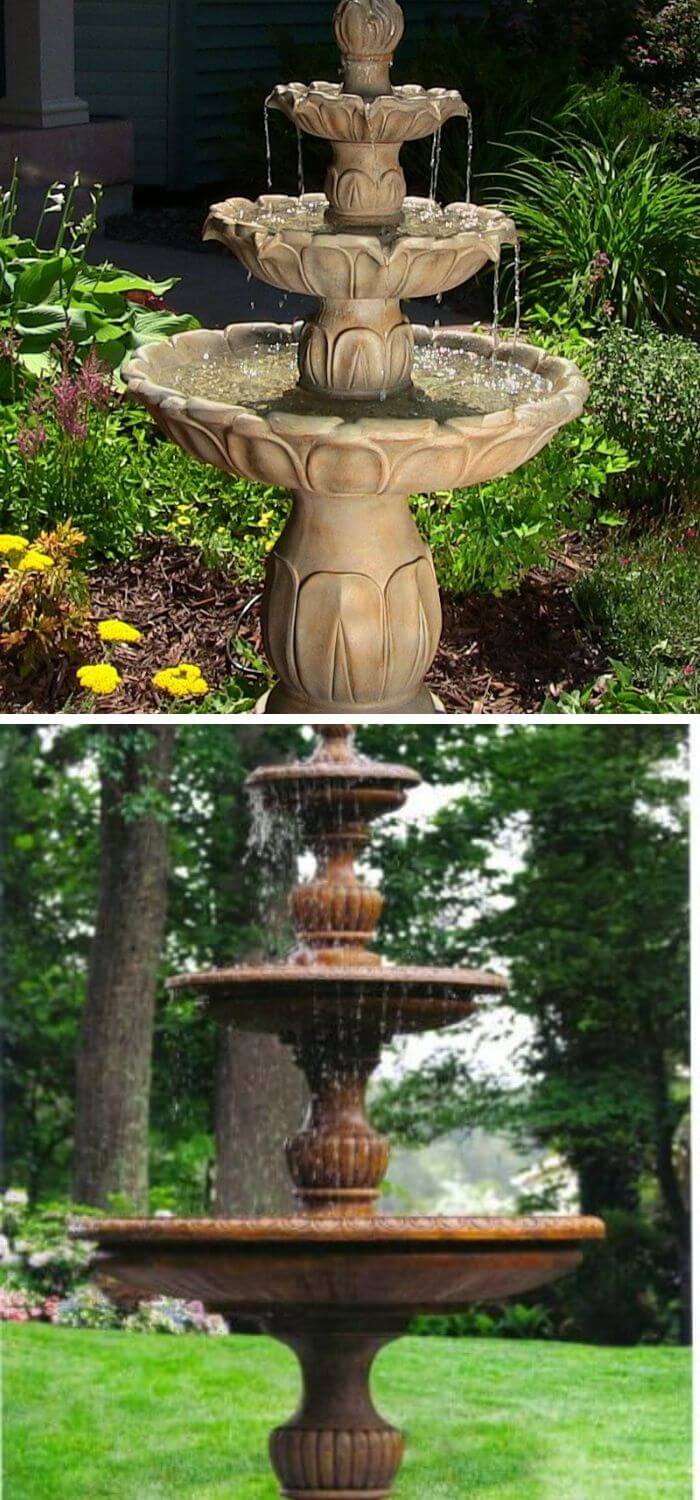 Another beautiful traditional looking fountain you might want to have in your garden.
15. Tabletop Fountain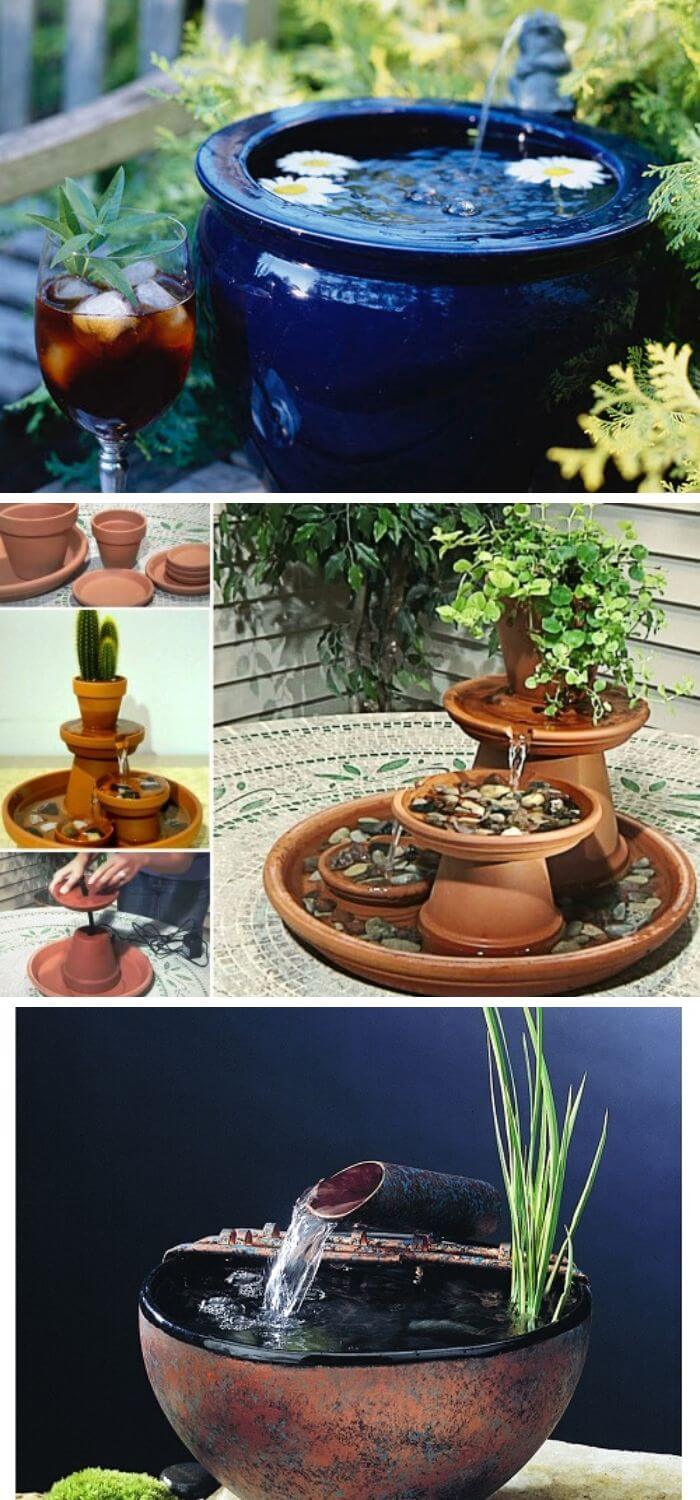 Simple, classic, and less space occupying fountain. Get yourself one.
Conclusion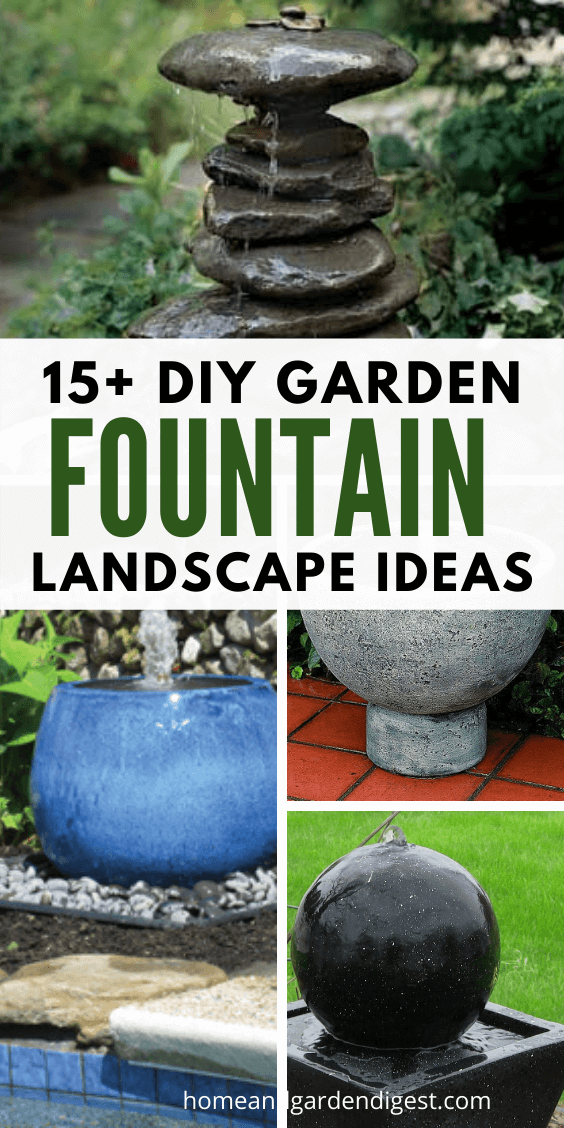 With the above listed DIY Garden Fountain Landscaping Ideas, we can now easily for the best fountain that catches most of your interest. A reasonable number of them are easy DIY fountains and so, nothing should stop you from fixing one by yourself.