People love dogs for their loyalty as a companion in their daily lives. Most people, however, prefer having the toy dogs due to tight schedules that limit them from the responsibility attached to owning a real dog.
What is the Amigurumi Crochet Pattern?
The Amigurumi Crochet technique has been in the crotchet industry for quite some time now. The word initially originated from Japan from two Japanese words 'ami' which means crocheted and 'nuigurumi' meaning stuffed doll. This technique embraces the art of crocheting small and cute animal designs with large heads and eyes.
Today, let us look at 20 DIY Crochet Amigurumi Puppy Dog Stuffed Toy Free Patterns that you should try at home.
1. Amigurumi Yorkie Dog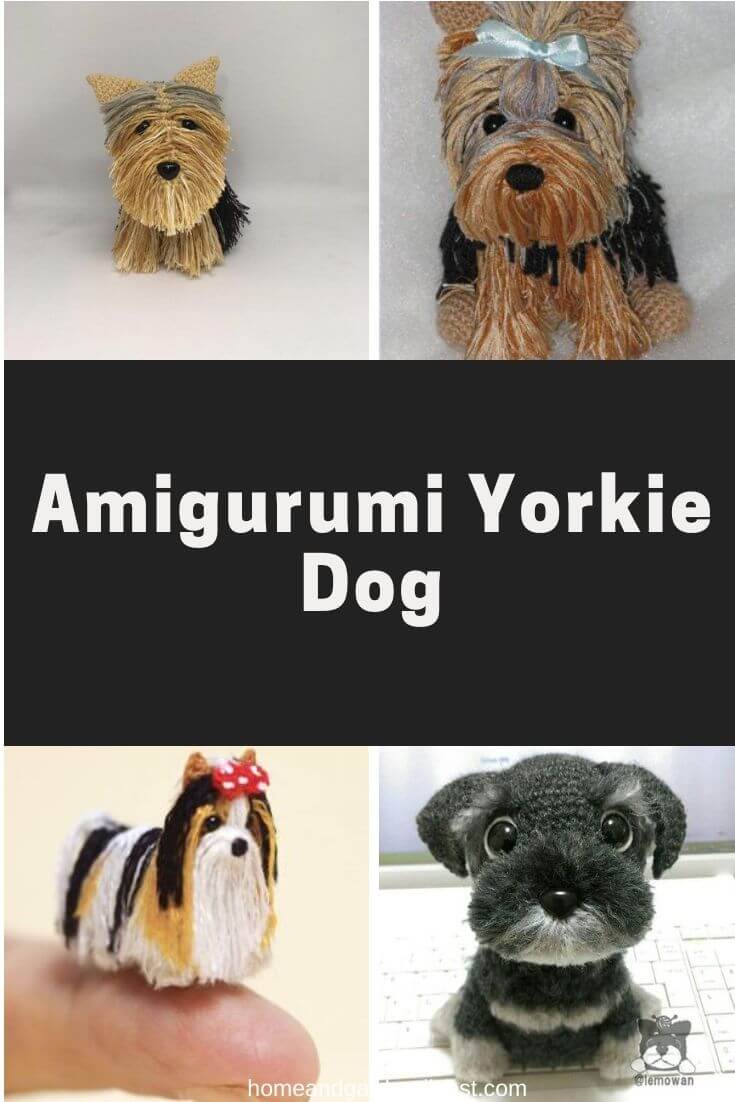 This adorable, Yorkie Amigurumi pattern is a perfect addition to your family. The instructions were originally written in Japanese, and the translated version might be a little incomprehensible, but there are simpler instructions that will help you make this little friend. 
2. Sleeping Sonia Amigurumi pattern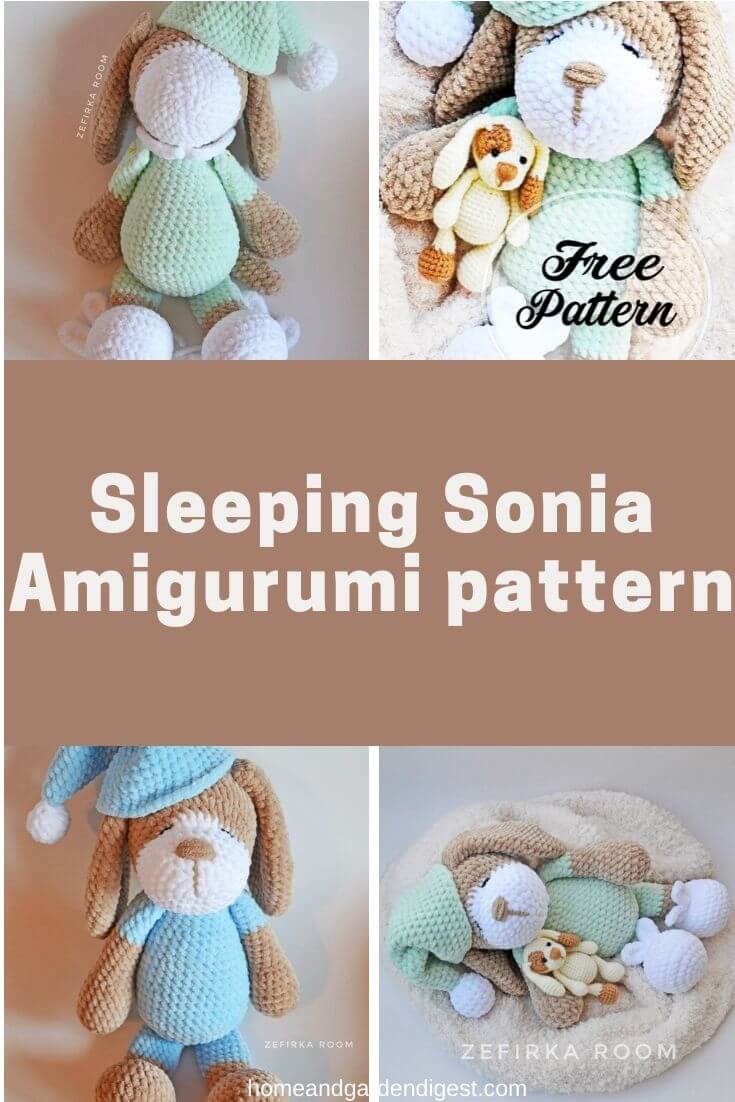 This adorable sleepy fella will make the best playtime friend for your child and also a great companion during sleep time.
3. Domino the Dog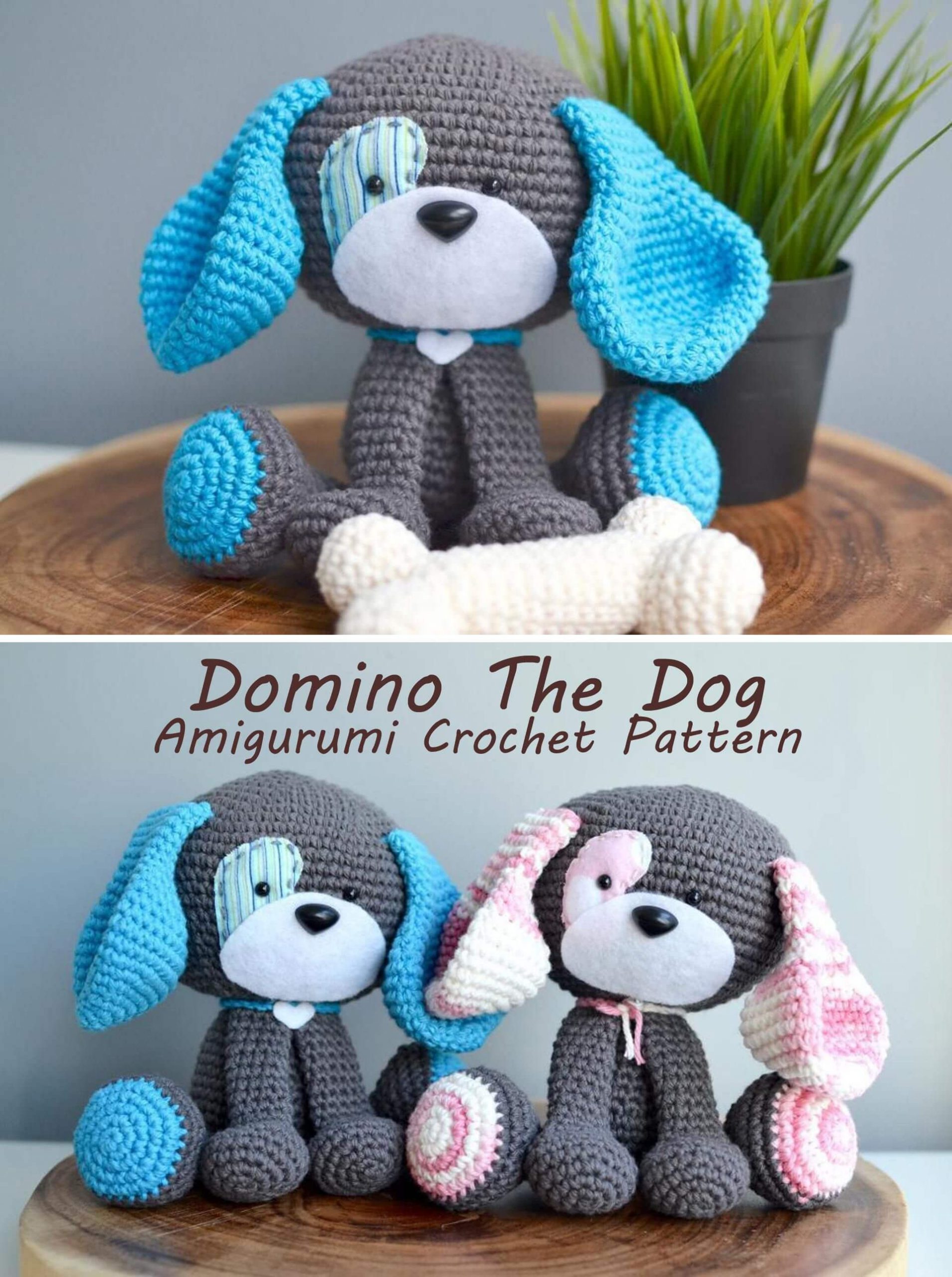 This little cute furry friend stands at about 7 inches and will make a good companion, especially for dog lovers who have a thing for dogs with patched eyes. The Amigurumi pattern for the Domino involves making continuous spirals without joining the rounds. However, you can adjust the size of the hook and the number of yarns to get a bigger toy.
4. Amigurumi Puppy dog Free Pattern
This cute little Amigurumi Puppy dog-free pattern, unlike other patterns, gives the toy a wrinkly look that will make you want to hug and cuddle up with this adorable toy. This pattern is well suited for people who like holding and cuddling stuffed dog toys.
5. Amigurumi Cuddle me Puppy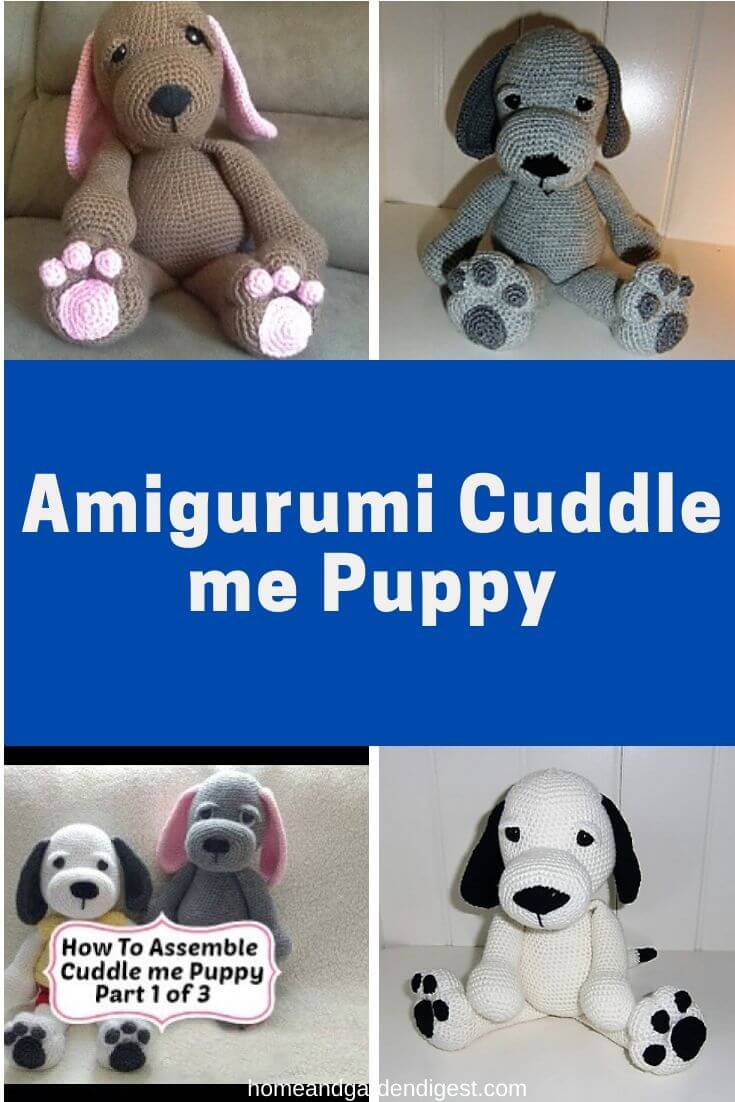 The Amigurumi 'Cuddle me' puppy is quite a big puppy standing at approximately 20 inches. This is a perfect cuddle size toy for you and your kids. The only challenge in creating this puppy is its size otherwise every other detail is simple to master.
6. Amigurumi perky Puppy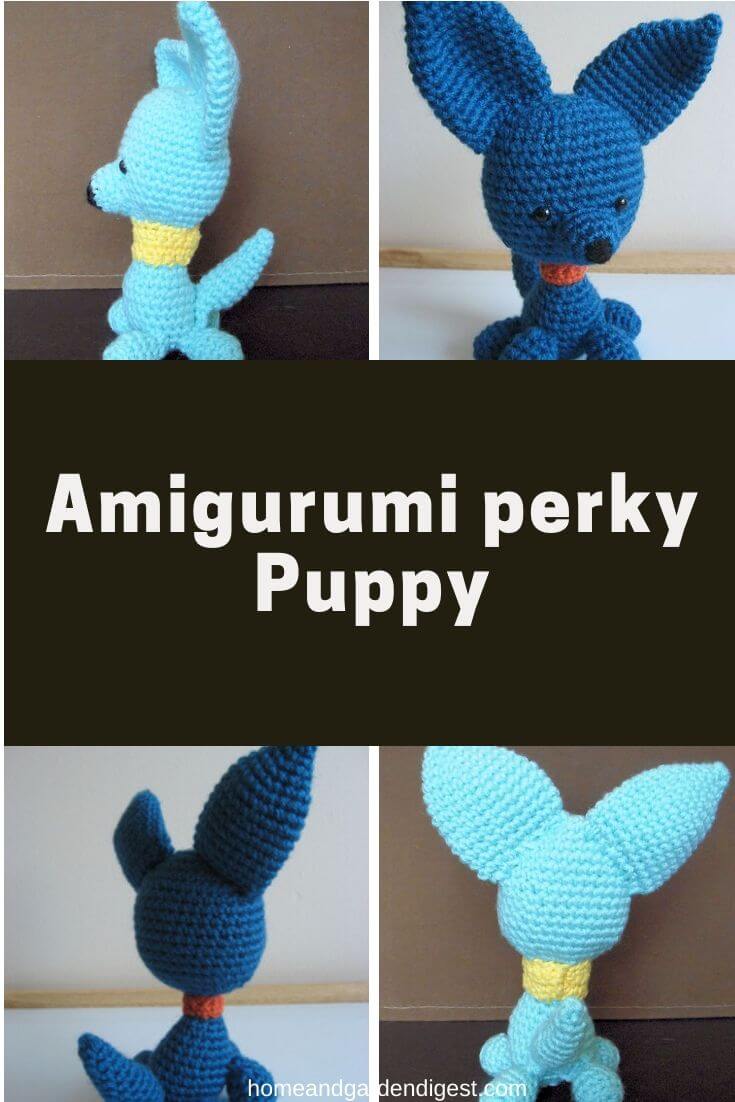 This adorable little puppy is simple and also fun to make. With his big perky ears and pretty small nose, he is the perfect friend to cheer up your home.
7. Crochet Poodle Pattern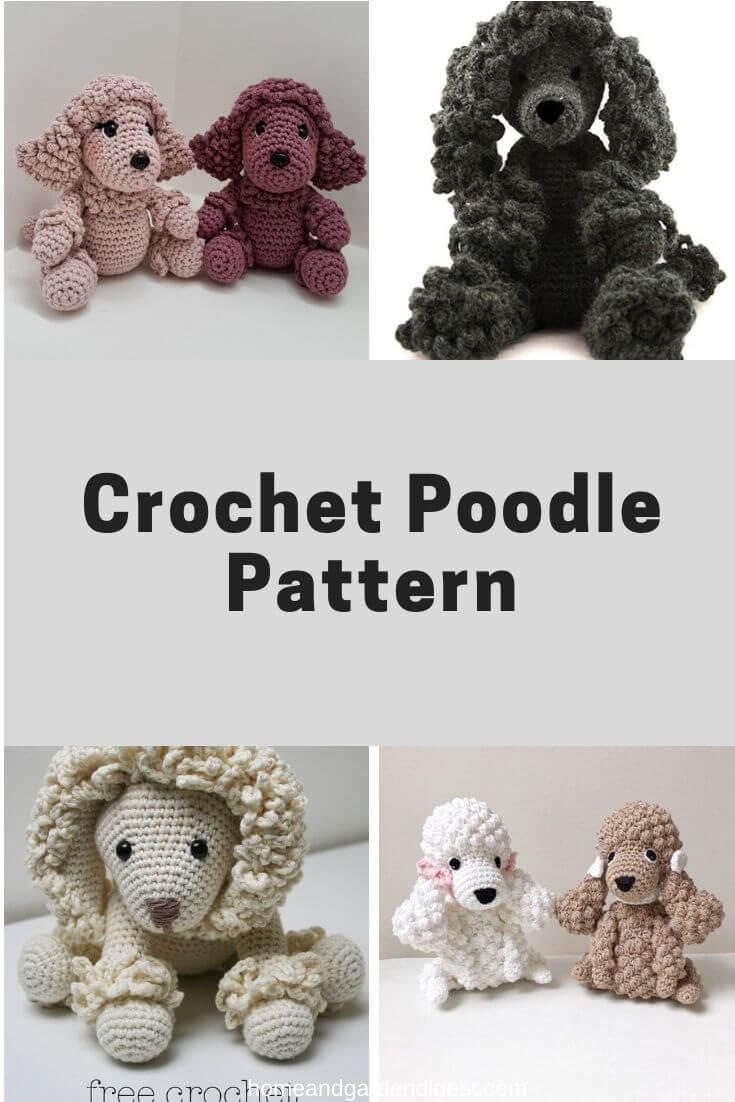 The Amigurumi Crochet Poodle Pattern is made in sections that are later knitted together to make this adorable peaceful toy dog.
8. Amigurumi Puppy Bruno Free pattern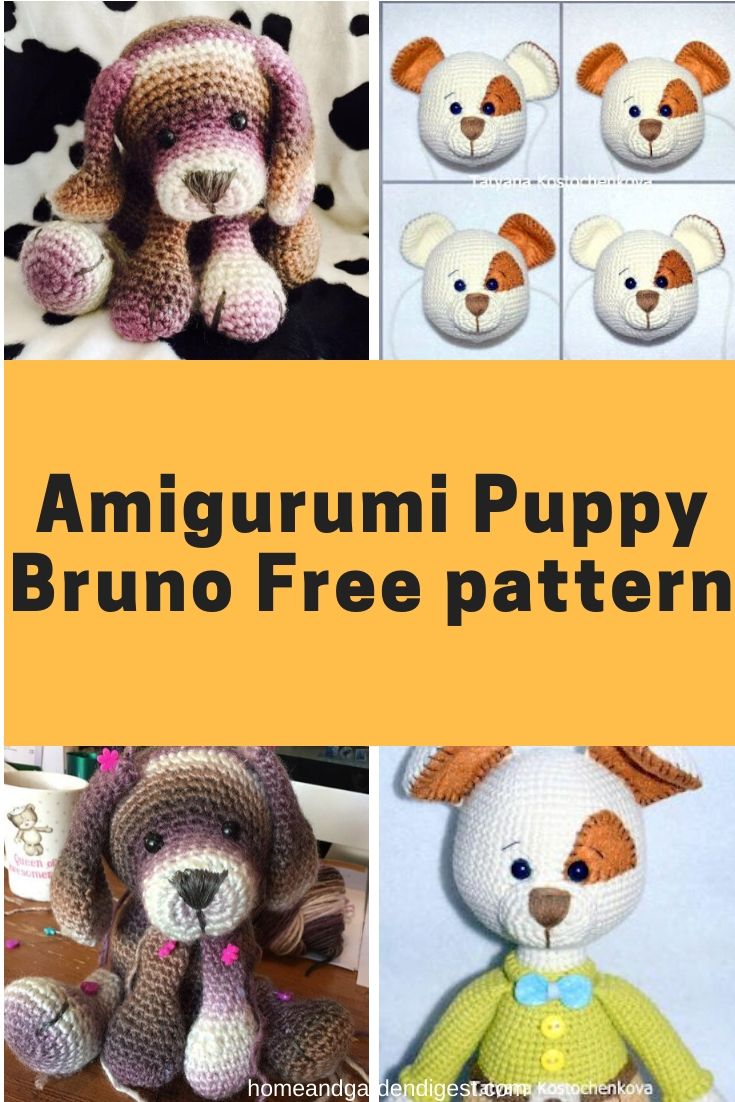 Amigurumi Bruno puppy is a neat and well-dressed toy that is pretty easy to make. You should try out this pattern at home.
9. Amigurumi Plush Puppy Free Pattern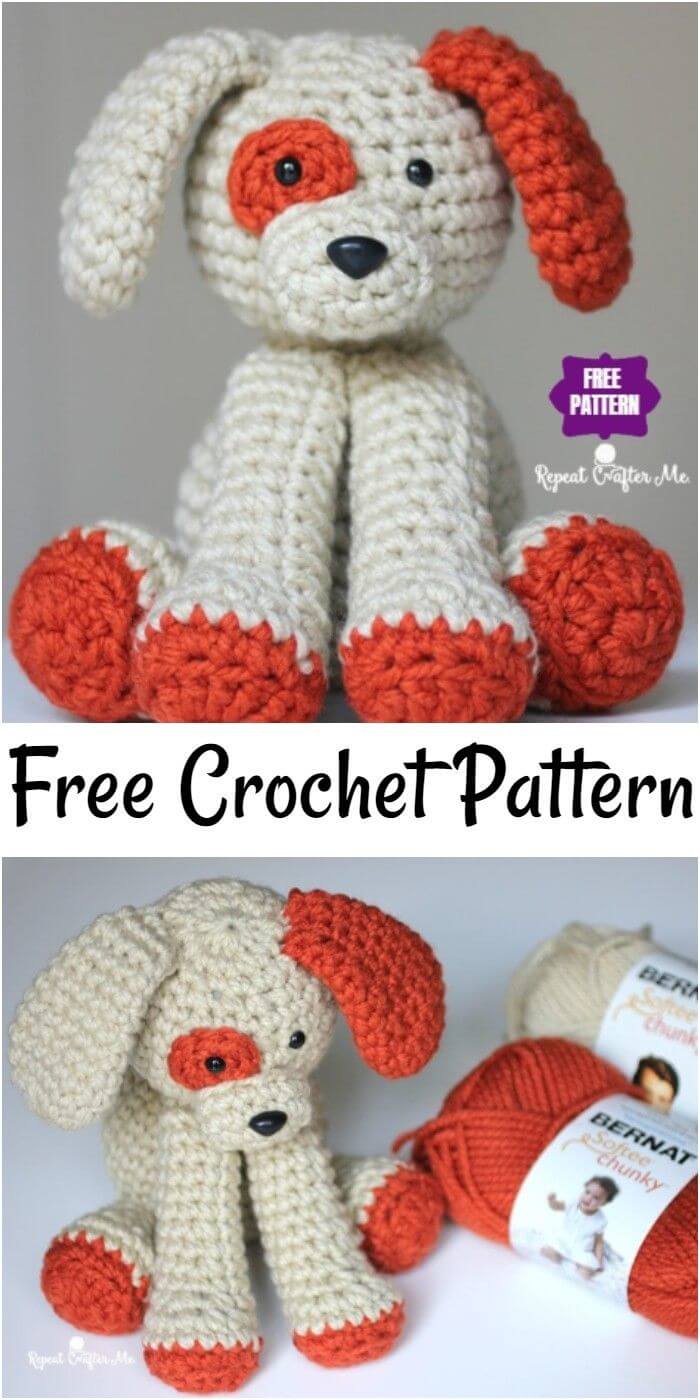 This little furry friend is perfect for dog lovers who love dogs with a patched eye. The plush puppy dog toy employs the Bernat Softee Chunky yarn and is quite easy to learn and make. 
10. Amigurumi Crochet African Dog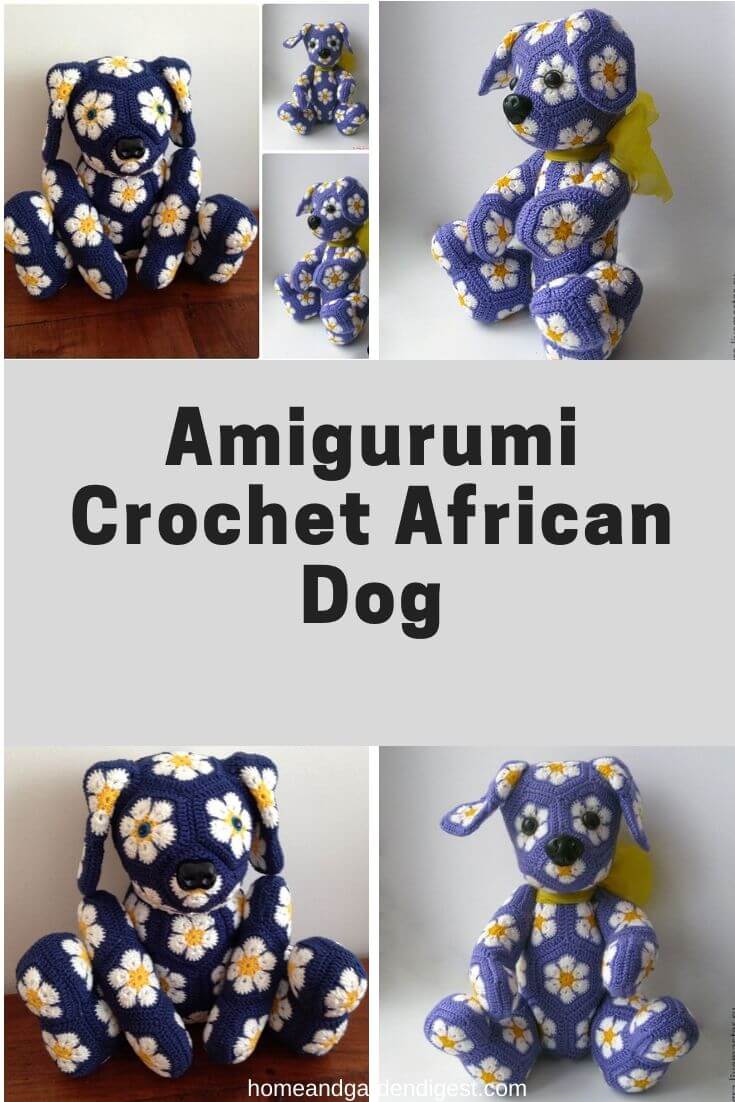 You can't help but fall in love with this beautiful Amigurumi Crochet African dog. It is quite easy to make and absolutely beautiful with an African sensation. 
11. Amigurumi Dachshund Dog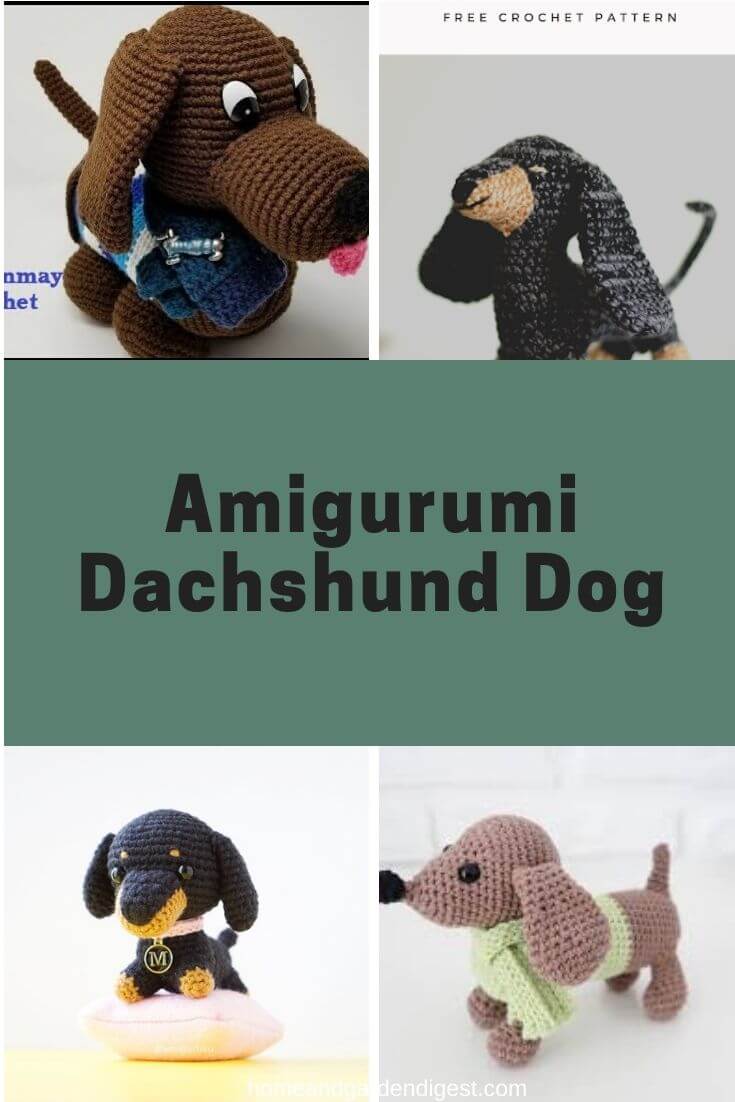 Also known as the Amigurumi sausage dog, it resembles the dachshund dog with short-limbed and a long body that resembles a sausage. It makes a great companion.
12. Amigurumi Schnauzer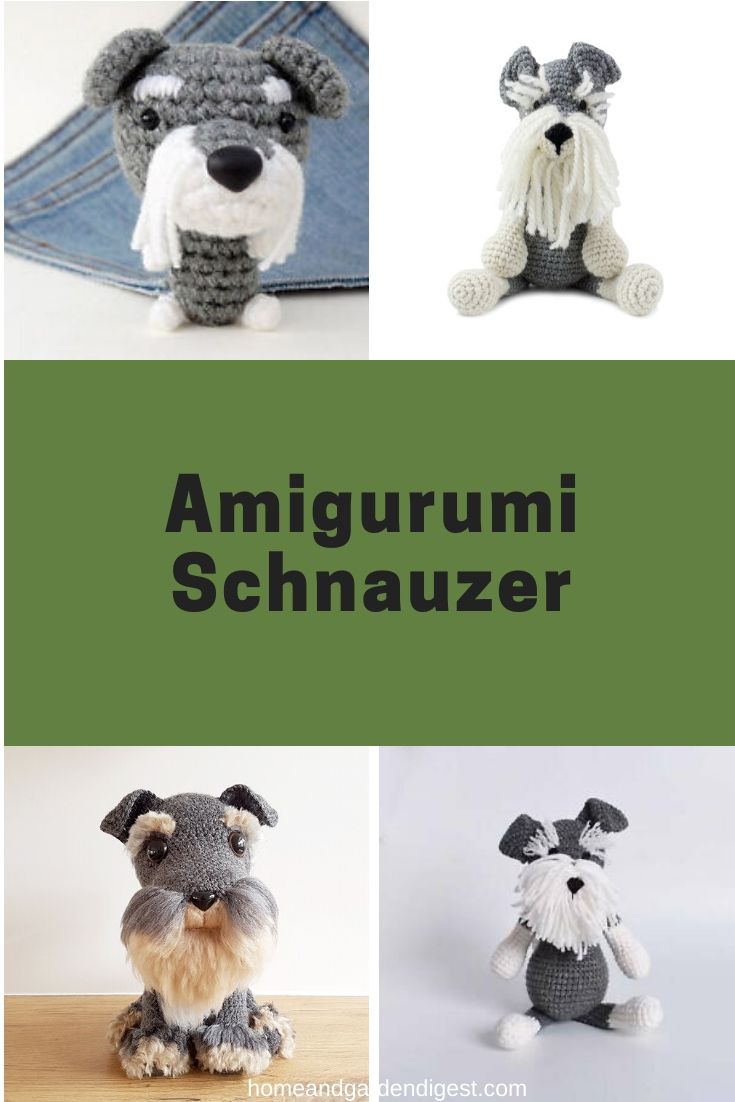 Everyone loves the Amigurumi schnauzer! He has mastered the sit commands, and therefore he's the perfect companion to keep on your couch or give to your young one.
13. Amigurumi Crochet Labrador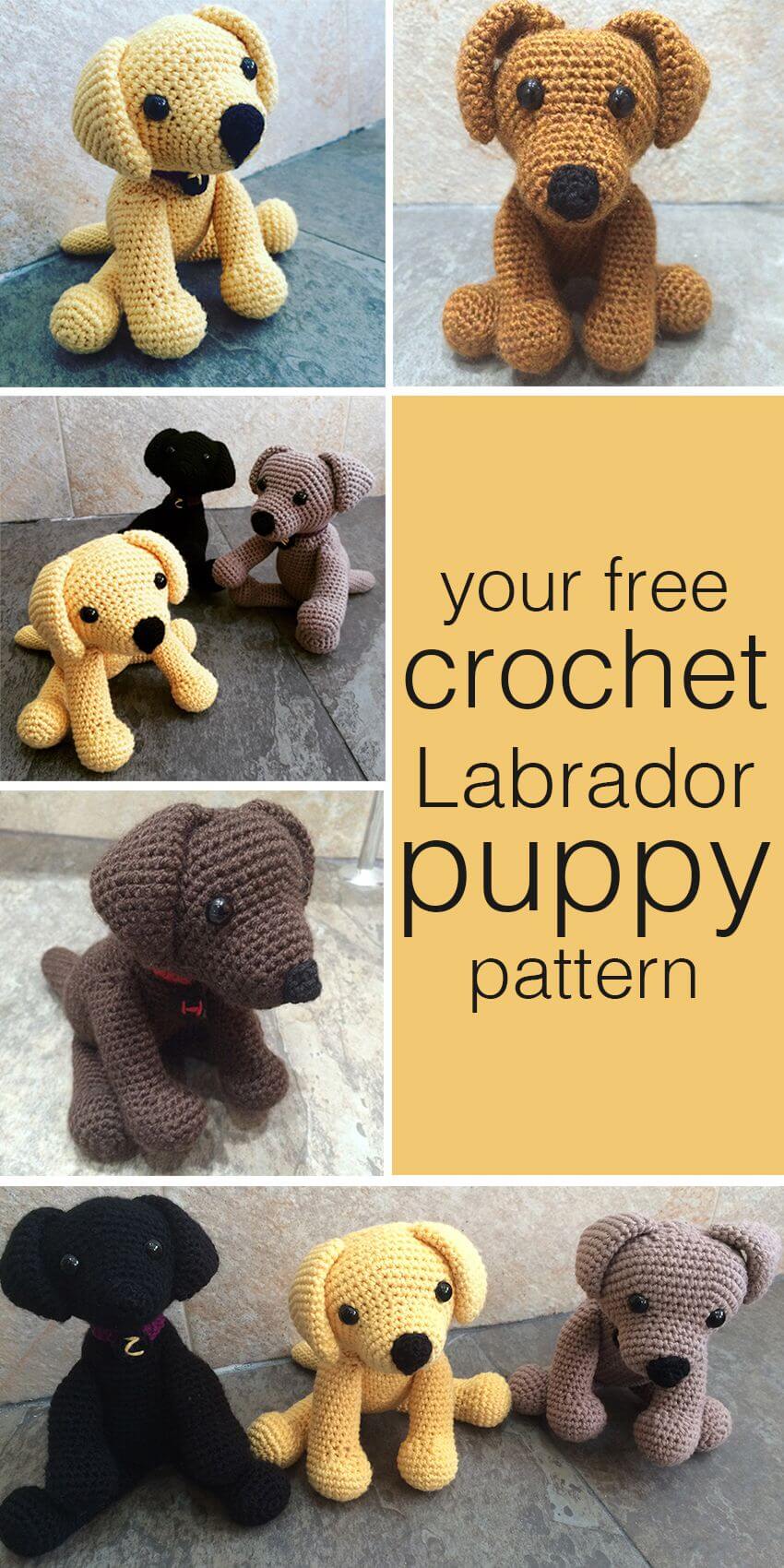 Everyone is intrigued by the Labrador crochet pattern. I also think it looks adorable and cute displayed in your home. The instructions are also very easy to follow and execute. You have to try it out!
14. Amigurumi Snoopy dog pattern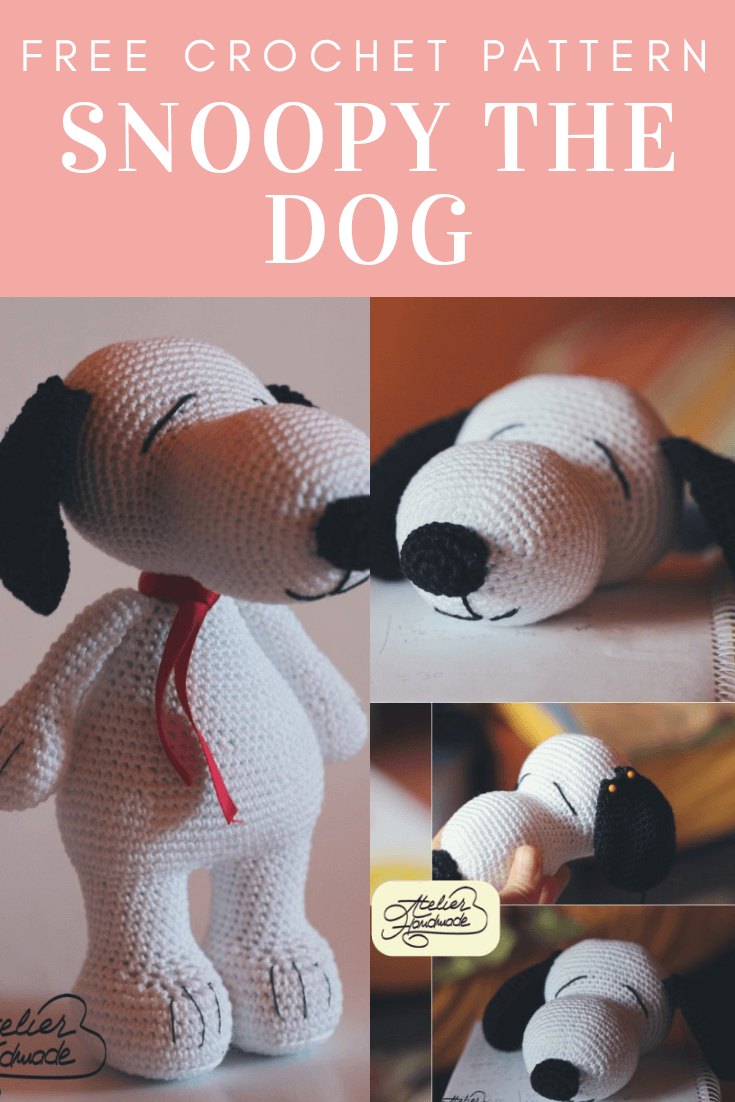 Who doesn't love snoopy? Maybe it is because of his assuring character with a solution to every little problem back in our century. You will surely enjoy making this little friend.
15. Crochet Amigurumi Dog Fur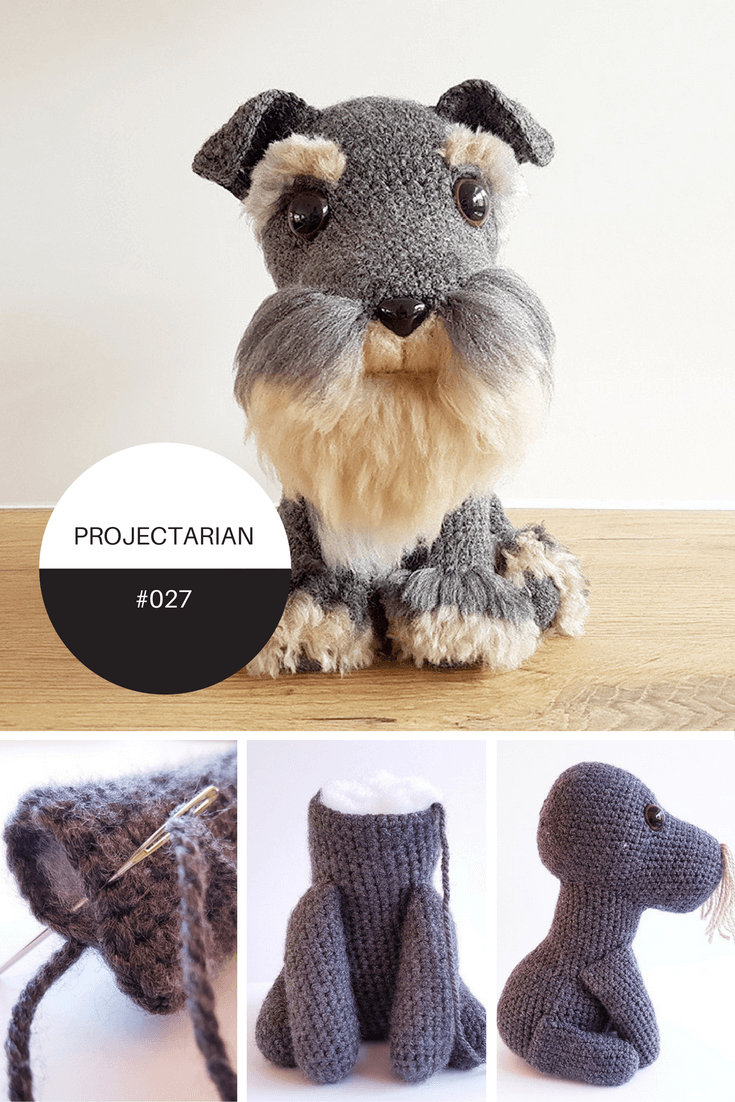 This super cute amigurumi crochet dog with fur is pretty easy to make. You can create the schnauzer dog and enhance it with more fur, which has separate instructions for making your own fur.
16. Amigurumi Corgi dog Pattern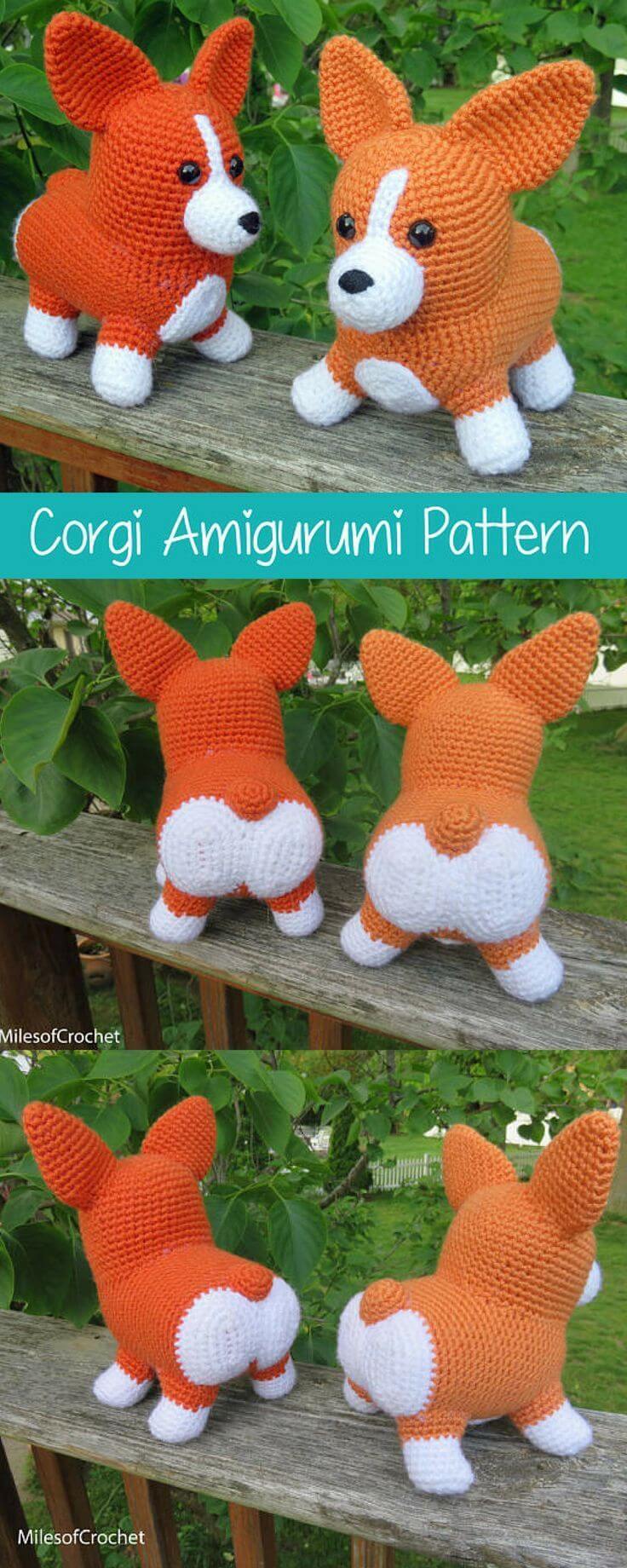 You can't fail to notice the cute Corgi. The big ears, stubby legs and fluffy little rumps make this furry friend irresistible.
17. Amigurumi pomp-a-Poodle pattern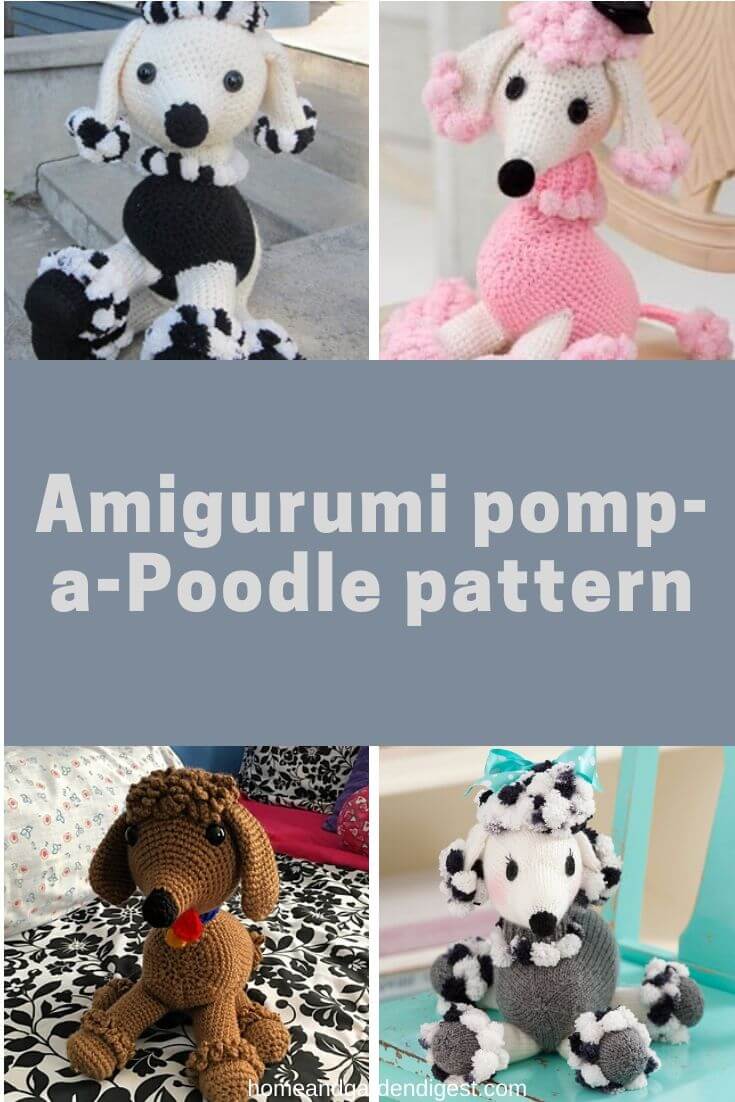 Measuring 11 inches, the adorable pom-a-poodle makes a very good cuddling poodle friend
18. Amigurumi Miniature dog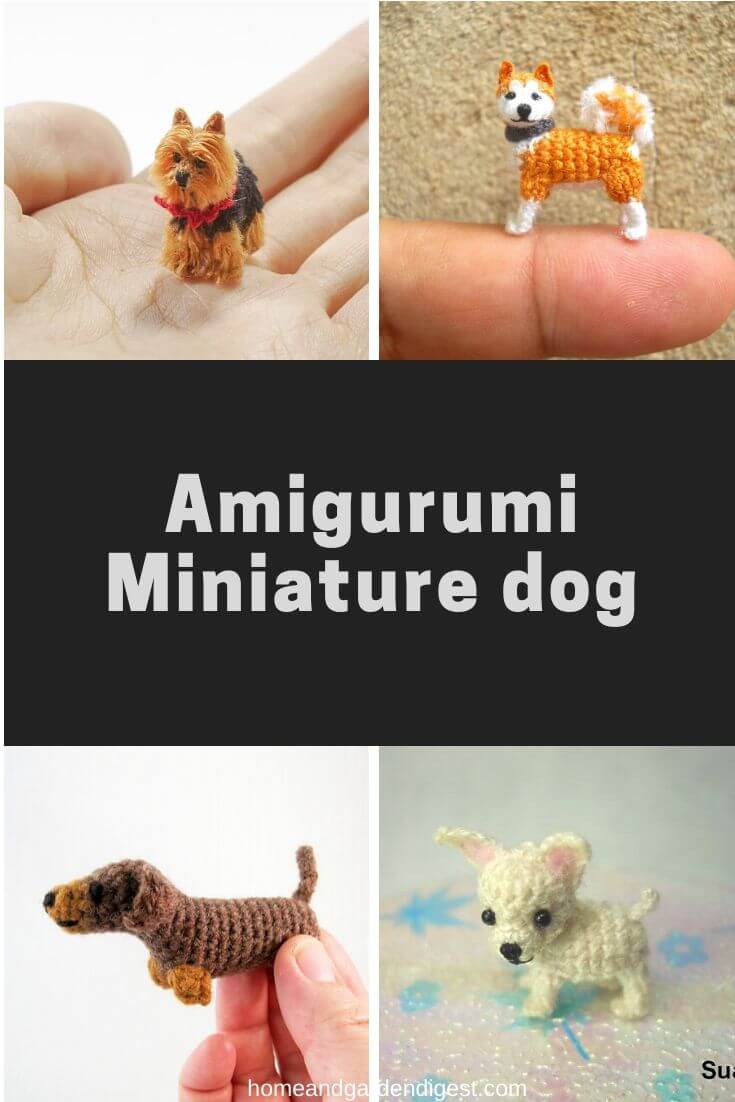 This little furry friend will be by you whenever you need a companion. This little guy can fit comfortably in your pocket!
19. Brown Hound Crochet Pattern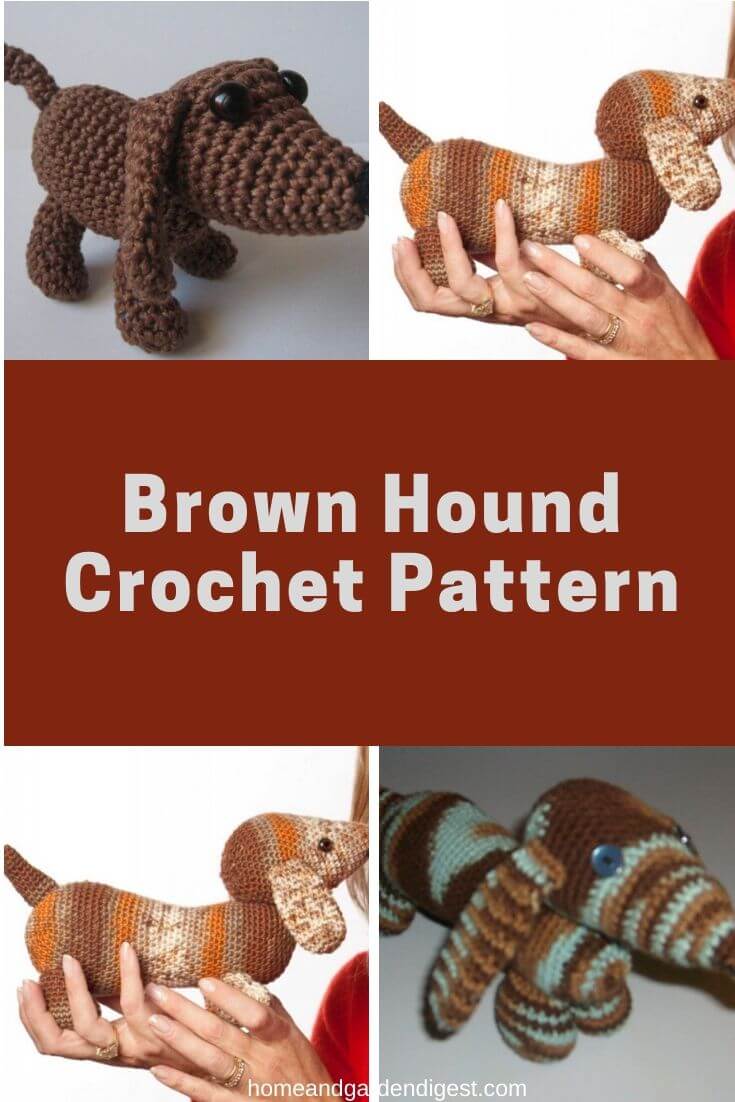 The brown hound stands at 11 inches and makes a perfect furry friend placed around the house.
20. Amigurumi Rainbow Slinky dog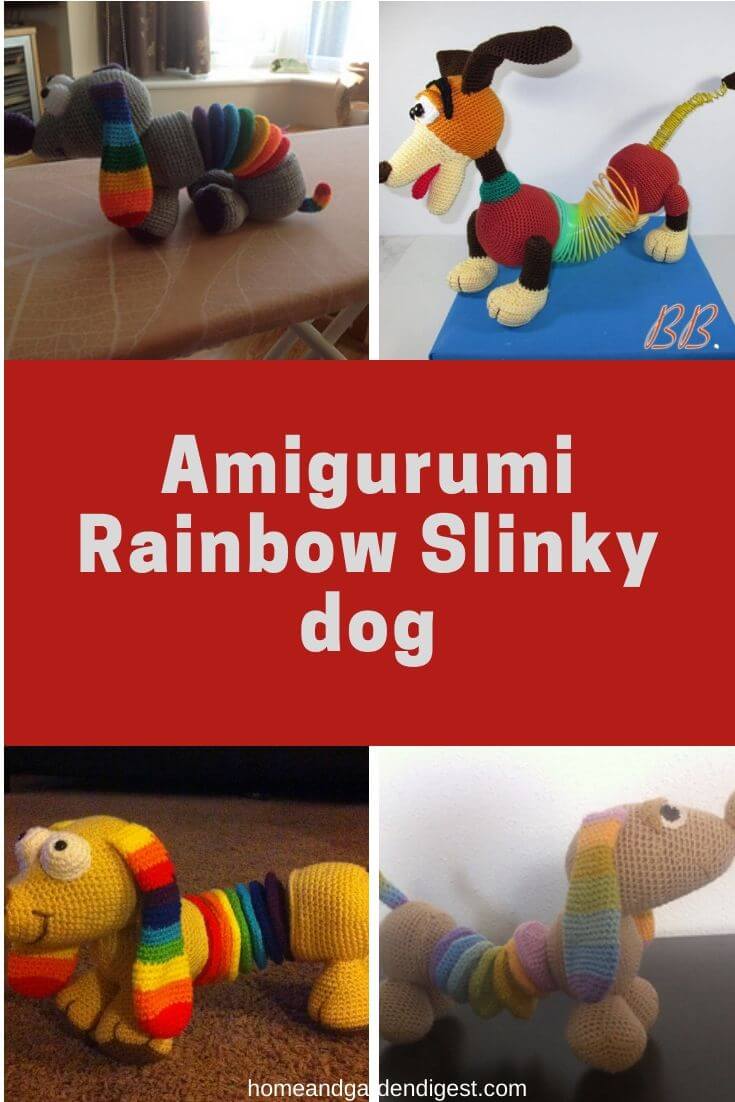 This colorful and very beautiful Amigurumi rainbow dog is perfect for playtime. It stands at 19 inches with a very story sturdy that enables him to withstand rough play from your young ones.
Conclusion
Amigurumi makes the best dog toys for you and your children because they are healthy organic. Have fun as you explore and create this, and more Amigurumi stuffed dog patterns.