Are you planning or hoping to have your compost bin? There are many advantages to making your compost bin, you should not miss out. If you are planning on making one, I will show you 15 simple and easy ways of making your compost bin. Compost is the breakdown of organic materials to make.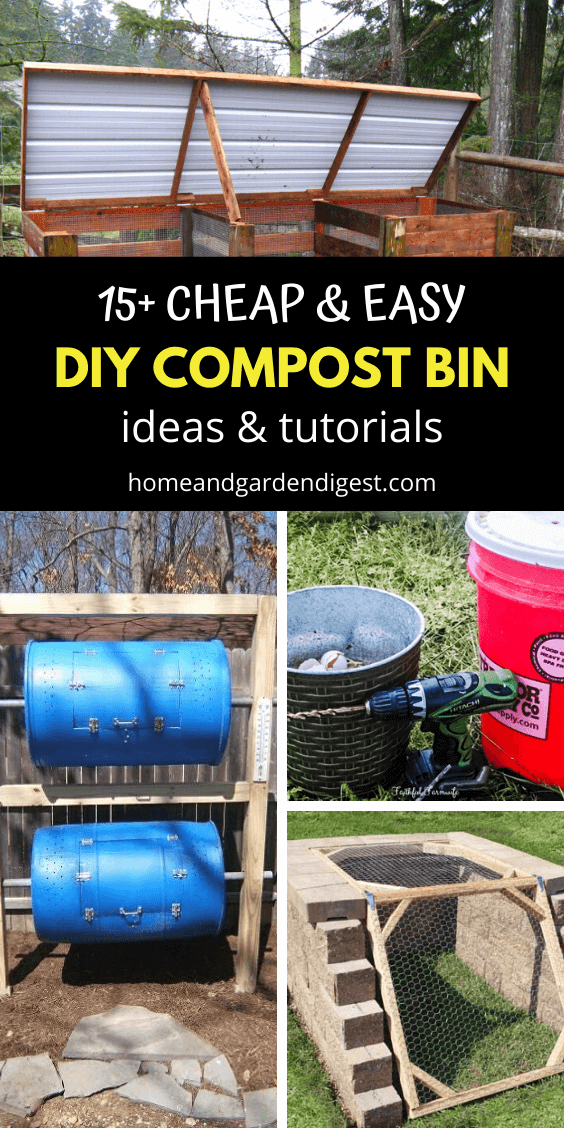 1. Three-tiered worm compost bin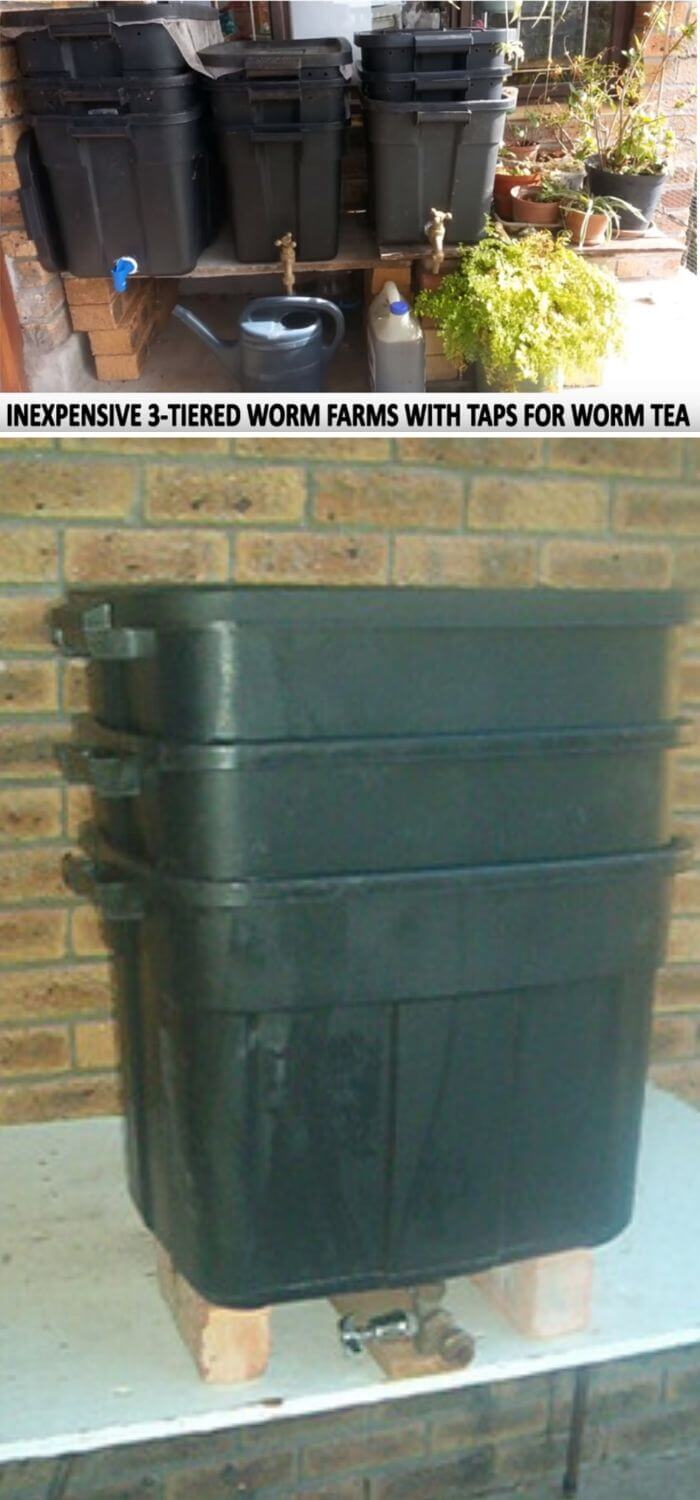 Source
Worms are the main agents of soil compost, with this method, you can trap worms from the soil since the bin has three tiers making it possible to have both soil and the worms. In making this you will need just minor tools since it doesn't require much.
2. Five-gallon Bucket Compost Bin
Source
This is one of the easiest ways of making your compost. Made with few requirements, that is a trash can and probably a bucket. What you do is just place a mixture of food waste and some green debris. With the bucket, you can easily shake and turn them you will fasten the composition.
3. Angled compost bin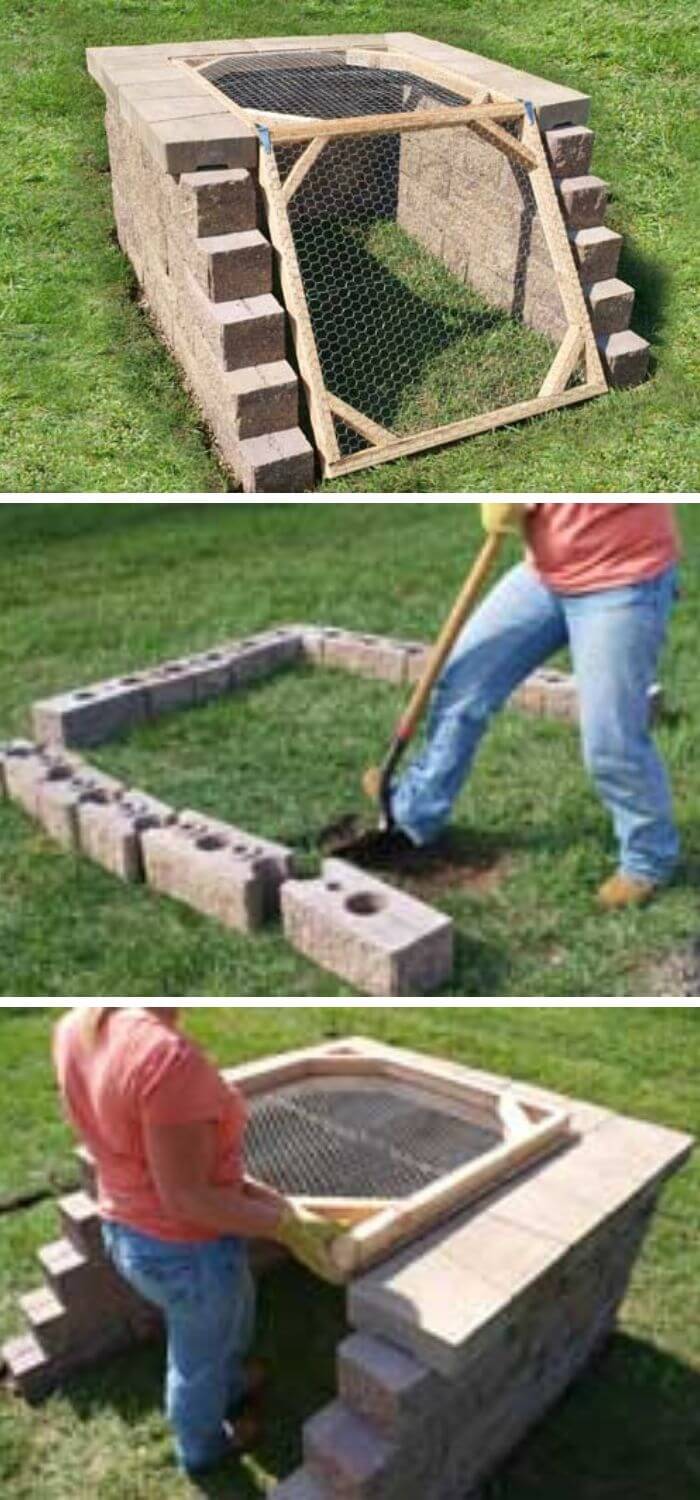 With this compost bin, you have easy access to toss in food and other green materials and also you have easy access to it, accessing the soil in this compost is much easier. You don't need many tools when making it.
4. Upcycled Cardboard Box Compost Bin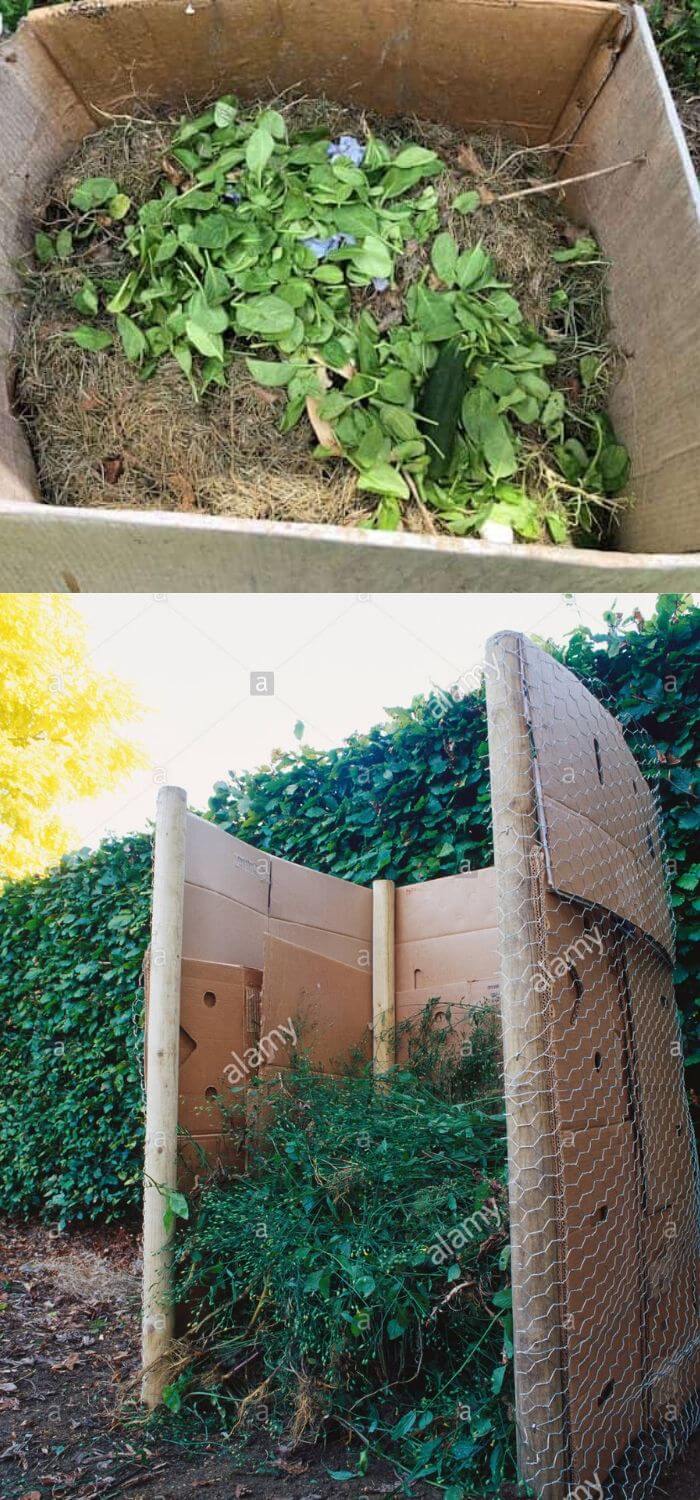 You have some old boxes in your house you want to throw away, with the compost you can recycle your boxes. To make this you will need bulk boxes and the easiest way of getting some is if you visit the grocery, fruit and vegetable grocery, for the used boxes when doing some shipping. Waste food and green vegetables do have direct access to the soil.
5. Cedar Compost Bin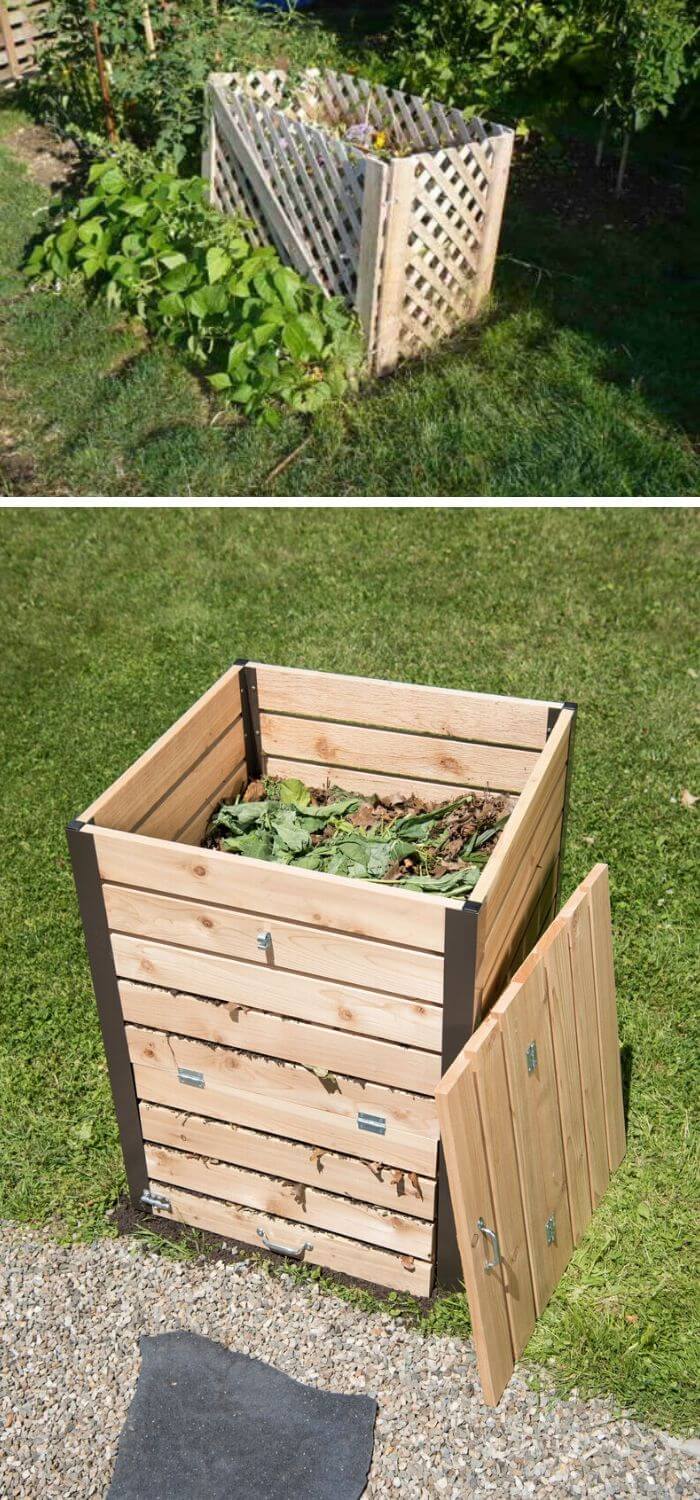 This is a compost bin that is made out of cedar posts. It's made simple to reach out and stir your compost or add more components to it.
6. Hardware cloths Compost Bin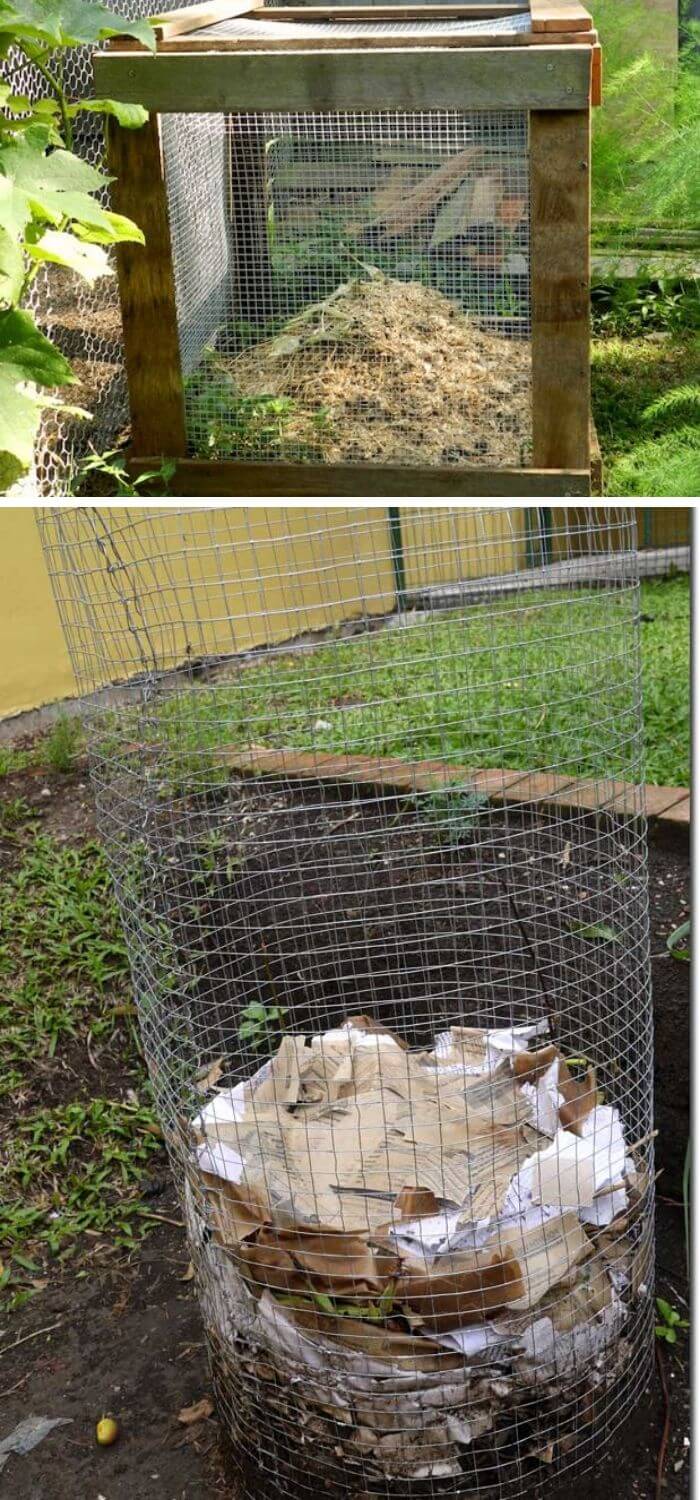 It is a simple, cheap way of making a compost bin. With the only use of wire mesh to make up a compost bin. For the top section/lid you can also use a plank of wood.
7. Kitchen compost bin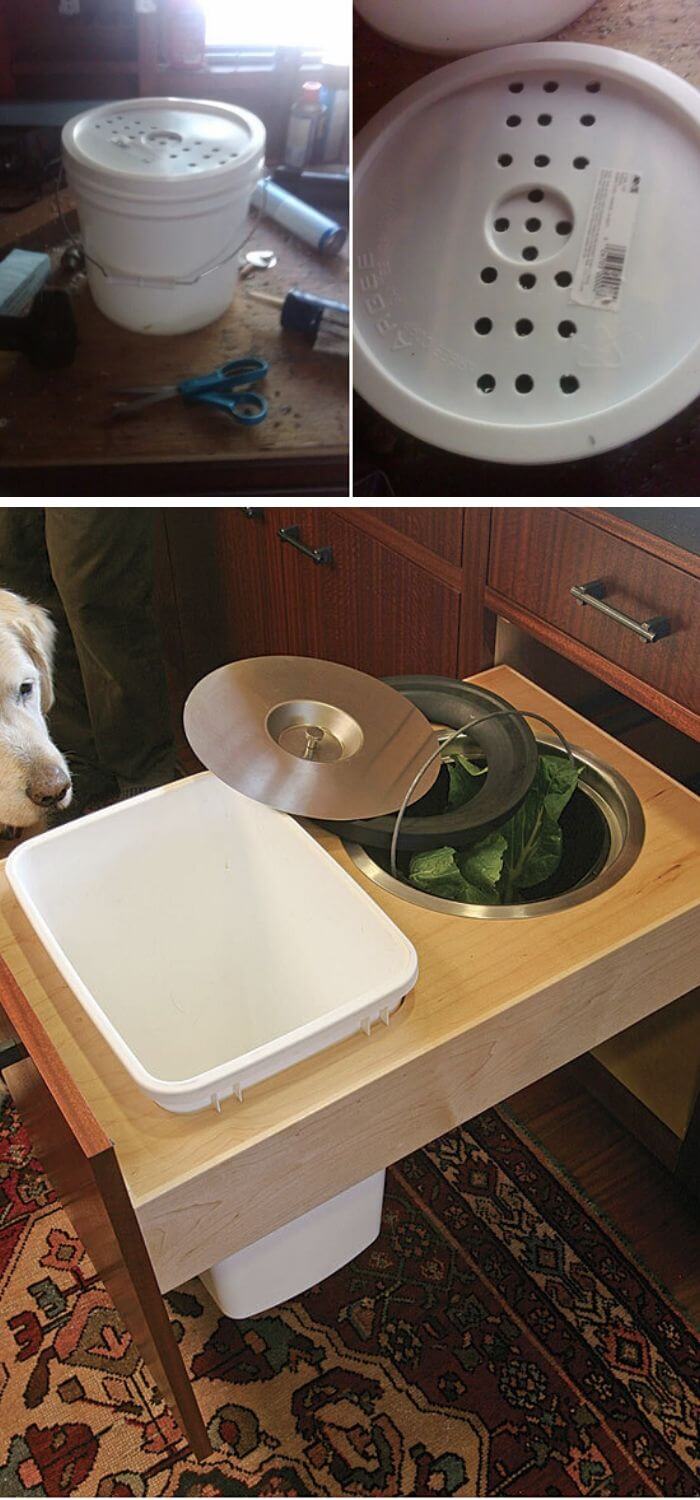 Source: instructables, finehomebuilding
Kitchen waste food is full of nutrients that are good and improves garden soil. Having the kitchen compost bin, you can compile the waste foods from the kitchen, compost them and add them to the soil.
8. Double Decker Tunable compost Bin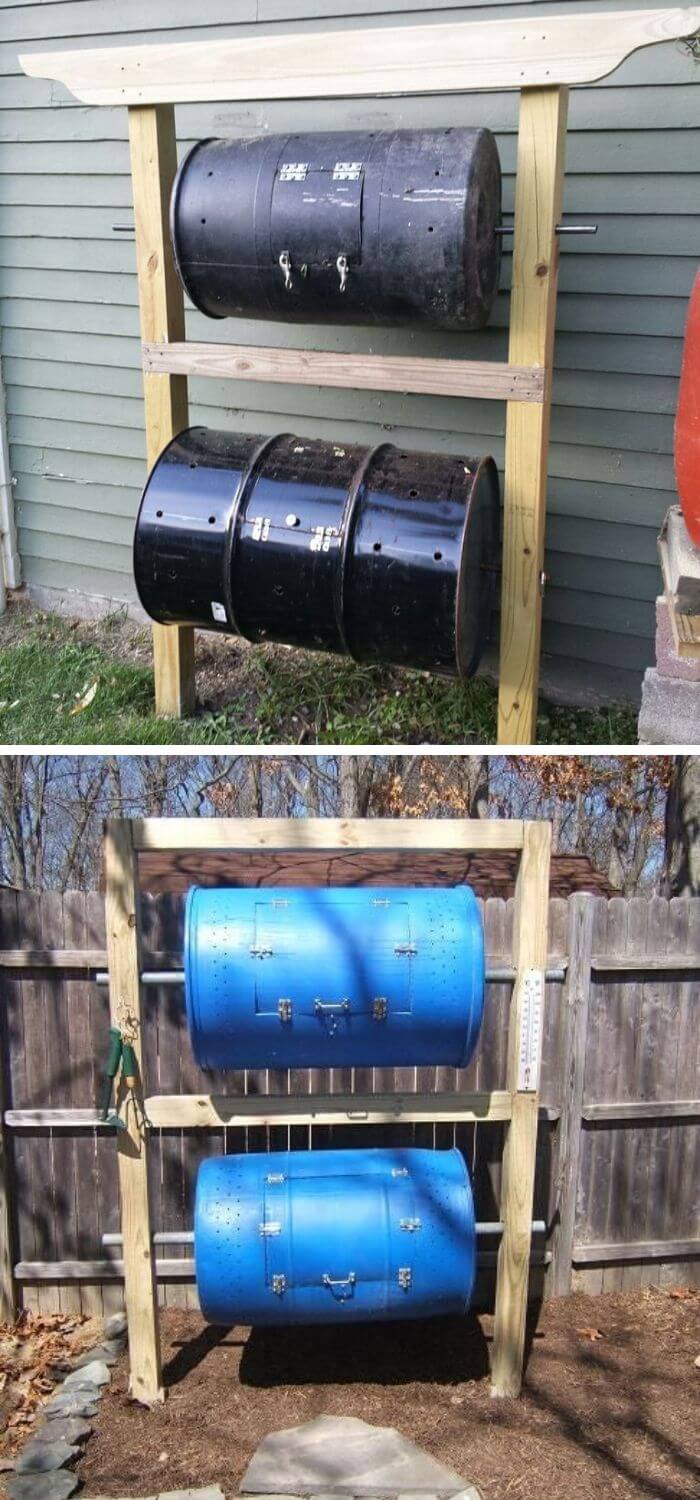 This is a compost bin made out of plastic barrels and has a double tier that can rotate when mixing the compost, this making the compost turned to mix out better. In this, you can use two plastic barrels or use drums in making the compost bin.
9. DIY square Compost Bin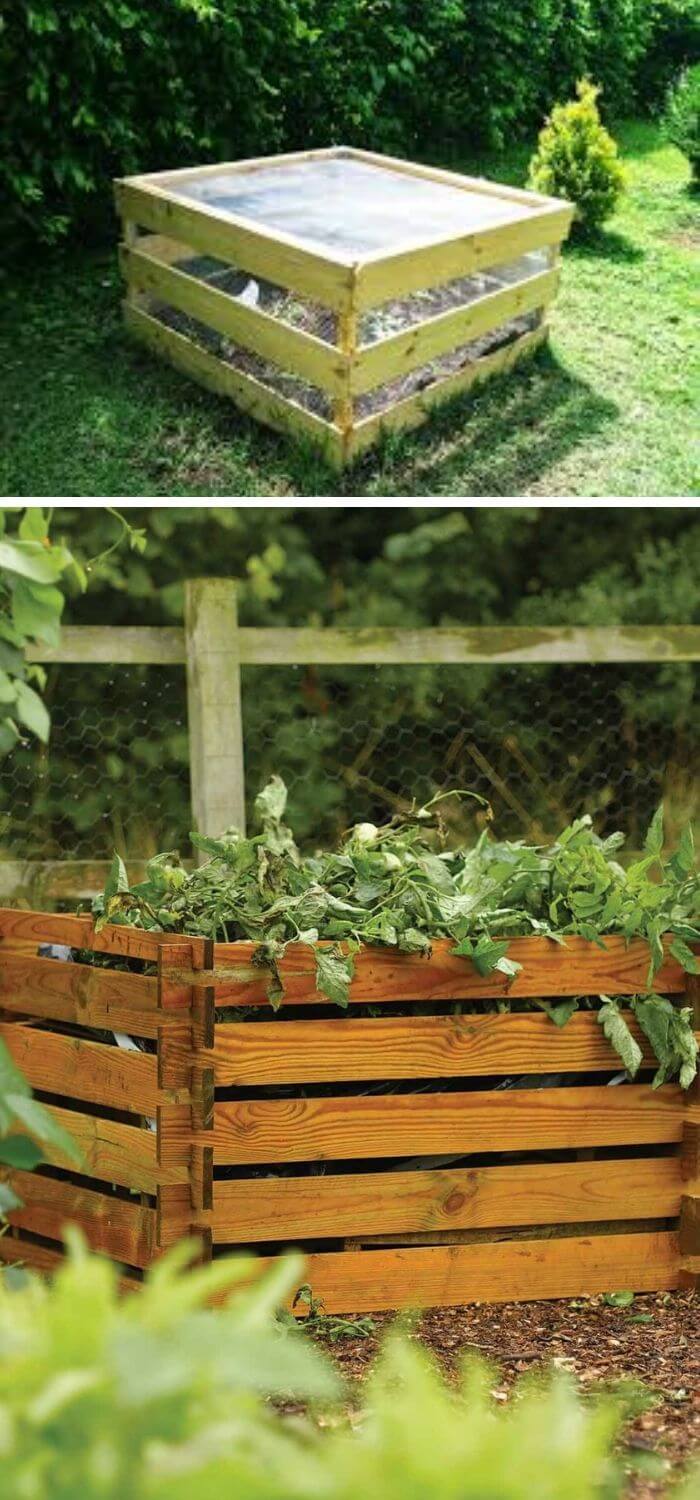 This is one of the best compost bin that can be made with some easy steps. This compost bin is made from wood and wire mesh, it has few airspaces making a faster composition. These airspaces come by the use of the wire mesh.
10. Repurposed Pallet Compost Bin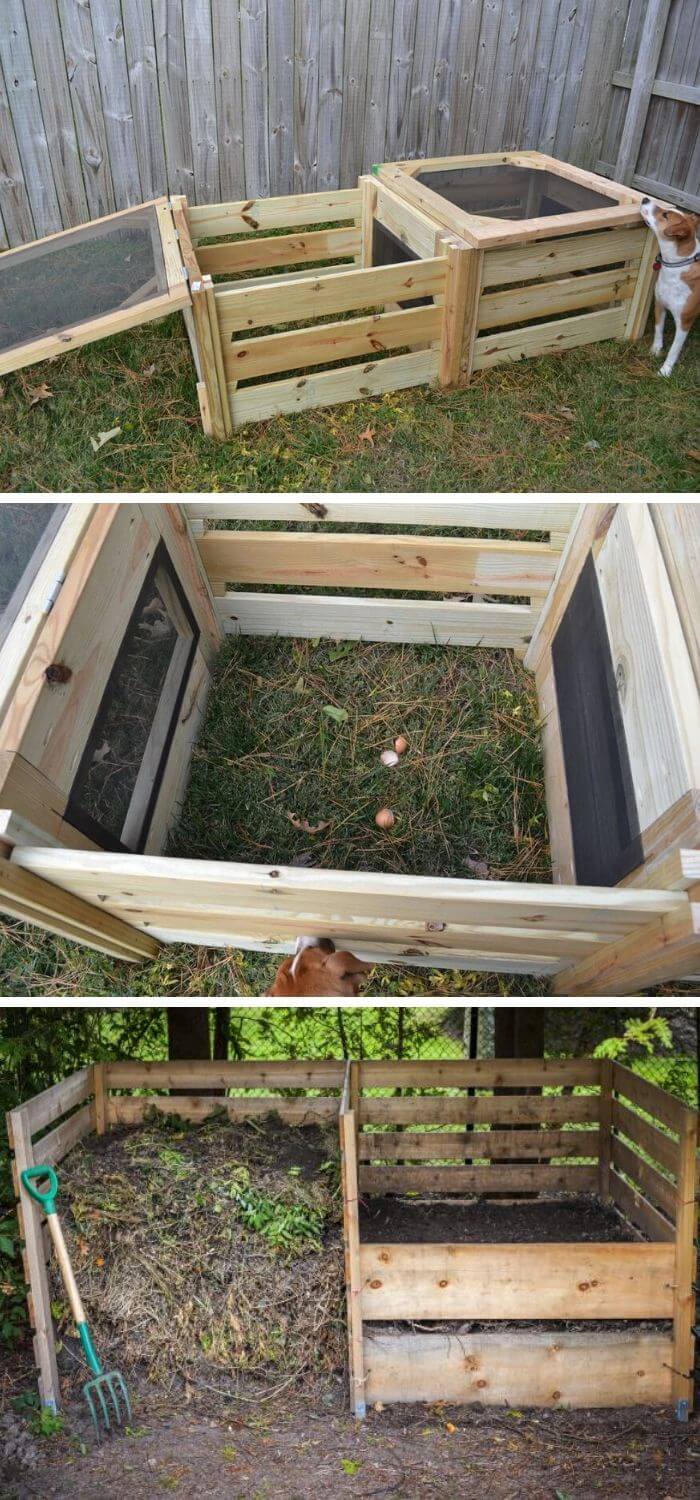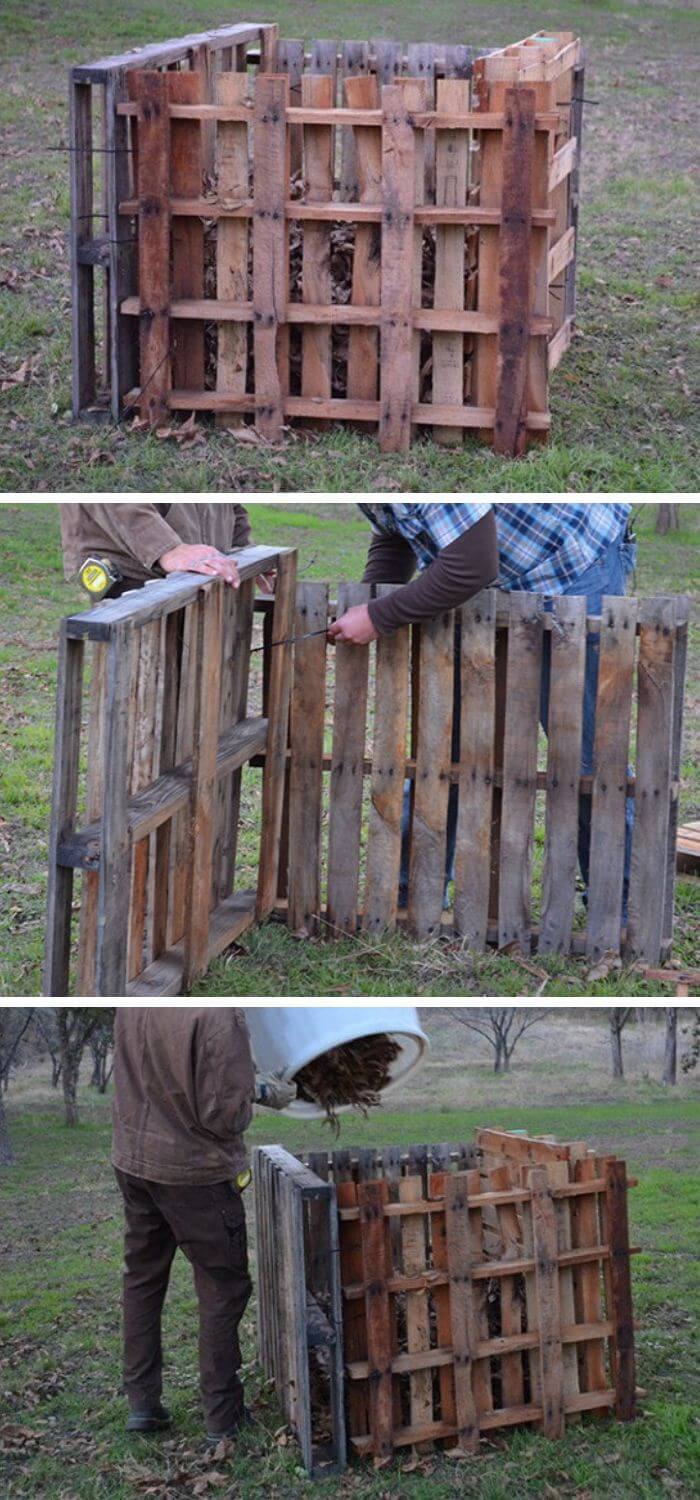 Source: instructables, diyprojects
The best way of reusing old pallets is by making a compost bin with it. It's simple because the pallets are already structured, what you do is to just put them together to make a square box for your compost bin. It's the easiest and less costly DIY one can ever make.
11. Milk Crate Compost Bin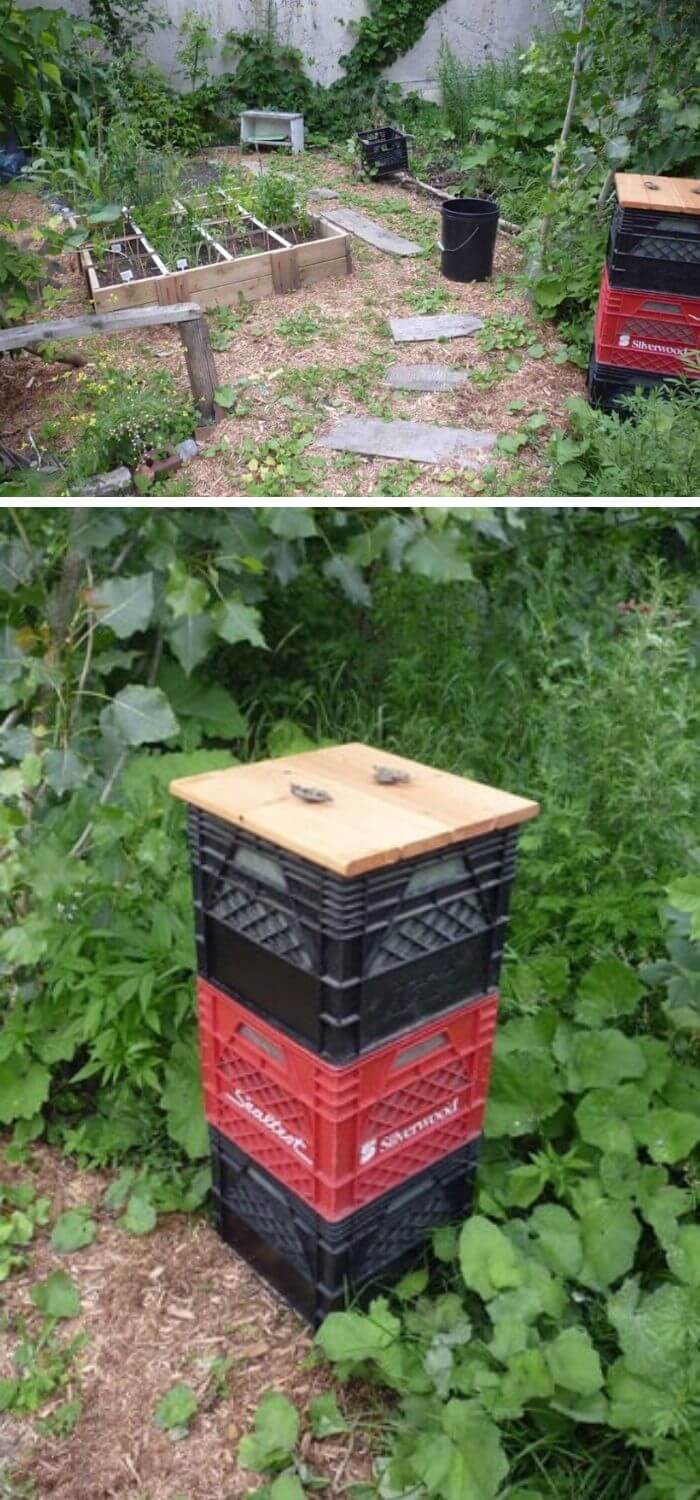 This is a way of making a compost bin without spending much on it. By using old used milk crates you can make simple DIY home compost. The crates that are being used also make the composition process faster with the available air holes on the crate.
12. Tumbler Autoflow Compost Bin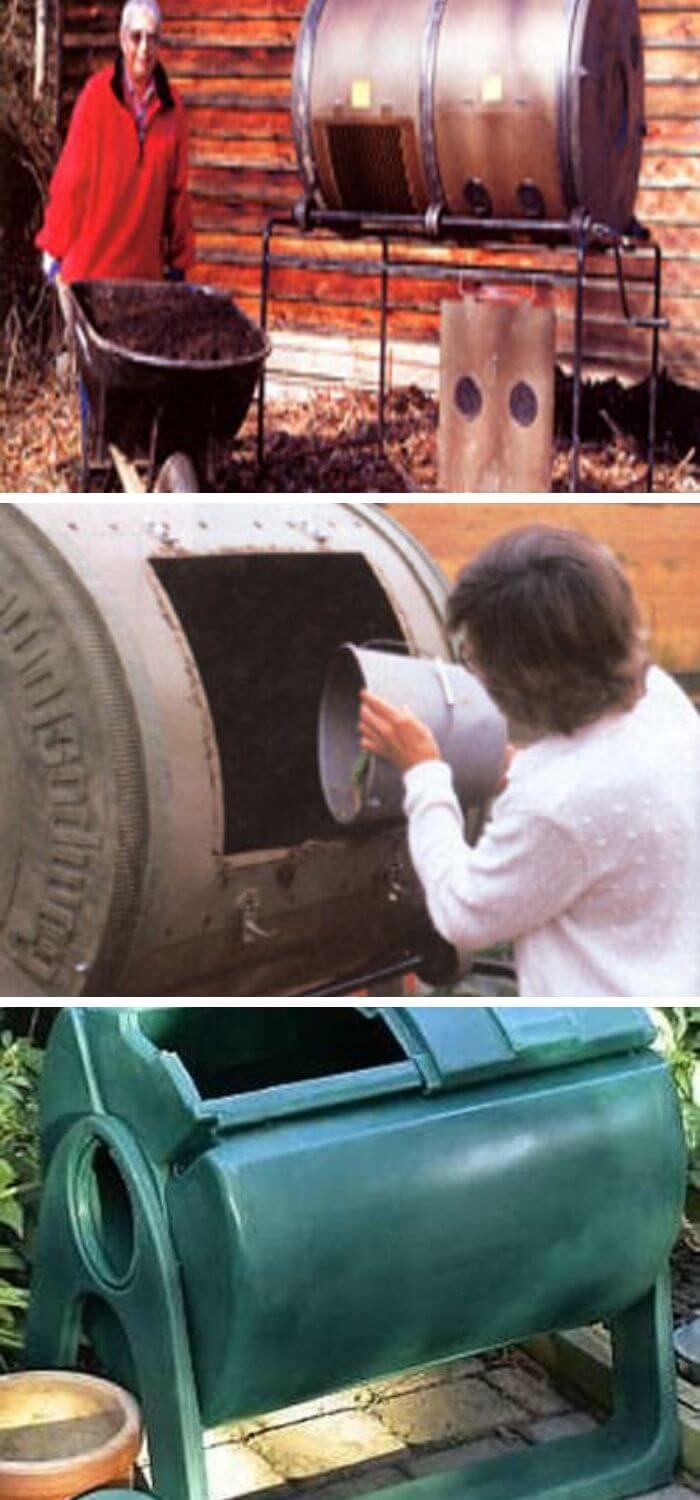 With the tumbler auto flow compost bin, discharges the already finished compost. It has an auto flow design making the discharge of already composed material to flow out into the available drums. It also rotates to mix the raw components to faster decomposition.
13. DIY Indoor Compost Bin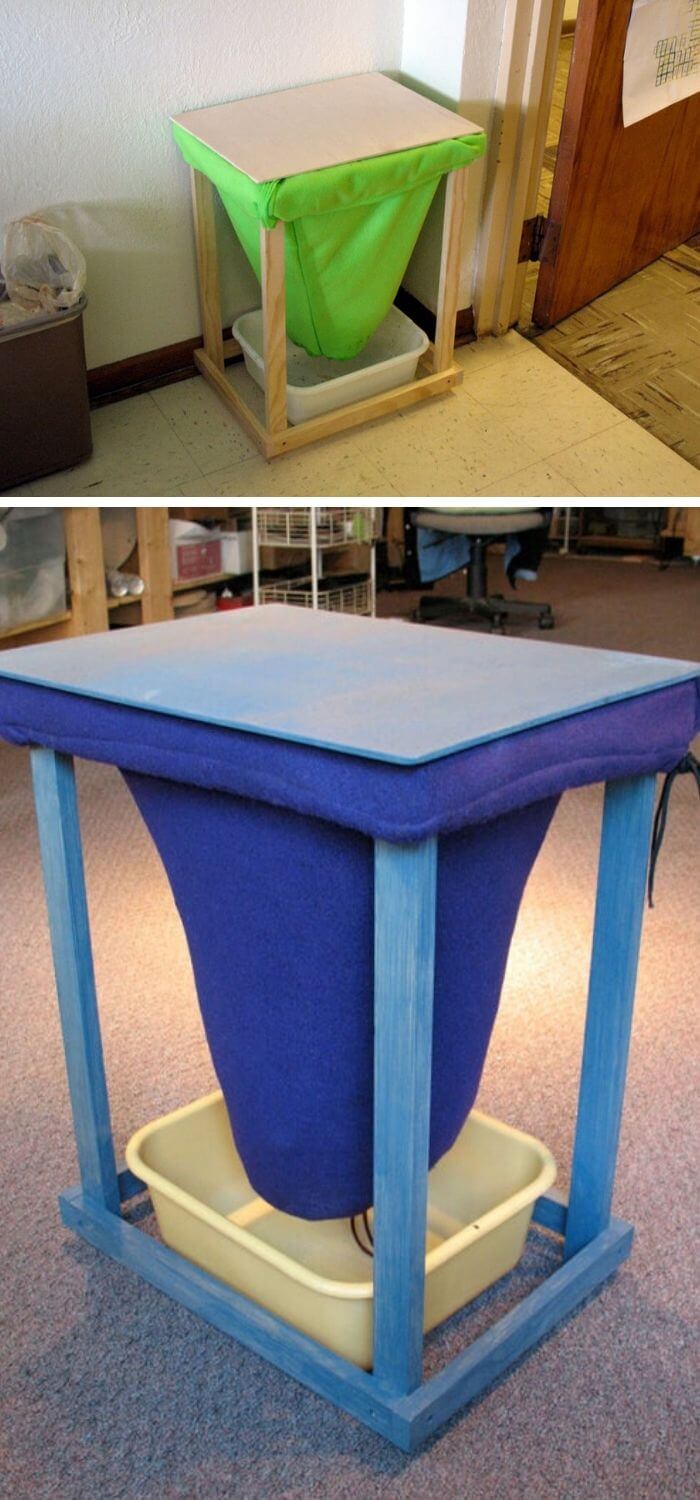 Source
Space for compost bin should not be a problem since you can make an indoor compost bin. With this, you can save money from it, space-friendly and it is also customizable according to your needs.
14. Ultimate Three Bin Compost Bin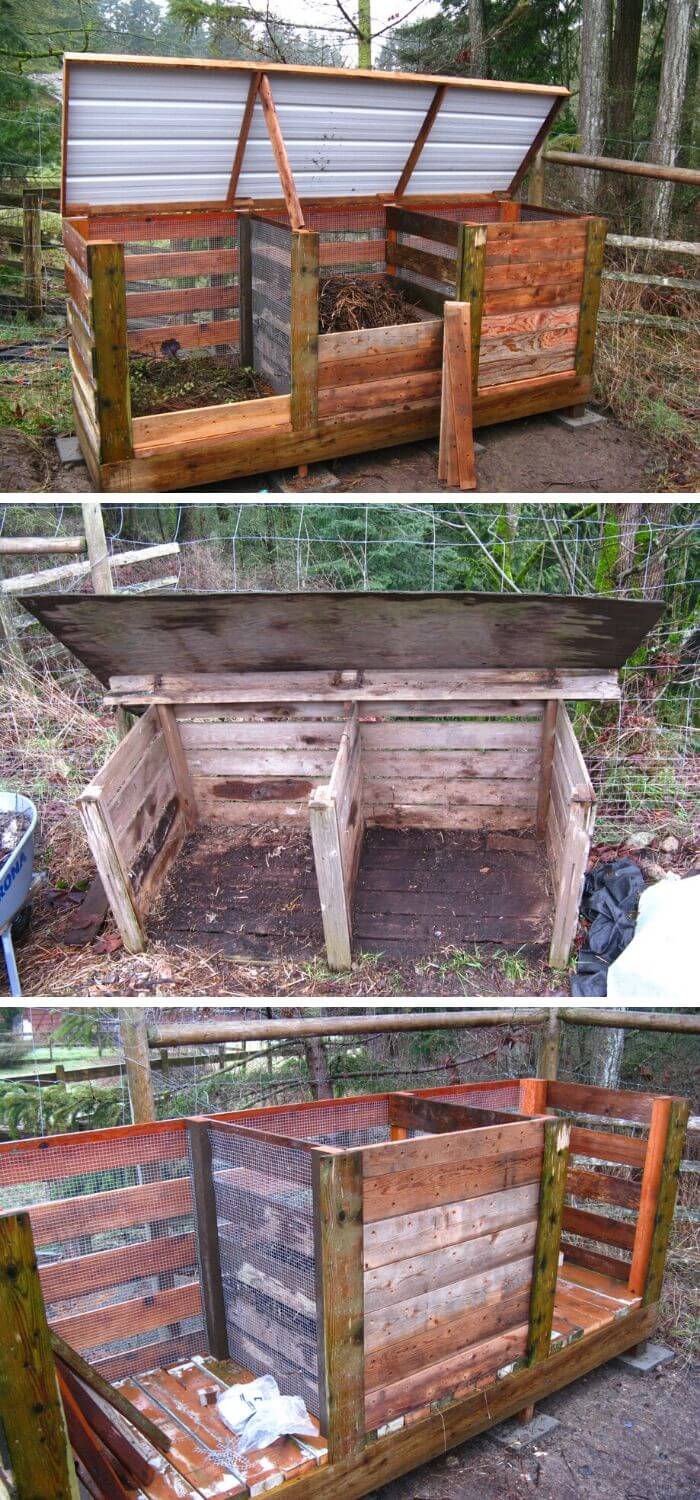 This is easy to make a compost bin with so much space to help you create nutrients that are rich in soil. It's possible to place it anywhere on your farm. The size should not be a problem, it's only an advantage since you will be able to produce much more nutrients for the soil.
15. DIY Drum Style Compost Bin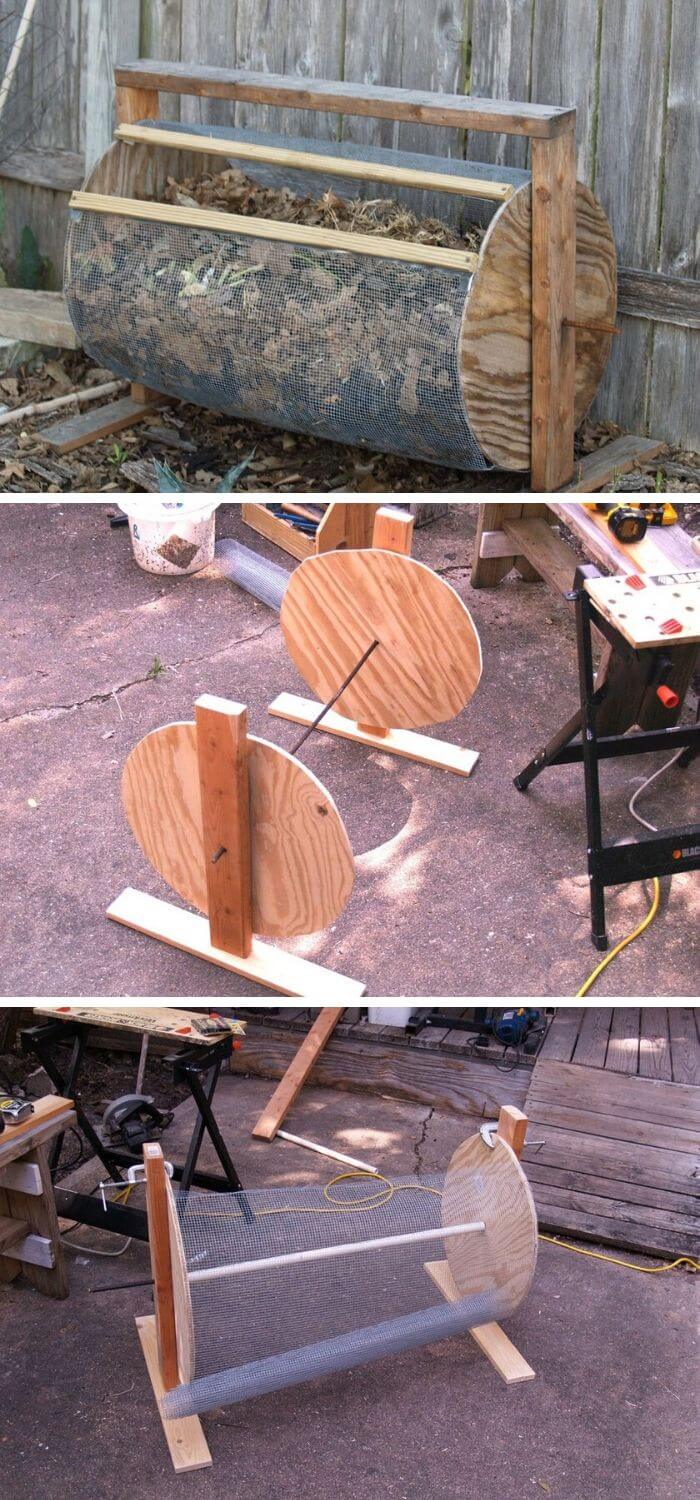 The main issue with composing is that from time to time you should be able to stir and mix the components to have the best nutrient composition for the soil. This one is easy to make and also possible to rotate to have the best mixture for the soil.
Conclusion
You can make your compost bin using materials you already have and using some easy steps. This makes you save money from purchasing already made compost bins at a higher price. This DIY will give you an idea of what you should make and have.