Clay pot craft projects are among the best things to do at home. You only need to know the seasons and the specific requirements that will work well with the season.
Clay pot garden projects are suitable for seasons such as Valentine's, Christmas, and even Easter holidays. Let's consider the 15 best DIY clay pot garden craft ideas that are easy to make at home. 
1. Lighthouse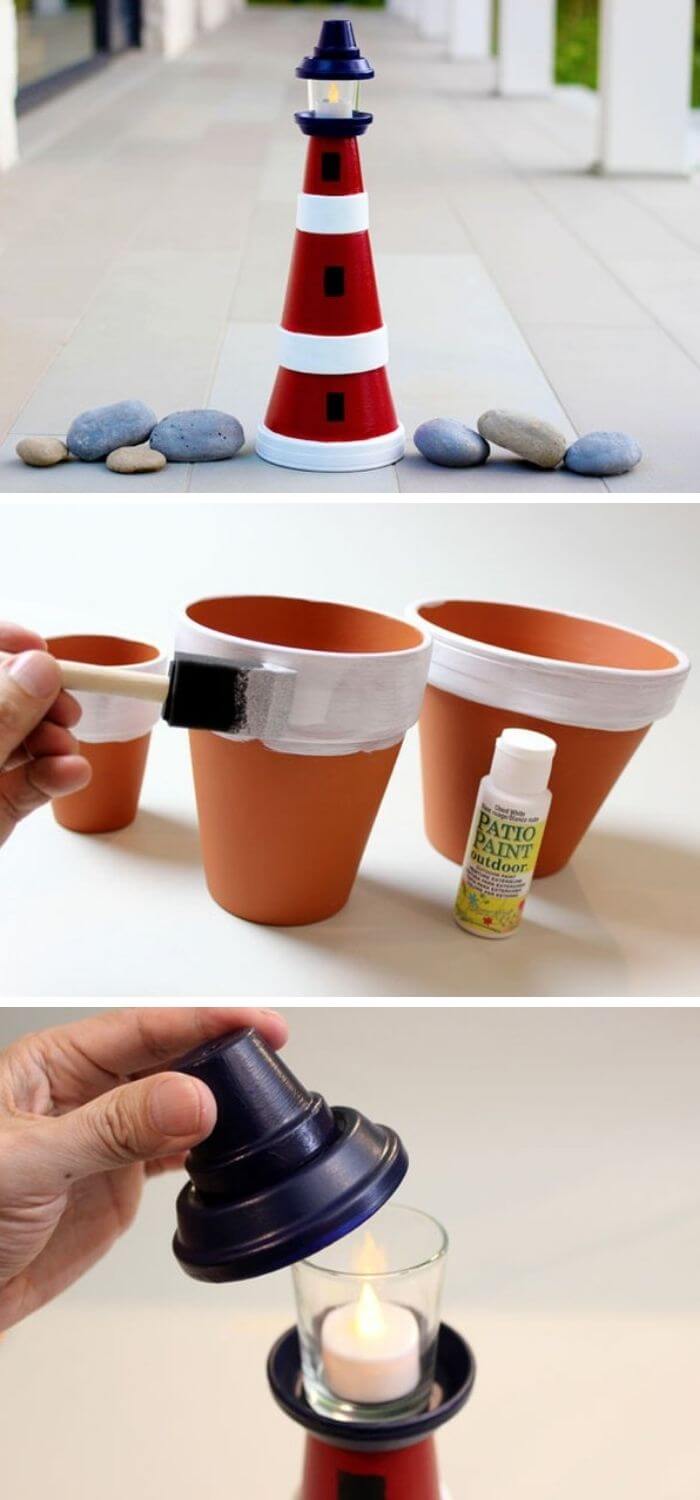 It is possible to bring the beach-themed décor to your garden using the clay pot craft ideas. Lighthouse is a symbol for safety and protection, and you can make this using the beautiful terra cotta pots.
You will need to get creative here to capture every detail you expect to see in a lighthouse such as a lantern on top of the clay pot idea.
2. Hanging patio lamp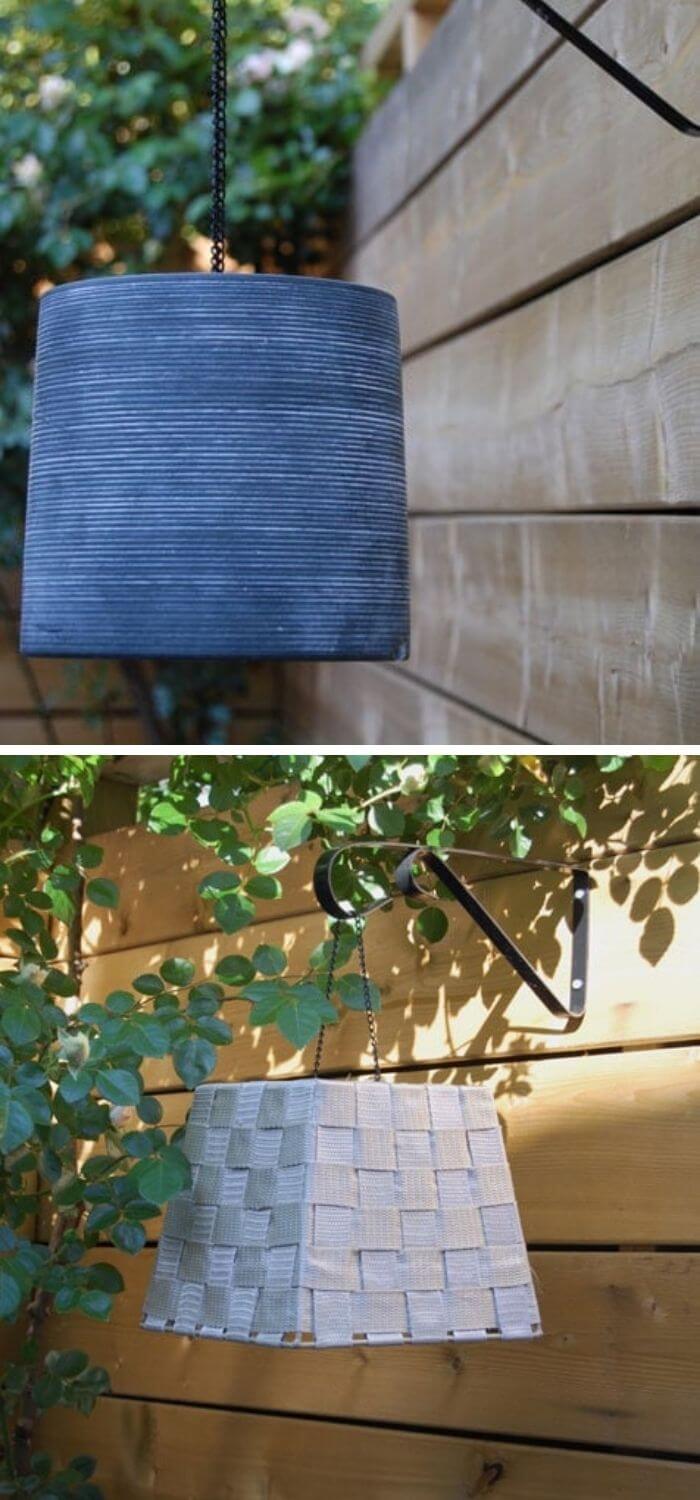 Hanging patio lamp is a cool project that you will want to give a try. All instructions while making the hanging patio lamp are easy to follow. All the tools you will need for the project are available, and you can improvise what you already have at home.
You won't miss old metals and other lighting tools around to complete this beautiful clay craft garden idea.
3. Clay pot wreaths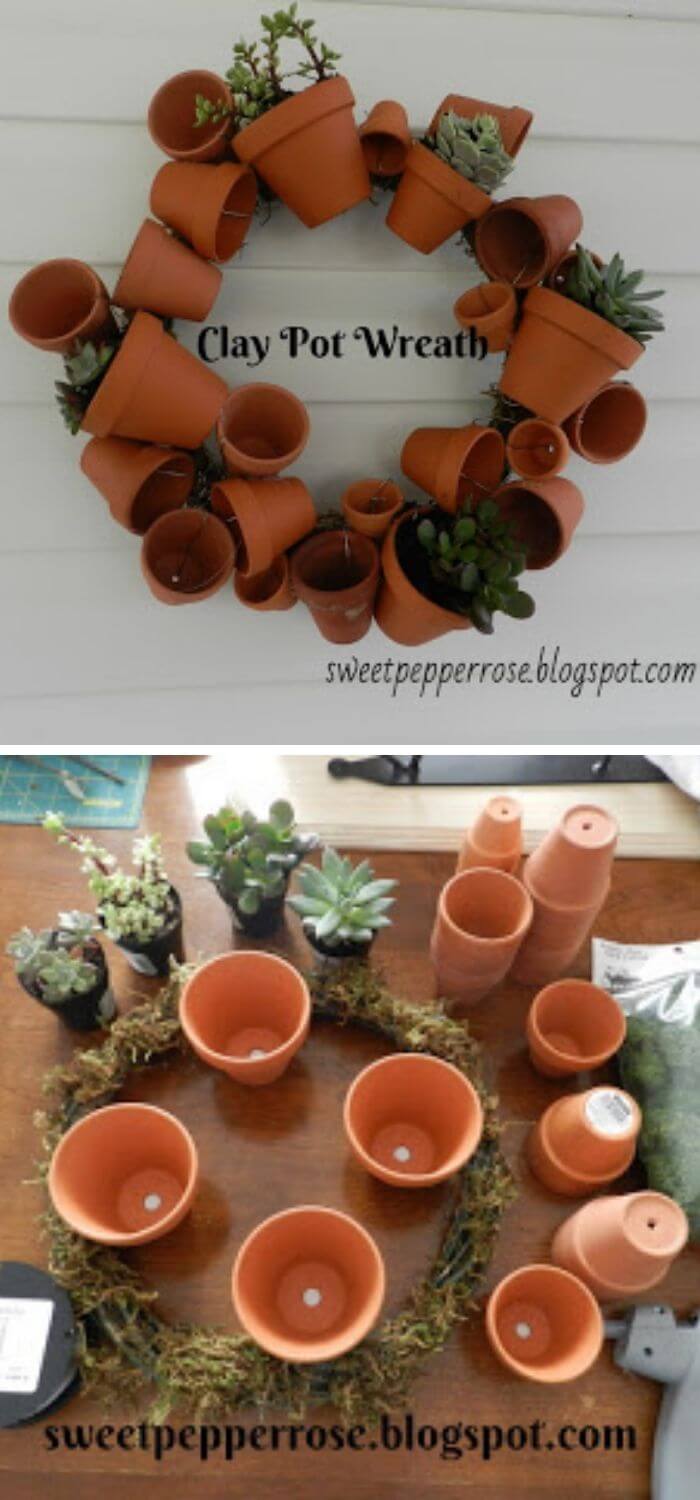 Do you love wreaths? Of course, you do but, must it always be the expensive wreaths in the supermarket? No, the terra cotta pots will help you this time. Here is a cute idea that will allow you to make use of the old clay pots.
You will want to try out this beautiful idea that only takes a few steps before it is ready for your garden design.
4. Gumball machine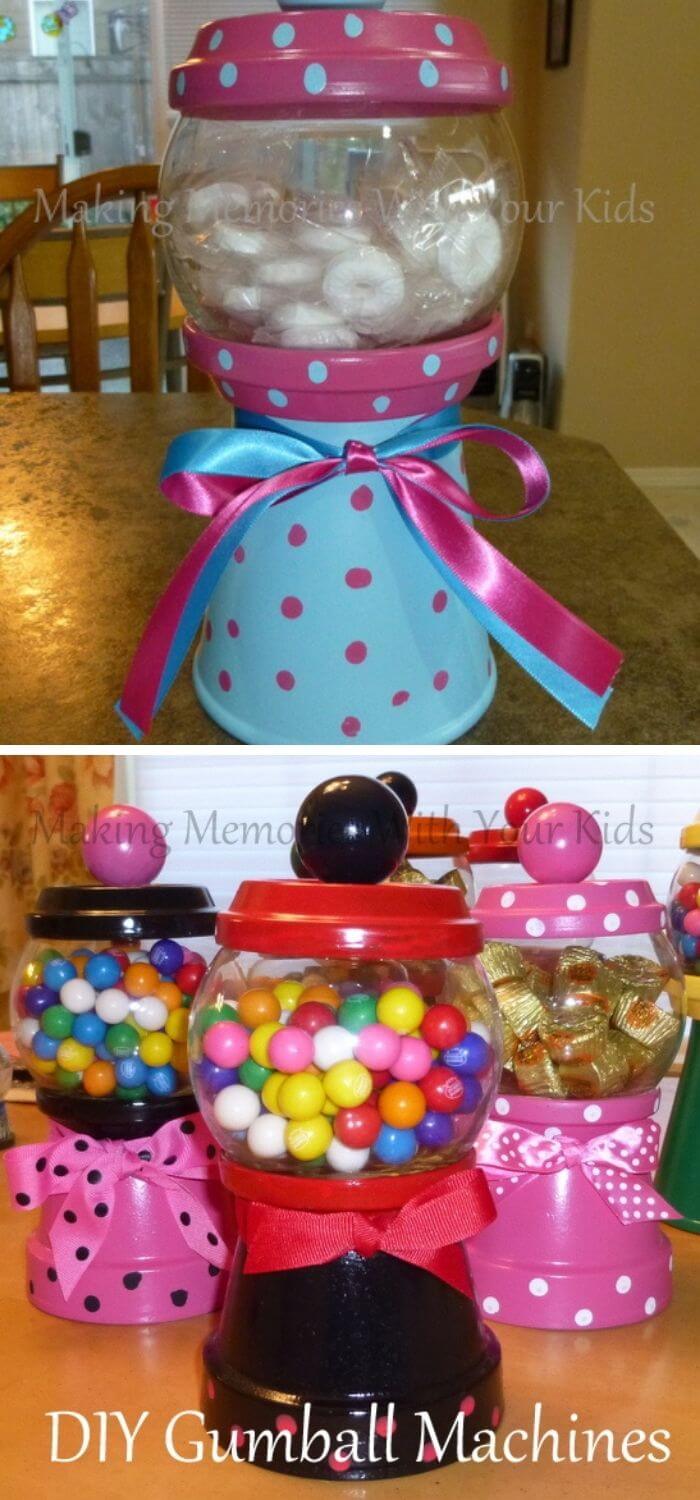 Have you checked how cute the gumball pot idea is? What if you have it in your garden for decoration? Of course, the idea is lovely and will help you get some work for your old clay pots.
This idea is reachable, and you won't need anything new but to use the old pots around your house.
5. Sisal rope planters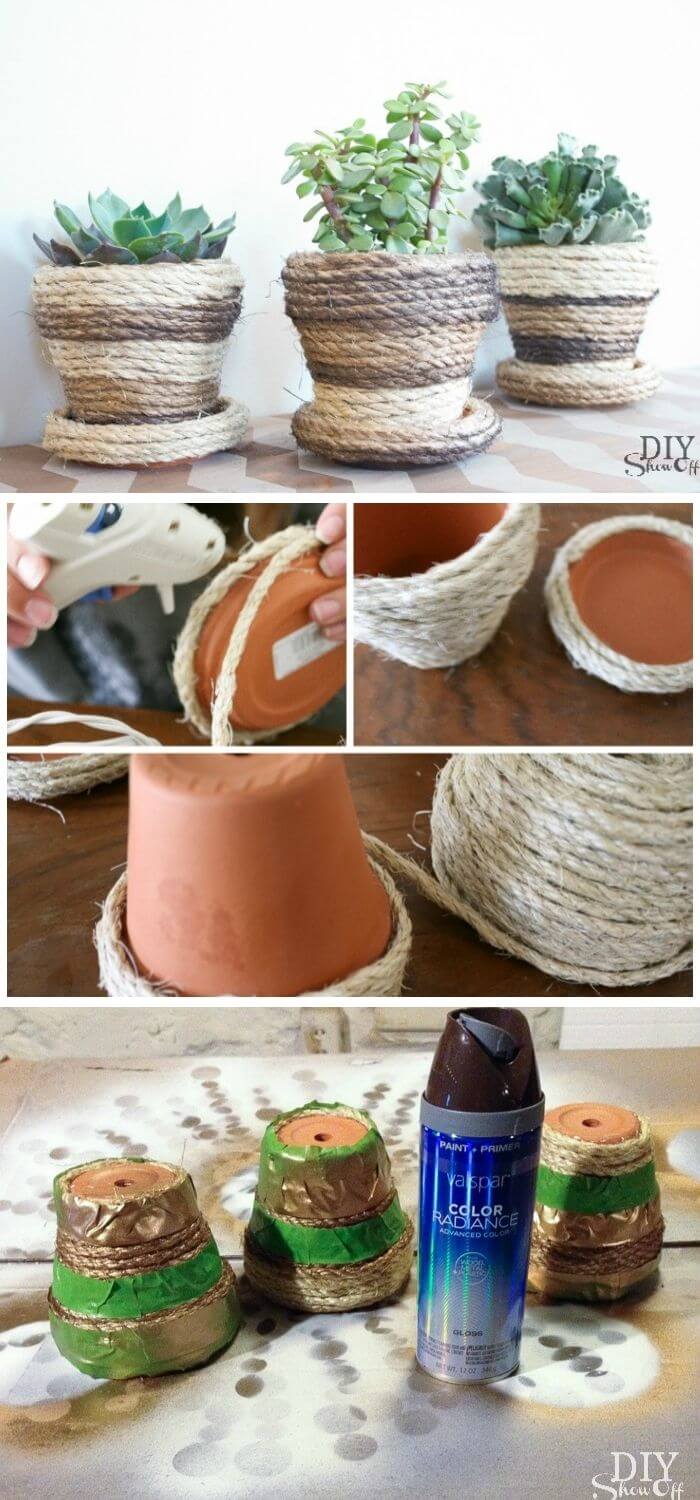 The idea here is to use the old clay pots for garden decoration. When you have a sisal rope around the clay pots, you are increasing the beauty. The instructions that will guide you when adding the rope is easy. It is the best DIY project that you can try for your garden.
6. Mummies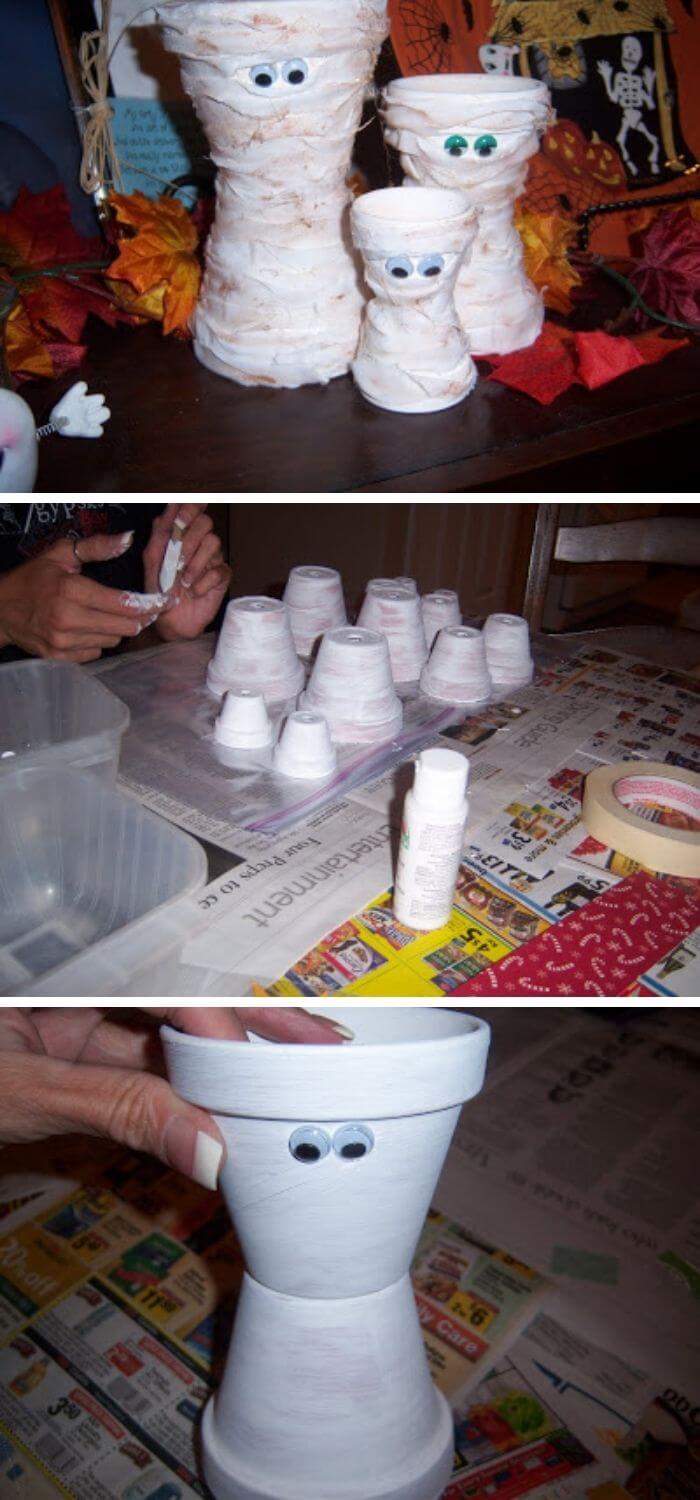 The mention of the mummies will, of course, bring the moods of Halloween! It is ok, but now, how do you manifest the theme around your garden? You will need to try out these cute ideas which will be best for Halloween decorations using the clay pots. It's a great project that you can try to express that Halloween event you are planning.
7. Farm animals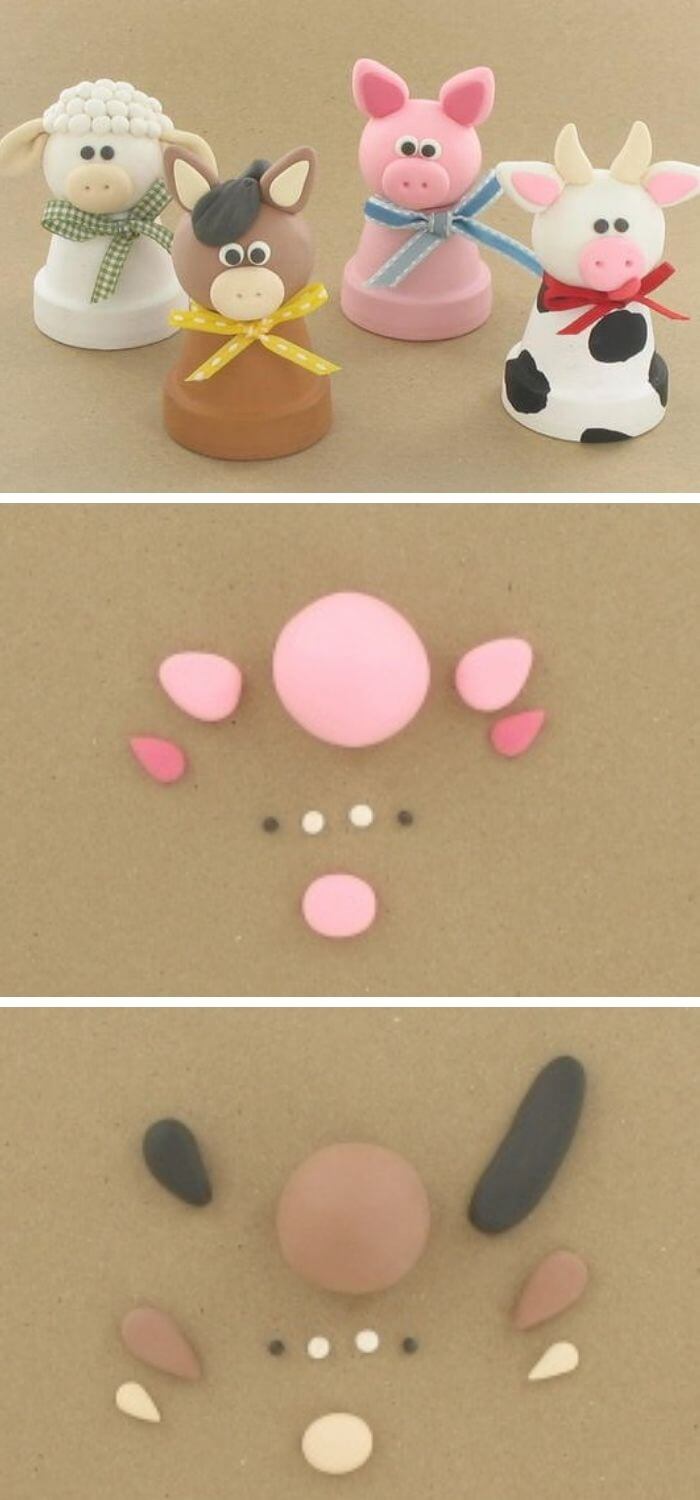 Do you wish to have a farm animal idea in your garden? It is easy because you will only need the clay pots to have the idea. It is one of the most adorable projects that will warm your heart every time you are in your garden, and you realize how cute the seemingly useless pots are now playing the decorative roles.
8. Flowerpot bird feeder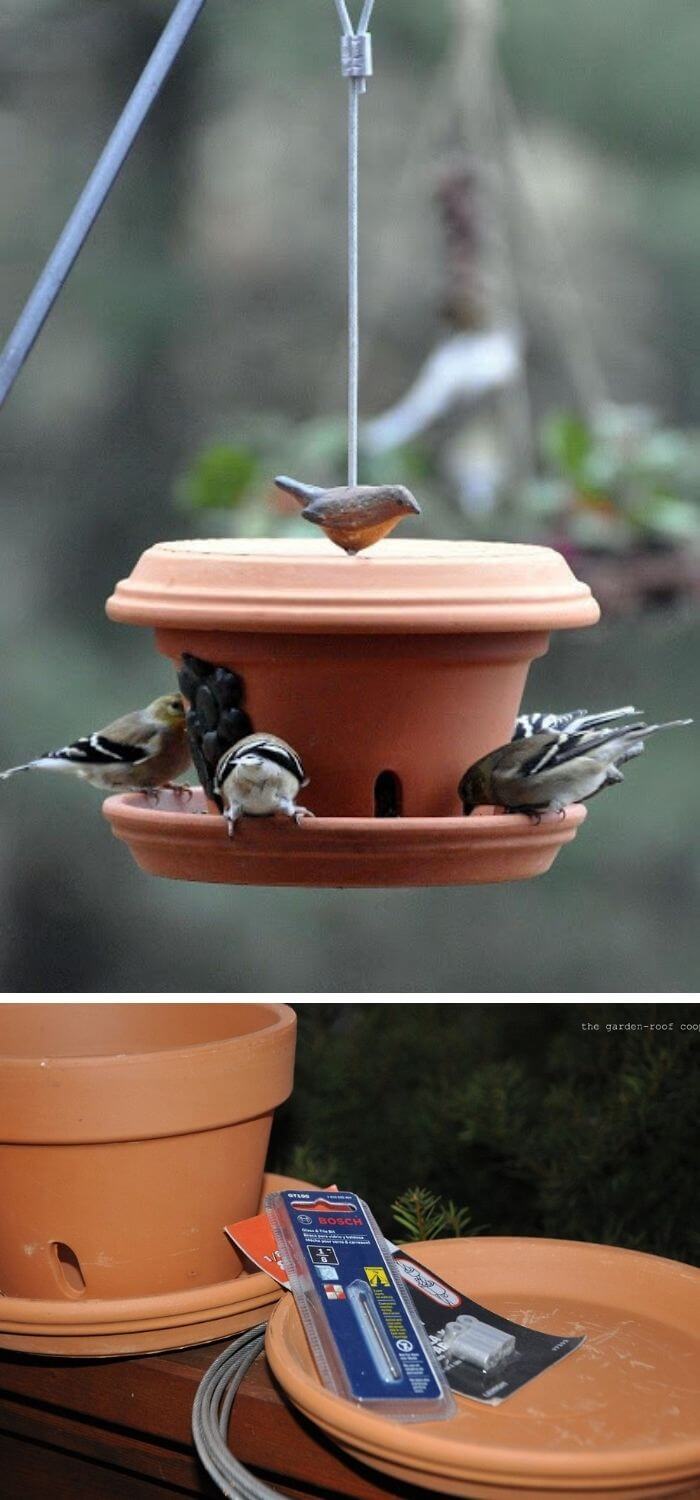 Using clay pots to make useful products is what we all love. It is the art that will allow you to use natural resources and repurpose the seemingly useless products to do something good. What if you try the steps on making the flowerpot bird feeder? It is a reachable idea that will serve for purposes of decoration along with your garden.
9. Clay pot bell tower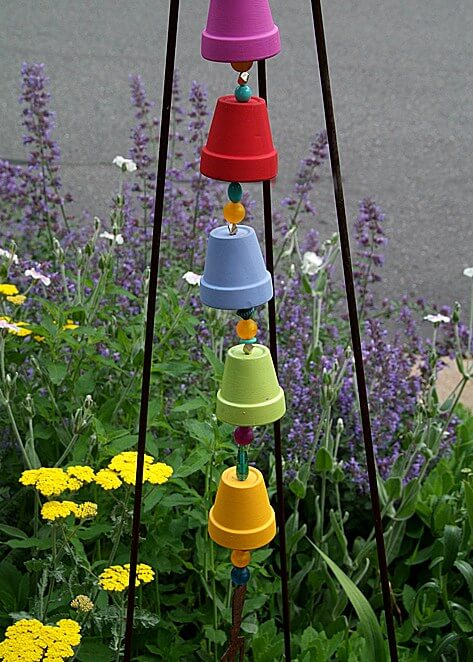 Making a clay pot bell tower is simple. You only need to get a cheap craft paint that you will use to paint the pots in different colors. You will determine the length of your tower to be and use a spring to fix them up. It is an easy yet brilliant idea that will add beauty to your min garden. Find all the details about the clay pot bell tower in the source below.
10. Water fountain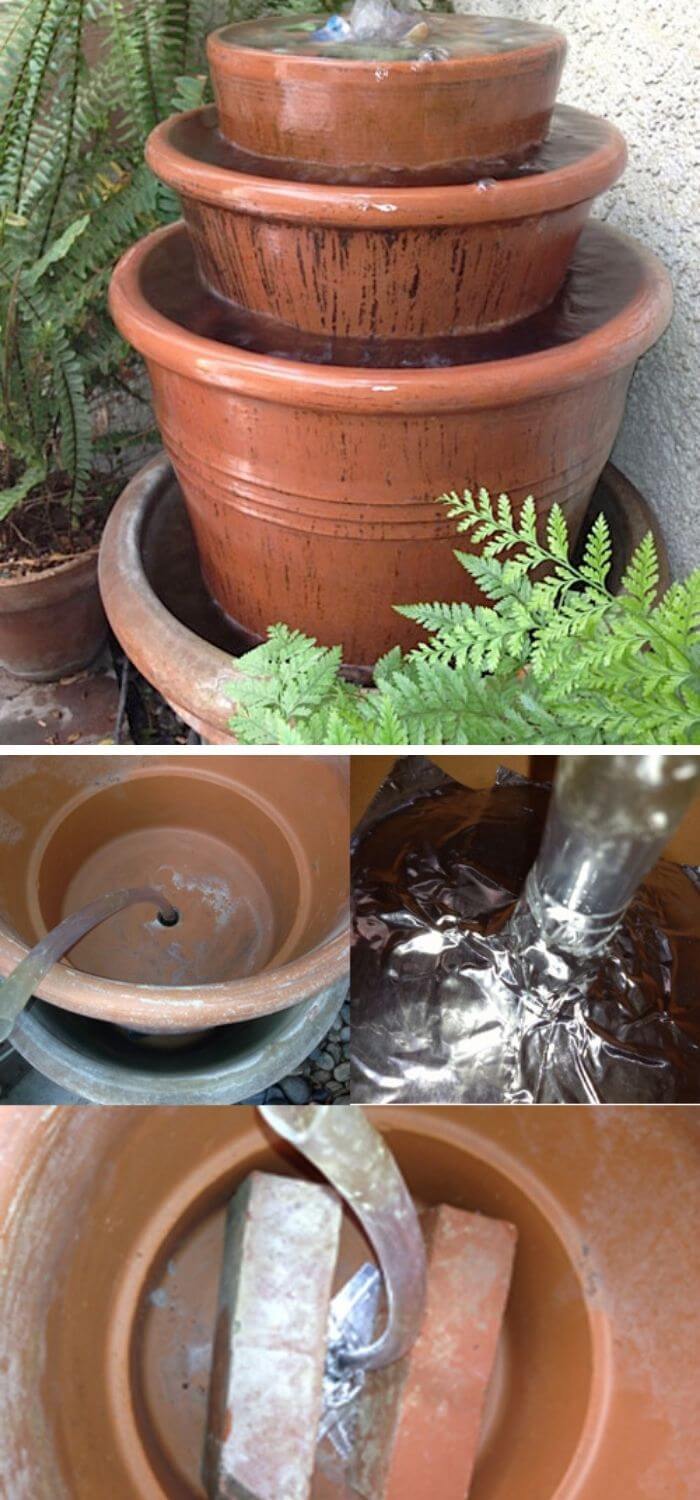 Water fountain could be the sweet project around your garden. It will be beautiful to place it at your favorite spot where you can rest and enjoy the splashes of water fountains, knowing that you are using the readily available clay pots. It will be interesting to watch the fountain run.
11. Mosaic flower pot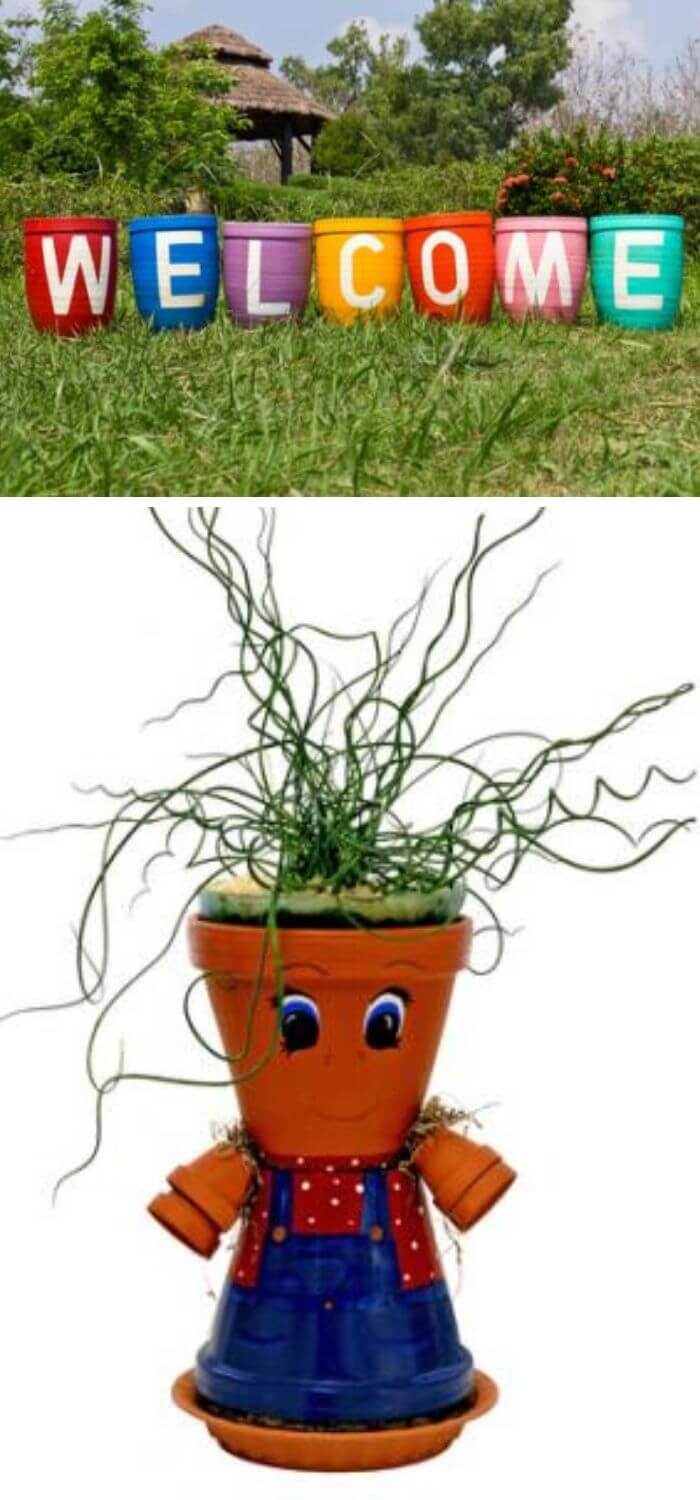 The mosaic flower pot is another beautiful clay pot garden idea that will use your old pots. You can turn the ordinary clay pots into cute decorative items in your garden. You don't need to spend the whole day doing all these projects. You can finish it within a short time.
12. Fiesta flower pot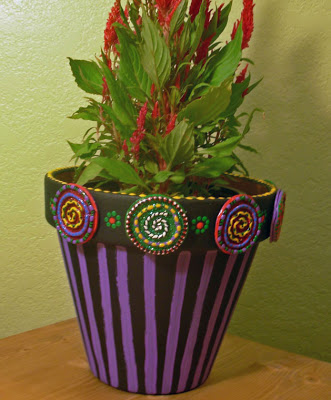 You don't need anything new to make a fiesta flower pot in your garden. What you have is sufficient. You will need toothpicks, headpins, and pots. You will then find a creative way to cram a variety of colors together. You can check more details about the clay pot garden craft idea at the source here.
13. Stacked flower pots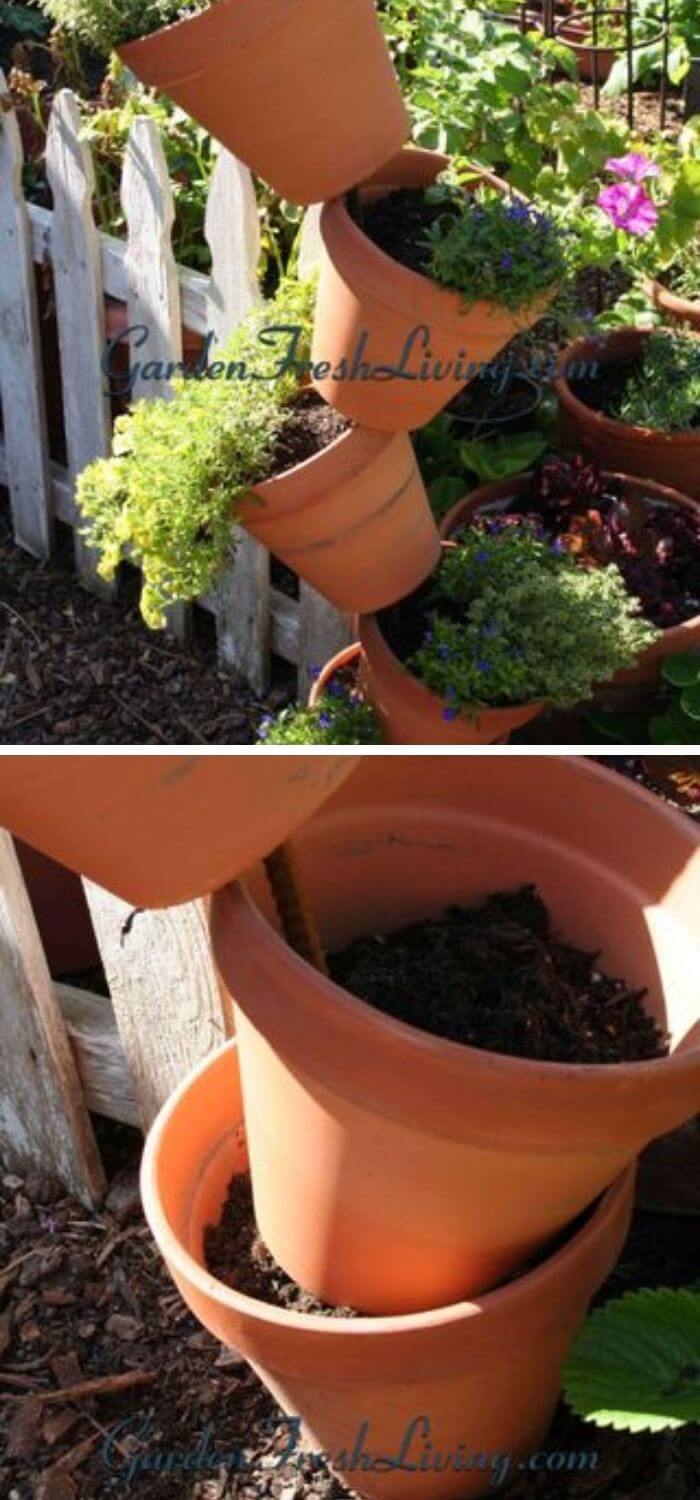 The stacked flower pot is a pleasant garden accessory that you can do yourself. This idea is beautiful and easy to make using the available old clay pots in your house. The steps to make this idea are available in the source. You can check the steps and see if you can create something that will appear like a jewel in your garden.
14. Terra cotta snowmen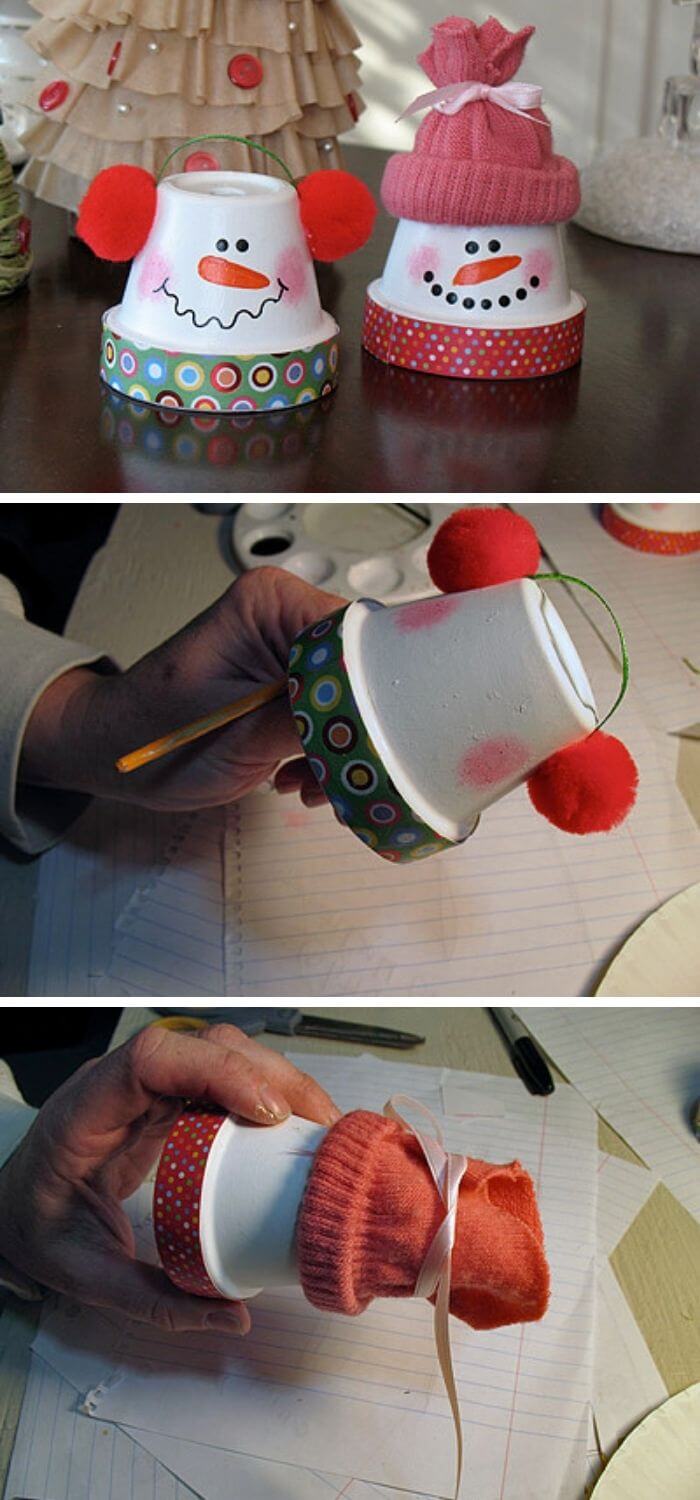 You will want to have this cute decoration in your garden during the winter season. Terra cotta snowmen are the best garden decorations craft ideas that will use the old clay pots. It is easy to make a design that won't need many accessories, and it will serve the purpose of delivering the décor in your garden.
15. The birdbath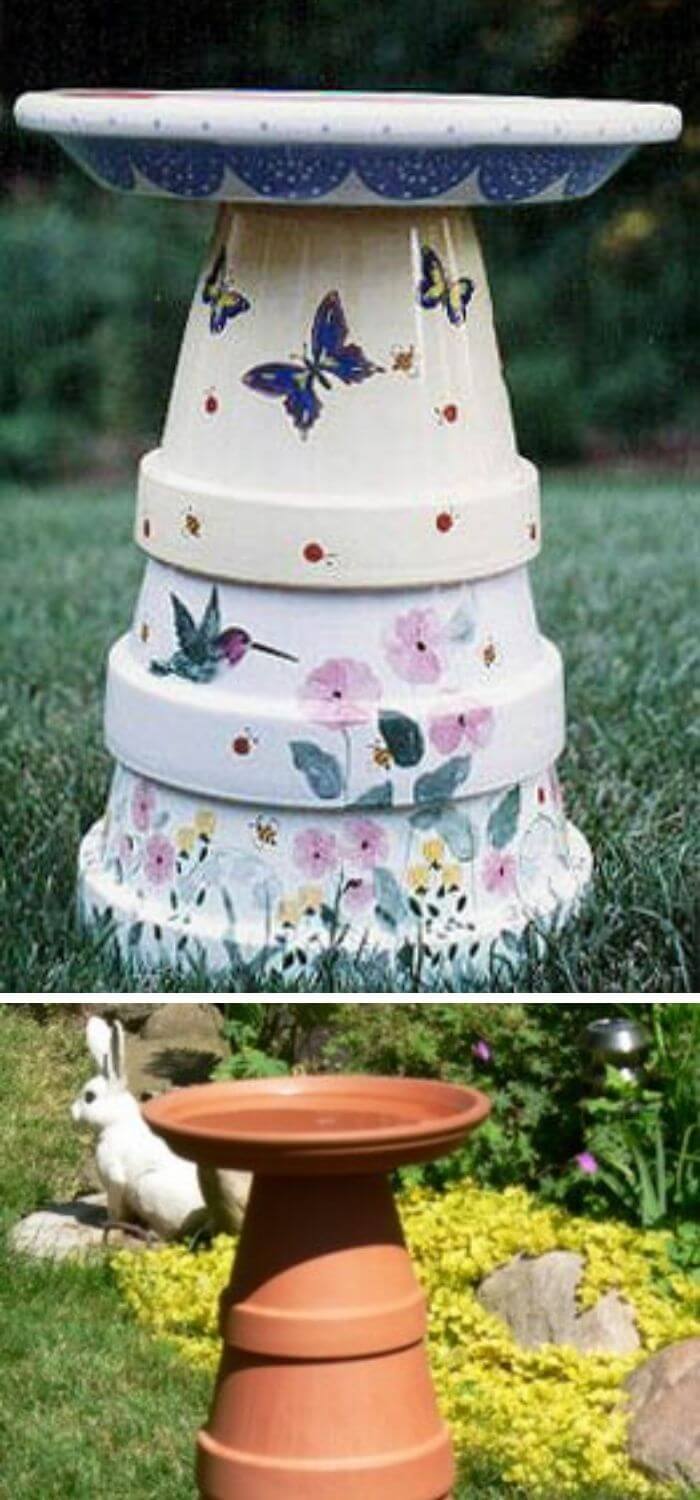 The birdbath at your compound? It could be the sweetest craft idea you can have using the terra cotta pots. You will be impressed do have beautiful designs in your garden meant to increase the beauty. You can try the birdbath with only a few clay pots by following the steps from the source below.