If you're a homebody, you might tend to spend your time inside or lounge around your bed nearly the entire day. Nonetheless, no matter how much you want to get cozy in your space; nothing beats the warm weather, fresh air, and fragrance of nature. Considering this, why not start to declutter your backyard, arrange pieces, and spruce it up?
Regardless of its size, your backyard is meant to be your mini haven and a place of enjoyment. When designed properly, it can be as inviting and as comfortable as your interiors.
Perks Of A Backyard Oasis
There's a myriad of benefits behind revamping the current look of your outdoor space. For one, this can be a space where you can unwind, read a book, have tea, enjoy the company of friends and family, perform light exercises, take a nap—whatever you find pleasurable.
It can also be an extension of the tranquility of your own bedroom, wherein you can be alone in your thoughts and have some privacy.
Design Tips To Achieve A Backyard Retreat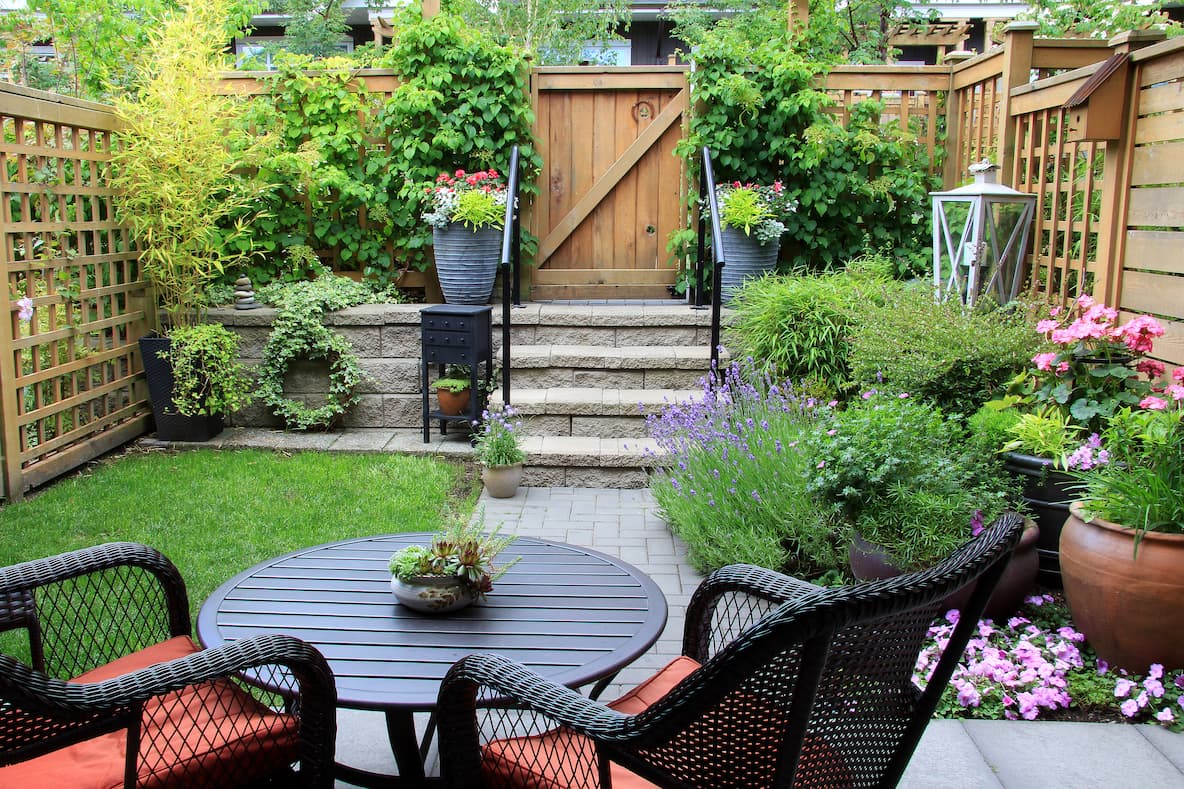 A backyard makeover doesn't have to compel you to stretch out from your budget. Instead, this project can be turned into an opportunity to be innovative. At times, the best pool bean bags, a couple of greeneries, and a sprinkle of DIY (do-it-yourself) magic are all you need to realize your dream oasis.
To jumpstart the process, below are design tips for creating a relaxing backyard space.
Fill It With Cozy Elements
Look around your backyard and see which areas need a bit of help. For instance, if you have a pool, you can throw on a few floating bean bags and quirky inflatables to instantly decorate it. If you have large coconut trees, you can hang a hammock in between them, which would serve as a perfect spot for midday naps. Take advantage of the zones in your backyard and find ways to breathe life into them.
Moreover, spruce up the look of your patio by throwing on a few pillows, cushions, blankets, scented candles, and other pieces that beckon you to leave your room. These pieces are easily replaceable, especially during certain holidays and special occasions.
If you have a theme for your backyard, make sure to choose items that match it to achieve a cohesive look. Consider an outdoor rug to tie everything together. Alternatively, opt to add contrast by incorporating bold art prints and pieces to your monochromatic patio. When designed strategically, all these items can help you pull off a well-integrated outdoor area.
During the summer months, make sure to have an array of shade solutions to shelter you from the scorching heat. For instance, secure your own large umbrellas or hats, or have someone install a cover for your patio.
Start A Garden
One no-fail tip when creating a relaxing backyard is to surround yourself with lush greeneries and colorful flowers. After all, the backyard is an area to have quiet moments and reconnect with nature. Hence, instead of entirely filling it with aesthetic pieces, focus on landscaping.
For newbies, you can look for low-maintenance plants and greeneries that'd naturally adapt to their environment. For instance, succulents and snake plants can withstand extreme heat and require less water. Also, perennials, vines, and shrubs are climate-resistant plants you can count on.
Several flowers are highly regarded for their strong scents, which can bring freshness to your outdoor space. These include, but not limited to, gardenias, sweet peas, jasmines, lilacs, and other eye-candy varieties. Also, make sure to arrange your preferred flowers near your chosen seating fixtures.
Alongside your blooms, you can grow your own food and have a container garden. However, if you aren't confident with your gardening skills, you can work with professionals and landscape designers who can bring backyard vision to life.
For instance, you might want tall plants that can help seclude your space. They can consult with the nearest plant shops and local botanical gardens for flowers and greeneries that'd best fit your mini oasis.
Additionally, apart from their aesthetic appeal, plants can help purify the air, benefit your mental health, and aid in relaxation. They're an affordable and surefire way to transport you to your favorite vacation corner.
Have Plenty Of Seating Options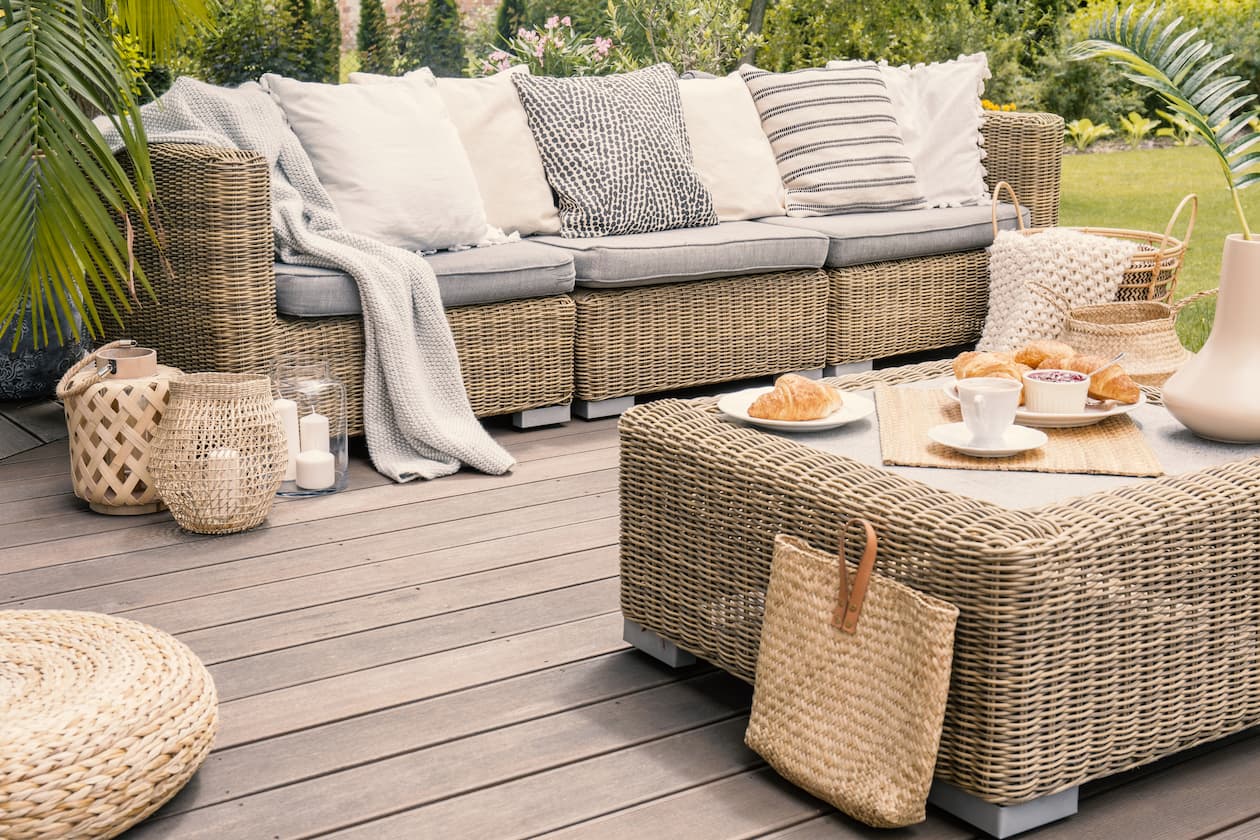 To boost comfort, make sure to have an array of seating options to encourage you to stretch out, relax, and get more sunlight. However, before you start your furniture shopping, make sure to look for durable chairs that are made to withstand the weather. You wouldn't want to have to move your chairs inside every time it rains or when it's too hot outside.
You can have quirky shaped lounge chairs, a hammock, long benches, swing sofas, and the like to create a more striking vibe in the area. Strategically place them in empty corners by aiming to achieve a stylish and harmonious design. These seating choices are also practical, especially if you tend to invite guests over.
However, if you only have a small-sized, secluded backyard, such as a balcony, opt for slim seating options, such as swing sofas or a few floor cushions.
Install Light Fixtures
Lights not only illuminate certain zones of your backyard, but these can also help transform their ambience. For instance, there are now several colored fixtures that can create a certain visual appeal and warmth to your space. The appropriate lights can, likewis,e encourage your guests to stay longer.
Hence, explore and see which ones suit your style preferences and backyard needs. If you have a dining table in your backyard, you can hang some series bulbs above it for extra style points. If you have a big tree, consider adding decorative lighting around it to set the atmosphere.
Apart from their aesthetic purposes, the appropriate lighting fixtures can add security to your backyard, especially if you're living in a remote area. As an example, motion sensor lights can ward off certain animals that may try to ruin your plants. All these can truly help boost the comfort level in your area, allowing you to relax properly.
Final Thoughts
You don't need to travel afar or escape to your room for you to achieve tranquility. By following the design tips above, you can have an idea on how to spruce up your backyard and turn it into a retreat area, as how you've envisioned things to happen.