Your home should provide you with maximum comfortability. However, if you're within a limited space, you may have trouble finding your way into deep relaxation as there's not much room to move in. To make the most out of your property, you might want to consider extending your home.
Extending your home allows you to maximize your living space. It'll be a great solution if you have plenty of open space in your property that you don't need. If you only need your outdoors to do some light gardening or just lounge outside and have some coffee, you can use the extra space to make it more purposeful.
Once you're decided to go with this solution, it'll be advantageous if you hire luxury house builders with 30 years of experience to guarantee the success of your renovation. Aside from pointing out who to hire, this article rounds up some design tips to make the most of your home extension.
Maximize Your Attic
Most homes include an attic, which acts as their extra storage space. But if you already have a large house and would be willing to declutter your attic to make the area more useful, you should consider maximizing the space and transforming it into something else. Apart from using your attic as a stock room, you can change it into another bedroom, a hobby room, or even your own office.
If your attic seems to be too small or low in height, you might want to consider transforming it into a dormer extension. This means you'll have to put down a part of your roof and allow your attic space to look and feel like an actual room with four corners and an almost flat ceiling. Bear in mind though that this can affect the overall aesthetics of your home because you're removing the natural appearance of your roof.
Consider Adding A Second Level
If you need extra space but don't have enough land area to work with, you might want to consider adding a second level instead. This way, you can multiply your regular home space and get as much room as you want. This would work well if you only have a single-level home and is looking to extend your family, as the number of rooms you currently have won't fit the number of people in the house anymore.
Adding a second level will cost more money, as you'll need to tear your roof apart and work on your home's foundation to accommodate the additional weight. If you have an extra budget, this would be a great solution for your property. However, keep in mind that this renovation can be invasive, which may require you to move out of your house temporarily until the renovation is finished.
Improve Your Basement
Apart from attics, basements are also popular storage spaces. It's most likely because there's not enough natural light inside or the room isn't inviting enough to make it look like a living space. Before you consider extending your home, you might want to consider utilizing the existing space and transforming your basement into something else.
There are plenty of ways to transform your basement into a usable space. It could be another bedroom, music room, hobby room, or movie room. Just add as much light to keep it well illuminated without making it look forced but rather comfortable. You can even add a cove lighting design to add character to the space.
Use Glass Panels
If you're extending your living space, it'll be nice to use glass panels instead of your regular walls. That'll help make your home closer and more connected to nature and invite as much natural light as possible. It'll be like extending your home but still allowing the presence of outdoors to come through your wall. You can add glass panels to your living room or kitchen area, where you move your breakfast nook or dining area.
Add A Skylight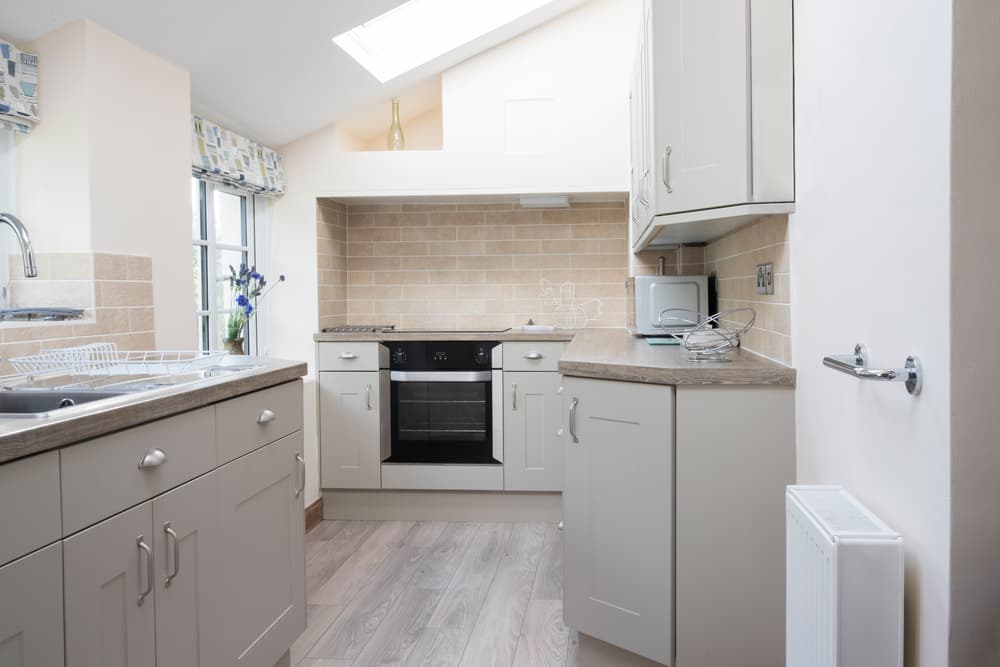 When extending your home, it'll be best to spread the natural light inside the room. This'll help to make the room look airy and bright during the day while also allowing you to save costs as you can reduce the use of lights inside your home. To make it happen, you can add a skylight.
While adding a regular window helps, opting for a skylight means you can maximize the wall space for decorations or storage space. You can just use track lights on the edge of the skylight to add character or go with wall lights to create a more balanced and peaceful look.
Build A New Home
If your property has plenty of land area, you might want to consider building a separate home for your house extension. As it's not directly attached to your home, you can add a walkway that connects your home to your new room.
This'll help add character to your space while maximizing your home extension. You can design your walkway to be full of glass panels for a seamless transition from one room to another. You can even add a pond below it to be more in touch with nature.
Cover Your Outdoors
If you don't utilize the outdoor space that much but like to maintain its appearance, you might want to cover it instead. You can do this to extend your living space without affecting the overall appearance of your home. With a covered area, you can finally place any furniture you want without worrying about any environmental factors that could affect the materials.
Moreover, it's cost-efficient, as you don't have to do much renovation; you just add a canopy to your outdoor space. To make it look more spacious and still feel a bit more outdoorsy, you can use glass panels as your ceiling, which helps invite natural light.
Use Pocket Doors
You're extending your home because you need the extra space to work with. To maximize your project, it'll be nice if you could switch to using pocket doors. This way, you don't have to worry about swinging your door open, which can take up space.
Instead, you can just slide them to the side and get the most out of your extended room. A pocket door can also look aesthetically pleasing, especially if you use barn doors as your material.
Takeaway
Making the most out of your home extension is a wise home improvement solution. This way, you can maximize the space without having to spend a lot. There are plenty of ways you can design and transform a home extension, such as inviting as much light inside to make the house look airier and more beautiful at the same time. With the right choice, you should be able to get the space you need while making your home comfortable and beautiful.