Making the granny square pattern are easy, versatile crochet patterns, in this crochet you can add color and style to your home using the granny square crochets. There are a lot of options and variations when it comes to these crochets, they are original and traditional crochet design and in making them you can use any type of yarn or any size of a crochet hook.
1. Wacky Weave Squares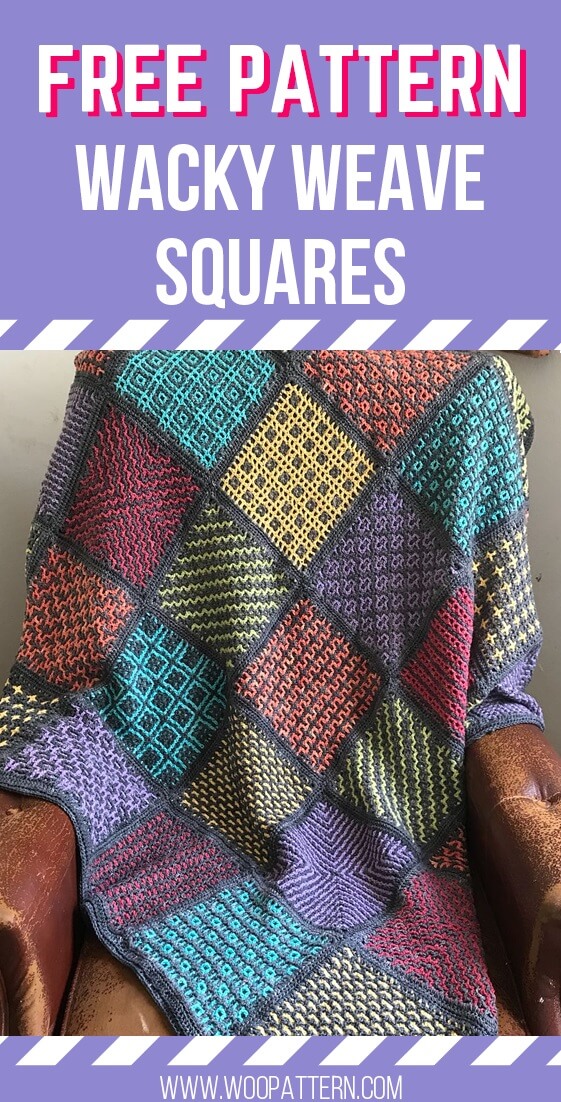 Already know how to crochet, this is the best crochet for your skills, and for those who are beginners and are planning to do more in crochets, then this should be a goal, target and also an inspiration.
2. Chunky Granny Square Crochet Bib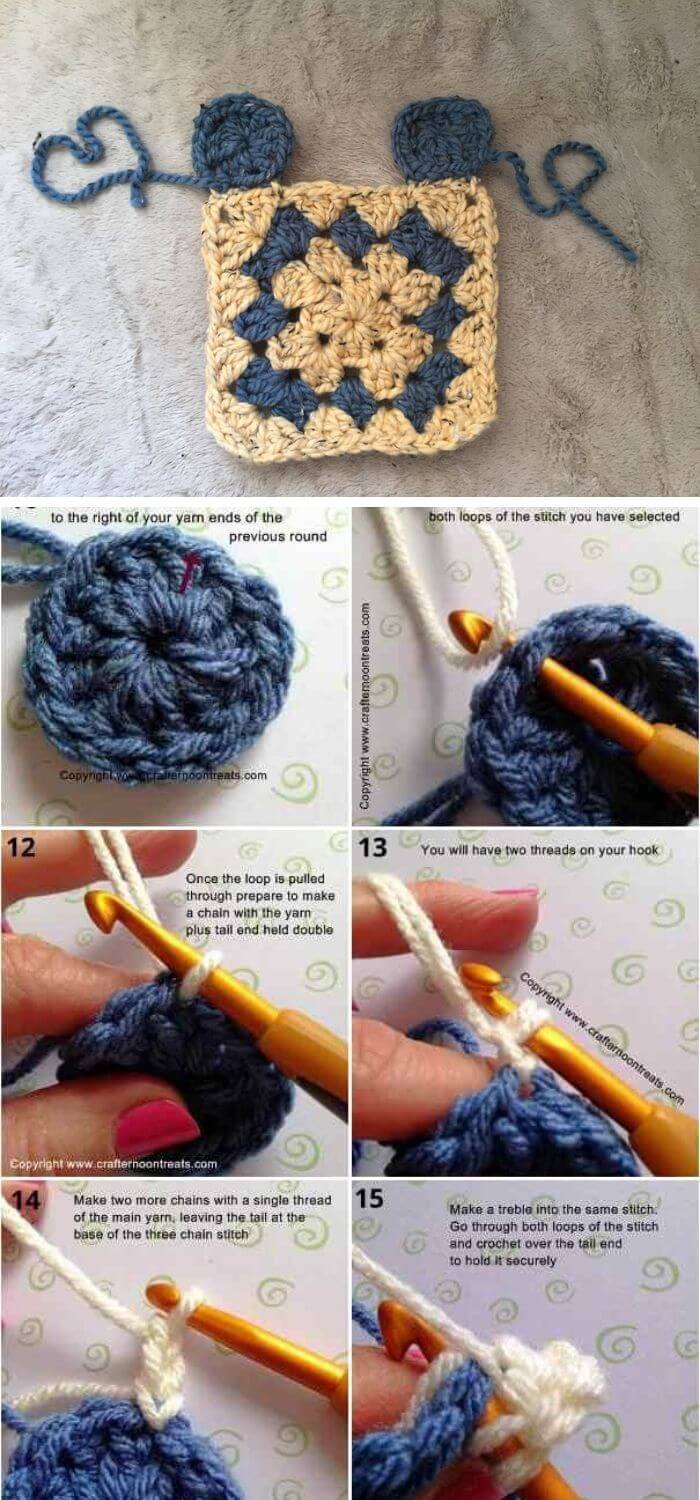 This is the first step you will need to make when trying crocheting. It's easy to make crochet with easy steps to follow when making one. It can be made in bulk with ease and fast as long as the steps are followed well.
3. Classic Granny square.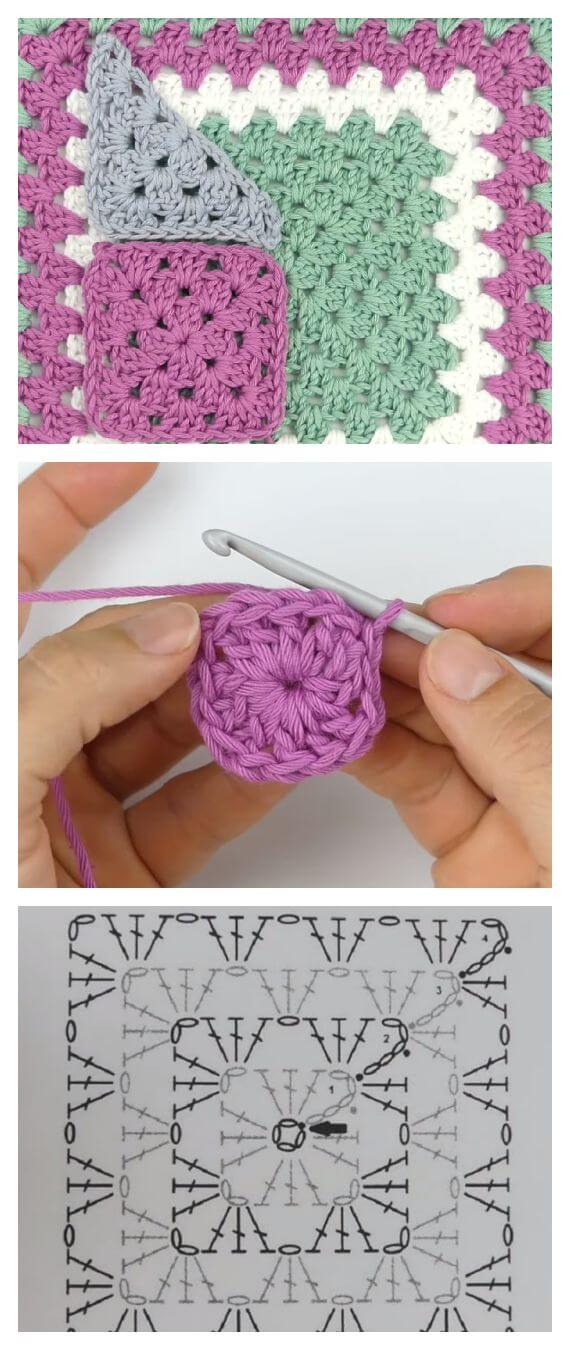 Source: https://www.youtube.com/watch?v=pboQNmt1Jq4
Being an iconic part of crochet history, this is the best crochet for newbies, the patterns are easy to learn and make. Granny uses this in teaching their daughters and granddaughters.
4. Solid Granny Square.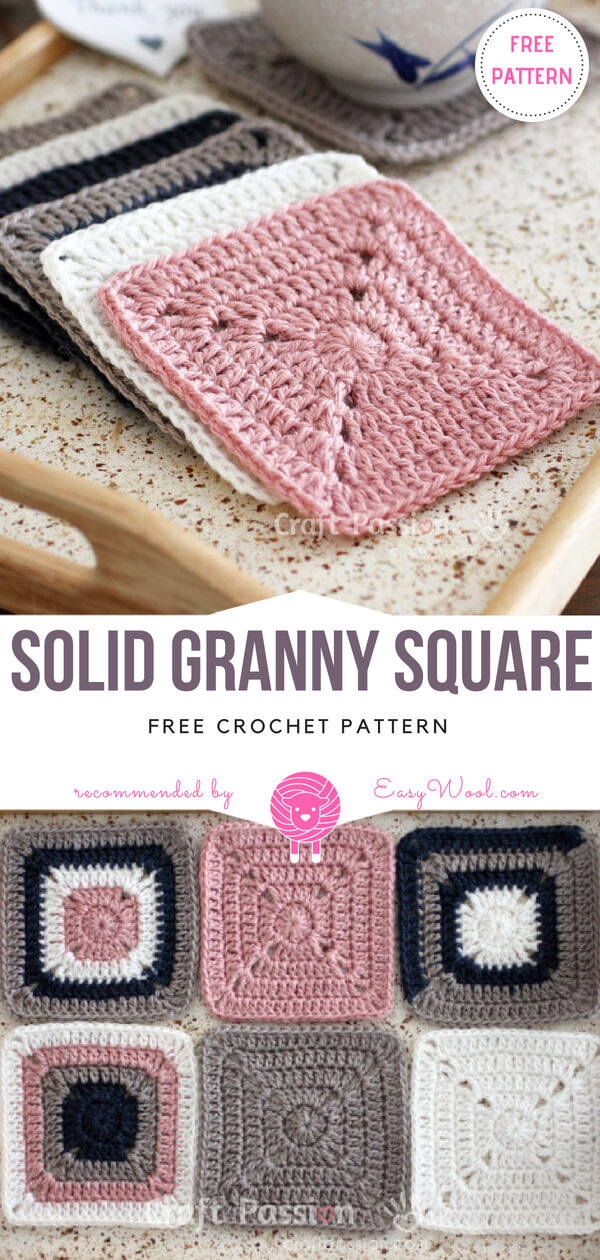 to make this crochet, you will have to understand 3 rounds of Solid Granny Square, these rounds are, the chain stitch, double crochet, treble crochet and slip stitch to make the solid granny square. Starting with the double crochet circle and it has treble crochet and lastly chain stitches at the corner.
5. Circle to Square Granny Square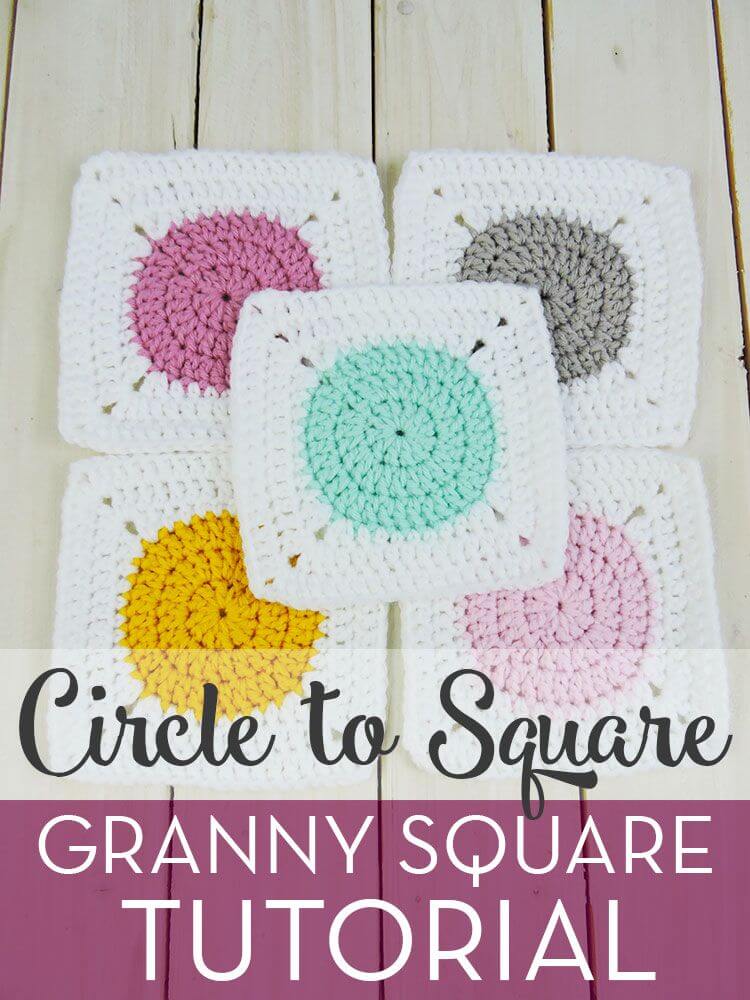 It's also a type of the solid granny square, the only difference is that with this crochet, it begins with a circle and gradually turns into a circle. The pattern to be followed is just the same but the only difference is the start of nature when being made.
6. Beautiful Granny Square.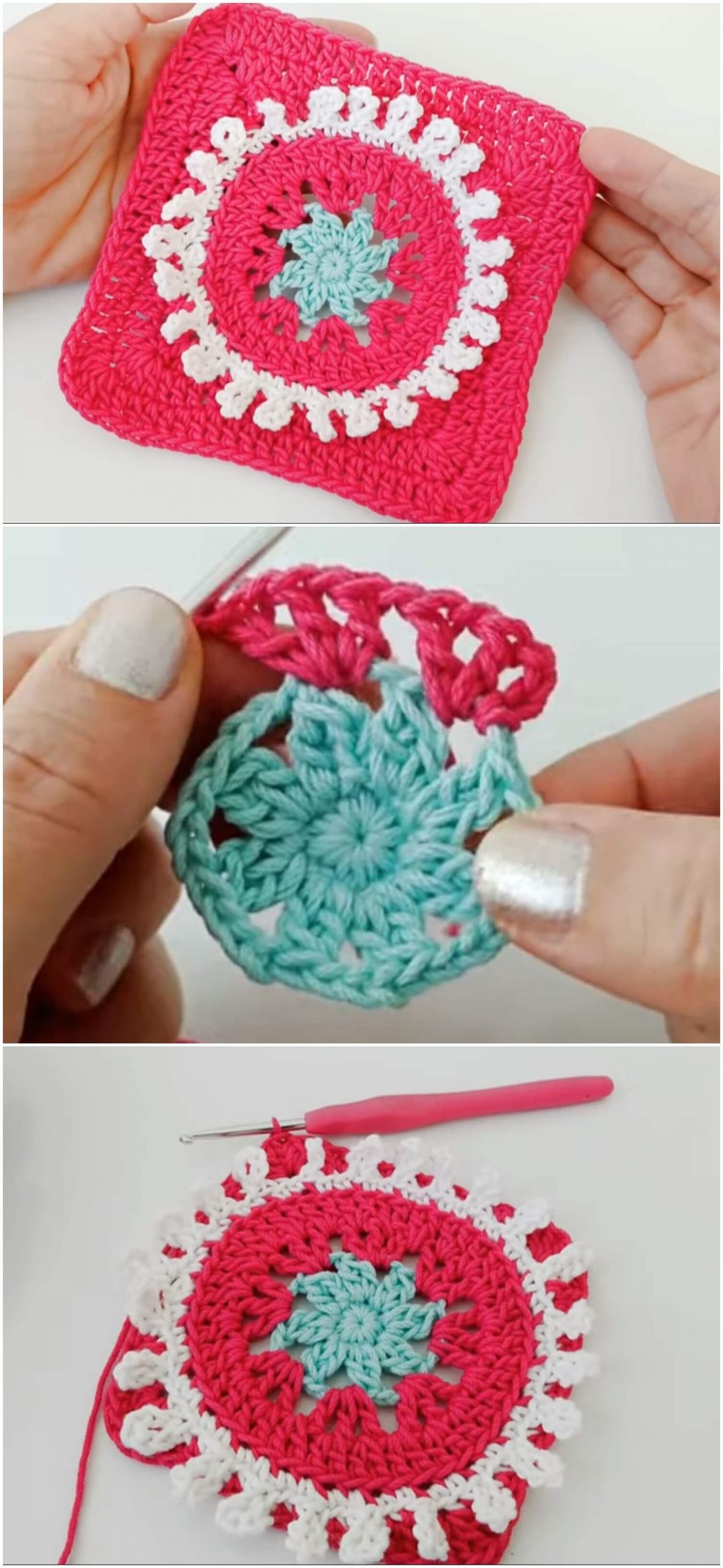 This is one of the easiest made crochets, being elegant and cute creation. It's a step by step made crochet in just a brief amount of your time, it's an attractive, beautiful square pattern that has the modern design of crochets.
7. Simple Granny Square Blanket.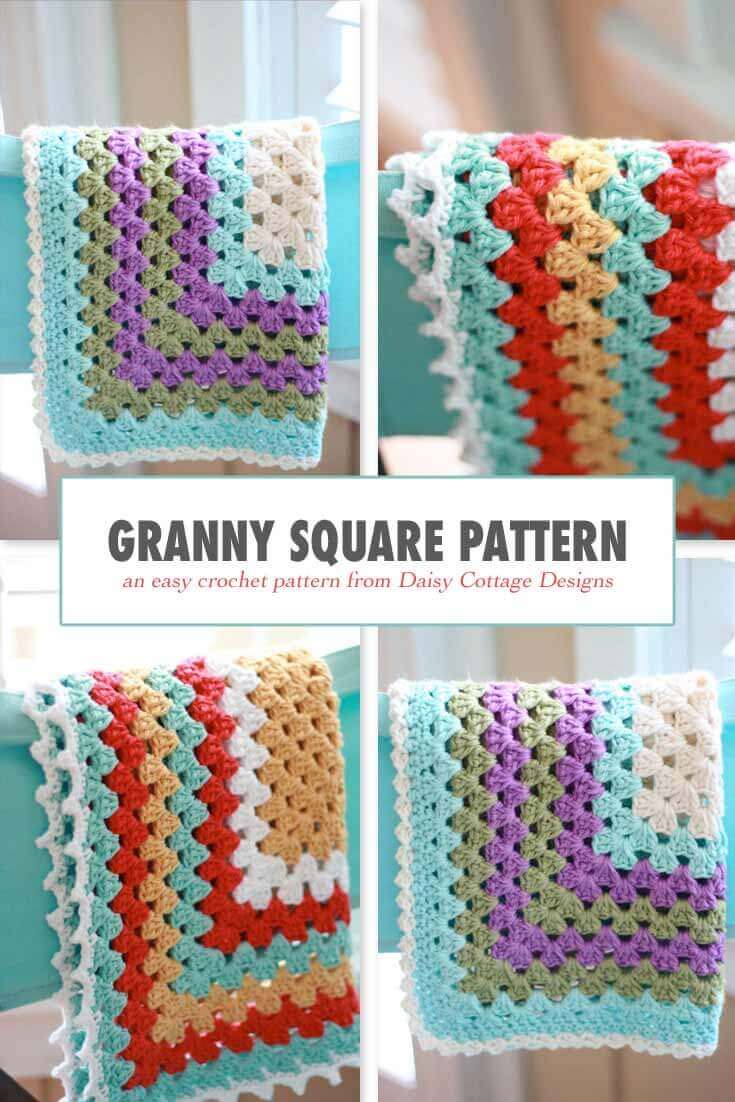 This is one of the widely used crochet, mostly being the central part of the world. It has easy to follow patterns and when followed correctly, one can create impressive work.
8. Traditional Granny Square.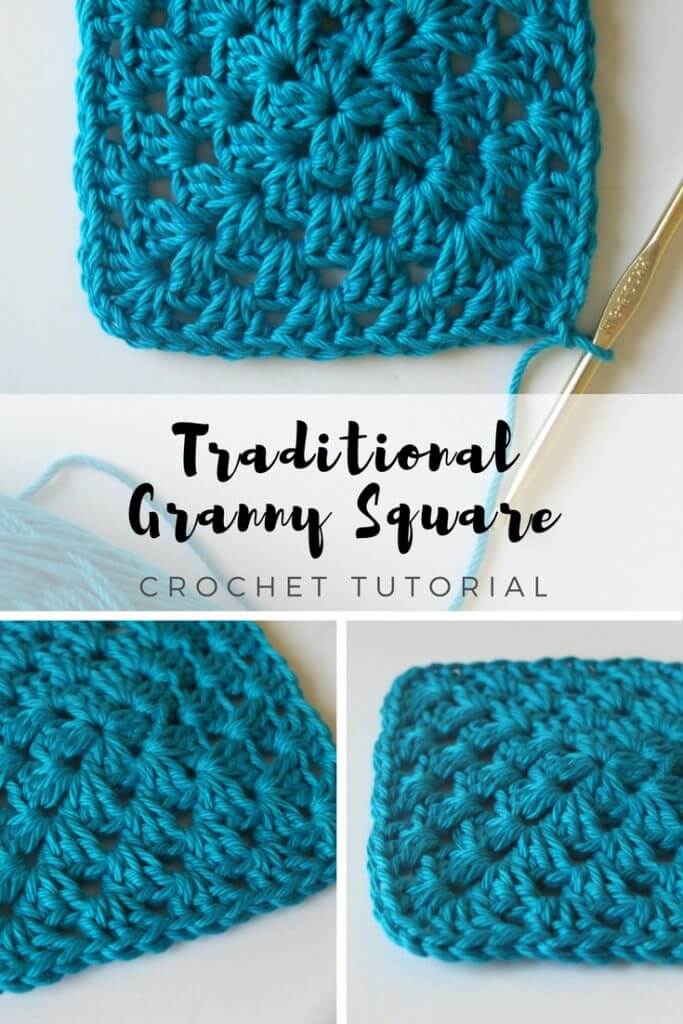 It's simple and easy to make this crochet, what you do is, you crochet into the spaces instead of the top of the actual stitch. This makes it easy to make and the pattern simple.
9.  Colorful Granny Square.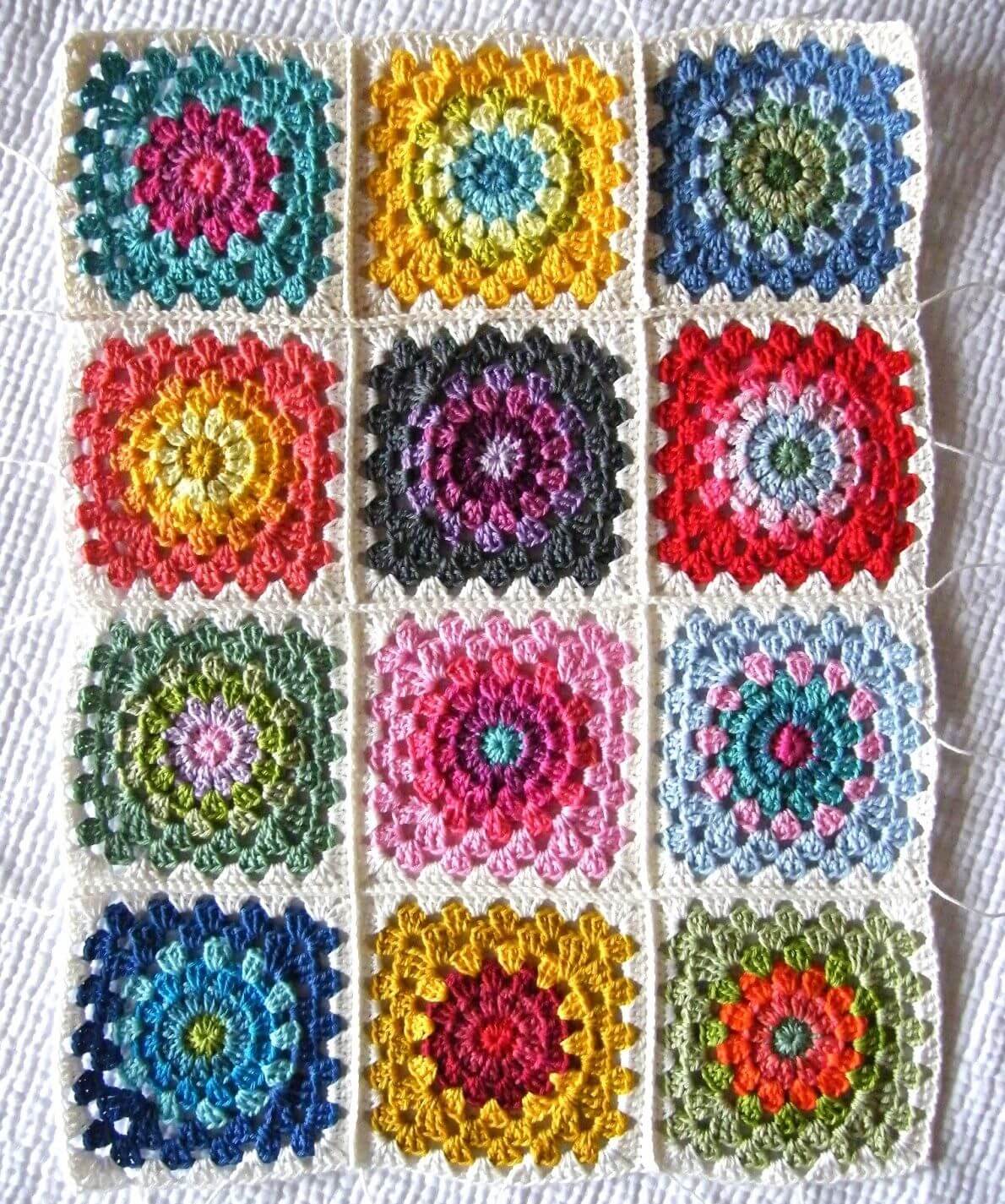 They have been around for ages and generations, this may be because of being easy to make, quick and it's also versatile. You also have a great way to use your yarn scraps.
10. Crochet Blanket Square.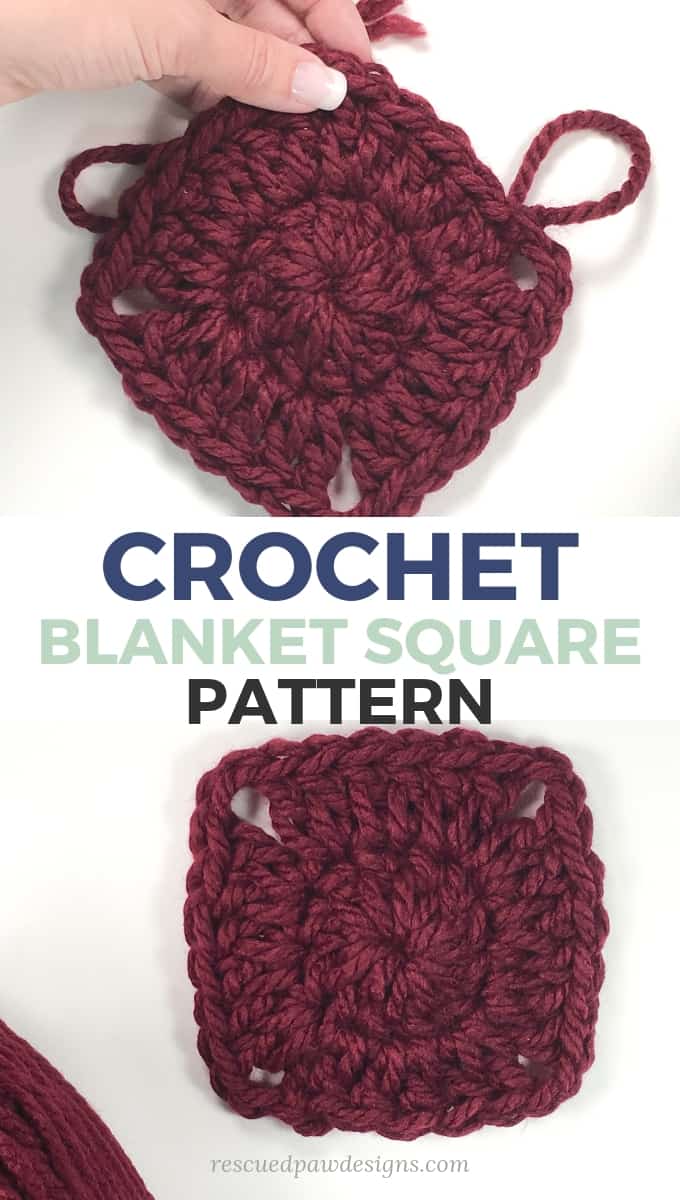 to make this crochet to be good, you will need three different colors of worsted yarn, a size H crochet and the last to be your time, to make one look good you will need a lot of time when making one. 
11. The Granny Flower Square.
With this, you tend to use your imagination in making one. It is the easiest crochet that can be made by everybody when the patterns and the steps are followed correctly.
12. Seriously Simple Granny Square.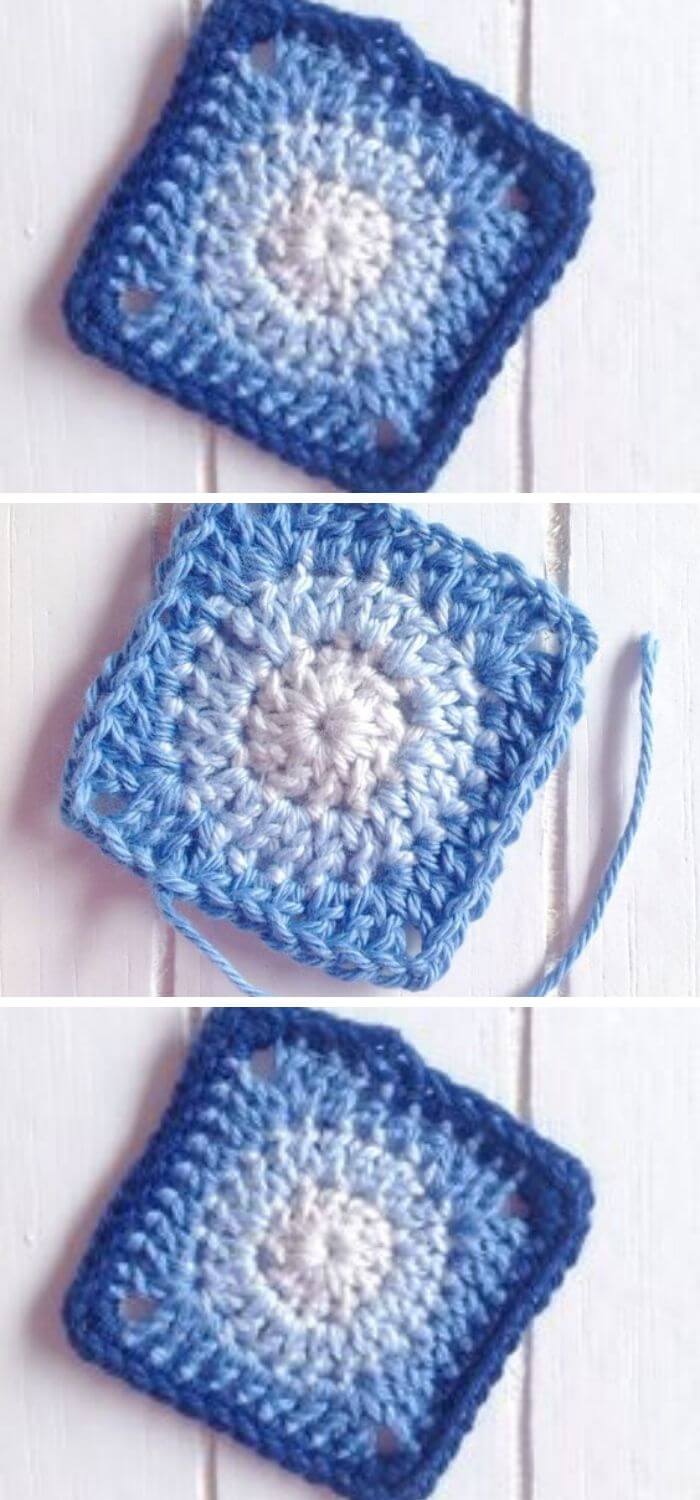 When making this Granny Square, you can use any yarn you have without including gauge in it, and also able to choose on the crochet hook to match.
13. Sunburst Granny Square.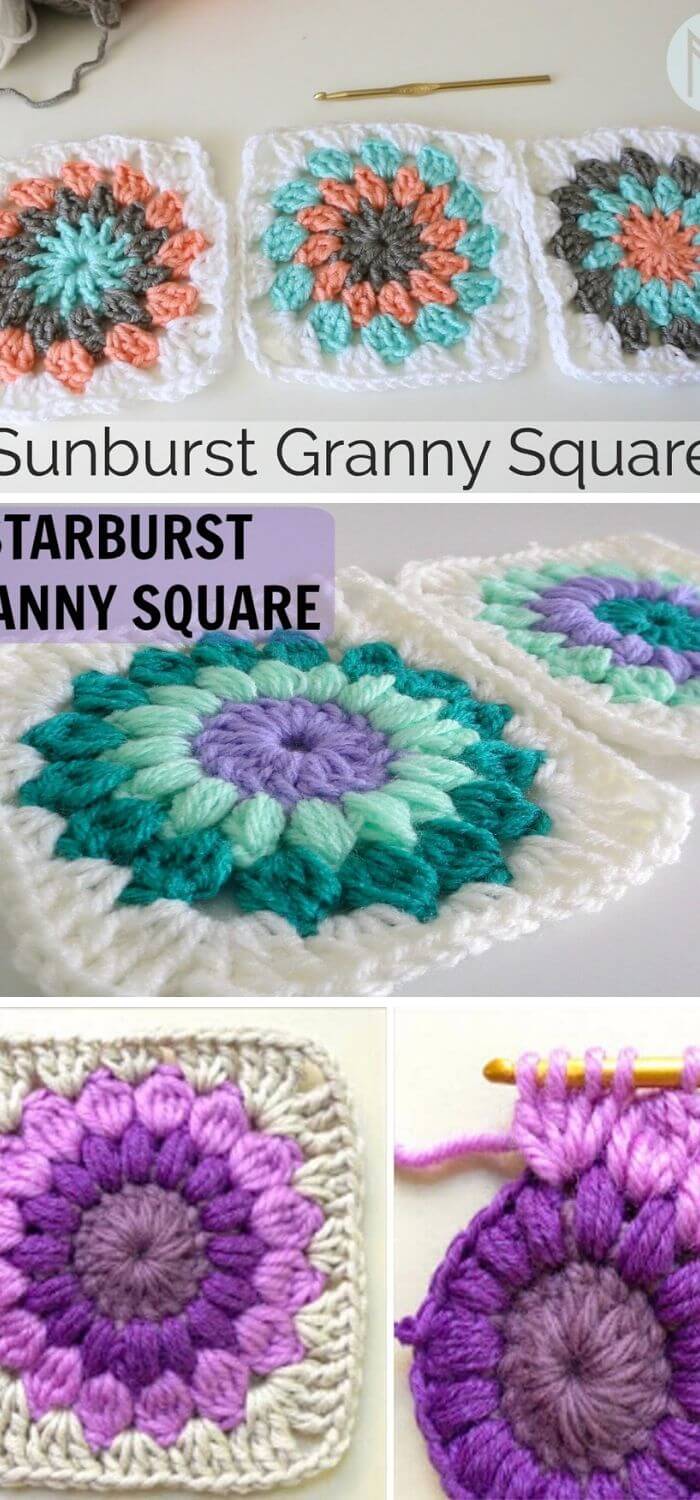 They are mainly made with chunky yarn and the results that are gotten are so cozy and plush. The main project that is behind this is the winter crochet project.
14. The Solid Granny Square.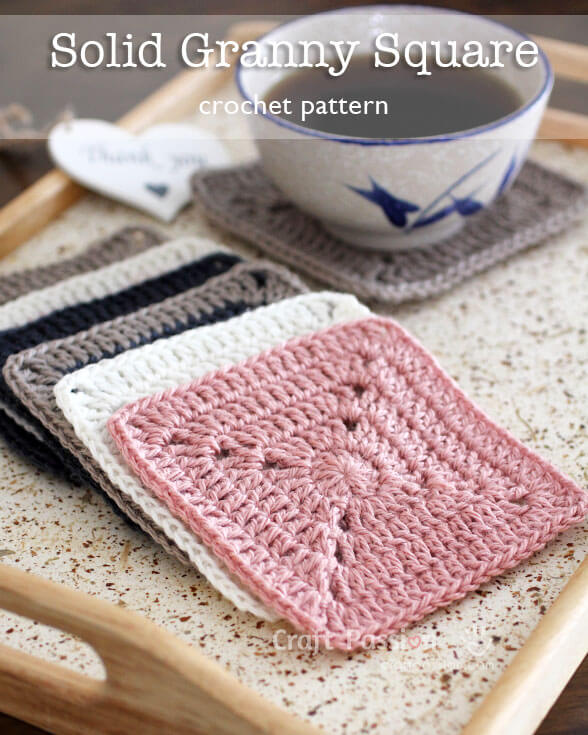 The solid granny square is easy to make since you can use up to the leftover yarn, change it into a beautiful granny square using just simple steps.
15. Basic Granny Square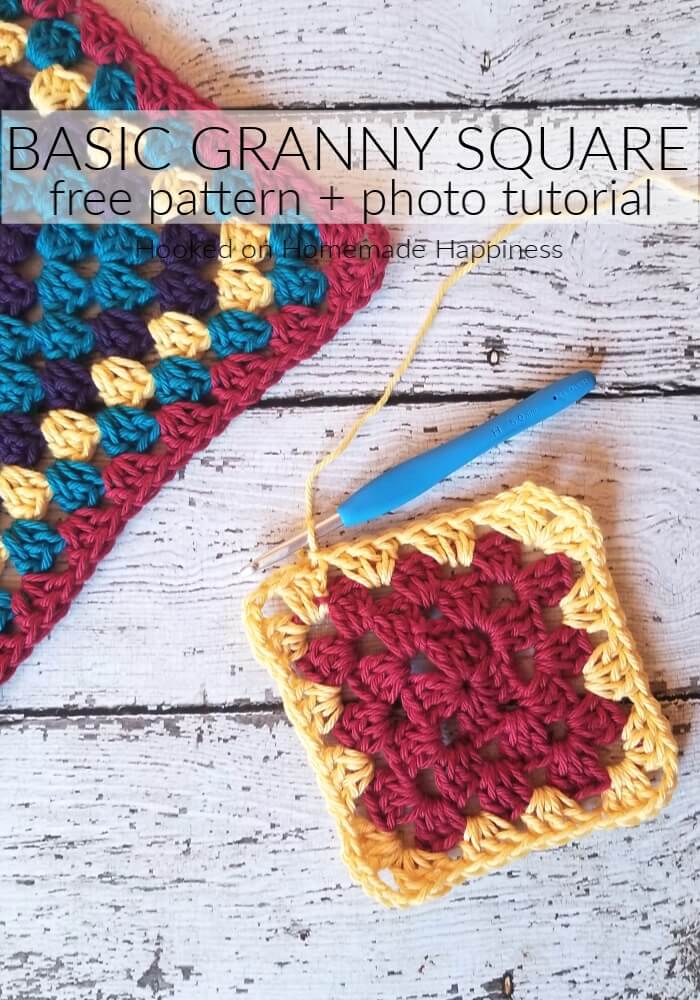 If you want to do any crocheting project then you will need to learn the basics. Basic granny square gives you the best basic tutorials, understanding the chain and the pattern of crocheting.
16. Easy Granny Square.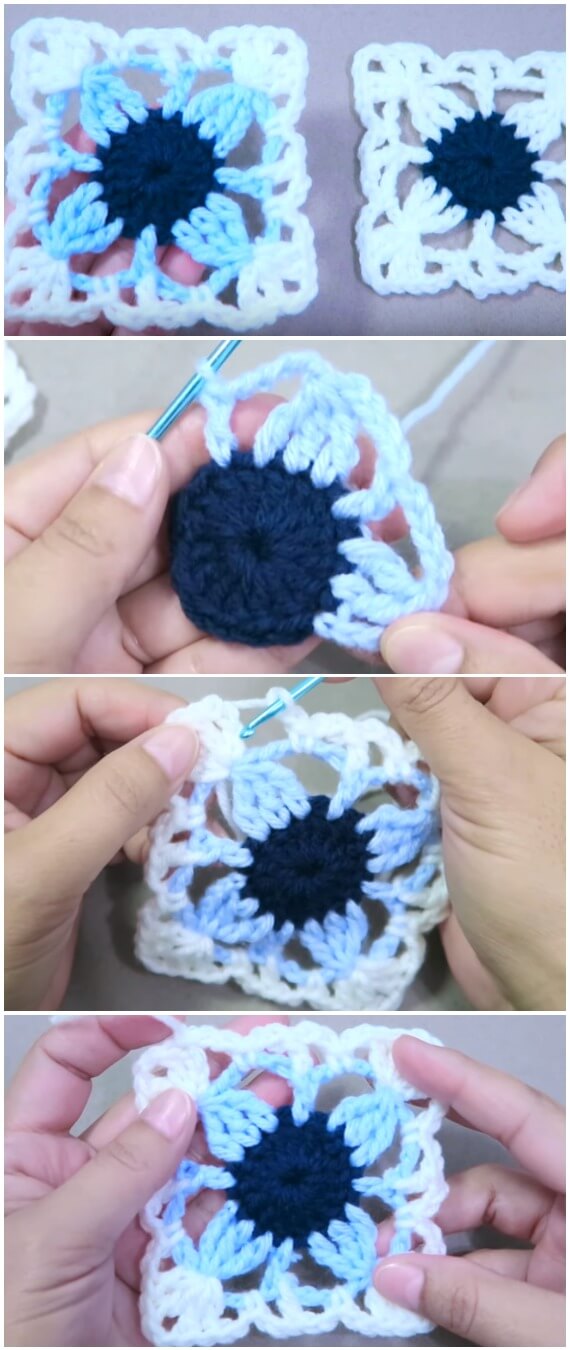 Easy granny square has a variation on the classic crochet granny square since they use the same first two rounds just as in making one on Basic granny squares then finishes up with two more rounds of the single crotched stitch.
17. The Ultimate Granny Square.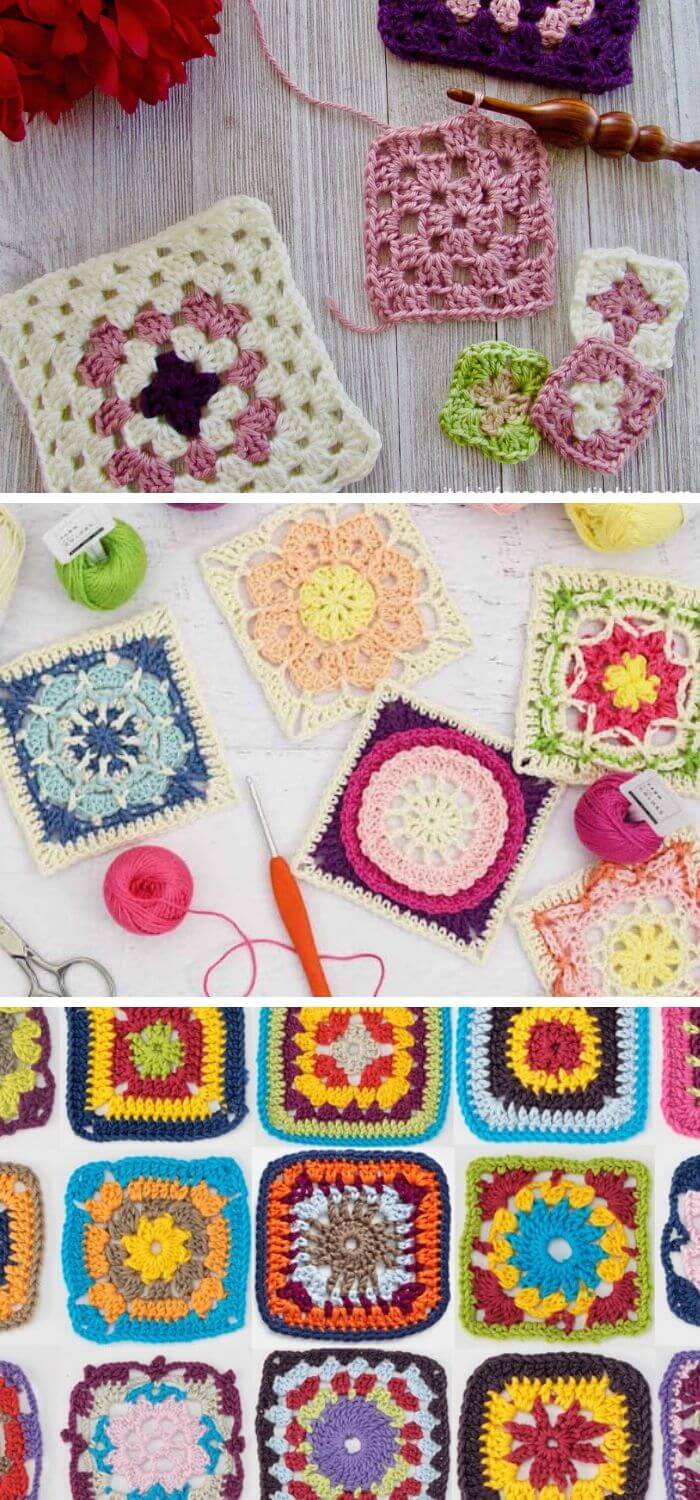 The main Motif in making this is the building block. It consists of more complex granny square variations. The main advantage of these granny squares is that they are fashionable and versatile. One can be able to make booties from it, skirts and also purses.
18. Lily pad Granny Square.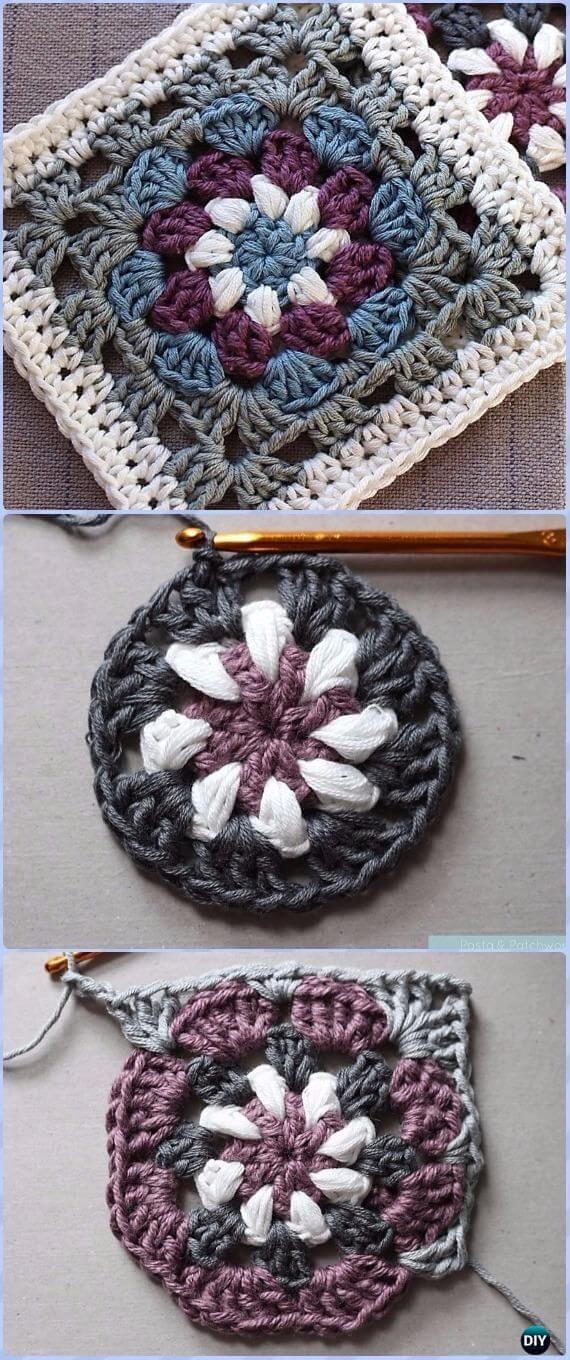 Lily pad granny square is simple but challenging from the list of granny square patterns. If you are up for a challenge then this is the best for you.
19. Block Granny Square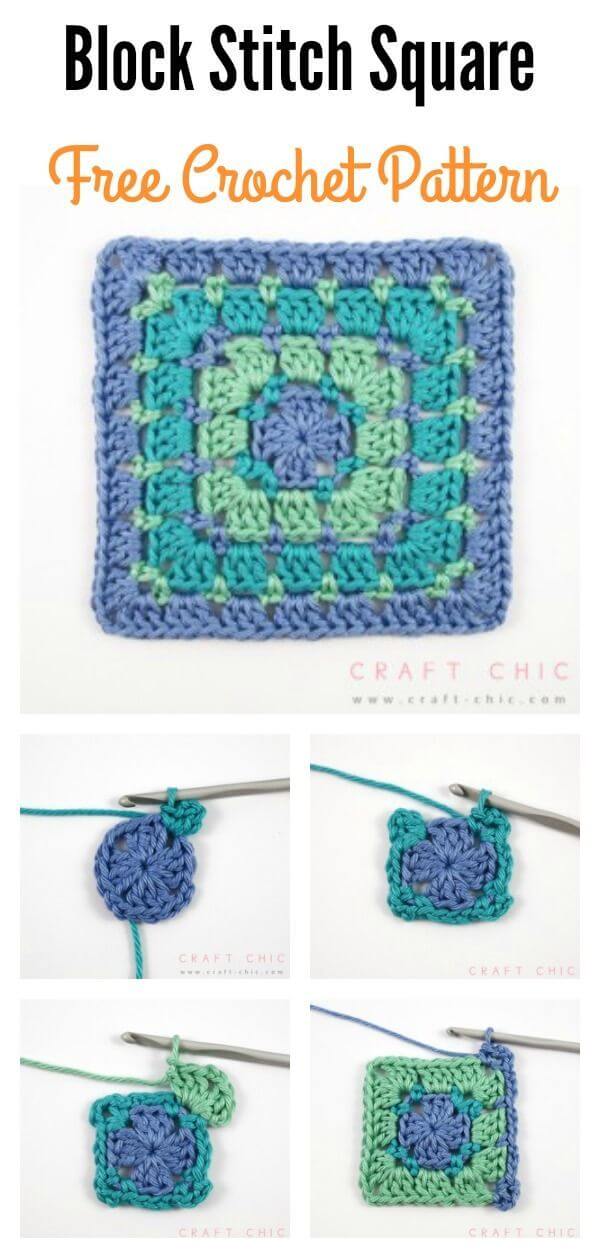 Block granny square the ideal crochet for learners. It has simple steps and patterns that enable one to understand what he or she is doing. To begin you will put them together to form a blanket and gradually you will make forms of different things.
20. Granny Square Rug Bedspread.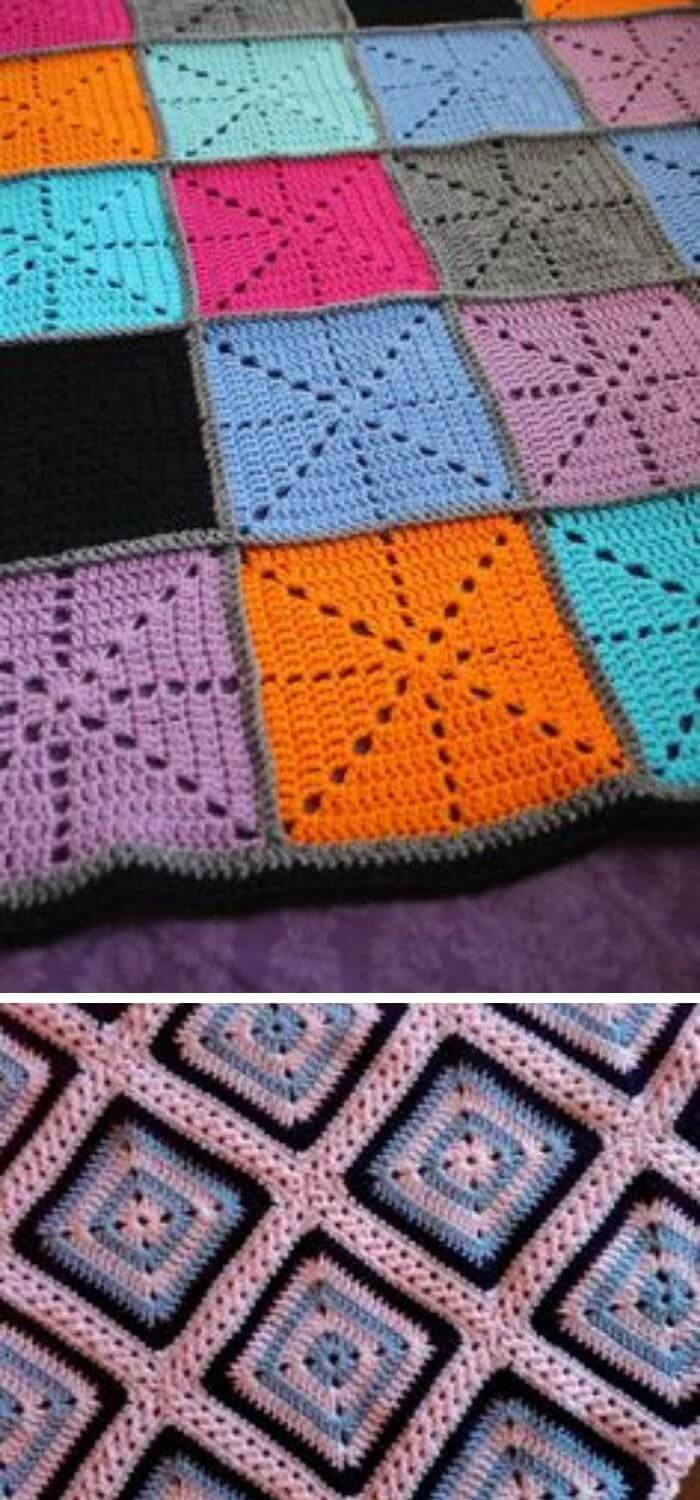 It's easy to make crochets that combine traditional and solid granny squares. 
Conclusion
using the patterns that are there you can make any Granny square pattern that is listed above according to your style.