Are you looking for an easy to follow pattern that you can create at home? Try the following 15 crochet flower blanket patterns.
They are elegant crochet projects that will favor both the experts and the beginners. They are free patterns that use crocheting skills to design a rare crochet blanket.
1. Crochet flower blossom afghan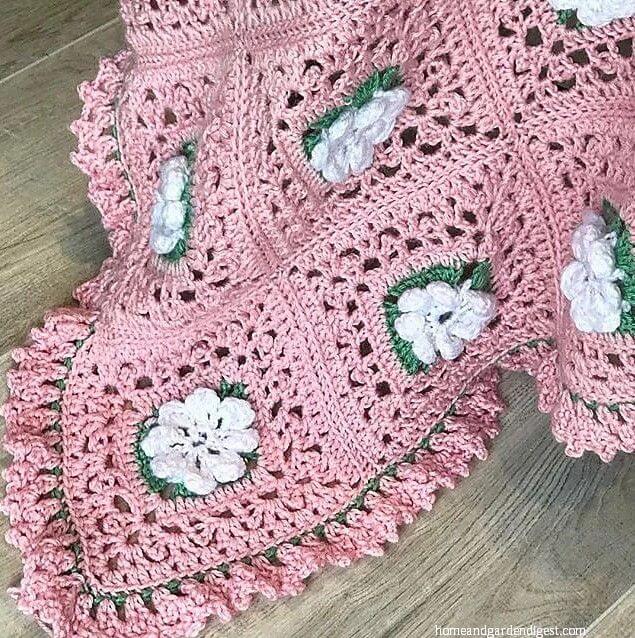 You will need a bunch of granny squares to design the crochet flower blossom afghan blanket. The blanket is an enticing ad you will admire the lacy edge finish after sewing the granny squares together.
It is easy to follow a design that needs reachable crocheting skills for it to work. Try it from the link below.
2. Flower power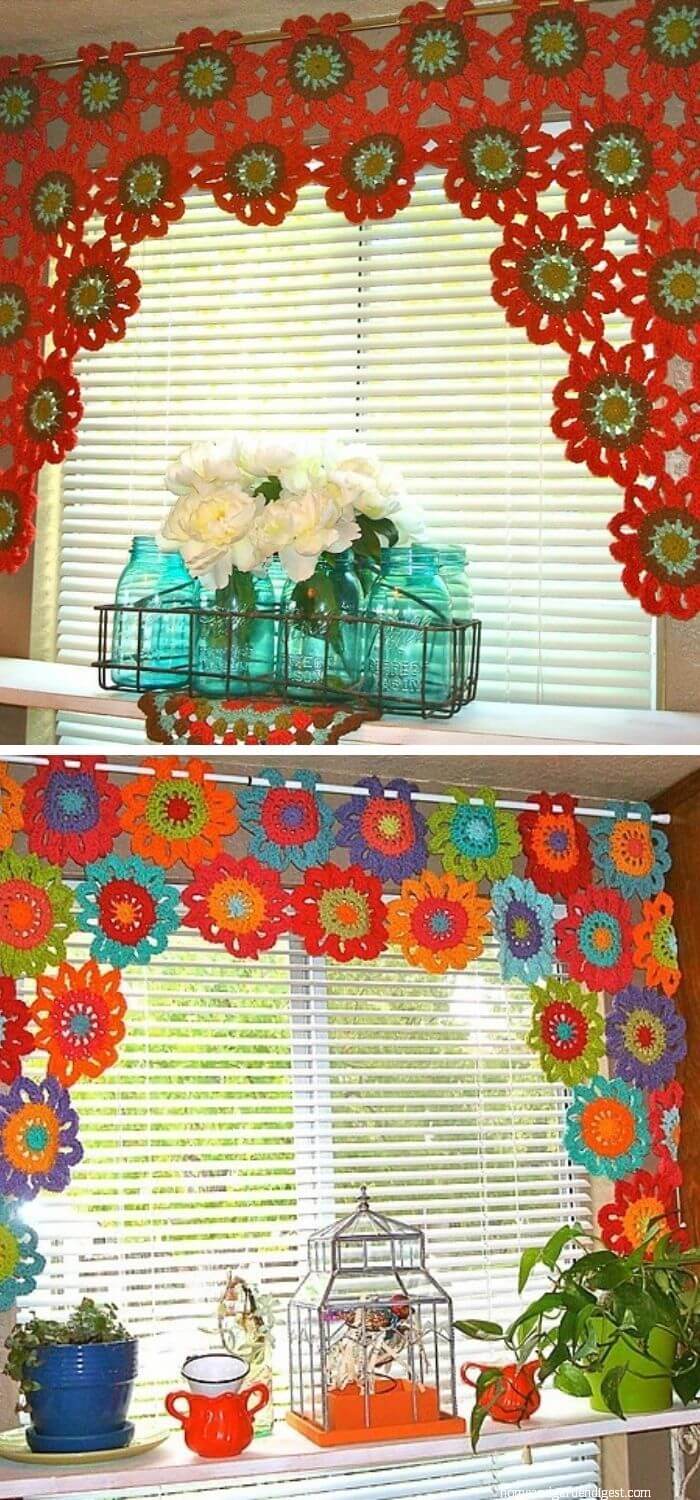 Flower power is a beautiful crochet flower blanket that makes use of cute flowers. Everything with this crochet looks good, and it is easy to work on it since it takes a short time to get it ready.
3. Floral beauty Throw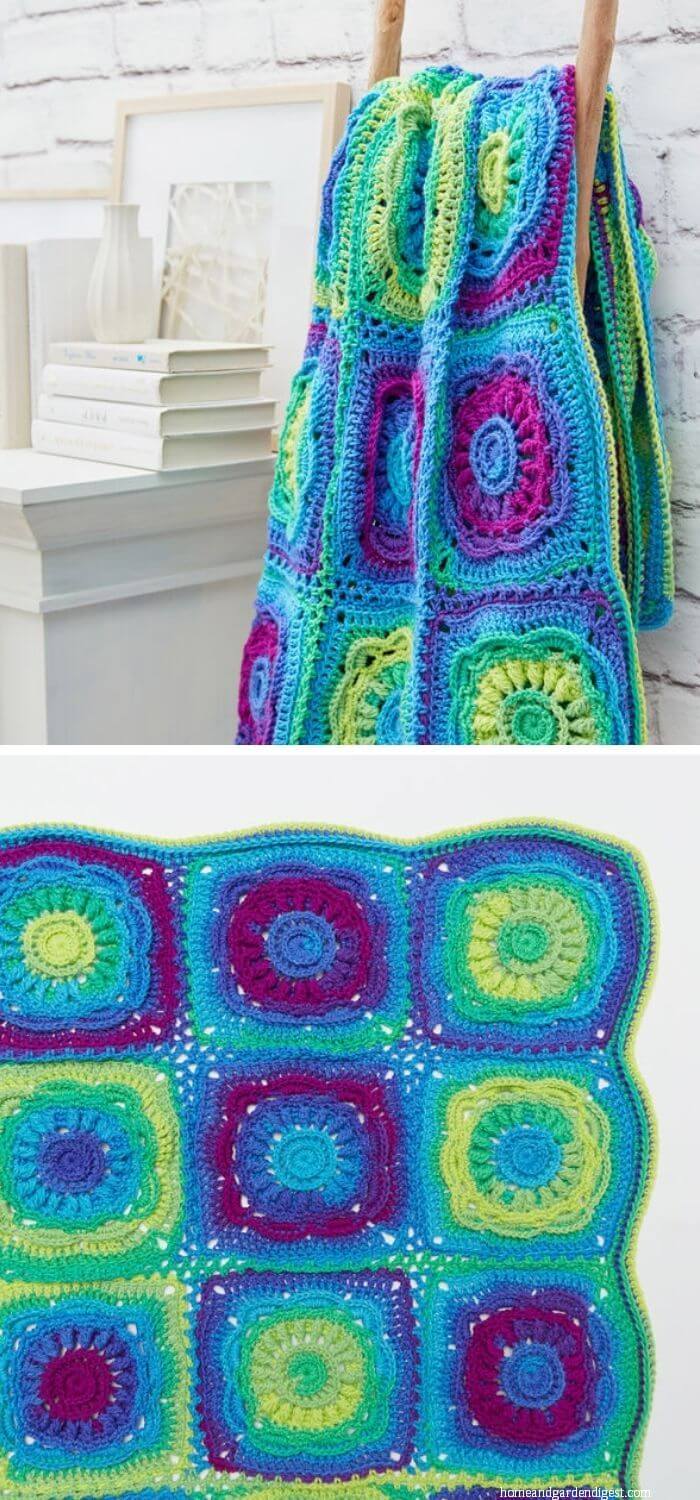 The available number of blankest is quite overwhelming. A floral beauty crochet blanket does have all the qualities you expect to see in a crochet blanket. It is the number of beautiful flowers that makes it look enticing. Why can't you try your crocheting skills with this free floral beauty flower?
4. The red heart flower field crochet blanket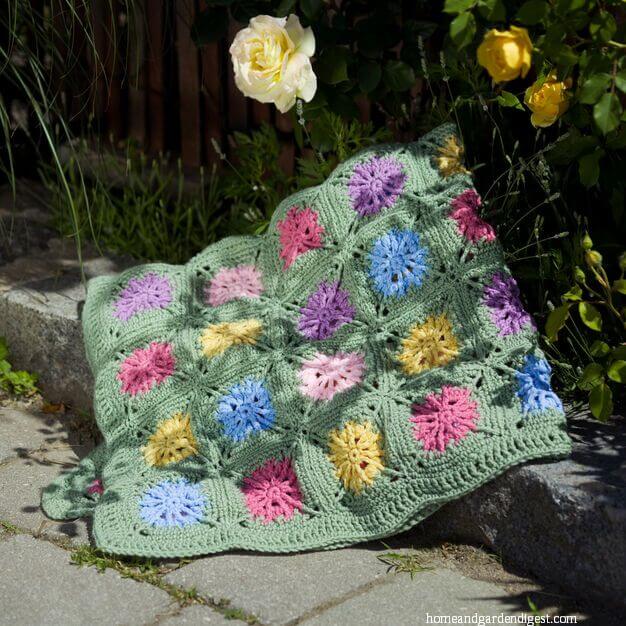 The flower field crochet is undoubtedly an excellent pattern that resembles a patch of wildflowers. If you are creative enough, it will be easier to come up with the crochet.
You will be determining the colors that you will want to have in your crochet blanket. You don't need advanced skills to do this because it uses common crocheting skills.
5. Fancy flowers
Many people believe that the fancy flower blanket is only for kids! It may be true, but you can always make something larger to fit an elder person. It has an excellent ombre effect and will be a favorite gift to your kid who enjoys flowers.
Be sure to make one for your kid and even the elderly friend. It is the best crochet blanket you can ever find.
6. Center flower afghan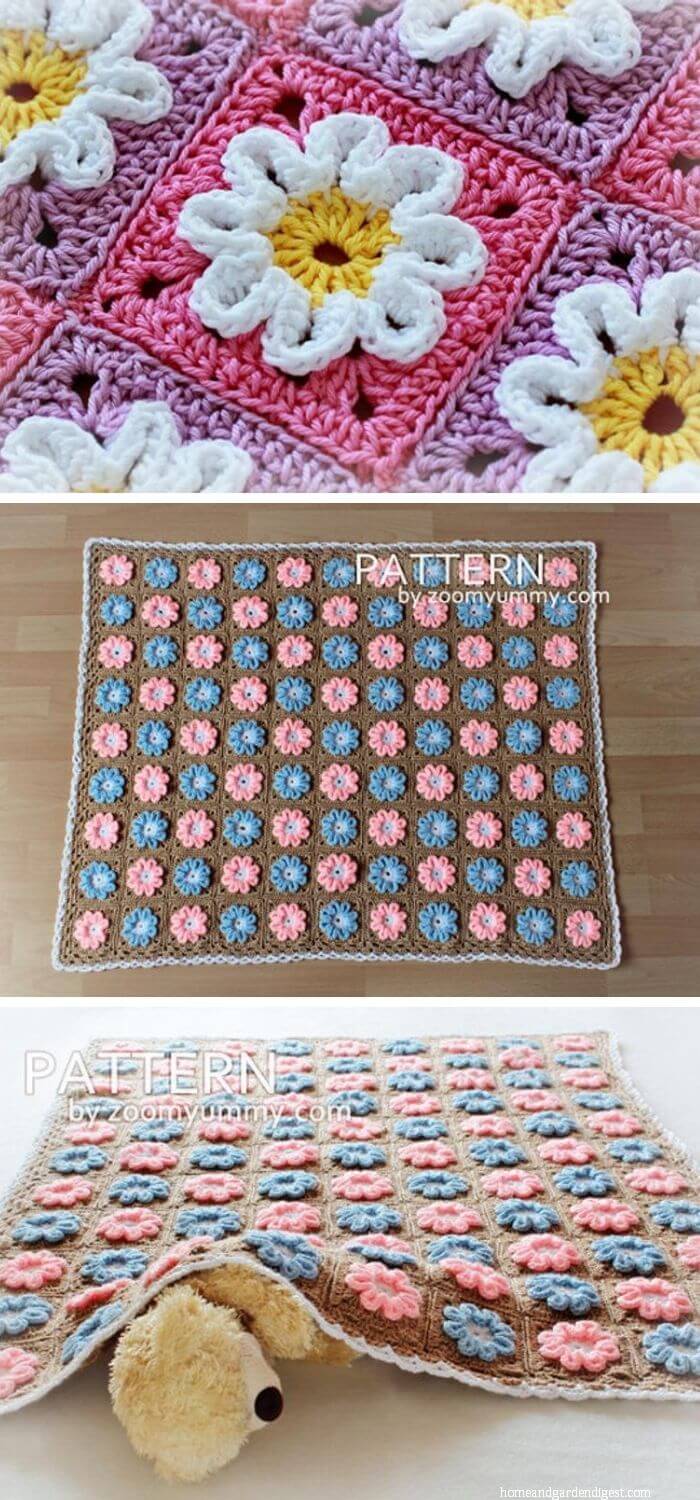 The center flower afghan is an excellent free crochet flower design that uses beautiful colors. The most outstanding feature of this crochet flower blanket is the vivid colors that give it a jewel appearance. You can check the stitching steps from the source link below and see if you can design something new for the valentine.
7. Blush rose afghan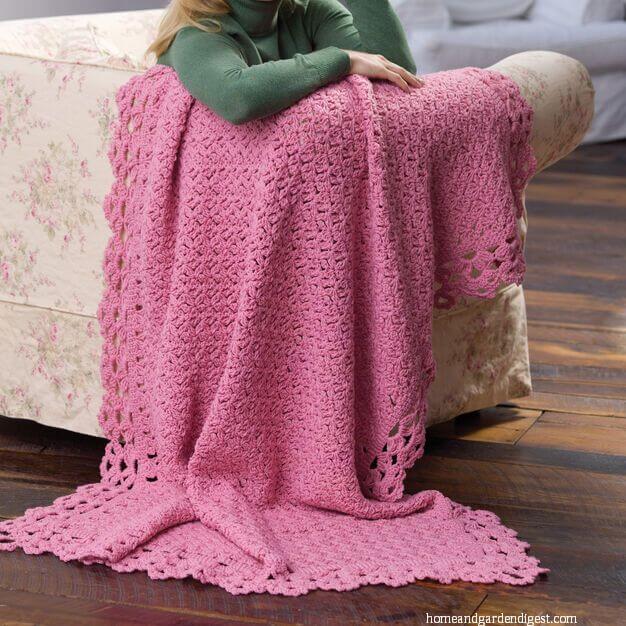 The blush rose afghan crochet blanket is another excellent project you can try at home. You will need a double-strand yarn to make this rare gift. It is admirable because it makes use of other crochet patterns. The crochet uses granny squares where they arrange it in a diamond shape.
8. Demelza crochet blanket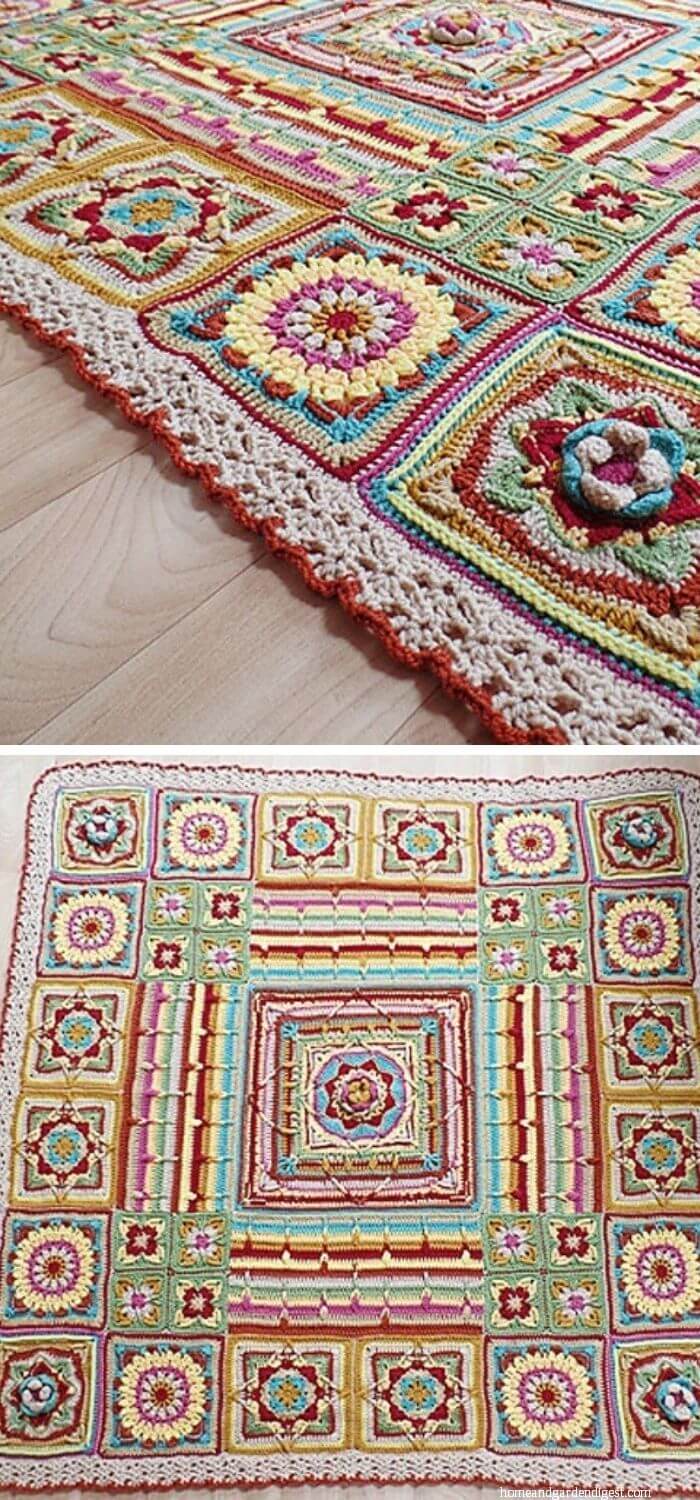 If you like the granny squares, and flower squares, the Demelza crochet blanket will have all that. The fun does not just end there; you will still have access to a ton of colors and a variety of flower sizes.
It is a free crochet blanket that will please you considering how cute it will be when you use it to cover your bed.
9. Follow your heart crochet blanket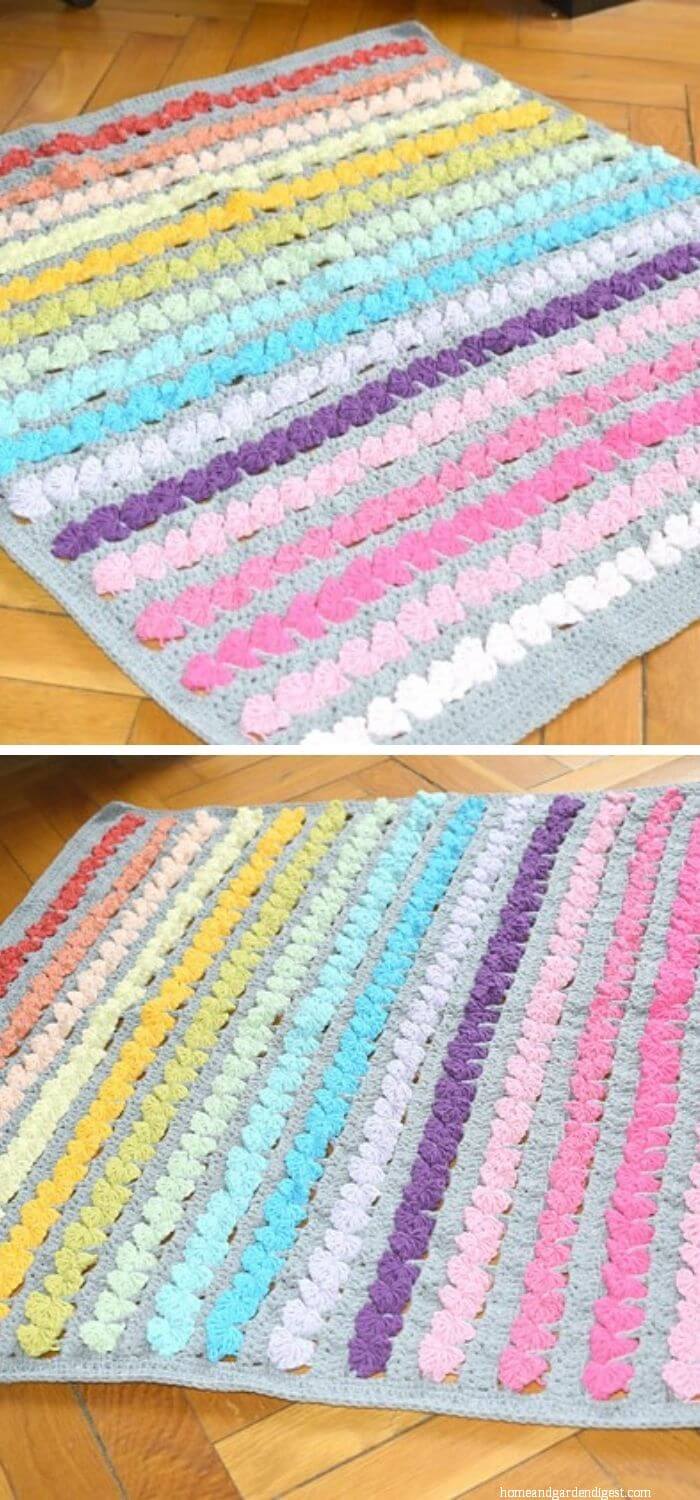 Follow your heart crochet blanket do have pretty stripes
With a texture. The repeating heart shape will then add to beauty because everyone admires the heart flower. The follow your heart crochet heart is the best valentine gift for your soul mate. You can crochet it for yourself or make an order.
10. Rose field baby blanket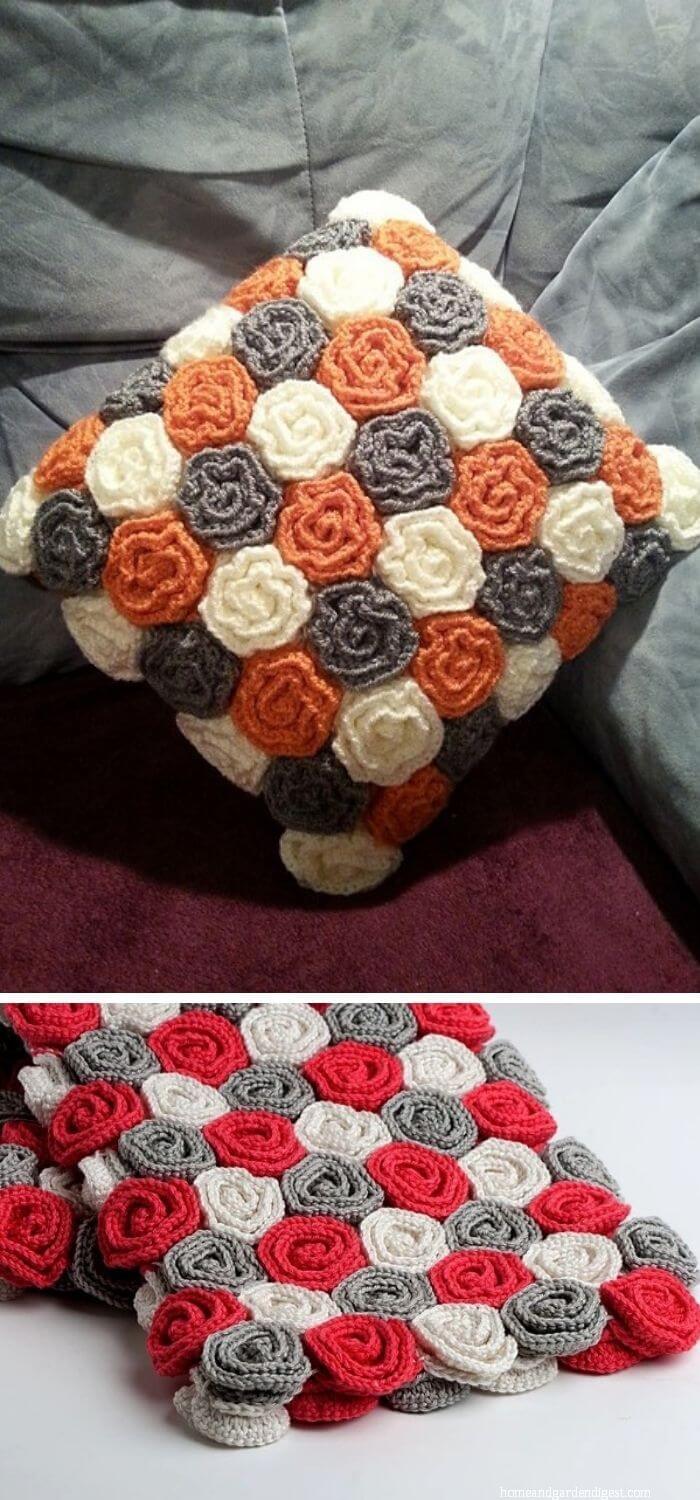 Rose field baby crochet is among the cute crochet ideas that you can ever find. Rose fields do have a characteristic texture of roses that makes them unique from the rest. It is a free pattern that uses lots of colors to design a single crochet flower blanket.
If you are still wondering about the best crochet pattern that you can have for valentine, then the rose field baby blanket is a real deal.
11. Kennedy's flower blanket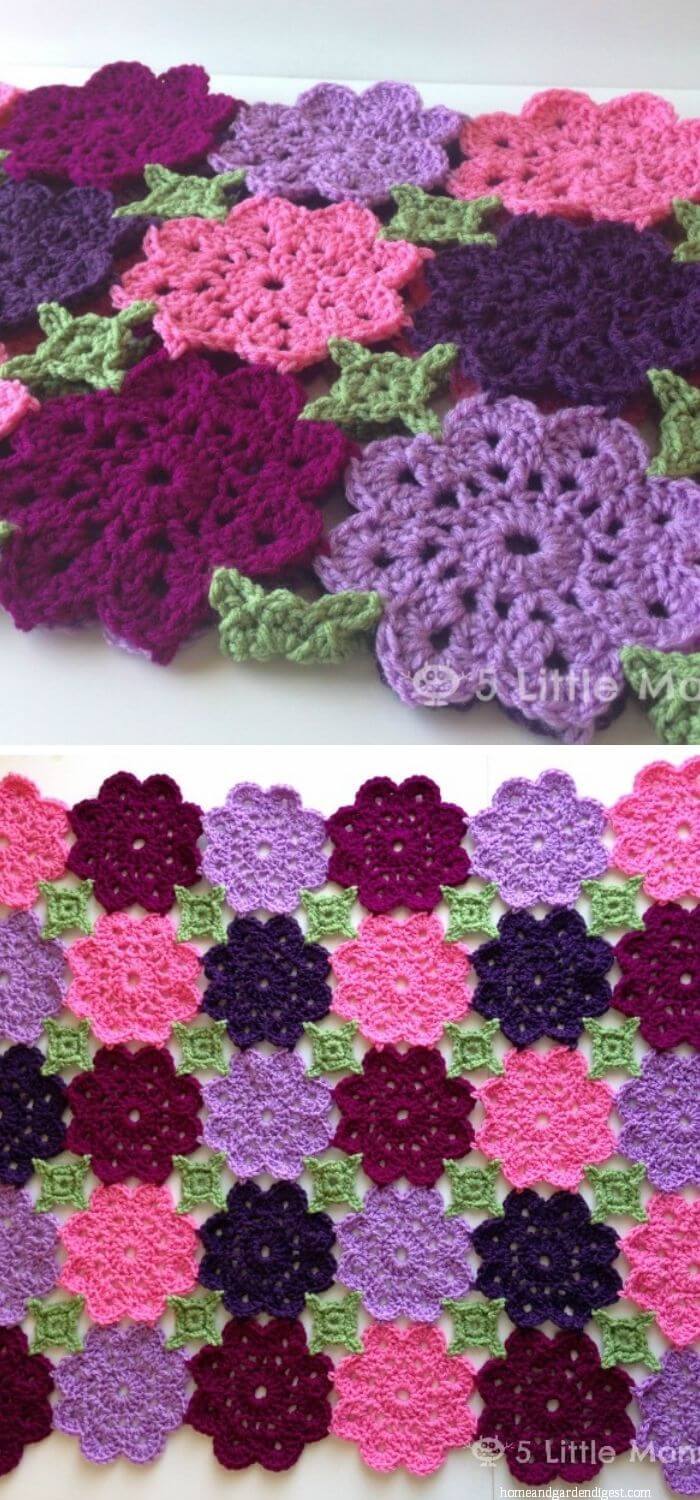 Something is outstanding with the little monster's flower blanket crochet. The mixture of large and small flowers makes it look appealing. Flower choices, colors, and the general stitching rules are reachable, and it won't need a lot of stitching skills to get this done. You only need multiple flowers and a way to join!
12. Puff stitch crochet flower blanket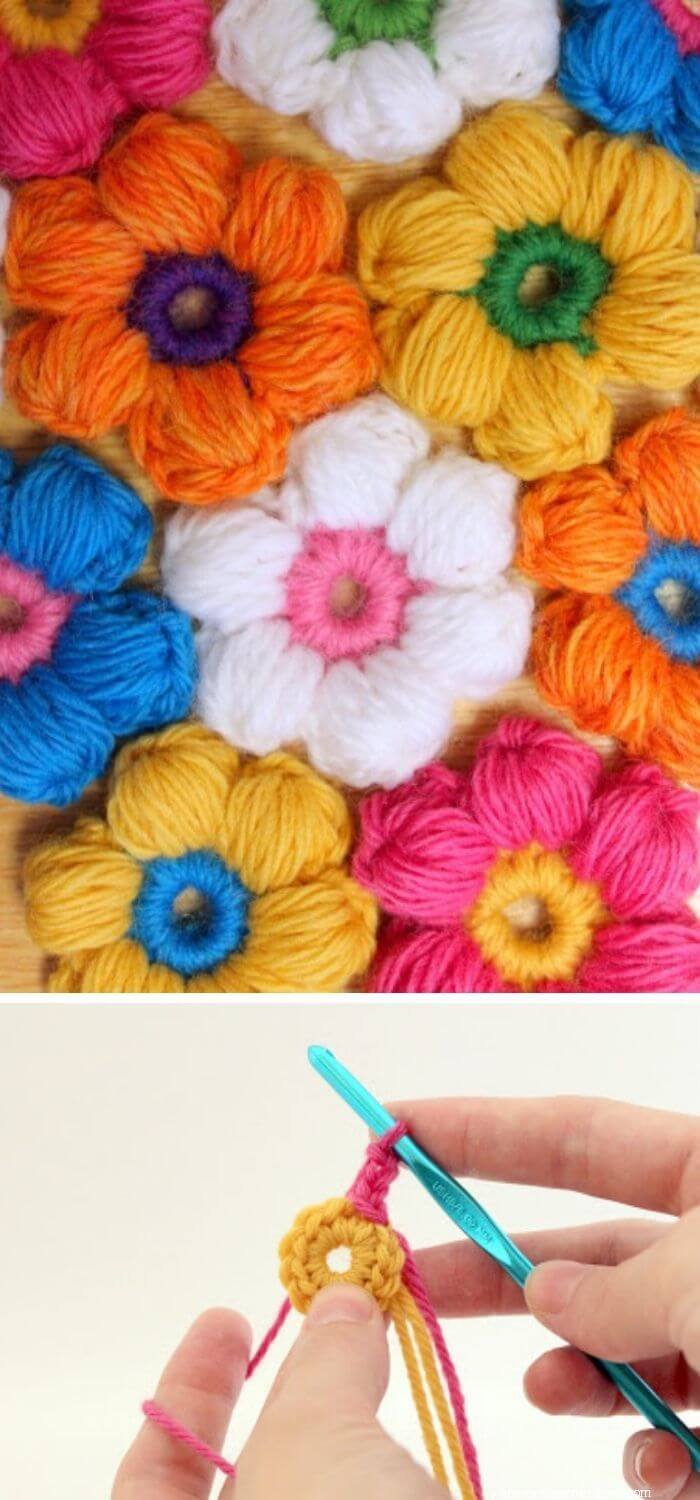 This crochet flower looks nice. You can check the stages that you will be following when making this cute puff stitch flower blanket. Everything appears to be lovely from stage one to the last of joining the flowers to make a crochet flower.
13. Crochet daisy afghan flower blanket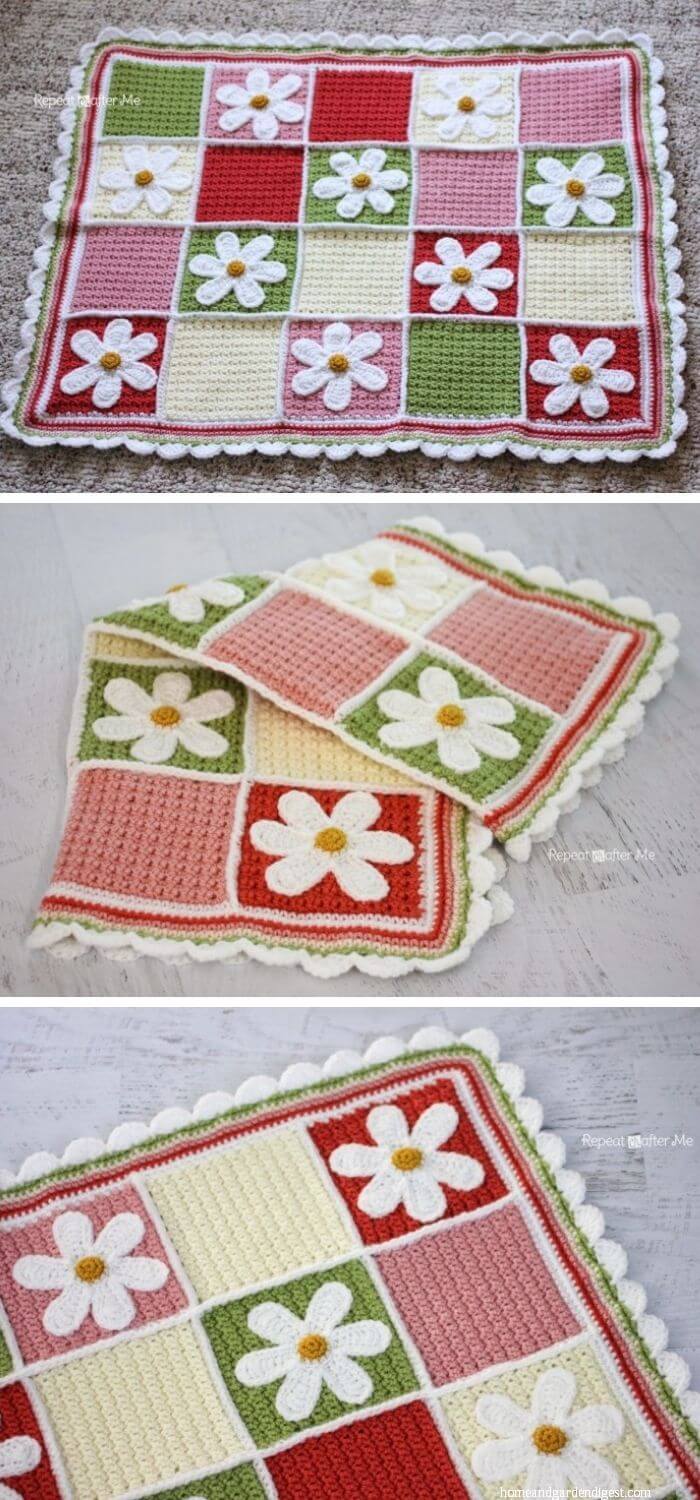 Crochet daisy flower blanket is yet another wonderful flower blanket that has all it takes to rank best. It uses the large granny squares with a flower in the middle. The granny squares are then joined together to form a beautiful daisy crochet flower blanket.
Source: https://www.repeatcrafterme.com/2014/04/crochet-daisy-afghan.html
14. Crochet vintage daisy motif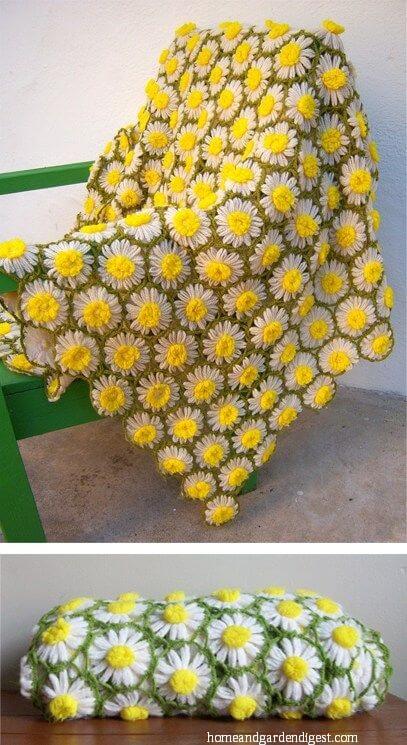 Some users do have an obsession with the vintage daisy motif. The truth is, it is possible to crochet a vintage motif even when you are at home. This crochet is available on most of the platforms, and for sure it is a real deal when you make it for your grandma or a friend.
Source: https://www.hellospeckless.com/crochet-pattern-vintage-daisy-motif/
15. Crochet African flower blanket free pattern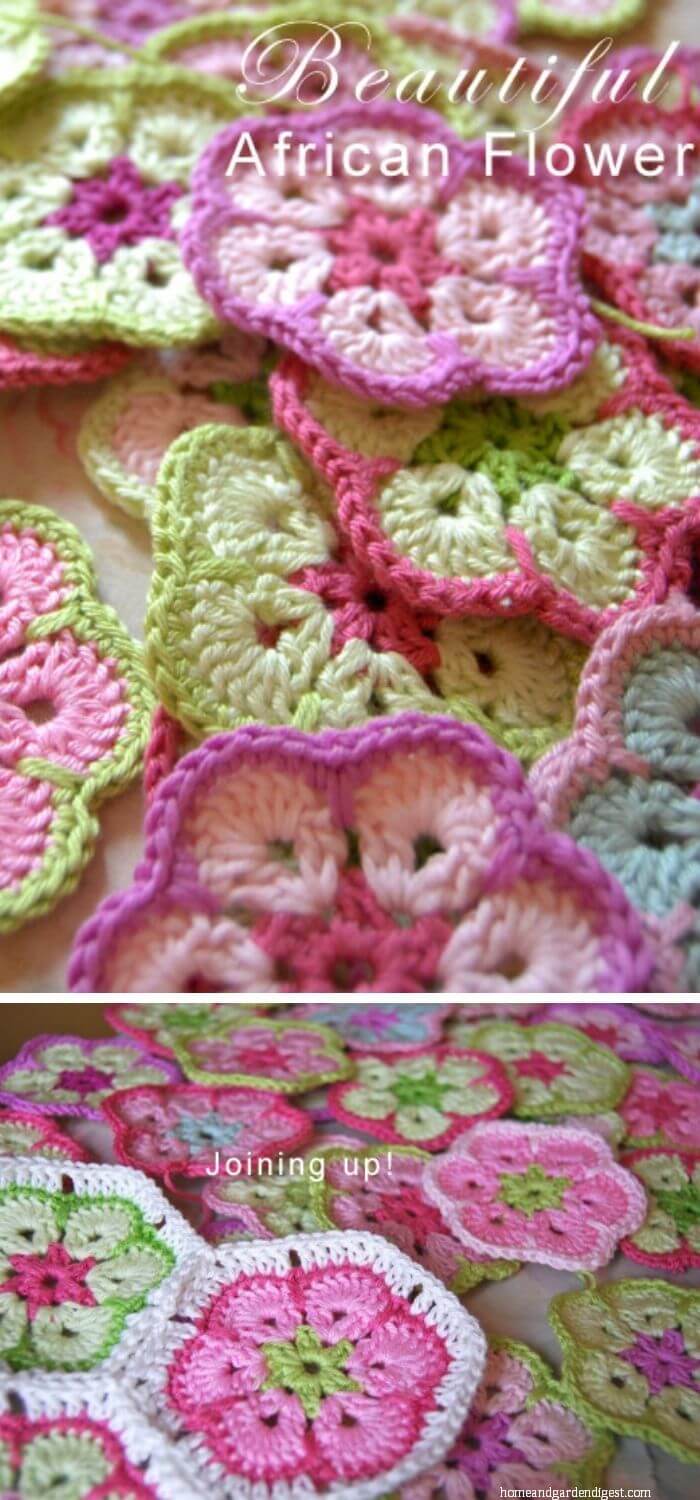 You cannot talk about the crochet flower blankets without mentioning the African flower blanket. It the best crochet that uses cute wildflowers. It won't be a big challenge coming up with the flowers because there is a real tutorial that will guide you step by step. Try this project at home and have something to present during the Valentine.
Source: https://www.craftpassion.com/crochet-african-flower-paperweight-granny/