Crochet hats with earflaps are the best projects that you need to get started. They are simple yet helpful crochet pattern ideas that will protect your ears during the cold seasons.
It could also be perfect when you are riding, and you don't want the wind to be blowing into your ears. Here are 15 free crochet earflap patterns that you can crochet at home.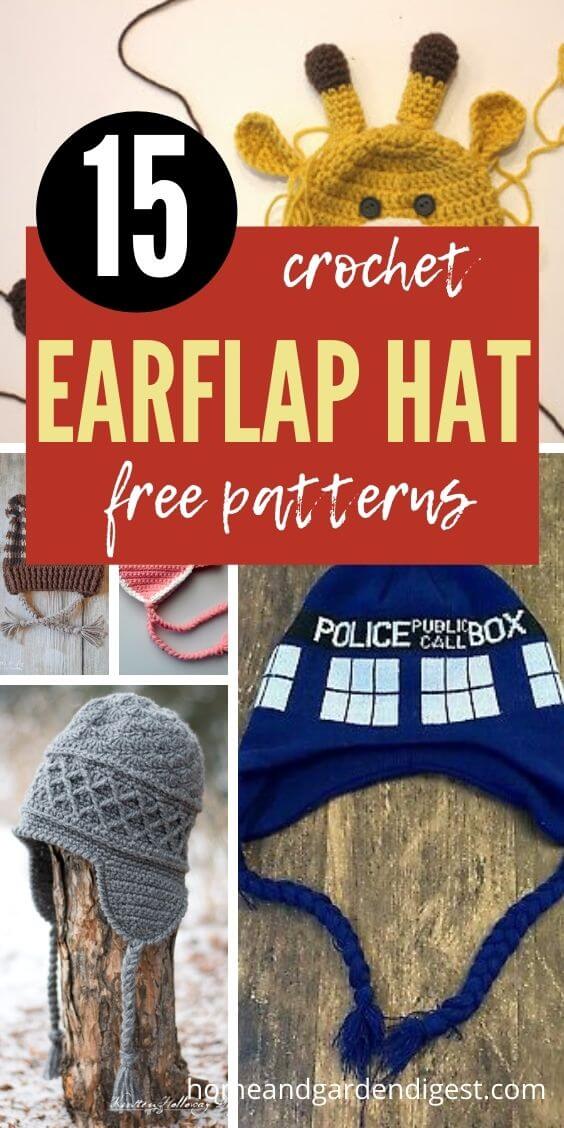 1. Half double crochet earflap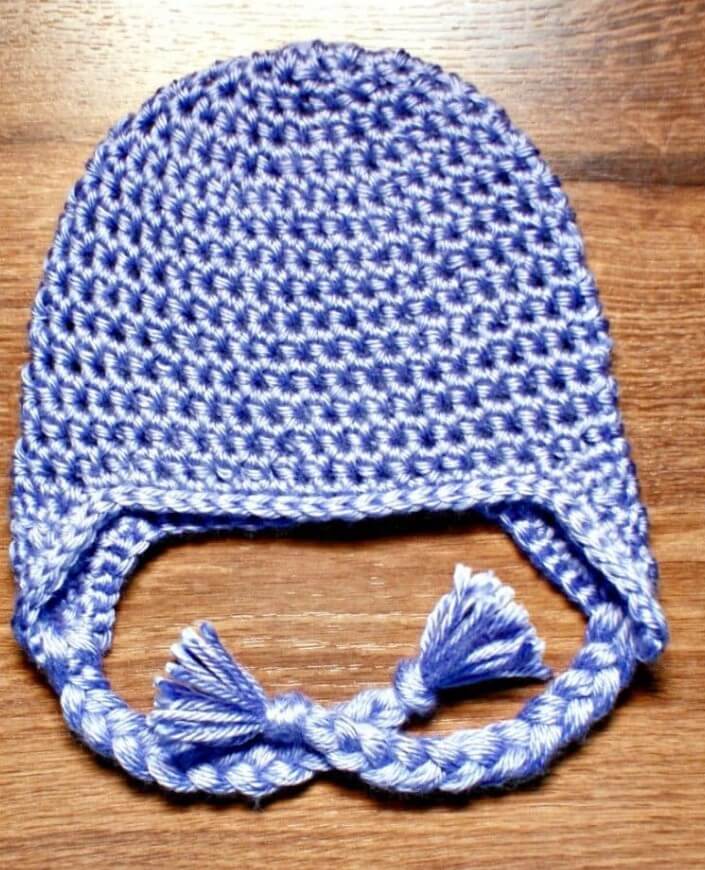 The half double-free crochet design from Ooombakwa designs ranks among the best free patterns that you can try. The hat pattern is beautiful and has all the specific details for crocheting from the source. Try this little hat for your kid, and don't forget to have yours.
Source: http://www.oombawkadesigncrochet.com/2014/02/hdc-earflap-hat-pattern-free-crochet.html
2. Start stitch earflap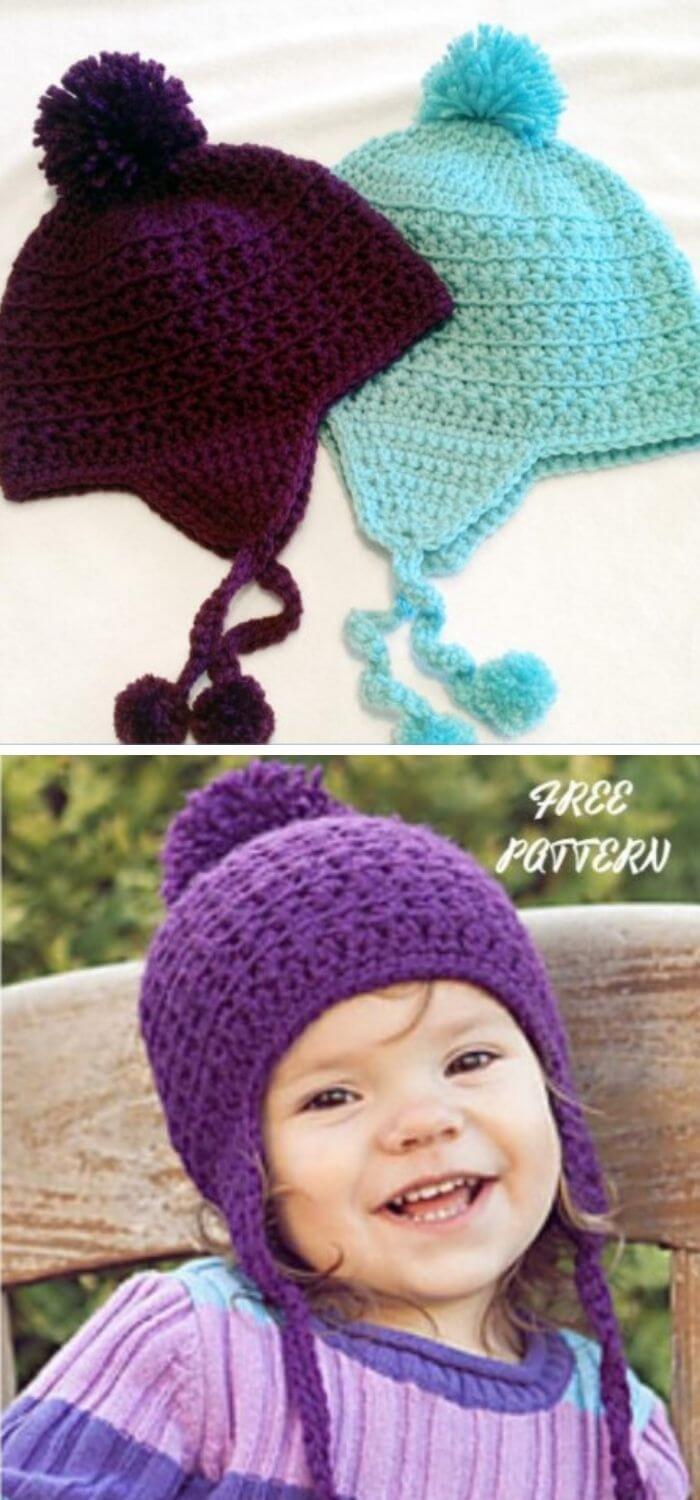 Here is a unique stitch that creates little starbursts designs in the rows. It is a winter hat that you can crochet because the stitching instructions are easy to follow. Take a look at the details from the source here.
Source: http://www.allfreecrochet.com/Hats/Star-Stitch-Earflap-Hat
3. The kidult hat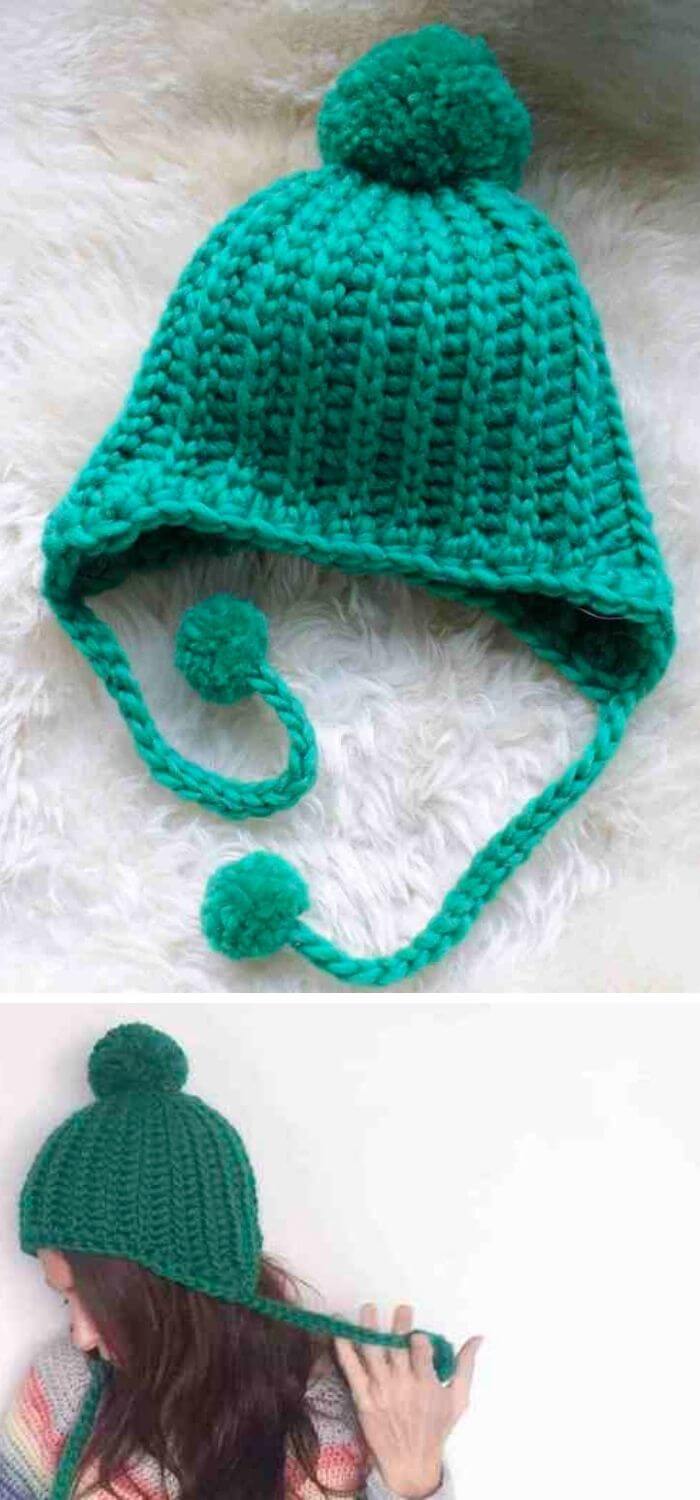 Kidult hat ranks among the best crochet hat patterns that you will find for free online. It is a cute winter earflap hat that will cover your ears and head during the harsh cold seasons. Check out everything you need to know when stitching it by referring to the link here.
source: https://doradoes.co.uk/portfolio/the-kidult-hat/
4. Newborn aviator hat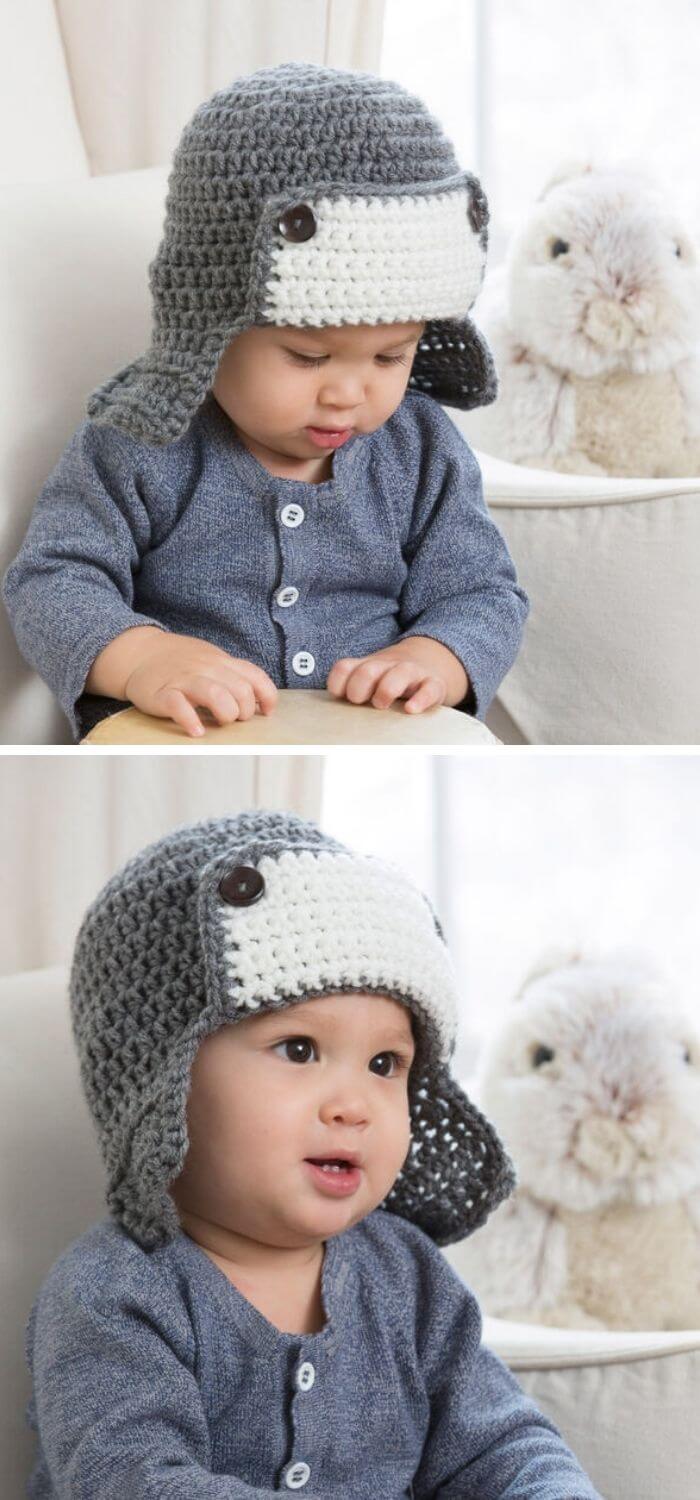 Among the many varieties of cute earflap patterns is the aviator hat. Everything about the crochet seems impressive, and the knitting steps are also reachable. Try it and refer to more information from the source here.
Source: https://www.yarnspirations.com/row-en/red-heart-little-lindys-aviator-hat/RHC0216-019335M.html
5. Seamless earflap hat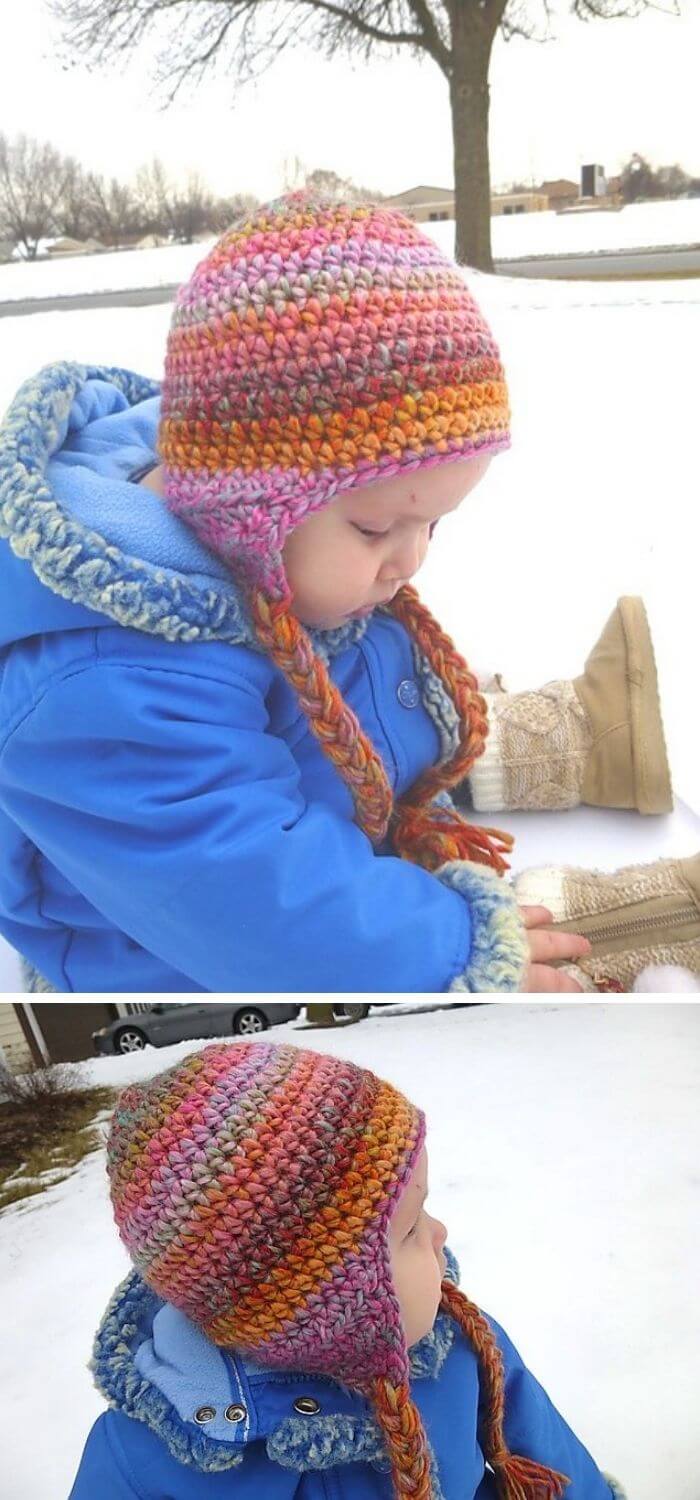 A seamless earflap hat ranks best among the best options that you can try. It is a beautiful hat that will protect you during the cold summers, and you will have every reason to enjoy the cold winters.
Source: https://www.ravelry.com/patterns/library/seamless-earflap-hat
6. Crochet penguin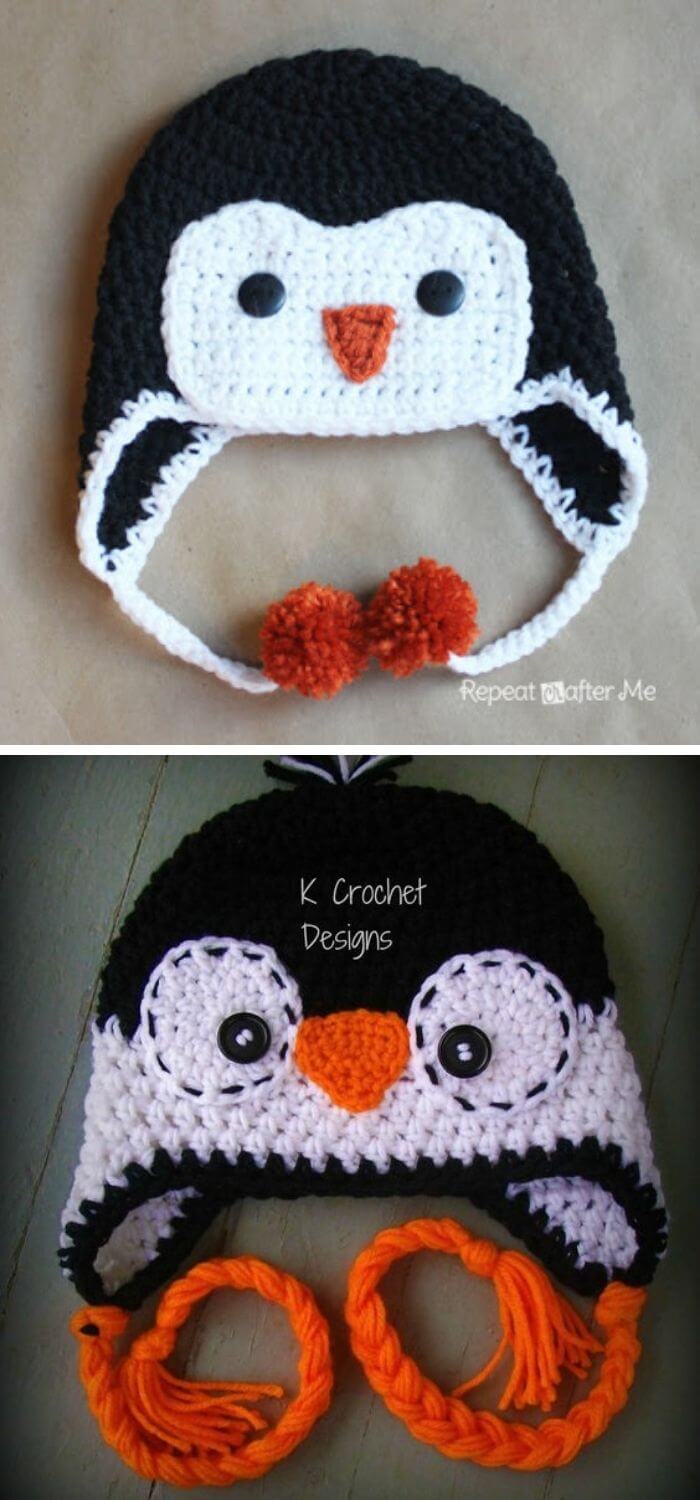 K crochet designs are beautiful. You will love their little cute hat with many colors and impressive features that will make your baby smile. You can refer to all the details from the source to get that easy time when you will be crocheting it.
Source: https://www.repeatcrafterme.com/2012/12/crochet-penguin-hat-pattern.html
7. Police box beanie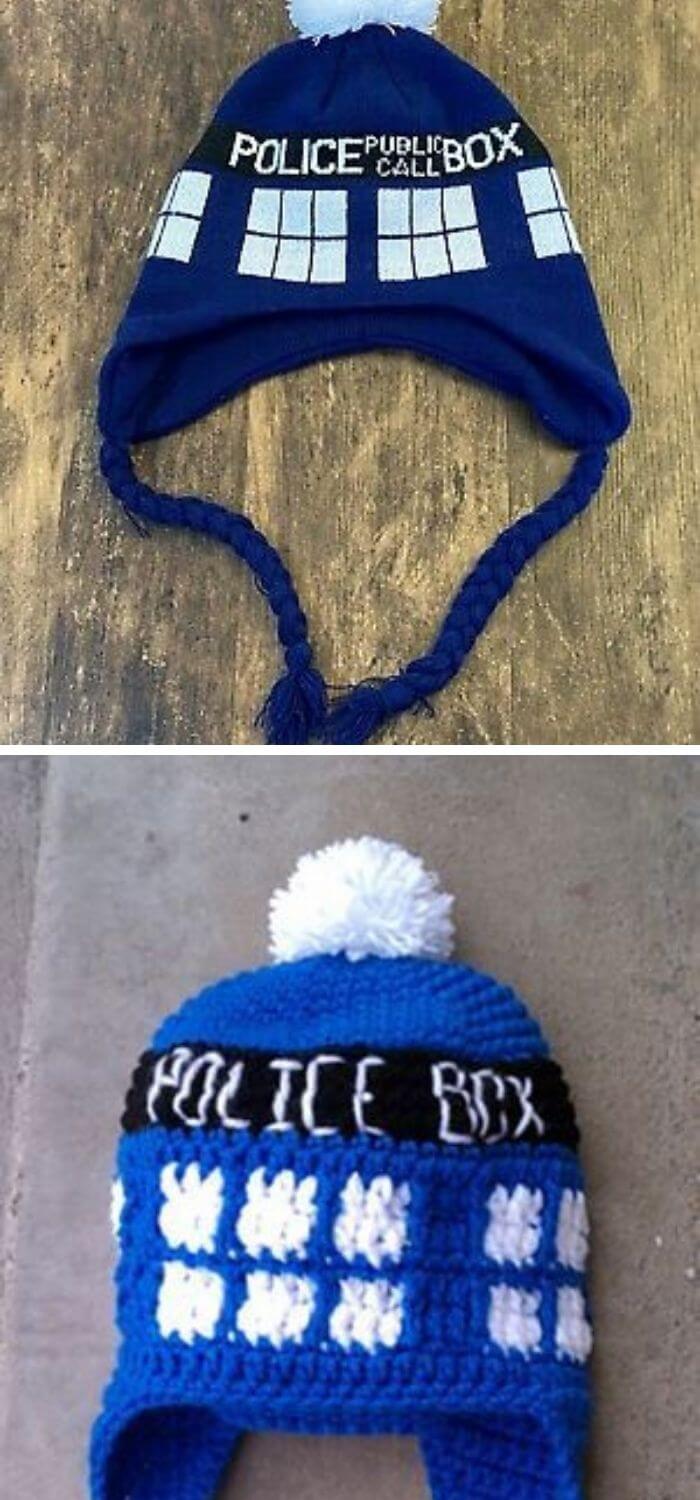 One of the things about earflap hats is that the earflap will always look nice, and adds to the beauty. It is the same with the police box, though you will have another thing to admire like copyright police box encryption.
Source: http://snappy-tots.com/police-box-free-beanie-pattern/
8. Crochet baby aviator hat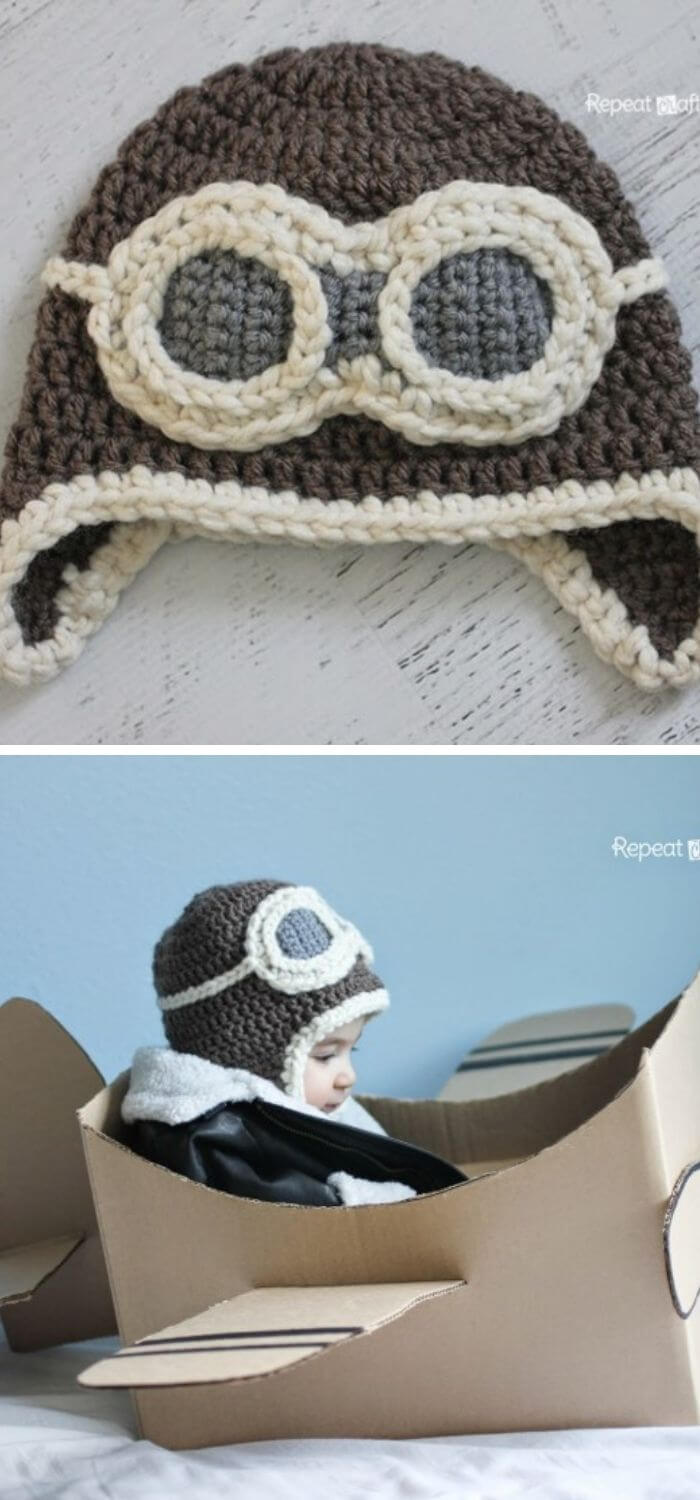 The crochet baby aviator hat is what you need for your baby this winter. You don't need to buy it from the store because it is a free pattern that you can crochet during your leisure time. It is a perfect gift for the baby during the birthday party.
Source: https://www.repeatcrafterme.com/2014/05/crochet-aviator-hat-pattern.html
9. Snow country ski hat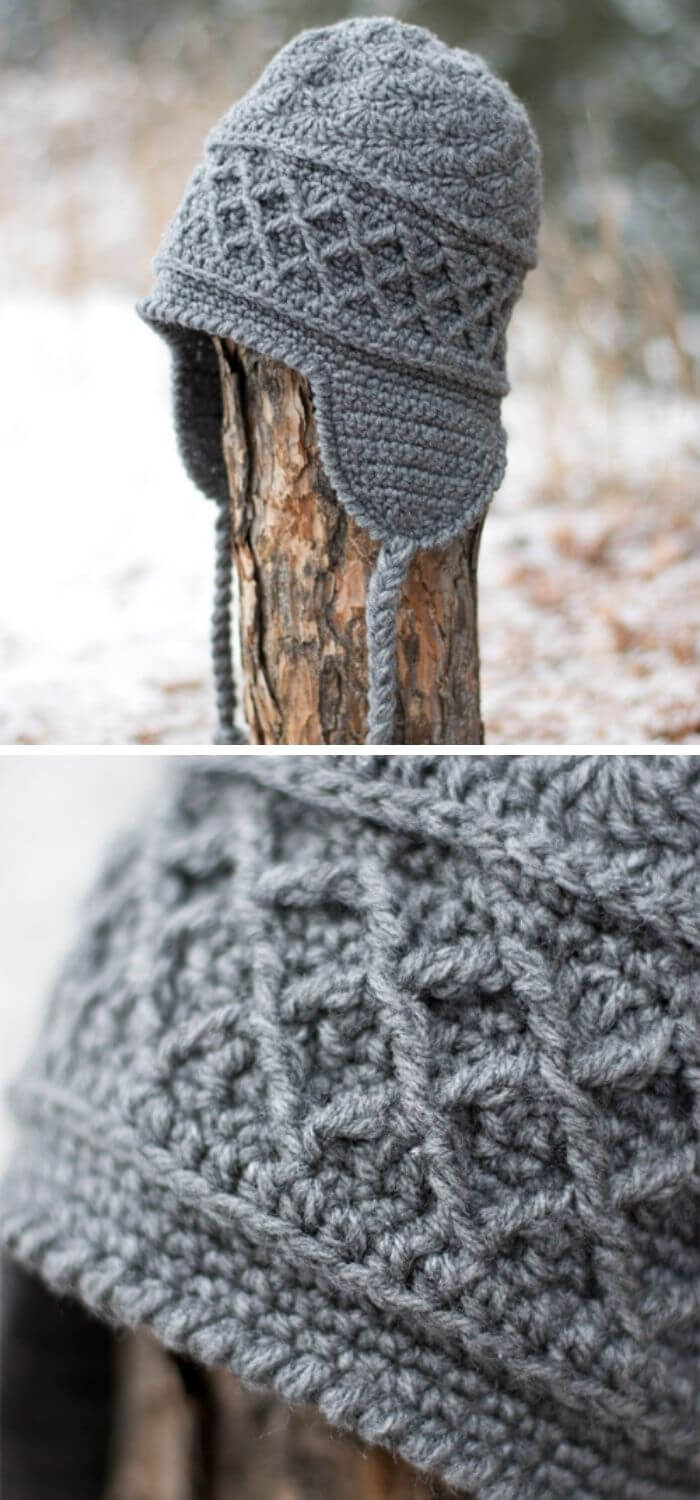 If you are looking for a free earflap hat pattern with a texture and beautiful stitches, you should consider the snow country ski pattern. It is a lovely design that is friendly for everyone who wishes to crochet. Check the knitting instructions from the source.
Source: http://kirstenhollowaydesigns.com/2016/02/pattern-snow-country-ski-hat.html
10. Toddler earflap hat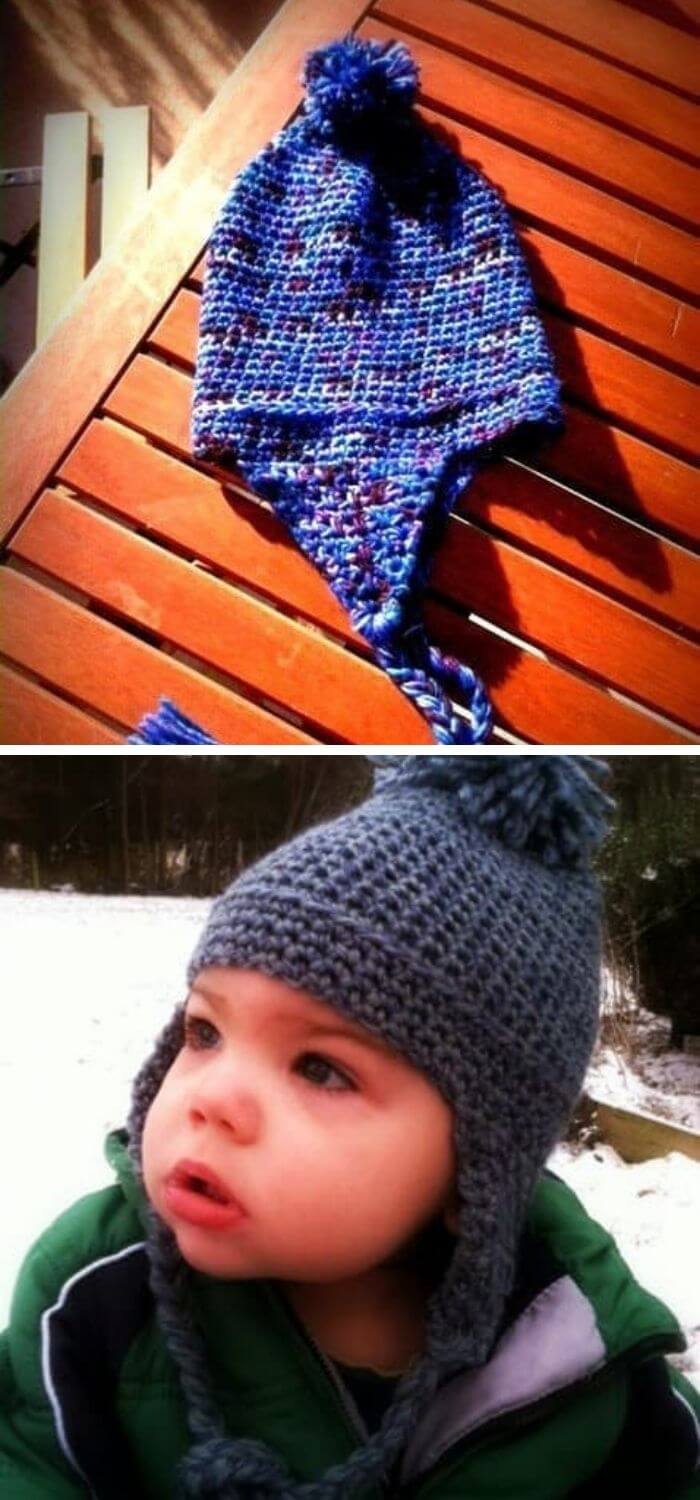 The toddler earflap hat is easy to crochet. It will be nice if you stay in cold regions and you want to protect your child from colds. Check out the source and see if you can follow the steps to crochet the cute toddler earflap hat.
Source: http://amandasaladin.com/2014/01/free-pattern-toddler-earflap-hat.html/
11. Crochet plaid fox hat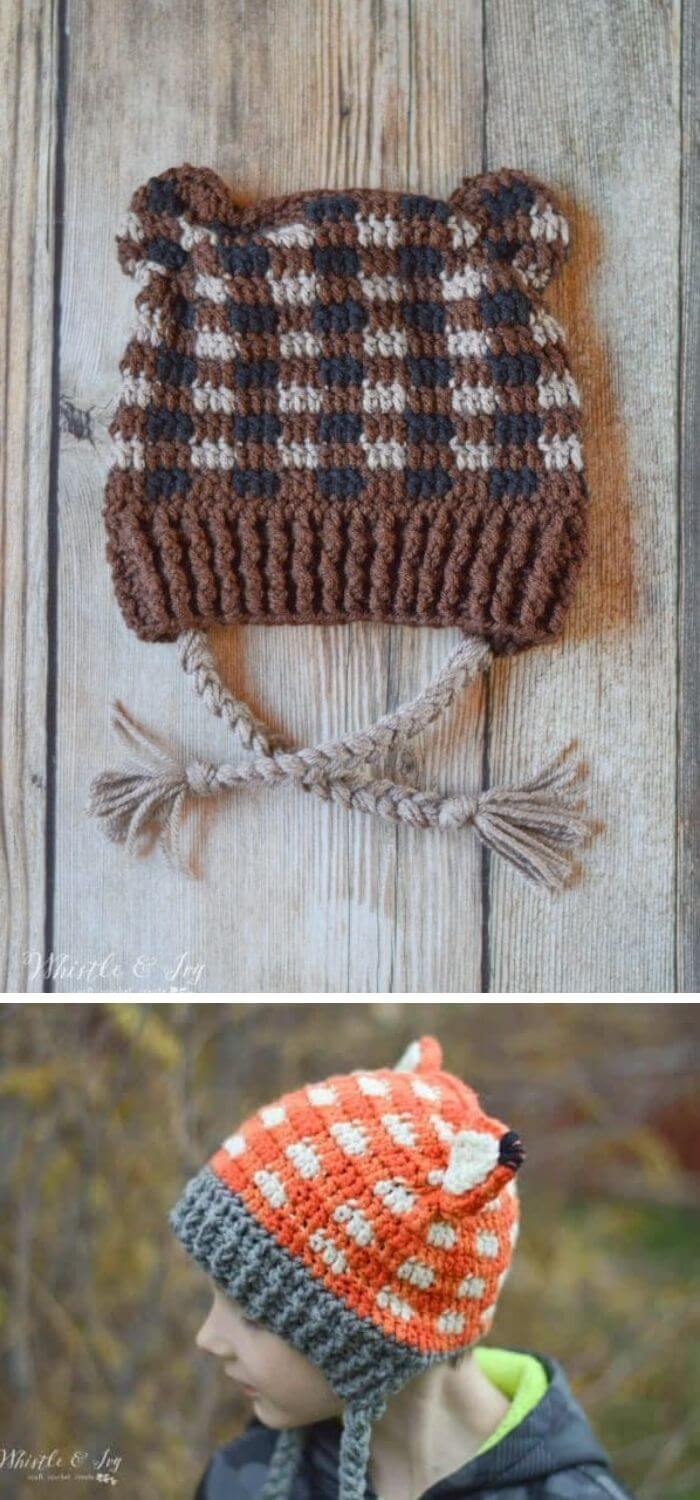 The inspiration behind this little cute earflap hat is the woodlands. Everything is doable, and the beginners should not worry because the knit patterns are easy to follow plus you will have a tutorial that will guide you through the steps.
Source: https://www.whistleandivy.com/plaid-woodland-animal-hats/
12. Crochet giraffe hat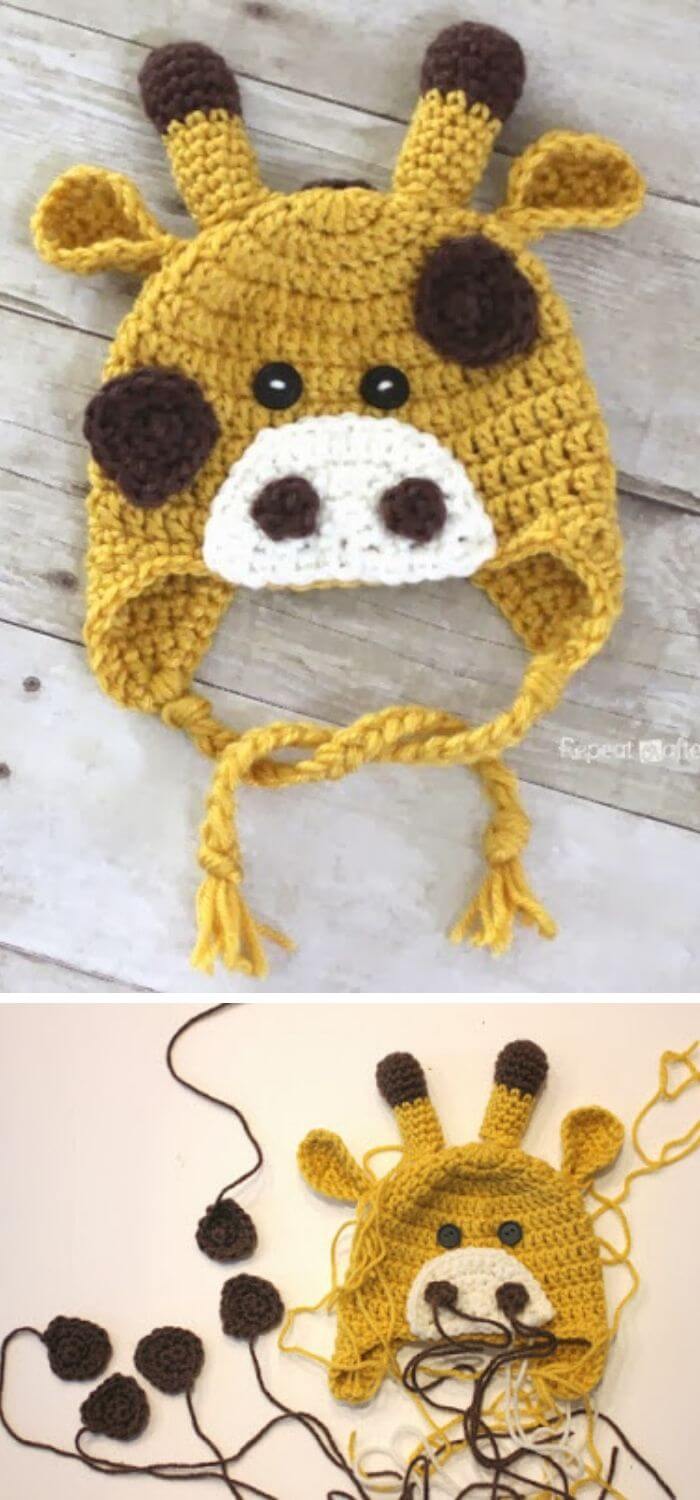 Bless your little kid with a giraffe hat and help them find more reasons to appreciate the zoo animals. The crochet earflap giraffe hat is cute and has special details that you can master when you check it from the creator.
Source: http://www.repeatcrafterme.com/2013/10/crochet-giraffe-hat-pattern.html
13. Handmade love earflap hat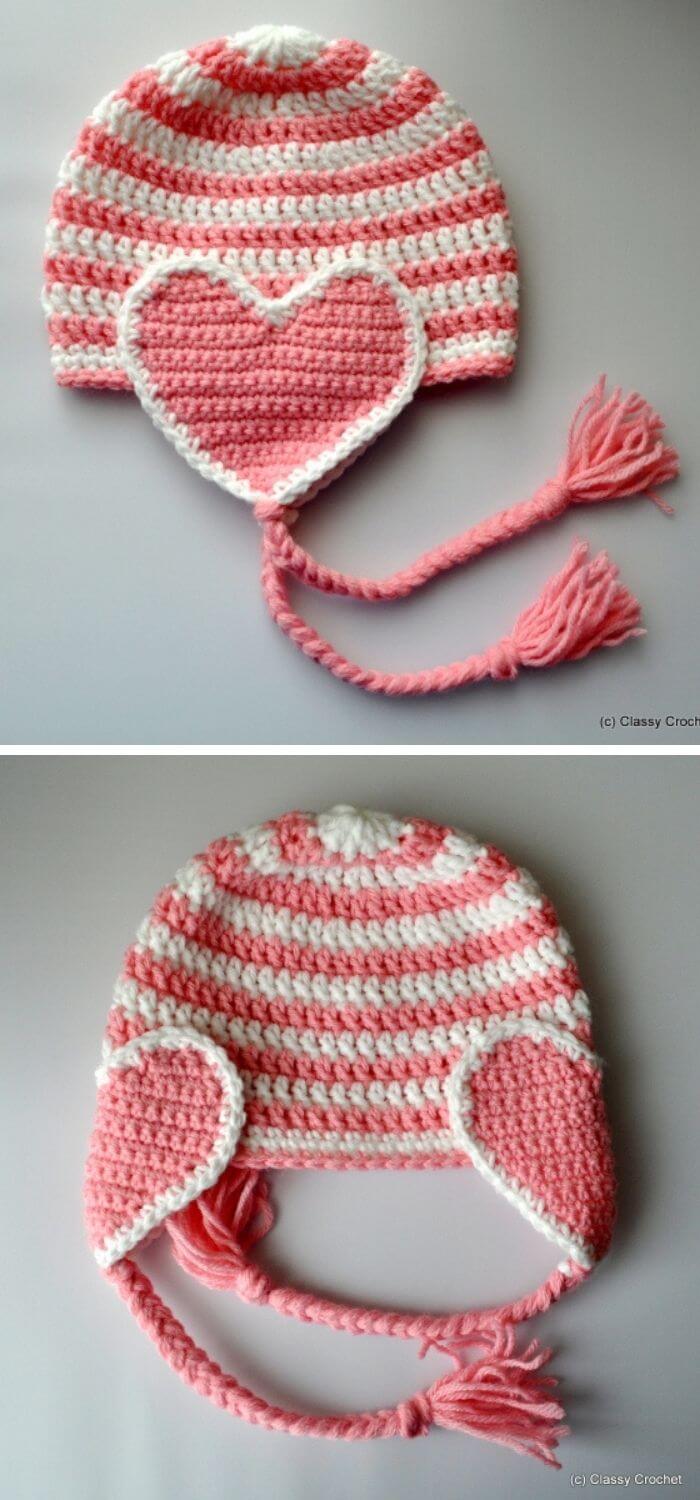 Don't miss out on a gift during the cold valentine's event. The handmade love hat is cute and will impress your partner when riding along the streets. You don't want to ruin the fun. It is worth following the knitting steps to have something for your loved one.
Source: https://classycrochet.wordpress.com/2014/01/21/free-pattern-crochet-valentine-heart-earflap-hat/
14. Sock monkey hat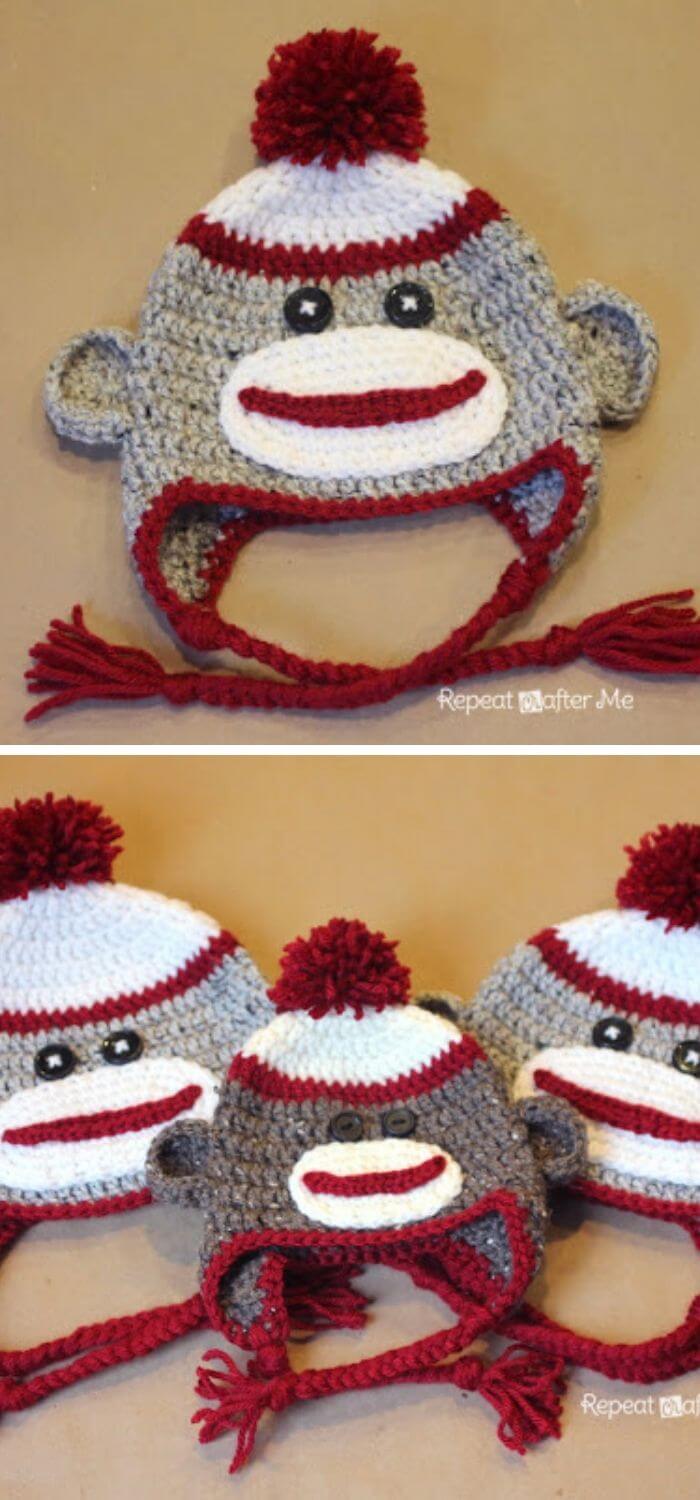 The valentine sock monkey hat ranks among the cute designs that will impress you in every season. It combines the love of animals, with the fun of the earflap hats. Check out the knit steps and try something for the valentine's event.
Source: https://www.repeatcrafterme.com/2012/11/crochet-sock-monkey-hat-pattern.html
15. Christmas hats for newborn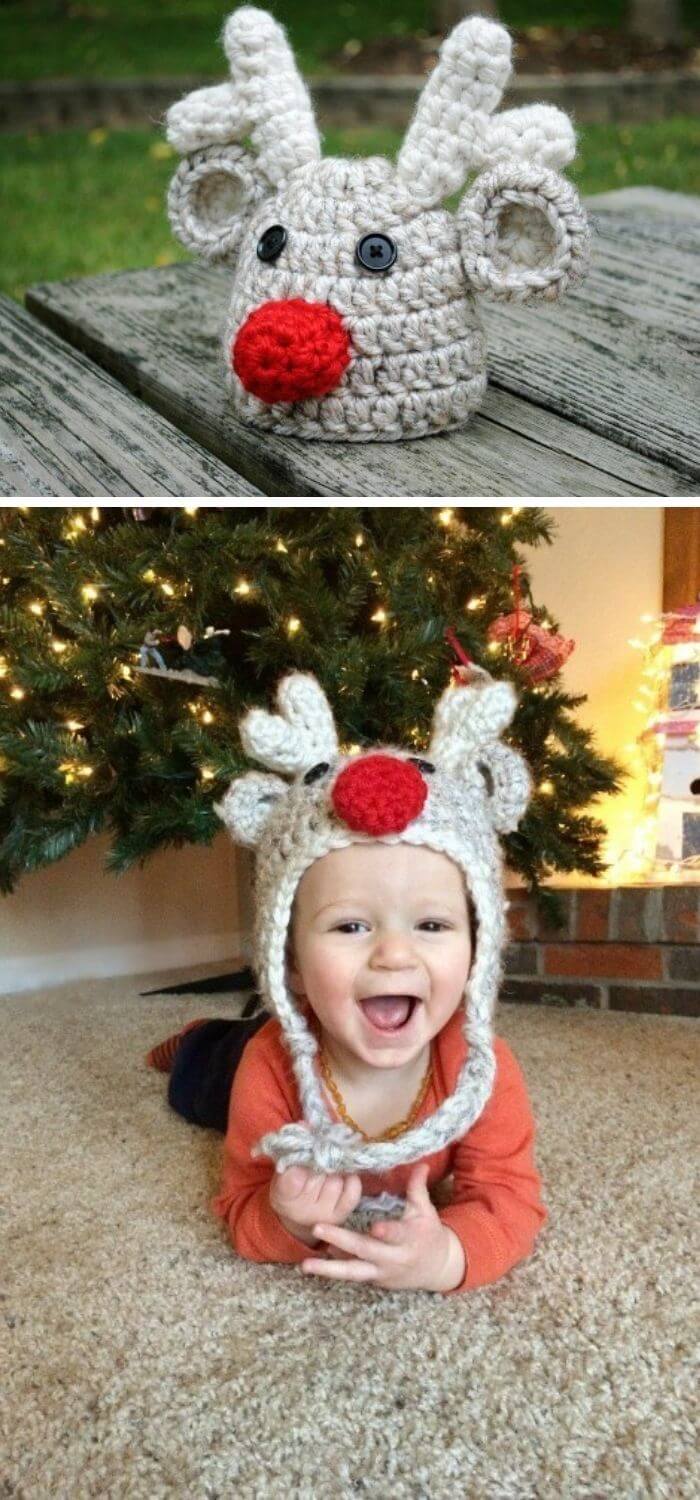 We cannot end the list of cute crochet earflap patterns without the Christmas hat for a newborn. The Christmas season is indeed full of love and presents. that is why it will be a good show if you present a crochet hat to your newborn.
Source: http://www.placeinprogress.com/2015/10/05/free-pattern-crochet-reindeer-hat-toddler-size/