It is not always about sophisticated bags and purses. You sometimes need something that no one has. What if you consider the clutch bags and purse free patterns?
They are easy to make crochet that little skills in crocheting will get things ready for you. Consider the following 15 crochet bag and purse patterns that will warm your heart.
1. Bobble stitch clutch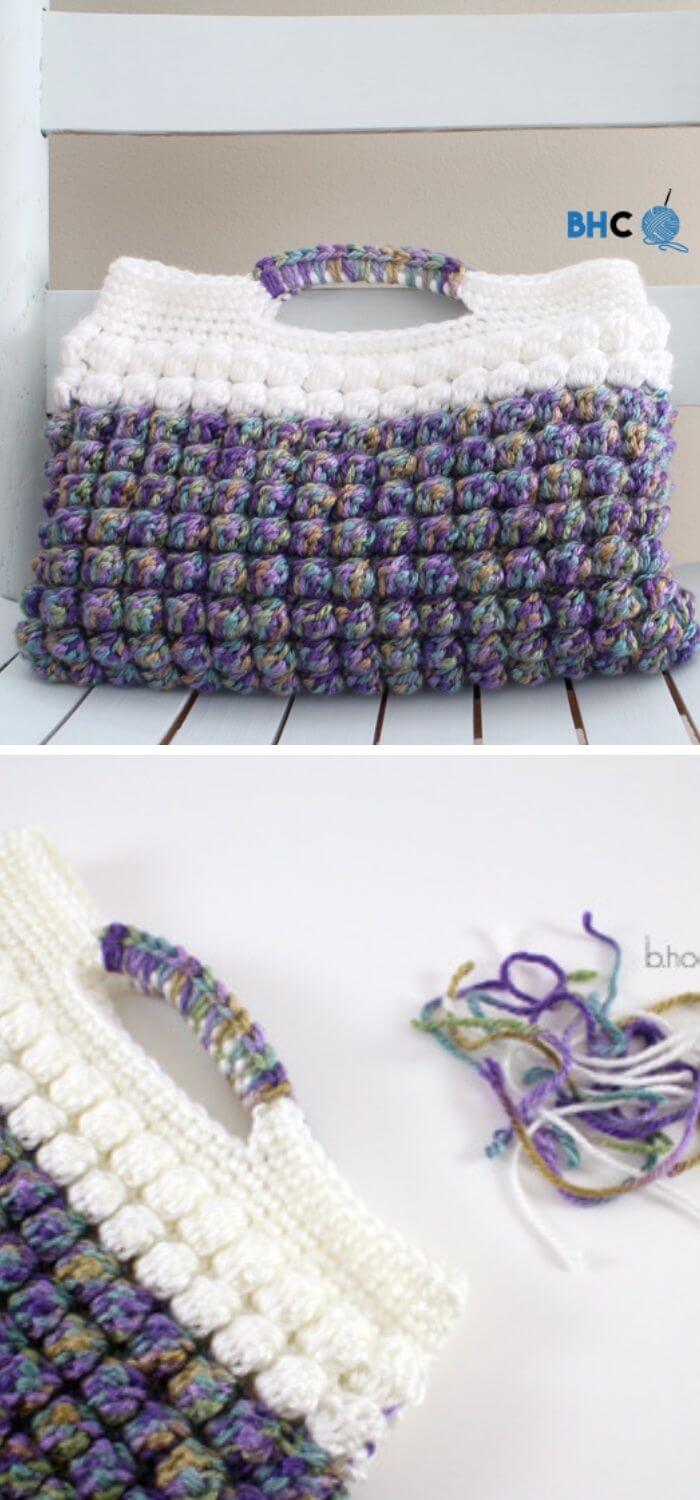 The bobble stitch is undoubtedly the best clutch bag that you can do at home. You can begin this crochet from a large rectangle which will be for the body.
You will then fold it in half and finish it off with some stitches. Colour choices are your prevalence, and you can apply as many colors as you can as long as it pleases you.
2. Woven ribbon clutch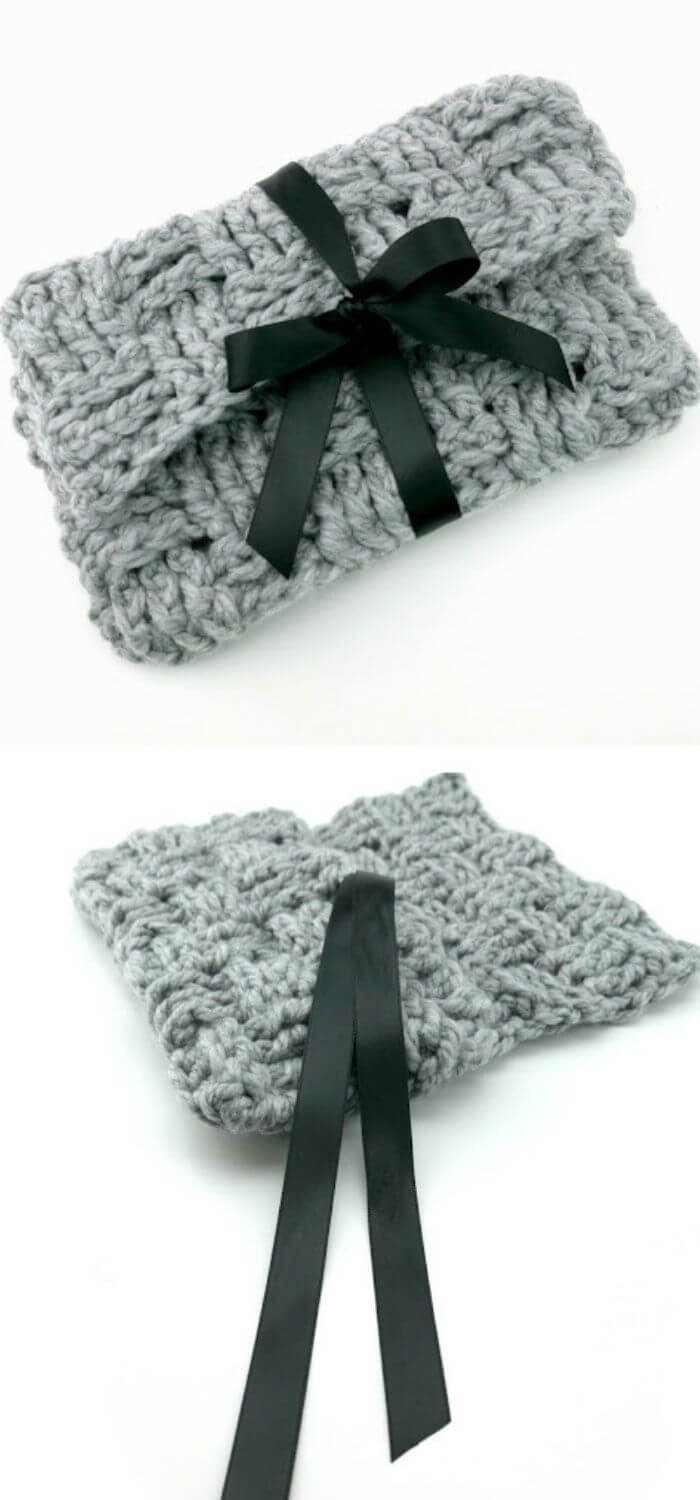 The woven ribbon clutch is an excellent crochet bag that earns the best reviews. It is a modern yet funny looking bag with a fabulous texture, and it is easy to stitch. You will only need a chunky yarn and a hook to start stitching it.
You will finish it up with a satin ribbon. Many people admire the woven ribbon clutch for it can serve as a perfect night out bag.
3. Easy clutch purse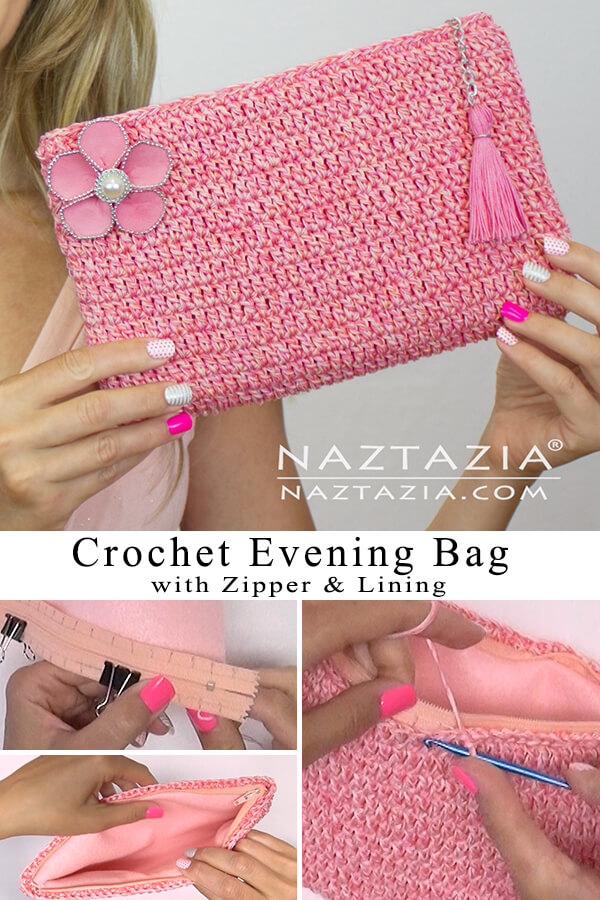 The easy clutch purse is eye-catchy. This beautiful design does not need a lot. Start by crocheting a bag then insert some cute accessories like a rose flower and a holding ring using a crochet. It is a lovely purse that will be a great gift for valentine. You can give it to a friend or even reward yourself with it.
4. The mini clutch purse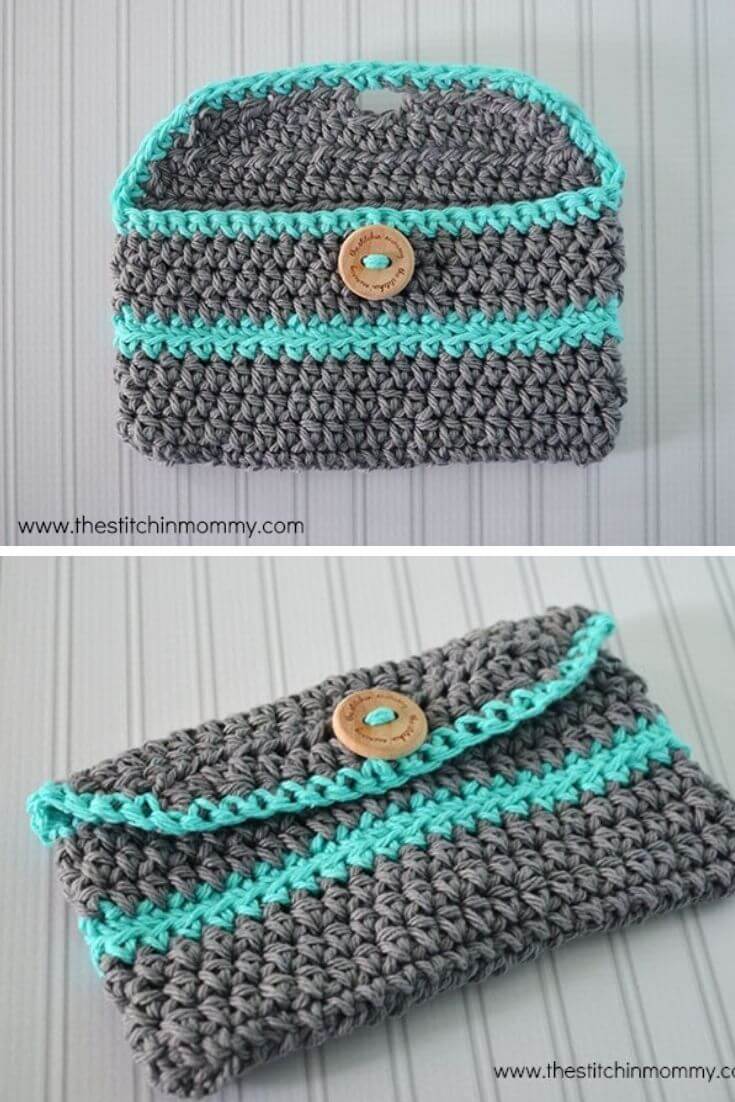 A mini clutch purse is the best you can ever have. The size and the color patterns are quite appealing, and it won't demand lots of skills to stitch it. It also uses a small piece of yarn. The mini clutch purse could be a nice valentine's gift for your loved one. Try one at home and see if you can create something that will please your friend.
5. Devotee clutch bag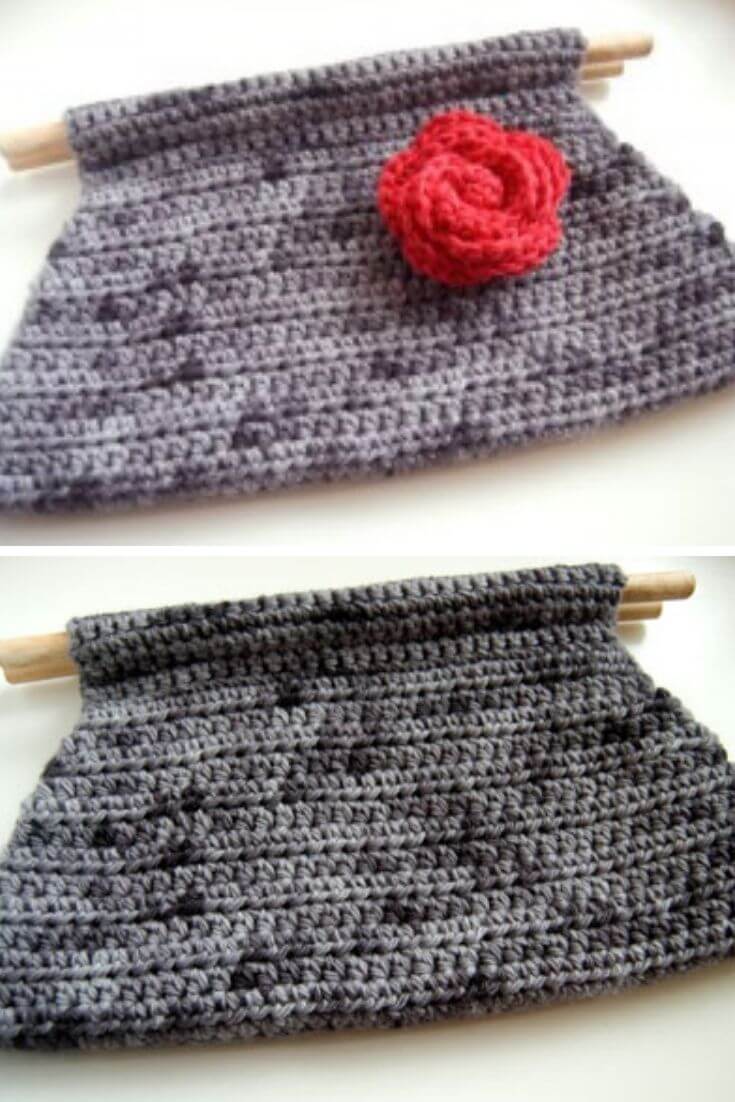 Devotee clutch bag makes use of high-quality wool which originates from the USA. The famous yarn delivers a beautiful devotee bag that will entice you. It should not necessarily be the same yarn when you want to give it a try. You can use any available yarn that pleases you and stitch the pattern yourself.
6. Candy bar clutch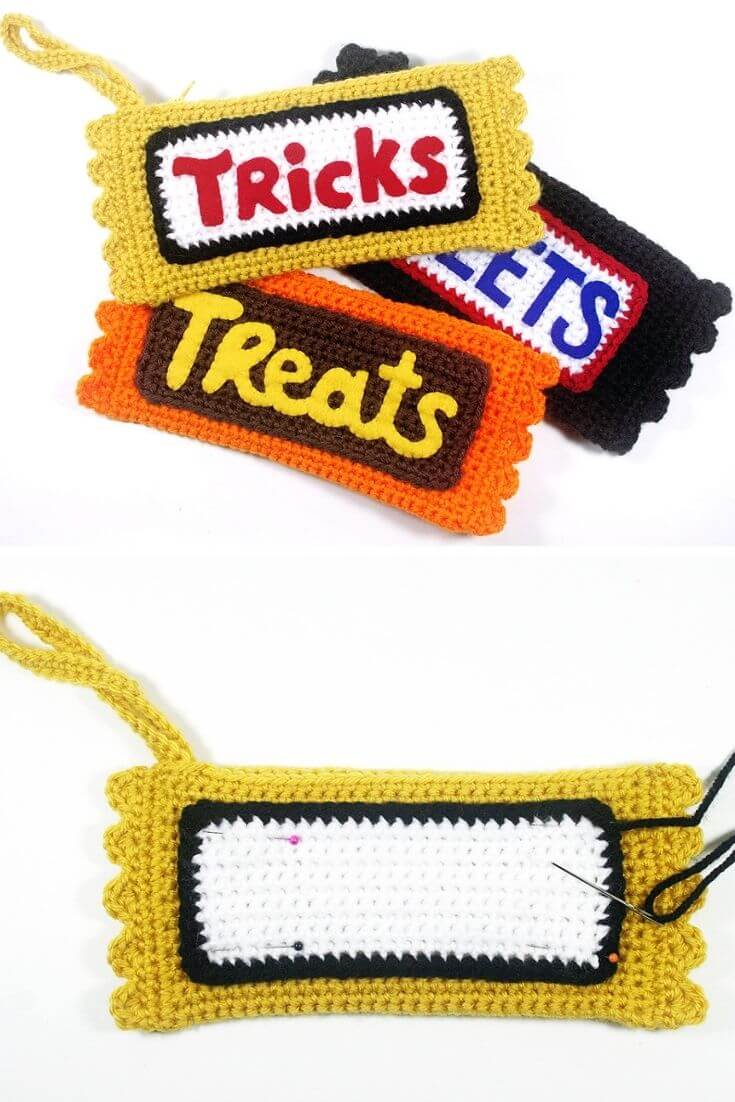 The candy bar clutch bag is among the cute designs that you can consider for Halloween and valentine. All you need to do is to your favorite candy wrappers and colors to help you customize your design.
The candy bar clutch bag is spacious, and you can have your accessories on it such as your phone and other belongings.
7. Lion brand yarn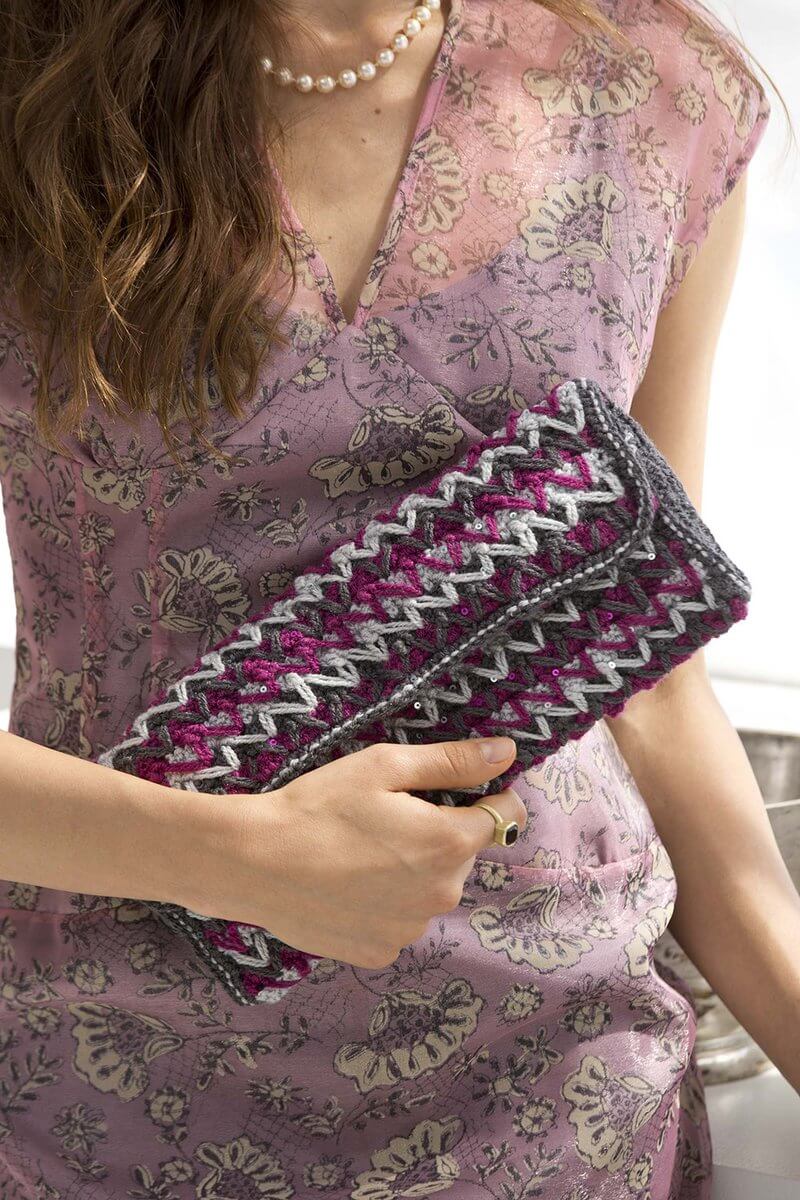 The lion brand yarn is a beautiful purse that makes use of crocheting. The clutch purse is perfect for an adult woman who loves new things. You will need improved skills of crocheting if you want to try this pattern. The Lion brand yarn is the best, and it could be your next best adventure if you want to take your crocheting to a higher level.
8. The shell clutch purse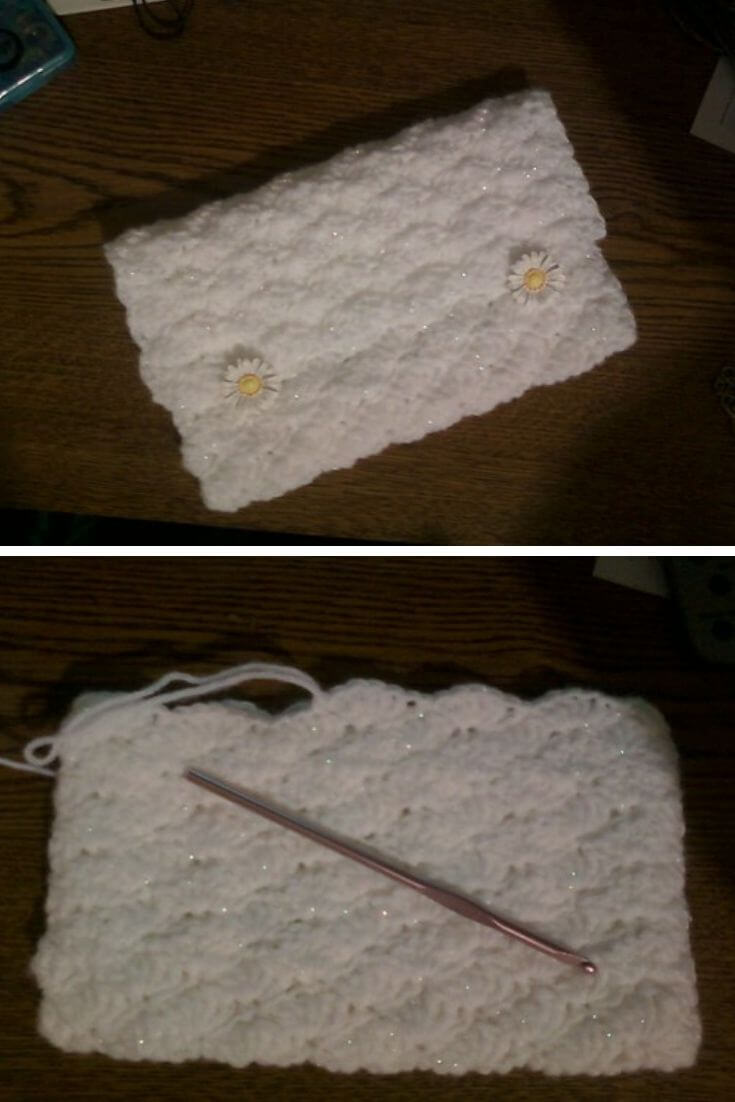 The shell clutch purse is a wedding gift. If you are arranging a winter wedding, then the shell clutch could be the next thing to try out. The steps are simple, and the white color is elegant, making it a perfect wedding design.
9. Sea grass clutch purse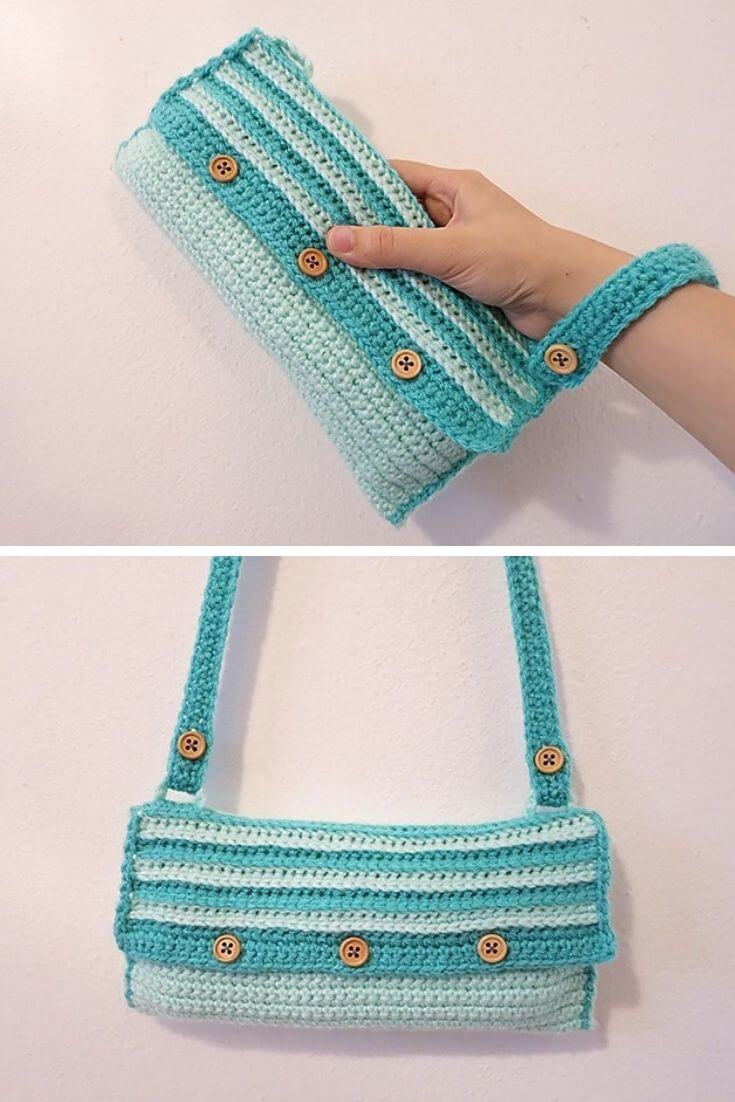 How will you like your sea grass clutch purse to appear? You will customize the design to fit your standards. Here, you will be concerned with the color choices and the number of buttons you can place. The pattern looks good, and you will want to gift it to your best friend during the birthday.
10. Berry sweet clutch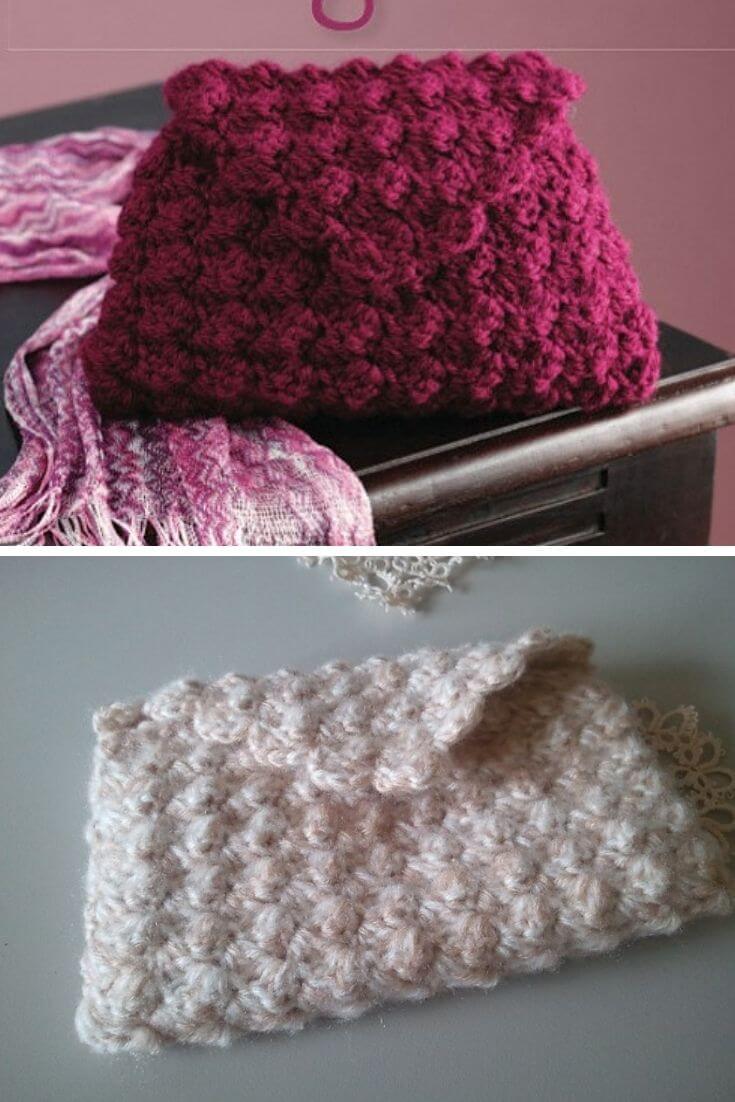 This little bag is neither too big nor too small. It is the right clutch bag that will be beneficial when carrying small accessories such as your phone. Berry's sweet clutch purse is a well-textured pattern that makes use of stitches in leisure arts little books. Try this out during your leisure time and gift it to your mum.
11. Stash and dash clutch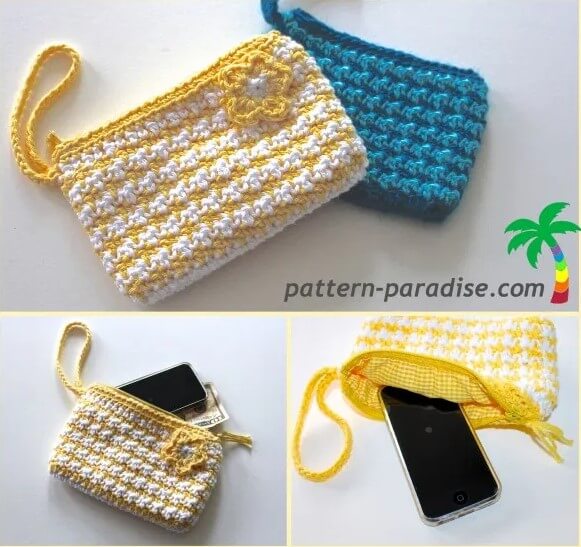 You will realize how important it is to have a stash and dash purse especially if you are the kind of person who often forgets important things. The bag will be the best bag for holding the car keys, the license, and even your little belongings.
You will want something that will give easy access especially when you are rushing; that will be the stash and dash clutch bag.
12. Crochet ripple clutch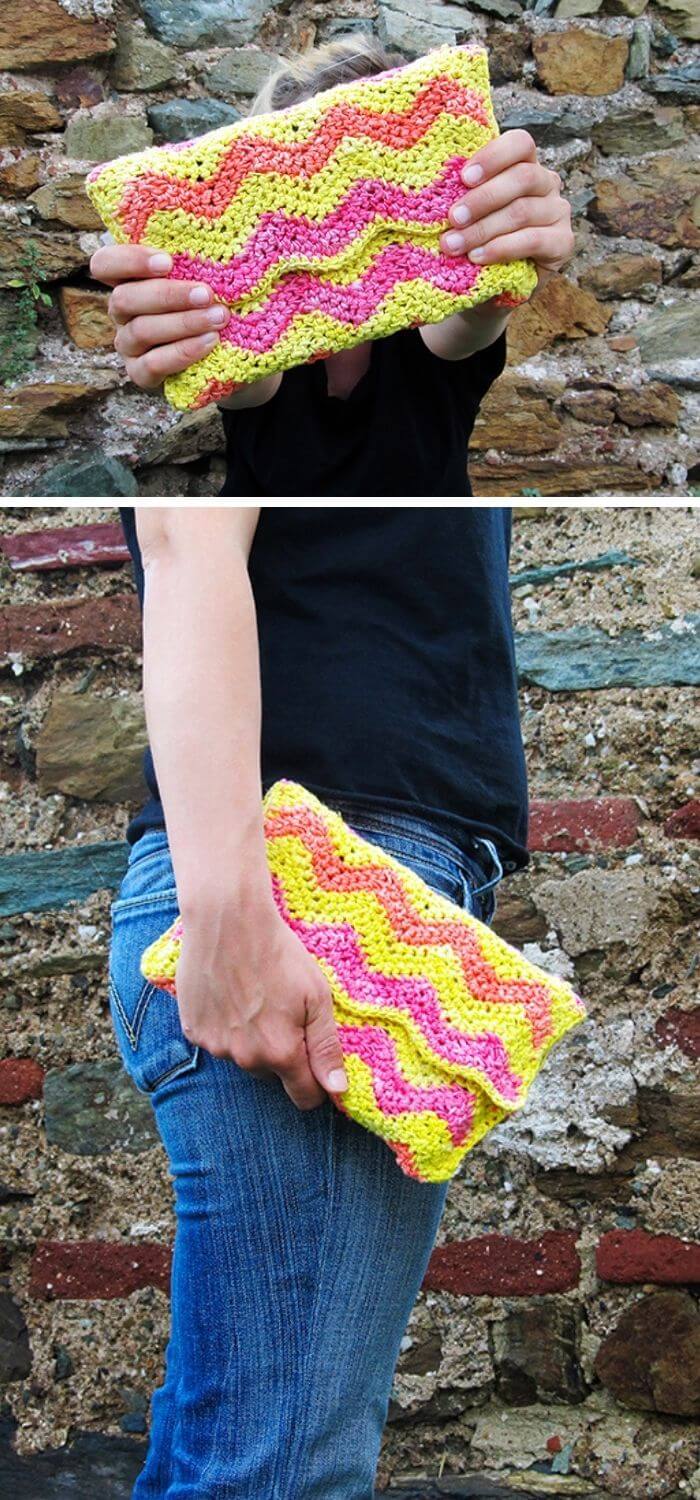 Crochet ripple clutch is undoubtedly the best project that you can try at home. The crochet purse uses bright colors and adorable stitches to create something out of it. Some may find the stitches too hard to try, but when you have the basic crochet skills, the rest are easier.
13. Diagonal bobbles clutch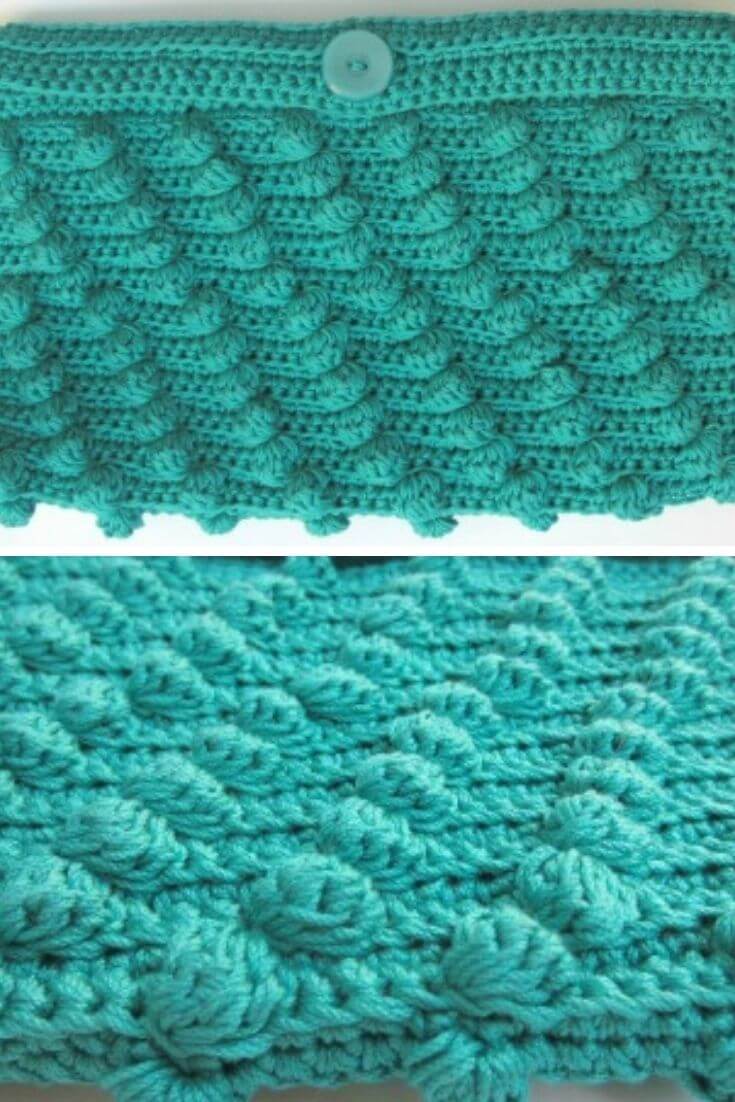 Diagonal bobbles clutch is among the excellent texture stitches that are doable at home. You will be combining the bobbles, stitches, and mercerized cotton to come up with the beautiful clutch. The diagonal bobble clutch is a gift that you can surprise your friend.
14. Ribbed clutch purse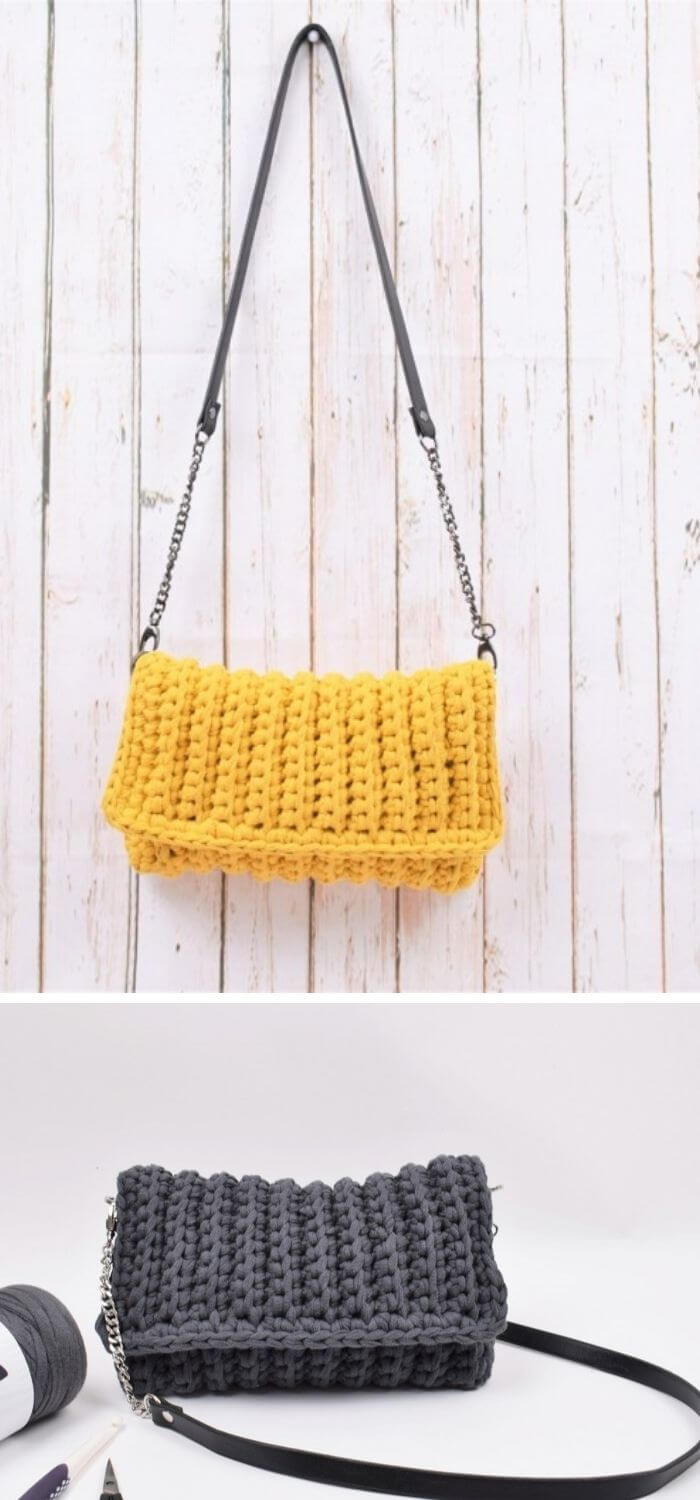 You can improvise your crocheting skills with a happy berry ribbed clutch purse that has all it takes. The crochet is elegant and can serve all purposes like carrying your accessories such as pens, lipsticks, phones, driving licenses, and any other small accessory.
15. Cluck clutch pattern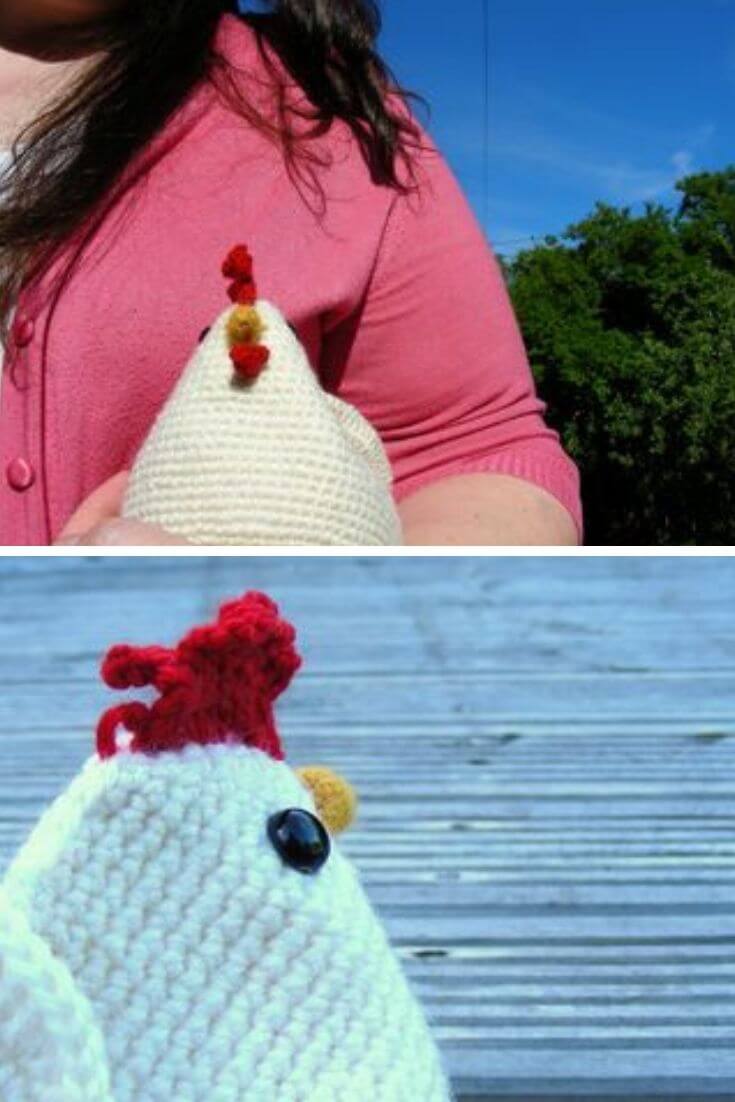 The cluck clutch pattern is among the best clutch bags and purse ideas to try at home. The idea is easy to follow and delivers such beautiful bags that can be useful for carrying small accessories.