What is a Butterfly Crochet Stitch?
The butterfly crochet stitch is a unique stitch pattern that is worked across in multiple stitches and rows, unlike basic croches stitches such as the single and double crochets stitches which are worked in a single stitch and row.
Crocheting a butterfly stitch is quite an easy project. The most important thing is to understand that it is worked within patterns of other stitches. You can practice from the basic stitches as you progress to more advanced butterfly stitch patterns. 
Below are 20 interesting and very practical butterfly crochet stitch free patterns that you should try at home.
1. Crochet Bow Butterfly Free Pattern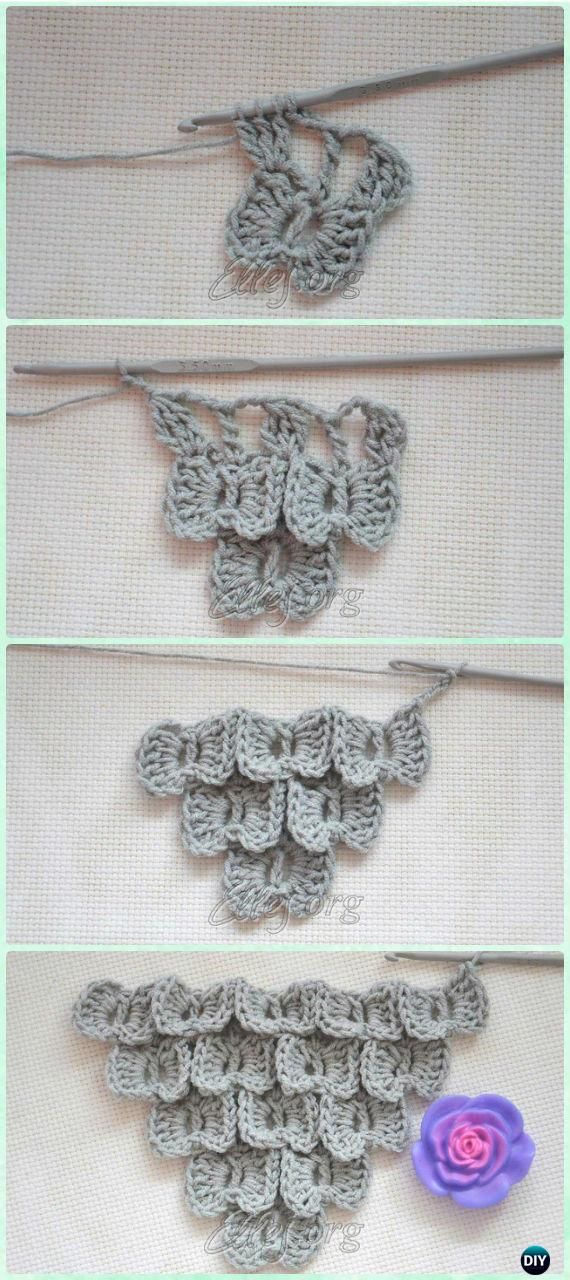 The bow butterfly crochet pattern has a lot of styles. This bow butterfly by Elej has a close resemblance to the crocodile stitch with a similar scale effect. 
2. Butterfly Stitch Crochet Prayer Shawl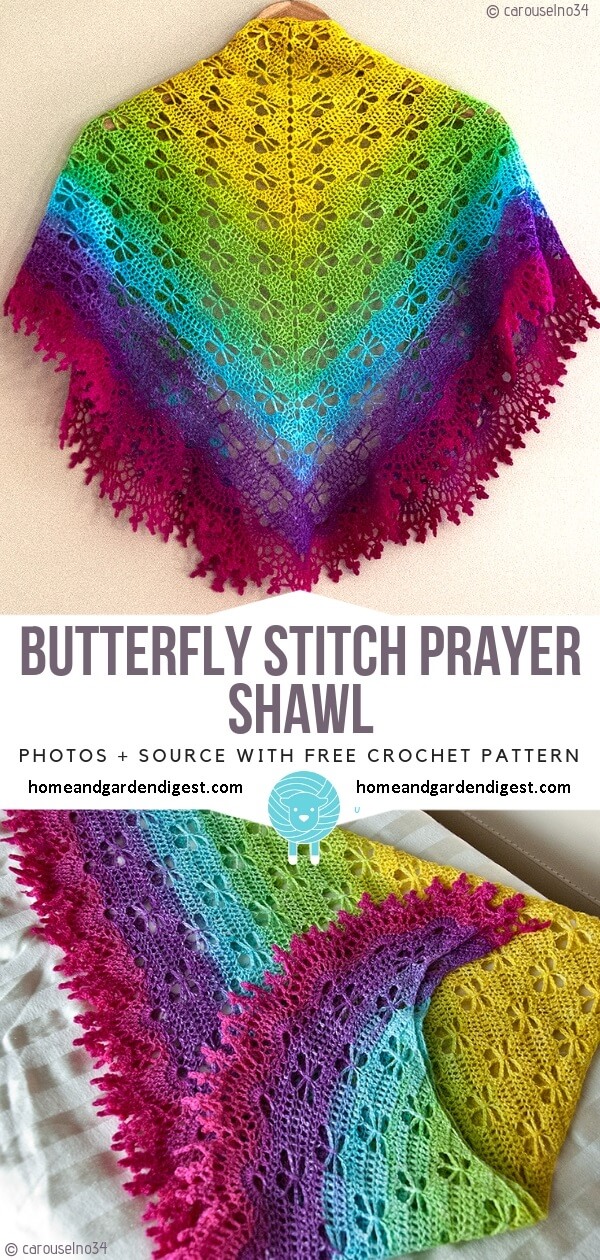 This beautiful stitch prayer shawl designed by Nisharon and DebiAdmas employs the butterfly stitch. The stitch appears complicated at first but gradually becomes easy since it's a repeat pattern.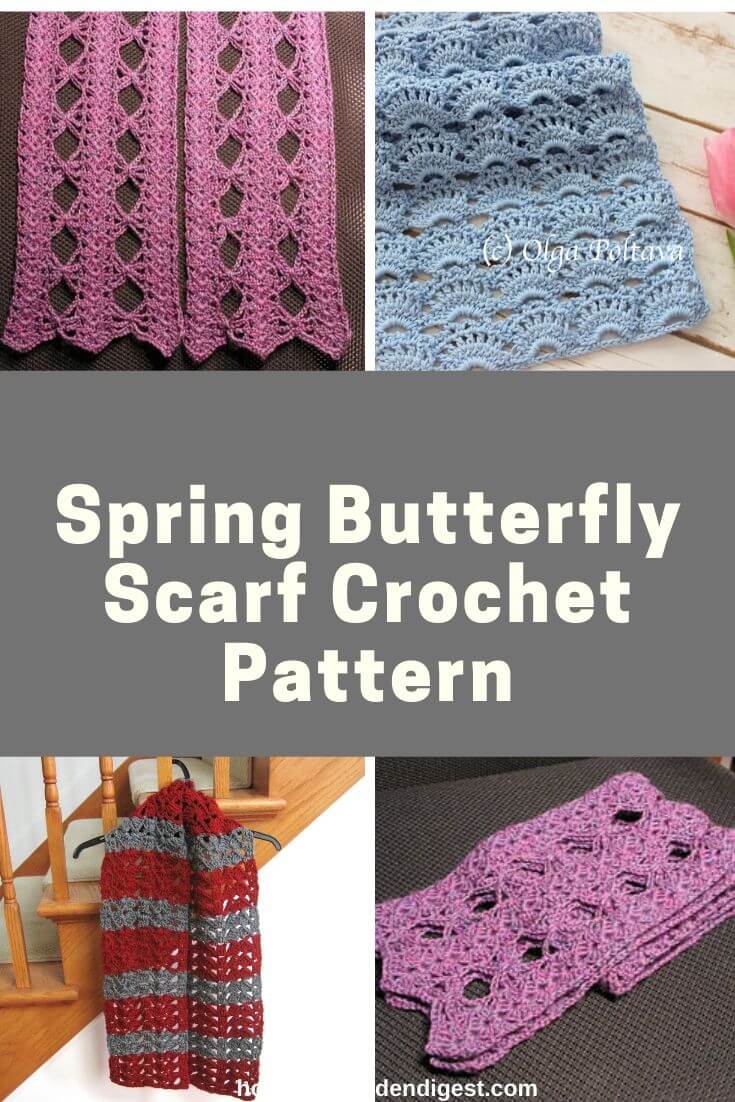 This beautiful scarf also uses the butterfly stitch pattern. They have a lacy design that makes them light and unique, perfect for the summer season. 
4. Girls' Butterfly Dress Crochet Pattern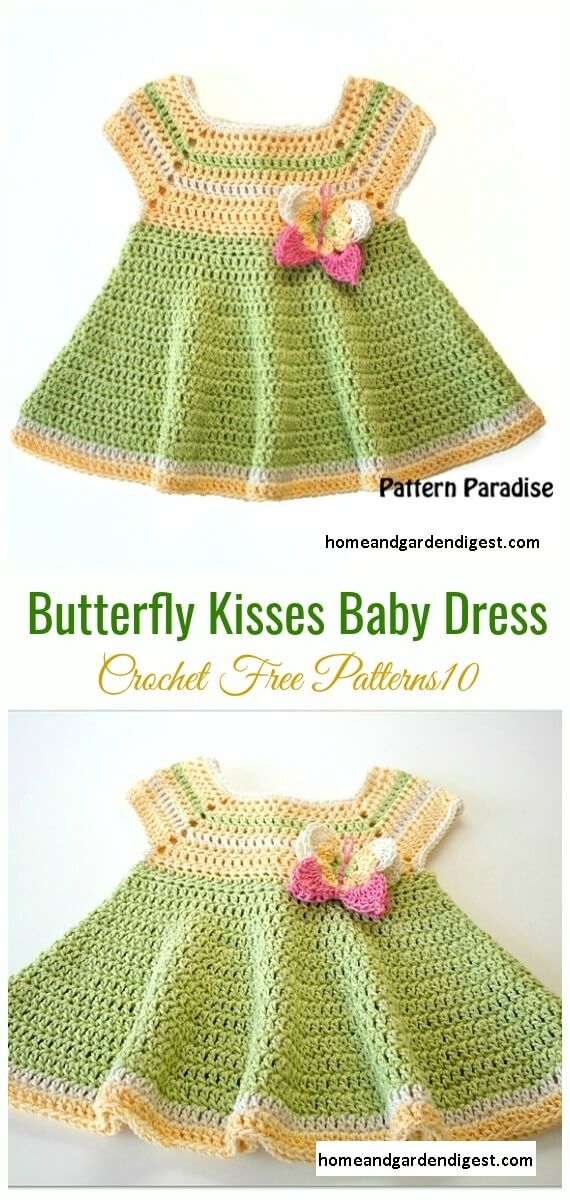 This beautiful little dress has been created using the butterfly crochet stitch. The dress pattern is for little girls below 18 months but can be adapted to smaller or larger sizes. 
5. Black Butterfly Choker Crochet Pattern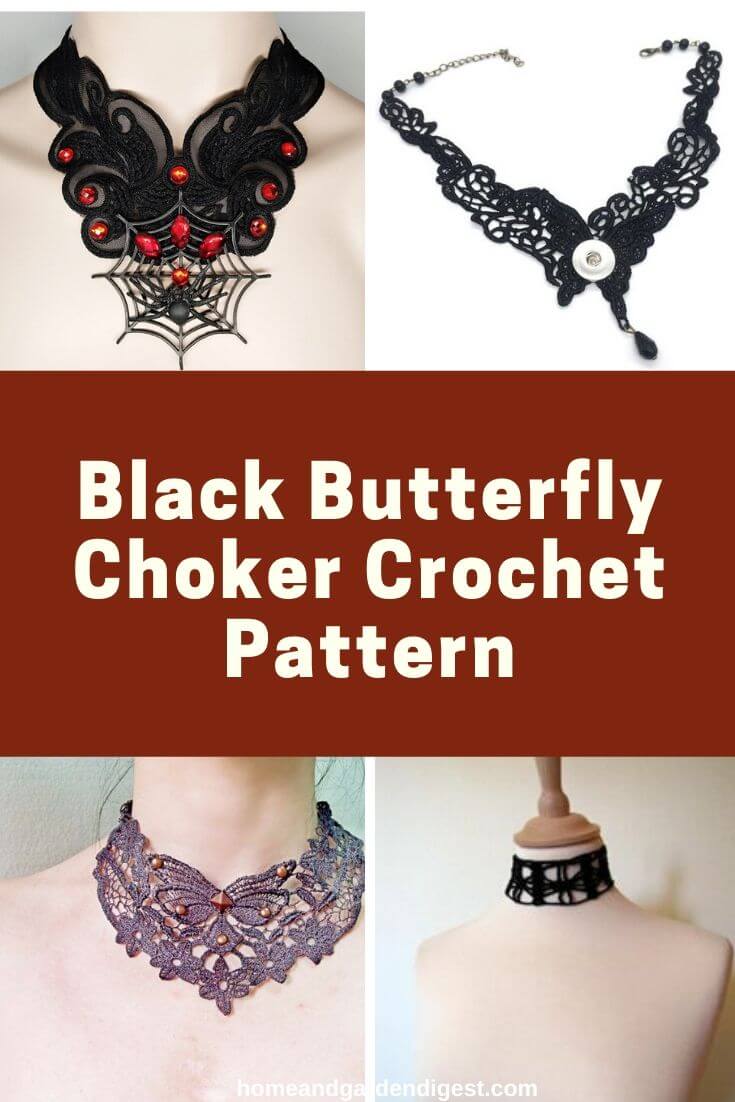 This butterfly stitch lace choker will give your outfit a polished look at any occasion. You can use a different colour that matches your outfit. It employs detailed stitches, so you have to be extra keen.
6. Tiny butterfly Crochet Stitch Pattern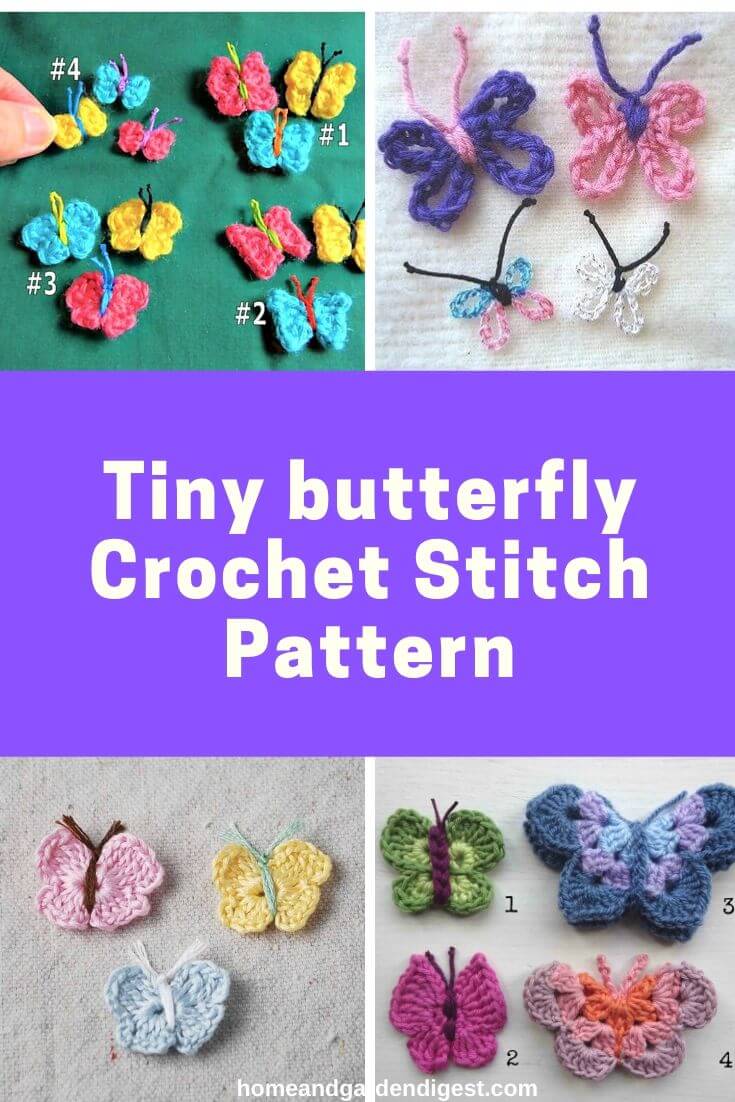 These tiny adorable butterfly stitches are super easy and quick to make. They are perfect embellishments on wearables such as coats and scarves.
7. Butterfly Stitch Washcloth Free Pattern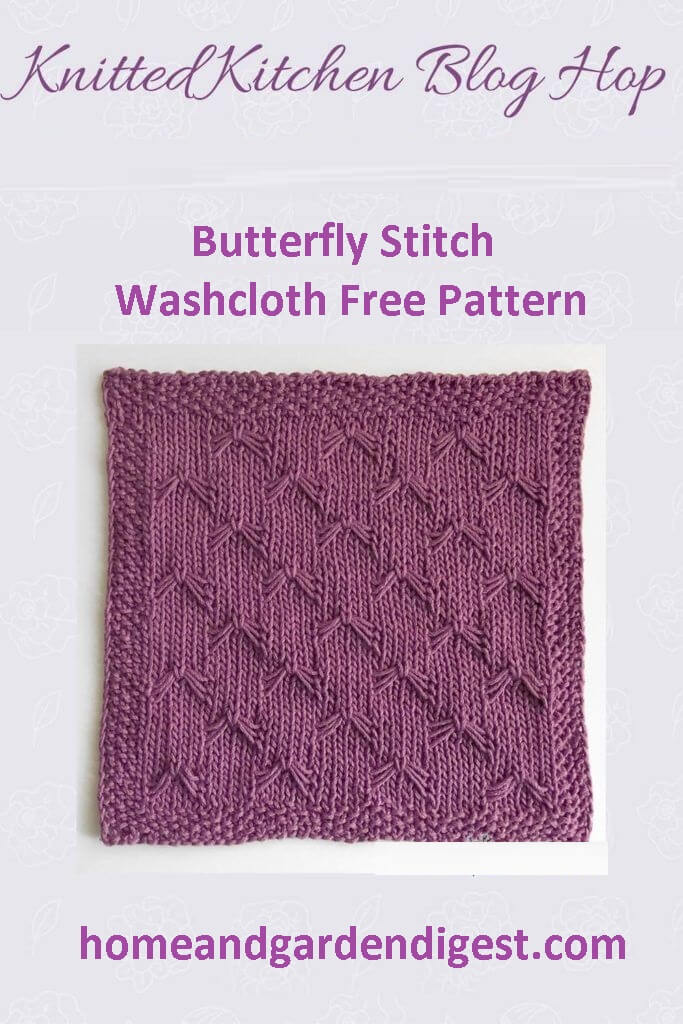 This classy washcloth employs a slightly modified version of the butterfly stitch known as slip stitches. All the work is done on the right side rows creating loose and floppy looking butterflies.
8. Butterfly Gloves Crochet Pattern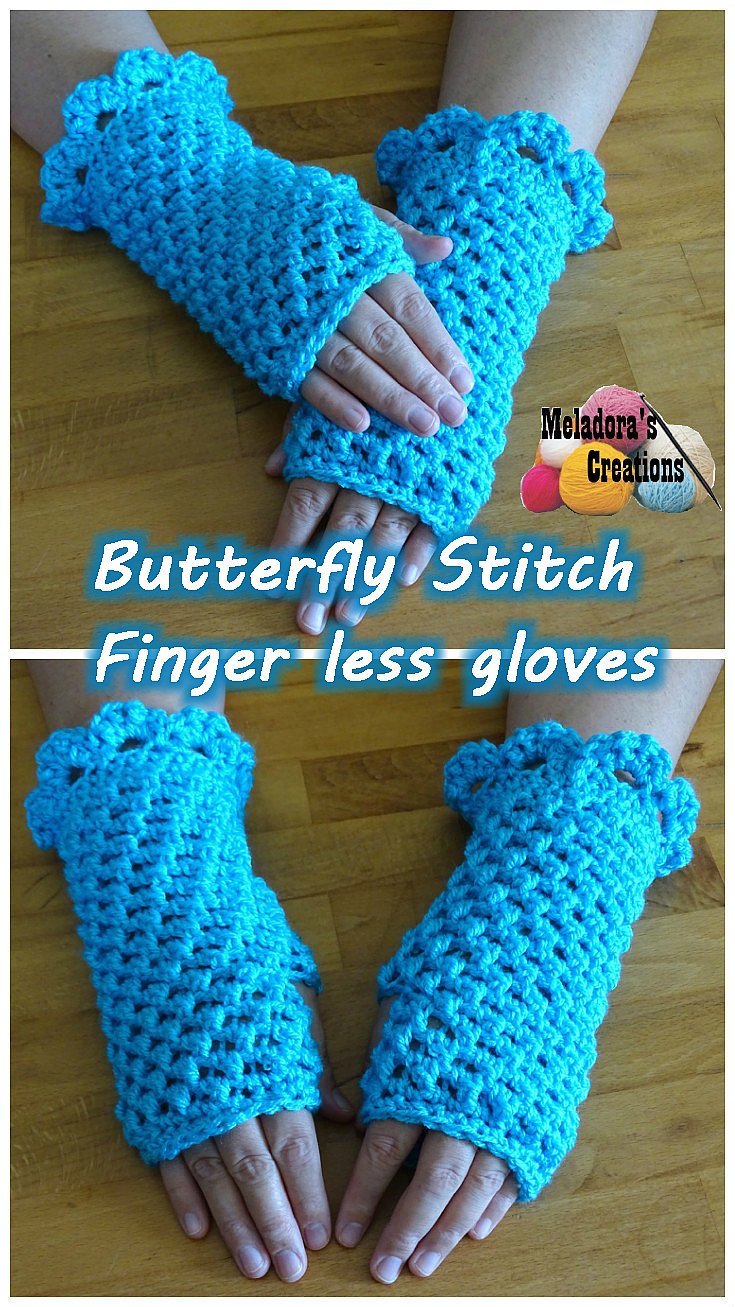 These unique gloves employ the simple butterfly stitch. There are different ways you can alter the butterfly stitch to get a variety of personalized designs. These gloves have used additional chains to create unique butterflies.
9. Flowers and Butterflies Crochet Throw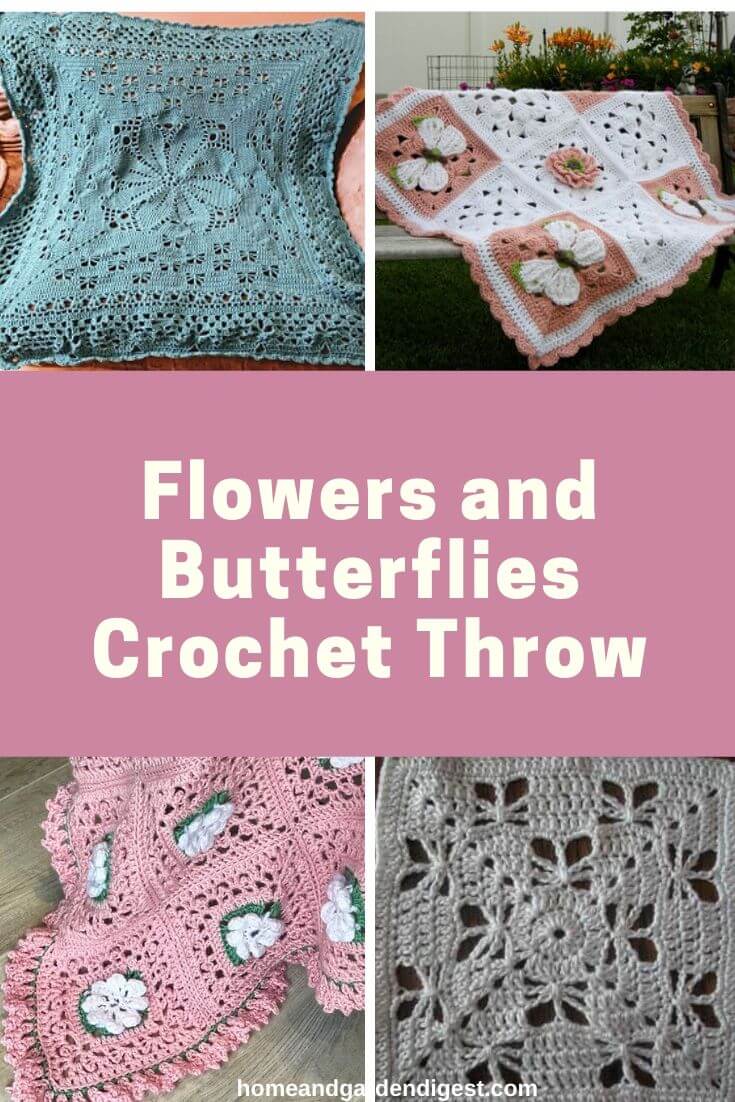 This beautiful crochet throw butterfly blanket is worked in the round and works up quite fast. The butterfly stitch is added as the blanket expands to give it a lovely finished look.
10. Butterfly Kisses Cloche Hat Pattern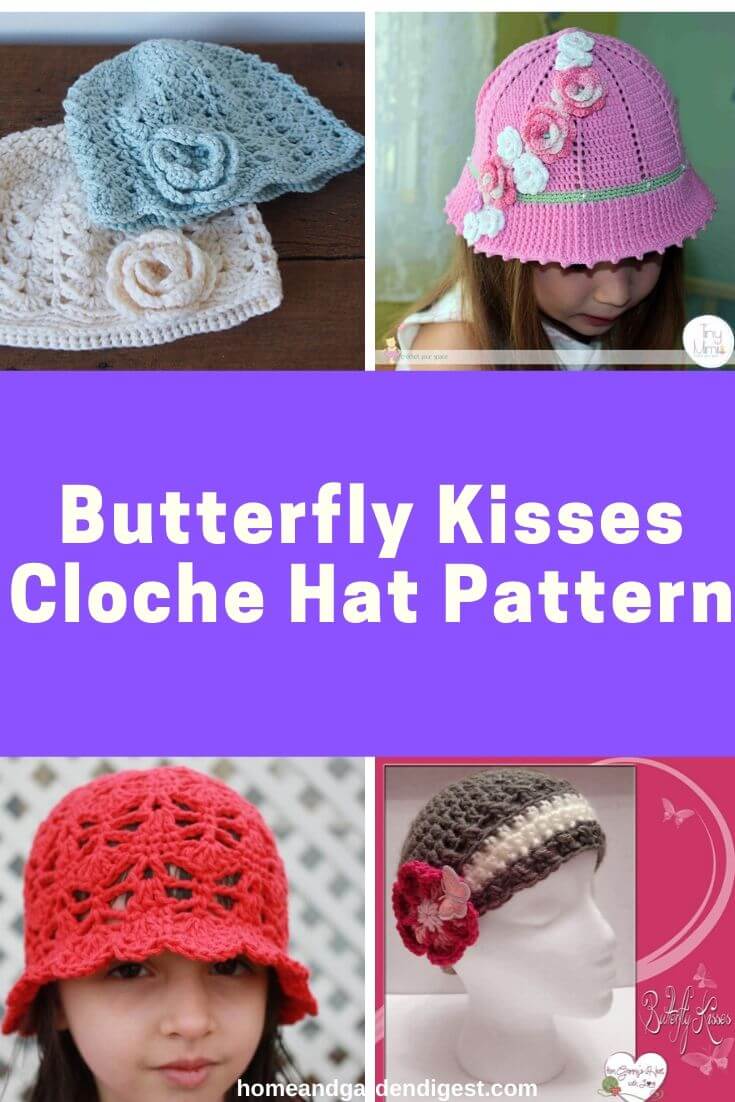 This cute Cloche Hat employs a slight variation of the traditional butterfly stitch pattern. It gives you the freedom to try new things while achieving the same results.
11. Butterfly Dress and Matching Knee Socks Crochet Patterns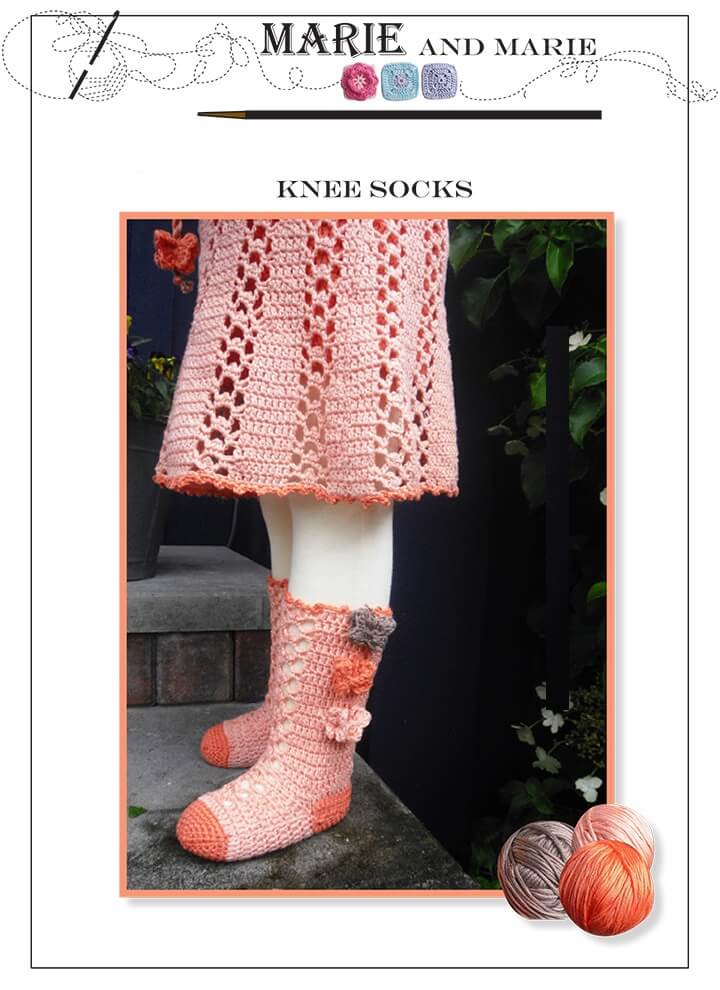 Are you daring enough to try out a more complex variation of the butterfly stitch? Try Crocheting this terrific design of a matching dress and socks for your little girl.
12. Crochet Butterfly Halter Top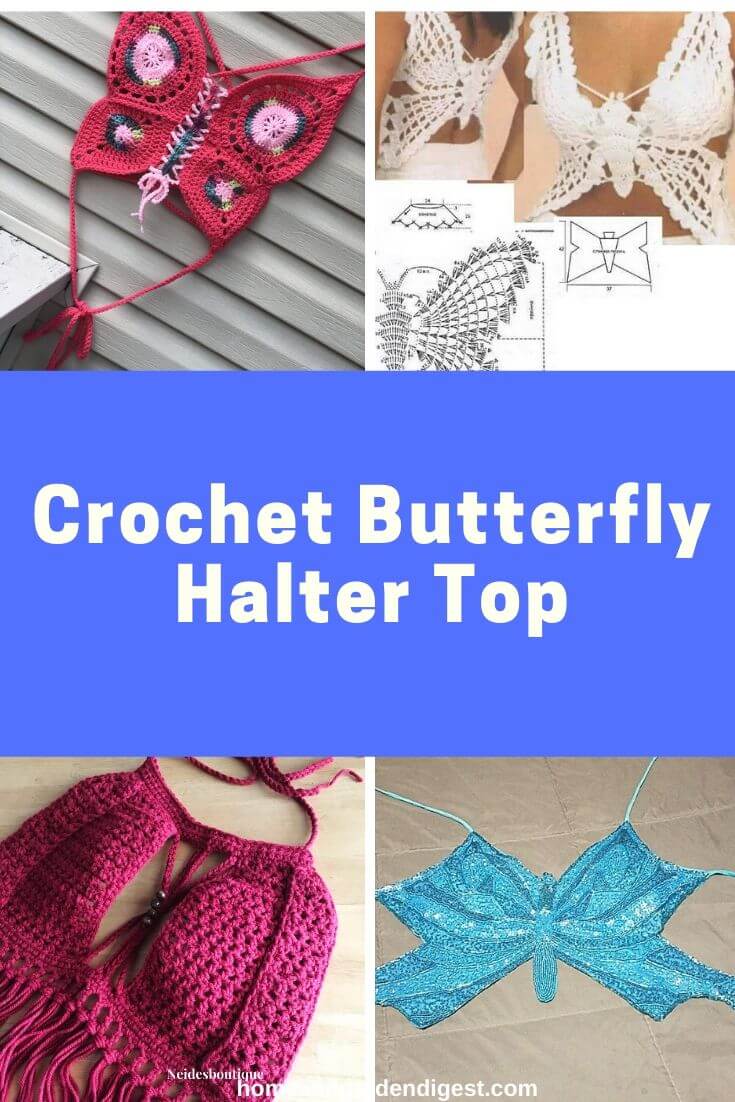 This is a vertically elongated variation of the butterfly stitch. The butterfly stitch is positioned at the central part of this crochet halter top. 
13. Crochet Bow Butterfly Cowl Pattern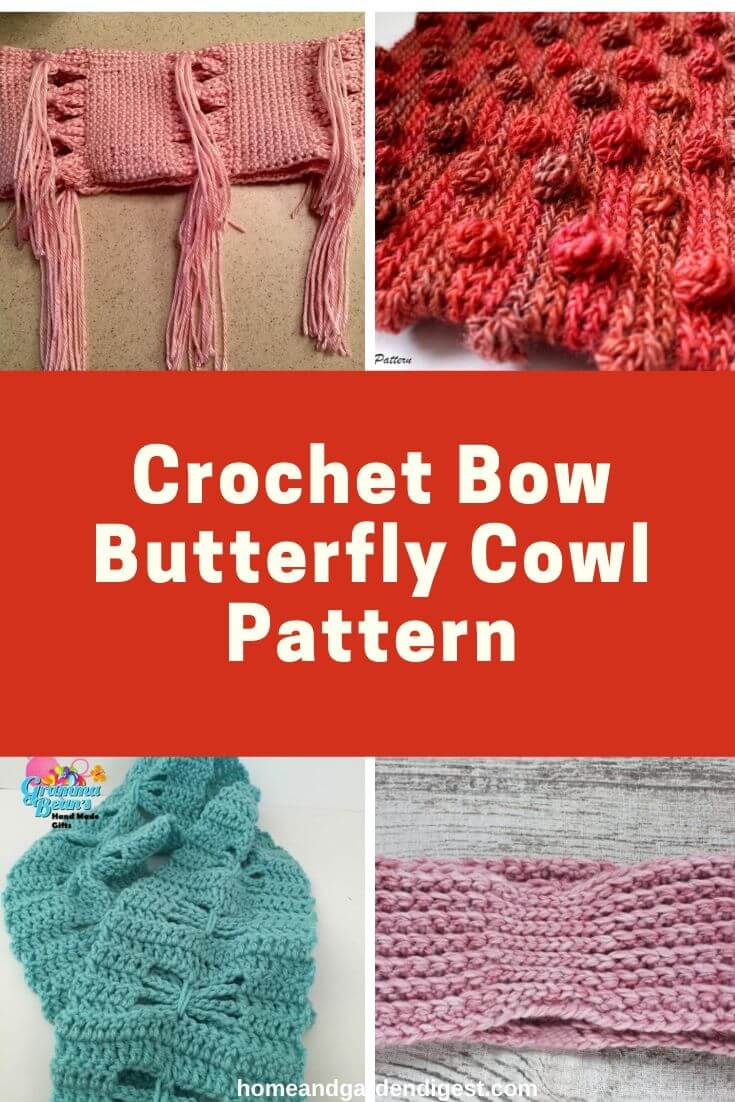 This pattern employs the butterfly crochet stitch as a bow detail as used in hats and scarves. The only variation is that it is worked in the back loop, creating a ribbed variation on the basic crochet stitches.
14. Crochet Moon Butterfly Shawl Free Pattern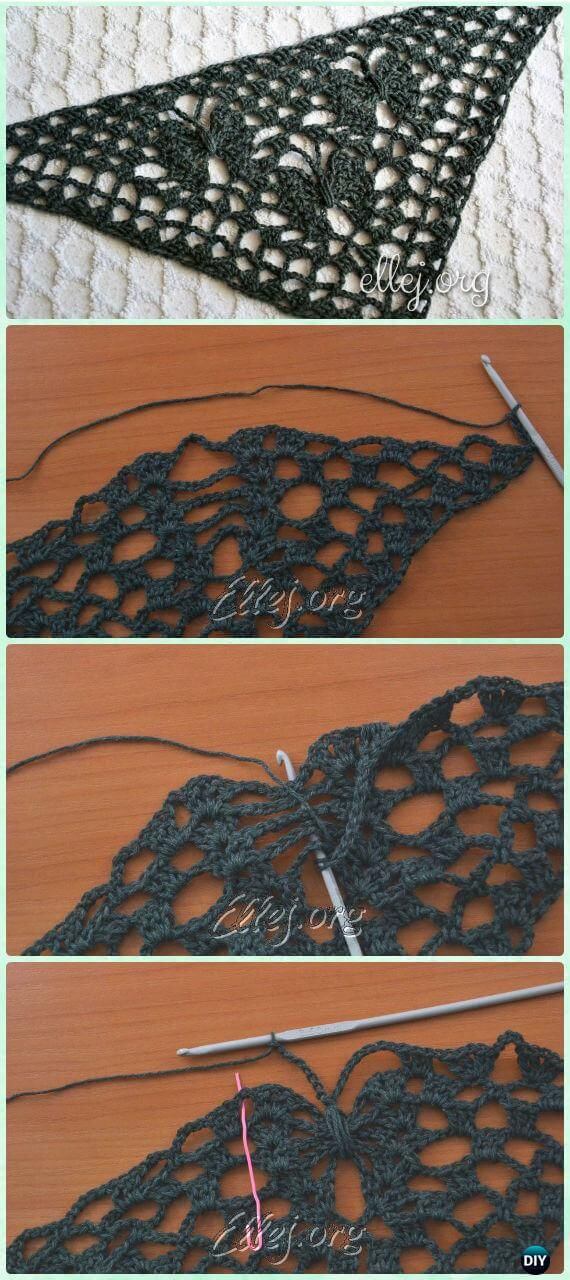 This elegant Crochet moon shawl is yet another variation of the butterfly stitch pattern. It is worked on from the bottom corner starting with one butterfly in each row, adding one more in succeeding rows.
15. Butterfly stitch Crochet Headband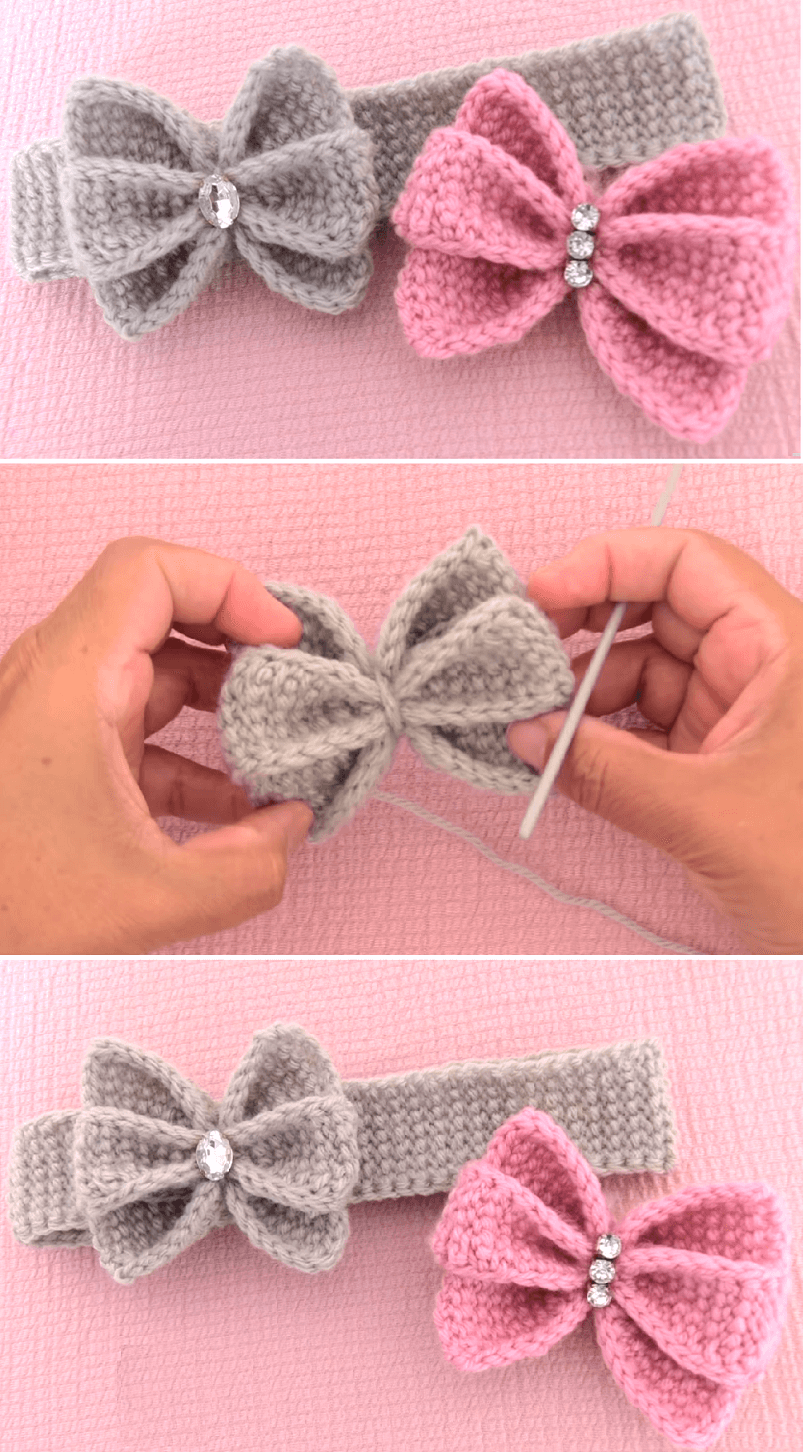 This beautiful headband is created using the butterfly stitch pattern. You can pair the headband by making a scarf in the same style and colour for a stylish look.
16. Butterfly Stitch Crochet Capelet Pattern
You can also make this fabulous capelet using the butterfly stitch to resemble the headband or the scarf for a more stylish outfit.
Source information:
17. Spring Butterfly Wristlets Crochet Pattern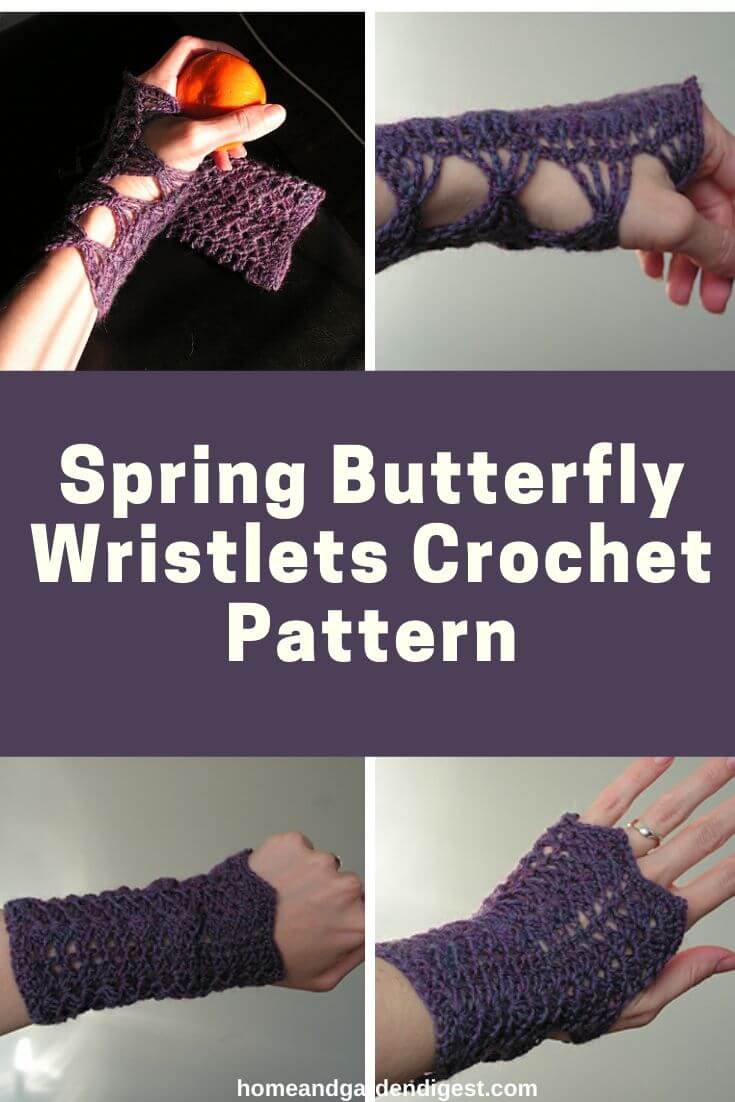 These gorgeous wristlets employ the butterfly stitch on each pair of fingerless gloves. You can apply the same stitch for the two or a different butterfly stitch in each glove for a different style.
18. Butterfly Kisses Hat Pattern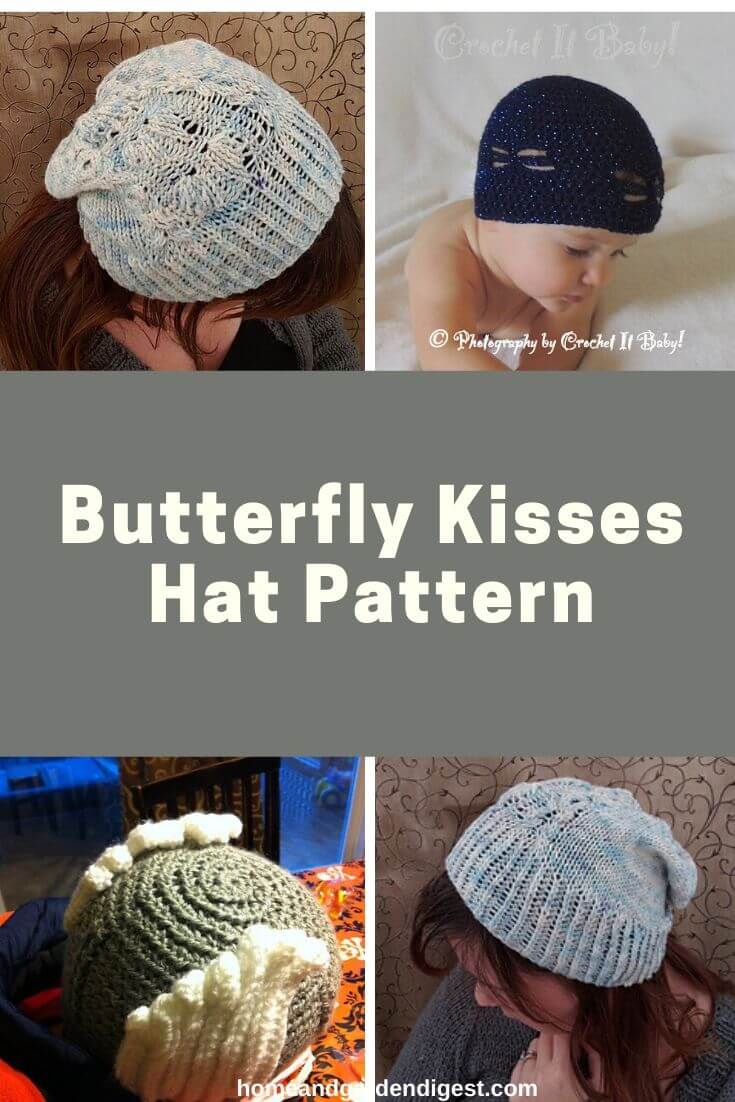 This Butterfly hat kisses hat pattern shows you how you can turn a simple hat into a special design by incorporating the butterfly stitch. This design has several butterflies crocheted all around the entire circumference of the pattern.
19. Butterfly Pearl Hat Free Crochet Pattern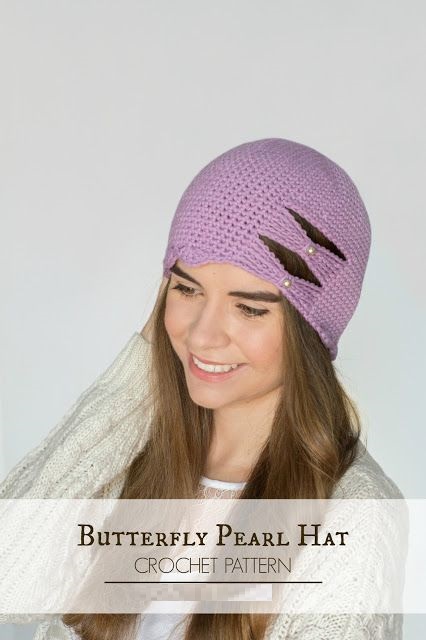 This fancy hat by 'hopeful honey' has incorporated the butterfly stitch in a simple but unique way. With this hat, the butterfly stitch has been repeated twice to create two bows, one laying on top of the other on the front side of the hat. A pearl is then added to the bow to give an attractive feminine design.
20. Suzie's Butterfly Mitts Free Crochet Pattern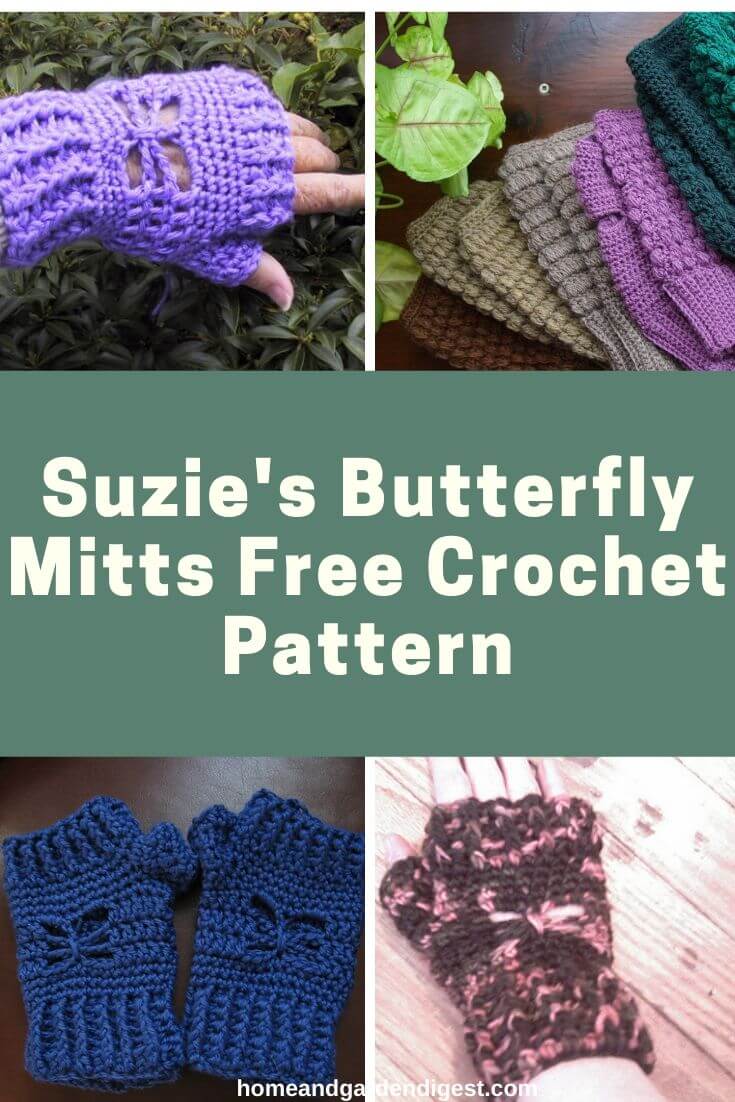 These fabulous fingerless crochet gloves from Suzie's stuff perfectly incorporates the butterfly stitch pattern. These fingerless gloves show just how perfect the butterfly stitch can work together with other complex stitches like textured post stitch to create such an amazing design.
Conclusion
What are you waiting for? Try these very simple DIY crochet butterfly stitch patterns today!