A nice garden is one of the most relaxing places to be in. However, there are times when it seems that your garden is less inviting than you would like. This article will provide simple ideas on how to make your backyard more relaxing and perhaps rejuvenating for you and your family.
Be Creative with Lighting
Lighting is crucial in making your backyard relaxing. The more lighting you have, the better. However, simply thinking of fluorescent replacements with outdoor lamps and lanterns is not good enough; use candles as well. You can purchase battery-operated candles that can be placed anywhere. Decorative outdoor string lights can create a lovely effect and help set a mood. Identify the most used areas of your backyard and make sure they are well lit. If you're interested in something more aesthetically pleasing, don't forget about flowers as a beautiful (and fragrant) decoration for your garden.
Here's an excellent tip on outdoor lighting: Light sources should provide ample light without creating a harsh glare. A lower wattage bulb is better than using brighter ones with high wattage bulbs. We recommend only using LED lights because they will not put off as much heat as incandescent or halogen options and you don't have to worry about them burning out as quickly as CFLs do — leaving you with one less thing to remember when going down your list of things to do the yard!
Be Creative with Backyard Furniture
Where possible, consider the option of adding some built-in seating and tables to your backyard. We've even seen people add a small refrigerator and some speakers to their outdoor space! Put your TV on a stand that is integrated into the design of your deck or outside furniture. This frees up floor space and can make for more entertaining conversation.
Add Comfort
As previously mentioned, it is important to be creative with lighting and decorations for your backyard; however, another thing that's important is comfort. Determine which activities you would like to take place in your backyard, such as getting together with friends, playing games, outdoor cooking, or simply relaxing by yourself. Your seating arrangement should reflect this plan. 
For example; if you expect guests will be spending an hour or two there talking and enjoying themselves, you probably want more comfortable seating. Your guests will feel relaxed if they are sitting or lying on a comfortable surface – perhaps a soft rug or a comfy chair. It is also very nice to have some foot-friendly stools and chairs. If your outdoor space lacks a dining table, consider using a bar height table and stools for eating meals outdoors rather than bringing in the kitchen dining set every time you want to eat outside.
A Relaxing Backyard Doesn't Have To Be Large
One way to make your backyard feel relaxing is by making it reflect who you are as a person. For example, if you are more of an indoor type of person, some plants can help create a serene environment while at the same time not requiring much work on your part. This works best combined with soft lighting or candles that can help relax tense feelings induced by daily stressors. On the other hand, if you are more suited to spending time in larger spaces, perhaps your garden can provide the space for an outdoor party with friends. The use of natural lighting and the nice weather will all contribute to making it seem like everyone is at one with nature.
Inviting Guests Over For A Barbecue
Another simple way to create relaxation in your backyard is by inviting guests over for a barbecue. An even better approach would be to invite guests that you know enjoy cooking outdoors. If they bring their own food, then you will not have to worry about cooking or preparing anything yourself! You can also make your barbecue event more relaxing by adding music or playing some cards while enjoying the evening breeze after the sun has gone down.
Dancing
Dancing is an incredibly fun way to create relaxation in your backyard. It allows you to become one with the music and just let go of all that stress! The best part about dancing is that it can be enjoyed by almost anyone, no matter their age or weight. If some family members are not quite as enthusiastic about shaking their hips, they can still provide entertainment for everyone else through games like cards or croquet. For those who want to truly dance like no one's watching (in this case, people definitely will be watching!), getting a partner and some smooth beats playing will give you the perfect excuse to spend some time together where all your problems fade away.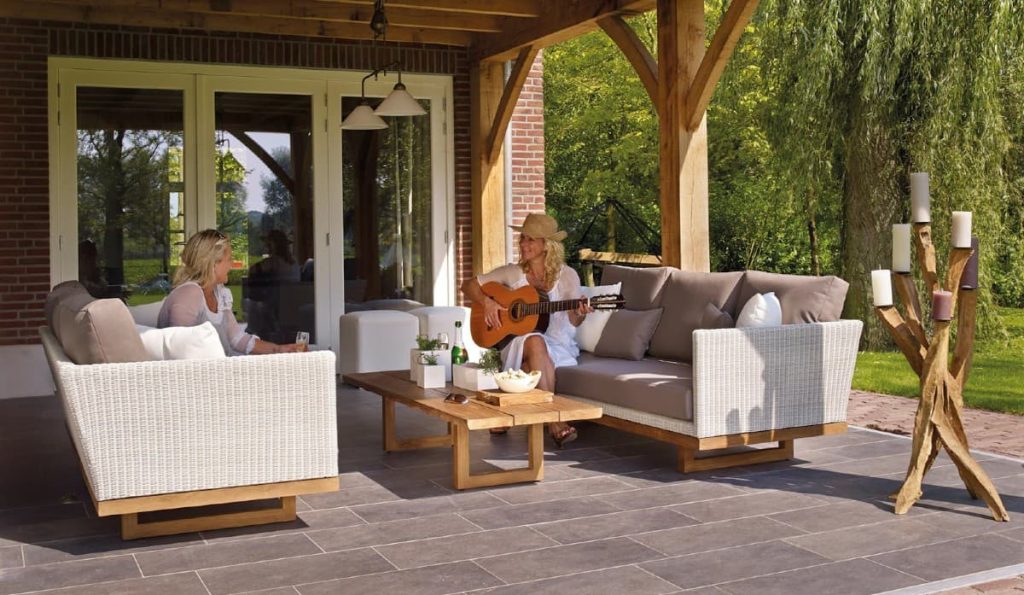 As you can see, creating a relaxing atmosphere in your backyard does not have to be difficult or even costly. You just have to get creative with what you already have and look for ways to perfect it. Plain candles, some soft lights, comfortable seats, inviting guests over, dancing around – all are an excellent way of making your backyard feel like the place where dreams come true!