Crassula Perforata is sometimes known as a string of buttons. It is a magnificent shrub succulent plant that can do well when you grow it indoors.
How the plant grows is quite appealing for it forms triangular-shaped leaves which often grow opposite each other. Many things make this succulent plant to be attractive.
First, you will love the spiral shapes around the stem. The pinkish ends of the leave add to its beauty. Keep reading to learn about the tips on how to plant and care for crassula Perforata.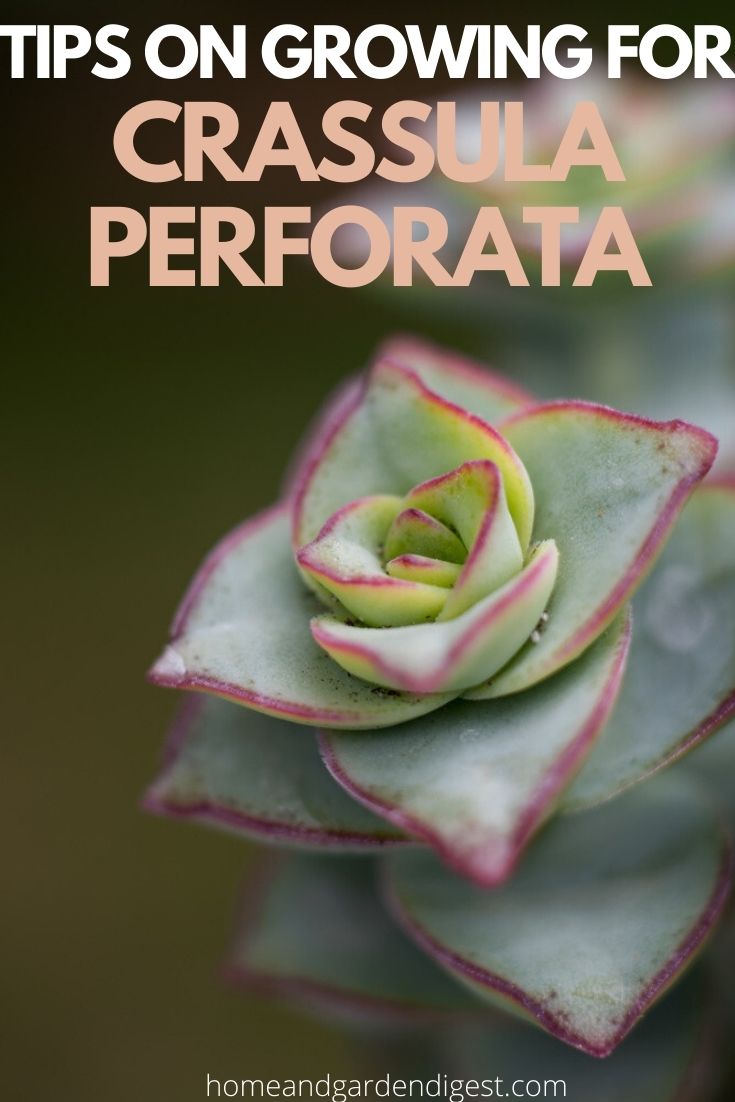 Planting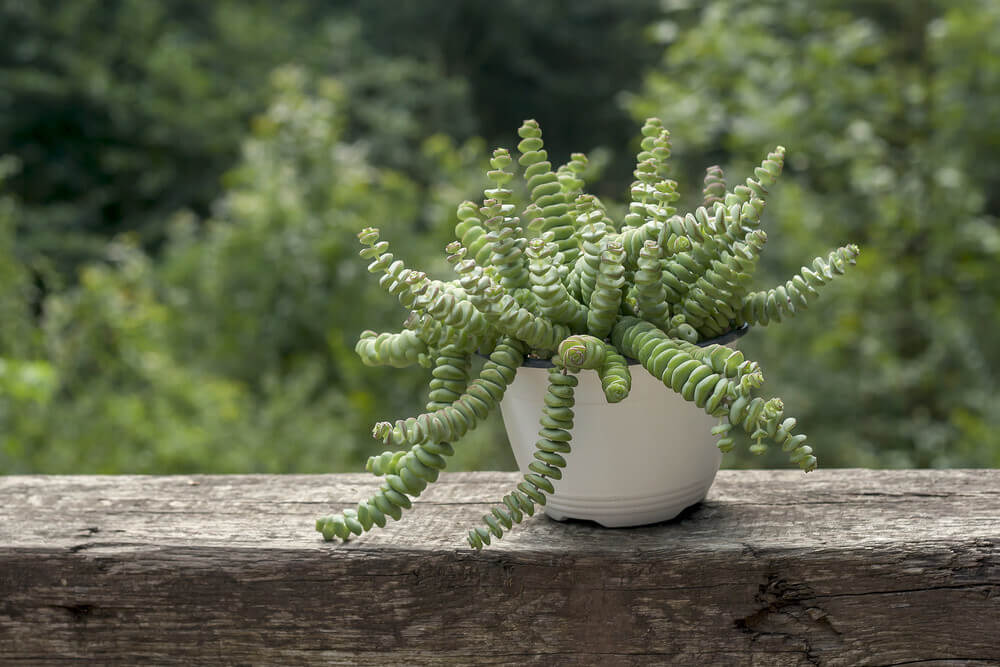 There are simple steps that you will follow when you want to plant a succulent plant. First, you will need to know the time that you should initiate planting. You will then be sure of the conditions that will favor its growth and the specific geographical area where the plant will grow best.
When to plant
You can plant crassula perforata in conditions that receive partial sun. If you are sure that your garden gets more than 6 hours of full sunshine, it is the best place to plant your plant. The best seasons to grow it is during the springs and summers.
Where to plant crassula perforata
The plant does not do well under cold conditions. It is best to plant it in a container in regions that have temperatures below 20 degrees Fahrenheit because such temperatures can affect the growth.
Placing it in a pot will allow you to transfer it indoors when temperatures get bad. Areas that receive direct sunlight are conducive for growing the succulent plant. For indoor planting, place it close to the window.
How to plant
When you want to plant the crassula perforata plant, you will use the offsets sprouting from the stem. You will need a sterile knife that you will use to cut off the offsets.
It will take two or three days for the offsets to dry off before laying them on a well-draining soil. If you use the leaf cuttings, it will follow the same process as the stem cuttings. You can water it when the soil dries out.
Care for crassula perforata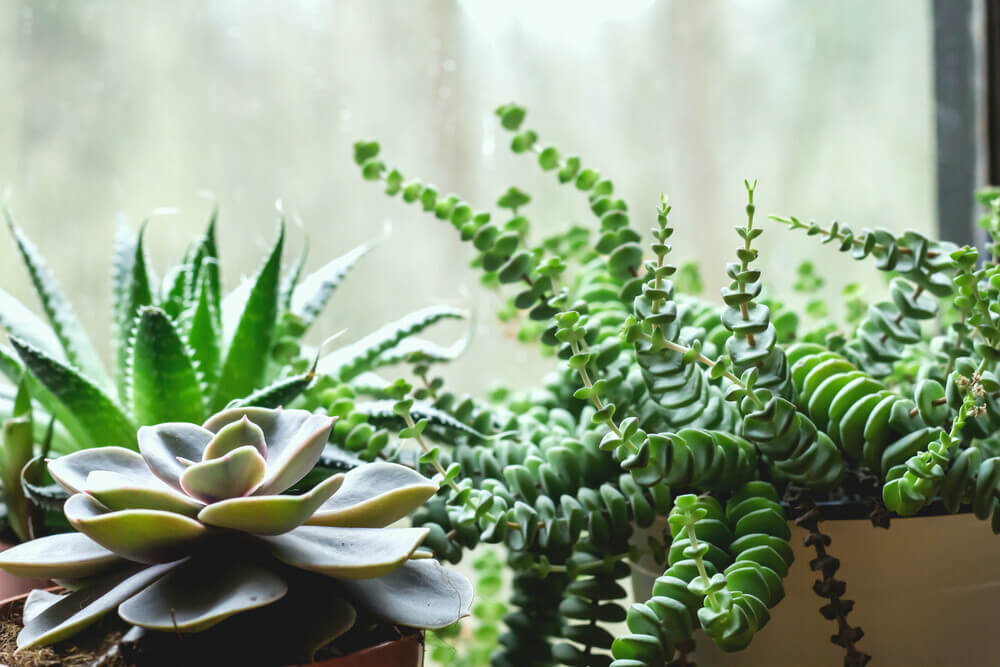 To care for the crassula, it means that you will be careful with the type of soil where you plant it. You will also consider soil nutrients and water. Climatic conditions do matter a lot as far as caring for the plant is concerned. Here are the precautions that you will be considering.
Soil and fertilizer
The best soil that will enhance the growth of crassula perforata is well-draining soil. Well-draining soil that you may consider is the sandy soils, though they may have little nutrients. Add a soluble fertilizer to speed up the growth of perforata.
Sun-light, and water
On the part of sun, light, and water, crassula perforata will need all optimal conditions from the moderate sun, indirect to direct sunlight depending on the area you live in. the succulent plants are highly adapted arid environment.
Therefore, you can expect better growth when you supply them with sufficient water. Watering will depend on the prevailing weather conditions.
Humidity and temperature
Like any other succulent plant, Crassula perforata will do well under low humidity conditions. It means that it won't be affected by high temperatures even if it exceeds 75 degrees Fahrenheit. Though, you may need to keep it indoors when the temperatures are extreme.
Repotting
Your crassula plants will be growing, and it will be prudent to repot it during warm seasons. Always confirm that the soil is dry before you begin repotting. Be gentle when removing the pot. Make sure that you get rid of any rotting roots.
You can treat them with fungicides. You can then transfer it to a new, bigger pot to allow for better growth.
Pruning and propagation
Pruning and propagation are not the same as repotting. When pruning, you will be removing the offsets. Notably, the offsets can be useful for propagation. You can use the leaf cuttings, though the stem cuttings will deliver better results.
Propagation methods are similar. You will remove the stem cuttings then dry them for at least 24 hours. You then place them in the pots. You can water them when it dries out.
Pests and diseases
One of the Diseases that can affect the crassula perforata is stem and root decay. You can protect your plant against root decay by applying fungicides.
You will also try to minimize watering for they are the risk factors. Pests such as weevils, aphids, and mealybugs can also infest the plants.
Conclusion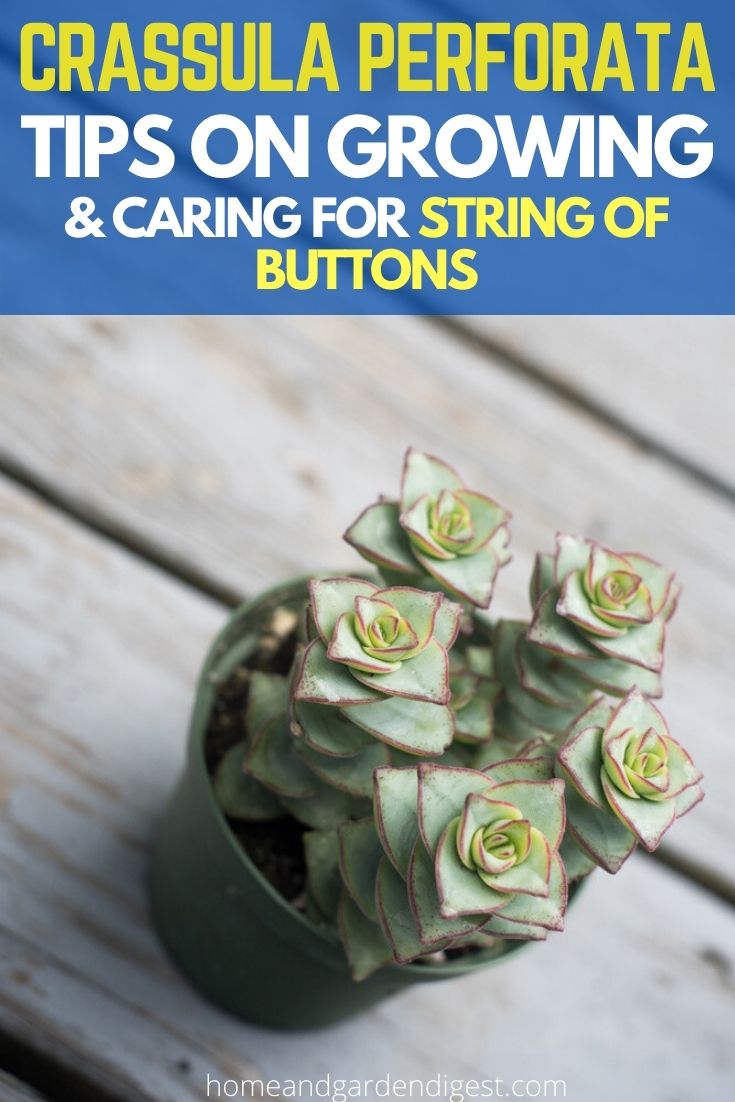 To conclude, a well-growing Crassula should not show any defects. You can be sure to have a healthy plant when you exhaust all the necessary tips for growing it. Caring for the plant is not demanding and is the best for beginners.