Having a swimming pool in the backyard is a great addition to any home. The sounds and sights of water and crystal clear blue and green water make the family experience the sensation of being on vacation every day at their own home.
Of course, having a pool also brings the responsibility of caring for the pool and keeping it clean. An electric pool cleaner is the simplest, most cost-effective way to get your pool cleaned quickly and easily. The following is a comprehensive guide to help you in determining which electric pool cleaner is best for you.
Compare Prices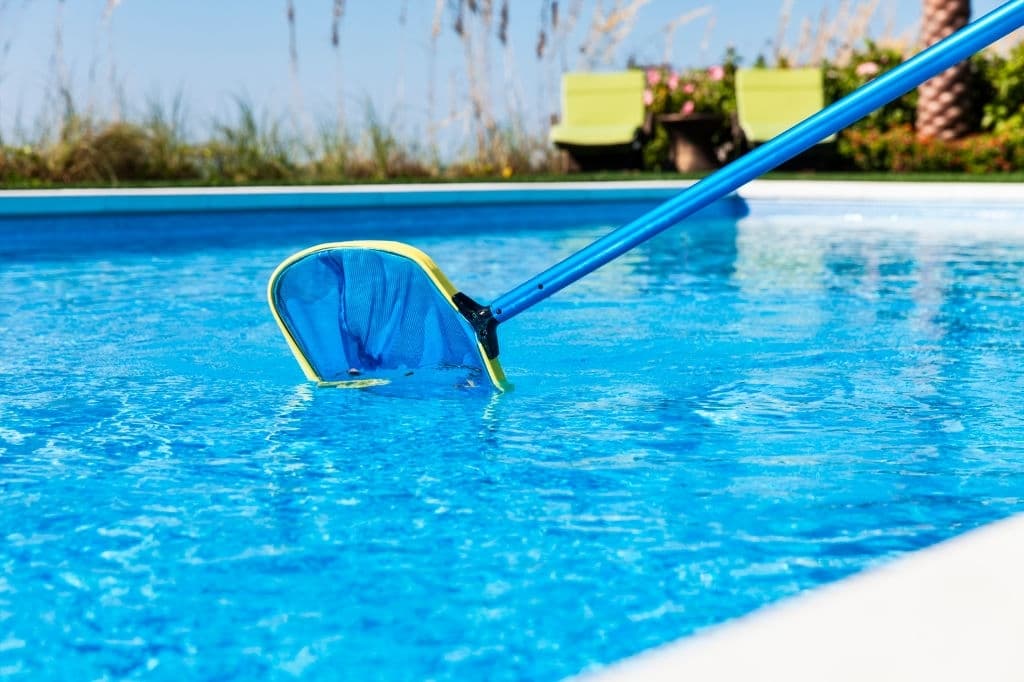 All electric pool cleaners have their benefits, but the best way to select an electric pool cleaner is by price. The greater features it has, the higher its cost will be.  If you are looking for advanced technology, it may be important to choose a pool cleaner with all the available features.
If all you need is something to clean your pool well without being too high-tech or high-cost, then choose a less expensive one. You can find several electric pool cleaners available that can meet your needs at a low cost.
Read Reviews Online
As a wise buyer, always choose an electric pool cleaner with more good reviews than bad. This will aid in your knowledge of what it is like to own and use that particular product or brand so you can make a more informed decision about your purchase.
Pay attention to the finer points, such as usability, installation and maintenance, durability, and if the product delivers on its promises. If plenty of people have left positive reviews, then you know it is likely a good quality one.
Find One With Warranty
A warranty is a great investment to make on any new product. It ensures that if your new electric pool cleaner malfunctions, breaks, or stops working for some reason, you are covered by the manufacturer's warranty and can have it replaced or repaired at no cost to you.
Most electric pool cleaners come with a warranty, but you must see into the details. Be sure to check what exactly is covered by this warranty, too. A decent warranty will cover you against any defects in the materials or your product's quality.
Consider the Size of Your Pool
It is a good idea to choose an electric pool cleaner that can handle the job of cleaning your pool, whether small or large in size. The advantage of going with a larger unit is that it can clean any sized pool. If you have a huge swimming pool, then go with the biggest model available.
However, if you have a small pool, you may not want to purchase the largest model available because you will end up paying more.  An electric pool cleaner that is too big for your pool will not clean properly and can cause damage to the product.
Consider How Often You'll Be Using It
If you only use your electric pool cleaner once in a blue moon, then there is no need to spend too much money on one. However, if you want to clean your pool every week or even every other day, it makes sense for you to pay more for an electric pool cleaner that can handle this job.
Some of the low-cost models of electric pool cleaners are only good for monthly or seasonal usage. For frequent cleaning, you will want to choose an electric pool cleaner that is more durable so that it can deal with the demands of your routine.
Decide What Features Suit Your Needs
Before you head to the store, decide exactly what features you want out of your electric pool cleaner. You can choose from various types that will affect the price and the amount of work required to maintain your swimming pool clean.
If you eagerly want to get the most out of your electric pool cleaner, then choose one that has all of the desired features available. However, if you are looking for something simple, it will be easier for you to choose a model that only has the basic things.
Compare Energy Efficiency of Each Product 
A standard pool cleaner will use a lot of energy to power the motor and pump, which is used to suck up dirt and other debris from your pool. Look for an electric pool cleaner that has high efficiency, so you do not have to pay as much on your utility bill.
Some of the more energy-efficient models are quieter, have larger tanks for holding debris, and tend to be more effective at cleaning your pool. This can be a great way to save money on your electric bill, especially if you want to use an electric pool cleaner frequently. 
Conclusion
An electric pool cleaner can be a great way to keep your swimming pool clean and hygienic throughout the year. However, you should thoroughly analyze your options before purchasing so that you can get exactly what you want.