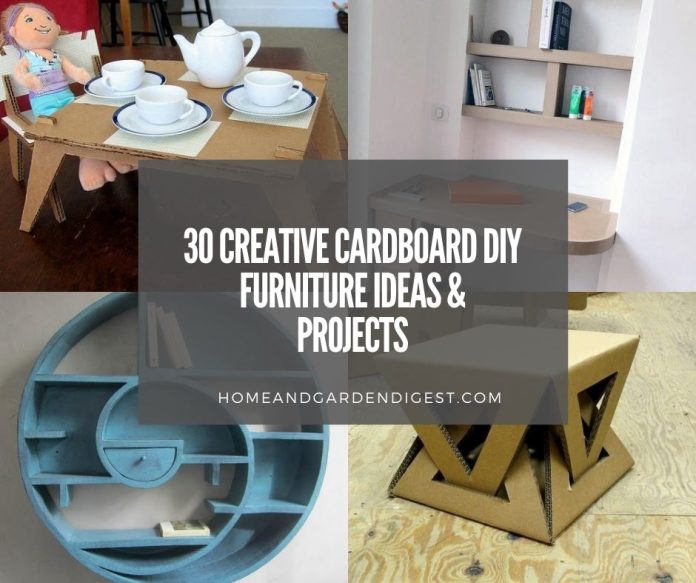 You can always satisfy your needs. You might not buy a piece of furniture because it's expensive, but you can create that piece of furniture with cardboard. Check out the…
30 Cardboard DIY Furniture Ideas that will satisfy your need for a certain piece of furniture
It's fun and cheap. Sure, it might take you a little bit of time to create them, but once you do… you'll enjoy the heck out of them. There is a lot of furniture that you can create with cardboard. Today, you are going to discover the best 30 cardboard DIY furniture ideas – that you can make on your own. 
1. Kids' house or tent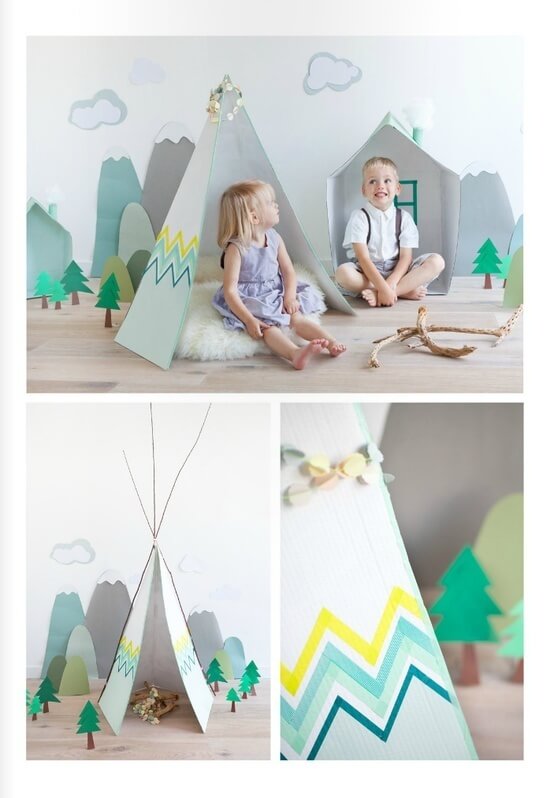 You can create a beautiful cardboard tent or house for your kids. 
2. Cardboard sofa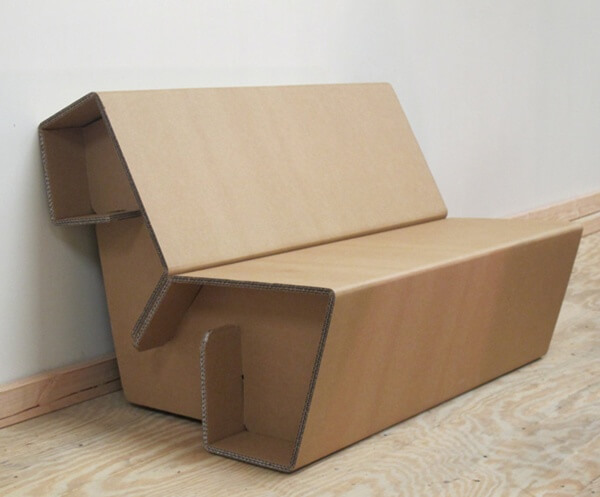 Yeah, you can make a creative sofa with only cardboard. There are a lot of tutorials out there so you can make one for your kids' bedroom.
3. Eating table for babies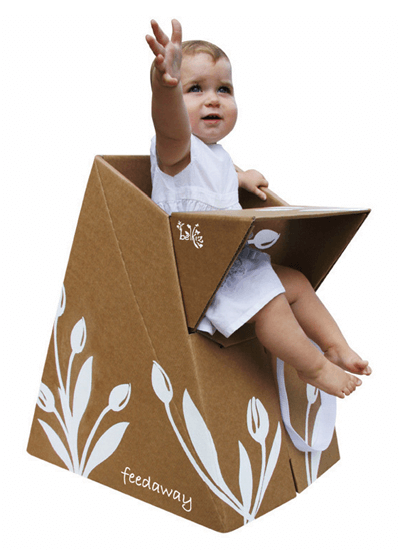 Don't spend a lot of money on a table for your baby. You can create one in no time. It will cost you nothing. Check it out.
4. A place for your pets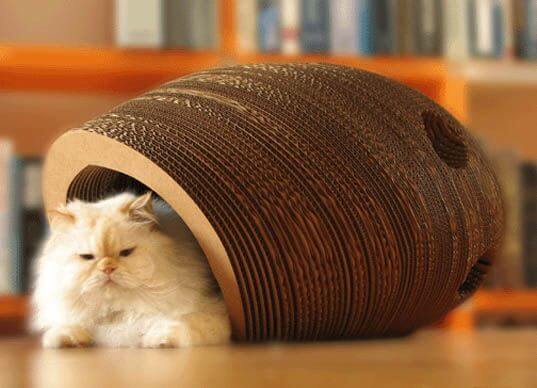 Does your pet have its own place to sleep? If not, you can make them one out of cardboard. You don't need to make it like the picture below, you can make an even simpler one.
5. Little table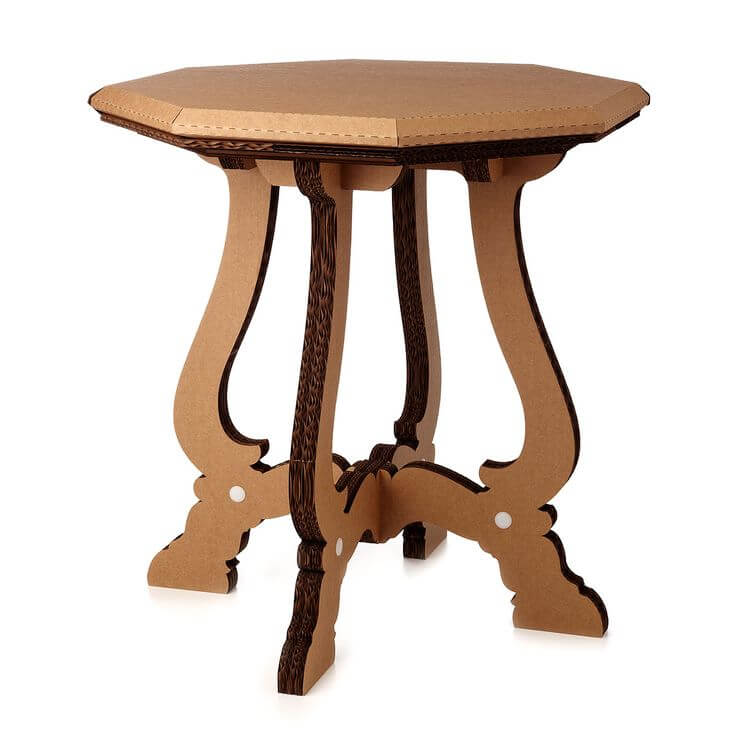 A great idea is to create a little table that will stay near the bed. You can put this in your bedroom, in the living room next to the sofa, in your kids' bedroom…
6. Cardboard desk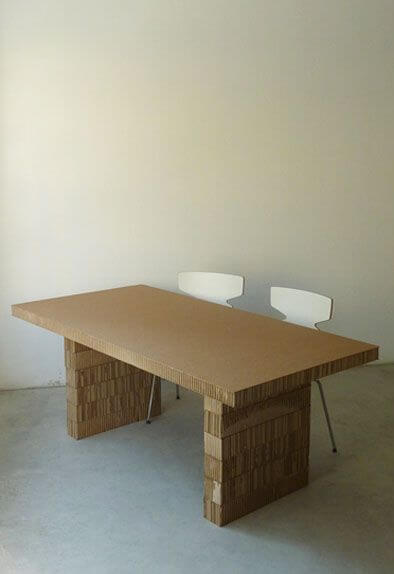 Cardboard desks are very effective. I had one when I was a child and it never bothered me. I had so many ideas flowing into my head whenever I sat on this desk.
7. Cardboard ceiling light
For this you can use a cardboard box. It can be from a shipping box that you got, it doesn't matter. It's very easy to do.
8. Desk lamp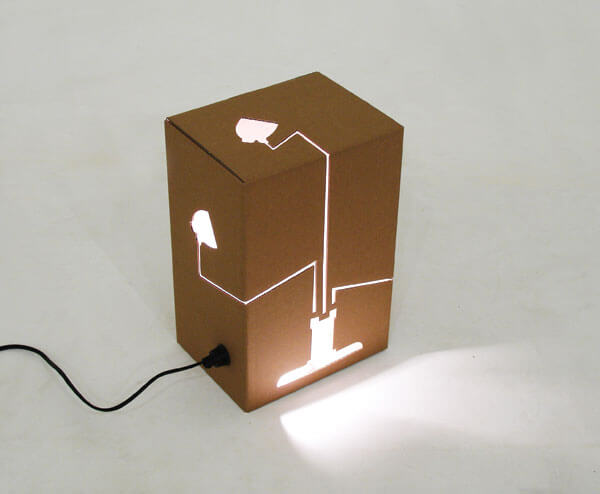 This is an amazing desk lamp. You can create this very easily with little effort from your side. You just need to draw the lamp and cut it with a scalpel.
9. Dinner table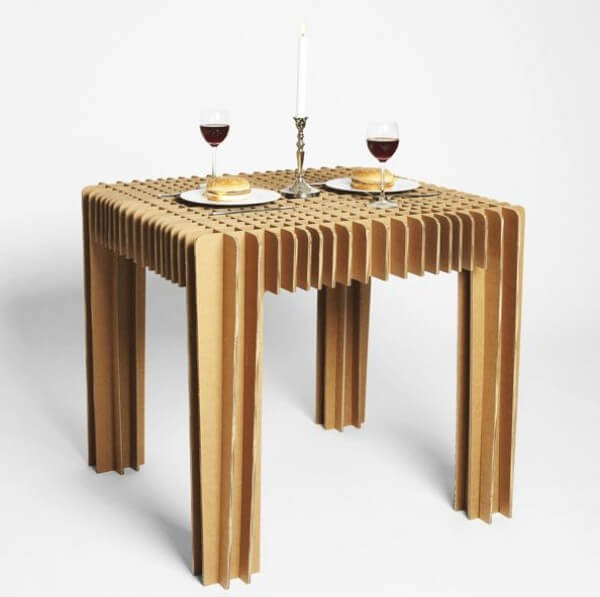 Surprise your spouse with a cardboard table and with an amazing dinner. You will feel the love in the air tonight!
10. Lap desk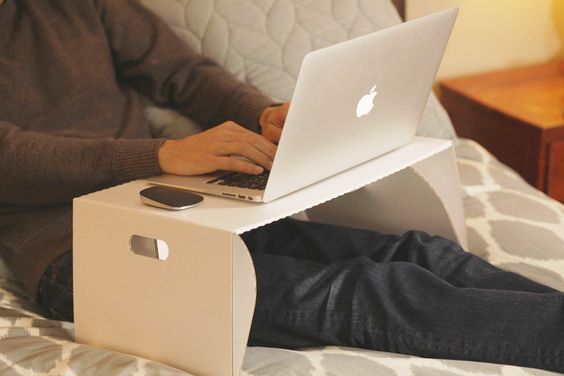 Whether you have a laptop or you just want to drink your coffee while laying in your bed… A cardboard lap desk can help either way. 
11. Cardboard wardrobe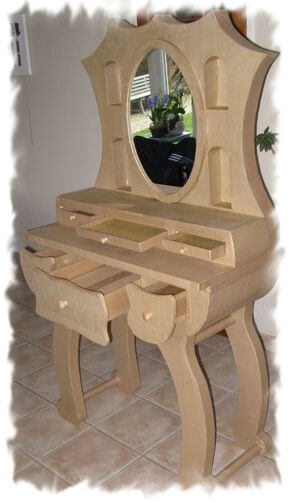 You will pay lots of money to buy a wardrobe. But there is a better way to do this… You can make a wardrobe out of cardboard. It will have all the drawers you need.
12. Cardboard elephant table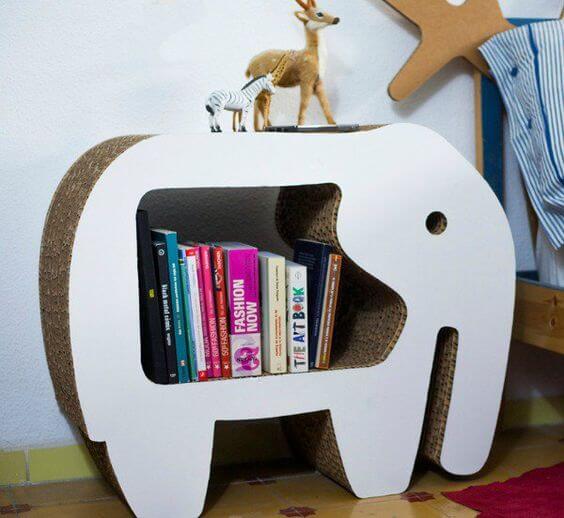 The cardboard elephant table is so cool. You will have lots of fun while doing this. You can put stuff on the top of the table or you can put your books in the elephant's tummy.
13. Cardboard armoire
Store your best clothes in this awesome and cheap cardboard armoire. If you want to use it for multiple stuff… you can hang your clothes on top and create drawers on the bottom of the armoire.
14. Organize your closet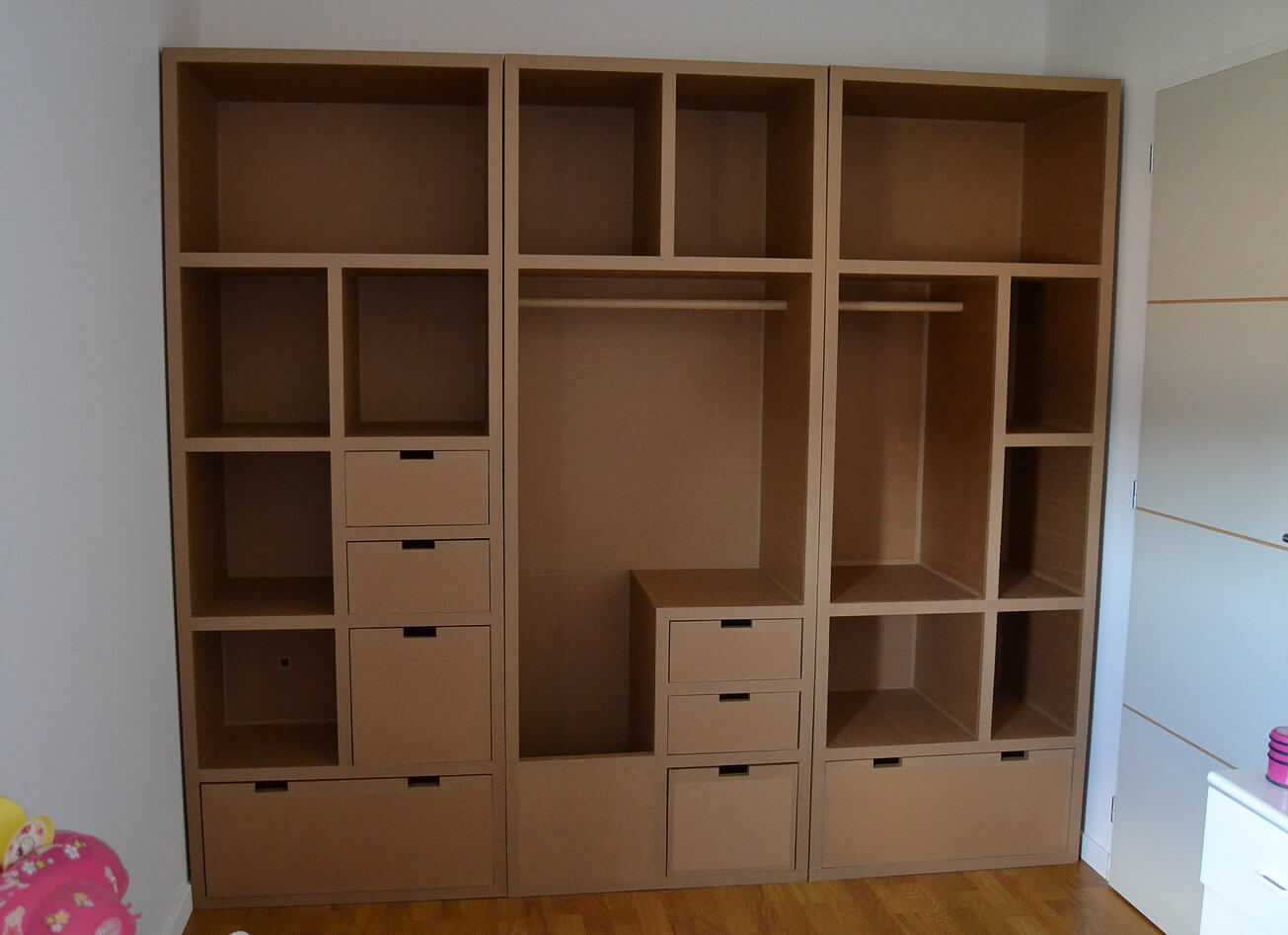 I'm going to be honest with you, this will take you some time. But it's very good and it will turn out great in the end.
15. Cardboard fireplace

Even though you might have a steam heating system, that doesn't mean you can't have a fireplace. Check below to see how to make it.
16. The ball chair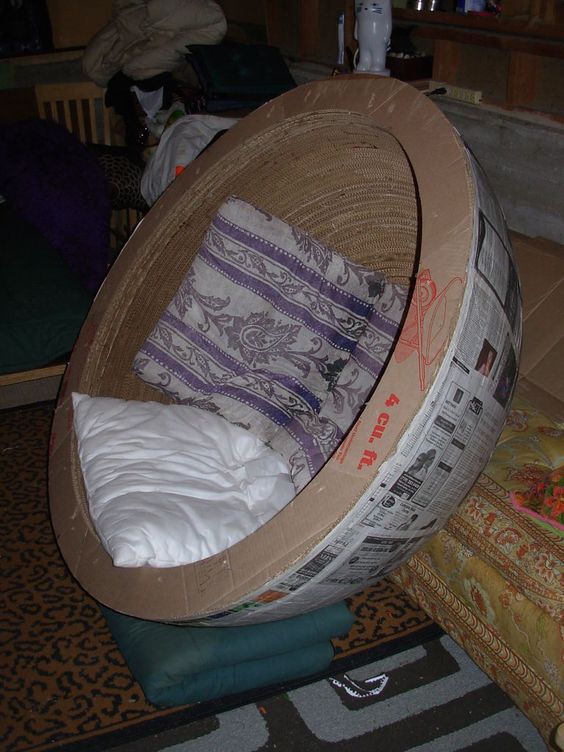 Enjoy every book or surfing on the net in this amazing cardboard ball chair. 
17. Window valance
Let's face it, you can make a cardboard window valance and add other material on top of the cardboard to make it more visually appealing.
18. Chest and drawers

Store your stuff in this cheap and easy to make a chest with drawers. When you're done with creating the chest and drawers – you can glue other material on them. 
19. The little cardboard table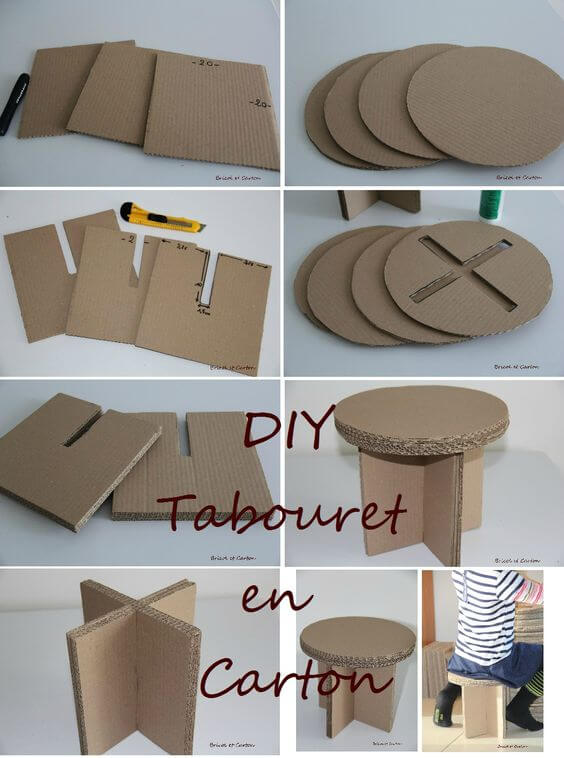 You can use this table in your garden or as an end table, in the hallway, or in the office.
20. Kids' toys storage center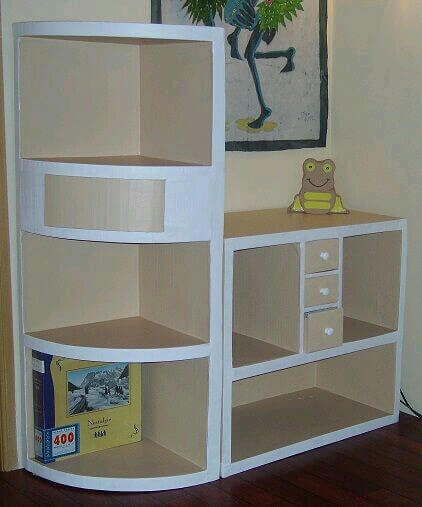 Your kids can store their toys, books, comics, school staff, in this amazing cardboard furniture
21. Ottoman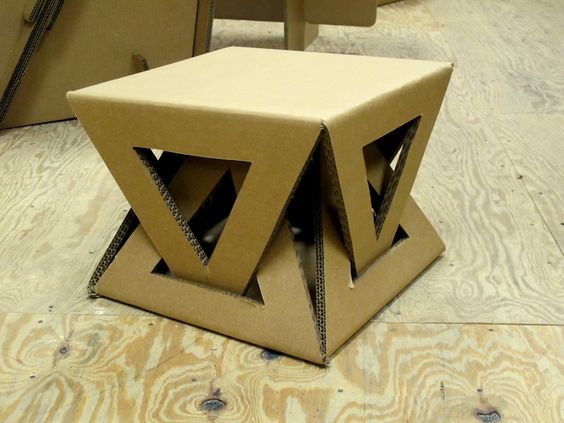 The cardboard ottoman is always there for your tired feet. Rest your feet on this amazing ottoman.
22. Cardboard couch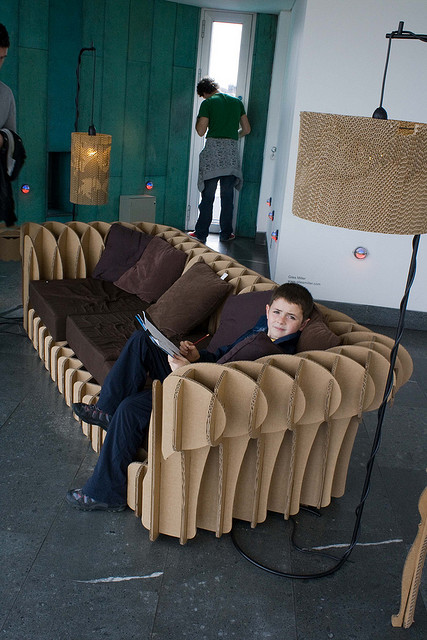 This is not easy and will cost a lot of time and focus. If you want to challenge yourself and create something great, you can create this cardboard couch. Patience is the key here.
23. Kids' furniture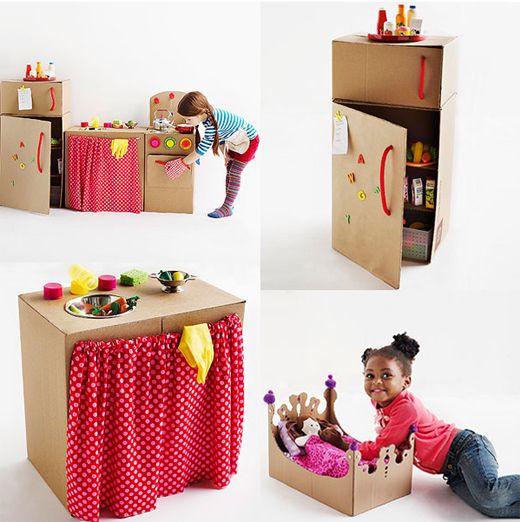 Your kids will have a lot of fun playing with these amazing cardboard furniture. You can make them in a little kitchen.
24. Tea party cardboard table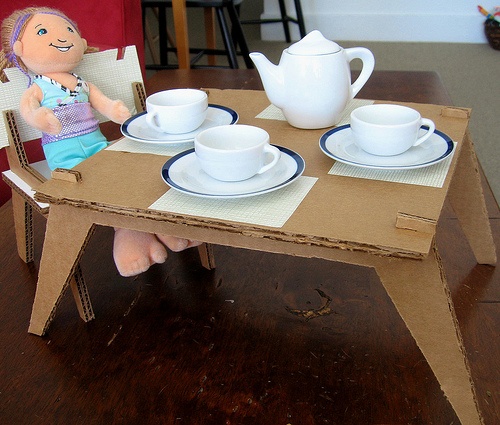 For your little girls, you can create them a simple cardboard table for their cardboard table.
25. Desk and shelf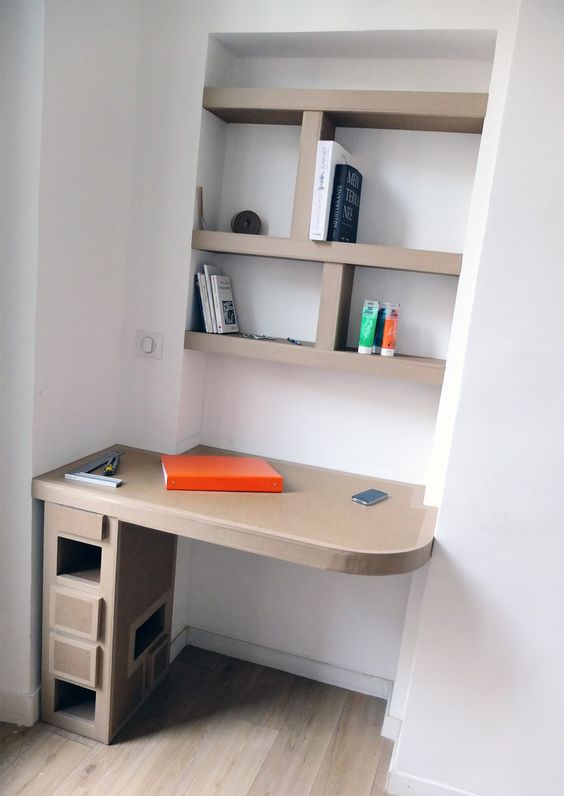 You can make a desk and a shelf with cardboard and save lots of money. 
26. The corner shelf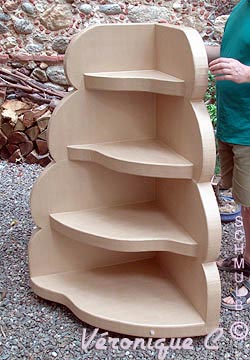 You can create an amazing corner table shelf in no time. This is very easy and will take you 2 hours to create. 
27. The best bookshelf ever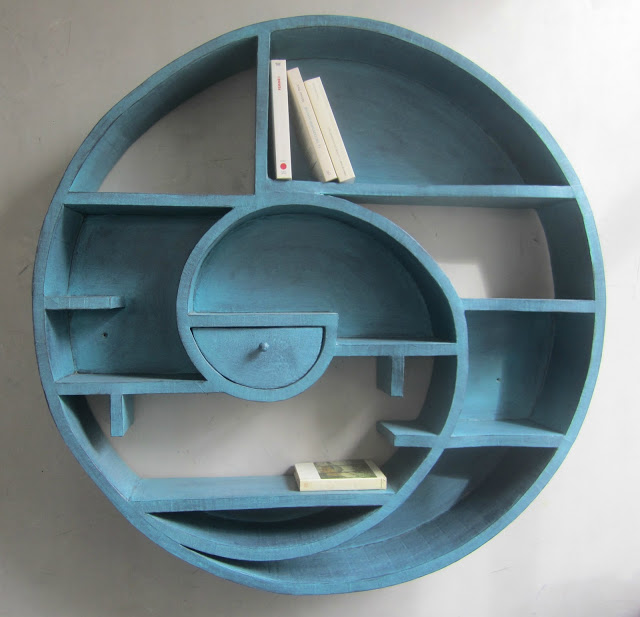 Depending on your skills, this can either be really easy or really hard. But hey it won't hurt to try.
28. Have some privacy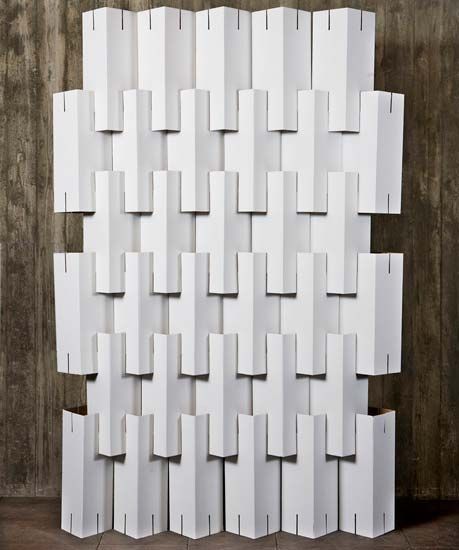 You can create for yourself this amazing cardboard furniture that offers you privacy – when changing your clothes.
29. Mirror frame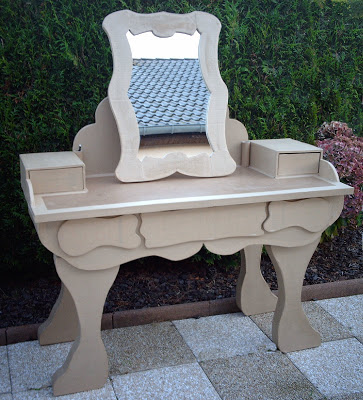 Create a cardboard mirror frame that you can put on your wardrobe. This will make makeup easy and cheap.
30. The shoe collector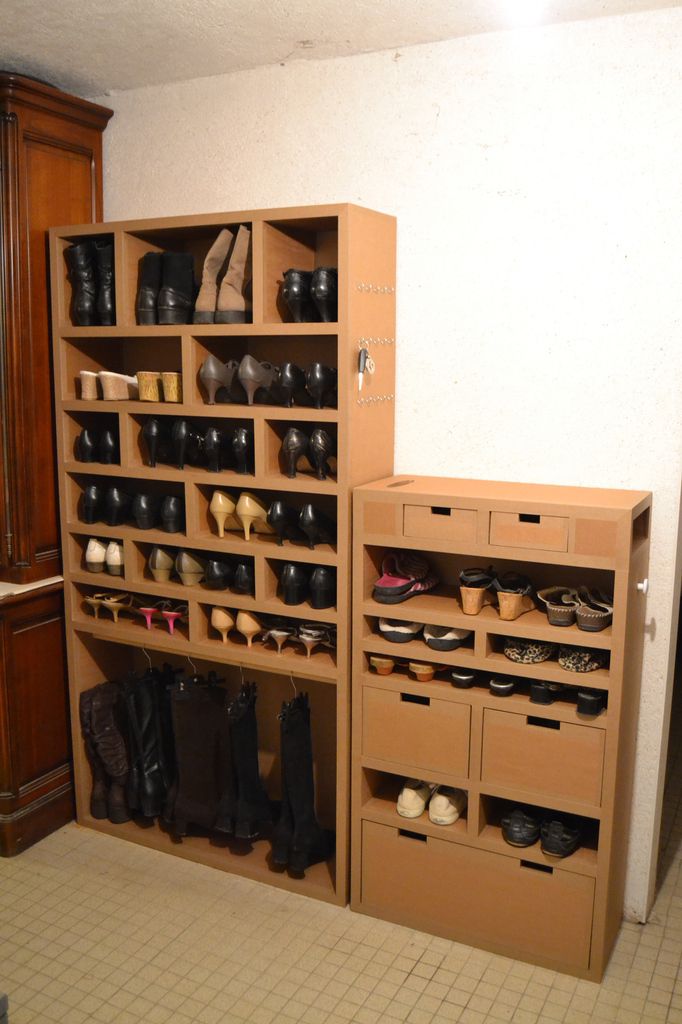 Store your shoes, high heels, boots, in your new cardboard shoe collector.
Final Thoughts
Buying furniture costs too much these days. That's why we present you with these 30 ideas that you can create with little to no effort. There are some exceptions but that doesn't stop you from upgrading your skills. 
Whether it's some furniture for your kids, kitchen, or living room… Cardboard is great when you need to add some easy style in every room. While talking about style, aljaleel garden is the most stylish and luxurious place for a modern lifestyle. Investing in the project will guarantee a significant profit opportunity.